How to make a good instagram caption
9 Tips With Examples (2022)
You may already post stunning photos and videos on your business' Instagram and IGTV feeds, but if you're not giving proper attention to your social media marketing copy, especially your Instagram captions, you could be losing out on a key opportunity. 
Instagram captions can be used to serve your business by:
Increasing your website traffic
Helping you get more Instagram followers
Growing your sales
A strong visual on Instagram can make users "slow their scroll" and stay locked on your post, but a carefully thought out caption can do a lot more heavy lifting in terms of marketing and sales.
Table of contents
What makes a good Instagram caption?
Instagram captions and campaign goals
How to write the perfect Instagram caption
6 great instagram caption examples
Instagram caption tips, tricks, and answers
A final note: attracting and repelling
Free Webinar:
How to Grow and Monetize Your Instagram Account
A free workshop with field-tested Instagram marketing tips.
Learn how to grow your Instagram audience and monetize it with an online store.
Register now
What makes a good Instagram caption?
Compelling captions can create more engagement, which is critical when it comes to Instagram's algorithm. Strong copy in your caption shapes your brand's story and personality, which in turn helps your followers realize they need what you're selling. In short: Instagram captions can help elevate your company's social media success—and that can improve your bottom line.
With the recent updates to Instagram's algorithm, your posts are more likely to be served (or "seen") if the platform likes your Instagram engagement rates. This metric looks at whether you are receiving a lot of user comments on a post and whether you are responding to these comments. These changes mean that simply having a large number of followers no longer guarantees your posts will be seen—as counterintuitive as that may sound.
Earlier this year, Instagram explained how its algorithm works, saying, "What shows up first in your feed is determined by what posts and accounts you engage with the most, as well as other contributing factors such as the timeliness of posts, how often you use Instagram, how many people you follow, etc.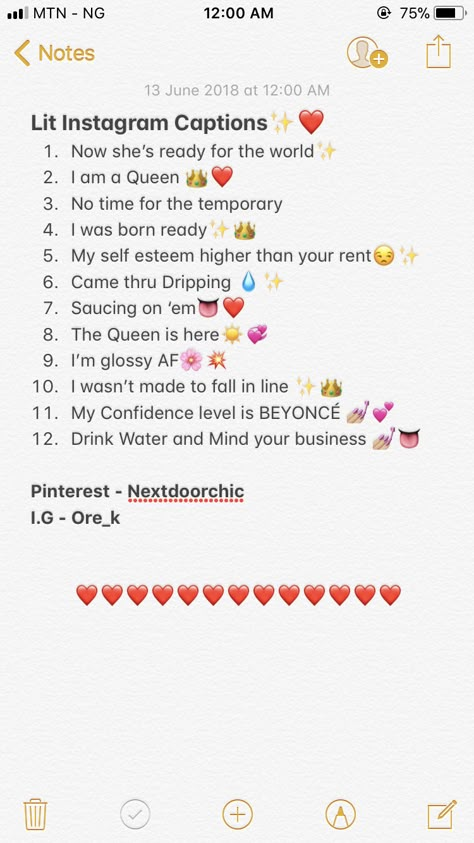 "
What does this mean? For starters, what shows up at the top of an Instagram user's channel is based on the user's own activity. So, as a business, you need to entice users to engage with your post, whether that means staying on it for a few seconds, or liking, commenting on, or sharing it. (More on how captions can help achieve these actions coming up.)
I spoke with two Instagram marketing experts to get their insights on how to write captions for Instagram posts that can help improve your sales, reach, and brand affinity.
Meet the experts: Jason Portnoy, president of JPORT Media, a full-service digital marketing and ad agency; and Ashlyn Carter, copywriter and messaging strategist at Ashlyn Writes and founder of the website Ashlyn Writes and the accompanying Ashlyn Writes Shop, powered by Shopify.
Instagram captions and campaign goals
Before diving into Instagram caption writing, go back to the primary goals of your Instagram strategy and let them guide you.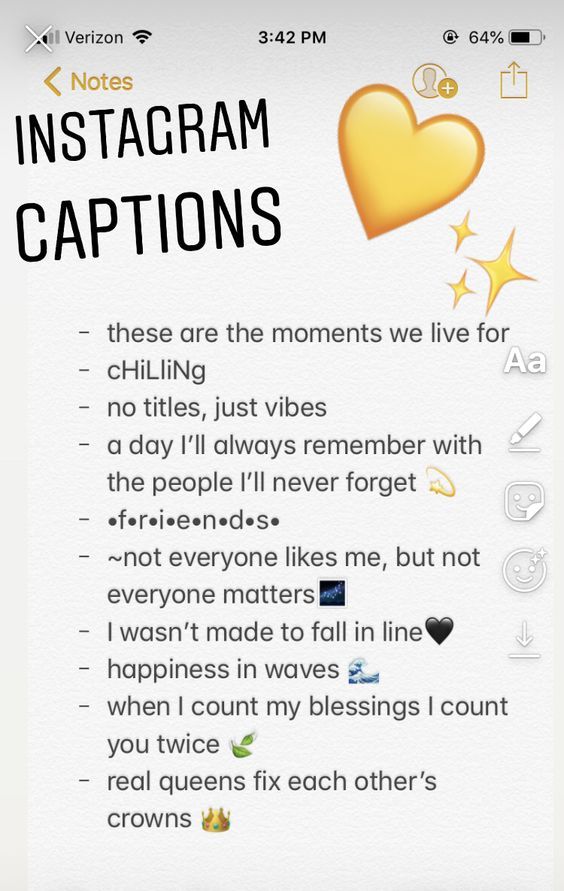 Common overarching goals include:
Running an awareness campaign to increase your visibility or to increase brand awareness in general (this can mean increasing your reach and number of followers, or driving traffic to your website for awareness purposes)
Promoting a sale, new product launch, or new collection launch
Collecting user-generated content with branded Instagram hashtags
If you have an Instagram Business account, you can invest in sponsored posts to ensure your photos are seen by a targeted audience. When putting ad dollars behind a sponsored post (also known as a "promoted post"), it's worth noting that there are several predetermined calls to action for you to choose from. You can also check our guide on how to get followers on Instagram to learn about 15 tactics to grow your Instagram followers.
Supported call-to-action button options include: Contact Us, Learn More, Book Now, and Download. And thanks to Instagram's Shop tab and product tagging functionality, Shopify merchants can enable their Instagram accounts to provide users with more about their products with a single tap, and even take users directly to their Shopify store to make a purchase, all within the Instagram app.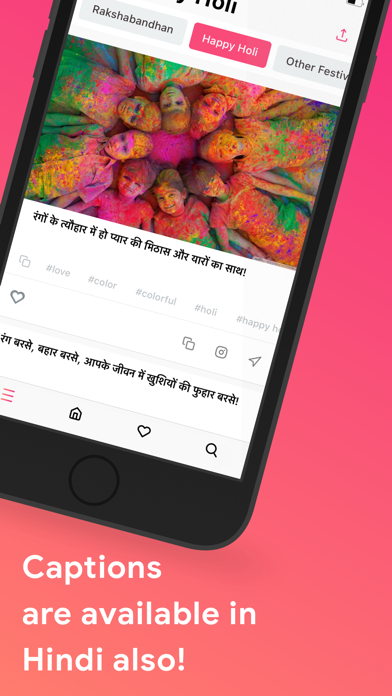 If you're running a purely organic campaign without investing dollars in Instagram ads, then there are two main goals you'll want your call to action to achieve:
Driving followers and potential followers to read your caption, head to your Instagram profile, and click the link in your bio
Getting followers to like, comment, or share (by tagging others)
Remember, you can't place clickable links in organic posts, which means you have to direct users to click the link in your Instagram bio in order to visit your website or product page. Linkpop allows you to create a custom landing page where you can curate different types of content under one URL. You can also check our guide on how to get verified on Instagram as a verified account represents authenticity and builds trust.
How to write the perfect Instagram caption
1. Make the most of the first sentence
After a couple lines of text, Instagram hides the rest of your caption behind a "more" link, so include important details in the beginning.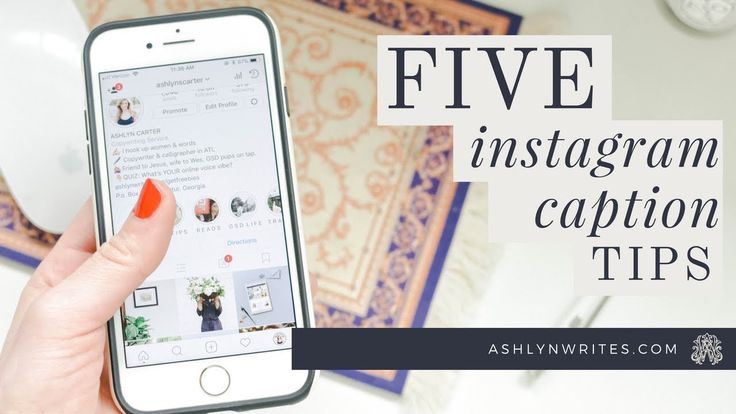 Only about the first sentence will be seen in a user's Instagram feed, so make sure it's compelling or asks a question—and don't put your call to action at the end.
"Treat the initial copy of your Instagram caption like you do with marketing on any other medium: lead with the hook!" says Carter. "When I front load my captions before the line break—that 'More' option Instagram gives you to keep reading past the first two lines—and get to the good stuff first, I see better engagement."
2. Include a CTA or ask a question
Each post should have a purpose and intention, so lead each one with its specific goal and let that goal dictate the call to action. What do you want followers to do:
Visit your website?
Shop for a specific product?
Share the post with friends?
Shop a promotion?
Enter a contest or giveaway?
Snap photos and share using a specified hashtag? (This is a great way to collect user generated content.)
The key is to encourage engagement in order to create a sense of dialogue and conversation.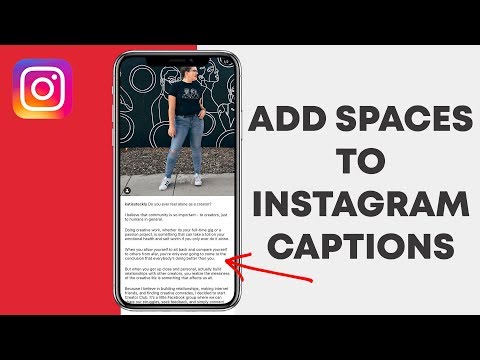 This is also a way to work around Instagram's algorithm, which looks at engagement as a metric to serve your posts to followers. Encouraging engagement also increases the likelihood your post will appear in other users' feeds as a "recommended account" to follow.
Here are some actions you can encourage in your caption:
Click the link in bio
Leave a comment, usually as the answer to a question
Tag a friend (this is a great tactic for growing your reach)
Post a photo using your branded hashtag
3. Add value
"Offer tips and tricks," says Portnoy, "or any kind of information to help educate or inform to increase the added value of your Instagram post." Adding value within your Instagram captions will help the user and make the post more likely to be shared and bookmarked.
Learn more: How to Use Instagram Stories for Your Business
4. Write like a human (not a robot)
Authenticity matters most.
In content and captions, put your real self out there and write as you speak. You may want to be strategic and intentional, but you also want to come across natural and like a friend to the user.
5. Draft captions on a separate platform
You're more likely to think strategically and distraction free if you write your captions on another platform. "I have a clearer head if I get myself off my phone when drafting Instagram captions for my business," says Carter. "My go-to is Plann for desktop, so I can batch write a slew of captions, come back and edit them, and schedule them to post. That way, I'm not swallowed up by notifications and comparison. I'm writing with a level head and with my marketing goals in mind."
Remember, when drafting, keep your campaign and engagement goals at the focal point of your Instagram caption. Try coming up with a few alternative ideas for your captions, as the first one you write won't necessarily be your best. Let your creativity breath, and have fun with the process.
6. Use storytelling
Avoid being neutral—add personality and spice to your captions. "I try to add in two to three sensory words, phrases, or anecdotes that paint a picture," Carter says. "So describe touch, taste, sound, sight, emotion, feel. Get specific. Don't just say 'Tex-Mex.' Say 'salty corn chips dunked in guacamole washed down with tart margaritas.'"
7. Use emojis and have fun
Sprinkle in emojis to add some extra flavor and animate your captions. Relevant emojis placed at the end of sentences or paragraphs can also serve as "bookends" and aesthetically break up long strings of copy.
Emojis are also a great way to direct readers to take a certain action, such as clicking the link in bio. But if you use emojis, make sure they jibe with your tone of voice and branding. You don't want to overdo it with a mixed bag of emojis, especially not in the same caption.
If you are working on your brand voice and identity and outsourcing the Instagram caption writing to a freelancer, determine a set of emojis that make sense for keeping things consistent and on brand.

Need some inspiration on which emojis to use for a link in bio callout or to call attention to important text within a caption? Here are some of my favorites:
👉 👆 💥 🔗 🎯 📌 📍
8. Consider caption length
Like most marketing strategies, the copy in your Instagram caption is about quality over quantity. It can be short and snappy or feature longer, more in-depth text.
According to Portnoy, there's no right or wrong length when it comes to caption writing. "If your post adds value or is interesting, people will read it," he says. "However, if you're in doubt whether a post is too long, you're better off erring on the short side."
9. Use hashtags
Instagram hashtags are a key way to make your posts searchable, so be sure you leverage them properly. They function like keywords, as they have tracking and searching capabilities.
You may have noticed brands grouping relevant hashtags at the end of a caption or below the "More" tag to keep things looking clean.
Some even add several lines of space with periods to set apart the hashtags and really tuck them away from the description space. This is acceptable, but be open to sprinkling some hashtags within the caption to give it dimension.
So how do you know which hashtags to use? Aim for a mix of branded (a signature hashtag you create for your brand), community (used by people in the same industry as you, or used by the influencers you are attempting to attract), product, and other relevant trending hashtags.
Inform your content marketing by taking note of the hashtags used by your competitors, your audience, influencers, and industry leaders.
6 great Instagram caption examples
1.
 How to use short instagram captions: The Sill
Short and sweet Instagram captions are useful when the photo can say it all. Take this example from The Sill, a business that ships beautiful house plants straight to your door. It uses a photo that shows off how people are decorating their homes with the houseplants they order.
What is The Sill doing well with its Instagram caption?
A short Instagram caption accompanying a beautiful photo encourages people to tag their friends or leave a comment
Credits and tags the interior artist and their rental space, further increasing reach of their post
2. How to use long Instagram captions: Soko Glam
Longer Instagram captions are useful to add context about the image, like with educating or storytelling to further engage readers. Take this example from Soko Glam, a store specializing in Korean beauty products. It would be easy for Soko Glam to simply post announcing its number one product in the cleanser category, but that's not its method. Instead, it's shared the use case of its product and how this cleanser tackles customer pain points.
In fact, Soko Glam has prided itself on going against the grain with lengthy but informative Instagram captions—so much so that it has caught the attention of Instagram and been used as an example for other businesses.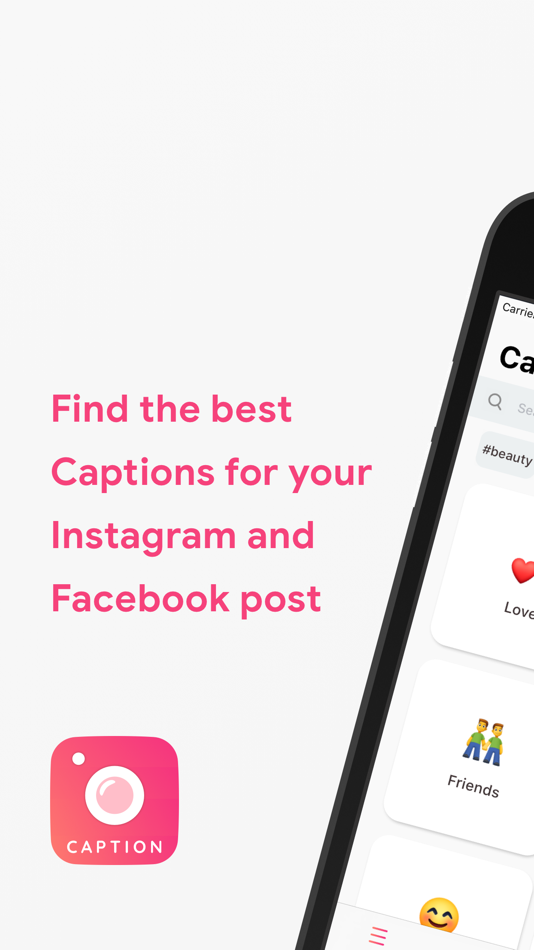 What is Soko Glam doing well with its Instagram caption?
The long caption gives detailed steps on exactly how the brand's top product helps buyers
It's integrating its product with trending topics with hashtags, ensuring it's dialed in, relevant, and part of the conversation
It's featuring a clear CTA by telling followers to use the link in bio to receive 15% off of all Soko Glam's number one rated products
Learn More: How to make money on Instagram
3. How to use sassy Instagram captions: Adam J. Kurtz
Bold and occasionally brassy Instagram captions can be used when the tone resonates with your audience, brand, and products. Adam J. Kurtz is an artist and author whose illustrative work is rooted in honesty and a little dark humor, so as you can imagine, his Instagram captions look to push boundaries. But he doesn't infuse attitude into his Instagram captions for the sake of writing them that way—it's consistent with his branding across all of his products, down to the slides in his public speaking.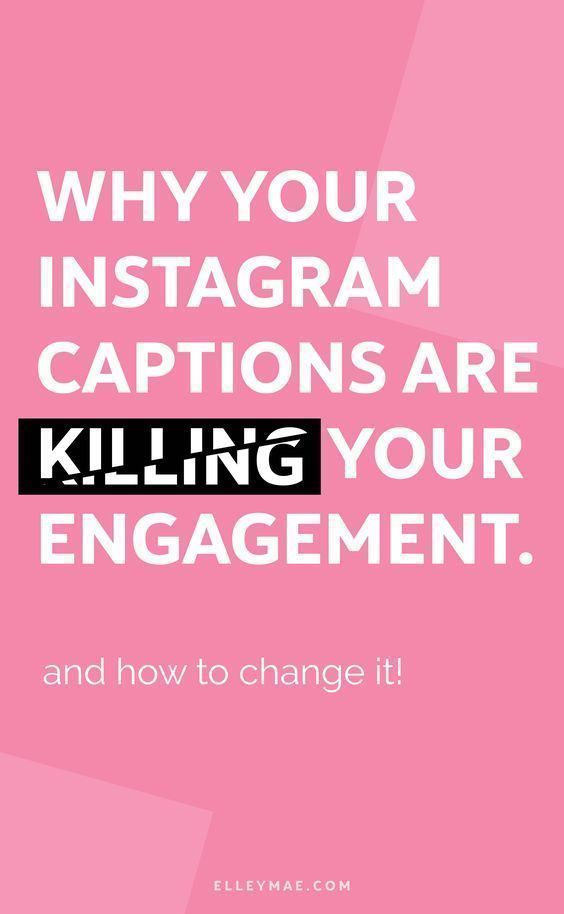 What is Adam J. Kurtz doing well with his Instagram caption?
The caption is consistent with his branding, from the copy on the photo to the caption itself
The sassy and funny nature of his caption encourages users to tag friends
4. How to use funny Instagram captions: A Shop of Things
Funny Instagram captions are useful if your product or service has humor inherently injected into it. That's certainly the case for A Shop of Things, a store that's filled with cute prints, funny embroideries, awesome pins, and must-have patches. Anyone living in a big city knows first-hand that the sum of their rent doesn't always equal the quality of their apartment, so A Shop of Things uses funny captions to match its funny products related to the subject.
What is A Shop of Things doing well with its Instagram caption?
It relates to a specific audience with a funny caption that encourages comments or people to tag their friends
5.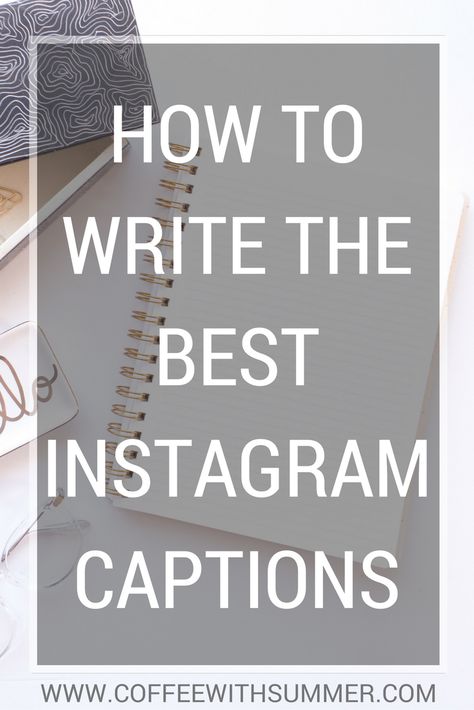 How to use seasonal Instagram captions: Letterfolk and Vaute Couture
Writing a seasonal caption is a smart way to mix up your Instagram marketing by taking a break from the usual programming with something timely. Let's look at a couple of examples for summer and winter Instagram captions.
Instagram captions for summer
Letterfolk is extremely talented at placing its products alongside photos that capture the essence of everyday life. In this example, it capitalizes on knowing that someone always has a friend who can't wait for summer to be over so they can start enjoying the fall comforts of sweaters, pumpkin-spice lattes, and colorful trees.
What is Letterfolk doing well with its Instagram caption?
The caption is short and snappy copy that allows folks to quickly tag that friend who loves fall
It uses its branded hashtag where customers share their own Letterfolk boards to increase post reach and encourage more comments
Instagram captions for winter
In this example, Vaute Couture, a worldwide clothing brand that specializes in vegan apparel and animal friendly designs, collaborates with popular vegan chef Chole Coscarelli to model a winter coat at the time of year people typically start to invest in winter apparel.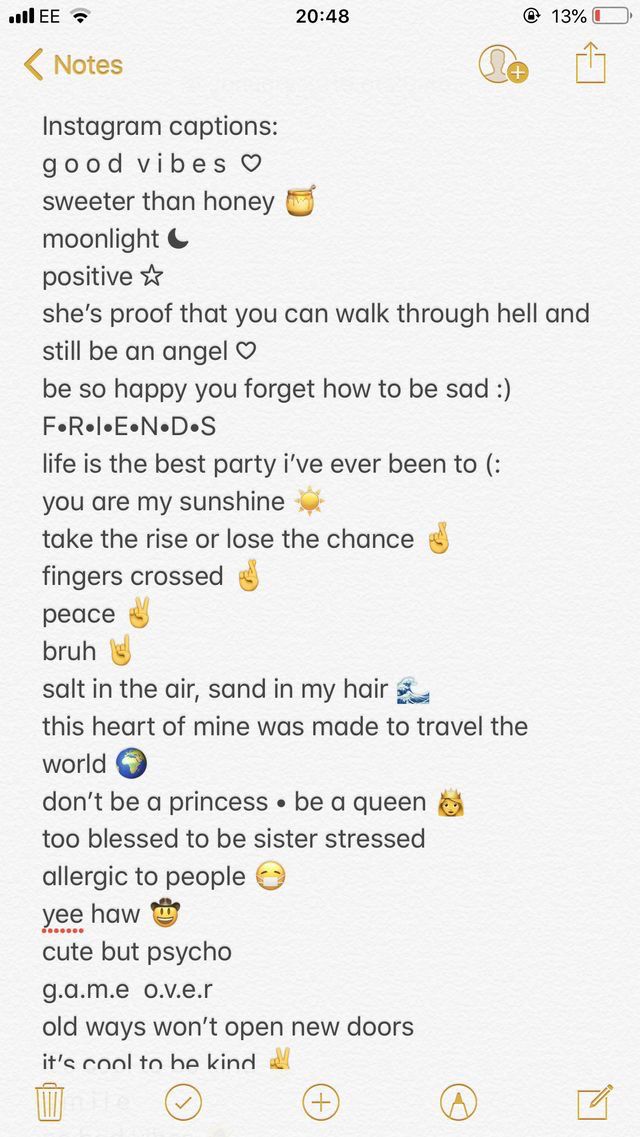 It's worth highlighting how it has aligned the brand's mission and marketing messages with an influencer that shares the same vision and mission. This is the pinnacle of Instagram influencer marketing.
What is Vaute Couture doing well with its Instagram caption?
The caption gives credit to the influencer modeling the coat, which further extends the post's reach
It promotes a discount that will help drive sales
It features a clear call to action at the end, directing users to click the link in bio to shop
6. How to use Instagram captions for selfies: Verameat
If you're a merchant like Verameat, a brand that crafts jewelry, it doesn't always make sense to use professional photography to showcase bespoke pieces. In this case, Verameat has opted to use a selfie to show off its new Halloween-themed jewelry collection.
What is Verameat doing well with its Instagram caption?
The caption copy isn't too long and still clearly announces a Halloween collection
Its use of emojis is just right and on brand
It features a clear call to action at the end, directing users to comment and enter a contest
Instagram caption tips, tricks, and answers
Before you get back into caption creativity mode, consider these final pointers to help maximize your brand exposure, captivate your audience, and start achieving your campaign goals.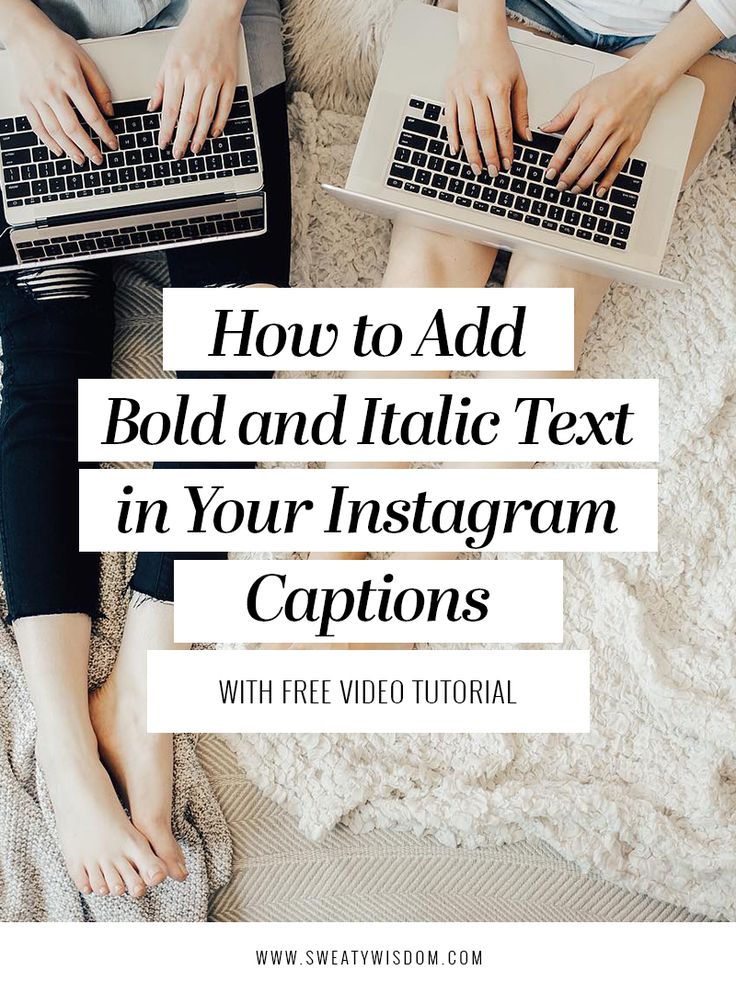 How to add blank spaces in Instagram captions
The easiest and fastest option for adding blank or "white space" in Instagram captions is by using symbols. Using spaces is particularly useful for keeping hashtags under the "More" tag. Follow these steps to add space in your Instagram caption:
Write your caption in the caption area on Instagram
To add a line break, tap on the Enter or Return key
Add one symbol on the next line. People typically use the period (.) or hyphen (-)
Tap Enter or Return again, then start typing your next paragraph
To add more spaces between paragraphs in your Instagram caption, repeat these steps until you have a complete Instagram post
How long can an Instagram caption be?
Captions for Instagram posts can be as long as 2,200 characters and can contain up to 30 hashtags. To write engaging Instagram captions, be sure to follow our best practices. To add more insight or more hashtags, use the comment option where you can add a further 2,200 characters and up to 30 more hashtags.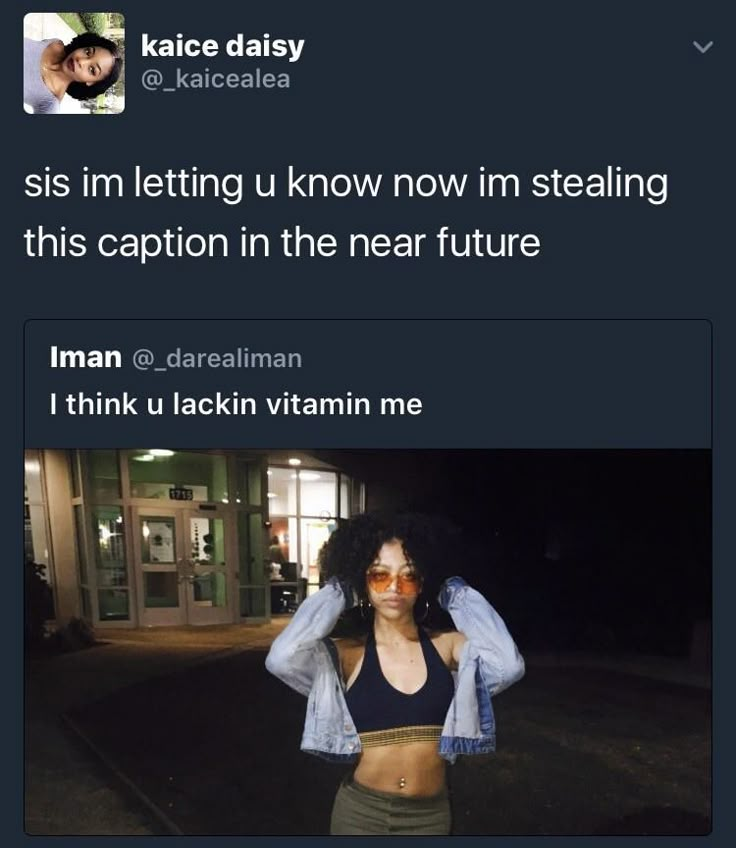 A checklist for posting the best Instagram captions
Before finalizing your captions, consider the following questions (you may want to bookmark this and keep it handy):
Is your caption informative? Does it provide information or details about your product, a promotion, or your company in general?
Is your caption on brand? Can a user tell that it follows your company's tone of voice and overall style?
Is your caption encouraging an action? Is there a clear call to action at the end of the text telling users to do something?
Is your caption clean? Does the caption look aesthetically pleasing or is it cluttered with text, emojis, and/or hashtags?
Is your caption inspiring or adding value? Will the user get something out of the post? Whether it's new information, a chance to enter a giveaway, an opportunity to connect with other followers by commenting on the post, or a dose of inspiration, your caption should add something to the user's life. Make an effort to be intentional with your posts and avoid posting for the sake of posting. A user will sooner unfollow your account because they feel your posts aren't adding value than because you aren't posting daily.
Free Webinar: How to Grow and Monetize Your Instagram Account
A free workshop with field-tested Instagram marketing tips. Learn how to grow your Instagram audience and monetize it with an online store.
Reserve your seat now
A final note: attracting and repelling
When it comes to branding, there's a useful principle to consider known as attracting and repelling, popularized by photographer and strategist Jasmine Star. Essentially, having your brand identity locked down will guide the words and tone you use. And since you can't be everything to everyone, your branding likely will attract the right clients and repel the wrong ones. That said, focus on your potential customer and how to attract them. This will help keep your eyes on the prize and guide how you're writing your Instagram captions.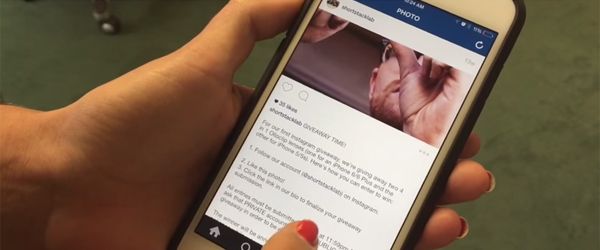 While being strategic is key, this is also an opportunity to show off your brand personality. So make sure you're combining your brand's unique point of view with Instagram's more lighthearted tone. The message is the medium, after all.
Instagram captions FAQ
What are good Insta captions?
Here are 6 great examples of effective Instagram captions:
How to use short Instagram captions: The Sill
How to use long Instagram captions: Soko Glam
How to use sassy Instagram captions: Adam J. Kurtz
How to use funny Instagram captions: A Shop of Things
How to use seasonal Instagram captions: Letterfolk and Vaute Couture
How to use Instagram captions for selfies: Verameat
How do you write captions?
Write like a human
Make the most of your first line
Add value: educate, inspire, inform
Include a call to action
Stay true to your brand voice
How do I get creative captions?
Add blank or "white space" to your captions
Have fun with emojis
Experiment with short and long captions
Tell a great story
Do you need to write captions on Instagram?
Compelling captions shapes your brand's story and personality, which in turn helps your followers realize they need what you're selling.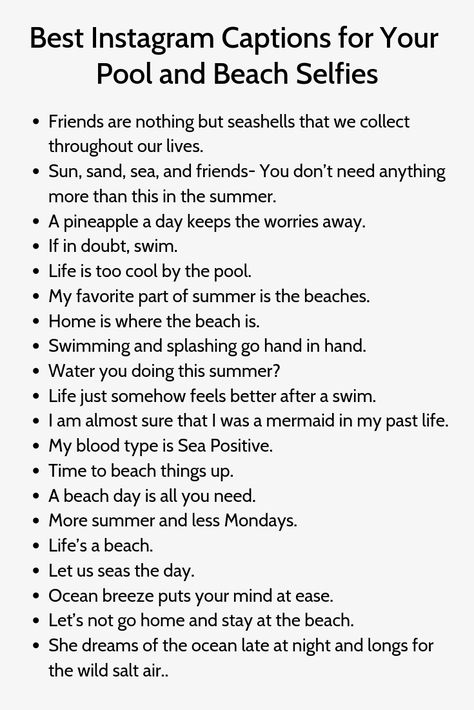 In short: Instagram captions can help elevate your company's social media success, and that can improve your bottom line.
264 Creative Instagram Captions for 2022
Instagram is an image-first social platform. If your photos and videos aren't up to scratch, you'll have a hard time finding success.
But even great images and videos can fall short of expectations if you're a slouch in the Instagram captions department. The words that accompany your graphics are a key component of building a brand on the network, and especially forming a connection with fans and followers.
The best Instagram captions can add context to your posts, show off your brand's personality, entertain the audience and/or compel people to take action.
Captions can be up to 2,200 characters in length and include up to 30 hashtags.
That said, most captions are nowhere near that long or stuffed with that many hashtags. No matter the length, the important thing is for your Instagram captions to grab attention and be easy to read and follow.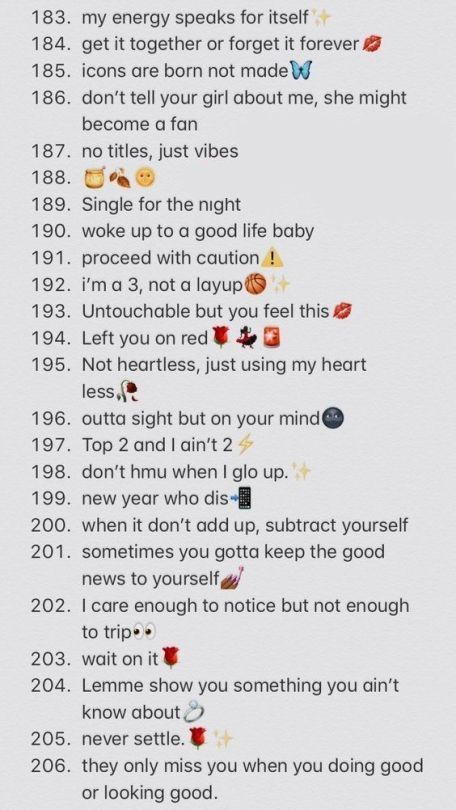 Here, you'll find 264 Instagram captions you can model or just copy-and-paste directly into your own Instagram posts. At the end of the list, we'll also provide a few tips for writing effective Instagram captions of your own.
264 good Instagram captions for any type of post
6 helpful Instagram caption tricks
Bonus: Download a free checklist that reveals the exact steps a fitness influencer used to grow from 0 to 600,000+ followers on Instagram with no budget and no expensive gear.
264 good Instagram captions for any type of postShort Instagram captions
Short Instagram captions are the way to go if you want followers to see your whole caption without having to tap More.
All the things
Bucket list
But first, coffee
Coming soon
Days like these
Don't quit your daydream
Dream big
Girls just wanna have fun
Go big or go home
Good vibes only
Laughing on the inside
Launch day
Let's get it started
Like a boss
Limited edition
Nailed it
New look
Normal is boring
Opening soon
Show your sparkle
Small pleasures
This just happened
Times like this
Weekend vibes
Why not me?
Wild and free
Work hard play hard
Yes or no?
This example from Vancouver-based pizza shop Grano proves that sometimes, two words are just enough:
One-word Instagram captions
Want to go even shorter than short? Try a one-word caption.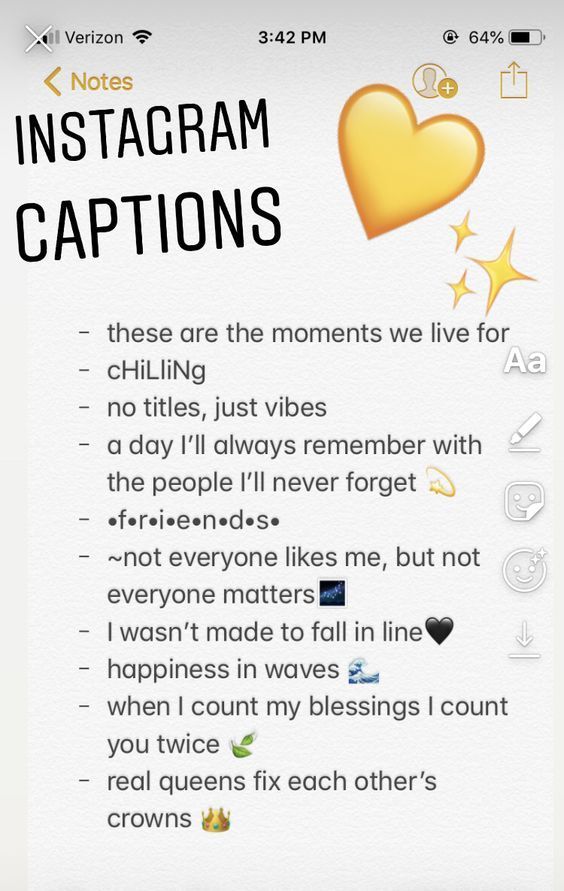 You may want to boost these captions with an appropriate emoji.
Amazing
Attitude
Awesome
Awkward
Balance
Blessed
Blessing
Bliss
Boom
Bravo
Brilliant
Classic
Crescendo
Cutest
Dreamer
Dreaming
Dreams
Dreamy
Epic
Escape
Everything
Explore
Exploring
Extra
Fabulous
Fave
Fearless
Feelings
Feels
Fierce
Fire
Flawless
Focus
Foodie
Forever
Friyay
Goals
Gold
Grateful
Gratitude
Hangry
Honestly
Honesty
Hustle
Hustling
Ideal
Inspiration
Inspired
Inspo
Jangled
Jealous?
Justified
Legend
Legendary
LOL
Magic
Moments
Mood
Natural
Newbie
No
Nostalgia
Notorious
Obsessed
Oddball
Original
Perfect
Perfection
Progress
Quest
Random
Ready
Reflections
Respect
Saturdaze
Serendipity
Sisterhood
Sparkle
Speechless
Sundown
Surprise
Tasty
Thankful
Throwback
TGIF
Unforgettable
Vibes
Wanderlust
Whatever
XOXO
Yearning
Yes
Yesterday
Yowza
Zany
Zap
Funny Instagram captions
Funny Instagram captions might not work for every brand, but when the time is right, a little humor can be just the thing to inject some life into your Instagram feed.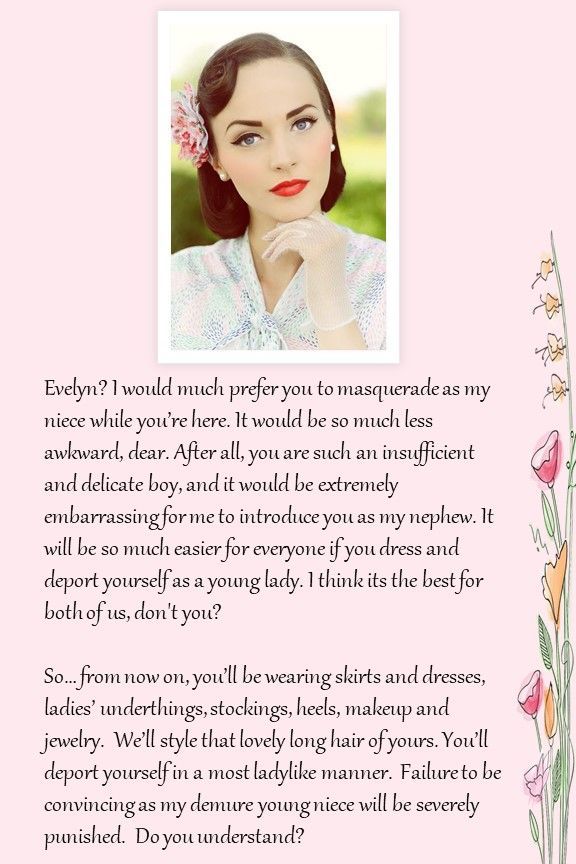 Cake is the answer, no matter the question
Everything happens for a raisin
If you don't have anything nice to say, just post on Instagram
In my defence, I was left unsupervised
It may look like I'm not doing anything, but in my mind I'm pretty busy
I've been on a diet for a week and all I lost was 14 days
Let's taco 'bout it!
Spring Instagram captions
As the weather starts to improve, Instagram comes alive with flowers and sunshine. Here are some captions to add some pizazz to le printemps.
April showers bring May flowers
In like a lion, out like a lamb
It's gonna be May
Make hay while the sun shines
May the fourth be with you
Raindrops on roses
Spring cleaning
Spring fever
Spring forward
Spring has sprung
Spring is in the air
Summer Instagram captions
Perhaps the most Insta-worthy season, summer offers plenty of great photo ops—and the captions to match.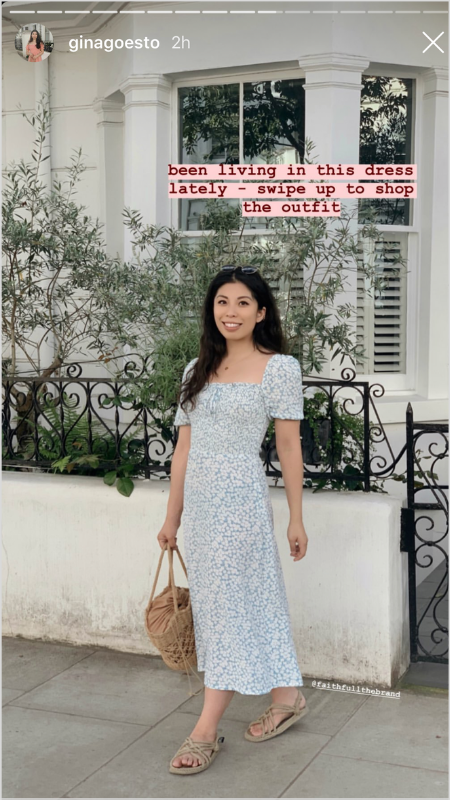 Bluebird days
Dog days of summer
Feelin' hot hot hot
Good day sunshine
Girls just wanna have sun
Gonna be a bright, bright sunshiny day
Here comes the sun
My place in the sun
Nothing but blue skies
Soak up the sun
Summer daze
Summer lovin'
Summer nights
Summer vibes
Summertime
Sunlight is the best disinfectant
Sunshine is the best medicine
The livin' is easy
Fall Instagram captions
As you've already seen, seasonal Instagram captions can help you keep things fresh throughout the year. Here are some great options for fall.
After the rain
Autumn leaves
Back to school
Fall back
Fall for fall
Leaf peeping
November rain
Pumpkin spice season
Sweater weather
Turkey time
Under my umbrella
Winter Instagram captions
Snow, lights, the holidays—winter is full of special moments to capture for the 'Gram.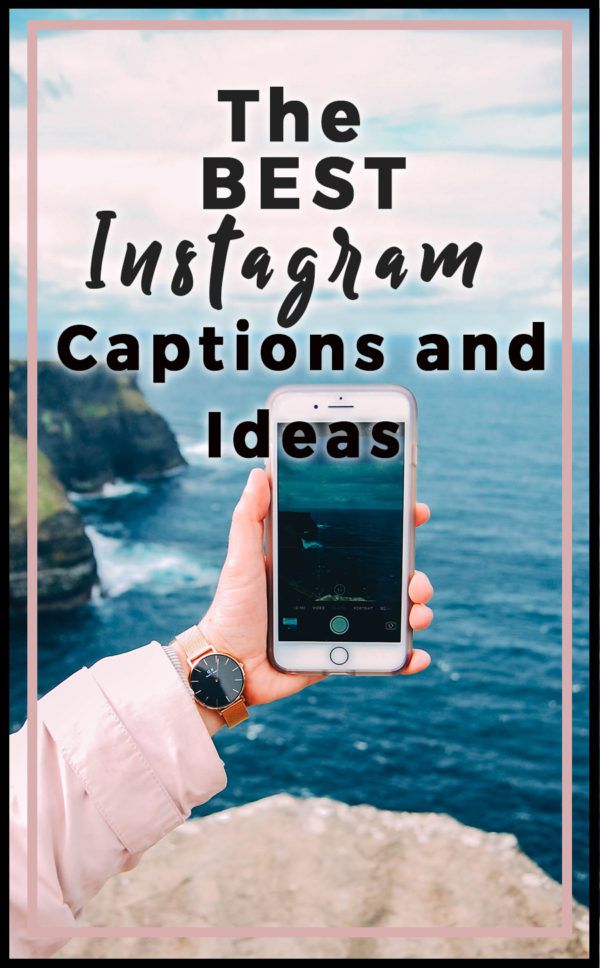 Bonus: Download a free checklist that reveals the exact steps a fitness influencer used to grow from 0 to 600,000+ followers on Instagram with no budget and no expensive gear.
Get the free guide right now!
A snowflake is winter's butterfly
Baby, it's cold outside
Keep calm and winter on
Let it snow
The weather outside is frightful
The winter of our discontent
Winter is coming
Look at this adorable snowy caption from Lee's Donuts:
Beach Instagram captions
From sunny summer days to moody winter storms, beaches provide loads of material for Instagram content.
All the best drinks come with umbrellas
Beaching
Beachy keen
Catch a wave
Happy place
Life's a beach
Resting beach face
Sail away
Sun, sand, sea
Sun's out, guns out
Surf's up
The ocean is the best hair stylist
Toes in the sand
Vacation mode
Vitamin Sea
We dream in colors borrowed from the sea
Where it's at
Birthday Instagram captions
Whether it's your birthday or you're wishing a happy birthday to a fellow Instagrammer, birthdays are a great excuse to celebrate on Instagram.
Not your birthday? You could also celebrate the anniversary date of a product or business.
All about the cake
Another trip around the sun
Cake day
Candles just want to get lit
Fire hazard
Happy, happy birthday, baby
Next-level wisdom achieved
One year wiser
(S)he's a jolly good fellow
Sweeter than a cupcake
Too many candles
Instagram captions for selfies
Ah, the ubiquitous selfie. Love 'em or hate 'em, you've got to caption 'em.
A selfie a day keeps the doctor away
Beast mode
But first, selfie
Confidence level: No filter
First I drink the coffee, then I do the things
Just me
I'm kind of a big deal
I speak fluent sarcasm
Life is too short to be boring
Living my best life
Me, myself, and I
Messy hair don't care
Personality cannot be added with a filter
Ready for my closeup
Some days are better than others
Swiped right
There's always a wild side to an innocent face
Why hello there
Woke up like this
Work it
Worth it
Instagram captions for couples
If your significant other tends to share your Instagram space, check these Instagram captions for couples.
Always on your team
Couple goals
Everything I do, I do it for you
Just us
"Love is composed of a single soul inhabiting two bodies." – Aristotle
Love you to the moon and back
Partners in time
P.S. I love you
The best bad influence
You make my heart sing
You're my lobster
Instagram caption quotes
Sometimes, someone else's words perfectly capture everything you want to say.
"All you need is love. But a little chocolate now and then doesn't hurt." – Charles M. Schulz
"Do not go where the path may lead, go instead where there is no path and leave a trail." – Ralph Waldo Emerson
"Go confidently in the direction of your dreams." – Henry David Thoreau
"I can accept failure. Everyone fails at something. But I can't accept not trying." —Michael Jordan
"If you don't like something, change it. If you can't change it, change your attitude. " –Maya Angelou
"If you want the rainbow, you gotta put up with the rain." – Dolly Parton
"It's kind of fun to do the impossible." – Walt Disney
"Life is what happens when you're busy making other plans." – John Lennon
"Never let the fear of striking out keep you from playing the game." – Babe Ruth
"Nothing is impossible, the word itself says I'm possible!" – Audrey Hepburn
"Sometimes you will never know the value of a moment until it becomes a memory." – Dr. Seuss
"The future belongs to those who believe in the beauty of their dreams." – Eleanor Roosevelt
"The only impossible journey is the one you never begin." – Tony Robbins
"The only place where success comes before work is in the dictionary." – Vidal Sassoon
"The road to success is always under construction." – Lily Tomlin
"The way to get started is to quit talking and begin doing." – Walt Disney
Hashtags for Instagram captions
We've got a whole blog post explaining how to use hashtags effectively in Instagram captions, but here are 10 popular hashtag picks to try, along with the total number of postings for that hashtag.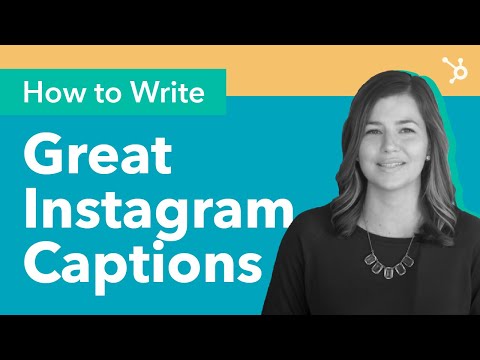 #travelgram (123.3 million)
#goodmorning (117.1 million)
#streetphotography (78.43 million)
#foodstagram (69.98 million)
#naturelovers (65.67 million)
#entrepreneur (64.40 million)
#outfitoftheday (52.83 million)
#sundayfunday (50.80 million)
#momlife (50.18 million)
#positivevibes (48.72 million)
6 helpful Instagram caption tricks
Here's everything you need to know to create your own original Instagram captions that work.
1. Know your audience
The better you know your audience, the easier it is to tailor your Instagram marketing strategy to their needs and expectations.
Instagram demographics tell us that the largest group of users is 25 to 34 years old, and that women very slightly outnumber me on the network. But those are the broad strokes. In order to create the best Instagram captions for your audience, you need to understand who's following you and seeking out your content.
How old are they? Where do they live? What sorts of jobs do they have? What do they do outside of work? Our post on social media audience research can help you figure this out.
To further define your audience, it's a good idea to create audience personas. This helps make sure you think of your audience as real people with real preferences you can speak to.
Once you know who you're talking to, you can answer questions that will inform what you put in your captions:
Will my audience understand this reference?
Are emojis and netspeak appropriate to use here? ¯\_(ツ)_/¯
Do I need to add more context to this post?
What hashtags does my audience follow?
This example from bidet producer Tushy showcases the brand's good understanding of their following. This type of edgy humor wouldn't necessarily sit well with other audiences:
2. Identify your brand voice
If you haven't identified your brand voice as part of a broader social media marketing strategy, ask yourself: 'What are the qualities and values I want my brand to embody?' Make a list and use it to shape your voice.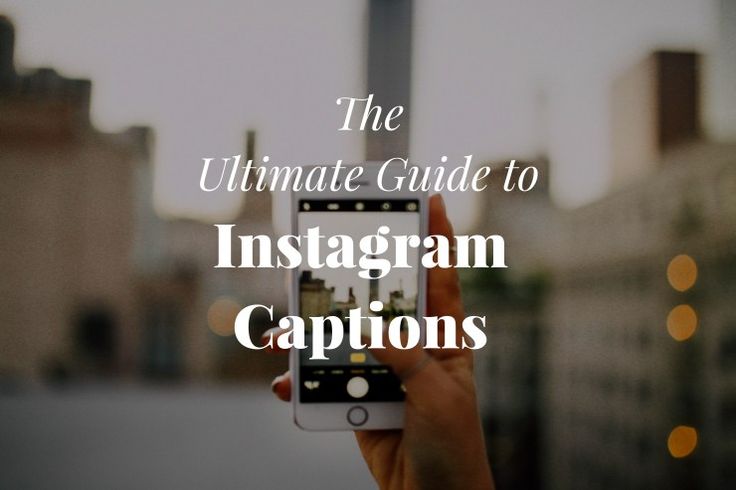 You might also try jotting down a few adjectives that describe your business and use those to find the right tone. "Bold," "curious," and "authoritative" might make sense for a travel brand, for example.
In general, Instagram users don't expect a formal or serious tone. Of course, it depends on the industry and audience, but you should strive to keep things light, use humor where appropriate, and show personality. For some Instagram post inspiration, check out this episode of Fridge-worthy, where our social media experts break down why this sparkling water company's brand voice is SO GOOD:
3. Place the most important words at the beginning of the caption
If you want your entire caption to display "above the fold," stick to 125 characters or fewer.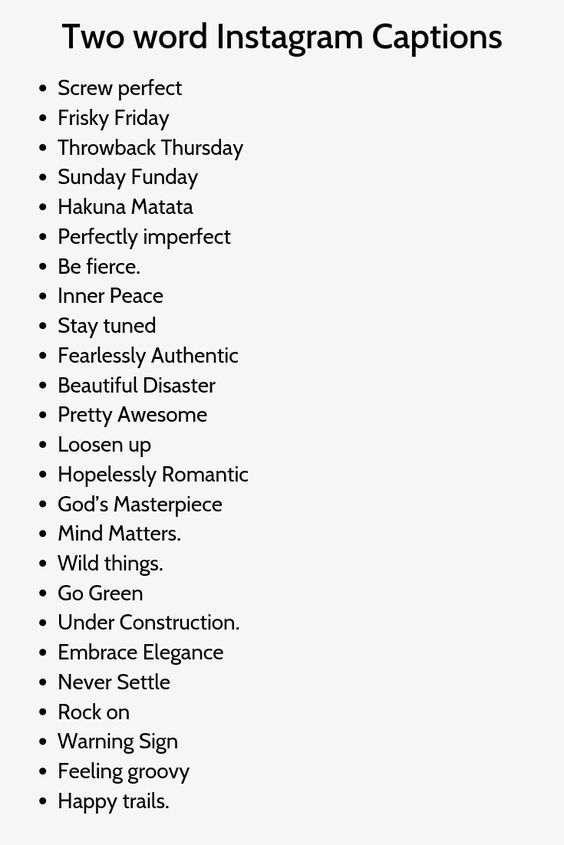 After that, followers will have to click More to see the rest of your text.
So, don't bury the lead. If you're going to use a longer caption, make sure to put the most important and attention-grabbing info right upfront. Put any @mentions and hashtags at the end.
In this example, it only makes sense that information about the giveaway is front and center. After all, that's what this post is all about, and the bold intro helps grab the audience's attention.
4. Use hashtags wisely
Use hashtags that are relevant to your post and target audience. Don't use so many that they crowd your copy and make it difficult to read.
If you want to use several hashtags but don't want to clutter your caption, group your hashtags in one "paragraph" at the end of your post.
5. Ask a question
Asking a question in your Instagram caption is a sure way to spark engagement with your post. Engagement is a key component of the Instagram algorithm.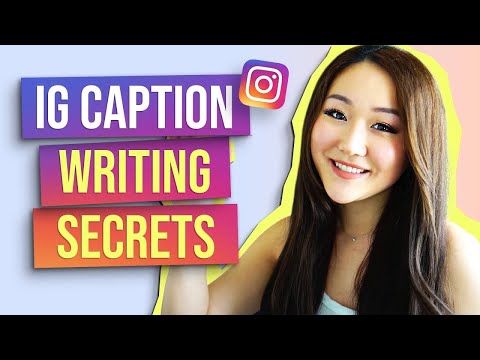 It also creates a great opportunity to interact with your audience.
You won't likely want to ask a question in every Instagram caption, but this is a good strategy to employ from time to time. Just make sure that you monitor your comments and get engaged in the discussion your question sparks.
6. Use a call to action
If you want people to take a specific action after viewing your post, don't be afraid to say so. If you want people to visit your website, direct them to the link in your bio.
In this example from clothing brand Frank and Oak, the caption includes a call to action asking the brand's followers to post pictures using a branded hashtag.
Interesting note: We recently ran an experiment and found Instagram posts that included the phrase "link in bio" in the caption slightly outperformed other posts.
Or if your post is shoppable, encourage users to check out the featured products.
Your call to action may be the most important part of your Instagram captions, so write it carefully, give it an edit, and maybe even do some testing to see what works best.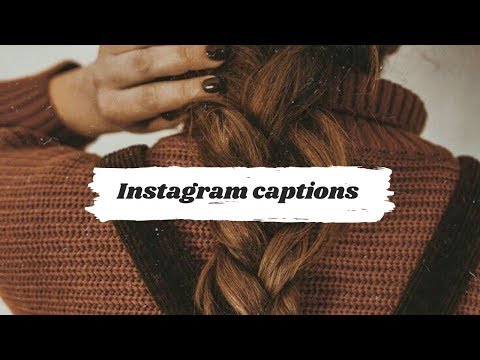 Easily manage your Instagram presence using Hootsuite. Manage all of your social profiles in one place, schedule and publish posts, monitor performance and much more. Try it free today.
Get Started
Easily create, analyze, and schedule Instagram posts, Stories, and Reels with Hootsuite. Save time and get results.
Free 30-Day Trial
Instagram Photo Captions: The Ultimate Guide to Writing
Instagram is a visual social network, but post captions are getting more and more attention. With the tightening of algorithms, everything becomes important: both the general appearance of the account and the captions for photos.
We figure out what to write in the caption for the photo on Instagram, how to format it correctly and use the caption to engage the audience.
Instagram captions
The caption is a short text under the photo in the account. You can write texts for Instagram posts up to 2200 characters.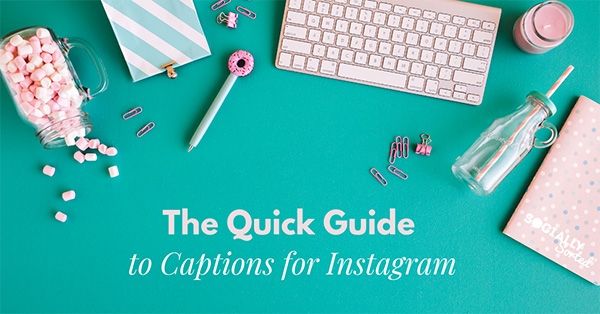 If this volume is not enough, bloggers move part of the entry to the first comment.
Hashtags are added to the Instagram photo caption or users are tagged. You can also add emoji to your signature. The main thing is not to overdo it with their number.
What does the signature contain?
First of all, the caption to the photo is a functional part of the post. Bloggers here talk about the product they are promoting, and brands convey a key message that cannot be expressed visually. For example, they talk about a new collection or detailed instructions for competitions.
There are more and more bloggers on Instagram who use the platform to post small texts. Popular topics: proper nutrition, exercise, personal care, recipes, parenting, travel notes.
Sometimes serious or controversial topics are raised, resulting in interesting and lengthy discussions in the comments. Instagram recently announced tree comments, an update that shows that the platform is indeed moving beyond visual content.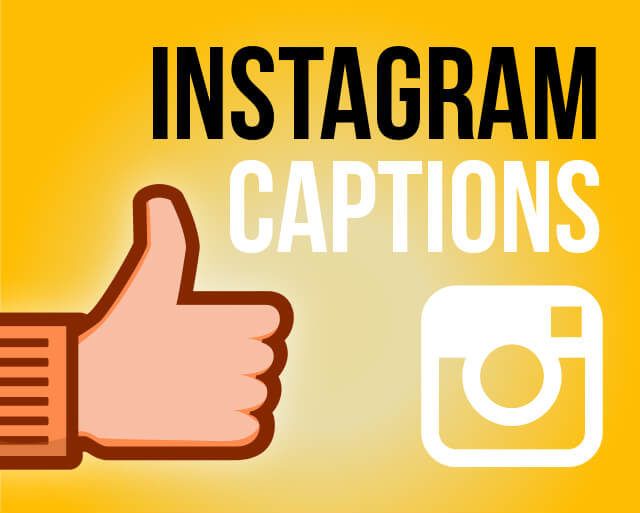 How do I tag a person in an Instagram photo caption?
A user can be tagged in a post in two ways: on the image or tagged in the caption.
1. To tag a person in a photo, click on the three dots in the right corner above the photo, then "Edit". Click on "People Tags" in the lower left corner, a window will open where you can tag a user - anywhere in the photo, start entering his nickname.
With this mark option, the user will receive a notification about it, and the photo will appear in his account, in the "Photos with you" section.
2. To tag a person in the Instagram signature, add the @ sign and start typing a nickname - you will see a list of users in a tooltip, select the one you need.
The user will receive a notification that they were mentioned in the post, but this post cannot be found in their profile.
How to use Emoji in a signature
To add an emoticon, simply add it to the post text.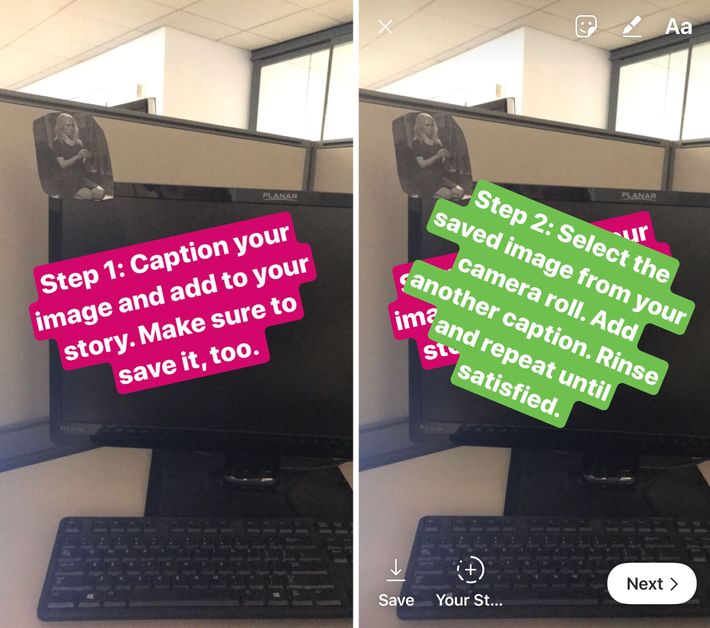 The audience has different attitudes towards emoji in texts.
The best use of emoticons is to highlight important points in a post. For example, using colored squares or dots to make a bulleted list.
This way your Instagram photo caption will stand out better and look better if done in moderation.
How to use hashtags in signatures
To add a hashtag, put a pound sign in front of the word. When published, the tag will automatically become clickable.
In Instagram, tags work as links, and clicking on the tag takes the user to the overall post rating.
9 photos are included in the "Best" section. Getting into this top depends on several parameters, about which the social network does not talk in detail. It is known that reaching the top is affected by the number of reactions under the publication, the speed of gaining likes. Therefore, the number of involved users will largely depend on how to sign a photo on Instagram.
The "Newest" section contains photos with a hashtag, sorted by publication date.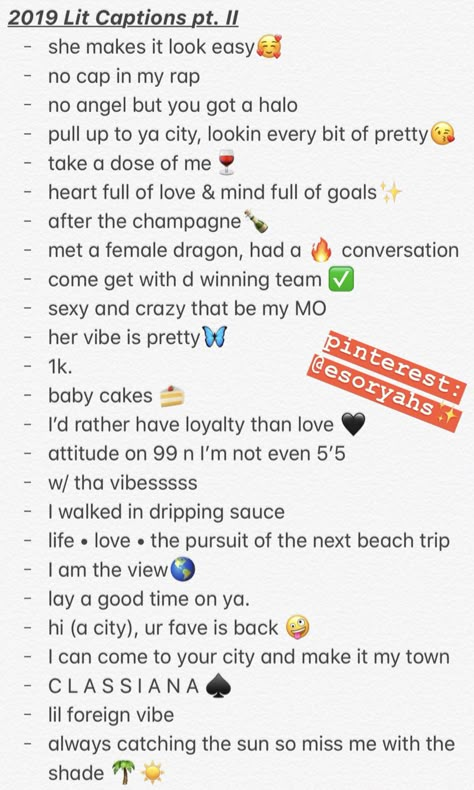 However, Instagram tech support acknowledges that the picture may not get here either. Because of this feature of the platform, myths about the shadow ban of Instagram appeared: hashtags stop working in the account. This is not so, it's just that in any account, any picture may not be included in the results for the tag.
Create a branded hashtag for your company: this way you will introduce it to users, and they will use it in UGC.
More than 30 hashtags cannot be placed under one publication: the rest will not be clickable.
Tags can be placed both in the photo caption and in the post comment.
Beautiful Instagram photo caption
How to create interesting photo captions on Instagram? Take a cue from the accounts you like. Track what topics they raise in posts, what is the size of the signature in their account.
In your personal account, tell the story of the appearance of the photo, your latest news, or discuss an issue that concerns you.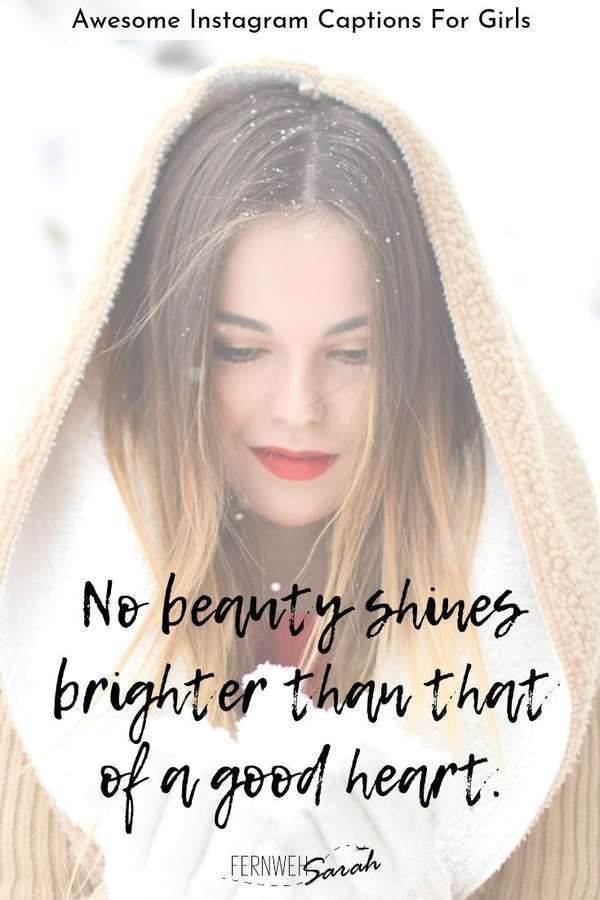 Tell us about the cafe you go to, a movie you recently saw, ask the audience an interesting question. Beautiful captions under the photo, which also involve, will arouse interest and bring great benefits. Quotes are a bad idea, leave them to the public from VKontakte.
In a company account, captions are part of the content strategy. Formulate what topics your brand talks about, with what intonation. Each post should be in line with the company's content strategy. Good morning wishes remained in 2012. Beautiful signatures on Instagram can be seen on the example of panaceas_pantry (photo above), outdoorvoices (photo below).

How to analyze Instagram captions?
Instagram statistics gives detailed data on photos and stories. But it is impossible to calculate the effectiveness of signatures on it. Yes, and a beautiful signature on Instagram or not, if you evaluate it "by eye", this is subjective.
Use Popsters.ru to analyze topics, text size and hashtags in any Instagram account.

Text Referencing Tool
Click on the button with the letter "T" on the right above the feed of posts. Two graphs will appear in the left block: "Words" and "Words/ER".
Words
Shows how many posts the word occurs in.
Words/ER
Shows the average ER for posts that contain a word.
Using this data, you can analyze different topics of posts.
That is, you can find out which topics and texts for Instagram posts create more engagement.
You can also analyze the signature using charts:
Number by length of text;
Displays the number of posts with different text lengths: short, medium, long.
ER by text length;
Shows the average ER of posts with different caption lengths on Instagram.
Relative activity by text length.
Shows the average activity in posts with captions of different lengths relative to the average performance of posts in other formats.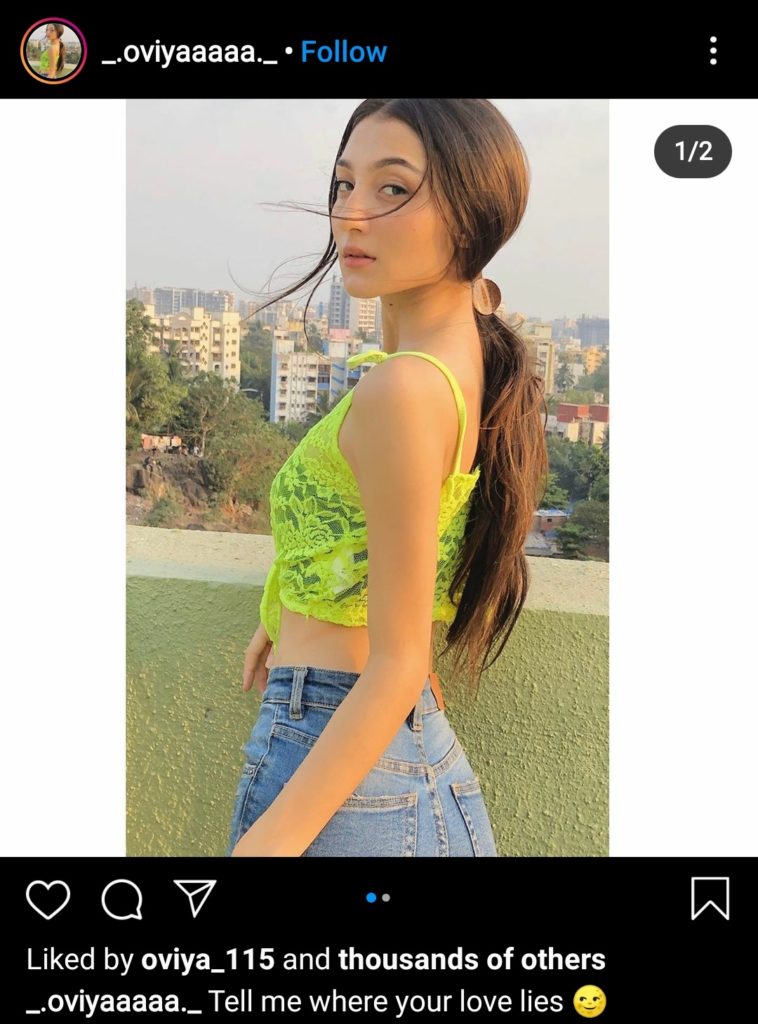 Instagram hashtag analysis
Let's continue to analyze the new opportunities for analytics on Instagram. There are three indicators to evaluate the effectiveness of the use of hashtags:
Hashtags
Shows the number of posts containing certain hashtags
Hashtags/ER
Shows the average ER of posts with certain hashtags.
Relative activity by hashtags
Shows the average performance of posts with certain hashtags relative to the average performance of posts in the account.
Key Findings
1. An Instagram photo caption is an important part of a post. In it, you can tag a person, add a hashtag and give detailed information.
2. The subject of your caption can be anything: rules of the contest, history of photo creation, question to subscribers. But this content must be relevant and consistent with the company's content strategy.
3. It's convenient to analyze captions and hashtags on Instagram using Popsters.
Useful articles on a similar topic:
Creating creative Instagram stories: tips from Instagram;
The most popular hashtags on Instagram: everything you need to know;
How to become a successful Instagram blogger;
How to beautifully design an Instagram profile.
How to make beautiful text for Instagram: text decoration
Share!
Beautiful photos and captivating videos are important, but by no means the only component of successful promotion on Instagram. In addition to visualization, users also need semantic load in the form of a formatted, easy-to-read description.
A well-formed signature, as part of the overall composition, will give the post additional value, focusing on the points you need.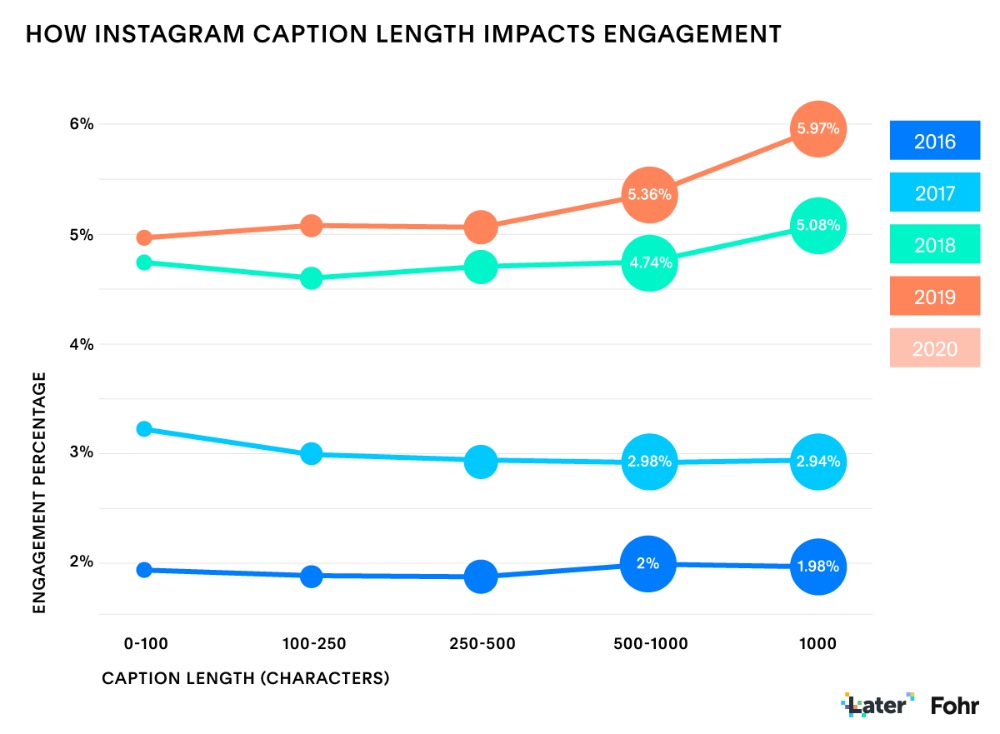 We are talking not only about literacy and the logical construction of phrases, but also about their processing: working with headings, paragraphs, lists, fonts. The edited text on Instagram is easier for readers to perceive, keeps them on the page, increasing loyalty to the author.
Program for promotion on Instagram - SocialKit:
Collecting and filtering the target audience
Masslooking, massfollowing, massliking
Delayed posting of photos, videos and stories
Mailing in Direct, autoresponder
Registration >>>
Today you are waiting for 7 simple tricks of the perfect text, which not everyone knows about. Spend five minutes reading this article and you will have a clear advantage over your competitors!
Read also: Free ways to promote on Instagram
Formatting on the social network leaves much to be desired, but even here, if you wish, you can bring text information to perfection.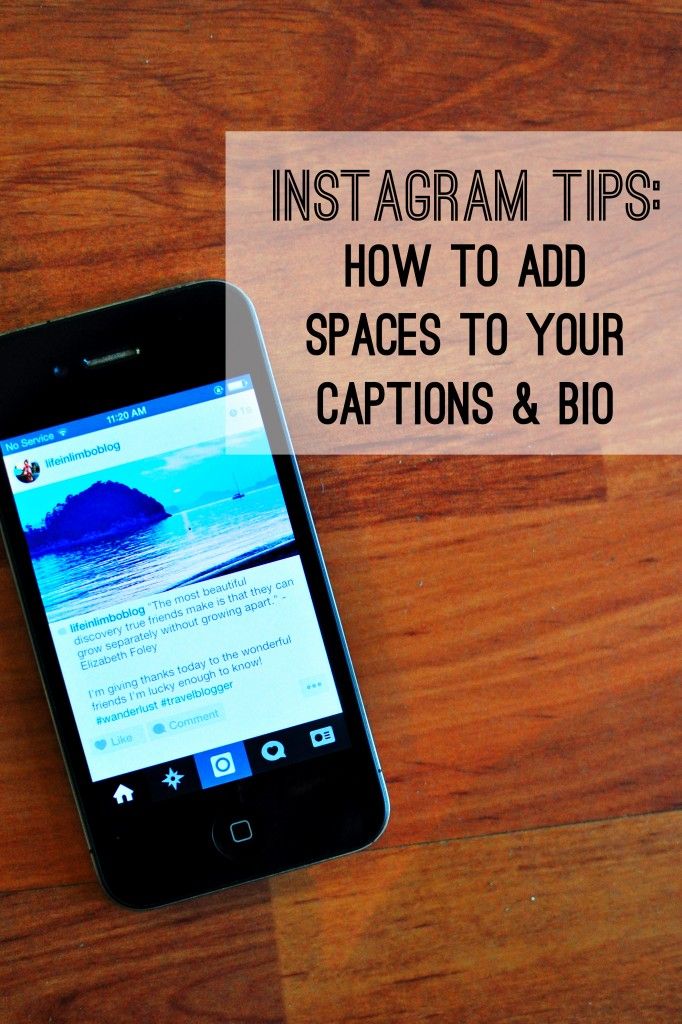 Headlines for posts
An original, well-defined headline is already half the battle. With it, you will interest users, and they will read the entire text to the end. By default, Instagram does not allow you to style the title, as well as the subtitle, but you can apply the following tricks:
highlight it with dashes, emoticons and other signs;
center the title by adjusting the position under the general text with spaces;
write in capital letters;
separate the title from other phrases thanks to an invisible character;
use strikethrough or mirrored font.
These techniques will be discussed in more detail later.
Dividing the text into paragraphs
Nobody likes to read monolithic "sheets" of text!
In the mobile version, you can also use a hidden space. The algorithm of actions is as follows:
Remove the extra space between paragraphs.
Press Enter.
Paste the invisible space copied to the phone (necessarily in quotation marks) "⠀".
Press Enter again.
Save the entry.
For better understanding, paragraphs can be separated by emoticons.
Sections and lists
This formatting makes it easier for the reader to find the main points. Lists and sections are easy to hit with dashes, arrows, and emojis. They are suitable both for numbering and for highlighting the main theses.
Do not overdo it with the number of emoticons, otherwise you will achieve the opposite effect - make the text difficult to read!
Instagram text alignment
You can manually align the post by copying the hidden spaces on the mobile version. Use as many characters as you need for nice formatting. Be sure to check the final version so that you can make adjustments if necessary.
The disadvantage of this solution is the fact that your efforts will be invisible in the web version.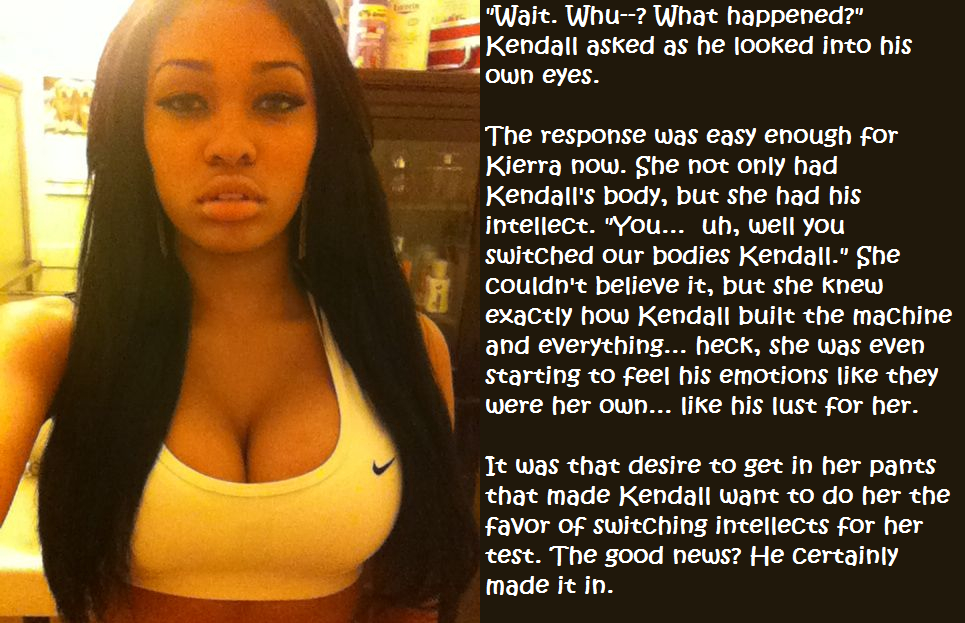 Fortunately, Instagram is used mainly from phones - their owners will definitely appreciate the formatting.
Beautiful fonts in the profile description
The appropriate use of original fonts will attract the attention of users and set you apart from your competitors.
You can make the text memorable in the following ways:
using network services, for example, sprezzkeyboard or FontsForInstagram - change the font and copy it to Instagram;
after downloading a paid or free application for smartphones, type "fonts instagram" into the Play Market or App Store search and install the option you like.
Please note that many applications work exclusively with Latin letters, without modifying the Cyrillic alphabet!
Article in the topic: How to beautifully design an Instagram profile
Text for Stories
Stories provides a lot of tools that can decorate the text.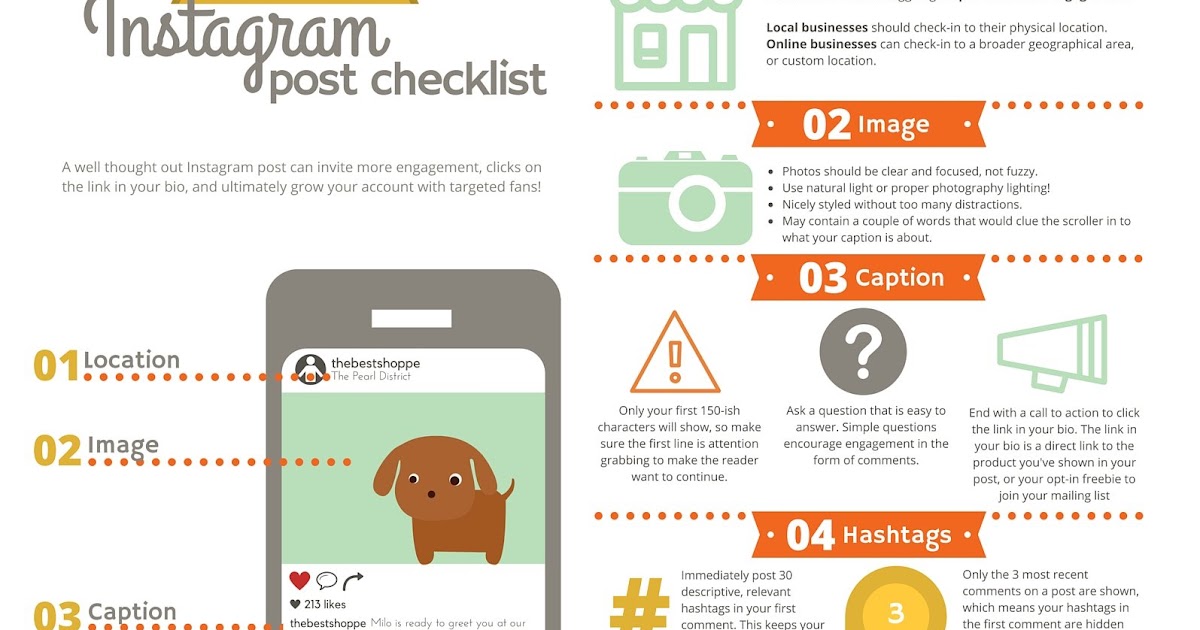 Using the palette, you can select a word and change its color.
In addition, there is the possibility of adding a shadow, background, adjusting the size and type of font.
This is interesting: The Complete Guide to Instagram Stories
Strikethrough Text
With Renotes or spectrox, which works like two windows, you can cross out words and whole phrases and then copy them to Instagram. The functionality of the services also allows you to highlight text in italics or bold, mirror it.
There are unwritten rules for the use of these devices:
crossed out words express understatement, corrected mistake or ambivalence towards what was written;
mirroring emphasizes the unusualness of the statement;
Key words and main ideas with important information are in bold type;
italics are used to format opinions, quotes.
Reference in text
You can't add an active link to regular posts.