How to check who visited instagram profile
How to See Who Viewed Your Instagram Profile (2022)
Instagram is one of the most widely used social media platforms these days, with over a billion monthly active users logging on daily to check out images/videos posted by the friends, family or their favorite celebrities. While there is a large population of Instagram users who post stuff on the daily, there are quite a few who just lurk around without posting all that much or use the platform as a means to stalk other users. If you're an avid Instagrammer with a public profile, it's quite likely that you've wondered 'Can I see who views my Instagram profile?' more often than you'd like to admit. So, how does one track who views their Instagram account? Can you keep a tab on your Insta stalker? Lets find out.
How to See Who Views Your Instagram Profile (2022)
Well, to be precise, there isn't any straightforward way for you to check who views your Instagram page. Instagram doesn't have an in-built feature to let users check who's viewed their profile and there's a very good reason behind that – user privacy.
Facebook-owned Instagram has all the data you'd need to check who viewed your profile, but it won't share it with you because that could lead to a significant drop in user engagement on the platform.
Why, you ask? Well, since a significant number of Instagram users spend their time just checking out other profiles without posting anything on their own profile, if Instagram releases data regarding their activity, there's a very high chance that they'll stop using the app as much, which is definitely bad for business. Even though these users don't engage with other people on Instagram, they still consume the same number of ads as everyone else and if they're called out for their activity they might stop using the platform altogether.
Table of Contents
Using Third-Party Apps to See Who Viewed Your Instagram Profile
So are there any third-party apps you could use to see who viewed your Instagram profile? Yes, there are an absolute ton of apps, both on the App Store and the Play Store, that will have you believe that you can see who views your Instagram account and find your Insta stalkers by giving them access to your Instagram account.
But, do they work? Definitely not.
SocialView for Instagram is one of the iPhone apps that claims it can show you who viewed your Instagram profile. However, if you go through the reviews on the app's page, you will find that it actually doesn't work.
2. Profile+
Profile+ is another app that says it can show you who views your Instagram profile. However, this app doesn't work either. In fact, it tries to make you pay to unlock features such as 'who viewed my Instagram profile' even though it won't work. The app simply shows a list of users you have blocked, which is something you can see on the official Instagram app anyway.
3. Follower Analyzer for Instagram
Follower Analyzer is another app that claims it can show you who views your Instagram profile, when in reality it doesn't do anything of the sort.
These apps just pretend to work and show a list of random Instagram usernames which keep changing every time you open the apps to make users feel that they're doing something.
More importantly, these apps run the risk of being a major privacy threat as they collect all your account data as soon as you log in with your Instagram account and give them access to the data.
What's more, you can even have your account banned by using such apps, so it's better to not rely on third party apps to see your Instagram stalkers.
Why Don't Third Party Apps Work?
The most damning reason behind why these apps don't work is quite straightforward. Instagram's data policy clearly states that it only shares a user's name, Instagram username and bio, profile photo and email address with third-party apps that have not been vetted by the company. Additionally, Instagram's Graph API, which was introduced earlier this year, is much more restrictive than the older Instagram API platform, which means that apps that haven't been approved by Instagram to use the API lose the ability to access the API altogether. So, now that third-party apps are out of the question, how can you see who viewed your Instagram profile?
Note: There are a lot of scammers out there who claim that they can tell you who has viewed your Instagram profile in exchange for money, or sometimes by asking for your account credentials.
Beware of such fake claims, and don't pay random people money with the hopes of gaining access to information that Instagram simply doesn't let anyone see.
Using Instagram Stories/Highlights to See Who Views Your Instagram Profile
Even though Instagram doesn't give users access to a feature with which they can check who's visiting their profiles, it does have one that allows users to see who all viewed their Stories and Highlights. The feature can, therefore, be used to check who all have recently visited your profile. In order to make use of this feature to reveal your Insta stalkers all you need to do is tap on the profile picture icons lined up in the bottom left corner of your recent Instagram Stories. This will bring up a list of all the users who've checked out your story, including users who don't follow you.
This feature will also let you block any users who you don't want to share your Stories with by tapping on the menu button to the right of the user's name and selecting the 'Hide Story' option, so you can easily block any Instagram stalkers you may have.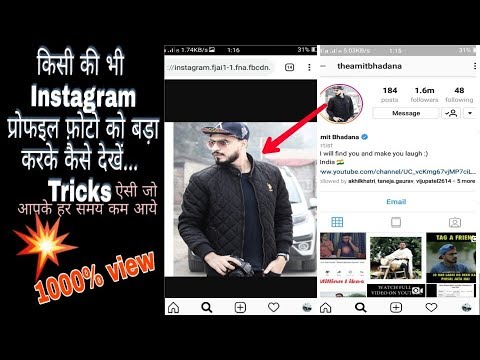 Since Instagram Stories expire after 24 hours, you'll have to check the list on a daily basis (in case you upload that often). But if you want to get a long term overview of who's been visiting your Instagram profile, you can check the same list on your Highlights, which also displays a list of all the users who've visited your profile (provided they played the Highlights).
Using Instagram Business Accounts to See Who Views You Instagram Profile
You can also see who viewed your Instagram profile by making use of an Instagram business account. Having an Instagram business account will give you access to important information about who's been visiting your Instagram page but there's a catch.
With a business account you'll be able to access valuable insights about the users visiting your profile, including their location, age range, gender, and the time that they're online. However, the insights won't reveal the names of all the individual users who've visited your profile.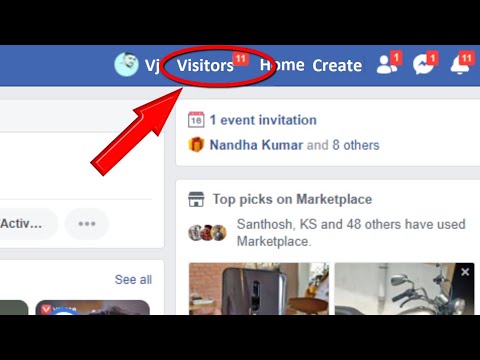 If that's the kind of data you're interested in, you can easily convert your personal Instagram account into a business account. To do so, you'll have to navigate to the Instagram Settings and tap on the 'Switch to Business Profile' option, then connect your Instagram account to a Facebook Page that you administrate.
Instagram will then prompt you to choose which contact information you wish to pull from your Facebook page as Instagram business accounts require users to have at least one contact info. Your new Instagram business account is now good to go. It's worth noting that Instagram Insights don't pull historical data and starts collecting data only after the Instagram business account is set up.
How to Make Your Instagram Account Private
Now that we've explored all the ways in which you can see who views your Instagram profile, lets talk about how you can prevent someone from viewing your profile. The answer is quite simple.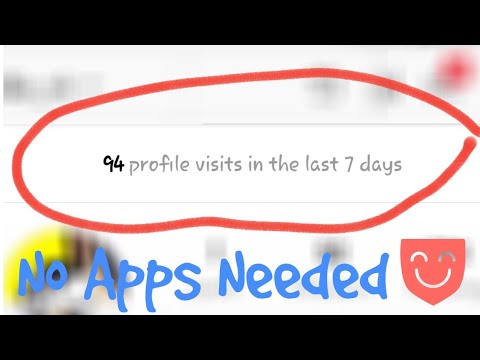 You can prevent unknown users from checking out your Instagram by making your profile private.
To convert your Instagram profile from public to private, you'll need to navigate to the settings menu in the Instagram app and toggle the 'Private Account' option. It's as easy as that. Do note that switching to a private account won't have any affect on your existing followers, so you'll need to weed out unwanted followers or Insta stalkers individually after converting to a private account.
So Can You See Who Views Your Instagram Profile?
So, if you've been wondering whether you can see who viewed your Instagram profile, well, you can't. The only workaround, which involves checking who's viewed your Instagram Stories and Highlights, isn't accurate as it only shows all the users who viewed your Stories or Highlights and doesn't account for all the users who went through the posts on your timeline. Third-party apps, as I've already explained, are no good and using them is definitely a waste of your time and money.
In case you want more information about the users visiting your profile and can do without getting their names, then you can also convert your personal account to a business account. And finally, if not knowing who's visiting your Instagram ID bothers you all that much, you can switch to a private account.
TAGS Instagram
Top Ways to Check Who Viewed My Instagram Profile
Social media platforms like Facebook and Instagram are slowly converting into stalking sites where people can get to know about the whereabouts of their colleagues, friends, exes, and so on. Earlier, people were excited to know who views or stalks their Facebook profile but as Instagram is taking over Facebook slowly, the question is still the same only the social media platform has changed. As I am a technical blogger, people often ask me if we can see who views your Instagram. And the answer is Yes! How? Read on to find out.
Officially launched in 2010 as an iPhone app, Instagram accounts for 1 billion active monthly users as of 2019 making it one of most popular social media platforms these days.
That was about the general facts, let's talk about how you can check who viewed your Instagram and if there are any apps to see who stalks your Instagram. 
Table Of Content
Can you Check Who Views your Instagram Profile?
How to Know Who Views your Instagram?
Apps to Check Who Views your Instagram Profile
Can you Check Who Views your Instagram Profile?
This is the most trending question these days "Can I see who viewed my Instagram" or "Who stalks my Instagram" and similar other questions. People are so interested in knowing what the other person is upto these days or how they are doing in their life, hence they use Instagram as a stalking app. There are a lot of sites that allow you to watch Instagram anonymously without anyone knowing: StoriesIG and Insta Stories, etc.
That is why, Instagram doesn't let its users know who stalks them or visits their profile considering it a breach of privacy.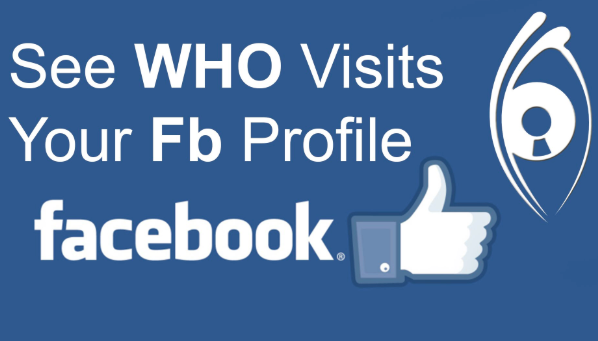 Still you will find some useful apps listed ahead in the guide that can sort the things out for you. 
How to Know Who Check your Instagram?
Honestly, there is no such method provided by Instagram to know the name of the people who stalks you or visits your Instagram profile as it will be considered a breach of privacy. However, you can still check the number of visitors you get on your profile. This option is provided in the official Instagram app.
Here are the steps that you must consider if you want to check how many profile visitors or viewers you get on your Instagram:
Firstly, launch the Instagram app on your mobile device and tap the menu icon (three-horizontal lines) given at the top.
Then tap the 'Settings' option given at the bottom of the screen.
On the 'Settings' screen, you will see a few options, tap 'Accounts'. 
Now, on the next screen, tap on the last option in the list 'Switch to Professional Account'.
Then Instagram will convert your account into a professional account so that you can get access to the insights of your profile, press 'Continue'.
Also, press 'Continue' for the next few prompts that you get on the screen.
Then you have to select the category that best describes what you do; if you have a business, you can select a category accordingly and that will appear on your profile; tap 'Next'.
On the next screen, select the 'Creator' option and press 'Next'.
Skip the next few prompts by pressing the 'X' icon given at the top and go back to your Instagram profile.
On the first page of your Instagram profile, you will see two more options i.e. 'Promotions' and 'Insights'; tap on 'Insights'.
On the next screen, tap on the 'Activity' tab and at the bottom of the screen, you will get the option 'Profile Visits' that will show you the number of people who visited your Instagram profile.
For a step-by-step tutorial, watch the video here:
Apps to Check Who Views your Instagram Profile
If you are still interested in knowing how to see who views your Instagram or want to know who stalks your Instagram, here are some apps to see that on your mobile device:
For Android1. Follower Analyzer for Instagram
Follower Analyzer is an interesting app that lets you check who views your Instagram and will answer all your questions like- Who views your Instagram profile, posts, photos, stories, or videos. You simply have to register yourself on this app and it will start providing you the insights into your account.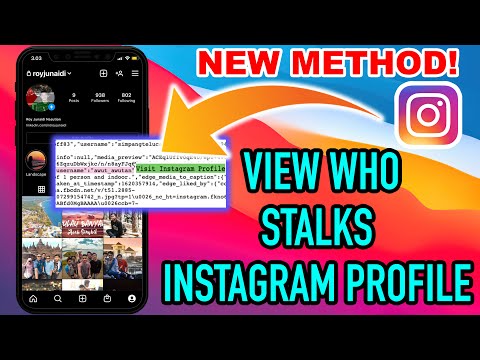 It can be your go-to app and will work as an Instagram View Tracker. This app will also show you how you can see who viewed your Instagram post and you can also see who views your Instagram story and so on. 
2. Followers Insight for Instagram, tracker, analyzer
Followers Insight for Instagram, tracker, analyzer is another useful application to know who visits your Instagram often and stalks your profile. Also, this app sends you push notifications when someone has visited your Instagram profile or got engaged in your post. You can also see who views your instagram highlights using this Instagram tracker app. 
3. FollowMeter – Unfollowers Analytics for Instagram
Next app to use when you want to know who views your instagram story or profile is FollowMeter – Unfollowers Analytics for Instagram. Using this app, you can see who visits your Instagram profile even if they don't follow you. So this app will track both followers and unfollowers who are stalking you, you can even know who followed or unfollowed you and it offers a discover section using which you can gain followers on Instagram for your business.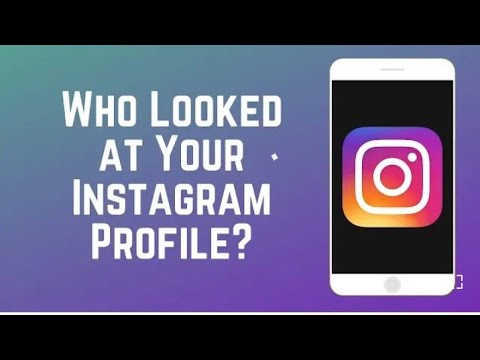 For iOS device1. Analyzer Plus – Insta Tracker 
Analyzer Plus – Insta Tracker is useful for iOS users who want to track their Insta insights. You need to get this from the app store and the app will notify you about who sees your Instagram profile and also about your followers who are consistently engaged in your posts. With this app, it is just a matter of a few minutes to check who views your Instagram profile. You will get to see all the people who visit and view your posts, stories, and so on.
SocialView for Instagram 
SocialView for Instagram is another great app that you can install to track the stalkers. This app will satisfy your curiosity about who checks my Instagram and you can also know if they are following you. with an easy-to-use interface, this app is the best way to know who views your Instagram videos.
How to see who visited the page on Instagram
Many Instagram users are actively working with their profile statistics.
Information about the account audience is necessary for everyone who uses a social network to make money: bloggers, store owners, affiliates, SMM specialists.
To develop a promotion strategy, it is useful to know who visited the page. And just out of curiosity, users often ask if it is possible to see who visited the page on Instagram. In fact, you can see who visited the page on Instagram in different ways - through official statistics and with the help of third-party services.
Read also: MyLead affiliate network review: Smartlink, 6+ verticals and the trust of 419 thousand webmasters.
Is it possible to see on Instagram who visited the page
Users of social networks often have a question: is it possible to see whose pages they viewed and who visited their account. Officially, the provision of such information supports only the functionality of the Odnoklassniki website. It is impossible to open someone's profile there and go unnoticed: each user's list of page guests is constantly updated.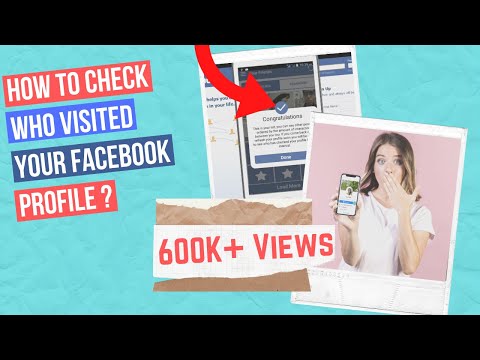 To find out who watched the story, you need to open it and click on "Viewed" in the lower left corner of the screen who joined to watch. The information is stored for the duration of access to the recording of the live broadcast, i.e. for the next days. The list of those who watched the live broadcast is available 24 hours after it ends
Check likes
Another way to see users who have logged into an Instagram profile is to monitor likes and comments. To do this, go to your profile and click on the heart from the menu at the bottom of the screen. The "what's new" section will open, where nicknames of users who interacted with the account will be visible: they mentioned it in their posts, left likes or comments.
When you click on the heart at the bottom of the screen, a list of users who logged into the account appears
Close profile
If you restrict access to your account, then only subscribers will be able to access it.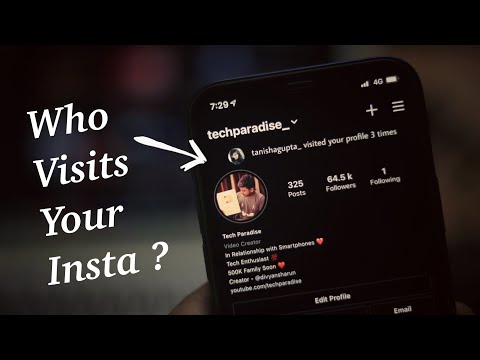 The owner of a private profile can decide for himself who will have access to his content, and consider subscription requests from new guests. But this feature is available only for a personal account, which means that the owner of a closed page will not be able to see the statistics officially available on Instagram.
Only owners of private profiles can be sure who visits them on page
Top 3 services and applications to find out who visited the page on Instagram
There is a category of Instagram guests who do not leave any visible signs of visiting the profile: they do not watch stories, do not like and do not write comments. There are no official and 100% working ways to track such users.
Despite this, you can find a huge number of different services and applications online that offer you to find out who visited your Instagram page. Before testing any third-party apps and services, it's important to remember that tracking page guests violates Instagram's official policies.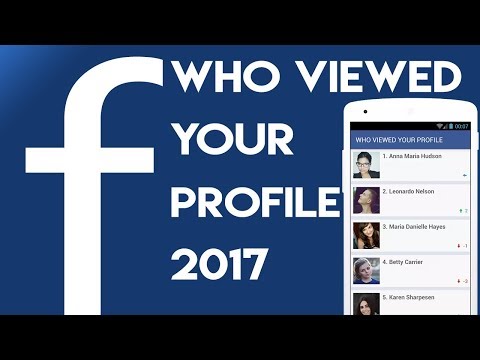 By using tools that promise access to such information, the user automatically puts their personal data at risk and risks account suspension.
Instashpion
Instashpion service helps to follow guests on Instagram
Instashpion is an online service with which you can monitor profile activity. It allows you to track the activities of any account: new subscribers, likes and user comments. In addition, there is a feature that will help you become a secret guest of other profiles (useful, for example, for monitoring competitors). With the help of Instashpion, you can upload the stories of any user to your personal account and watch them completely anonymously.
Ana.ly
Ana.ly app interface
Instagram audience analysis app. With it, you can track who has joined the number of page subscribers. You can also see the nicknames of people who unsubscribed or even added the profile to the blocked list. To use the application, you must enter a username and password to provide access to your account.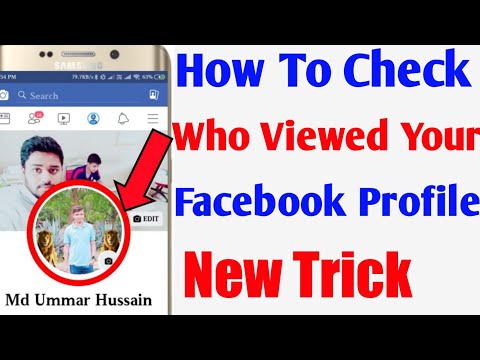 Crowdfire
Crowdfire service provides detailed analytics of subscribers and their interactions with the profile
Allows you to optimize the work of promotion, plan the release of content and monitor statistics. In the "Analytics" section, you can see detailed statistics of subscribers and account visits. The Crowdfire service works in a mobile application and in a desktop version. Available in English only. To work, you will need to log in by entering your Instagram account login information.
Tips for "spying" on guests on Instagram
When using third-party tools for collecting statistics on Instagram, you should not forget about the security of your account. You need to be careful with programs and services that ask you to provide a username and password for your profile. We recommend that you carefully study the reviews of other users before installing. It's not uncommon to see comments that shortly after using a third-party app, Instagram detects suspicious activity on the account.
Similar reviews can be found under most applications that promise to reveal the names of all Instagram page guests. Those who still decide to test their functionality are most likely waiting for 2 scenarios:
The application will not perform the declared functions. Instead, you'll see the usual profile interaction statistics officially available to all professional account holders.
Unauthorized persons will gain access to the account. By entering the login and password from your page, there is a high risk that they can be used for personal gain. There is a risk of losing the page, because moderation Instagram monitors any suspicious activity on the profile.
The best solution is to stop using such applications. But, if, after weighing all the risks, you still want to use the service for "spying" on guests, do not rush to provide your data. To test the functionality, it is better to use fake pages first, as there is a risk of losing access to them.
Conclusion
There is no one proven and 100% working way to see who visited the page on Instagram. Any additional applications and services only make it easier to work with official profile statistics. However, in the App Store and Play Market you can find a huge number of applications that promise to reveal all the "mystery guests" and provide a complete list of users who have visited the Instagram page. Such actions are contrary to the privacy policy of this social network. Therefore, the developers either promise functionality that the application does not actually have, or their service is designed to collect logins and passwords from accounts that users voluntarily enter, hoping to gain access to unique data.
It turns out that it is simply impossible to "calculate" secret visitors. In any available statistics, only the names of those guests who did not just watch, but performed actions in the account will be reflected. Such information is reflected in the "What's new" section, in the statistics of stories and live broadcasts.
It is possible to draw a conclusion about who visited the page on Instagram only on the basis of likes, comments and views of stories.
How can I see guests on Instagram?
Using profile statistics, you can find out who opened the story, watched the live broadcast, left comments and likes on publications. All these users are guests of the Instagram page.
Are there any ways to find out who visited my Instagram page?
There are no ways to recognize the "mystery guests" of an Instagram page. Conclusions about account visits can only be drawn based on interactions: likes, comments, and story views.
What services give access to the list of secret guests of the Instagram profile?
In PlayMarket and AppStore you can find a huge number of applications that promise to show all the secret guests of the page.
Judging by user reviews, none of these applications provide reliable data. At best, the service simply unloads a list of random users, and at worst, it hacks the account, and the owner loses access to it.
Do apps work that show who logged into my account?
Probably not. At the moment, there is no application that is guaranteed to provide data on all account visitors. Moreover, the collection of such information is contrary to the rules of Instagram.
Date: 02/12/2021
Author: CPAMonstro
How to find out who visited my page on Instagram
The social network Instagram is one of the most popular network sites, where a huge number of personal and business accounts are registered daily. The main content of each of them can be similar or radically different, but the main condition for the development of a profile is always views. Therefore, the question of how to find out which of the subscribers came to my page on Instagram to look at the posts, sooner or later everyone asks.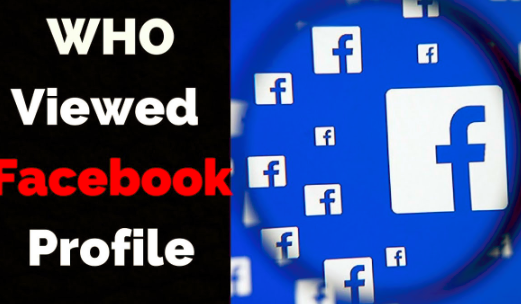 After all, this knowledge will help not only track your most successful publications, but also decide on a further development strategy.
For example, if outsiders prefer to visit the page rather than regular subscribers, then it would not be superfluous to plan the creation of content specifically for them. Knowing who visited your Instagram page most often, it's easy to start creating targeted posts that will really help increase your reach. But this will only be possible if unsubscribed, and just any other guests on Instagram can be found and their pages studied. But doing it is not as easy as it might seem.
Is it possible to see guests on Instagram
The initial on-net opportunity to see who visited the page is available in Odnoklassniki, but it is completely absent on Instagram. On the one hand, thanks to this, you can freely access any Instagram profile, remaining "invisible" for its owner. On the other hand, promotion among the most active users without this function slows down.
After all, if you advertise your page simply in the general Instagram feed, or among people who are regularly interested in it, it is clear that the second promotion option is much more effective.
However, Instagram's privacy policy allows you to detect a passive guest only if he has shown any activity. That is, if an unsigned visitor decides to just come in and not leave likes, comments, it is impossible to detect him using the functionality of the Instagram network itself. And yet, there are ways to see which of the invisibles came in such a "quiet way" to your Instagram account. True, not everyone will like them, because often you will have to pay for this information - money, time, or risk the page itself.
How to see who visited on Instagram
The easiest way to find an unfollowed guest is to regularly check new likes and comments under posts.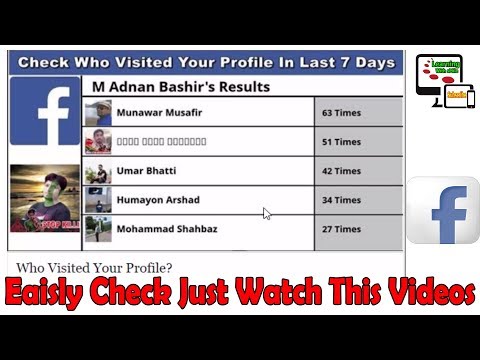 This standard solution allows you to detect everyone who came to visit and showed activity. To do this, you need:
Click the icon depicting a heart on the bottom bar of the Instagram page menu.
Find lists showing the activity of your subscriptions and followers.
Activate the Subscriptions tab.
View updates related to your profile activity.
In such a simple way, the social network Instagram helps to find out which of the familiar or unfamiliar users came to you, while leaving a like or comment. This is where guest tracking capabilities from the official Instagram user feature set are limited.
Another question is how it is possible and whether it is possible to see guests on Instagram who do not leave any activity behind. It is impossible to do this otherwise than using an additional third-party program. We are talking about services and spy applications that are designed specifically to track users who prefer to "go in unnoticed".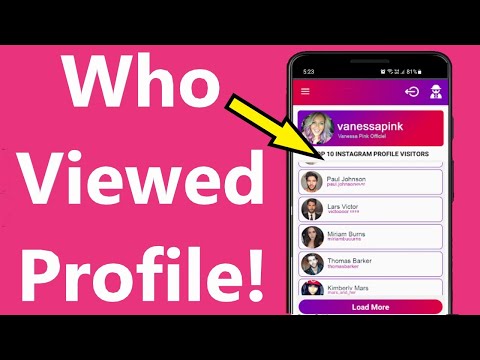 But it is important to remember that each such application not only violates the rules of Instagram, but can also turn out to be the usual fraudulent page hijacking software. Therefore, it is better to trust only more than once proven services. Or at least go to them from fake spare profiles, which are not a pity to lose during preliminary reconnaissance of the service's capabilities. And, since the answer is no to the question of whether it is visible on Instagram who an outsider looked at my page without liking or commenting, a curious user will not be able to completely do without them.
Ways to find out who visited my page on Instagram
Consider all the official and unofficial ways that allow you to view page guests on Instagram. The official options for the social network are limited to just three types of search for hidden "invisible" guests:
Tracking likes is the obvious and easiest way to see who has been visiting the most recently.
Studying "Stories" - many "quiet observers" are not afraid of short-lived likes, because in a day both the story itself and the "like" mark will disappear.
Create a private profile. In this case, the ability to access the page will remain exclusively with subscribed users.
Any of the above methods really helps to identify the guests of the Instagram page, although not always as completely as we would like. But to find out who still came in, but did not take any action, only a special cloud service or a program created to view the guests of the Instagram account will help. The danger of accessing unverified resources that offer such an opportunity has already been mentioned above.
Services and applications that have already received confirmation of their effectiveness and safety among Instagram users will be collected below. Or, on the contrary, they are recognized as useless.
Services and applications that show guests on Instagram
To see who visited the page on Instagram, many "effective" applications have been created. All of them offer to compile detailed lists of strangers who have logged in without being active on your Instagram account. But not all of them are really useful. This is especially true for programs that offer to regularly receive for free the names of everyone who decided to visit you, but did not dare to like or comment on publications.
The most famous representatives of useless Instagram applications for such "espionage" are the programs "InstaSpy", "My guests and fans from Instagram", "Instafans", "My guests and followers". The ads describe many of them as the most effective way to track any account that visits a page regularly or occasionally. Usually, however, such programs produce only a randomly generated list of names of zero value.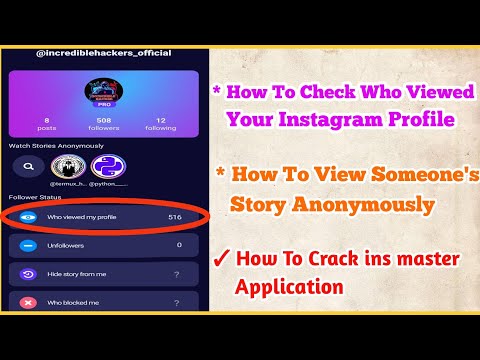 Although among such applications there are options that can help. Or vice versa, to do much harm, causing the blocking or loss of your Instagram account. Let's take a quick look at all of these options.
Visitors for Instagram
The Visitors analytics system for Instagram helps to identify the real user who could actually visit. The result of her work is a list of 200 names of unique unsigned profiles. You can try the features of the application for free, according to the developers. But in fact, user reviews say that for free, she only collects a list of those who came to my Instagram. And to see this list, you need to pay for this opportunity. Only the first two names from the mentioned list are free.
Unfollowgram site
The Unfollowgram site is a multi-platform service that really helps to identify the names of hidden page visitors. To get them, you need to do the following on the official page of the service:
Click the Sign in with Instagram button.
Log in using your username and password from your Instagram account.
Start studying the activity of subscribers, as well as see who visited the page "quietly" and what publications they viewed.
After registration, the site saves the entire previous list of followers, comparing it with the new one with each subsequent authorization. Thanks to this, you can really find those who came without showing activity. A bonus is the ability to determine the most popular publications among subscribers and guests.
Who Viewed Me on Instagram
Who Viewed Me on Instagram is another shareware tool for Android and iOS devices. It is positioned as a means of social entertainment and, according to advertising, shows who came to visit. It is difficult to judge how true this is, we did not dare to test it. Why - the developer of this application was involved in the creation of the unpleasantly remembered InstaAgent program, with the help of which tens of thousands of pages were hacked.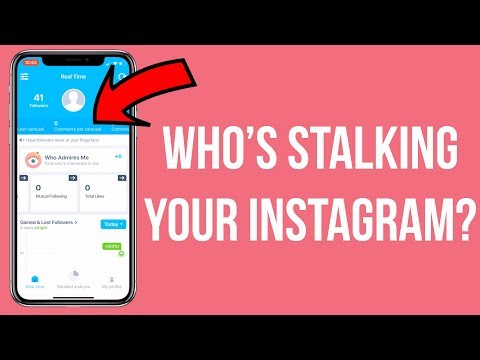 Therefore, installing WVMoI or similar for the sake of the security of your Instagram account is not recommended.
Many apps dedicated to spying on Instagram offer not only to see who "quietly" visits the user's page, but also collect other useful data. But the real value of many such programs is completely absent - they only create random lists of names, while requiring you to log in to work with them using the real Instagram page login and password. A lot of such applications have been created, and a beautiful "wrapper" can deceive even a sophisticated Instagram user.
Therefore, instead of looking for a separate software that collects guest statistics, it is better to pay attention to proven services for promoting your Instagram page. It is among them that it is most correct to look for an "assistant spy". And services with a dubious reputation are best avoided.
Even if the service offers to find out who logged in, completely free of charge, plus with all the detailed layout for the selected account - its coverage, activity time, preferences, etc.
- it's better to double-check everything in advance. Very often, all these features are just a "hook" that convinces naive Instagram users to visit a page using a particular application. The result of such a thoughtless act is usually predictable - a stolen account.
Conclusion
The official privacy policy of the social network Instagram today is this. If you have guests, on Instagram it is impossible to see them by their activity. And the developers do not plan to create a spy function, by analogy with Odnoklassniki. Only third-party services and a few official methods will allow you to see an unsigned person who visited your page quietly.
Some of these services or programs are inconvenient, some are dangerous, some are only partially helpful. But the main thing to take away from all of the above is that Instagram users still have ways to see who came to visit.