How to find instagram influencers for your niche
7 Effortless Ways to Find Instagram Influencers in Your Niche
An Instagram influencer has a lot of power over an audience and can determine people to make purchasing decisions. Yet, sometimes it might be difficult to find Instagram influencers for your niche. But this is about to change, so keep reading. 
Finding Instagram Influencers that are relevant for your niche can boost brand awareness, conversions, attract a higher audience and more. So, follow the strategies below to find Instagram influencers for free for your brand and bring in great ROI:
Check Most Popular Posts for Specific Hashtags
Look at Your Brand's Followers
Monitor Brand Mentions to Find Top Fans
Search Instagram Influencers on the Explore Page
Check the List of Top 1000 Instagram Influencers
Use Dedicated Tools and Platforms
Conduct a Search on Google
Influencers' authority, knowledge and connection with the audience are strong performance indicators, which makes them highly valuable for inbound marketing and social media marketing, in particular.
So, let's see how to find the most representative influencers for you!
1. Check Most Popular Posts for Specific Hashtags
One of the easiest and effortless ways to find influencers on Instagram is to use the power of hashtags. Hashtags collect together posts and stories so you can easily find inspiration and content.
To get some inspiration of which hashtags to look for, think of your industry and your niche and search for trending hashtags. For example, you can search on websites that collect popular hashtags, such as All-hashtag.com.
Instagram accounts that have a large number of followers and lots of engagement (likes and comments) are categorized as top posts.
So, whenever you search for certain hashtags, first you get to see Top posts. Most of the time, here you can find brands of influencers.
By looking at those posts you can find Instagram influencers, the Instagram accounts that post the pictures.
That content is updated frequently. So, keep on eye on that section.
Scroll on an influencer's profile to find out which other brands collaborated with them, the engagement rates and see if they are a good image for your brand. Send a private message, start social networking and clearly state what is your proposal.
Make sure to ask for an email to share sensitive information regarding your collaboration. Don't send all the details on Instagram.
An email is a more powerful contact that you can use in other marketing projects and PR campaigns. You'll never know what opportunities arise.
If you want to make the most of this tactic, make sure to search for those hashtags when people post the most on Instagram.
2. Look at Your Brand's Followers
We can certainly say that people who follow your brand have an interest in it. At some point, they liked something about the brand.
Getting followers means a lot of work, so you should value each one of them.
It means you did something good and you should take advantage of this situation. Look on the list of people who followed you and find Instagram influencers. Browse each influencer's profile, see the type of shared content, how often they post, engagement rates, how they communicate (the used language) with the audience through comments. Is it offensive or is it safe?
Another important aspect is the number of followers they have. Instagram influencers are categorized by the number of followers:
Mega-influencers – social celebrities that have more than 1 million followers.
Macro-influencers – influencers with between 100,000 and 1 million followers.
Micro-influencers - someone who has between 1,000 and 100,000 followers.
Nano-influencers – somebody with fewer than 1,000 followers who has immense influence with a comparatively narrow market.
Then make a list with all the data you collected and start to contact them.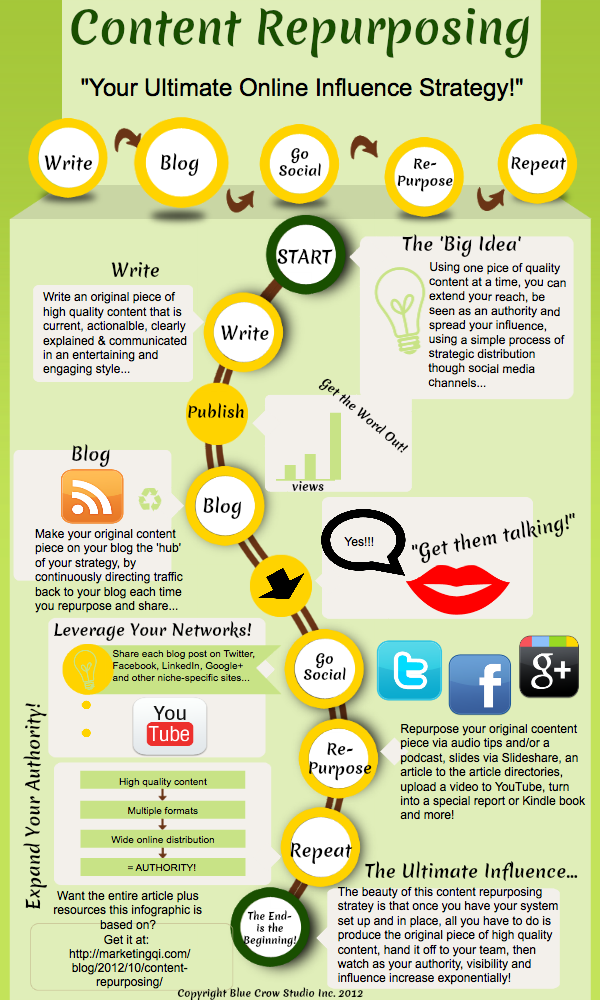 3. Monitor Brand Mentions to Find Top Fans
There are dedicated tools (free and paid) you can use to find top people and fans that mentioned your brand on Instagram. The cool thing about these tools is that you can also find non-tagged posts with your brand, using only text, since these are really hard to find.
BrandMentions is a tool that shows the influencers of any brand on Instagram, as well on Facebook, Twitter, YouTube or Reddit.
The Top Fans mentions section is a great feature of the tool where you can find a list of people categorized by the number of followers and mentions.
It can be a great starting point for direct communication with the people that mentioned the brand and great connections. Plus, they've already made the first step by mentioning you or hashtags, keywords you are interested in. Half of the job is already done.
4. Search Instagram Influencers on the Explore Page
Another easy and free way to find Instagram influencers is to look on the Explore page on the app.

The Explore page is where people go when they want to see photos and videos related to their interests from accounts they may not already follow.
The Explore page, as the name says, helps you and everyone finds similar accounts you could collaborate with, influencers or new brands and businesses as well.
Based on the likes and viewed pages, Instagram uses an algorithm to show on Explore content that might interest you. Each person sees a different version of this page on their device.
If you scroll on this page and see accounts that are a good fit for your brand, add the details of their account on your list for your Instagram influencer marketing campaigns or social selling projects.
5. Check the List of Top 1000 Instagram Influencers
For each country, there are websites that collect and list top Instagram Influencers for the whole country, plus lots of other influencer lists based on various industries and topics.
Let's take, for example, StarNgage - an influencer marketing platform that enables brands to analyze, customize, measure, and offer a variety of tools.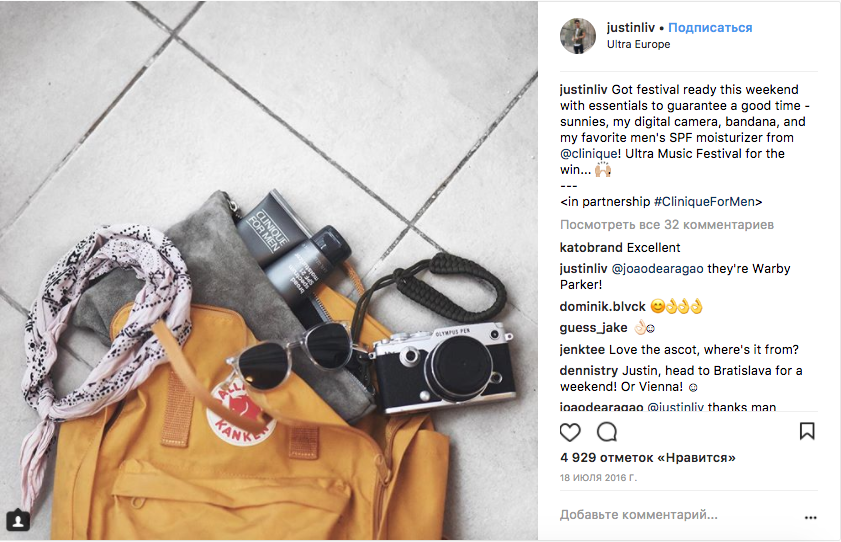 Here you can find a filter that you can apply to lots of countries and see top Instagram accounts on topics such as art, cooking, design, pets and animals, education, game health, and many others.
Below you can see an example for the US overall.
You can find lots of other similar websites maybe with other categories, more niched if you want.
6. Use Dedicated Tools and Platforms
Speaking of search tools and platforms, there are companies that will do the work for you. Search, filter, measure, and give you the final list, maybe even launch the influencer marketing campaign. You just give them the details and they will do the rest.
Or, if you want to do it yourself, you can use platforms and websites to search Influencers accounts where they are listed, with curated and updated content.
BrandMentions is a complex tool that shows you lots of data and metrics about your brand, besides Influencers data. Here you can get the full list of Instagram influencers that matter for you.

Heepsy is an influencer marketing platform where you can connect with all sort of influencers. You need to create an account with a subscription and find Instagram influencers by location, category, or number of followers.
The variety of filters allow you to find rally niched and relevant influencers you can work with. Their database contains over 7 million influencers with 5K followers or more (without fake followers or fake data). This platform has 90% coverage of influencers within this range.
Be precise and discover creators with a specific engagement rate, audience quality score, type of audience, and many others.
Shout is another example of a platform where you can find influencers. As it is promoted, the influencer search engine has a large database you can search on. Make an account as a brand or marketing agency search through the influencers' profile those who would fit best to scale your influencer marketing.
Klear is another discovery tool on the market to identify influencers by lots of factors.
Advanced filters allow you to get really niched, relevant and find the best fitted influencers based on audience demographics, followers count, niche topics and more.
7. Conduct a Search on Google
Search engines are getting smarter and smarter these days and they can offer a few directions and show you how to find Instagram influencers. Simply search top Instagram influencer in the country you want or specify the niche and look through the search results. There are lots of websites that collect influencers or databases that offer lists.
Google is a good starting point to find potential influencer relationships. Explore every possible option you might find. You never know where opportunities arise.
When searching for influencers, make sure to set up the goals, build a spreadsheet and start adding the influencers' profile with all the necessary data for your social media marketing campaign. Filter the winners and keep the ones that didn't make it this time.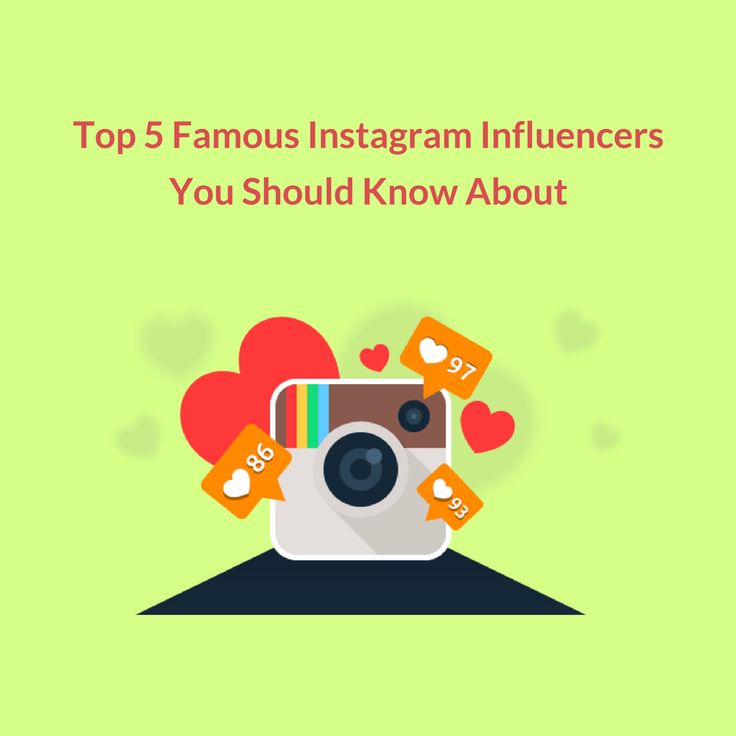 Maybe there will be future campaigns that will be more fitted for them. Add a tag for those that you should not contact, and those that might want to collaborate further on.
Keep an eye on social media trends and conversion rates. Perform social media management and look for Instagram influencers with authentic engagement (no fake followers and posts with a low number of comments). Don't be afraid to ask for more information from the influencers that are a good fit for your brand. If they are genuine, they'll give you some data and metrics from Instagram analytics tool.
Keep scrolling and keep going!
How to Find Instagram Influencers in Your Niche: 5 Quick Tips
Did you realize that influencer marketing has become a crucial part of the marketing mix over the past few years? The industry is all set to grow to $13.8 billion this year and you can make a fortune out of it.
But for influencer marketing to work, you have to find the right Instagram influencers in your niche and do meaningful collaborations with them.

Wondering why finding the right influencers is such a big deal?
Because the success of your campaigns depends on the relevance, authenticity, engagement value, and influential power of the influencers you partner with.
I've run many successful influencer campaigns in the past, which helped my clients get over 3.5X ROI and generate sales worth $1.6 billion.
In this post, I'm going to guide you through the process of finding the right Instagram influencers in your niche. Read on to discover the best influencer search tips, channels, and tools that can help.
Let's get started.
Table of Contents
Let's take a look at proven ways/strategies that have helped me find the right Instagram influencers for my clients from different niches.
I'll also tell you about the influencer marketing platforms and tools I trust such as Upfluence. These tools are likely to be a valuable addition to your influencer marketing arsenal too.
1. Understand Who the Right Instagram Influencer for Your Brand Is
First things first, you need to brainstorm and identify the top characteristics of an ideal Instagram influencer for your brand.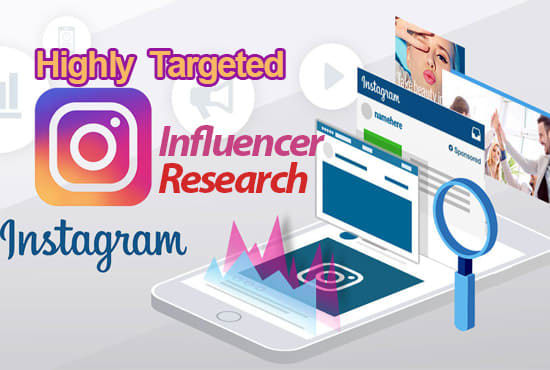 For example, if you run an everyday clothing brand, you'll probably want to partner with social media influencers who:
Have an interest in fashion, clothing styles
Have followers aged 18-35
Regularly promote content related to fashion
Have posts ranking on top fashion hashtags such as "#OOTD," "#style," "#fashionista," "#streetstyle," etc.
In addition to your business niche, your choice of the right Instagram influencers will also depend on your influencer campaign goals.
For example, if you want to build brand awareness, the best choice is to find the top Instagram influencers in your niche with hundreds of thousands of followers.
Have them promote your brand by publishing sponsored posts and Stories. You can also ask them to host giveaways to get more impressions.
Image Source
What if you want to increase sales of a particular product?
Then, finding Instagram influencers in your niche who have highly engaged followers would make more sense.
I recommend that you partner with micro-influencers or nano-influencers in your niche who:
Have a good audience quality score (real followers)
Have an audience demographics similar to your target audience
Create engaging content that receives lots of likes, comments, and shares
Though they have fewer followers, their engagement rate and influential power are higher than mega influencers. That's because they usually have stronger emotional connections with their followers.
Here's a post by Instagram influencer, Joy Green, promoting snacks options from H-E-B, an American grocery company:
Image Source
2. Find Instagram Influencers From Your Customer Database
Your own customers are one of the best advocates for your brand.
When finding Instagram influencers in your niche, you should consider looking at your customer database to find influential people among existing customers.
An easy way to do this is to encourage your followers and customers to use a branded hashtag while talking about your products on Instagram.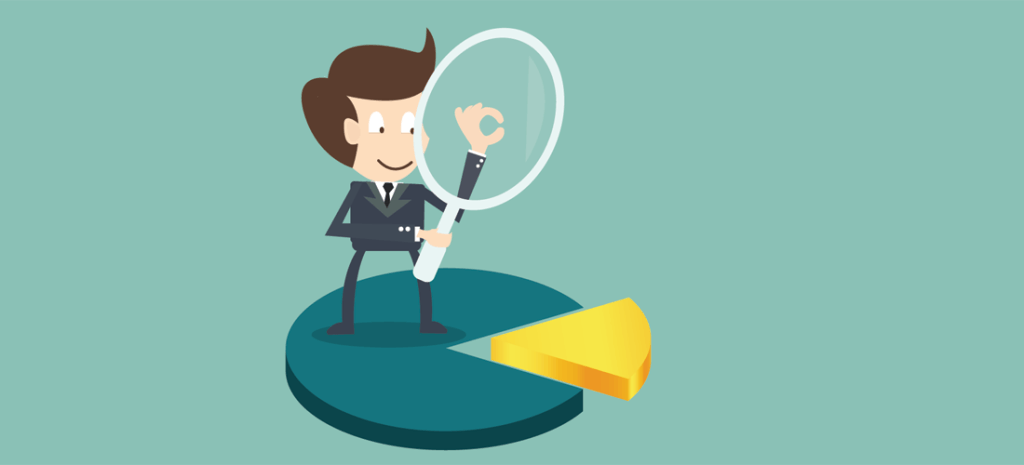 This way, you'll be able to track conversations about your brand and find influential people who are already your customers.
For example, social media users leverage the hashtag, "#burtsbeesbeauty," while talking about products from Burt's Bees. This makes it easy for the brand to track who is talking about them on social media.
Image Source
When you closely analyze the top posts for this hashtag, you'll realize that not all posts are from ordinary people/customers. Some of them are from nano- or micro-influencers with a few thousand followers.
For example, one of the posts was by Courtney, a digital content creator in the beauty niche with 6,000+ followers.
Image Source
On taking a look at her Instagram profile, you will realize that she could be a great influencer for the beauty brand, Burt's Bees, to partner with.
And the greatest thing about this?
She already likes their products. This means she'll likely be interested in a paid partnership.
You can find social media influencers in your niche by looking through your customer base in a similar way. However, doing this manually can be quite tedious and time consuming.
But I've got a pretty easy solution for you – Upfluence.
It is a trusted influencer marketing platform that allows ecommerce brands to identify influencers from their customer bases. Its Live Capture feature will help you find and activate influencers who already love your brand.
Wondering how?
You can connect your online store with Upfluence to discover influencers who are visiting your store. All thanks to its integration with Shopify, WooCommerce, and Klaviyo!
Image Source
The platform will launch a pop-up on your site and collect the social handles of visitors. You can also use it to add a social media field to your Shopify checkout process.
Gather your network data to find potential influencers, who can be anyone from your visitors, customers, or followers.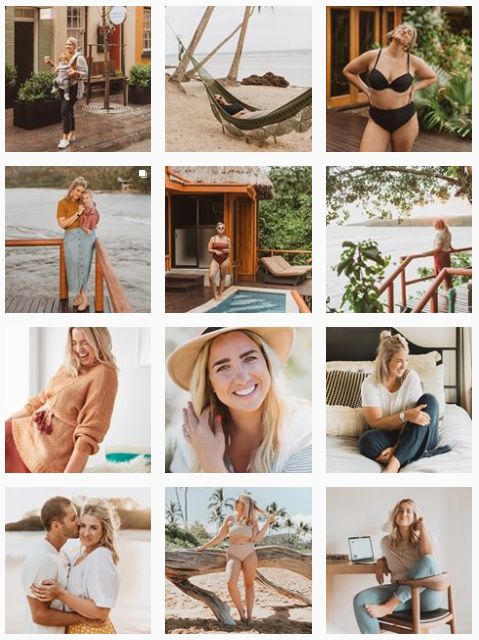 This influencer platform will give you insights into multiple parameters about the Instagram accounts of people in your network, including their:
Engaged audience demographics
Engagement rate
Likes and comments
Publishing frequency and schedule
Image Source
What I love the most about this influencer platform is that it enables you to combine social data with purchase history to find the most influential contacts in your niche.
Activating influencers from your customer base is a good decision for your social media marketing strategy. Being loyal customers, these people can be great ambassadors for your brand.
Is that all?
No way! That's just the beginning.
3. Leverage Influencer Marketing Platforms to Find Instagram Influencers
You can also conduct influencer research via top influencer platforms like:
Upfluence
Fourstarzz Media
Heepsy
trendHERO
Tribe Dynamics
And many more…
While the process of running influencer marketing campaigns can't be automated completely, these platforms can make it easier to find the right influencers in your niche.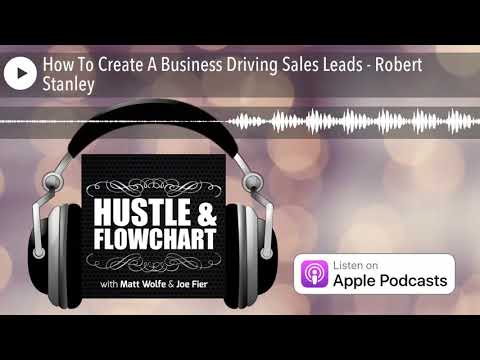 You can easily get access to top engagement metrics, and compare and evaluate potential influencers based on the value they'll offer.
And the best part?
Platforms like Upfluence also enable you to collaborate seamlessly with the niche influencers you like and run your campaigns. You can:
Directly share campaign briefs through the software.
Send in-app emails.
Manage negotiations.
Moderate and approve influencer content by reviewing post drafts.
Monitor campaign progress.
Manage influencer invoice requests and payments.
Image Source
Finding Instagram influencers in your niche and working with them to grow your brand awareness and sales has never been easier. Just try any of the reputable influencer platforms to get started.
What if I don't want to invest money on an influencer platform, you may ask?
Here is another reliable manual way to find relevant influencers in your niche:
4.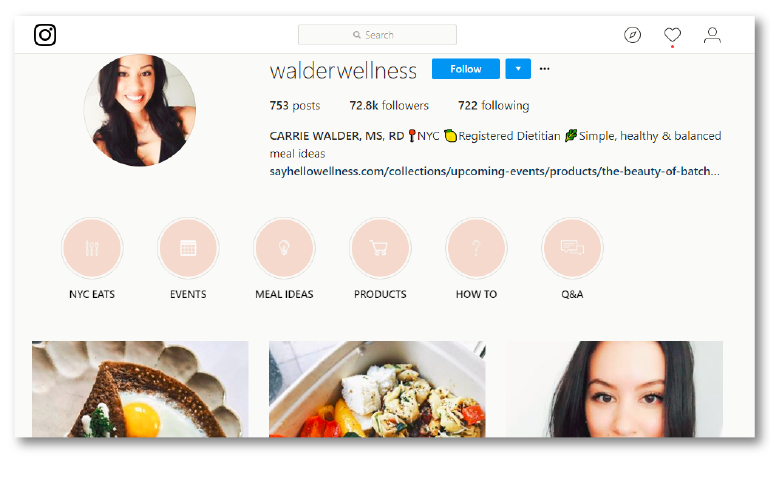 Track and Monitor Relevant Hashtags
As mentioned earlier, you can create and track a branded hashtag to see who is talking about your brand on Instagram.
For example:
The "#bekapten" hashtag by travel accessories brand, Kapten & Son, is a huge success. There are over 66K posts using this hashtag.
Image Source
Many of them are from travel influencers and photographers with thousands of engaged followers on Instagram.
Image Source
Other than branded hashtags, you can also find Instagram influencers in your niche by monitoring posts with industry-relevant hashtags.
For example: When you search for "#streetstyle," here are the top posts that Instagram shows you:
Image Source
If you browse through these posts and then the creators' profiles one-on-one, you'll likely be able to spot Instagram influencers in the fashion and clothing niches.
However, the one-on-one manual research and evaluation will be a tedious process.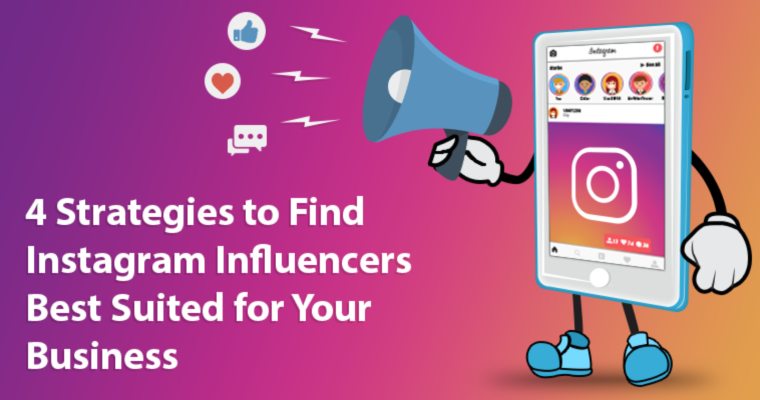 So, what should I do, you may ask?
I recommend that you invest in the right tools to save time (as time is money, my pal!)
One such platform is Upfluence. Its Social Listening feature allows you to track social media posts that mention specific hashtags related to your business.
You can use this feature to find Instagram influencers you aren't collaborating with yet but with whom you can form mutually beneficial partnerships.
For example:
When you track hashtags related to the makeup and beauty industry, you'll be able to find influencers like Jenna and Camille.
These influencers are already posting sponsored content for brands and generating significant engagement (as shown above) and can do the same for your brand.
5. Get Inspired From Your Competitors
Another way to find influencers in your niche is to see who is talking about your competitor brands. See which Instagram influencers they are partnering with and who is delivering maximum engagement.
For example:
If you have a watch brand, you can find influencers who tag famous watch brands like "#danielwellington" or "#rolex."
Image Source
Don't get me wrong – I'd never recommend copying someone else's influencer marketing strategy.
All I mean to say is – keeping an eye on your competition is always a good practice. It can help you understand what type of influencers and influencer content your target audience is resonating with.
With the Social Listening feature of Upfluence, you can easily track what your competition is up to and which influencers are talking about them.
It will also show you the number of conversions and the revenue growth those influencers are generating for your competitors.
Getting these insights will make it easier for you to find similar Instagram influencers in your niche and partner with them for your future campaigns.
At the same time, you'll also be able to find opportunities to engage consumers and influencers who are interested in similar products.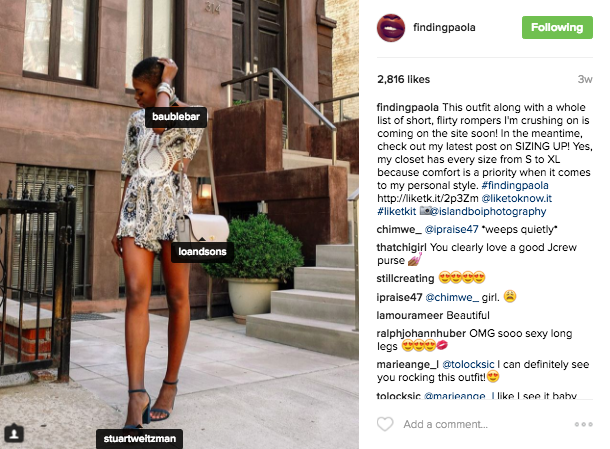 There's a strong chance they may like your products too.
And, not every influencer who talks about your competitor brands will be working as an influencer for them. This means you'll have the chance to make them fall in love with your products and become your brand advocate.
Image Source
You can also look for worthy influencers in your competitors' followers.
Also read: How to Find Your Competitors on Instagram
FAQs
1. How do you quickly find Instagram influencers?
The easiest way to quickly find Instagram influencers in your niche is to search for relevant terms and hashtags on the platform itself. Then, go through the creators' profiles of top posts to see if they're influential.
Then, there are platforms that can help you find and contact Instagram influencers for your campaigns. Some of the ones I trust are Upfluence, Fourstarzz Media, and Heepsy.
If you don't want to find influencers and vet their profiles for authentic engagement yourself, you can always hire professionals like me to take care of it all.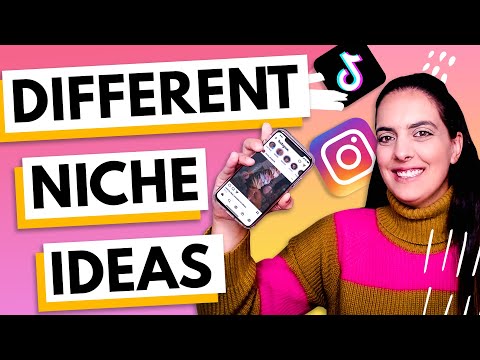 2. How do I find influencers for my product?
Finding influencers for your brand and products is easy. All you need to do is to:
Understand who your target audience is.
Analyze which influencers your target consumers trust and resonate with.
Find influencers from your customer base.
Use social listening tools to find influencers who are already talking about your product.
Leverage top influencer marketing platforms to find the ideal influencer for your product promotions.
Track and monitor relevant hashtags to find the best influencers in your niche.
Find influencers in your competitors' followers.
3. How do I find influencers in my area?
You can find influencers in your area by conducting location-specific hashtag searches on Instagram and other social networks.
Or, filter results by location tags while using influencer discovery tools.
4. How much should I pay influencers per post?
Different influencers charge different amounts per post, depending on:
The number of followers they have
Their social media reach and engagement rate
Their relevance to your niche
The type of content you want them to create
Whether or not you need the right to repurpose influencer content
Most nano- and micro-influencers charge between $50-$500 per post.
Whereas, mid-tier and macro-influencers charge $500-$10,000 per post.
If you want to work with mega-influencers or celebrity influencers, you'll have to pay hundreds of thousands of dollars per post. Most celebrity influencers ask for $1 million+ per post.
5. Where do you find influencers in your niche on Instagram?
To find influencers in your niche on Instagram, look for:
Popular posts for niche-relevant hashtags
Followers of other brands in your niche
List of top influencers in your niche on Instagram via Google Search
Instagram influencers database via influencer platforms
Ready to Find Instagram Influencers for Your Next Campaign?
With these tips on how to find Instagram influencers in your niche, you'll be able to find influencers who have the potential to become lasting brand ambassadors.
A pro tip here:
Always vet the Instagram profiles of your potential influencers carefully to ensure:
Their followers are real people, not bots.
The engagement they drive is genuine with meaningful comments and interactions.
They are niche influencers who regularly talk about things related to your industry and products.
Do you have other questions about finding Instagram influencers in your niche? Share them in the comments below. I'll be happy to help!
You can also hire me for end-to-end influencer marketing services.
How to Find Influencers in Your Niche (6 Easy Steps)
Brett G. Friedman
Big data-inspired creative, tea drinker, living thesaurus, and owner of BrettGFriedman.com, the Internet address I call home.
Shows how many different websites link to this content. Generally, the more sites that link to you, the higher you rank on Google.
Shows the monthly estimated search traffic to this article according to Ahrefs. Actual search traffic (according to Google Analytics) is typically 3-5x higher.
The number of times this article was retweeted on Twitter.
Share this article
Content
Looking for influencers to promote your product? You have come to the address.
Building your own social media empire can take years, when influencers already have the trust and attention of your target audience.
All you have to do is pay them to showcase their product or service.
This post will show you how to find and select the right influencers for your business in 6 easy steps.
But before we get started, it's worth answering one more question...
Who are influencers?
To be an influencer, you need to have three qualities:

be a recognized expert in a niche;
have an active audience of substantial size;
be able to interact with and influence the audience.
If Ahrefs decided to pay someone to grow their audience, an SEO expert like Brian Dean would be a good choice.
In 2017, Brian Dean was recognized as a Search Engine Optimization Genius by Entrepreneur.
He has 113k followers on Twitter and 407k followers on Youtube. More importantly, each of his posts receives dozens of comments, likes and shares within minutes of being released.
In 2015, Brian invented the skyscraper technique, the only SEO strategy that gets searched 30 times a day!
But here's the catch: even though Brian is an influencer, you can't pay him to influence his followers.
People like Brian Dean need more than money to talk about your product. They need good product . So even though he is a great influencer for Ahrefs, he is not a good candidate for an influencer marketing campaign.
But there are hundreds or thousands of influencers in almost every niche…
How to Find Influencers
Anyone can be an influencer, so finding the right person for you can be a challenge. But don't worry! It's easier than it looks. If you know your product and can plan your budget, everything else will be a breeze.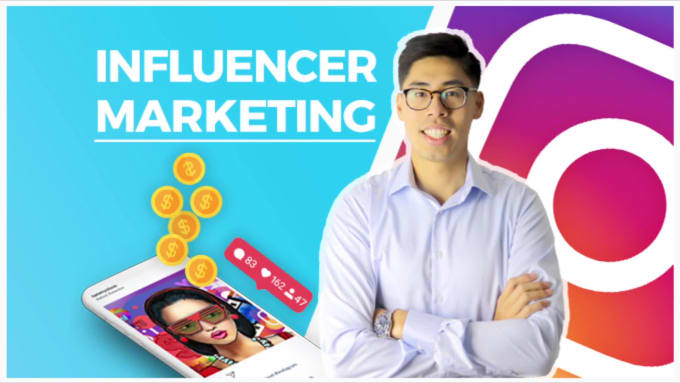 Follow this process to find influencers.
Determine your budget
Find influencers
Find out what platforms they use
Find more influencers on popular platforms
Select the best influencers
Design your pitch
Step 1: Determine your budget
Maybe a thousand dollars, maybe a million. The budget can be anything, but you need to understand that the amount you are willing to pay will determine which influencer you need to find.
Influencers range from aptly named micro-influencers to real-life celebrities. Here are the categories provided by top Ahrefs and Marketing Rebellion designers Mark Schaeffer.
It is difficult to determine the exact number of influencers in each category, but suffice it to say that as the number of followers increases, it becomes more expensive to attract them. Pricing also varies by social media platform, as well as audience engagement and purchase intent (according to the influencer).
So while a nano-influencer's tweet can cost $2, a celebrity blog post can cost $60 million. If you are reading this article, your needs are probably somewhere in between.
Just pick a number and start looking...
Step 2: Find Influencers
Let's say you're willing to spend a few million and you want real celebrities. There is only one way to get big players - to contact them directly. You will need an agent directory to find people who know other people.
If you go the celebrity influencer route, it is doubly important that they are experts in your niche (or closely related to it) and charged for their influence !
Kim Kardashian is a famous influencer. But for Ahrefs, it would most likely be useless. Its audience is almost certainly not interested in SEO.
However, someone like Tim Ferris should be up to the task. Although he is not an SEO freak, he is a recognized digital marketing expert and that will be enough.
Its audience consists of marketers and entrepreneurs, for whom Ahrefs will be useful.
But what if you don't know the celebrities in your niche or your budget is limited to macro, micro or nano influencers?
Create a spreadsheet, such as one to keep track of your searches and prepare for the main task.
Time to dive into work.
a) Look for people who have posted about your topic
If someone relentlessly posts on topics related to your industry, chances are they have a lot of followers.

You can find these people in Site Explorer, a searchable database of ~7 billion pages.
Here's how to do it.
Open Content Explorer
Enter an appropriate subject
To get the most relevant results, switch the search mode from "Everywhere" to "In Header".
Click the "Search" button
Go to the "Authors" tab
Here you will see the names of people who wrote on the topic you have chosen, how many of their posts are in our database.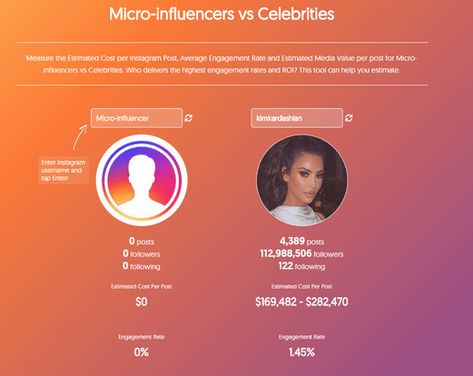 For some, you will also see the number of their Twitter followers.
Pay attention to the authors who speak the most on your topic. Our own author Joshua Hardwick has written an impressive 14 pages of posts with the word "link building" in their headlines. Most likely, he is an expert in this. And with over 6,000 followers on Twitter alone, he probably has an active following.
Add him to your spreadsheet and fill in any other subscribers you can find. Do the same for all authors who can meet your budget and influencer status criteria.
b) Look for people who talk about competitors
People who talk about your competitors are likely to talk about you. And if they don't already, it's time to let them know you exist!
Open Content Explorer:
Change the search topic to your closest competitor
Switch the search mode from "In Header" to "In Content"
Go to the "Authors" tab and analyze the data needs and move on.

c) Look for authors of popular industry websites

Every industry has its high-profile publications. These publications feature dozens of influencers (they are also the authors of the articles).

If you're already familiar with the major publications in your industry, you can find influencers fairly easily by scrolling through their posts and looking for author names.

If SEO is your industry, you can scroll through ahrefs.com/blog and find people like Patrick Stokes and Ilya Markov.

Most authors have bio pages with links to their social media profiles, so you can quickly find out if they have followers. If you succeed, record this data in your spreadsheet.

However, since this process takes a long time, you can speed it up using Content Explorer.

Search for site:publishing.com.
Select "Everywhere" from the drop-down list
Click the "Authors" tab

From the drop-down list, select the search mode "In Header"
Click the Sites tab
Repeat the above process for each of these websites.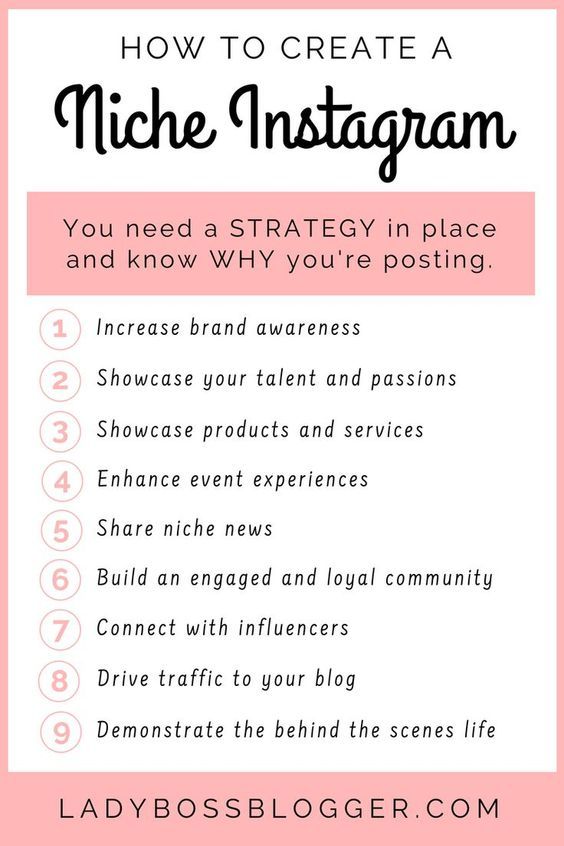 Step 3: Find out what platforms they use
Content Explorer initially displays the number of Twitter followers for many authors.
For those whose number of subscribers suits you, click on the number in the Websites column and go to their personal site. If they have any online presence, here you will find links to them on social networks.
If we do this for Andrew Dennis, we will see several websites.
Given that he posted the most content on pageonepower.com , this is almost certainly his personal website. Click on the number in the Total Pages column to see the posts he posted there.
If we click on one of these posts and check the profile about the author, we will find links to his social media profiles.
As you go through this process, you will be able to identify the platforms where influencers are most active in your niche. This is important for the next step in which we will step up our talent hunt.
Step 4: Find more influencers on popular platforms
Now that you know which platforms are popular in your niche, you have a good idea of ​​where your target audience is going online.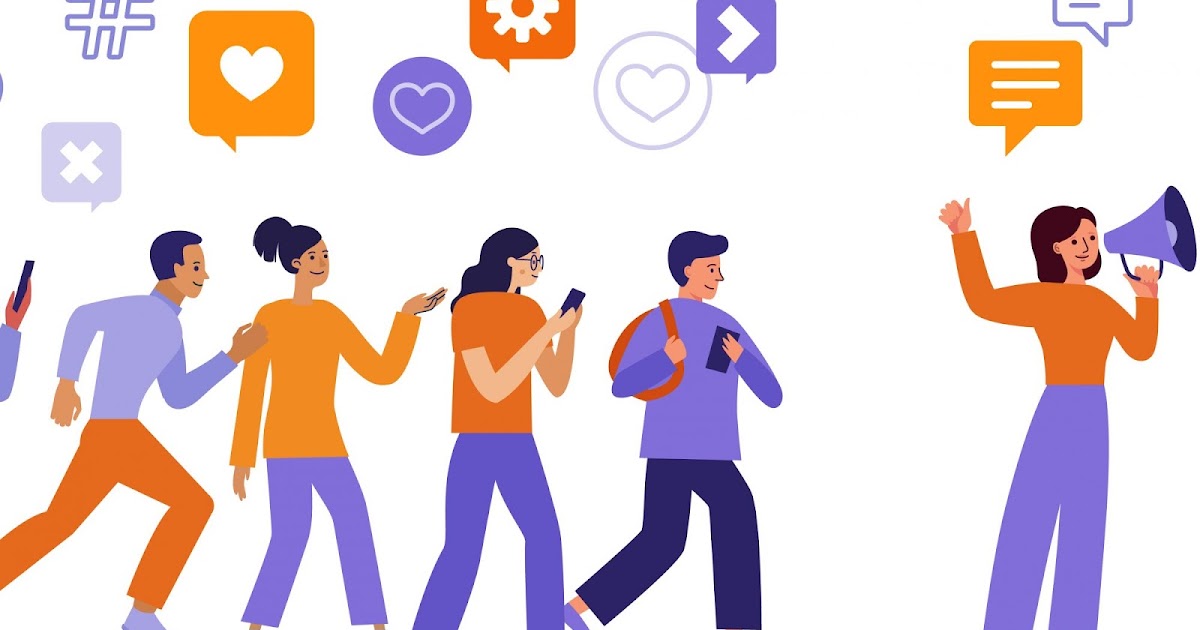 Since SEO influencers are most popular on Twitter, it's fair to assume that the SEO audience gathers on Twitter. To find more influencers, we'll turn to Twitter.
Your audience may be gathering somewhere else. Luckily, most social media platforms have dedicated third-party tools for finding influencers.
Simply sign up for a free trial subscription to get access to all features. (Spoiler alert: the free trial is never-ending.)
With their search, you can also find people talking about your topics, company, and competitors, just like we used to do with websites.
It is immediately clear that it is effective if the best result is Brian Dean!
How to Find Twitter Influencers
Followerwonk is a simple Twitter account search engine. Simply enter a keyword into the search bar to find profiles that match your desired follower count, tweet frequency, account age, and "social authority," Followerwonk's own influencer ranking.
Followerwonk has 5,000 profiles for free, which should be enough for most people.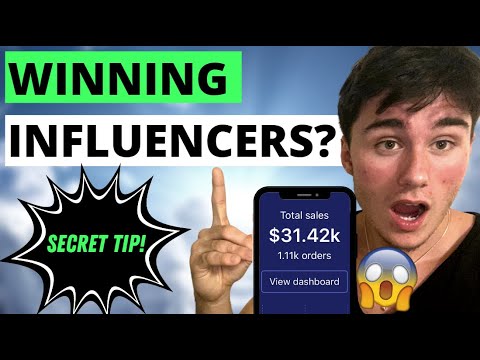 For unlimited results, you'll pay between $23 and $79 per month.
How to Find Instagram Influencers
Heepsy is a highly filterable Instagram (and YouTube) influencer search engine. To use this service, you will also have to subscribe, but the accuracy of the results is worth it. Along with the usual filters (engagement, followers, location, language), you can filter by contact availability, cost estimates, and a range of audience characteristics such as age, gender, interests, and even authentic .
You will notice that the free trial subscription is limited to 5-10 searches per day with 2-12 results per query. Subscription prices range from $49 to $269 per month. And this is not a problem, because you can also search for Instagrammers in the following tool...
How to find influencers on TikTok
InBeat is one of the first TikToker-focused databases. It includes standard filters (engagement, followers, location, language) as well as several unique features.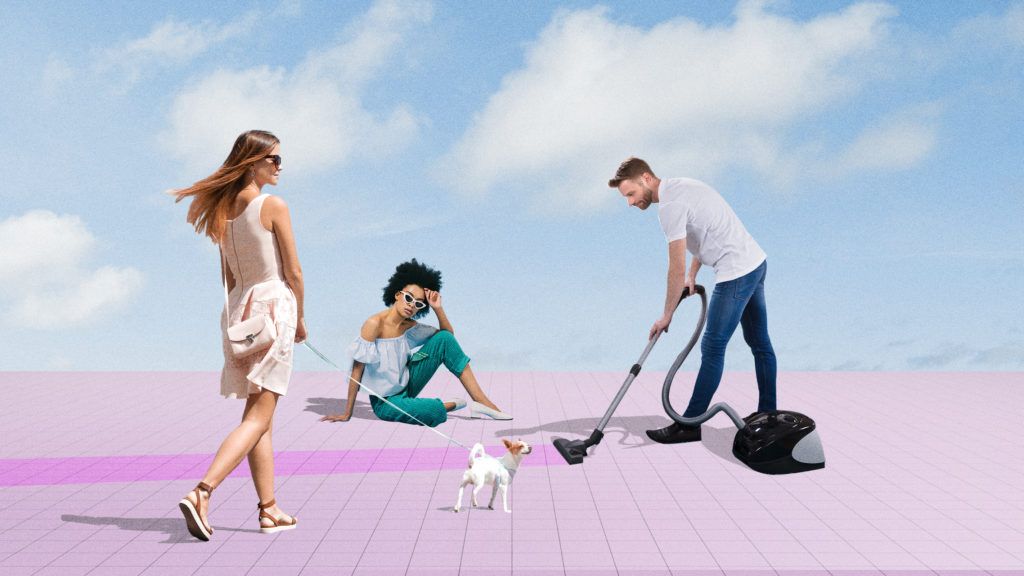 InBeat has support for AND/OR operators, matching text in usernames, features or posts (similar to Ahrefs), as well as searching for keywords, hashtags, mentions and usernames.
Like Heepsy, InBeat will require you to purchase a paid subscription after you discover a certain number of influencers. Subscription prices range from $35 to $400 per month.
How to find influencers on Pinterest, Facebook, Snapchat and Twitch
If your audience is only on Pinterest, Facebook and/or Snapchat, don't worry.
There are multi-platform search engines that support them. They usually require an upfront payment, registration, or a sales call, but they get the job done.
Influence.co
Influence.co adds up the total influencer audiences and provides a profitable "starting bid" on most results.
platforms: Facebook, Pinterest, Snapchat, Instagram, Youtube, Twitter and blogs.
Prices : 6 months for $3600.
12 months for $5,700.
Registration: Required
Sales Call: Not required
Scrunch
Scrunch provides estimated post cost data, total social media reach, and trending topics or tags for each influencer with a premium account.
Platforms : Facebook, Instagram, Youtube, Twitter, TikTok.
pricing: $199-299 per month.
Registration: Required
Sales Call: Not required
Brand24
Brand24 is a social media monitoring platform that provides sentiment analysis, email alerts, and its own "InfluenceScorer".
Platforms : Facebook, Instagram, Youtube, Twitter, Podcasts and websites (blogs, forums, news and web pages under separate filters).
Prices : Options are available for 49, 99 and 199 USA per month
Registration: Requires
Commercial call: not required
HYPE AUDITOR
9000 HYPE AUDITOR.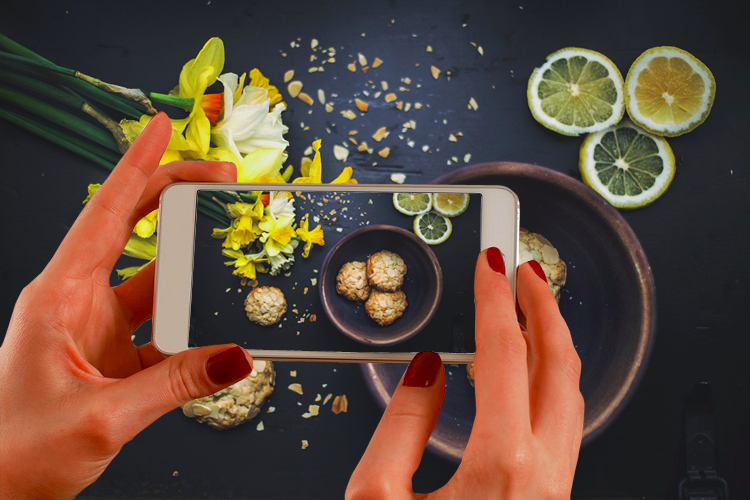 the function of assessing the fakeness of the audience of influencers.
Platforms: Instagram, Youtube, TikTok.
prices: $299 per month.
Registration: Required
Sales Call: Not required
Hypr Brands
Hypr Brands is another shareware influencer database with advanced audience filters, such as household income.
Platforms : Facebook, Pinterest, Instagram, Youtube, Twitter.
Prices : Individual.
Registration: Required
Sales Call: Not required
Grin
Grin is G2's top performing SaaS marketing product for Winter 2021.
Platforms : Twitch, Facebook, Instagram, Youtube, Twitter, TikTok.
Registration: Required
Sales Call: Required
Open Influence
Open influence is a software and service that works with Fortune 500 companies across all industries.
Platforms : LinkedIn, Twitch, WeChat, Weibo, Facebook, Pinterest, Snapchat, Instagram, Youtube, Twitter, TikTok, Blogger.
Registration: Wanted
Sales Call: Wanted
Upfluence
Upfluence is a well known outreach tool and AI driven ROI driven influencer database.
Platforms : WordPress, Twitch, Facebook, Pinterest, Instagram, Youtube, Twitter, TikTok.
Registration: Required
Commercial Call: Required
Intellifluence
Intellifluence is a lesser-known all-in-one solution with influencers on rare platforms.
Platforms : Reddit, SoundCloud, Podcasts, Amazon Reviews, iOS and Android reviews, Twitch, LinkedIn, Facebook, Pinterest, Instagram, Youtube, Twitter, TikTok.
Registered: Wanted
Sales Call: Wanted
Sideqik
Sideqik is a search tool with advanced filters and related influencer search.
Platforms : Tumblr, Twitch, Facebook, Pinterest, Snapchat, Instagram, Youtube, Twitter, TikTok, blogs.
Registration: Required
Commercial Call: Required
If for some reason none of these platforms have what you need, or your budget is too limited to afford to subscribe to them, you you can always use the built-in search tools of the respective platforms.
In any case, once you have a solid list, you will need to select the right influencers.
Step 5: Choose the best influencers
Instinctively, you may be interested in the most popular person on your list, that is, the one with the most followers. But keep in mind that what really matters is return on investment (ROI), not audience size.
However, it is difficult to calculate ROI if you are not sure about the investment and future benefits. In addition, the cost of an influencer marketing experiment is affected by your product price, margin, total target market volume (TAM), and all other bottom line metrics.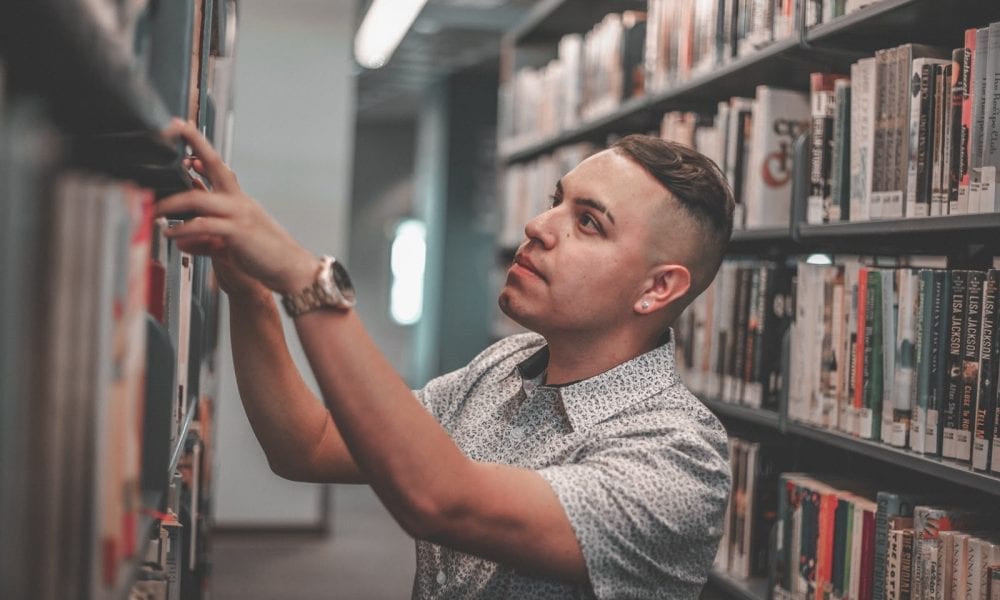 For Ahrefs, the formula for calculating ROI for influencers is as follows.
Estimated ROI =

(Audience Size x Estimated Conversion Rate x LTV) - (Marginal Cost + "Influencer Fee" + "Free Product Cost")
Let's say we want to hire Tim Ferris himself . He has a total of 31,274,845 followers across different platforms. Since Ahrefs' audience is mostly on Twitter, we'll hypothetically ask him to tweet about Ahrefs.
Tim has 1.7 million followers on Twitter. Tim is a genius marketer, but to be conservative, let's say his tweet converts 0.01% of followers. That's 170 new users.
Now we need to consider the lifetime value (LTV) of an Ahrefs customer. For ease of calculation, let's assume it's $1,000.
Summary of equation part 1
Audience size =1,700,000
conversion rate = 0.01%
LTV = $1,000
1 Technically, you should use impressions, not subscribers.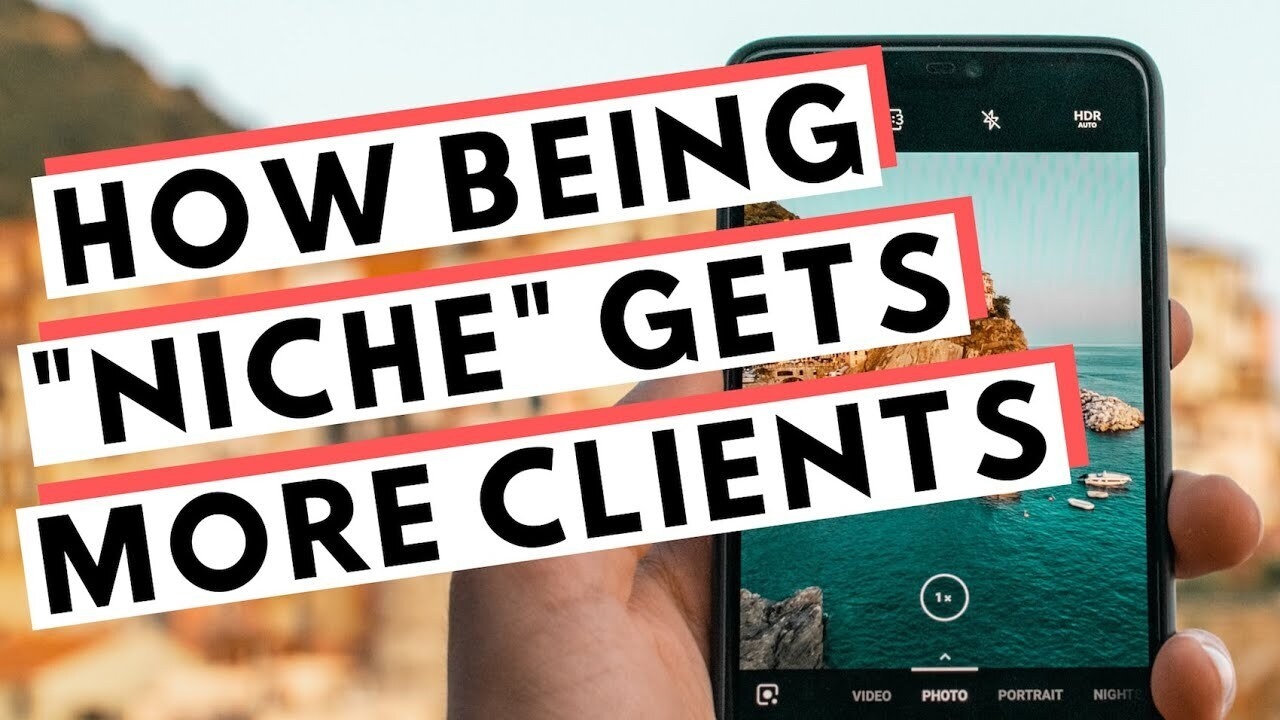 You can do this by multiplying the average interaction metrics by the average extra impressions per interaction and adding that number to the number of followers. We do not do this for the sake of simplicity of demonstration.
All three of these numbers together determine your expected income from the operation.
Expected income = 1,700,000 x 0.0001 x 1000 = $170,000
Now we need to subtract the costs.
Marginal cost is all the costs associated with producing your product or service. For physical products, you need to consider things like packaging and manufacturing. For digital products, the cost of acquiring and maintaining servers.
So if each new customer costs $100 and Tim brings in 170 customers, that's $17,000.
Tim will get one month of Ahrefs free to make sure the product is really worth sharing with his audience. It's 9$9.00
Let's say Tim's fee is $25,000.
In addition, Ahrefs may need to use a talent agent platform or directory to contact Mr.
Ferriss. Let's say it costs $12,500.
Summary of Equation Part 2
Marginal Cost = $1,700
Cost of Free Product = $99
Influencer Fee = $ 25,000 USS
Expenses for the platform or talent agent = 12,500 USA
General expenses = 17 000 + 99 + 25 000 + 12 500 = 54 599 USA
The final calculation will look like this.
Estimated ROI = Expected Revenue - Total Expenses
Estimated ROI = 170,000 - 54,599 = 115,401 USD 900 Tim clearly worth the money 900 Tim Please note that your experience will vary greatly depending on your product type and influencer. Tim Ferris is quite possibly a GOAT influencer.
Step 6: Design your pitch
Once you've found an influencer that's potentially worth paying for, you need to try to get them into your campaign.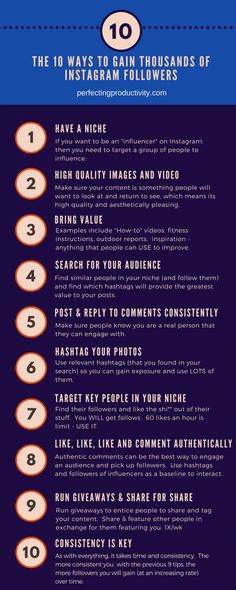 This can be more difficult than you think, and many influencers will reject your offer or simply ignore you.
That is why it is extremely important to contact several people at once. After calculating the ROI of the influencers on your list, select a few that you want to contact at the same time.
If more than one answers, compare their sentences. If no one answers, move on to the next group.
But we need to make sure we get answers. So once you have your list ready, it's time to work on the presentation...
Outreach is an art in its own right. Fortunately, most of the advice revolves around the question "What is my benefit?" (WIFM). WIIFM for your recipient. When you approach an influencer, you are offering money and free products. They usually like it. And if you have taken into account the fourth criterion about the correct prospect (the addressee takes money for his influence), then it will be quite simple to agree.
With that out of the way, check out time-honored, world-famous, and timeless cold outreach tips from Ahrefs CMO Tim Soulo.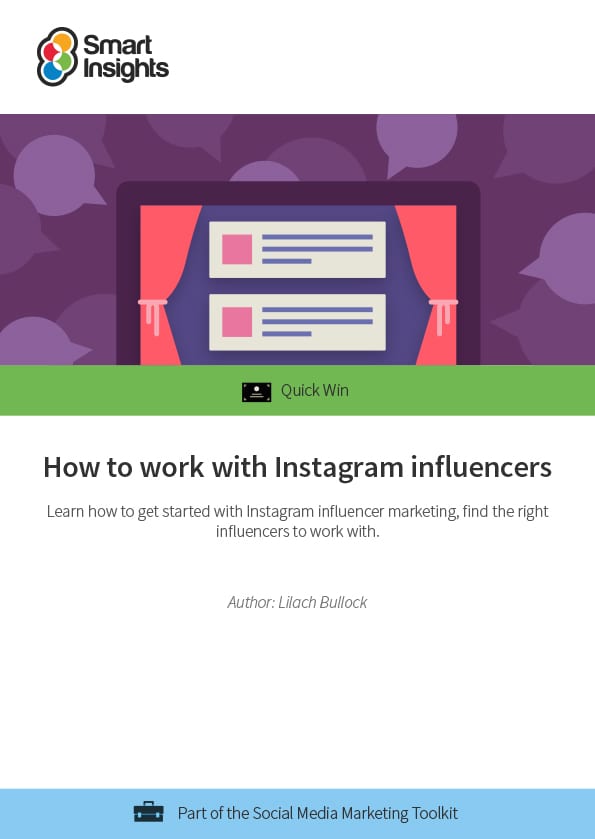 We also recommend that you check out equally useful tips, especially for pitching influencers, from one of the best Ahrefs authors, Si Kuan Ong.
Like Tim and Si Kuan, instead of giving you a template, I advise you to be sincere. Get to know your target influencer, connect with them, and try to get them to like them enough to want to work with you.
Speaking of people who like you, sometimes the best strategy is to find people who already know your brand and give them a little push.
You can do this with Ahrefs Alerts.
Open Ahrefs Alerts
Open the Mentions tab
Click +Create Alert )
Click Add
Set up a new alert for your company name. Every day, week, or month, whichever you choose, you will receive an email with all the links to articles that mentioned your online company name.
Articles are sorted by the number of reposts in social networks and domain rating. Explore some of the top results to see where you've been mentioned.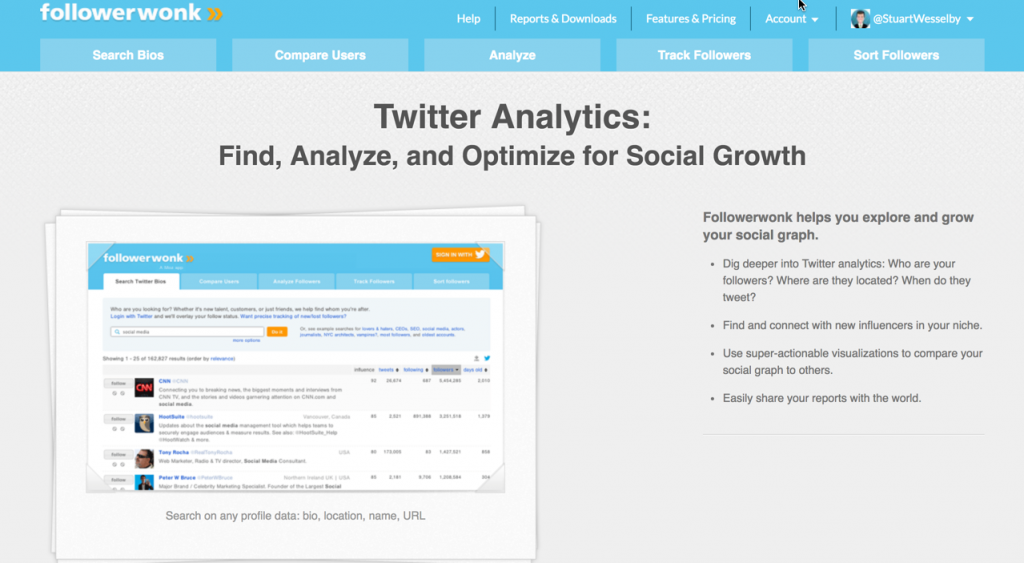 If the mention is positive, add them to your list. If the context of the mention is negative, talk to the author about their experience. You'll get valuable feedback and a chance to make things right.
Conclusion
In general, finding influencers is easy if you have the right tools, knowledge, and a little time.
We have just given you the tools and knowledge, but if you are pressed for time, there are people who will do it all for you.
They are called agencies . And they work wonders.
Here is a list of 100 agencies that will find influencers for your product, connect you with them, and manage the entire process.
Just remember to add agency costs to your ROI calculation.
And if you have any questions or confuse me with an influencer, tweet me.
Translated by Olesya Korobka, owner Fajela.com
how to quickly find an influencer in your city
Who is an influencer in social networks? First of all, this is an opinion leader who has an audience that listens to his recommendations.
Advertising among bloggers-influencers as a promotion tool is becoming increasingly popular. Moreover, it is worth noting that the most effective is cooperation not with millionaire profiles, but with small thematic pages (from 1000 subscribers) with an active and maximally involved audience.
What is "your" blogger like?
Before delving into the search for a suitable influencer for advertising, it is important to correctly determine which niche the service belongs to in order to understand which target audience (TA) will be interested in your offer.
For example, you are a business owner who opened a children's clothing store in your city. It is doubtful that advertising with a travel or lifestyle blogger will bring you active subscribers and potential buyers.
The most suitable profile option for cooperation is a young mother's blog. Its audience and reach may be small, but at the same time, the engagement of subscribers for such a profile of a narrow focus will be higher than for an influencer with a half-million audience.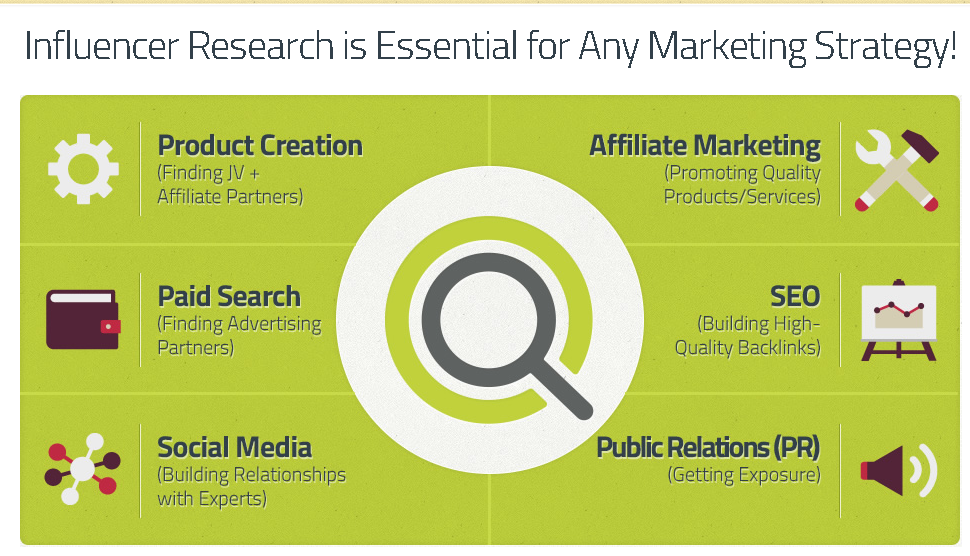 The community is now in Telegram
Subscribe and stay up to date with the latest IT news
Subscribe
Search for influencers in your city
You can find a blogger in your city in several ways:
9035

by geolocation on Instagram;
for subscribers from your city;
through competitor profiles;
among its clients;
via search on the trendHERO website.
Let's see how to do it.
Search for influencers by geolocation on Instagram
This search can be done in two ways:
Find posts geotagged in your city or region and thus manually identify relevant influencer bloggers.

Search by geolocation for popular places in a certain city visited by your target audience, and view posts with these marks. The list may contain a post of a blogger that suits you for advertising.
Considering the example of a children's clothing store, searching for influencers on Instagram by geolocation will most likely be effective for children's entertainment centers, cafes, shops, etc.
Search for bloggers from your followers
You can manually find an account suitable for advertising by scrolling through the pages subscribed to by an audience from your city. This method takes time, but there will surely be one or more accounts that deserve attention.
Search through competitors' accounts
This method is one of the most primitive. All you need to do is go to the page of a competitor from your city, find a post of a local blogger in the feed and contact him for a service.
Advertise with your customers
The audience is very enthusiastic about recommendations from people they know and trust. Take a closer look at customers who have already bought a product or service from you. Perhaps among them there is a user with active and engaged subscribers.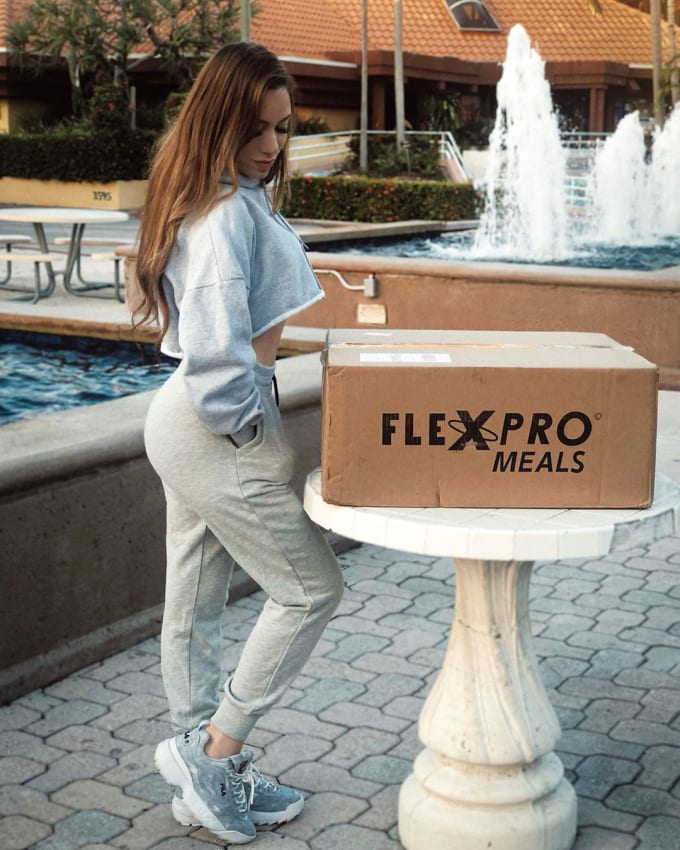 He can also become the blogger you are looking for.
Search with trendHERO
trendHERO is a service with an impressive database of influencer accounts (more than 80 million). The site is available to search for bloggers by keywords, city, country.
In addition to searching for profiles suitable for advertising, using the service, you can quickly check your account for cheating. This makes it easier to work with influencers, saving you from unpleasant surprises.
What to look for before starting cooperation with a blogger?
In order for cooperation with an influencer to be successful and bring the expected result, it is important to pay attention to some important parameters of the account where your ad will be placed:
Quality and useful content. To get the desired effect from blogger advertising, it is important that visitors read his posts to the end. Some influencers emphasize the original profile photos, neglecting the texts. But the era of photos without captions has passed, and it is important for page visitors to fill the blog with useful content. Photos without text accompaniment "fly" only in the accounts of photographers or designers.

Profile maintenance. Bloggers who care about reach post new posts regularly: once every two days, or better, daily. If the profile content is not updated regularly, it is unlikely that you have a quality blog whose recommendations are trusted.

Subscriptions. You should be alerted by the situation when the number of blogger subscriptions significantly exceeds the number of subscribers. It is highly likely that the influencer resorts to mass following.

Likes. Indicator of normal audience activity - when the number of "hearts" is 2-3% of the total number of subscribers.

Advertising in the profile. A blog that is literally stuffed with advertising posts is not trusted. Its content is simply scrolled through without delving into the essence. If there are too many ads for various goods or services in the profile, this indicates that there will be no sense in such cooperation for your business.
The number of video views on the influencer's page will also be indicative. After all, if it's easy to wind up likes using mass liking or other programs, then it's much more difficult to do it with video views.
The ratio of the blogger's audience and the number of views of his videos will tell about the involvement and activity of subscribers.
Checking the blog for cheating
Before you start working with bloggers and influencers, you need to exclude the cheating of account indicators. Three metrics will help with this:
How engaged is the audience. What percentage of the audience likes, comments on blogger posts, shares them and saves them directly depends on the reach of your advertising.