How to add covers for instagram highlights
How to Create & Add Them (Without Instagram Story)
If you ask us, highlight covers are more than just a highlights reel — they're seriously underrated part of your Instagram feed. Not only do they elevate the aesthetic of your account, but they're a great way to instantly show new followers what your account is all about.
This includes showing your solidarity of the causes and initiatives you care about. So, if you're wanting to show your support of the BLM movement and pin helpful resources to your feed for your followers to read, creating highlight covers is a great way to do this.
So, how do you go about creating and pinning beautiful Instagram highlight covers for your feed? Here, we've got you covered with our step by step guide.
How to Create Highlight Covers Easily
Log into Canva
Canva makes the search for free icons easy.
Go to "Create design" and scroll down to "Social media & Email headers" Tap Etsy shop Icon.
This graphic is super simple to use – the icon fits well without having to crop the image when you
upload it to the Instagram story.
Tap Elements
Tap "Elements" and then "Icons". Suddenly, you're in the paradise of icons. YAY! You can choose between SO many icons and easily insert them into your design.
I chose a pretty simple Instagram Icon for our "Instagram hacks" story highlight. Just drag the icon on to your design and place it in the middle.
When you are happy with the highlight cover design, simply save and download!
Upload the Icon to your Instagram story
PSST (this hack is Slightly mind-blowing) when you press "post" – send it to your "close friends" rather than "story". This is amazing since EVERYONE that follows you won't be spammed with your highlight stories. You do not have to share the highlight covers on your public Instagram story.
Social Media Dimensions Cheat Sheet
Grab a printable guide for ultimate sizes for images on Facebook, Instagram, TikTok and LinkedIn!
First NameEmail
Psst… Do you want to edit your "close friend- list" go to your profile and tap the three dots.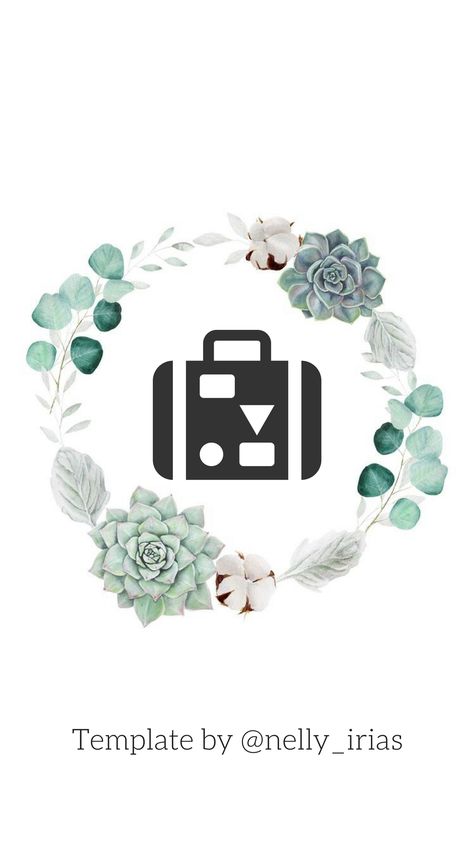 Scroll down to "close friends" and thereafter select who you want to in the list.
Update your highlights cover
Press the little circle which says "highlight" Thereafter choose which highlight you want to add the cover to, you can choose any existing one or create a new highlight.
You'll see a little notification which says "added to the XX"  YAY, super simple!
Edit the highlight cover
Go into your profile and tap + hold on the highlight you want to change. Tap "edit highlight" and thereafter "edit cover". Easy peasy, select your cover and TADA – your iCON Is all done, created from scratch!
Do You Want Your Instagram to Stand Out Even More?
Your Instagram highlights aren't the only thing that shapes the first impression of your feed. Everything from the photos you share on your feed to the captions that accompany them showcase who you are and what you stand for.
Download Plann and start mapping out your beautiful, intentional and strategic content today.
Author: Christy
Christy Laurence is the multi-award-winning Founder of Plann, an app she created after watching hugely talented people around the world give up on making an income from their passion due to lack of marketing help.
After winning 'Australasian Startup Founder of The Year' for her achievements helping businesses grow using Instagram, she now splits her time between Silicon Valley and Sydney to grow her own software business, and help others grow their businesses too.
She has a strong pun game and loves a good chat, connect with her directly at @christyladylaurence
Share this
How to Create Beautiful Instagram Highlight Covers (40 Free Icons)
Instagram Highlight covers make a great first impression.
Located right below the bio section of your Instagram profile, they provide a polished look for your Instagram Highlights and draw attention to your best Instagram Story content.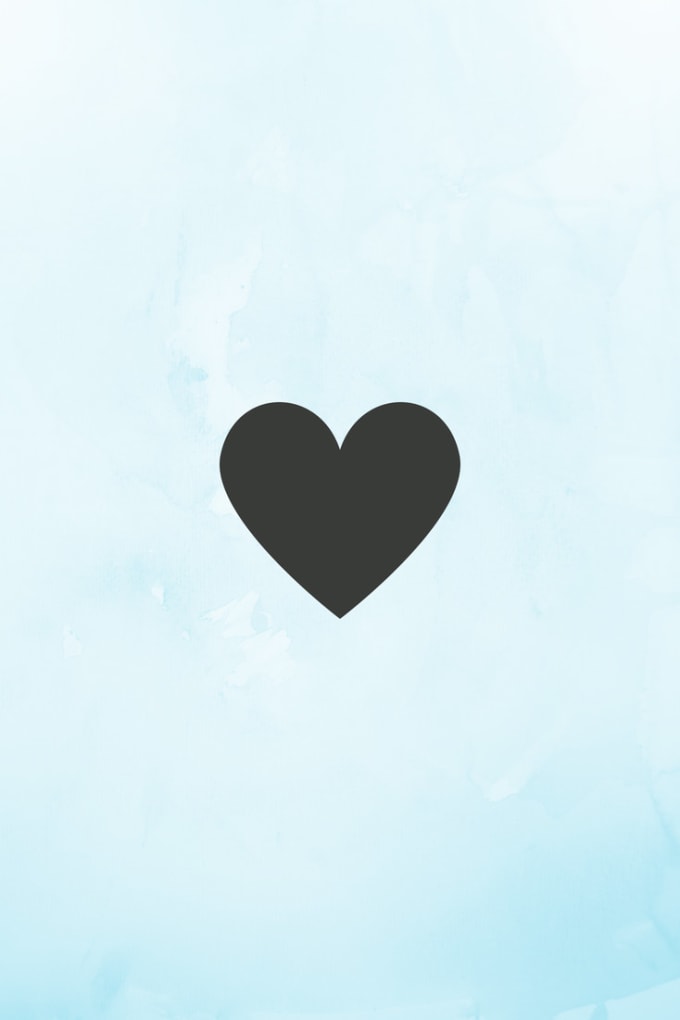 And you don't have to be a hip influencer to use them. Orgs of all stripes from government institutions to Fortune 500 companies use them to great effect.
Covers are an easy win for any brand that banks on aesthetics. (And on Instagram, that's everyone.)
The good news is that even if you don't have access to a graphic design team, they're easy to make.
We'll walk you through all the steps to create your own Instagram highlight covers. As a bonus, we have a free pack of icons to help you get started.
How to create an Instagram highlight
How to create a new Instagram highlight from your profile
How to create your own Instagram Highlight covers
5 tips for using Instagram highlight covers and icons
Download your free pack of 40 customizable Instagram Stories Highlights Icons now. Optimize your profile and set your brand apart from the competition.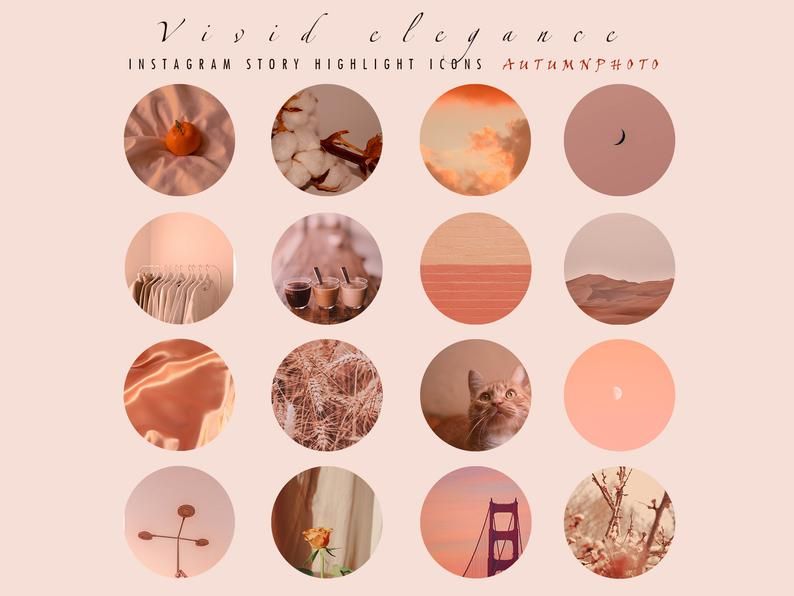 Create highlights to keep your best Story content at the top of your Instagram profile permanently.
1. In your Story, tap Highlight in the bottom right corner.
2. Choose the Highlight you want to add your Story to.
3. Or, tap New to create a new Highlight, and type out a name for it. Then click Add.
And that's it! You just created an Instagram highlight.
Have an idea for a new highlight? Or maybe you want to add a few different Stories at once?
Follow these steps to create a new Highlight from your Instagram profile:
1. Go to your profile and tap the +New button (the big plus sign).
2. Pick the Stories you want to add to your new Highlight. Pro tip: Instagram gives you an archive of your stories going back years. So don't be afraid to do a little digging for those Story gems.
3. Tap Next and name your new Highlight.
4. Choose your Highlight cover, and tap Done.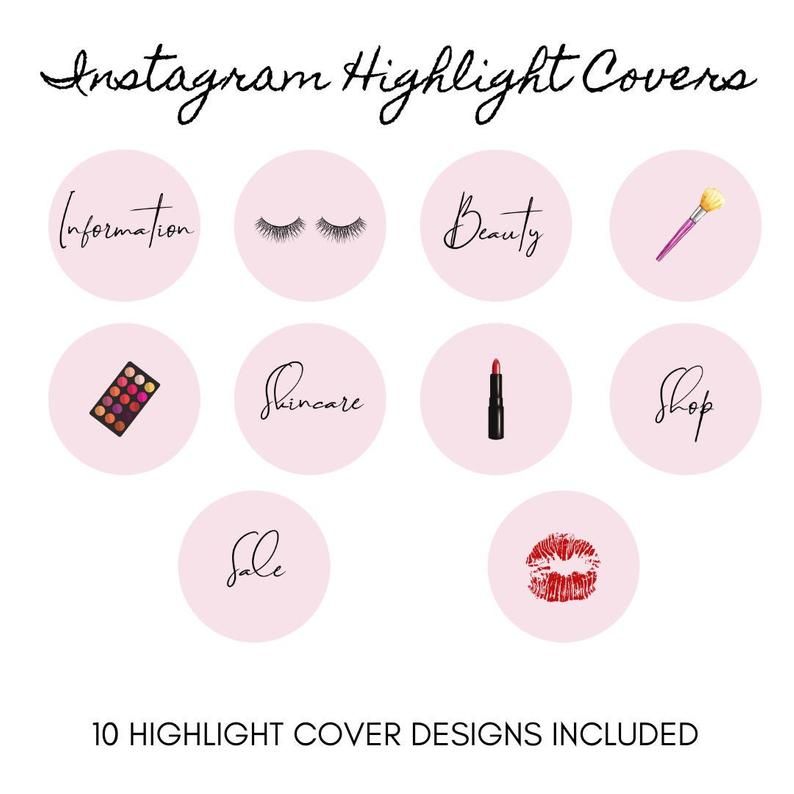 Don't have a highlight cover yet? Read on.
Instagram will allow you to use any image you like for your highlight covers.
BUT your brand deserves better than just "any image."
This space is prime real estate for converting lurkers to followers. You want to leave an impression.
If you're crunched for time, Adobe Spark has pre-made covers that you can customize and use.
But if you want more control over your Instagram brand, these steps will show you how to easily build a great Instagram highlight cover from scratch (or almost-scratch).
Step 1: Log in to Visme
Log into your account on Visme or create a free account on visme.co.
Step 2: Create a new image that is sized for Stories.
From the main Visme dashboard, click Custom Size in the top right corner, then type in the Instagram Story image dimensions (1080 x 1920 pixels). Click Create! 
Step 3: Get our free icon set
Download your free pack of 40 customizable Instagram Stories Highlights Icons now.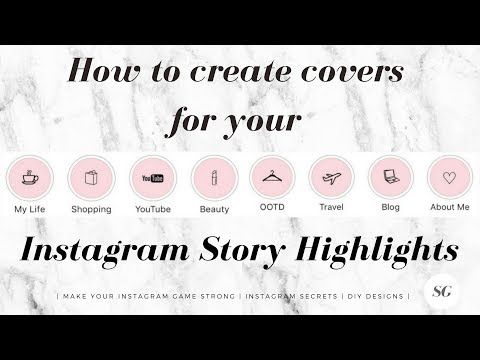 Optimize your profile and set your brand apart from the competition.
Once you're done downloading, unzip the file and choose your favorites. (You can use them with or without our professionally designed backgrounds.)
Step 4: Upload your icons to Visme
Go to My files in the left-hand menu, click Upload, and select the icons you would like to add.
Once you upload the icon image, click on it. If you can't see your icon on your canvas after you've uploaded it, don't worry. It's most likely because the icon is white lines on a transparent background. We'll fix this in the next step.
Step 5: Create your background
Right-click anywhere on your image and click Background. A quick-access background bad will appear in the top left corner of your workspace. Here, you can select a background color, or add a brand color in the HEX code field.
When you change the background color (to anything other than white, your icon will appear).
Step 6: Download your highlight covers from Visme
Name your project. Then click Download in the top right corner. Choose your file type (PNG or JPG are both fine). Then click the Download button.
Download your free pack of 40 customizable Instagram Stories Highlights Icons now. Optimize your profile and set your brand apart from the competition.
Get the free icons right now!
Your cover will be downloaded to your hard drive.
Repeat this process with other cover designs.
Pro tip: Now is a great time to make sure your Instagram account has your Story archive enabled. This is important if you want to go back and see your old Stories without downloading them to your phone.
Step 7: Edit your existing highlights to add your new covers
You no longer have to add an image to your Story (where all your followers will have to swipe past it) in order to make it a highlight cover.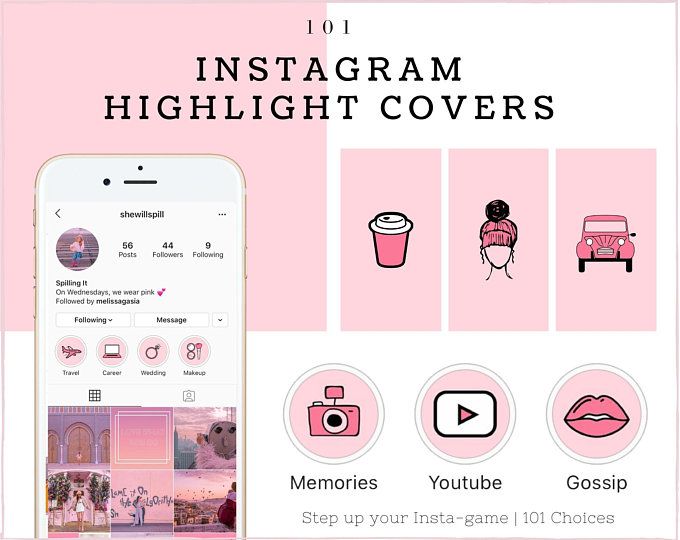 Instead, you can just edit the highlight directly:
Go to your Instagram profile.
Tap the highlight whose cover you'd like to change.
Tap More in the bottom right corner.
Tap Edit Highlight.
Tap Edit Cover.
Choose the image icon to access your phone's photo library.
Choose your beautiful cover.
Tap Done (actually, tap it three times.)
Do this for each of the stories you want to add covers to.
Voila! Your on-brand Instagram highlight covers are now gracing your profile and unifying your look. Magnifique.
5 tips for using Instagram highlight covers and icons
Now that you know how easy it is to make your own unique highlight covers, we've got some time-saving tips to make them as effective as possible.
Show off your brand's aesthetic
Your brand has its favourite colours, font, capitalization—and possibly even some favorite emojis. Your highlight covers are definitely the place to show these off.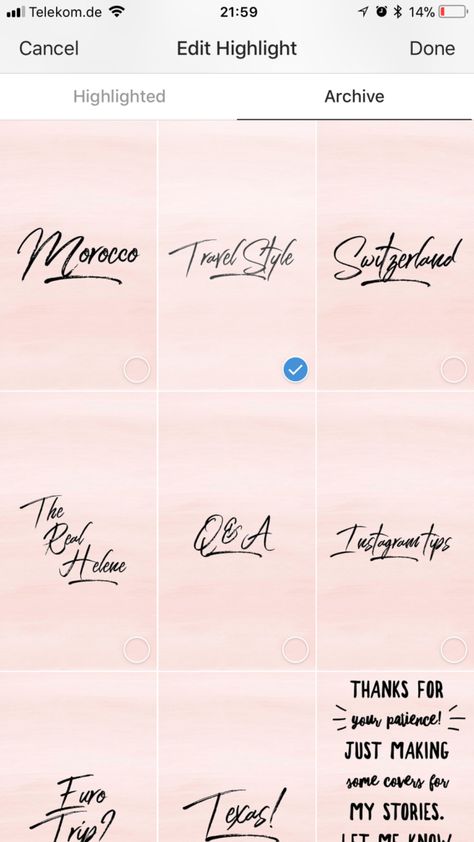 That said, keep in mind that less is more. Those little portholes are pretty small, after all. Clarity is key.
Don't be afraid to experiment
Your Instagram highlights don't have to do it all. They can do one thing very well.
For instance, Red Bull's highlights used to be fairly conventional (e.g., Events, Projects, Video, etc.) But now they give each of their athletes their own highlight. All we get is a face, a name, and an emoji. Intriguing.
Meanwhile, the New York Times takes Stories literally. They populate their highlights with exhaustive yet readable primers on complicated political subjects. They also create fun, snackable Stories about appealing subjects.
Either way, their cover style is perfectly consistent, which helps make the wide reach of their topics more manageable.
Be consistent in your organization
There are absolutely no rules when it comes to organizing your Instagram highlights. (Brb, my inner librarian needs to go rail antacids.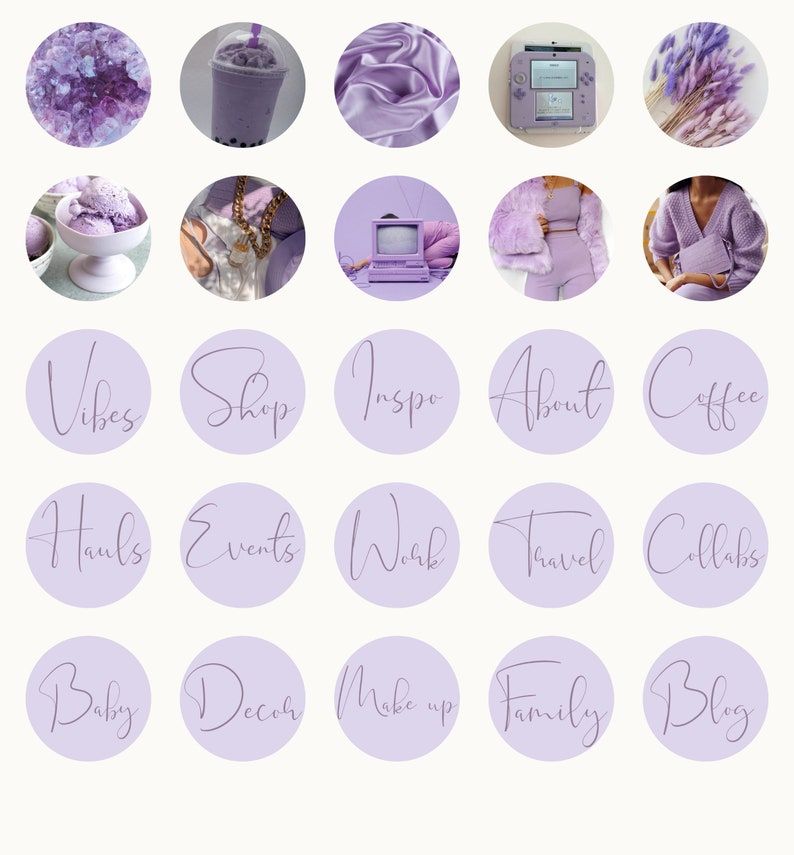 )
But, some brands organize their highlights like they would their website (e.g., About, Team, FAQ). Some brands organize by collection or product (e.g., Winter '20, New Arrivals, Makeup Line).
I'm here to tell you that however you choose to organize, remember to approach it from your audience's perspective.
In other words: if they know what they're going to see, they're more likely to tap.
Highlight the Stories that matters most
Ask yourself what's most important to your audience. What are they here to see? This season's collection? Today's schedule? Or something that is useful for the longer-term, like, for instance, how to pair your flagship earbuds?
The Met, for instance, prioritizes potential visitors. It keeps a helpful guide to this week's exhibitions at the top of its highlight reel.
Convert your audience to customers
With the right covers, you can introduce new eyes to your best shoppable Stories and swipe-up content (if you have an Instagram for business profile with more than 10,000 followers).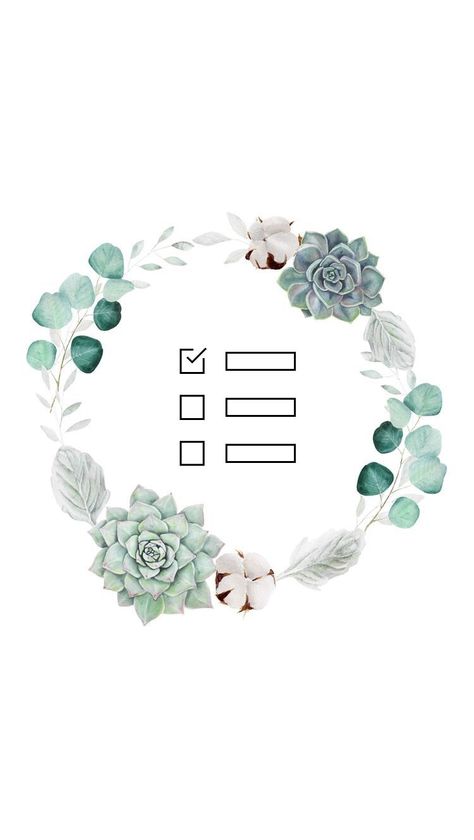 Try using our shopping bag icon, for instance.
For more tips on selling products using your Instagram Stories, check out our complete guide to Instagram shopping.
Save time managing your Instagram presence using Hootsuite. From a single dashboard you can schedule and publish posts directly to Instagram, engage the audience, measure performance, and run all your other social media profiles. Try it free today.
Get Started
Easily create, analyze, and schedule Instagram posts, Stories, and Reels with Hootsuite. Save time and get results.
Free 30-Day Trial
How to add Instagram highlights without adding to a story
Instagram Stories have been rocking the virtual world since the day it was launched. With a limited set of features in the beginning, now you enjoy a lot of them. One of them is the highlight of the story.
The fundamental nature of stories is short-lived, as they last only twenty-four hours.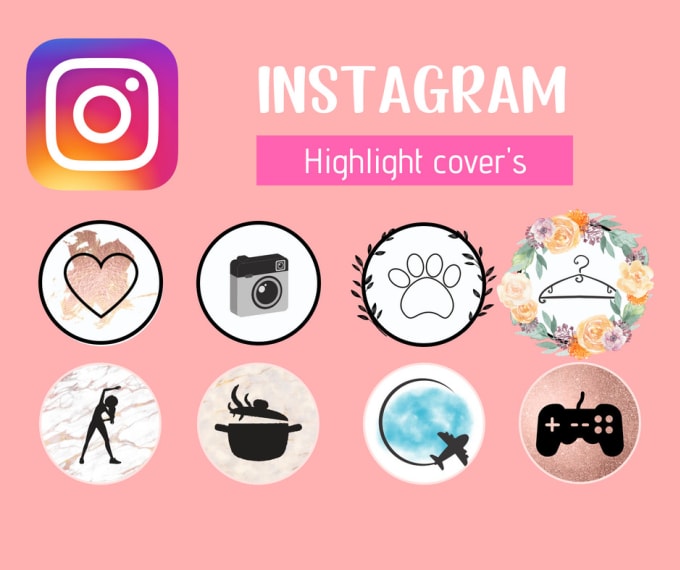 But thanks to the Story Highlight feature, it keeps your stories alive forever. And it is also a great marketing tool for brands and individuals.
However, to add a story to a highlight, the story needs to be alive for twenty-four hours. In other words, if you want to add an image to Highlight, it will be visible to everyone first.
Sometimes we want to add Instagram Highlights without pushing it as our Story or without anyone seeing it. Unfortunately there is no way to do this directly. However, you can achieve this through a workaround.
Here you will find a way to do this, as well as a way to change highlight covers without publishing them to Story.
Let's jump right now.
Also on
8 things to know about Instagram Nametag
Add Instagram highlights without adding to your story
Since there is no direct path, you need to follow the instructions carefully.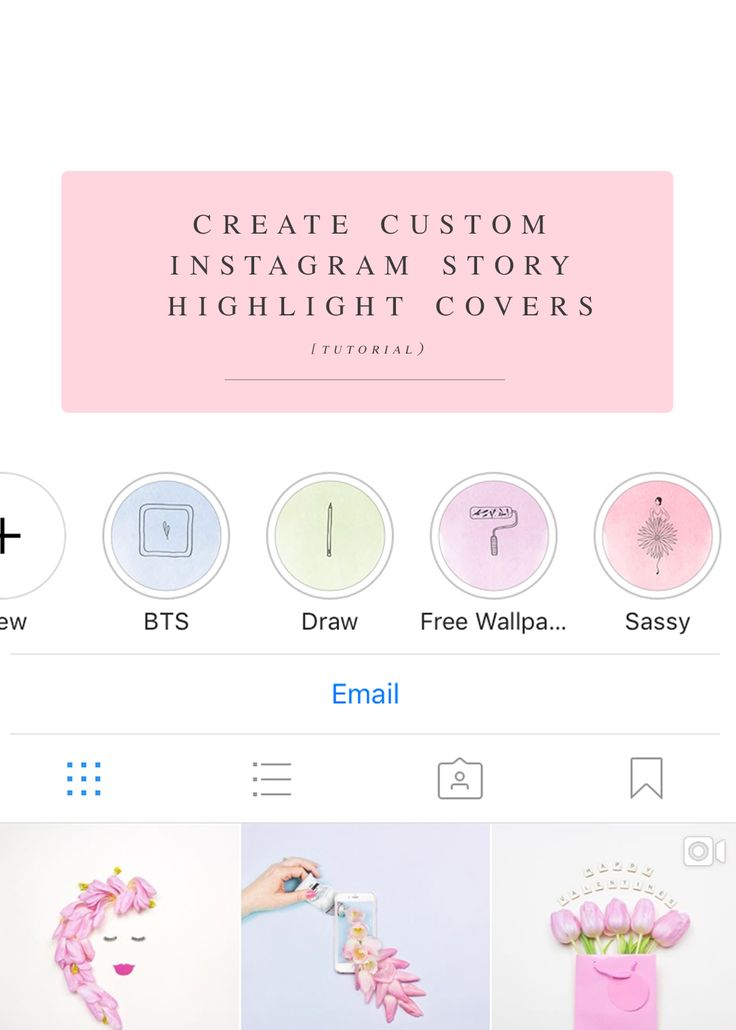 1. Make profile private
If you have a public profile, switch it to a private profile for twenty-four hours. But if you already have a personal profile, skip to the next section.
To make your profile private, on your Instagram profile screen, tap the three-block menu, then select Settings on Android and iPhone. Then turn on the Personal Account.
2. Change history settings
If you have a private profile, you need to change Story's privacy settings and manually hide it from all your followers. You can keep it visible to some close friends.
Here's how to hide stories.
Step 1: Go to Instagram settings and click on story controls.
Step 2 : Click on the option below Hide history from. You need to select all subscribers manually by clicking on the little bubble on the right side - yes, it's a tedious option.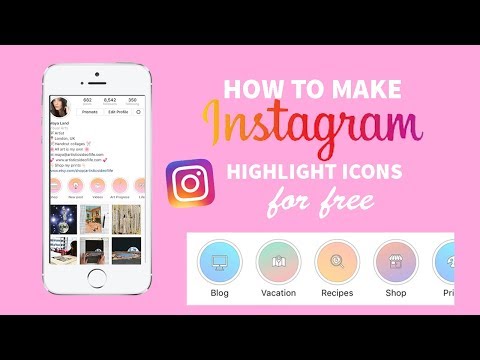 Once selected, click the Check icon in the top right corner.
3. Download stories
Now you need to download stories as usual. Since you have hidden it from all your followers, no one will be able to see it.
4. Add to highlights
Add stories to highlights after publication. To do this, open History and tap the Highlight icon at the bottom. Select a selection or create a new one.
Note: do not delete the history yet. Stories must stay alive for 24 hours to appear in Highlights. Deleting them before the time period has elapsed will also remove them from highlights.
5. Show all
After twenty-four hours, when the story is automatically delivered to the archive, show everyone. You need to go to Instagram settings > Story controls > Hide story from. Deselect all.
Here's how you can add stories to highlights without anyone seeing them.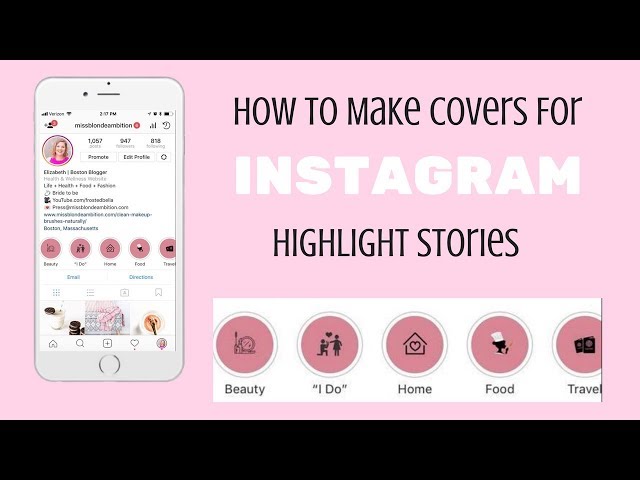 As mentioned earlier, the time period for this trick is twenty-four hours.
Add Instagram Highlights Cover without adding to story
We have good news. First, you can change the cover of your highlights, and second, you don't have to add them to your stories. Of course, you can also choose from existing stories, but this is not necessary, since you can add pictures directly from your phone's gallery.
Here's how to do it.
Step 1 : Go to your Instagram profile screen.
Step 2 . Hold the selection whose cover image you want to change. Choose Edit Selection from the pop-up menu.
Step 3 : On the editing screen, touch the Change cover option.
Step 4 . To use an existing selection as your cover photo, navigate to this image or video. However, if you want to download from the gallery, click on the small gallery icon to the left of the image thumbnails.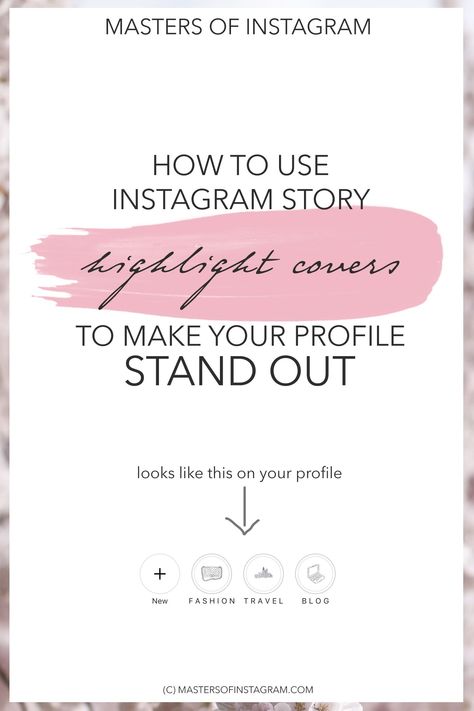 Step 5: Select your image and click Next. Adjust the image around. Then click Done.
Step 6: You will be taken to the editing screen. Click Done.
That's all you need to do to change your cover. Easy, right?
Bonus Tip: Creating Custom Covers
You can create cool covers for your highlights using Canva. It is a graphic design tool (website and app) used to create creative graphics.
Step 1: Sign up on the Canva website or mobile apps. If you already have a Canva account, sign in.
Step 2 : After logging in, scroll down on the main screen and click on any image in the Logo section.
Step 3: Hold the items you want to change. You can remove all existing items and add new ones.
Step 4: Once you're done, save them to your device.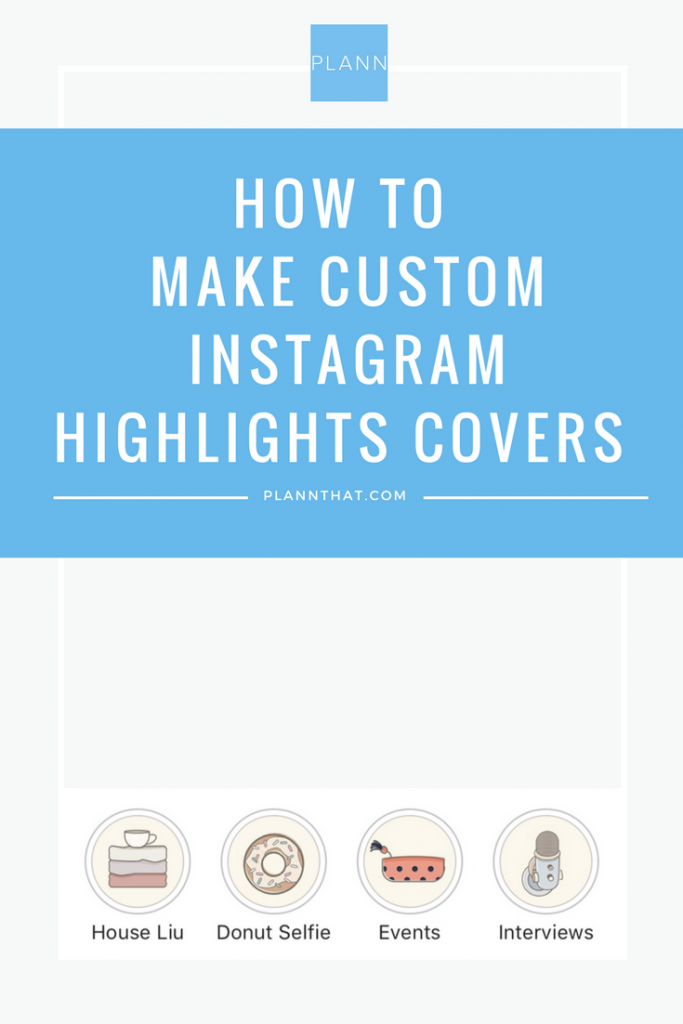 Then use the steps from the previous section to add custom skins.
Also on
How to add multiple photos and videos to an Instagram story
Get ready
Many Instagram users needed a way to add highlights without posting to a story. Now you know about the workaround. Until Instagram introduces its own method for doing this, you can try our tips and let us know if they worked for you.
How to create your own Instagram Moments
Instagram has become one of the leading platforms for marketing, business and brand awareness. For this reason, every serious business, influencer, and celebrity has their Instagram highlights. All your best Instagram stories combined into your best Instagram moments.
If you want to know how to create your own Instagram Moments, you've come to the right place. Keep reading to learn all about the best ways to make your own Instagram covers.
Instagram highlights 101
Instagram highlights are easy to make.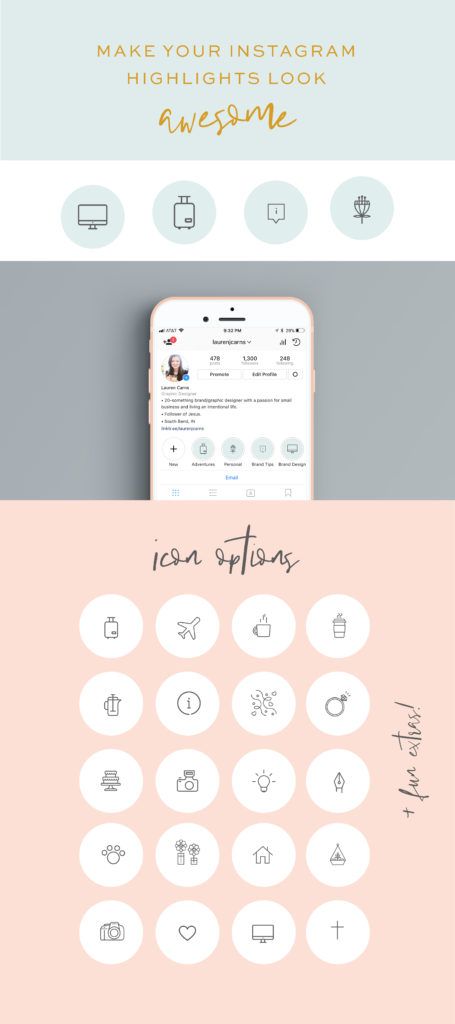 All you need is the Instagram app for Android or iOS. Follow the links even if you already have the app, because you should get the latest app updates.
Windows programs, mobile applications, games - EVERYTHING is FREE, in our closed telegram channel - Subscribe :)
The next thing you need is Instagram stories. If you've just created an Instagram story, here's how to add your highlights to it:
Step 1 Log in to Instagram and click on your story.

Step 2 Select Select in the lower right corner of the screen.

Step 3 Select the Highlight group you want to add this story to.

Step 4 Alternatively, you can select New to create a new Highlight group. Name it and click "Add" to add your story to the last "Highlights" group.

Note that this has nothing to do with IG groups. In this context, a group refers to a selection of highlights (you can create many of these on your profile).
An alternative method for making Instagram Highlights
Here is an alternative method you can use to make Instagram Highlights.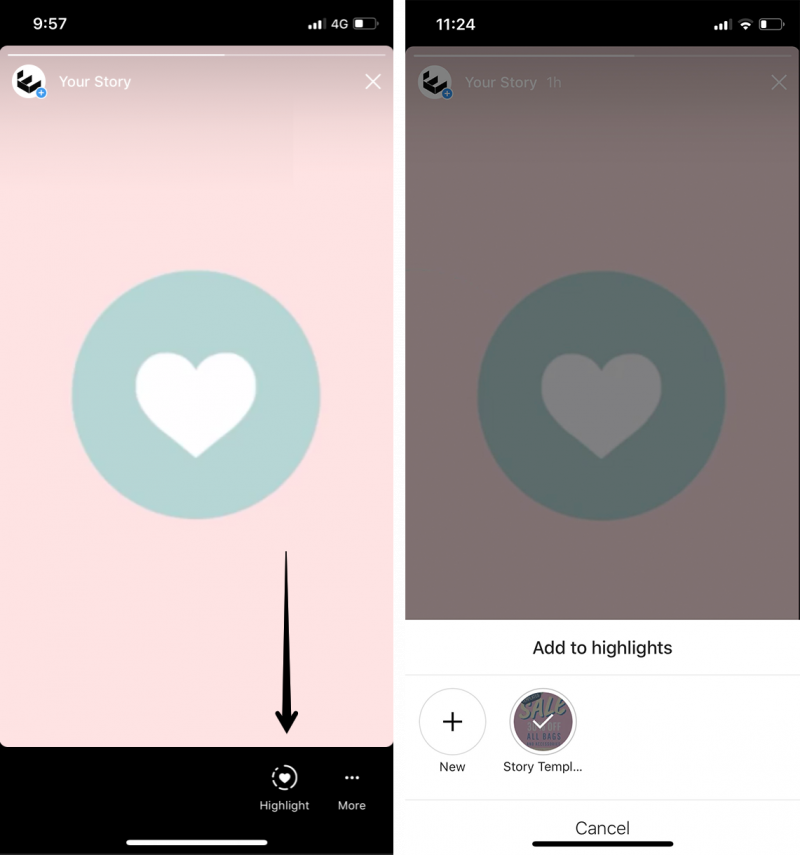 This is probably more efficient because it allows you to add multiple stories to the selection at the same time. Follow these steps:
Step 1 Launch the Instagram app on your device.

Step 2 Click on your profile (the icon in the lower right corner of the screen).

Step 3 Select the Create option (plus sign).

Step 4 Select the stories you want to appear in the selection (New Selection window).

Step 5 Click the Next button in the upper right corner of the screen.

Step 6 Rename the selection as you wish, select a selection skin, and click Done to confirm.

How to Create an Instagram Highlight Cover
If you don't have an Instagram Highlight Cover, you should get one. You can use a simple image as your cover image, but that won't help if you want to use Instagram professionally. If you use Instagram for any kind of advertising, be sure to use the cover for that purpose.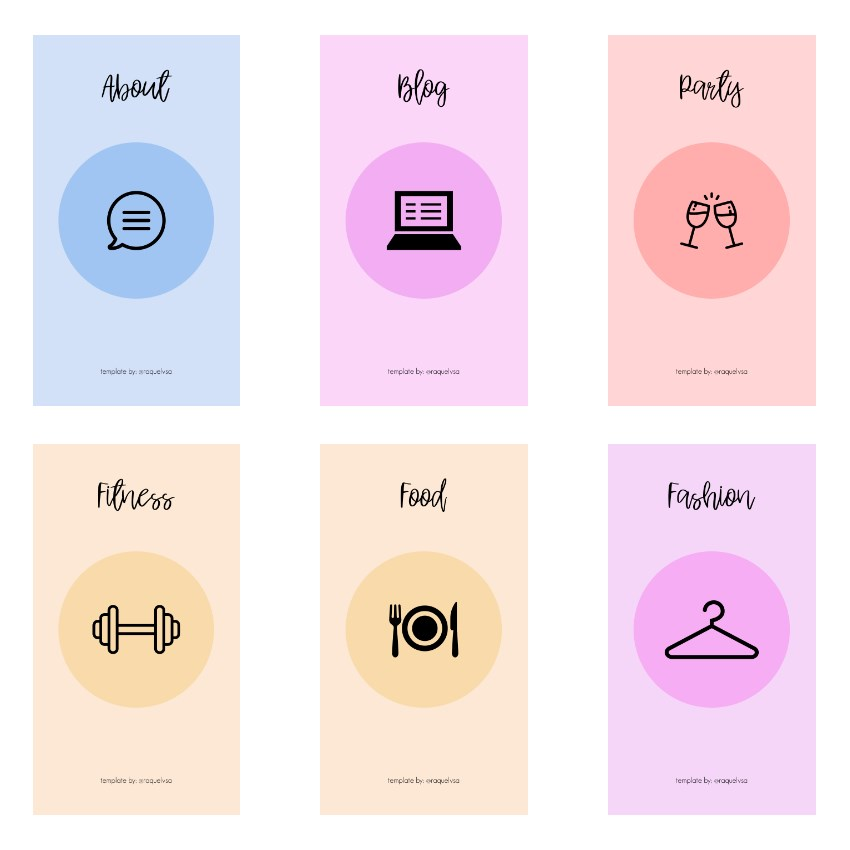 You don't have to be a digital designer, you can use many free apps that even have free templates. Of course, knowing Photoshop won't hurt you.
If you have a PS on your computer and know how to use it, you can easily create your own Instagram cover. Search the web for a free package for the best Instagram stories and download the icon you want in Photoshop. Place the icon in the middle of the canvas and right click on the layer to rasterize it.
You can then change colors, layout, play with brushes, and image composition. it's entirely up to you and your Photoshop skills.
Use third-party applications
If you're not a Photoshop wizard, don't worry. Some great third-party apps and sites can help you create your Instagram highlights cover. Let's take a look at the instructions for some of the best apps you can use.
Nad
Nad is one of the most popular free tools that you can use to promote your Instagram profile. This app is available for free on iOS and Android devices.
Download it from the link above and start using it for your Instagram highlight covers:
Step 1 Find the icon pack online and download it to your phone or tablet.

Step 2 Run on your device.

Step 3 Click on the image if you want to import a cover, or choose from a wide range of covers (see the Layout Collections section).

Step 4 When choosing a case, you need to adjust its size. Select the "Layers" menu and select the background layer. Finally, click on the Instagram Story cover dimensions.

Step 5 Feel free to experiment with cover colors. Select Background and use the roller to change the color. If you have a brand, adjust the brightness to resemble it.

Step 6 You can then go back to the Layers menu and delete everything you don't need (any extra words, etc.).

Step 7 When your background is ready, click on the image and select an icon from the device gallery.

Step 8 Center the icon (feel free to resize it by pinching it with two fingers). You can add your icon to your favorites to make it easier to find it next time.

Step 9 Alternatively, you can use text instead of icons. Choose "Text" instead of "Image" and choose a font.

Step 10 When you're done, confirm with a yellow checkmark: click "Export" and then "Save". Your new Instagram Highlights cover will be saved to your device's gallery.

Canva
Canva is a great alternative to Over. It is a free tool with the same function as Over. Follow these steps to create Instagram Highlight Covers with Canva:
Step 1Visit canva.com and register an account (free).

Step 2 Click Create Design and select custom sizes.

Step 3 Set the dimensions to 1080 (width) by 1920 (height) to fit the Instagram highlights.

Step 4 Upload your icon from your computer. You can easily find a lot of images online if you don't have one prepared.

Step 5 Select Upload image or video. Select an icon image.

Step 6 Choose a background (there is a wide selection of Canva images you can use or use natural colors).

Step 7 Click Add New Page to copy the cover. You can upload new icons and create multiple covers.

Step 8 When you're done, click Publish and then Upload. Select the file type and confirm by clicking Upload.

These files will be archived. Be sure to unzip them and send them to your mobile gallery so you can use them as Instagram covers. On Instagram, visit the profile page and click on the highlights you want to edit. Select "More", then click "Change Highlight" and finally select "Change Cover". Select an image created in Canva from your gallery and upload it. Click Done to confirm.
Enjoy your Instagram updates
Now you can create your own Instagram moments and covers. If you use IG professionally, this is especially important. Be sure to choose your brand colors and maybe include your brand name on the cover.