How to get back lost instagram account
IG account recovery. When forgot the phone number, email, or username
It happens you need IG account recovery, because you can't log in. You may have forgotten the password, been hacked, changed the phone number, or your account was disabled for violating the community guidelines, or you deleted it yourself. So now you want to get the account back. In the article, we will look at each case and tell how to recover your Instagram account.
If you lost your password, you can get your IG account back in 90% cases. There are several ways. First of all, tap "Get help logging in", or "Forgot password" if you use the desktop version.
Log in using your Facebook account. You should use your FB account data. From the logging in page tap Log in with Facebook. You'll be sent to the authorization page. Tap Continue as Username to get into the account. 
It works only if your Instagram and Facebook accounts are connected. And only if you remember your FB data or you are logged in on the platform.
Otherwise, when you forget your FB login and password, you need another method. 
You can use either the account's login, email, or your phone number connected to the account. Don't try to use those that are not connected with your account, it won't work. Type it and then tap Next to get the code, or "Send Login Link" if using a computer.
When you retrieve your account from a phone, you are sent a code. You choose whether to get it by mail or in SMS. Using a computer to get the IG account back, you are sent a link to email, or a code in SMS. After resetting the old password by the link or code, you should think up a new one. 
The letter or SMS usually come through immediately. Rarely are they delayed. If you typed the correct email, but there is no letter, check the spam folder. If there is no letter in any folder, wait for some time, repeat in half an hour.
Here is how the letter with the link or code looks like. 
You might have several of your accounts with the same email address or mobile number.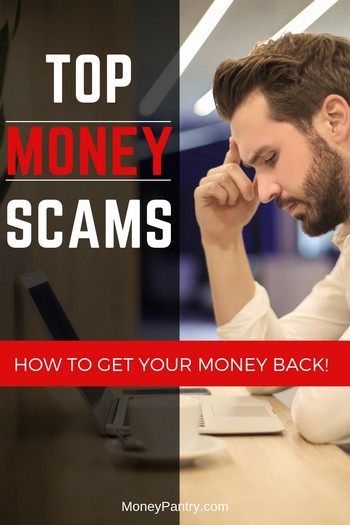 Then, in the Instagram app, you'll be offered to choose what account to log into. In a browser, you get into the first created with them account.
In the Instagram app, you get right into the account. You can change the password in the settings, if you want. In a browser, you must create a new password to continue. 
If the page is hacked, the bad people probably have already changed the main account data — the number and email. Then, you receive a letter about that. IG account recovery described above won't work, approach the support team. 
If there is no such letter, the connected email address probably hasn't been changed yet, which means you may try to get your Instagram account back by requesting the letter or SMS using the method above. 
Contact the support and describe your problem. We wrote how to contact Instagram customer service here. In the section Can't Log in, choose I think my Instagram account has been hacked, there you can find detailed directions.
The support team will ask you to send a video to make sure it's you. You may also be asked about the mail or phone you used when signed up. 
If you have a commercial account, the confirmation will need more serious proof, like your company chapter. If you have a commercial account, but it is not switched to a Professional, retrieve it as a Personal.
If your account was not only hacked, but also deactivated, use this form for IG account recovery. 
The support may reply in a few days, or may be months, and also may not reply at all. It depends on the load the staff has and on your account. For example, whether the community guidelines violations have ever been noticed in it. You can repeat the requests after some days. They are processed by real people. So some workers may respond quicker.
Assume, you can't get into your email, or you forget what email address you used for signing up on Instagram. For example, you bought a new mobile or laptop and didn't save the data.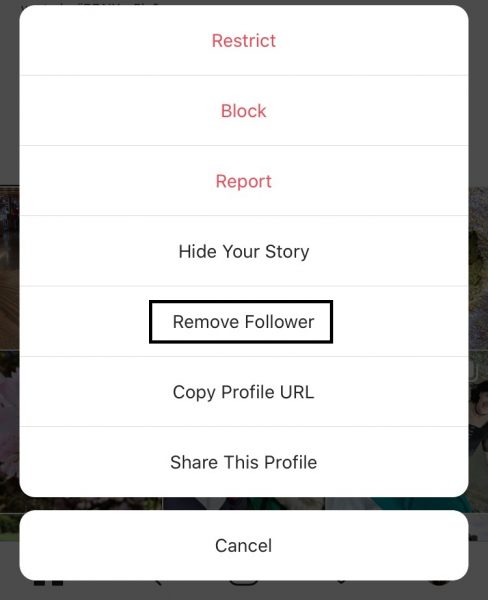 And you changed the mobile number, but the page is connected with the old one, and you don't have access to it. What should you do?
Recover the account using the phone number. You get the link to get back into your IG account, if you use a browser. You get a login code to get back, if you use the app.
Make sure the email linked to your account is right. Add only the address of the email you have access to. This will help to recover your Instagram account in the future and prevent being hacked. Read how you can change it, you can do it either from your mobile phone or from a computer.
Recover your account by email. If you know what email your account is connected with, but can't get into it, try to recover the access to your mail. It's nor difficult. On most mail platforms, you usually need to use a backup email address or mobile number. 
When you get into the email, use it to recover your account. 
Recover Insta account using your username. Tap "Get help logging in" or "Forgot password?" button on the sign-in page and insert your username.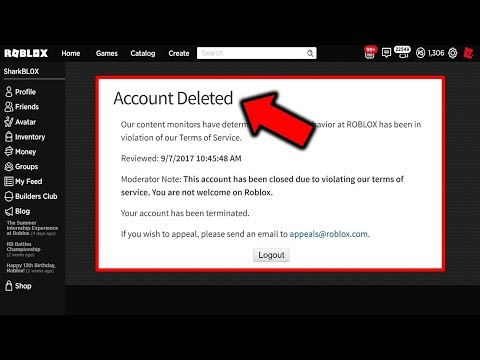 The letter with the link or code will be sent to your email. Instagram will partly show the address, so you can remember it.
If you use Gmail, the letters may get into the Promotions or Social folders, not the Inbox. 
Look for the username in other social media. You might use the same on Instagram. Ask your friends, after all.
If you can't find it, reach the customer service, say your page has been hacked. Use the directions above. 
You can also get a new account, sometimes it's easier than to struggle to deal with the Help Center. 
How to recover after being banned? It depends on the type of ban — temporarily blocked or disabled Instagram account. The social media usually notifies about banning an account.
Temporary ban is for small violations. The limits are not strict, for example, a user may be prohibited to subscribe to other profiles. Such restrictions usually last from several hours to several days. There is nothing you should do, just wait.
If your case is disabled Instagram account, you barely can help it.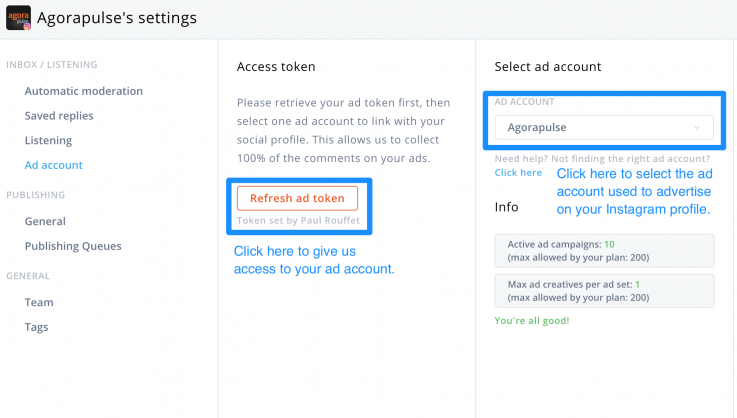 You can try using the appeal form, if you are sure it's a mistake. But it's easier to make a new account. 
Sometimes people delete their Instagram accounts on emotions and then think how to get them back. If a profile was deleted completely, there is no way back. Praying the customer service team won't help, because you voluntarily get rid of your page. 
That's why when you think about deleting your Instagram account you better Temporarily disable it in the Edit Profile settings from a browser. We wrote the instructions here. 
All you need to get your disabled Instagram account is to log in. It will be automatically retrieved.
Ok, now you know how to get your Instagram account back, but the process may take a while. And in the matter of sales, shutting down even for a day may cause a big money loss. That's why you need to tell users about the recovery.
Explain the situation in your other social profiles. Most of the users do not stick to just one platform.
If they can't reach thought to you on Instagram, they will try to do this on Facebook or other social networks.
Make sure they will find the information that you are recovering your Instagram account and can't post or answer there right now.
Link in bio pages are a great help during the time of Instagram account recovery. Create one on Taplink and add it in your bio on socials. The thing is that you can edit this page independently of whether you have access to your social accounts or not because you edit it on Taplink.
Users worried about you being radio silent on the platform will be looking for ways to find the answers. And they will definitely tap the link in your bio just to check. They will get to your link in bio page and see you are safe and sound and still sell.
This is how such pages can look:
In most cases, IG account recovery is possible. The exceptions are a strict ban and deliberate deleting the page. To avoid described problems, follow the recommendations:
Save your account data on a separate host. Thus, you'll find it when needed. 
Connect a phone number and Facebook page to your Instagram account. 
Use two-factor authentication. 
If you have a commercial account, post a couple of your own photos. It will make IG account recovery faster, if it's hacked.
Don't violate the community guidelines. Keep your photos and videos saved on a computer or a virtual drive. You can post them again if hackers delete all the content from the account, or you have to create an account again. 
Don't log in from others' devices.
Keep in touch with your Instagram followers. Tell them you are recovering the account in other socials and on your link in bio page. 
How to get back a disabled/hacked Instagram account
Instagram is one of the most popular social media platforms in the world, and losing access to your account can be a nightmare scenario for many users. Being cut off from your friends and community is one thing, but losing years of pictures and videos can be devastating.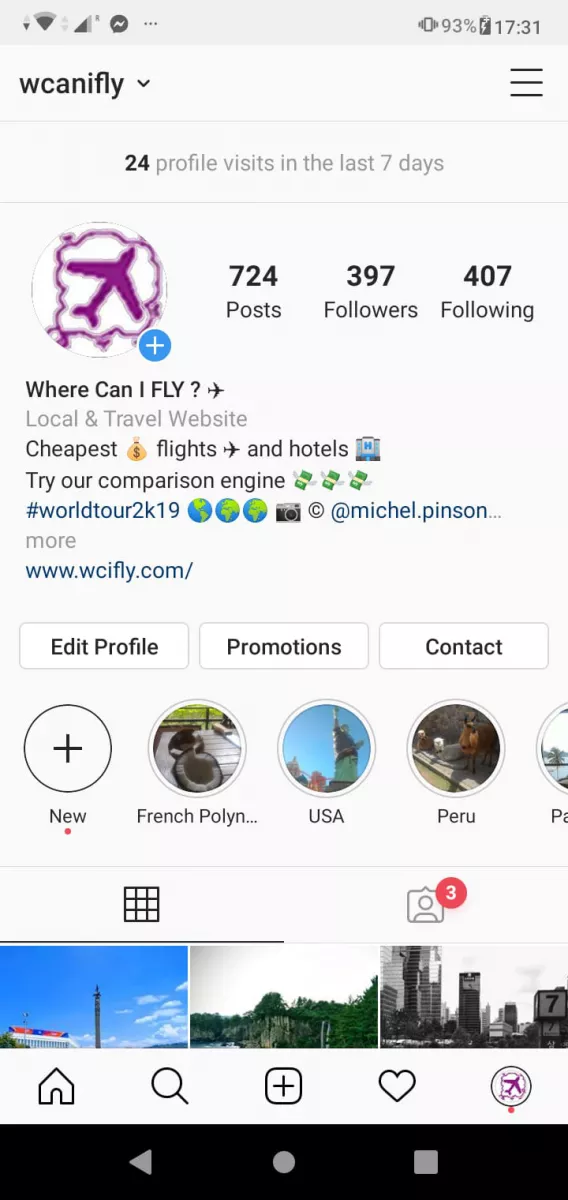 Fortunately, it's not too difficult to get back your Instagram account in many cases.
To help you through the process, we've created this handy how-to guide for getting back your disabled, hacked, or deleted Instagram account. Account recovery could take a few days or a few weeks, depending on your situation.
Read also: Instagram tips and tricks: Do it for the 'gram
QUICK ANSWER
To recover a disabled Instagram account, you need to submit an appeal directly to Instagram and hope for leniency. To recover a hacked Instagram account, you can try to regain access by having a code sent to your phone, or you can report the hack to Instagram and request assistance recovering your account.
---
JUMP TO KEY SECTIONS
Why was my Instagram account disabled?
How to get back a disabled Instagram account
How to reactivate an Instagram account
How to get back a hacked Instagram account
Can I get back a deleted Instagram account?
Why was my Instagram account disabled?
There are many reasons why an Instagram account gets disabled, and often moderators will strike without any warning.
You will know that your account has been disabled because a pop-up message will inform you the next time you try to log in.
Note that this is not the same as not having the correct password/username for your account ("Incorrect Password or Username"). If this is the case, entering your email address or phone number and resetting your password should fix the issue in a few minutes, unless you've been hacked, which we'll get to in a moment.
Instagram doesn't provide precise guidance for why accounts are disabled, but it does say that it results from violating community guidelines or terms of use. In general, things like illegal activities, hate speech, nudity, and graphic violence are grounds for action. Use of third-party apps is also prohibited and will get your account disabled. Repeat offenders may also find their accounts permanently removed with no possible recourse.
The good news is that it isn't too complicated to get back your Instagram account if it's been disabled erroneously.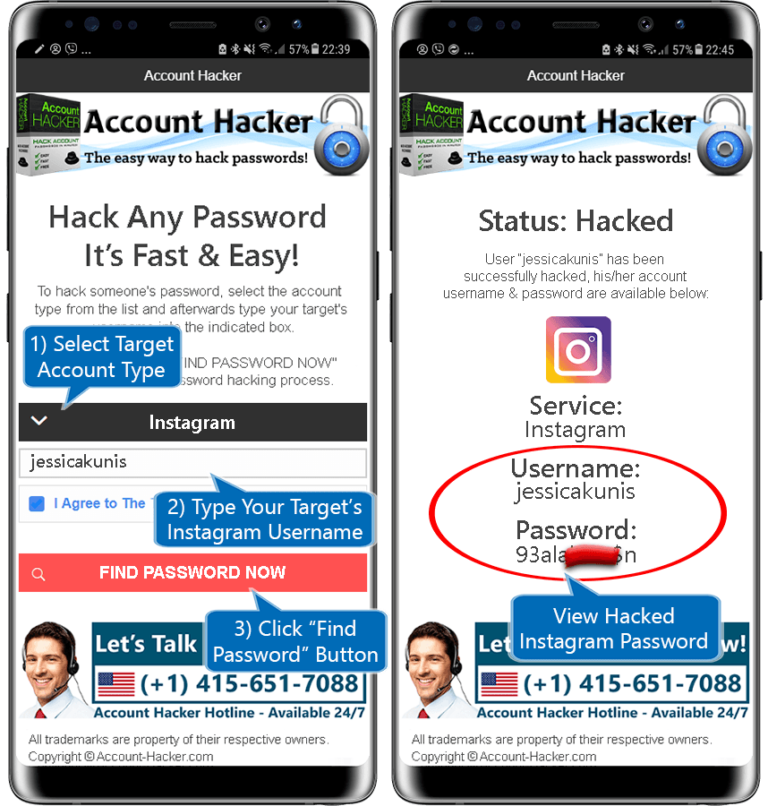 It might take a few days, but that's nothing compared to the months or years of photos in your account.
How to get back a disabled Instagram account
Edgar Cervantes / Android Authority
When you do get the dreaded disabled account message, the first thing the app prompts you to do is Learn More. This will more or less guide you through the process of getting back your disabled Instagram account, although there are a few other tricks that we'll get to in a moment.
Run through the prompts in the app, but keep in mind that to recover your Instagram account, you have to pass the appeal process. The only way that happens is if it was disabled by mistake. Saying you're sorry for breaking the rules and promising not to do it again won't cut it.
Another place you can submit appeals is this official contact page. Fill in the required fields and click Send to have your case reviewed. Again, avoid apologizing as this implies you were at fault.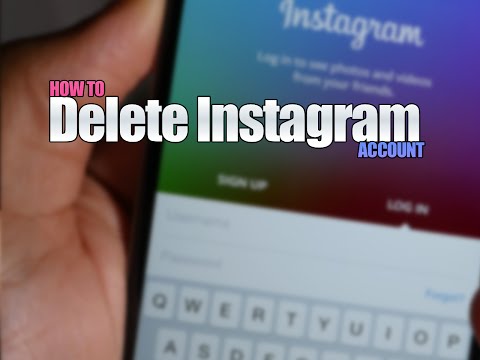 You may be asked to send in a selfie as verification at some point in the process.
You can repeat the appeal process as often as you want until you get a more lenient moderator. Assuming you haven't intentionally broken any major rules, it shouldn't take more than a few days to get a response. Don't be afraid to be persistent, and eventually, you might get lucky.
Be aware, however, that this process can take a long time. If you want to get right back to the 'gram, you might be better off creating a new account.
How to reactivate an Instagram account
A few years ago, Instagram added the option to temporarily deactivate your account when you need to take a break from the social media platform. You can only do it via a mobile browser or computer (not the app), but it will remove all of your content and make it appear that the account has been deleted.
Thankfully, it's straightforward to get your deactivated Instagram account back. Just log back in on any device, and your account will automatically be reactivated.
Depending on how long you have been away, you may need to agree to any new terms and conditions put in place since you left.
How to get back a hacked Instagram account
Instagram accounts are a frequent target for hackers. They could be seeking access to private accounts, attempting to sell your username, or aiming to steal your personal details for other nefarious actions. Therefore, protecting your phone should always be a top priority. If you suspect your Instagram account has been hacked, you should take action as soon as possible. The longer hackers have access to your account, the more damage they can do to your privacy and online reputation.
The first thing to do is check for an email from Instagram stating that the email tied to your account has been changed. This is the easiest way for hackers to take control of your account. However, if you can find the email, you can reverse the action immediately.
If you can't find the email, there is one more option to fix it before it's too late.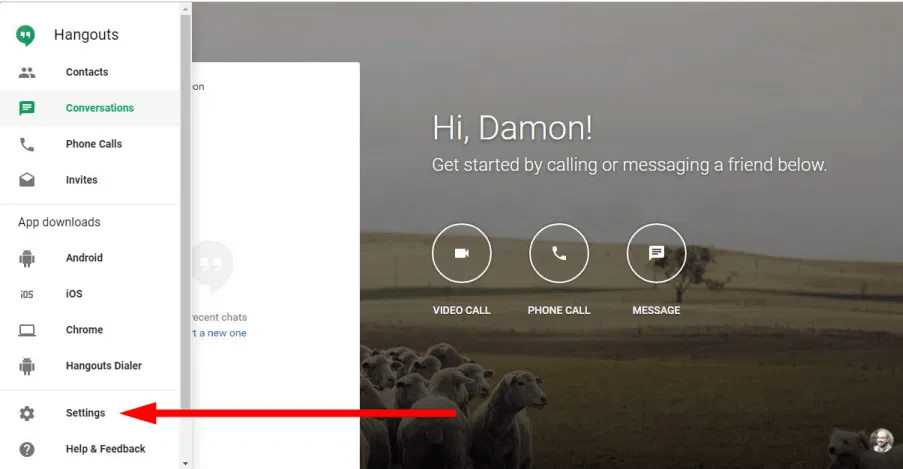 You can request a login link to be sent to your phone number instead of the hacker's email address. At the login screen, tap Get help signing in (on Android) or Forgot password? (on iOS). You can then enter your phone number to have a temporary login link sent. Follow the instructions from there to regain access.
If this restores access to your account, immediately change your password and revoke access given to any third-party apps. You may also find that you are now following some new accounts. Don't worry about that until after your account has been secured. You'll have plenty of time to unfollow them after securing your account.
When all else fails, you can still report the hacked account to regain access. Do this by following the steps below, and again, don't be afraid to be persistent.
On the login screen, tap Get help signing in (on Android) or Forgot Password? (on iOS).
(Android only) Enter your username, email address, or phone number and tap Next.
Tap Need more help? and follow the on-screen instructions.
As part of this process, you must send a photo of yourself holding a security code to verify your identity. To minimize the chance of getting hacked again, turn on two-factor authentication as soon as possible, and tweak your privacy settings.
Can I get back a deleted Instagram account?
If you or someone with your login information has deleted your Instagram account, you will not be able to recover it. Because of this, you should be very careful with sharing your login information with friends and family. If you get an email about suspicious activity, take it very seriously and change your password.
Although you cannot get back a deleted Instagram account, you can create a new account using the same email address or phone number. You won't be able to use the same username, nor will you be able to recover any followers or images posted.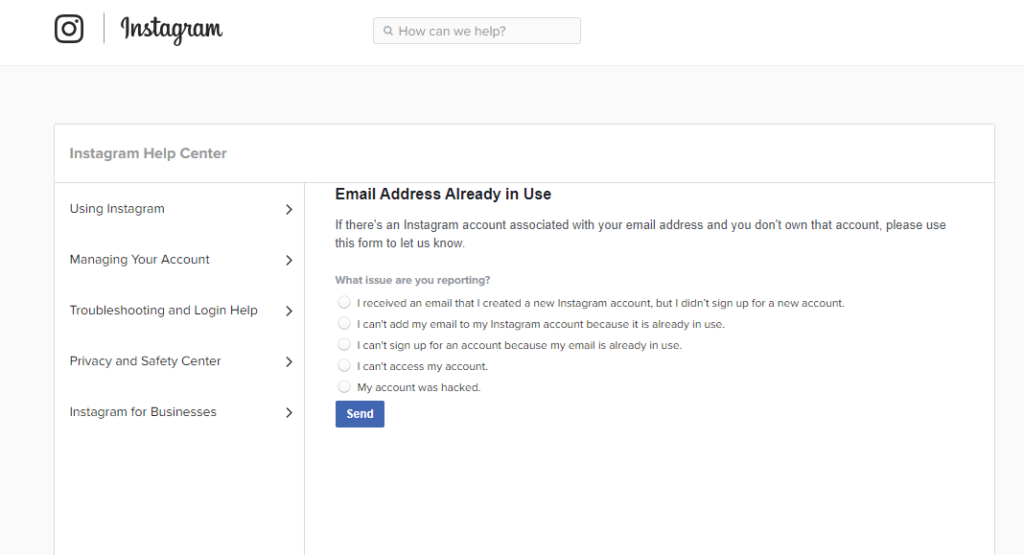 Read more: How to delete your Instagram account
FAQs
There have been past cases where hackers have sent direct messages to people, pretending to be Instagram. These messages tell the account user to click on a link, providing a way for the hacker into the Instagram account. The best way to avoid this is to simply not click on any links in a direct message unless you know and trust the person.
If you have the 2FA code sent to your phone as a text message, then yes, it is possible to be hacked this way. If the hacker knows your phone number, they can clone the number and intercept the text as it arrives. However, if you use an authenticator app on your phone, such as Google Authenticator or Authy, then interception by an outside third party is impossible.
If your account was disabled by Instagram, it can take up to a month to get it back. If you disabled your own account, you can leave it disabled for as long as you want.
It's a good idea to wait about a day before you reactivate your account.
This is because the deactivation process can take up to 24 hours for Instagram to complete.
A 30-day "ban" means Instagram believes you have violated one of their terms of service (although sometimes this is a mistake). Repeated violations can lead to an account being permanently disabled.
2 ways + guide to action
Working on an Instagram profile is a lot of work, a lot of time and money spent. An account can be a channel for promoting a business or connecting with customers, a way to sell, earn money from advertising, etc. And how sad it is when all the efforts made fly off in an instant - at the behest of the administration, or by their own decision. In the article I will talk about ways to restore an account on Instagram in all cases.
If you deleted it yourself
There are two ways to get rid of your Instagram profile on your own: temporarily disable or permanently delete the page.
Important. You can restore your account only in the browser version from a mobile or computer, you will not do this in the application.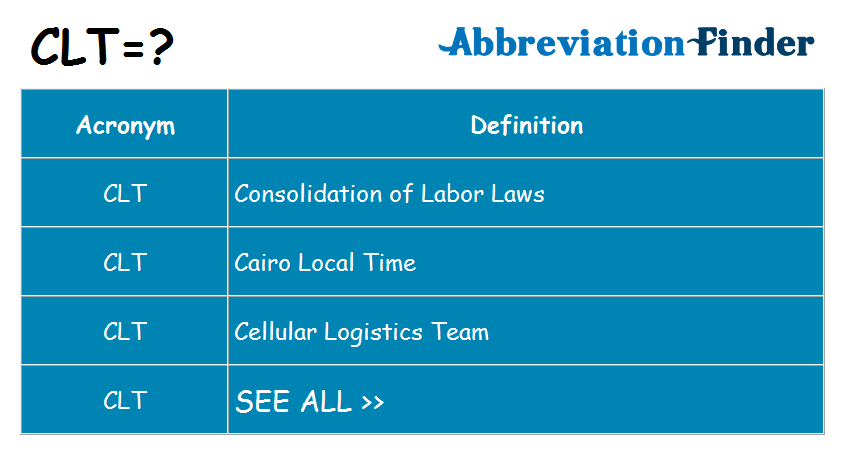 If you slashed and deleted your profile permanently, you have 30 days to change your mind. Otherwise, everything that you have on Instagram will disappear forever without the possibility of recovery. In our other article, we have already talked in detail about ways to delete an account on Instagram and all the details related to this. To return the page within a month, simply log in with your profile name and password. You will see a window, select "Save account".
In the event of a temporary shutdown, there are no restrictions on the days for recovery. Just log in with your Instagram username and password.
If blocked by the administration
When you violate the rules of the social network (sometimes without knowing it), the profile can be blocked or deleted altogether.
In the first case, the administration will simply restrict some actions for you, for example, you will not be able to like posts or run targeted ads on Instagram - this will be displayed in notifications (tab "heart").
How can this be avoided? Read the rules in the "Help Center" and do not break them :). But, since you are here, it means they have already been violated and the profile is blocked.
1. Through Instagram support
So, you go to Instagram and see a notification that your profile has been blocked. For starters, don't panic. Often profiles are blocked by mistake. So do nothing for a day and wait. After a day, try logging in with your username and password.
Important. Don't be fooled by offers to help you unlock your account. This can only be done in transparent ways through official sources.
If it doesn't come out, then the account is really blocked. You will see such a window, and by clicking in more detail - approximately what you were "punished" for.
Interesting. Do you want to sell on Instagram to 5 new customers daily? Then we recommend that you use mass subscriptions and likes, which are considered the most profitable way to attract subscribers and buyers.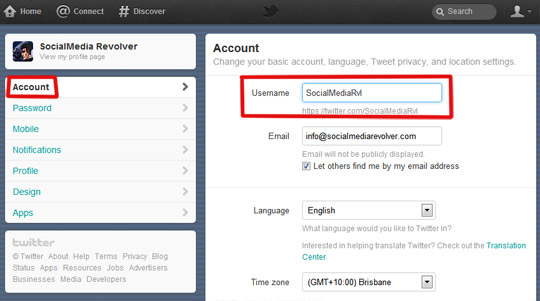 The main assistant for mass actions is Instaplus.pro. Click and test the service -> Instaplus.pro ("IN-SCALE" 15% discount).
Step 1. Completing the form
Reasons can be described specifically or in water-general terms. But the essence does not change, you are blocked, so click "report this" - this is the first form that you can send to unblock.
Depending on the question, check the boxes and fill in your details. Choose the email that is listed in your Instagram account - it will receive a plan of what you need to do to unlock further.
Below you will be asked to upload an identity document - be sure to do so. Also, take your passport, unfold it so the data is clearly visible, put it next to your face and take a photo. Download it too, just in case.
And it seems like everything is great, easy and simple. But, I'll upset you now. It may be that they will answer you not from the first time, but, for example, from the fifth.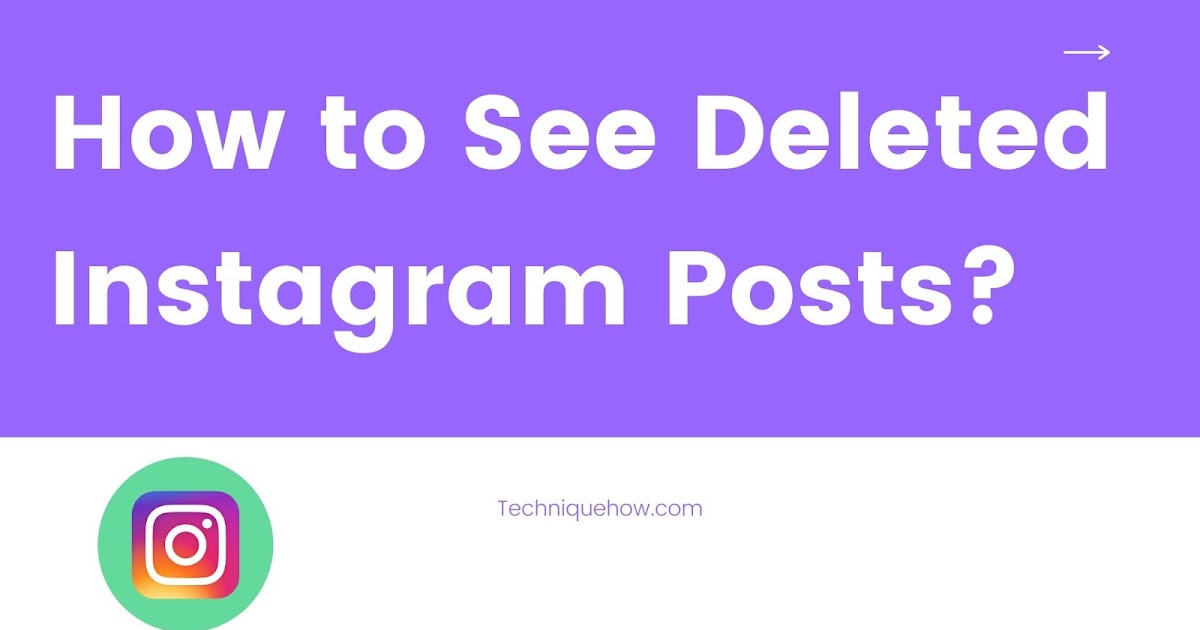 If after submitting the form nothing happens in the mail, send it again, change the mail when filling out. Yes, you'll have to freak out, he's such a confused Instagram, but don't give up.
Step 2. Photo with data
When the coveted letter arrives in the mail, you will be asked to take a picture with your data on a piece of paper, namely, with the sent code, first and last name and the name of the profile on Instagram.
Also, when submitting the form, if possible, attach an accompanying letter with text in Russian and English with the deepest request to consider your application. Even if you are furious, write politely, treat with respect. For example, YouTuber Maxim Bondarenko in his video recommends using the following text:
Send all forms, fill out forms until you receive some answer from the administration. Be patient, unlocking may take more than 30 days, but you must admit that in order to return a full-fledged profile, you can wait.
2. Via Facebook support chat
I'll leave you a link to the page with it, but it's not a fact that the button "Start a chat with technical support" will appear, and it's completely unclear why. Somewhere there is information that the button appears only if you are generous with advertising, or you simply launch it through Facebook. It looks like this:
So, if you do not have this button, you need to find the person who has it. Yes, you will have to freeze. But this method of recovery is much faster and the probability of a result is many times higher.
As an advertisement
After clicking on the button you will be taken to the menu (screen below). In accordance with the problem, you need to select a section - in this case, account protection and security policy.
Next, the social network will again offer you help sections, but the same button will appear at the bottom.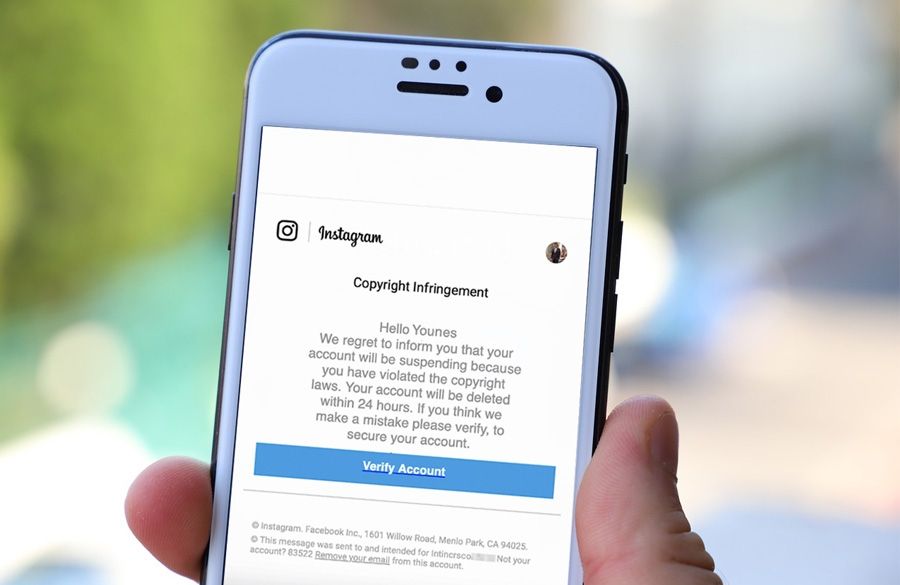 After filling out a standard form, you will be taken to a chat with a support representative. Just do not expect that they will really answer you in 3 minutes, as it is written.
And to make it easier to unlock...
How to restore an Instagram account after deletion, she told, and now I will tell you about the moments with which there will be no problems with unlocking.
- Real photos
Put a photo on the avatar so that when checking it is clear that the owner is a real user. Look through the feed of your instagram account, note that your face should also flicker there.
- Linking email and phone number
Be sure to link your real email and number to your Instagram account. It is desirable that the same mail be linked to your Facebook account. To bind the address and number, go to Settings-> Account-> Personal information. You will then receive a confirmation email to your inbox/phone.
- First and last name
In the name of the instagram account and profile name.
I think everything is clear here, it will just be easier for the administration to understand by such a name that the account belongs to you.
If your account was hacked
If you have a problem with logging in, first check if your account is found in the search at all in order to exclude the possibility of blocking it by the administration. If the profile is disabled - you are higher.
Important. Carefully check the address from which the letter comes, for example, about some problems with the account. It can only be similar to the Instagram helpdesk. Fraudsters use such letters with links, you click, find yourself on a fake page of the social network and, one might say, voluntarily leak your data to hackers.
1. If there are no problems with logging in
You are sitting in your profile and noticed some changes in your account - publications that you did not post, deleted correspondence, etc., this means that someone is in your profile hosts.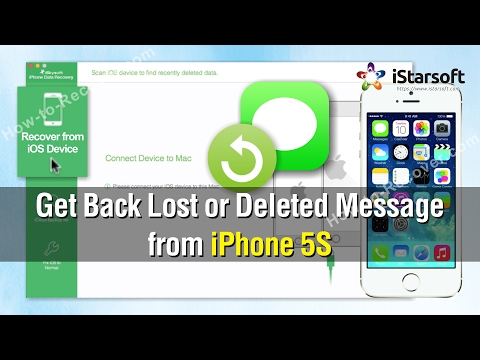 In this case, immediately change the password and reset the data to enter the linked mail and Facebook.
2. If the data has already been changed by crackers
Reset your password, changed two-factor authentication, changed the profile name, etc. When logging in, enter your new username and old password from the page.
Next, if you are asked for a two-factor authentication code (which you do not have), go down below and select the "Try another method" -> "Get help" button. After that, as in other methods, you need to fill out a form.
Specify the email address that was linked to the hacked account, check "Personal account with photos that have me". Below you need to insert your letter to the support service, preferably in English. Describe the situation in it, BUT, do not write that you were hacked. Just let them know that you can't access your profile, indicate when you last logged in, where from, the attached phone number and mail.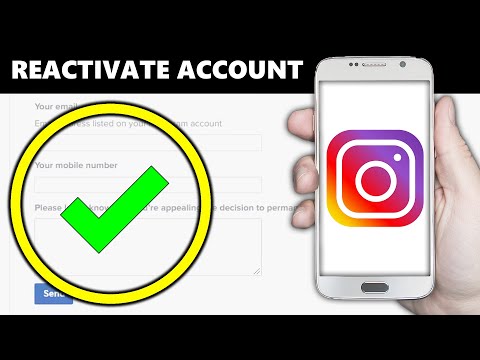 After sending the request, you need to wait for an email, where you will be asked to take a photo with a code and information (I already talked about this in the blocking section). If everything is done correctly and the stars converge at this moment, you will be sent instructions to restore your account.
Life hack. To prevent your account from being blocked, we recommend cleaning it from unwanted activity and bots. To do this, you can use a special service -> Instahero.pro
BRIEFLY ABOUT THE MAIN
The key to account recovery is patience. Understand that you are not the only one who writes to the support service with such requests.
Whether an Instagram account will be restored depends on many factors. Show in your letters, when chatting, that your Instagram account plays a really important role in your life, but don't be unfounded, back it up with facts, for example, advertising costs.
You should also contact the support service if your data has already been changed by hackers and it is not possible to recover your password via mail.
But the specific hacking form was removed from the appeals, apparently, there were too many similar questionnaires. Therefore, there is no absolute guarantee that the administration will answer you on this issue, alas.
Related:
How to delete an Instagram account: 4 ways from a phone or computerHow to delete Instagram followers: methods 2021How to create a business profile on Instagram: instructions and tips
How to restore Instagram: simple instructions
then it can be returned. The editors of MC.today tell you how to restore Instagram and when you have to do it.
5 most common reasons why page 9 is restored0124

Here are five cases when you have to restore your Instagram profile.
Temporary blocking
If a user has violated the rules for using Instagram, then his page can be temporarily blocked. Access to the page is restricted when a person publishes prohibited content, spam (makes mass mailing of promotional messages.
- Ed.) , violates copyright, and so on. Another page is blocked when a person exhausts the limit of actions - the number of likes, subscriptions and comments.
One action can be blocked, for example, the ability to like or comment. And they can prohibit the use of the entire page. This will be announced in the notification.
Source
To find out what the restrictions are for, go to the Instagram settings on your phone. Select "Help" and then "Support Requests".
Source
Select the "Violations" section. There you can see publications that violate the guidelines of the social network.
Temporary blocking lasts from a few hours to three weeks.
Course
For beginners in IT
Get a profession in demand and a job in an IT company. Online training with a monthly payment for the course
REGISTER!
If you got banned
Ban is also imposed for violations of the rules for using the social network, but it is not always possible to recover from it.
If the user constantly violates the rules, then the page is blocked forever. It can also be affected by complaints from other users.
Source
If the profile owner proves that the hacker did the prohibited actions, then the page can be restored.
When they forgot their password or email
78% of users forget their passwords after 90 days. In this case, Instagram has a "Forgot password" or "Help logging in" button. Along with passwords, users forget what email they used during registration.
If you still have access to Instagram, then go to settings, select the "Security" section and change your password. An email will be sent to you to change your password. This way you will find the correct address.
Access can be restored through a Facebook profile if it is linked to an Instagram page. Next, we will tell you in more detail how to do this.
If you have lost access or forgotten your email password, please contact the technical support of the mail service.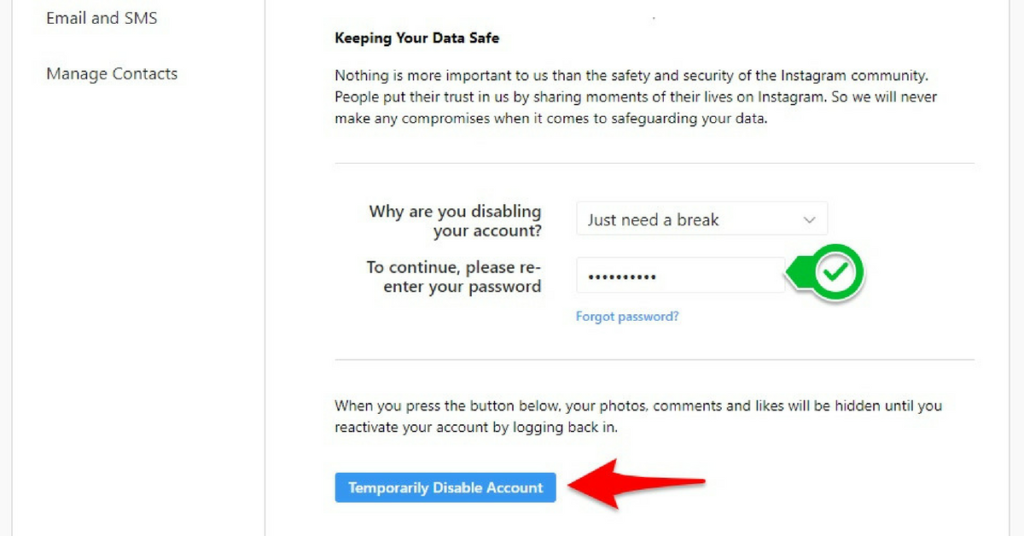 When the Instagram and Facebook profiles are not connected, and there is no access to the mail or phone number, then the page cannot be restored.
You can find solutions for other Instagram login problems here.
If you were hacked
Your Instagram page can be hacked by ill-wishers or scammers. Accounts are stolen in order to: carry out financial fraud, steal personal data, view correspondence, send mailings and spam.
If the owner noticed that his page was hacked, then he needs to immediately change the password or contact the technical support of the site. If the moderators of the social network notice this, then they will change all the data. More such pages can be blocked.
If the page was deleted
An Instagram page can be deleted temporarily or permanently. In the first case, the profile becomes inaccessible to all users. But you can return it at any time. And an account that has been permanently deleted cannot be restored.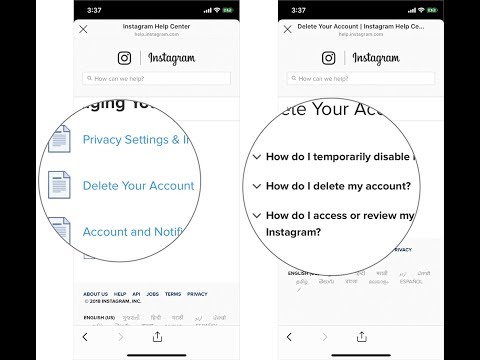 Technical support and other methods will not help. You will have to create a new page.
How to restore the page through the phone and computer
Phone
Through the login page
1. Log in to the application from your phone and enter your username and password.
2. If you don't remember your password, click the Forgot Password or Login Help button. If you have the data, then go directly to step 6.
Source
3. Enter your username, email or phone number. Click next.
4. A link to reset your password will be sent to the specified address or contact. Follow it.
5. Update the password.
6. You will be prompted to restore your account. Press the confirmation button.
Via Facebook
If you don't remember your password, you can recover your account through Facebook.
1. Log in to the app from your phone and click on the "log in with Facebook" button.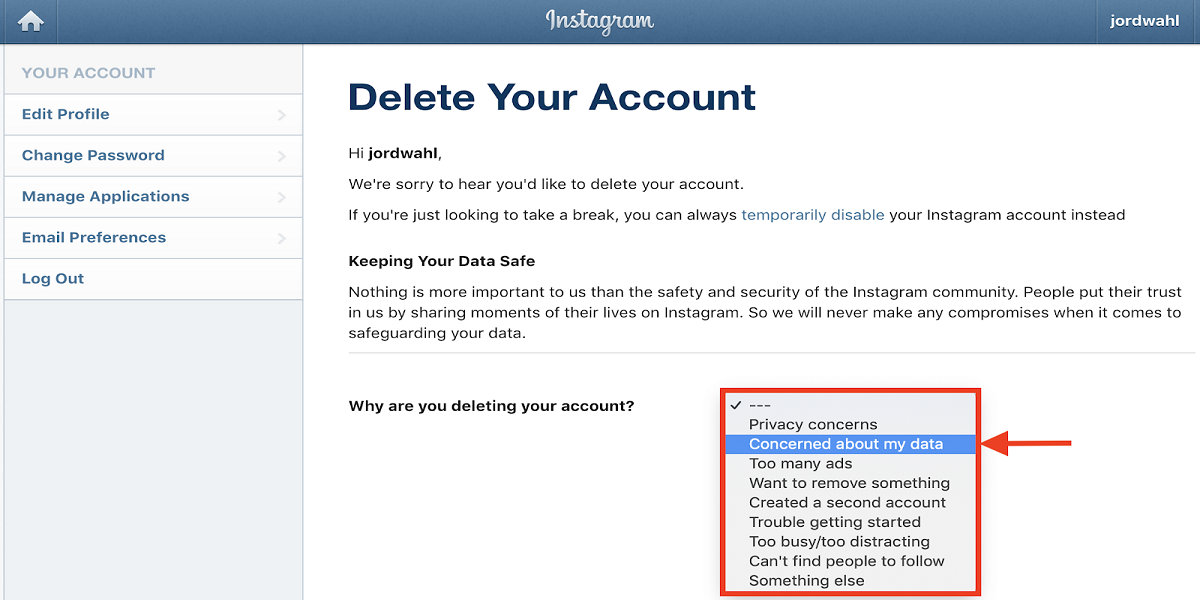 Source
2. If Facebook asks, enter your login information.
3. You will receive a link to reset your password by email. Follow it.
4. Reset your password and create a new one.
Important! You can use this method if your Instagram and Facebook profiles are linked.
Computer
1. Log in to the Instagram website using a computer browser and enter your username and password. If you have the data, then immediately go to step 6.
2. If you do not remember the password, then click the "Forgot password" button.
3. Enter your username, email, or phone.
4. You will receive a password reset link by email or phone. Follow it.
5. Reset your password and create a new one.
6. You will be prompted to restore your account. Press the confirmation button.
How to recover an account that was hacked and the login information was changed
If your page has been hacked, try to restore access using the "Forgot password" or "Help with logging in" button.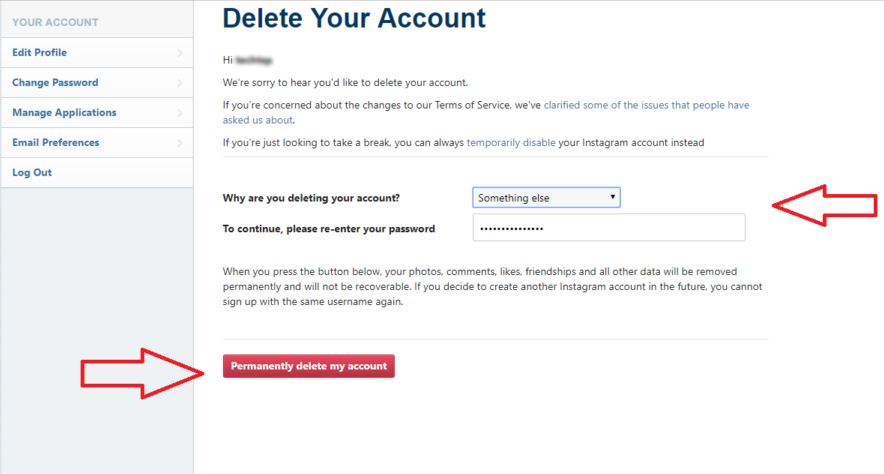 Follow the same path when you recover your password. If you gain access to the page, then immediately change the password.
If you have not received access, you can go the other way:
1. Go to Instagram on your phone and click the "Forgot your password" or "Help signing in" button.
2. Enter your username, email or phone number and click on the Need More Help button. On the next page, click next.
4. Follow the instructions on the screen. Enter your personal information and other email.
5. An email will be sent to the post office asking you to verify your identity. They may ask:
to be photographed with a passport;
take a picture with the security code;
give information about the phone model from which you previously logged into your account;
specify the email of the hacked account;
send photos that were posted in the account.
Important! If there were your personal photos in the account, where your face is clearly visible, then the page recovery will be without problems.
Restoring a hacked page can be difficult: technical support does not always respond quickly, sometimes the answer comes after a few weeks.
How to recover your account if it has been banned
If your account has been banned, you will be notified by email. The letter writes the reason for the blocking and the number of the error. For a reason, it will become clear how you can restore Instagram.
For example, if the account was banned for copyright infringement, then the email will include the contact details of the content author. You can contact him. If you manage to agree with the author, then ask him to report this in support of Instagram. He needs to send a letter with the error number and his consent.
Source
Sometimes, in a letter, Instagram support immediately makes it clear that it will not work to restore the account.
Source
If at the end of the letter there is a link "let us know", then the page can be restored. Follow this link. There you will find detailed information about the bathhouse and instructions for unlocking it.
Some users find a way out even in this situation: they pretend that the page has been hacked, and hackers have done all the prohibited actions. So you can go through the path of recovering a hacked page, which we described above, and return your account.
9 tips to protect your Instagram page from being hacked
Here are nine rules to prevent your account from being hacked and data stolen:
Synchronize Instagram with Facebook . Link your email and phone number to your profile. Use an empty SIM card and mail that is not linked anywhere else. They are not hacked, as they are practically inactive.
Create a strong password for each account separately. This will reduce the chances that scammers will gain access to your profile if the page is hacked on another site. Write down the password so you don't forget.
Save photos and videos you share on Instagram to your phone, computer or cloud. So you can prove that the page is yours.
Post at least twice a year personal photos that clearly show your face. So the identity of the owner is confirmed faster.
Post only your own content. If you decide to use someone else's, then agree on this with the author. Screenshot the message with consent, mark it on the publication.
Do not install suspicious applications on your phone. Such applications may request access to a social network. Fraudsters often use this to gain access to data. Read the service description and reviews.
Do not access your profile from third-party gadgets. They may contain dangerous virus files and applications.
Update the software version in time and check your smartphone for viruses.