How to make an instagram starter pack
The Instagram #Starterpack Gift Guide
With all the advanced photo editing software and cameras available in 2017—from Photoshop to 4k—one sector of the internet has remained low-budget, low-production quality, and yet maintains a pervasive presence across social media platforms: memes. Even with all of the tools at our disposal, sometimes it seems the poorer the quality of a meme, the higher it's ironic value.
Enter the starter pack meme. These multi-panel photo sets, popularized on Twitter and Reddit, often represent a subculture, archetype, or movement—some very familiar.
On Instagram, explore pages are dotted with the memes, with #starterpack boasting 324,293 posts and counting. Many of the meme creators are teenagers, making for an interesting dichotomy. Generation Z is arguably the most technologically adept, yet many starter packs, quite frankly, look like sh*t. Why? The sh*t quality is imperative to their coolness.The idea translates to one of the hottest trends on Instagram right now: carefully curated posts heavily edited with effects meant to create the appearance of being hastily thrown together without care.
While these memes earn their "cool" factor partly from the #idgaf aesthetic they play into, they also serve as an outlet to voice everything from ire to admiration, and contain an unspoken longing—to be someone or something else. At the root of all these creations there is fashion; something covetable about the style of an other, "that girl." We've combed through the memes, visual lists of items put together to deny or emulate a certain style, to the point where we find many of them to be actually shoppable.
Here, we've created a meme gift guide with our favorite pieces that translate across type, because that's what fashion is all about: turning the aspirational into real, personal style one piece at a time. Scroll on, shop on.
#starterpack #starterpacks #nichememe #starterpackmemes #meme #giftguide #fashion #stealherlook #thatgirl
A post shared by ✨ (@easybakeovenmeal) on
@easybakeovenmeal
Theme: "Over-uses the Word Aesthetic"
Shop: The Boots |   Followers: 28,137
A post shared by ella (@thevoidishiring) on
@thevoidishiring
Theme: "If I had a Store"
Shop: The Scrunchies |   Followers: 28,505
A post shared by @itszhau (@iconicstarterpack) on
@iconicstarterpack
Theme: "Trendy Lady I saw in the Metro"
Shop: The Backpack |   Followers: 16,554
A post shared by gremlin hq (@spikymemes) on
@spikymemes
Theme: "Girl I Wish I Was"
Shop: The Crystal Elixir Water Bottle |   Followers: 10,213
A post shared by — kaitlyn ✨ (@astralhoe) on
@astralhoe
Theme: "Stuff I Would Wear if I Was Confident"
Shop: The Velvet Jumpsuit |   Followers: 2,785
A post shared by welcome my children (@spookyassbread) on
@spookyassbread
Theme: "Things I Would Buy if I had the Money"
Shop: The Record Player |   Followers: 16,544
---
THE GET
Another item that transcends type? Denim of any kind, of course.
We like that this Storets coat, with faux fur accent.
The Essential Starter Pack for Marketing your CPG on Instagram
If you're marketing your CPG business online, you need to be on Instagram. It's that simple. 
Why? Because Instagram notches up over one billion active monthly users and 500 million daily Instagram stories.
From posts on pets to yoga inspiration, food, fashion, and interiors – there's something for everyone. As the second most accessed network behind Facebook, it's not hard to see why brands love the platform.
Plus, Instagram boasts highly engaged users. Most browse every day for almost an hour. This is great news for marketers, explaining why over 70% of US brands already regularly post.
The site's visual nature provides many opportunities to personalize content, showcase products, communicate authentically, and ultimately sell to your target audience. So how can you use this to your advantage?
In this essential starter pack, we've got everything you need to create a stellar Instagram account for your CPG business.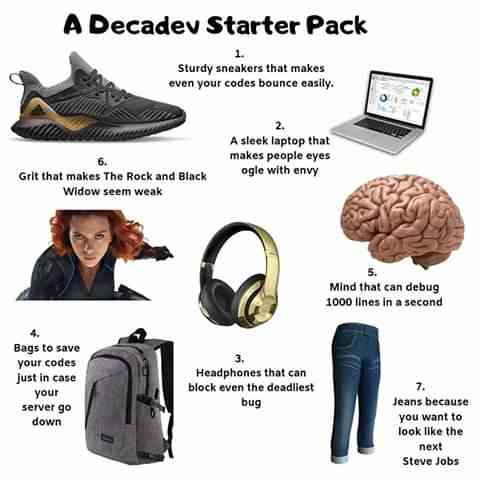 From efficient posting tips to creating stunning content and cost-effective campaigns, this is your guide to growing your brand on Instagram. 
1. Your Profile
Let's start at the beginning — with your profile.
This includes:
Business name (up to 30 characters)
Handle (your username)
Bio (up to 150 characters)
Website Link
Category (a business feature)
Location and Contact Information (if appropriate)
Profile picture
Your bio is one of the most significant features of your account.
You've only got 150 characters to tell the story of your brand. It's how people will form a first impression and decide whether to follow you — so use it wisely!
Be sure to take full advantage of additional fields such as names, categories, location and contact information. Here are a few extra pointers:
Does your CPG business pride itself on local produce? Great! Make the most of this and call it out in your location.
Are your business name and handle easy to remember and search for? If people can't find your account — they won't be able to follow you.
What about your profile photo? For most brands, this should be your logo. Logos provide credibility and allow visitors to quickly recognize your brand. 
Upload a high-quality image and remember that Instagram profile photos are cropped to a circle. If you've got a square logo, zoom out to make sure it's all showing.
Bonus tip: Stories highlights
Story highlights appear at the top of your profile (right under your bio). They're a great way to shine a spotlight on different aspects of your business and boost your bio.
Create multiple albums to preserve your story content (more on Instagram Stories later!). Think about things like product categories, ethos, mission — giving followers more information about your brand. 
2. Goals and audience
Instagram is a fantastic tool to help your CPG business achieve its marketing goals. But what are your goals? Ensure they're clearly defined from the start, and use these to guide your social media strategy.
Your goals could be: 
Cultivating an online presence
Fostering brand awareness
Increasing consumer confidence
Gaining new leads
Encouraging conversations
Selling products directly
Know what your priorities are and use this to tailor your messaging.
You might already have sales and marketing data on key demographics for your product. Whilst most Instagram users are under 30 and residing in urban areas of the US — this doesn't mean you solely have to speak to young Americans!
Carefully consider who your target audience are and craft your content accordingly.
3. Stunning visuals 
Instagram is a visual medium.
Are your photos representing your brand successfully?
You don't need professional photography, but your images need to be high-quality, aesthetically appealing, and well-composed.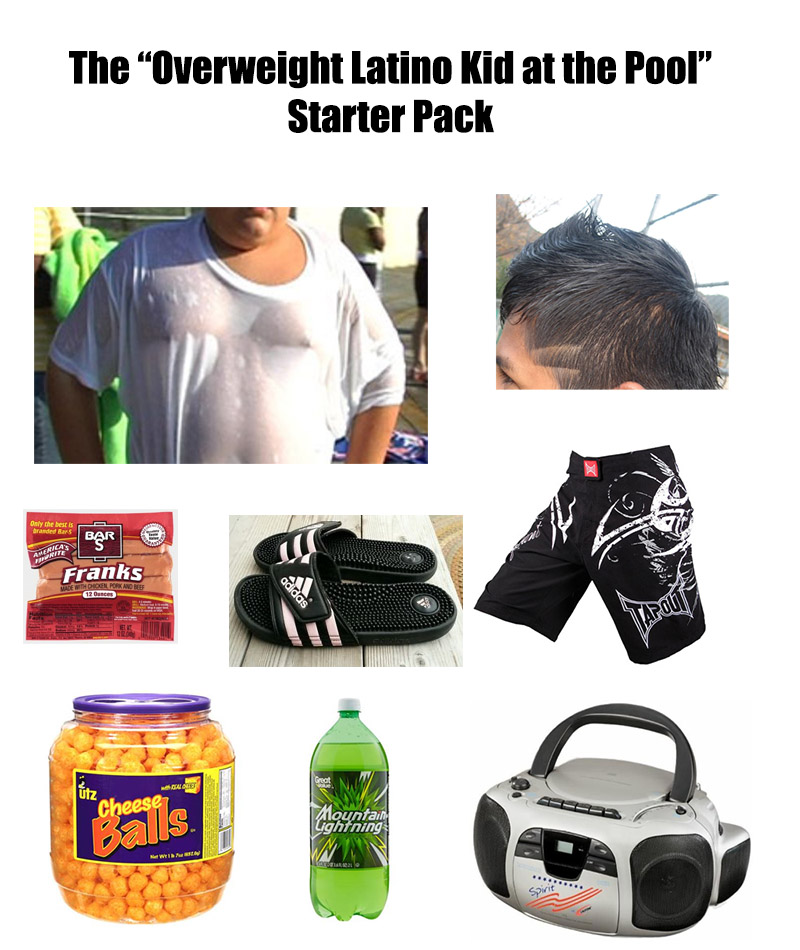 Consider free online design tools such as Canva or Pixlr to create templates and a consistent visual identity. Lightroom is another good option for photo editing, with some free presets available.
A strong "look" should reinforce your brand and its mission, helping followers easily recognize your content.
As well as beautiful images, social media loves shareable content – so make sure that your posts are telling a story too.
For a mix of content, think about:
Behind the scenes: giving followers a sneak peek into your offices, manufacturing or farming processes.
Quotes and text-based images: providing a visual break and getting across important value-based messages and snippets. 
Give-aways and competitions: encouraging users to like, follow, and share, as well as offering opportunities for cross-promotion with other businesses.
User generated content: instilling a sense of trust and engagement amongst your community.
How-to posts: whether that's cooking or self-care; giving your followers genuinely useful content.
Videos: across your feed, reels, story, or IGTV — videos are great for brands. Consider interviews, Q&As, workshops as well as fun shorts. 
If your CPG business sells a product that isn't particularly visually appealing (for instance tinned goods or cleaning products), put your product in context.
This could be mouth-watering food pictures or How-to cleaning tutorials in beautiful homes. Showing how customers actually use the product will be much more engaging than just pictures of packaging.
Instagram posts vs. Stories
If you've used Instagram for any length of time, you'll have noticed those little circles at the top of your news feed. These are stories, and they only stick around for 24 hours. Despite this, over 86% of users regularly post them.
Think of posts on your profile as your polished content — the images that you're happy to represent your brand long term. Whilst you probably only want to publish a few posts a week, you can create multiple stories a day. Stories offer a fun, in-the-moment way to connect with followers.
Given their short timespan, you can worry less about honing the finished product and just have fun creating and sharing great content!
4. Great wording
We did say that Instagram was a visual medium (and it is!) but don't ignore the wording.
For any business, not just in the CPG industry — establishing a tone of voice should be a vital part of your marketing strategy. If you've already defined your goals and audience, this will also inform your writing style. Is it fun? Serious? Educational? Expert? Playful?
There are two main aspects to writing for Instagram: captions and hashtags.
Captions
Instagram captions can be up to 2,200 characters, meaning they can be used for both quick taglines and long-form storytelling.
Remember only the first two lines will appear in your followers' feeds — so make sure the start is particularly attention-grabbing.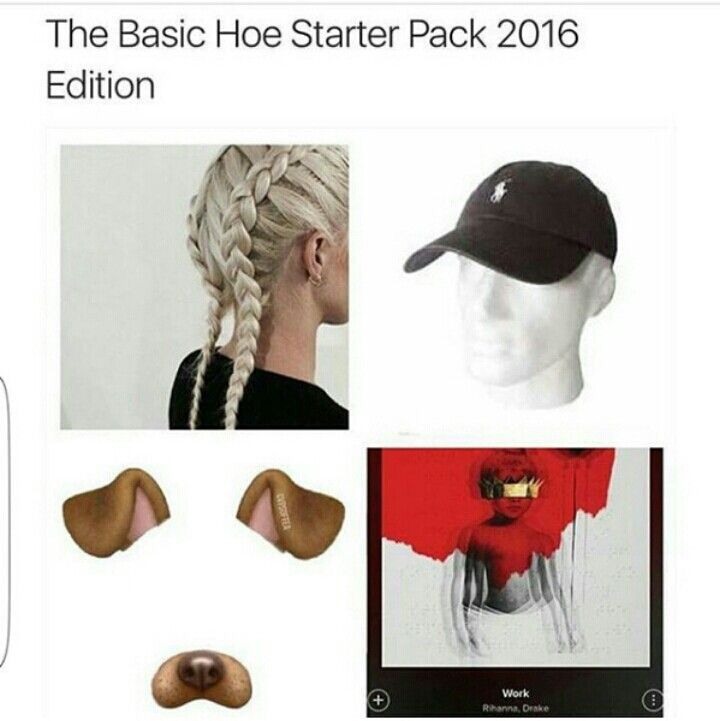 Users tend to scan through captions rather than detailed reads, so get any important information in there early.
Some brands distinguish themselves with a specific style of captions, all one-liners, one-worders, capitals, emojis, or even haikus. Whilst you don't have to pick just one thing, make sure anything you write adds value to the image and feels true to your brand.
Hashtags
Hashtags are usually found at the bottom of captions. They are a great way to increase your discoverability on the platform. 
Users can search for and "follow" specific hashtags. 
When selecting yours, start by looking at your competitors. What hashtags are other CPG brands using? What about consumers? What hashtags are most relevant to you — and which seem most popular?
Many accounts insert a few lines between captions and hashtags to make the copy less busy and easier to read.
Whilst you can use up to 30 hashtags per post, 5-10 is the optimum amount. You don't want to use too many and look like you are spammy or "hashtag stuffing". On the other hand, if you don't use any at all, it will hurt your discoverability.
Keep track of the hashtags you're using. Analyze which are performing well, adjust over time and have fun.
Bonus tip: Engagement
It's all well and good posting great quality content — but if you want real engagement with your posts, you have to engage yourself! 
Interact with other profiles, reply to (and encourage) comments, tag accounts, and share content. Just like in real life, the best conversations are mutually rewarding.
5. Content management
Last but not least, it's time to think about how you'll manage and promote your posts.
For any small business, help with centralizing processes, collaborating, and automating tasks is key.
Creating content and tracking analytics can quickly become a time-consuming job, especially if you're working over multiple platforms.
Luckily, there are many social media management tools to help with just this. Here's a few of the best:
Sprout Social
A great option for businesses, Sprout Social offers a massive array of scheduling tools and analytics. Not only can you schedule posts across accounts, you can also read all your social media messages in one place.
Sprout Social offers a 30-day free trial (useful if you want to test out a few platforms), with professional plans starting around $99.
Hootsuite
Hootsuite is one of the original social media management tools, and still one of the best. Along with auto-scheduling tools and easy-to-view calendars, their analytics tools are second to none.
Hootsuite also offers a free 30-day trial, as well as a free plan. The free version does limit much of the reporting and functionality however, with professional plans starting around $50 per month.
Buffer
Buffer is a cheaper alternative (starting at just $15 per month for professional plans).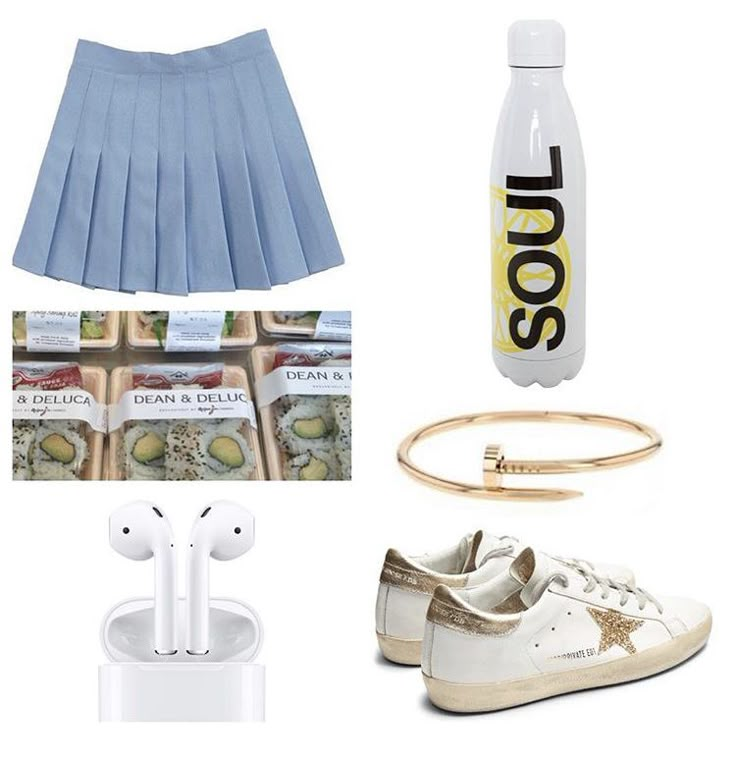 It allows for intuitive post scheduling, Instagram tagging and a useful calendar view tool. Do bear in mind that whilst Buffer links with most main platforms such as Instagram, Facebook and Twitter – it currently doesn't work with others such as YouTube.
6. Advertising
If you're investing in content management systems and allocating budget to your social media posts, you might want to think about advertising on Instagram.
Of course you can grow your Instagram audience organically, but as you'll have probably guessed — it takes time. Liking and commenting on posts, tagging accounts and building your following is hard work.
If you've got a small budget, play around with promotional posts and campaigns.
You'll need a Facebook page to create and pay for Instagram promotions. Facebook and Instagram provide a massive array of targeting options (every CPG marketer's dream), based on location, demographics, interests, and behaviors.
Start with low-budget campaigns.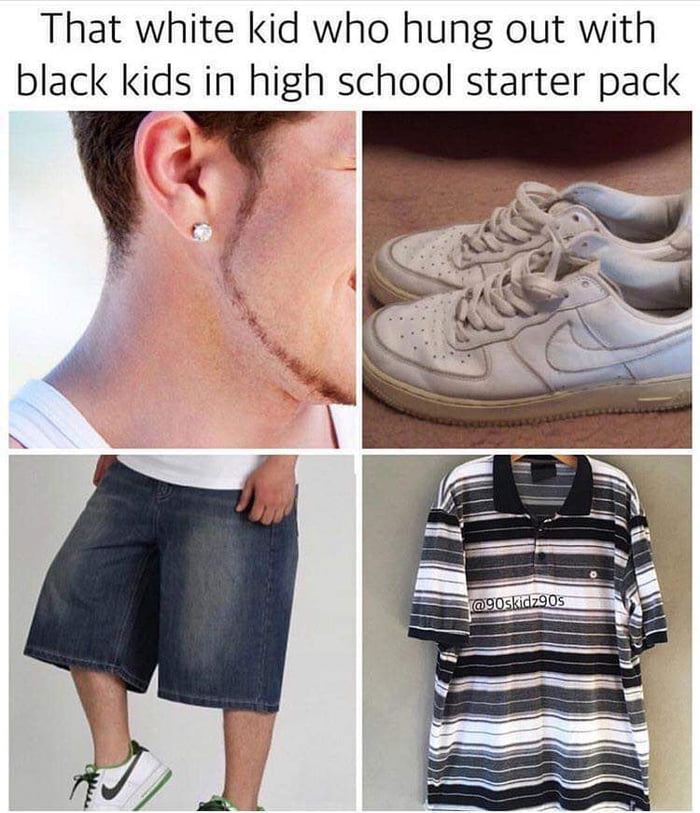 Set your goals and figure out what works and what doesn't. Keep your eye on analytics insights and remember that even in paid ads, your visuals and tone of voice should be consistent. 
Buffalo Market are the leading distributor of mission-driven food and beverage brands. We specialize in products that are good for the earth and good for you.
If you're looking to grow your brand and social media presence, our experts will get your products out to the right audience. Get in touch today to find out how we can help accomplish your business goals and increase your sales.
How to place and set up advertising on Instagram through the application in 2022
Instagram was created and developed exclusively as a social network based on a mobile application. And this largely determined its features. To this day, Instagram content and management is an unplowed field for everyone involved, including programmers and marketers who want to simplify the work with the program.
Therefore, every now and then various add-ons appear and are advertised, on the basis of which you can manage the content of the social network through desktop applications. Not to mention the completely official Facebook Ads Manager, which works closely with Instagram and allows you to fine-tune your advertising campaigns.
However, the program's own features also deserve attention. And today we will analyze the tasks of setting up advertising on Instagram through the application and further monitoring its effectiveness. Why might this be needed? For various reasons, some options cannot be repeated even through Facebook Ads Manager. And for some, it's just faster and more convenient to start advertising campaigns immediately on Instagram — for example, if there are audiences that you have fully configured before. First, let's talk about the difference in approaches.
Advertising through the Instagram app vs Facebook Ad Manager
Historically, when placing ads through the Instagram app, we get less management and customization options.
How much less? And are there any perks in this case that might make us prefer this app over Facebook Ad Manager? Let's break down the differences point by point. We will not divide into pros and cons, since this division is conditional, and it is important for us to understand the features of each platform.
Miscellaneous targeting
The Instagram app provides far fewer interest options for targeting.
While we can additionally manage audience demographics and set behavioral targeting in Ad Manager, we can access a limited range of interests through the app. For example, if we want to highlight people with a doctoral degree, then Facebook will let us do this without any problems, and Instagram will offer doctoral sausage as interests. Feel the difference!
Targeting difference between the app and FB Ad Manager
Subscription data
The app allows you to view subscription data generated by advertising. FB Ad Manager does not have this option.
Meanwhile, such statistics are very useful for assessing the influx of new subscribers.
Difference in subscription data from the app and FB Ad Manager
Audience tests
When placing ads through the Instagram app, you will not be able to test different audience segments under equal conditions. The only option that works here is to set several interests at once for one advertisement. Unfortunately, it will be impossible to evaluate which one works better. Another way is to set different interests in different ads, but comparing their results will not be very accurate, and Ad Manager will still do a better job of it. For such cases, setting up advertising on Instagram through the application should be connected at the second stage. And the first step is to test different segments of the target audience through Facebook Ads Manager, select the most "clickable" ones, and save them. Only after that, target ads from the application to them.
Optimization
Only click-through optimization can be set in FB Manager.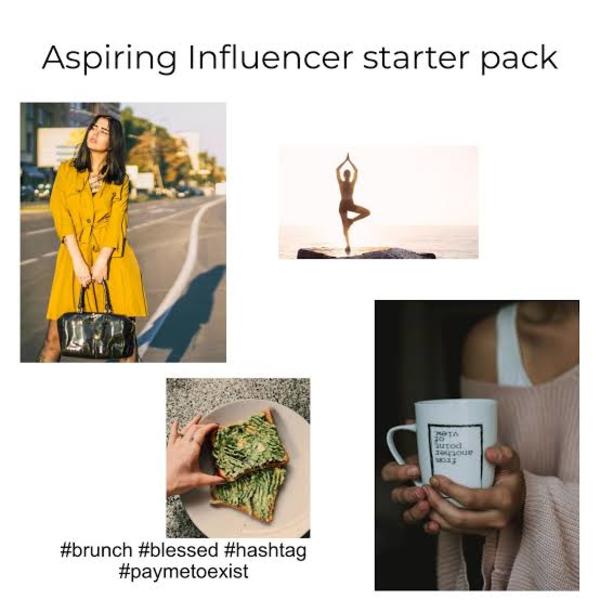 The Instagram application also allows you to optimize ads for clicks to your profile and messages in Direct.
Interaction
If you set up Instagram ads through the app for posts from your profile, the entire history of interactions with these posts, including likes and comments, is saved. This can be a useful option for evaluating the effectiveness of an advertising campaign.
Interaction history difference between app and FB Ad Manager
Likes and comments on ad posts posted from Facebook Ads Manager will also be visible to the account owner. One "But" - they are not visible in the profile feed itself. So interaction history can only be used as an audience for remarketing. But there is no benefit from these beautiful numbers even with a successful advertising campaign on Instagram.
Let's illustrate with an example. If we're promoting a post from a private tattoo artist's account, it's best to only create ads from the Instagram app. Since we need to maintain a high interaction rate in the profile on most posts.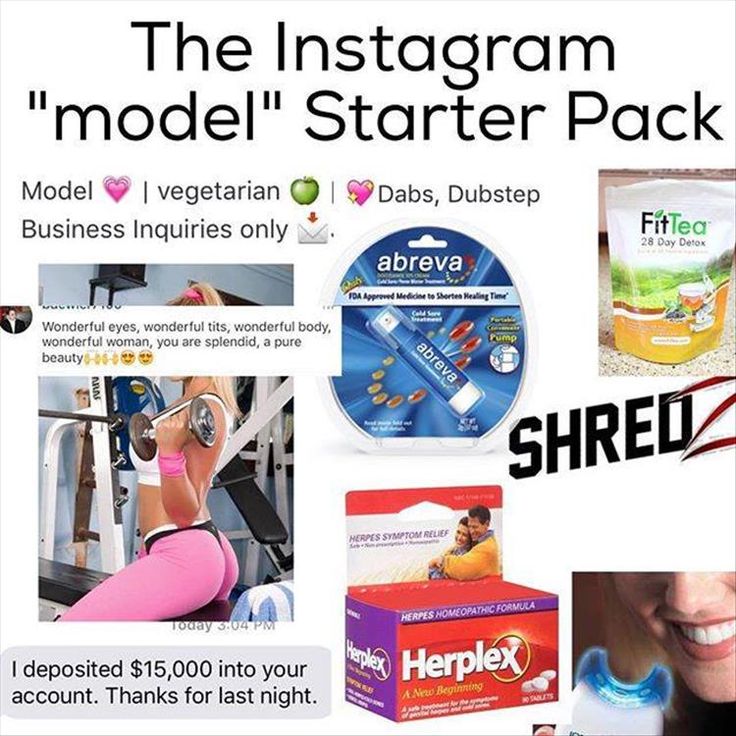 So, it is worth placing ads through the Instagram app if:
you already have audiences set up and you imagine the best placement strategies;
want to collect subscription data from an advertisement;
optimization is needed not only for clicks, but also for transitions to the profile and messages in Direct;
The account requires a history of interactions with advertising publications reflected in the feed.
Setting up ads on Instagram through the app
As with any mobile app, the usability of the Instagram interface is intuitive. Since we don't have fine-tuning options, placing ads through the Instagram app is a breeze. Especially if you know exactly which button is responsible for what. Let's see step by step how to set up your ad in the feed and in stories - these are two different sources of impression, so you need to promote them a little differently.
Advertising through the Instagram app: in feed
In this format, you can set the promotion of any post from your feed.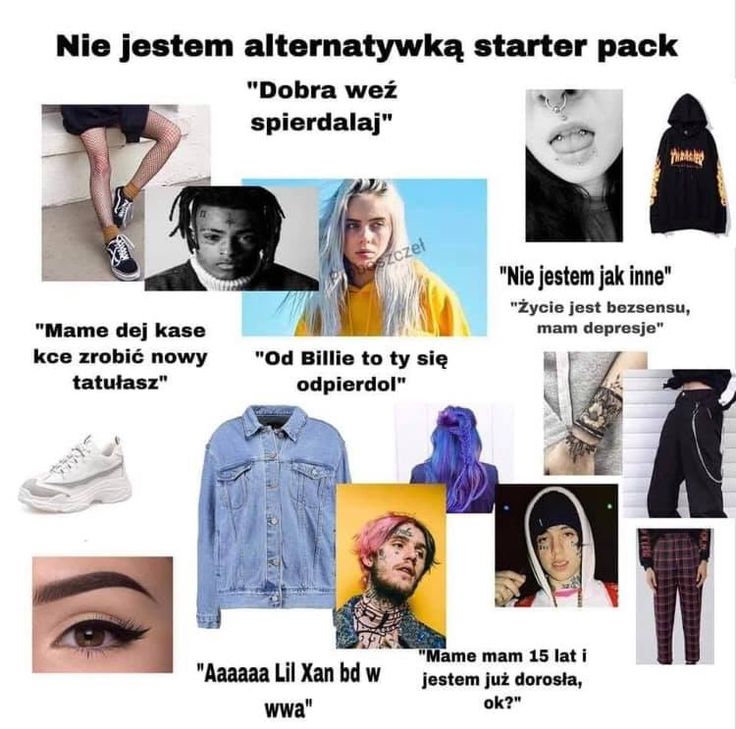 This is done in the "Promotions" section of the menu. Please note that you will not be able to create a new listing directly from the promotions interface. You must first return to the profile menu, publish the desired post, and only then you can manage its promotion.
1. Log in to your account. Click the "Promotions" button, it is located under the profile description. You can choose your top post to promote or some other.
2. Clicking on the selected option will take you to the "Destination" tab, where the desired parameter is set. You need to specify the site, messages in Direct or your profile. When you select the site option, you can edit the call to action button. You can choose from the following options: "More", "Shop", "View More", "Contact Us" and "Book Now". Of course, for each of these options, you can specify a unique link to a page on your site.
3. The next step is to select the target audience. You can set automatic targeting or choose your own options - by place, age, gender and interests.
Instagram will immediately show you the estimated potential reach. The audience options we can set here are limited, so it's a good idea to select only large target groups and not set too many interests.
4. Set the budget and duration of the advertising campaign, click on the "Next" arrow. It remains to check all the parameters on the "Check" tab and click on the "Create promotion" button. Your ad has been posted.
Advertising through the Instagram application: in stories
The promotion format assumes that your story will be shown directly in stories. People who view their friends' stories will see the promoted ad among other organic content. After viewing, the advertising history will disappear, so it will be impossible to return and review it. In addition, there are 3 important points to consider.
Advertising in stories is much cheaper than advertising in the feed, since the reach is smaller.
The story you plan to promote should not be longer than 15 seconds. By the way, through Ads Manager, you can launch as many as 3 stories into advertising, unlike the application, where only one is possible.
The video must be of good quality, without location, hashtags or mentions. If at least one of these conditions is not met, the promotion of advertising through the Instagram application will be impossible.
Here's an even shorter list of steps you need to take to run a story as an ad through the Instagram app.
Posting in stories
1. Log in to your account. Select the story you want to promote. The easiest way to get to the desired menu is to simply swipe up the screen and you will be taken to the statistics section. Here you need to click on the zigzag arrow, and you will get access to the settings of the advertising campaign in stories.
Alternatively, click on the "More" menu item under the story and select "Promote". This will also lead to the desired section, but will take a little longer.
Finally, the third option - as in the case of publications in the feed, repeat step 1 from there, going through the "Promotions" section.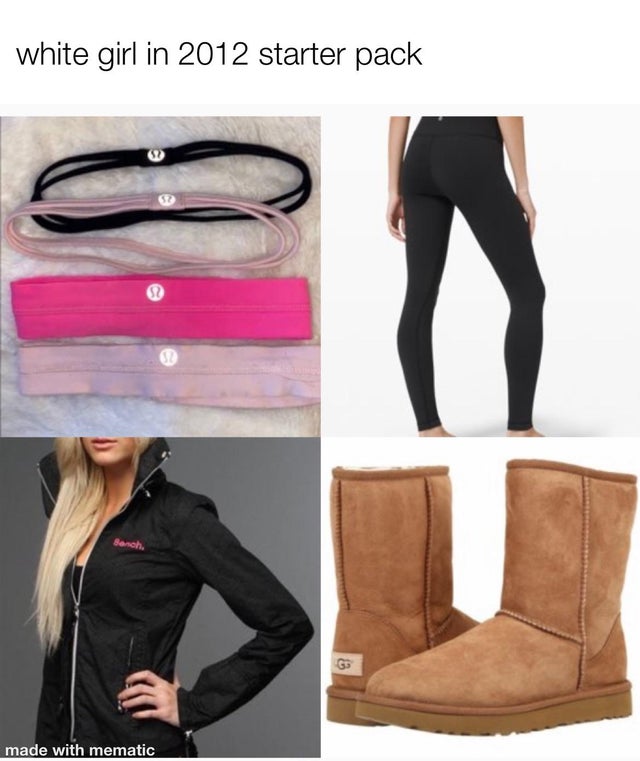 Only you will need to choose not a publication, but a story.
2. Further, the algorithm is the same as in the case of ads in the feed. To promote in stories, we can set the display location, audience, budget, and duration in the same way. Just repeat steps 2 to 4 from the previous description and that's it - your story ads will start showing immediately.
It is important that through the application you can not only place ads, but also view the statistics of these publications.
View statistics via Instagram
Instagram statistics include data about all your advertising publications and their parameters - likes, reach, comments and much more. They are easy to see using the mobile app. To access statistics, follow the steps below.
1. On your Instagram profile page, enter the menu and select the "Statistics" section with a graph image. You can also access the promotions section directly by simply clicking on the "Promotions" button below the profile description.
2. If you logged in from Statistics, scroll down the screen to go to the Promotions section. If at once - you are already in the right place and see everything. If necessary, click on the "All" link to view the results. If your advertising campaign is still ongoing, you do not need to click on the link. Any active promotion is already listed with a thumbnail preview of the ad.
If the ad has already ended, select "Past promotions" and click on the thumbnail of the desired ad or story. With a short impression, you will see the number of clicks and costs. You can click on an ad or story to see it as it was originally shown to your audience.
Finally, if you know exactly which post you want to see, you can open it and click on the "View Statistics" link right below the photo.
3. If you got to this step through the menu, select View statistics. If right through the publication or stories - you are in the right place. The Promotion Statistics page will display a thumbnail image, number of interactions, reach, likes, comments, and saves.
By scrolling down the screen, you can view data on reach, impressions, subscriptions, ad duration, costs, and audience. An important point: in the last section "Audience", you need to scroll through the graphs to see the division of the audience by gender, age range and geolocation.
All data obtained can be used to further implement the promotion strategy. Here are a couple of brief recommendations on the most common "bugs" that are found in the statistics when viewed through the application.
Low engagement and engagement metrics
This includes both engagement metrics—promo clicks, site visits, and profile clicks—and engagement metrics—few likes, comments, followings, and post save actions. Low values ​​of any or all of them together mean that the content you publish is simply not interesting to the target audience. Assuming, of course, that you're satisfied with your reach. If they are low, see the next paragraph, and we must start with it.
Solution.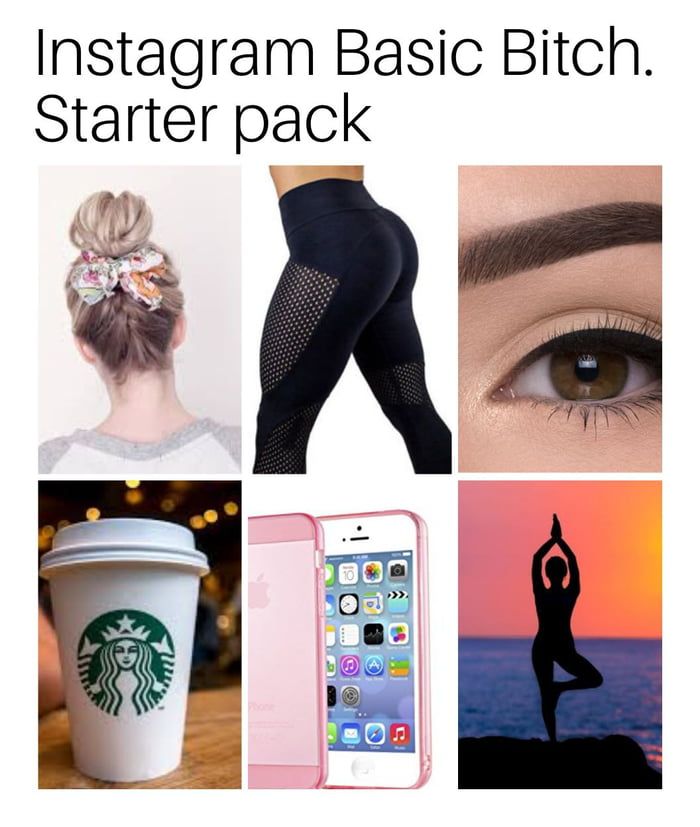 There are two options to change this situation - either completely change the presentation of the material and make a new post with a different topic, or experiment with other audience settings. Both require preliminary testing, which cannot be done in full mode directly from the application. So to solve it, you will have to go to the Facebook Ads Manager.
Low reach
Low reach indicates low impressions.
Solution. Serious work is required with the settings of the target audience and with the advertising budget. The most common problems that you have to deal with are insufficiently high bids or, conversely, too "regulated" targeting. And if you can experiment with the bid value directly from the application, setting different budget parameters for the same ad for a very short time, then with targeting your path lies again in Facebook Ads Manager or you can simply choose a wider audience.
Actually, this is all that will definitely come in handy when viewing and analyzing statistics from the Instagram application at first.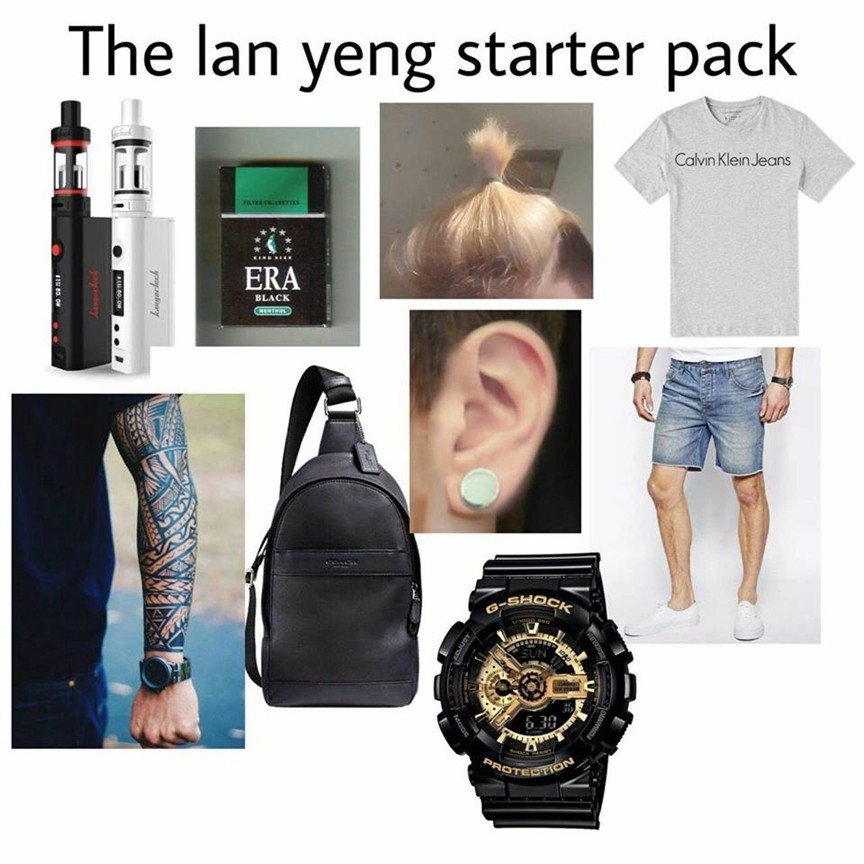 And for a snack, advice for tired marketers - performance analysis is impossible without data on views, likes, and so on. But interrupting them manually from the small screen of a smartphone takes a long time, and it is impossible to copy. Especially if you really need it right now, and to a stationary working computer is like walking to China. Instead of tedious erasing, that is, writing, you can use special services for working with social networks that will collect everything for you - for example, LiveDune. Access to the account can be carried out from anywhere and the numbers will always be at hand.
Useful mobile apps for advertising through the Instagram app
Since we are working in the Instagram app, placing promotions through it, it is more convenient to optimize them right there, on the smartphone screen. Logical, isn't it? We have compiled a list of useful mobile apps for you that can make life much easier for both beginners and experienced marketers when running an advertising campaign on a mobile device.
Some of them are absolutely free, some are shareware, that is, basic functions are available, and additional ones will cost money. We also included paid applications in the review, but only those that seem useful to us.
If you're just getting started, try the free tools first. This will give you the opportunity to get acquainted with the functionality, understand whether it suits you, and only then move on to the next level.
For convenience, we will divide the best applications into the following 4 categories.
Photo editing - change and optimize proportions and sizes for Instagram requirements.
Layout and design - creating creative collages, layouts and graphics.
Video editors - capture, design and edit videos.
Audience acquisition, analytics and data - generate leads, grow your audience and track results.
Photo editing
VSCO
Options: version for Android and iOS.

Price: Basic version - free, paid subscription - $19.99 per year.
This application is so popular that it even has a branded #VSCO tag. It is used by about 200 million Instagram users - these data are provided by the developers themselves, who specifically counted the number of tags in the relevant posts. The app comes with 10 presets that will make your phone shots look like scenes from a Hollywood movie. There are also great tools available for editing low-quality photos, such as increasing contrast and reducing noise.
Snapseed
Options: version for Android and for iOS.
Price: full version is free.
The application from Google developers is "sharpened" for processing and editing photos on Instagram - from JPG to RAW format. This makes it a powerful tool even for professional photographers. In addition to applying filters, you can solve more serious photo editing tasks.
For example, remove unnecessary elements, including people, "straighten" the geometry of buildings, or use curved adjustment to control the brightness of the image.
A Color Story
Options: version for Android and iOS.
Price: Basic version - free, paid subscription - $24.99 per year.
Apple considers this mobile application one of the best for photo editing, which is not surprising. Created by real pros and photographers, unique presets and filters can turn even the most nondescript photo into a work of art in the blink of an eye. You can also create and save your own settings to style your Instagram photos in a unique way. The Instagram feed planning tool is also useful, which is able to give a coherent look to the entire grid of posts.
Priime
Options: iOS version only.
Cost: one time $2.99, plus payment for additional presets.
Need a photo editor for beginners or a super pro who can process images of any format, including RAW? Think Priime.
This powerful Instagram app provides more vibrant colors and maximum resolution for your saved photos. With it, you can also edit live photos (Live Photos) - the same effects apply to moving objects.
If you're not a post-production expert, the editor will offer pre-made stylistic presets based on the unique colors, content, and format of your photo.
Layout and design
Layout from Instagram
Versions: Android and iOS version.
Price: full version is free.
Developed by Instagram, the Layout photo mixer is able to instantly crop your photos by offering different collage combinations. Up to 9 can be loaded for processinga photo. You can pick up these 9 images right in your gallery, or you can not use the saved ones, but shoot them in the process. Then you only need to specify the dimensions for each photo and pass the collage through the selected filter. Done, the resulting publication can be posted directly to Instagram.
Adobe Spark Post
Options: version for Android and iOS.
Cost: starter pack - free of charge, additional functions - on a paid basis from 9$.99 monthly.
A unique opportunity to enhance your photos with professional fonts and creative designs from Adobe. Professional layouts will make your Instagram post stand out without having to reinvent the wheel. Even if you don't have the photos you need, you can find the right one on the topic right in the app — Spark Post has its own photo bank with thousands of positions. What is especially valuable, this feature is free - you do not have to redeem the pictures additionally. It is also convenient here to create graphics for a post that do not contain a photo at all, and beautifully design text blocks.
A Design Kit
Options: iOS version only.
Cost: Basic version is free, additional features are paid from $23.
99 per year.
The creators of A Color Story have extended the possibilities of their photo editor with this application. It can be placed as an additional or completely independent. Contains various designer fonts to create beautiful layouts for your text messages. It also features a variety of unique sticker stickers, created especially for the app by talented illustrators. And, perhaps most importantly, there are hundreds of brushes here, from markers to pencils, so adding a few hand-drawn elements to your photos is not a problem.
PromoRepublic
Variants : Hootsuite App Directory.
Cost: full version - free.
PromoRepublic is a very useful application that has over a hundred thousand different ready-made templates, layouts and photos. Whatever business you are in, be sure to choose the right design for your post. Moreover, the program also offers ready-made ideas for posting on Instagram for literally every industry.
There are even separate templates that are dedicated to some holidays, events and trends. And with the integration of the PromoRepublic app with Hootsuite, you can share app content directly from the Hootsuite dashboard.
Video editors
Boomerang from Instagram
Options: Android and iOS version.
Price: full version is free.
A very simple app that doesn't make the user think a lot! With it, quickly "cutting down" a video on Instagram is no longer a problem. Just open Boomerang, press the button and you're done. The application works on the principle of continuous shooting - it takes 10 shots in a row, then glues them frame by frame and loops. The result is like an animated GIF. The resulting mini-video does not need to be edited anymore, you can immediately post it. What is especially convenient, you can use both the front and rear cameras of your smartphone to create it.
Life Lapse
Options: Android and iOS version. Cost: starter pack is free, additional features are chargeable from $4.99 per month.
Stop motion videos can be a great way to showcase your products or create an interesting service video. But if you do it yourself, this is a rather laborious process. If you don't have time to master the profession of a director, use Life Lapse. The application uses special layering tools, so it can be used to process a series of photos in such a way as to create a genuine sense of movement. After you add and adjust the necessary images, the application itself will create a video from them. It can also add audio tracks that do not require the permission of the copyright holder and royalties.
InShot
Options: version for Android and iOS.
Cost: starter pack is free, additional features are chargeable from $3.99 per month.
InShot is considered the best video editor for Instagram. And not because he is especially good in any one area.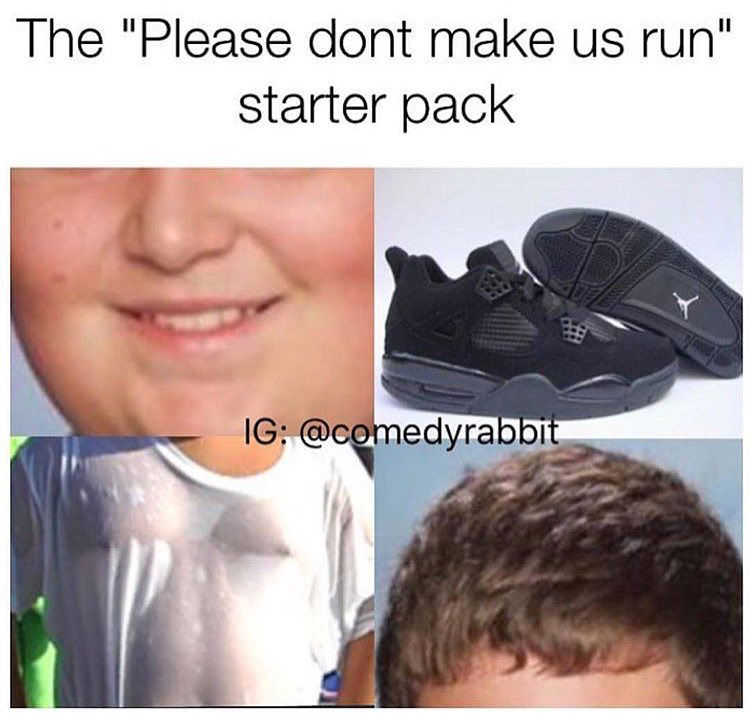 Rather, because it can literally do everything, that is, for complex video editing, you only need this application and nothing else. You can freely change the proportions and sizes of frames, their appearance, as well as control the display speed, merge and separate different videos, apply different filters - there are a lot of options. In general, you can customize each video to your taste and even add music to it directly from the application. Do you regularly edit videos on your smartphone? This is a great option with a lot of features.
Clipomatic
Options: iOS version only.
Cost: $4.99.
Subtitles are a great way to optimize videos for those Instagram users who like to play them with the sound off. Cliptomatic automatically generates titles from your speech during video recording. You can edit the resulting texts if they are not recognized correctly or you just don't like them very much, as well as change their design in just a few clicks.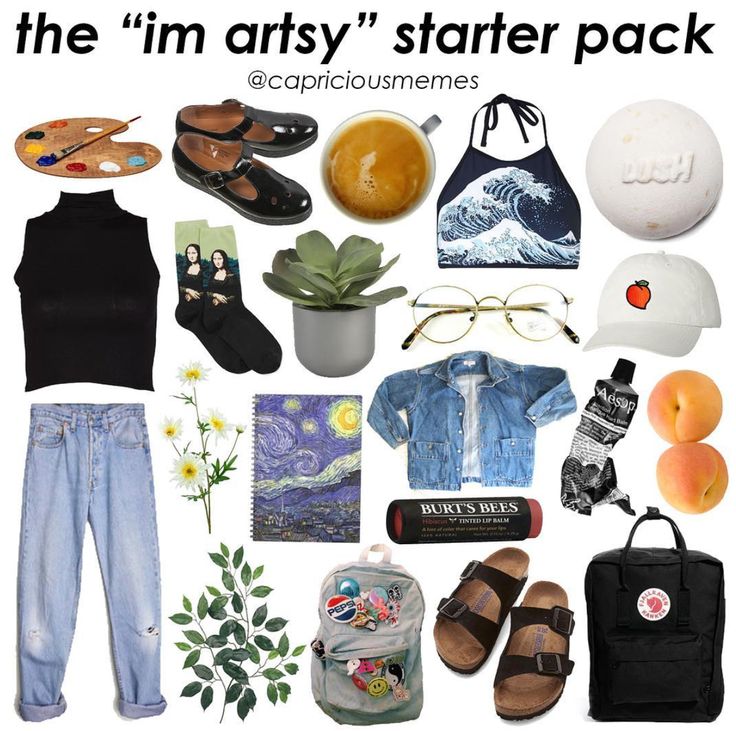 Among other things, the program understands both English and Russian.
GoPro
Options: Android and iOS version.
Price: full version is free.
If you shoot Instagram Stories with a GoPro, the GoPro mobile app will make your life a lot easier. You can use one particularly beautiful photo to adjust the settings for future video or time-lapse, and get a clear preview of the shot. The finished video can be posted on Instagram immediately, or you can edit it. For example, apply different filters, merge frames from multiple clips, slow down or speed up, attach stickers, and so on. The app can also compile the best moments from your latest footage to share directly on Instagram.
Audience Engagement, Analytics & Data
Hootsuite
Options: Android and iOS versions.
Cost: free maintenance of up to 3 accounts in social networks; paid plans for more users and accounts.
The main advantage of the application is that all social network management functions will be available to you anytime and anywhere. Beyond that, Hootsuite has two really important features for Instagram marketers. Firstly, this is the possibility of reposting with the source, the so-called regram. Sharing user-generated content is a great way to get followers and followers, but the Instagram app itself doesn't have this feature built in. But Hootsuite has it - just a few clicks, and you can publish photos from another account in your feed.
Secondly, this is the ability to schedule posts on Instagram for a later date. So you'll always post on time to engage with your audience, even if it's not the best time to post.
With this mobile application, you can also plan to attract the right audience and measure the effectiveness of advertising campaigns.
Iconosquare
Options: Android and iOS version.
Cost: from $29 per month.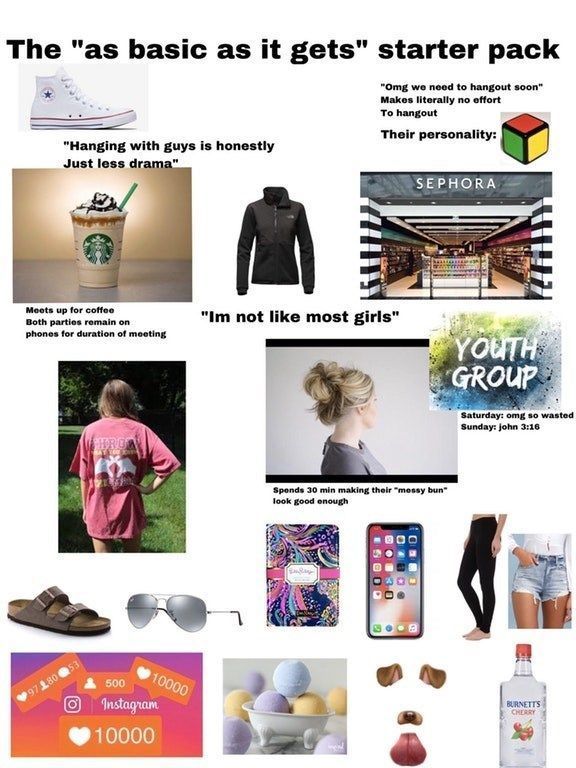 Iconosquare makes it easy to evaluate various analytics parameters and thereby increase the effectiveness of your advertising through the Instagram app. But the program will not only give a detailed report on each indicator you are interested in, such as reach, engagement, and so on. You can also compare the resulting numbers to industry benchmarks. The application database contains data on more than 100 types of business, so you can find your own with a probability of 99.9%.
Panoramiq Insights
Options: Hootsuite App Directory.
Cost: from $8 per month; there is a free version for Enterprise plan subscribers on Hootsuite.
The application will provide a complete analytics of your Instagram profile on many important indicators: from target audience demographics to CTA clicks, follower growth and profile views. Here you can easily track your best advertising posts, manage the effectiveness of each new campaign, and generally keep your finger on the pulse.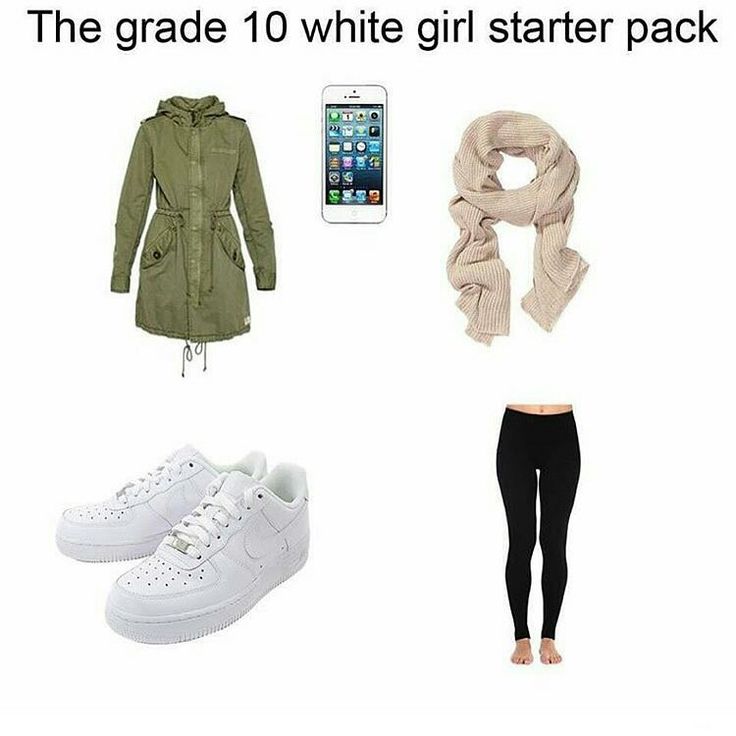 If you need to work stationary, Panoramiq Insights allows you to export all reports as PDF or as a table in Excel.
Command Instagram Analytics
Command Instagram Analytics
Options: iOS version only.
Cost: starter pack is free, additional features are paid, such as Analytics Pro for $9.99 per month.
The application is specially created for Instagram analytics and gathers together a lot of metrics for further analysis. It has an intuitive interface and structure, displays reports not only in tabular form, but also in the form of graphical diagrams. The summary report form is also very convenient and allows you to evaluate many parameters, from standard ones like the total number of subscribers to the quality of photos in your publications. The app has built-in guides for using hashtags, creating headlines, and even a list of recommended influencers to work on.
Tips for creating ads through the Instagram app
When advertising through the Instagram app, we follow the simplest path.
Plus, we make our lives as easy as possible by using other mobile applications to create content and track the effectiveness of advertising campaigns. The only thing left to do is to figure out what kind of ads to create, given the limitations of the mobile version that we have. After all, lemonade can be made from lemons, and excellent cottage cheese is obtained from bleach. At least outwardly.
We have selected for you the TOP 5 quick solutions that will help you create ads directly from the application without spending a lot of time and effort on it.
Branded hashtag contest
Create a promo post in multiple image format. One is a photo of the prize, the rest are several text slides with the conditions of the competition or lottery, united by a common design. It's fast enough if you already have styles and filters ready. Add a contest hashtag so users can easily find it and run ads. The purpose of the event is to increase reach and engagement.
Ads that lead to a product page
One of the easiest ways to drive sales on Instagram is to advertise a specific product with a photo in a post that leads to your online store or website.
Instagram ads are unique in this sense, as they allow you to add CTA buttons and click-through links, which is not possible for any other "non-advertised" post.
Post a photo or couple of photos of your products with a description or call to action in the caption according to approved design templates. If you want to maximize sales, consider adding a unique offer or discount for a limited time. Giving people a reason why they should act or buy now rather than later is an effective way to increase your conversion rate. If you provide services, this format also works. Just make an offer for a service you can provide, like a mini-consultation or an appraisal.
Your product in action
Beautiful product photos work well, but you can make them more attractive to your followers by showing them in action. Showing someone using your product encourages them to think something along the lines of "I could be that person." Therefore, a short video in stories with bright designer texts and stickers about prices, promotions or various benefits is what you need.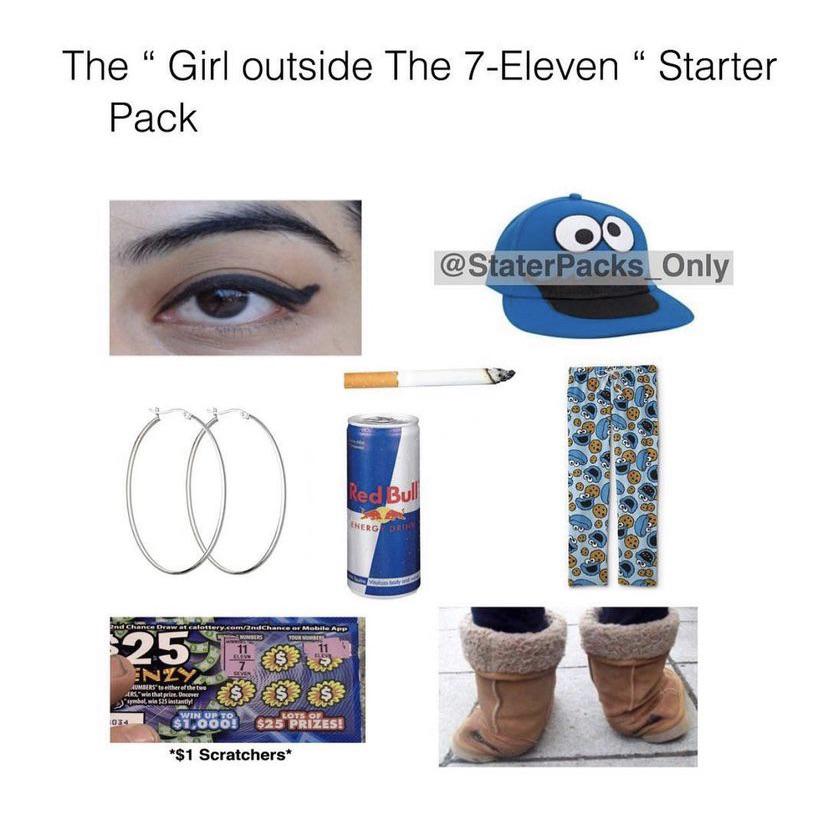 This can be quickly launched into advertising using the settings for the desired audience and video editors. It's also helpful to show people the different models and situations in which your product can be used. This can influence the buying decision.
Testimonials and stories from existing customers
It's one thing to say that your products are amazing and worth buying. Another is to prove it with loyal customers. The regram function can be very useful here - reposting publications from other profiles. Carefully monitor all the posts of your audience or, in the end, order reviews from influencers in the right way. Then spend a couple of minutes on the repost - and the ad that will attract new customers is ready.
Experiences related to your brand
In addition to photos of specific products, services, placement of competitions, and so on - in a word, everything that is directly related to sales, there are simply beautiful pictures. Instagram users are much more willing to interact with them, so they are great for advertising.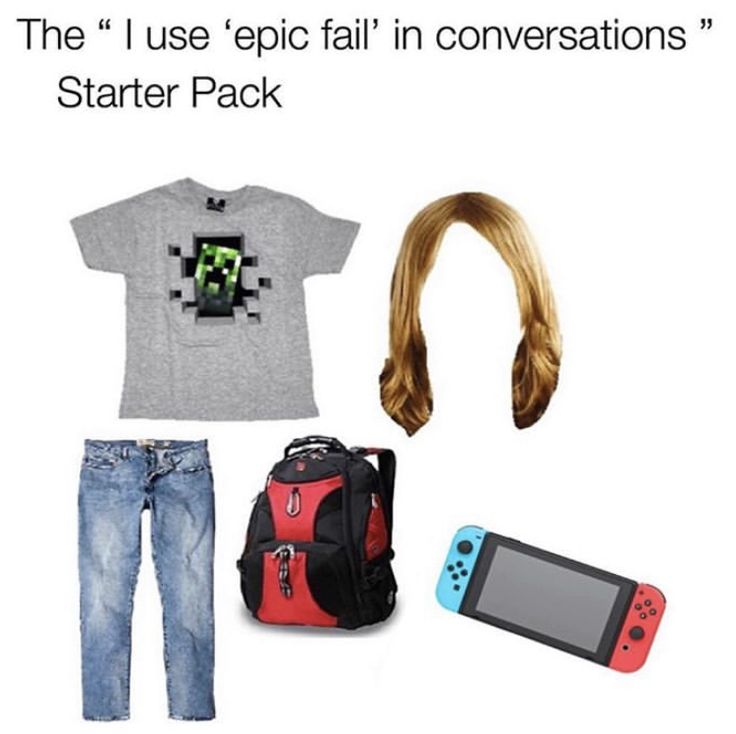 Pros in this direction, for example - General Electric. On their profile, they regularly promote stunning landscape photos with or without windmills in the background. A beautiful sunset from the office window for a financial company, or a cup of coffee for a design bureau before the start of the working day - this is an example of content that is suitable for such promotions. And it's also easy to make it - just apply a filter or text in a corporate style to the desired photo.
Despite the seeming simplicity, setting up advertising on Instagram through the application is a multifaceted task. From how to choose the right placement parameters to what is actually better to place and what auxiliary tools to use. We hope that our material will help you understand all these subtleties and become a real pro in this business!
Next article: « Increased sales conversion by 115% through the implementation of end-to-end analytics. SWOS Case
TOP-5 applications in the work of a stylist| School of stylists ReStyle Studio
Every time you suffer from the fact that there is nothing to wear, but what you have doesn't match? Trying to imagine how all this will look only in your head? Do you take a dozen things with you to the fitting room to see if it can be worn in one set? Stop torturing yourself, clothes and consultants.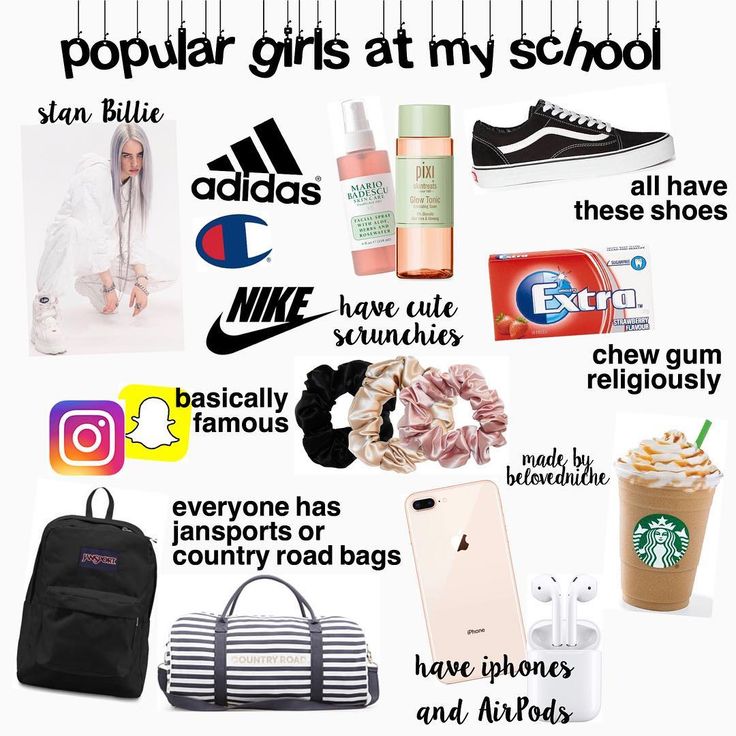 It is not in vain that we live in an age when more and more robots are being planted instead of pets.
Developers of programs and applications do everything to make it easier for us to look stylish and be the most beautiful. And now, thanks to them, in a couple of clicks you can assemble the perfect bow and constantly train in composing images.
I wonder what program stylists use to make collages and how to replace polyvore ( the Polyvore platform closed in 2018 )? How to make a collage of clothes, shoes and accessories on an iPhone for free?", then Closet is a 100% hit.
A very handy app available for iOS and a godsend for working online. A database of examples of clothes and shoes, the ability to create images from items of your own wardrobe and useful tips for the work of a stylist. And hello to perfectionists - classification of clothes by tags. Upload photos and enjoy ready-made bows.
COMBYNE
Not just an assistant app anymore, but a whole social network for fashionistas and dudes.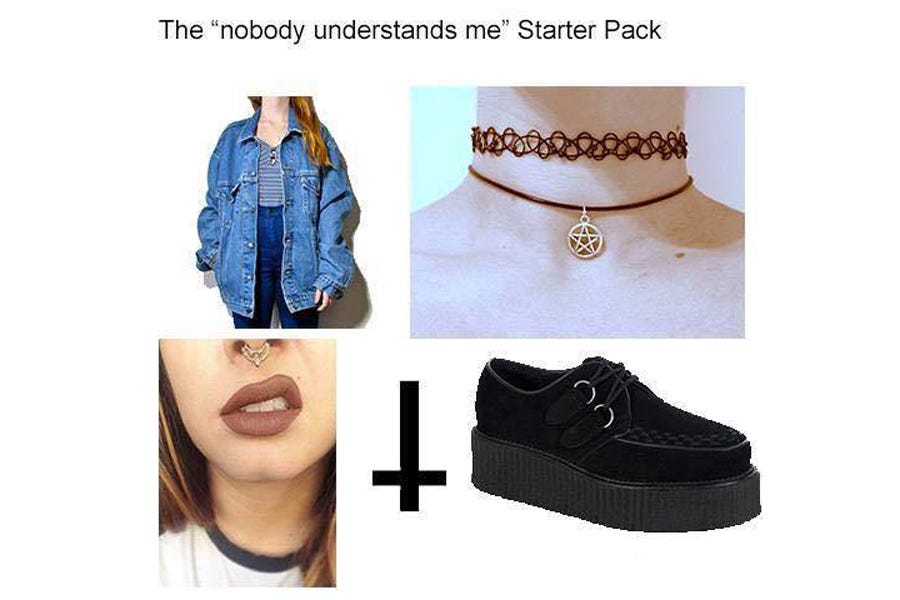 Make a collage of your favorite clothes? Easily.
You can also participate in daily contests (which change topics every day), collect likes, comments from subscribers and become a very popular stylist. Or you can simply create bows from the collections you like or from your own clothes. And all this right on your phone.
By the way, this app is available for both iOS and Android.
STYLICIOUS
This iOS app will help you, first of all, to make a collage of your photos. More precisely, from a photo of your clothes. You can play with style, color combinations and also share the result of your work on social networks.
The app also helps you create outfits for specific events and categorize items.
Well, a huge plus in the piggy bank - Stylicious is recommended by authoritative American publications.
STYLEBOOK
A little bit of your time, an interest in styling and a desire to create a collage of your clothes is all you need to work with this application.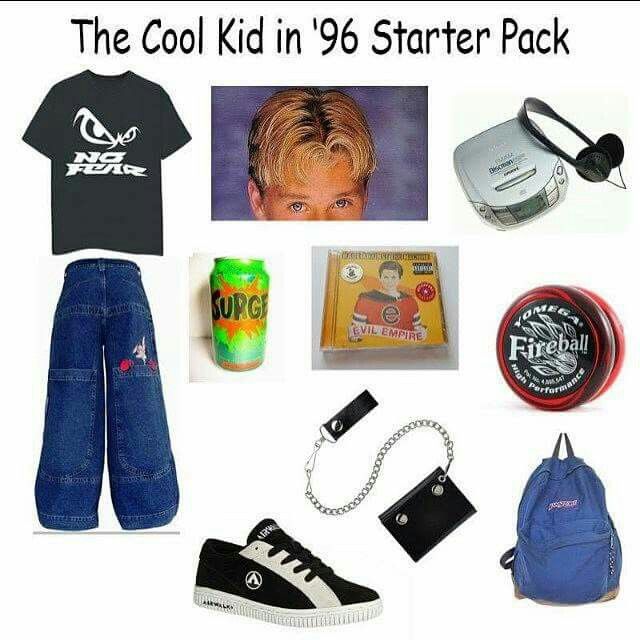 And StyleBook will not remain indebted to you.
A huge database of stylish clothes from a wide variety of brands, the ability to track styles previously used to avoid repetition in looks, and inspiring interviews with famous personalities from the fashion industry.
Where to find? in AppStore.
TREND FOR TREND
Do you want to be aware of all the latest trends and stylish novelties and know how to create fashionable bows? Then this service will definitely win your heart.
A very cool program whose name speaks for itself. It is used not only by those who just want to be in trend and make a collage of stylish clothes, but also by editors of fashion magazines and other luminaries of the fashion industry. The secret of success is simple - cooperation with the legendary site "Fashionista" to compile the most relevant selections and very high quality photographs.
Now you understand why professionals prefer it?
We create looks for our students and clients using these services.