How to start a food instagram
Start a Food Instagram Account that gets Thousands of Followers
A complete step by step guide to creating and growing your Food Instagram account to thousands of followers
Learn how I grew my Instagram Food account to over 40K followers and created a multi-million dollar (valued)  startup called Cravve.
This guide will help you avoid the common pitfalls and mistakes I made. Your path to success will be a lot easier, quicker, and cheaper than mine. CAROL HOANG
How do you start a Food Instagram blog with thousands of followers and make additional money?
You can do it. Tons of people already are. I am proof that being a full-time Instagram food blogger can be done. I will walk you through the steps to get there.
Want proof?
My Instagram food blog @cravveapp has over 40,000 followers, my posts reach over 1.1M people every month, and our posts regularly reach over 10K people.
Instagram
As a food blogger on Instagram, an avid user of Yelp and Pinterest, I was not satisfied with the experience of finding the best local food, getting menu recommendations for restaurants, and growing my food community.
Also, algorithm changes with these big tech apps kept making it harder for me to reach my audience and grow my community. Fed up with these apps I decided to create a food review and food blog app called Cravve.
In just a few months of launch, the app has a 4.9 rating on the app store and has over 10K members. In addition, a recent independent 3rd party valuation estimated Cravve as a multi-million dollar app.
I am proud to say that being a food influencer and running this business is now my full-time job. I want to help you do it too.
How to start a Food Instagram Account?
Now, let us talk about helping you start a food Instagram account and becoming a Food Influencer. It is essential to have long-term and short-term goals. Becoming an overnight influencer and gaining 40,000 followers overnight may not be a realistic goal if you are just starting.
I will be honest building an app and growing a 40K Instagram following is hard; it takes a lot of time, effort and commitment.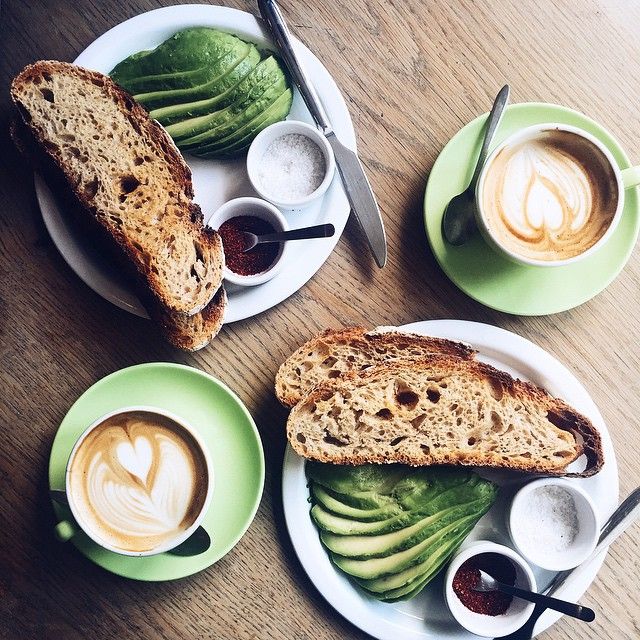 Now, you are not going to reach millions in monthly traffic to your content overnight. However, achieving thousands in traffic and starting to generate additional side income is doable in a short amount of time.
For most food bloggers, an additional income from a passion or hobby would be a dream come true. I know it was for me!
So, yes, your food photos and text can help make dreams a reality.
Where to begin?
I began my journey from the same place that you are right now. The only difference is that I have been doing this every day for years.
​
Was it easy? No, I made a LOT of mistakes. Fell hard, spent hours working on things that did not work, and have had tons of terrible ideas that have since come and gone.
​This guide will help you avoid the common pitfalls and mistakes I made. Your path to success will be a lot easier, quicker, and cheaper than mine.
​Let us get started!
Your 3-minute guide to starting a Food Instagram Account
In this section, I will cover the essential steps to get you on the fast track to creating your Instagram food blog or updating an existing account that is underperforming.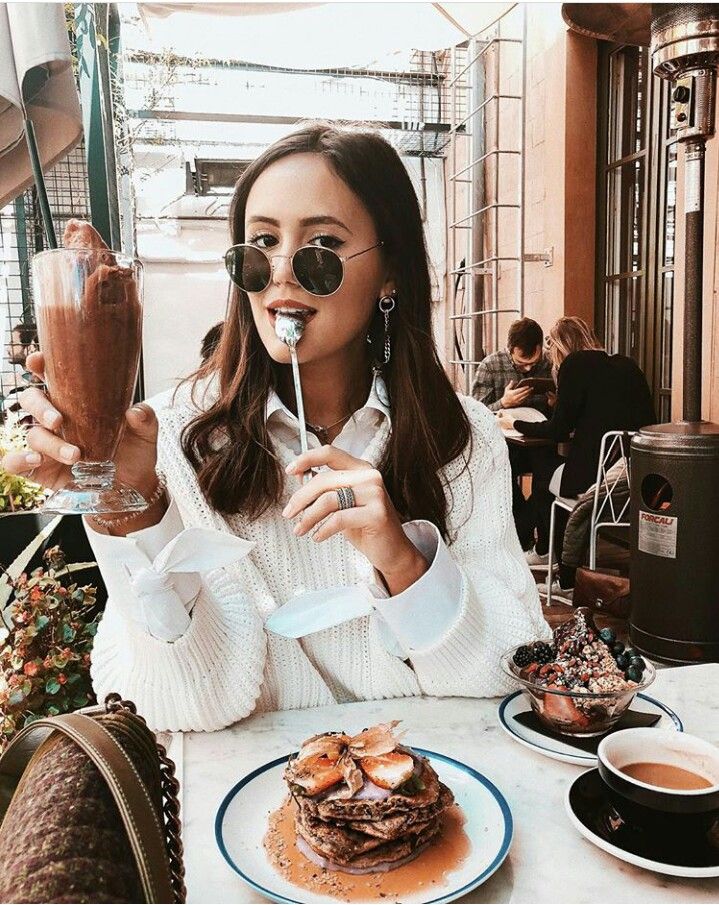 To start your Instagram food blog, you will need to decide on the following:
Instagram Food blog type

Username handle for your Instagram food blog

Blog profile photo

Blog bio description.​
These are the steps to creating an Instagram food blog. The decisions you make can be the difference between a memorable account that breaks-through and one that gets ignored and disconnected.
I highly recommend you tap into your food passions, assess your content creation technical skills, and choose a blog type you think you can add the most value to what is already out there.
Begin by doing competitive research to see how the most successful food blogs in the category add value.  Then think about how you can build or add something different. ​
Not sure where to start when it comes to food blog type? To help you along, here are a few food blog types to consider and are commonly created:
Homemade Food Blog

 – sharing homemade recipes and creations

Travel Food Blog 

– sharing your food travel adventures

Local Food Guide Blog

 – sharing the hottest new local food

Food Category Blog

 – sharing the best coffee or pizza in a location

Healthy/Vegan Food Blog

 – sharing healthy food or vegan food

Food Diary Blog

 – sharing your everyday food adventures

Mukbang Style Food Blog

 – sharing live eating of amazing food creations
​Some food blog types require more advanced content creation skills to be successful (ex.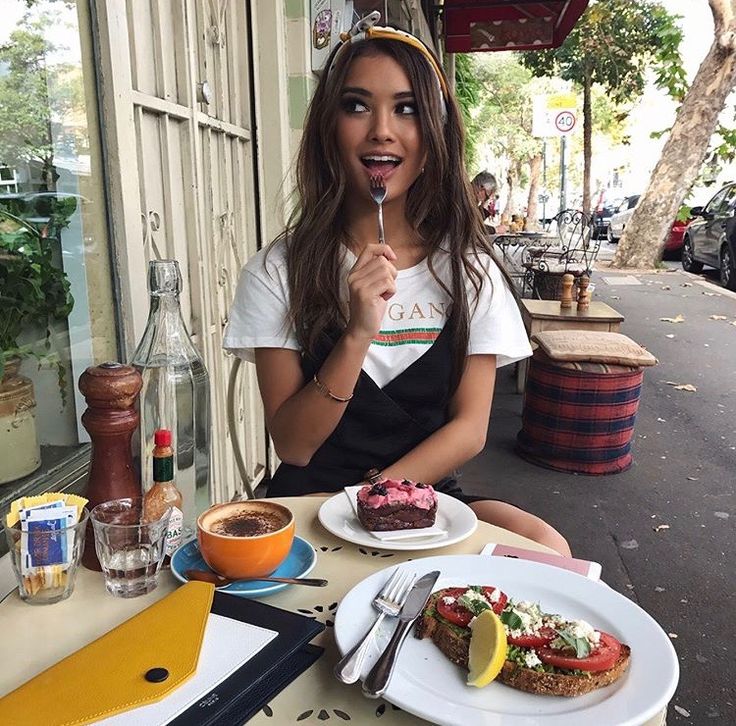 Mukbang Style Food Blog) – keep this in mind as you create your food blog.
The next step is to then decide on a name for the food blog. When choosing a name for your food blog you will want to focus on four factors including:
Availability – is the name available for use? Often great names are taken.
Discoverability – is the name easily searched by the target audience?
Comprehension – is the name easy for other users to understand?
Relevance – is the name relevant to the content your sharing?
With these factors considered – you will be on your way to a great name that will be breaking through, easily understood, and be compelling to your target audience.
When creating a profile photo, it is best to connect this to your content strategy. If your opinion is going to be a focal point of your food blog, it makes sense to use a photo of yourself.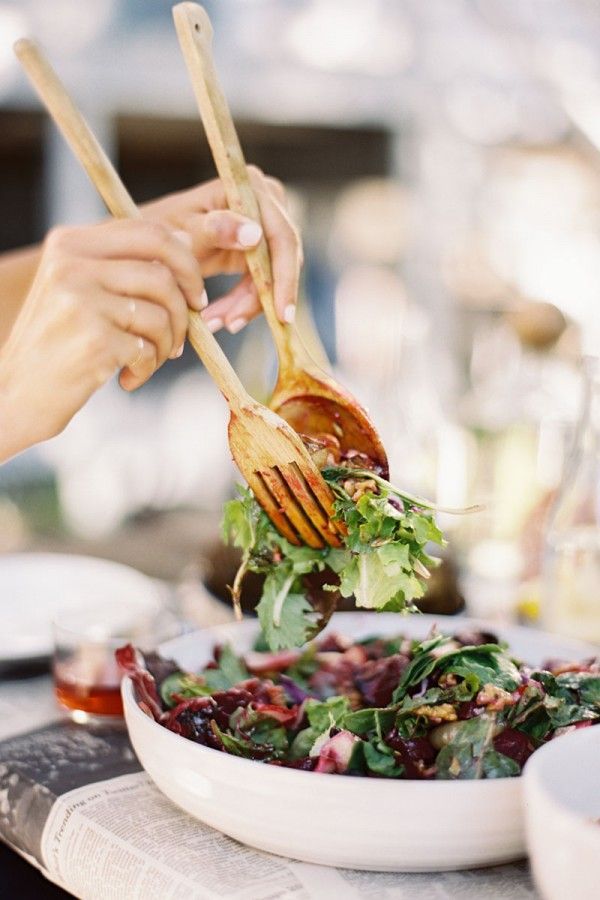 If your blog is about food from a specific location, category, or diet you should use a profile photo that connects to it. Using colors that stand out helps. ​Using colors that stand out helps. ​
Lastly, create a bio that delivers on a few things:
Value Statement:

Explains your blog type and how it is adding value to the follower

Credibility Statement:

Demonstrate your credibility as an expert in the area/topic (ex. other food blogs, statuses you have, websites, podcast, etc.)

CTA to engage: 

Add a call to action (ex. create a personalized hashtag to reshare, DM for the collab, etc.)​
Now, let us go through the whole process in detail.
First Step. Choose an idea for your Instagram Food blog
​If you want to create an Instagram food blog, you don not need a revolutionary idea or think of something groundbreaking or something completely new.
But your food blog should be focused on a specific food idea.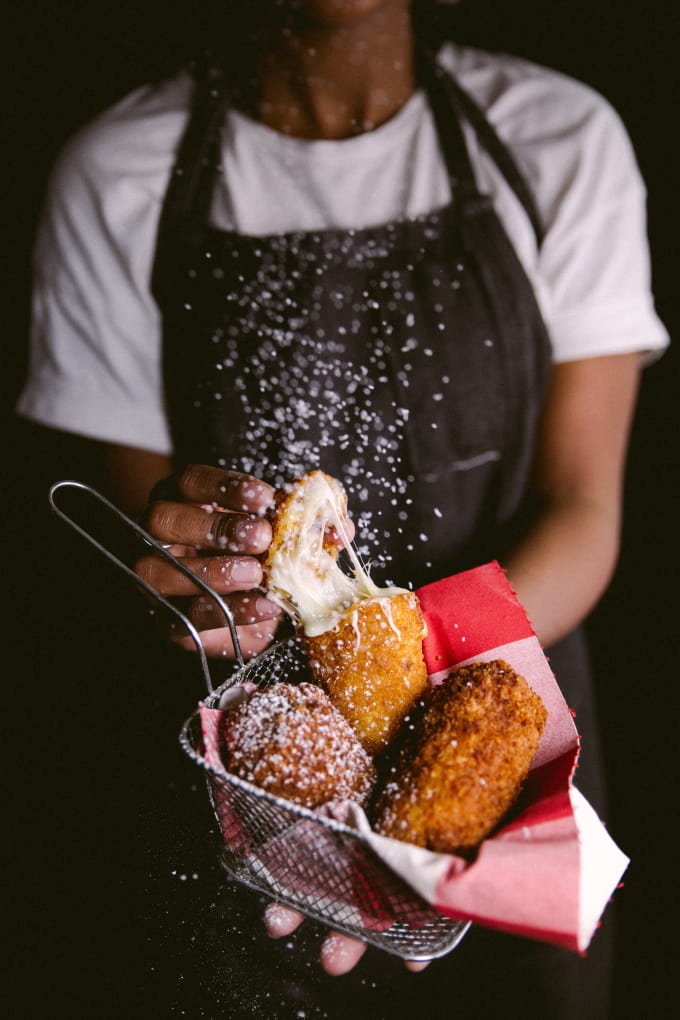 It should also add value to what is already available.
​Remember that no idea, no matter how great, is unique.
​You have different experiences. You have a unique perspective. And you have a vibrant personality that will attract others, as you do with family or friends.
​When it comes to choosing your blog idea, there are essential questions you need to ask yourself.
1. Am I passionate about the food topic?​
If you do not have a passion for a topic, it will show in your food blogging. You should not start a food blog if you do not love what you are blogging about. ​
Whatever the food topic you choose, you should have a natural curiosity to spend hours exploring and getting lost in it. If you do not have a passion for it, you will run out of ideas, get bored, and the content you share likely will not be good.
With Cravve, I knew very early that my passion was finding the best, must-try food in large cities across the US.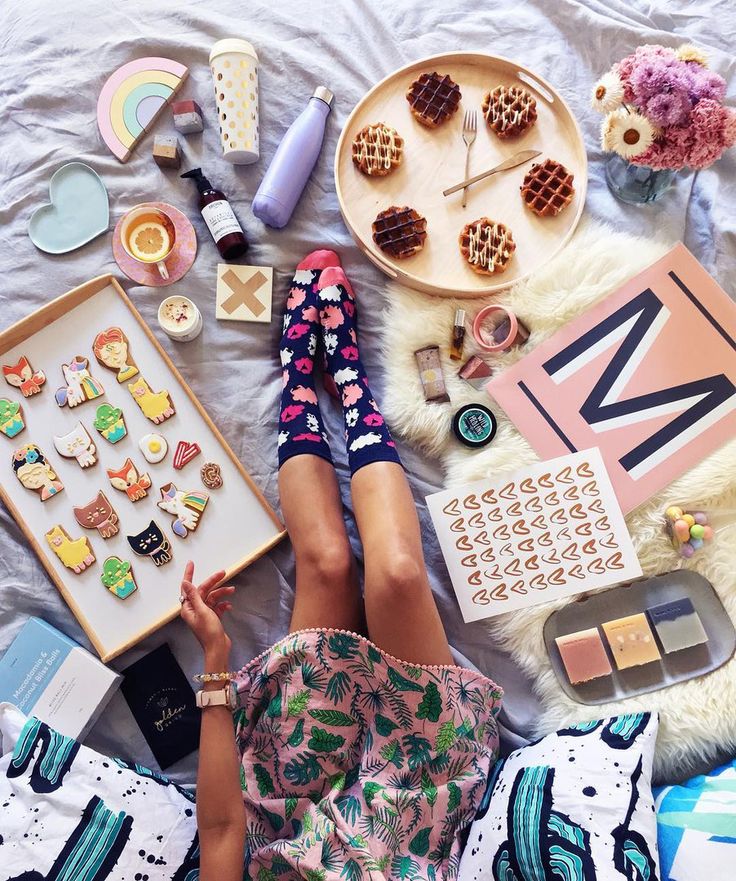 I loved traveling and planning to try all the best food on my visits.
I also knew I had a passion for being a food critic, and I loved reviewing the food, comparing food against each other, and ranking similar dishes against one another.
If you do not know what food topic you are passionate about, spend the extra time reflecting on what you enjoy most about your food experiences. You can also explore other food blog topics to see how others are connecting with their passions.
2. How am I going to add value to the food topic?
You might feel like the topics you are most interested in are already covered and that there are no opportunities for you to be different or add value.
To be clear – there are opportunities everywhere – even the most covered and exhausted food topics. That is the beauty of food culture – it is always changing, and there is a different trend emerging or an existing trend that is evolving.
For example, with Cravve, I knew that finding the best, must-try, and hottest new foods in large US cities was not a new idea.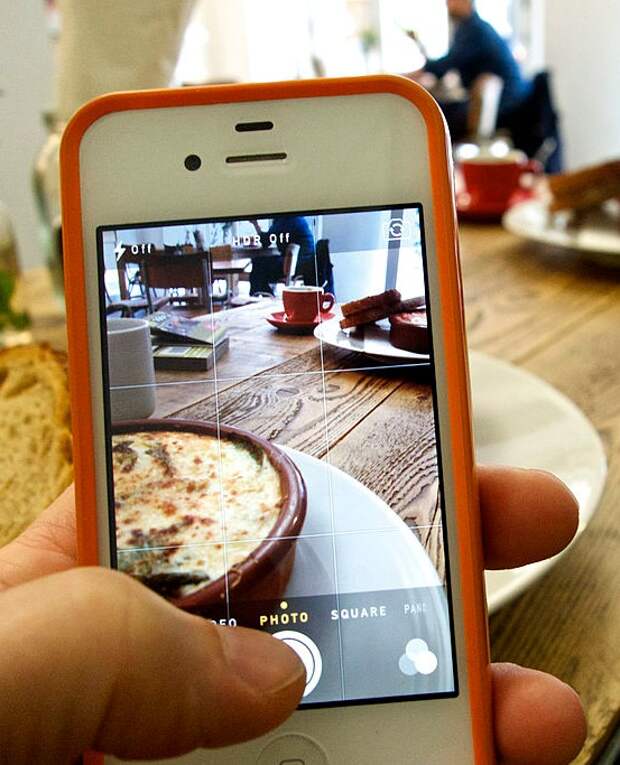 Many Instagram Food blog Pages cover the idea like Infatuation, Yelp, Eater, Timeout, BestFoodFeed Blogs, etc.
But I also knew that a single blog or business could comprehensively keep up with the latest trends and I knew that I could do a better job curating the must-try foods in cities across the US – so I did it.
I just took a different point of view – curating my top 5 favorite food and ranking them. I also moved from city to city and delivered it all in a single account.​ 
Through my experience, I learned that you need to find a different point-of-view or take an existing one but tell it from your unique perspective. I did it, and so can you!
Second Step. Creating a username handle for your Instagram Food blog
Now it is time for the fun part: giving your Instagram food blog a name.
It is your brand. It is what people will associate in their minds when they hear the name.
No need to overthink it. Your brand will build over time.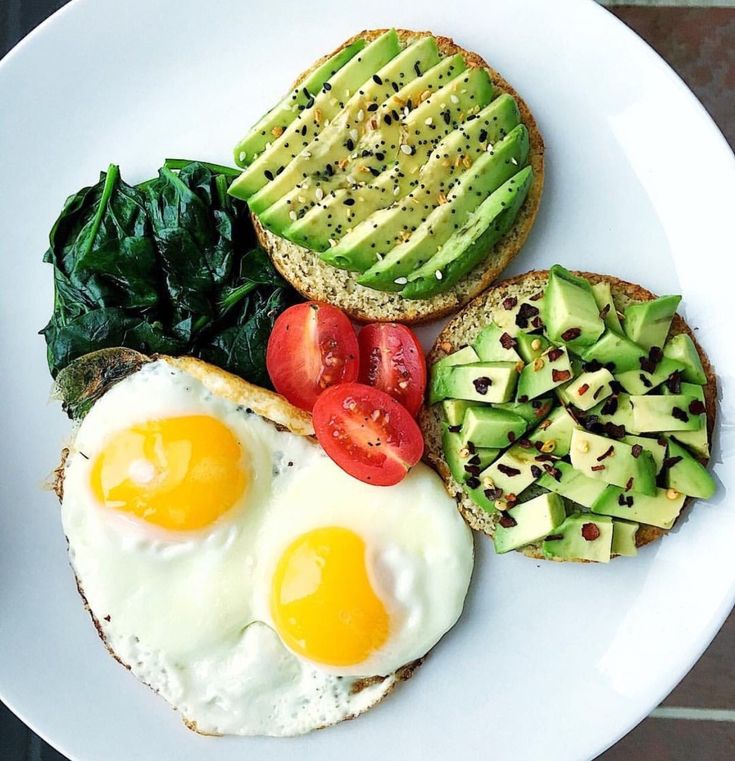 The best way to create a name is to start with brainstorming. In the previous step, you let the ideas overflow to nail down a niche topic. It is the perfect place to start.
.
Take those ideas and brainstorm names in three naming categories, including descriptive names, symbolic names, and abstract names. Spend about 5 minutes in each category. Aim for 5-10 possible names and write them down.
It is time to see if the names you have come up with are available. Start typing the name you are considering into the username of your edit profile page to see if that name is available.​
Looking for inspiration?
For example, food bloggers that aim to stand out for their own unique personal content will use descriptive names that build in an association with their name.
Look at names like @allyeats or @stuffmatteats or @eatwithlinda. These work well if your name and content is the idea you intend to stand out for.
As someone starting, who does not yet have the authority, you will want to find ways to help elevate your credibility and creatively connect your blog to a topic that piques a broader interest to explore more.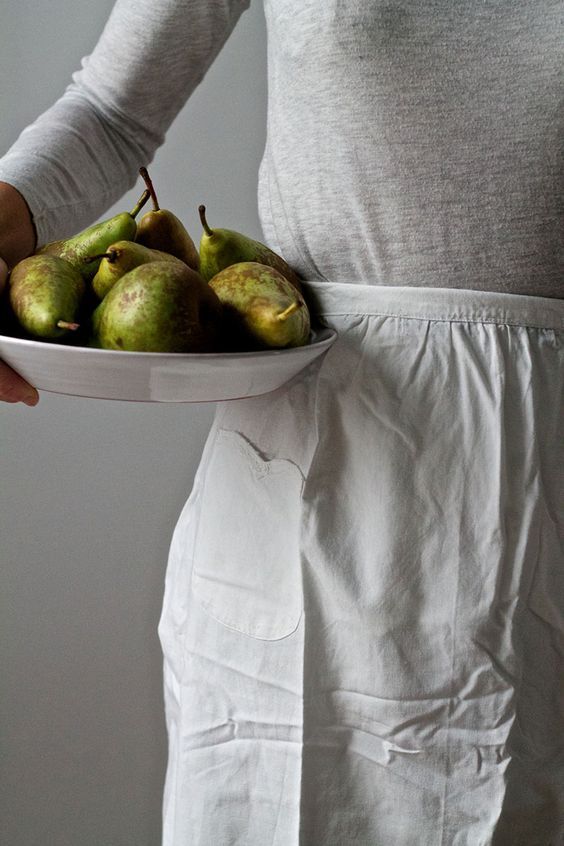 For example, leaning into your local area like @bayareafoodie @the6foodie or leaning into your food habits @putaforkinit or @bobaaddict or @brunchbelly.
When you land on an available name, be sure to save it by adding it to your account, so make sure to avoid losing it. ​
Tip: When creating an Instagram account, you should set it up as a content creator or business, depending on your situation. You will get access to useful tools to build your food blogger community as well get valuable insights.
Third Step. Choose a profile photo that connects to your idea, is memorable and breaks-through​
The profile photo you choose is a way to shape perceptions of your food blog idea and build credibility. It can also help you stand out from the crowd.
You will want to choose a photo that reinforces the idea you plan to stand out for. If it is your own experience and content creation, you will want to focus on yourself and your unique idea.
Food blogs focused on a specific food type of food or food from a location – you will want it represented in the profile photo you choose.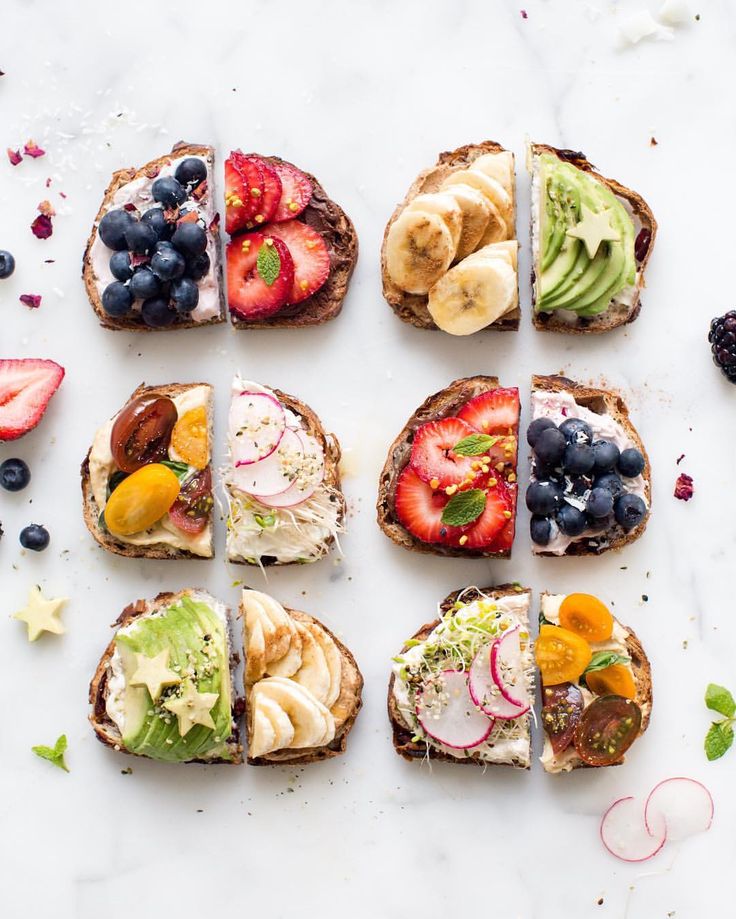 With Cravve's Instagram page, I used the app logo as my profile photo. My logo includes an ice cream cone icon. It is a food I crave a lot and is also one of the most common food cravings among foodies and it also represents what my food blog stands for, which is connecting food lovers to what they crave.​
Fourth Step. Create a Instagram Food bio that ties it all together and drives action​
Now that you have caught people's attention with your awesome profile name and photo. Your bio should do the job of bringing your food blog idea to life and driving action.
First, you want to start with developing your value statement. It is a statement that describes how you are going to add value. Is your blog going to be useful? Or entertaining? It will also explain why people should follow you. The caption should be clear and concise.
Next, you will want to make sure you highlight the things that give you authority or make you a credible source for this content. It is important if you are food blogging on a topic where there are many credible competitors. For home cooks, this is especially important.
Lastly, you will want to create a call to action that drives the outcomes you want. Whether it is collaborations, a hashtag you are looking to build and to promote others, or a website that helps to reinforces your credibility or that you want to drive traffic.
A Instagram Food bio statement example
With Cravve, for example, our value statement is:
"Discover the hottest new food and places near you."​
We leverage our positioning as a women-led startup for connection with our primary audience. It demonstrates the level of commitment and investment in this space we are in.
"Proudly Women-Led | COVID Startup"
​
We then use a multi-pronged call to action, including introducing the Cravve app, utilizing our website to encourage users to download the Crave app, and prompt users to tag us at #cravveapp for resharing our stories.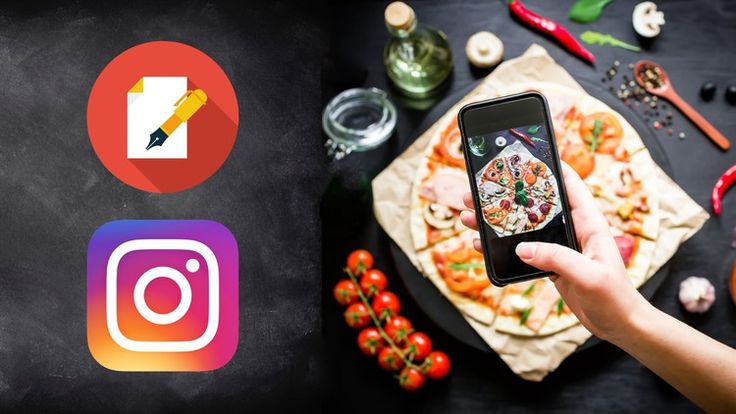 A reshare strategy is helpful for a food blog that curates content from its community. As a result, you will keep your brand top of mind for others.
We have now completed the account creation process and are ready to drive traffic and build your food community.
Fifth Step. Your Instagram Food Blog Guide: Start with your audience
If you want to drive a lot of traffic to your food blog, your Instagram page should focus on reaching the audience you want.
Well, what does that mean? Firstly, you need to know your audience.  Secondly, you'll need to know where to find or reach them. Lastly, you'll want to understand what content they respond to and have a lot of it.
So how do you go about identifying your audience and where you can find them?
A great place to start is to look at your competitor's Instagram page. Take notes on the audience that is liking and commenting on their posts. Look for demographics or personal attributes of the people interacting with their content. I recommend reviewing the pages of at least 2-3 competitors.
Next, review the hashtags used by the top competitor pages. Then have a review of those hashtag pages and write them down. Consequently, these will be channels of traffic for you to consider for your posts in the future.
Lastly, you will want to review the content of those hashtag pages and the people that have tagged content to those pages. However, pay close attention to the types of content shared on the page. After that, you will want to go back to these as you look for inspiration for your portfolio.
1. Creating an Instagram Food Blog content signature and system
​A. Add Structured Post Description
​
​A content posting structure is simple, it is the structure you use for the description you add to your Instagram posts.
As a result, it will build credibility and reinforce the unique value your content adds. It should include a call to action, including asking people to follow you or tag content to your page.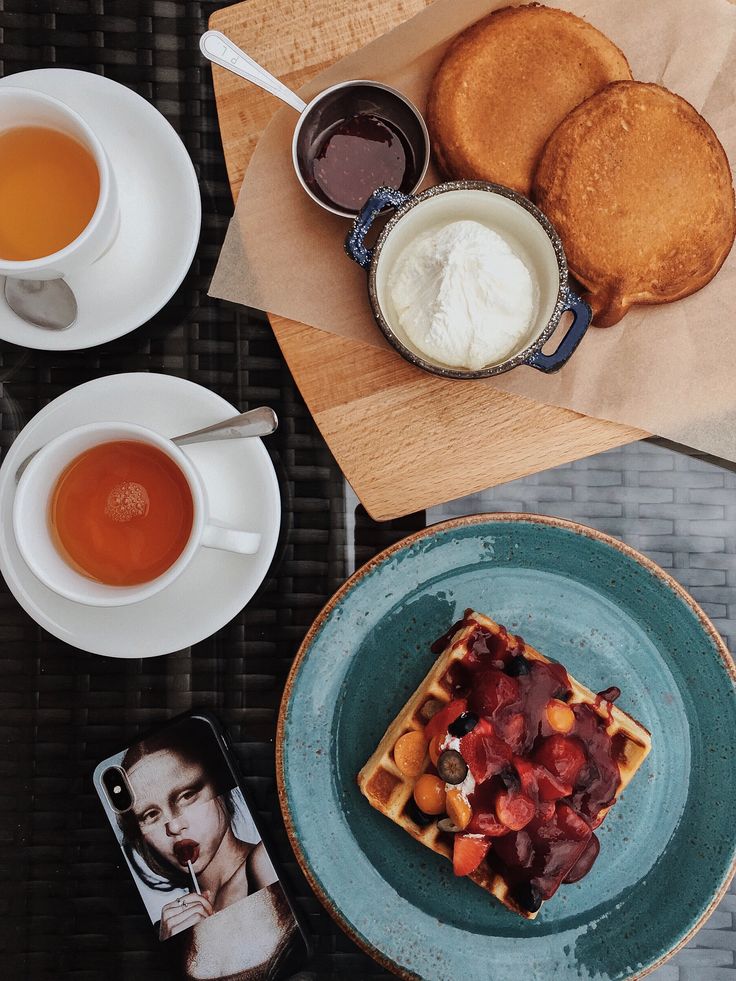 ​
You will want to create a content signature that makes sense for your food blog. For example, it could be recipe details for the homemade food you create, or in the case of Cravve, it is the city of focus, dish details, and restaurant.
As a result, it will deliver the value your blog promises, like useful information about the food or entertaining food content that your blog promises.
B. Add Post Hashtags
Once you have your structured content for your posts, you will also want to have a system for your hashtags. It is critical to reaching your audience with your content.
Instagram algorithms make it difficult for new accounts to breakthrough with high traffic hashtags. However, these hashtags are very important.
In addition to tagging the most popular hashtags for your blog idea, you should include a few hashtags with fewer posts as you may be more likely to be displayed on the top rated page. This page is a valuable source of views and likes. ​
A few quick tips – you do not want to add too many hashtags – this will get your post flagged as spam.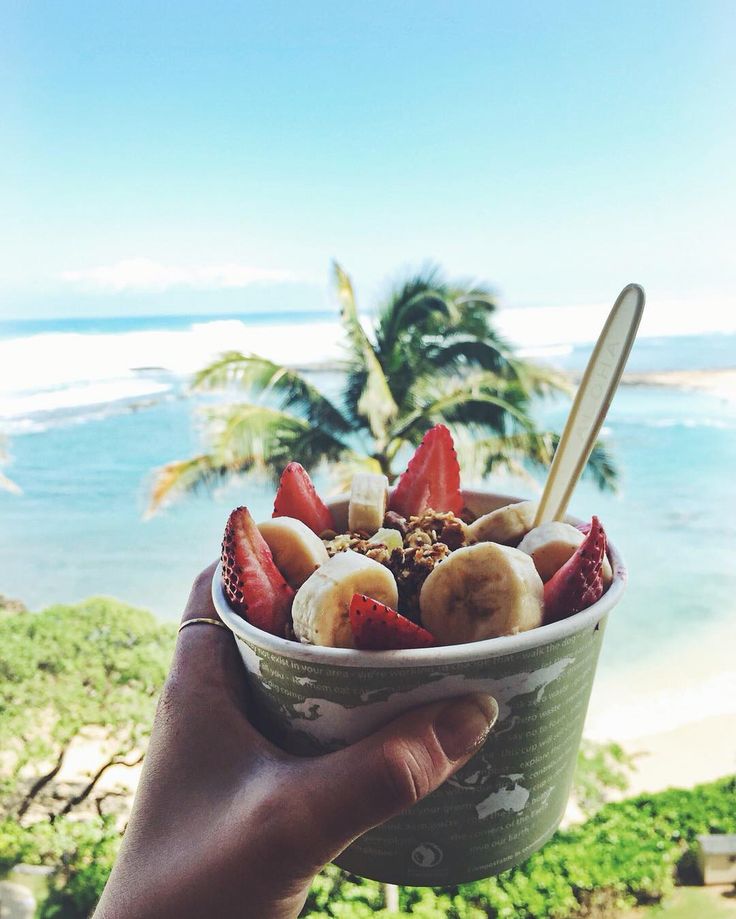 Also, you want to have enough hashtags where you get enough traffic.
I suggest using anywhere from 15-25 hashtags on your post and make sure they are relevant to your post or audience. Also, rotate hashtags regularly where a majority of your hashtags change after every 3 to 6 posts.
Hashtags can be posted separately from your post description and added to the comments of your post.
Now that you have your content structure figured out and have a system for your hashtags – you are ready to build your content portfolio.
2. Build your content portfolio
Building a content portfolio is one of my favorite parts of food blogging. It is where you let your food artistry run free with your idea.
A. Great Photos or Videos of food (this is critical to bringing followers) ​
No matter the type of content creator – great photos or videos of food are critical to bringing in followers. It is a must-have.
Top and far away shots work okay, BUT close-ups work better.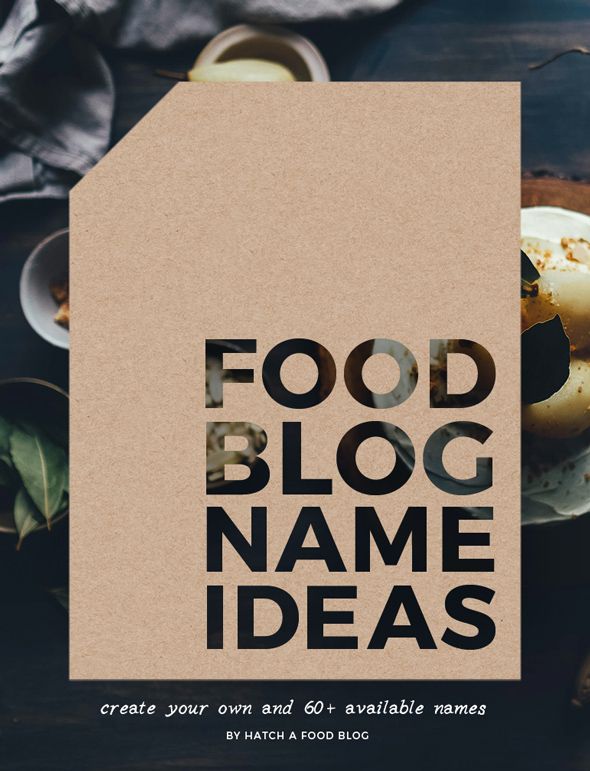 However, not too close – your audience still needs to see what food it is.
The posts need to be clear and the food needs to be visible. Especially with a cheese photo; dripping syrup, or oozing chocolate. Make it about the food, not the photograph.
Consider doing a self-test: does it look yummy to you? Does it make your mouth water? If yes, then it will work.
If it is only a good photo in general, it will not draw as much attention. You have to think like your followers. Would you like to see that image/food on your feed/home page? Would that photo make you want to click on a link for the recipe?
Some personal shots, selfies, or behind the scenes photos work okay if you have a lot of your friends following, but if your followers are there for your food, they may not care about those photos. Instagram food followers are different from personal followers. They want food!​
B. Content Portfolio Development: Have a Game Plan
When developing your content you will want it to deliver on the promise of your food blog.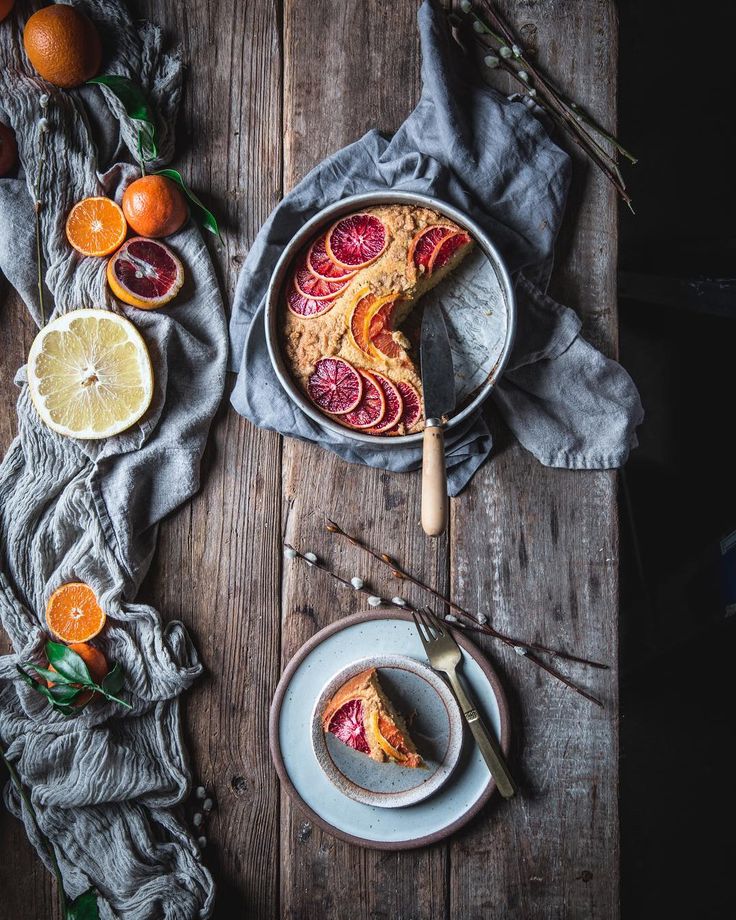 Aa a result, you'll also want a game plan that allows you to test and learn from your content.
How do you come up with tests to develop your content strategy? I highly recommend you leverage the learnings from your competitive scans. These would have given you a point-of-view of what your audience wants to see and what's valuable today.
You'll then want to create some hypotheses for your content and experiments to see which content draws the most demand and engagement. For example, you may hypothesize that if you blog about the best desserts in your area, you can get traffic and likes from your local audience.​
You also want to be working with an inventory that gives you about a week of content. There are Instagram scheduling tools to help set up your postings weeks in advance.
As a result, I'd recommend experimenting with your content for the first few weeks to see which draws the most engagement. Once you have the results, you can lean into the successes you have and build on them.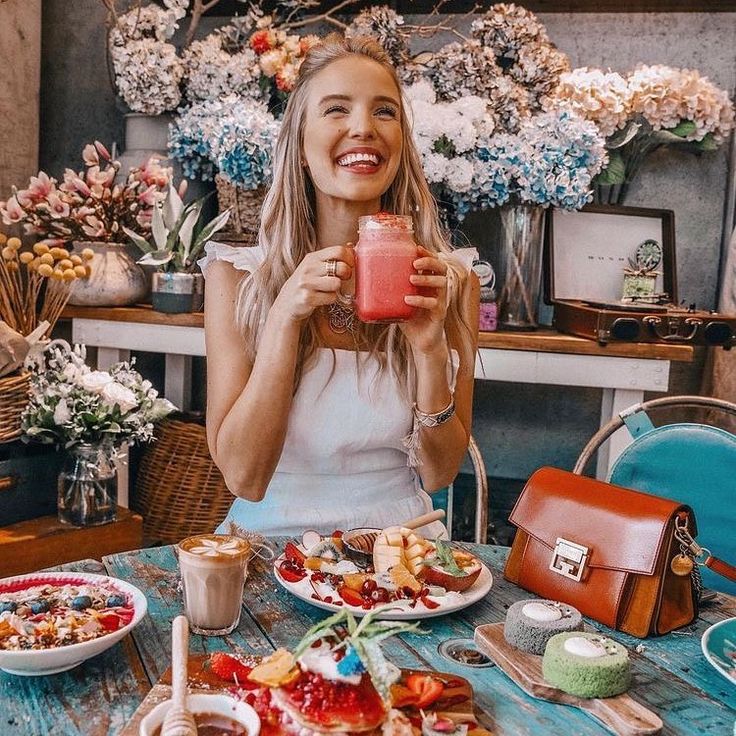 Some food bloggers can do creation and post on the same day but that's usually once you've well established your content portfolio strategy. ​
C. Carefully manage the frequency and time of your post
Instagram loves great food content, but it doesn't want you to overwhelm others or hashtags with your content. You can get blocked if you overshare.
Consequently, this is what makes getting started and growing your food following fast very difficult. To overcome this, a lot of great content is critical as well as growing your following for credibility.
Now knowing what's needed to break through, how much content can you share when you're just getting started without getting blocked?
I'd recommend a maximum of 3 posts per day and have these posts scheduled at different times throughout the day with a post in the morning, afternoon, and evening so you can test peak hours. As a result, you'll want to keep track of the performance of posts through Instagram insights.
These tests will help you understand when your audience is most engaged. From this, you will learn that many of your followers are in different time zones than your own.
Generally speaking, the first two hours of an Instagram post are the busiest. After that, you'll notice a decline in interaction as the day goes on. ​
With Cravve, we found our posts in the late afternoon PST performed best. We would get a surge of activity right when posted and then another one in the morning EST.​
Each food blog is different, so you want to test different times, and see which performs best for your blog. ​
Sixth Step. Find and build your Instagram Food community: a multi-channel strategy
Growing your followers quickly, when you have no or few followers, can be one of the biggest challenges for new food bloggers to overcome. As a result, it can also be the biggest source of anxiety.
To add to the anxiety, similar to posting content, Instagram will limit you on the numbers of people you can engage with like following, liking, commenting, and direct messaging – which are tools to growing your food blogging.
While a lot of great content is a terrific way to jump-start a strong following. You are going to need to use a multi-pronged approach to grow.
So how do you overcome these hurdles and become a food influencer fast?
There are three strategies:
Building your Food community on Instagram

Building your Instagram Food community from other social or online platforms

Paid advertising to build your Instagram Foodie community
Note: For those that are looking for free followers or want to buy followers from third-party apps. We highly recommend staying away from these options. It can be a quick way to get your account blocked or deactivated. Also, if you pay for followers they don't engage with your content, and people will know right away when you are only getting a few likes on your post.
Here is a recipe that worked for us:​
1. Building your Food community on Instagram​
Finding your food community on Instagram is the easiest and lowest-cost way to grow your food following.
Now, let's help you find your audience, reach them and engage them.
​A. Reach out to your family and friends that are foodies
​A great way to get started with at least a few followers is to reach out to your friends and family that are foodies and that you are already connected with on social media like Facebook, Instagram, TikTok, or Twitter, have them follow you.
You can do this by sharing your Instagram food blog, or if you already have a following on your other social media account – you can add it to your bio with your IG handle.
This initial jump start can be so valuable to improving the conversion of the next audience you reach out to, which you don't know and you have yet to build credibility.
B. Follow and like your active target audience
​​It can be a bit of art vs. science, but you'll want to monitor where you're getting the best conversion. As a result of our experience, this approach can be a great way to accelerate your food page growth.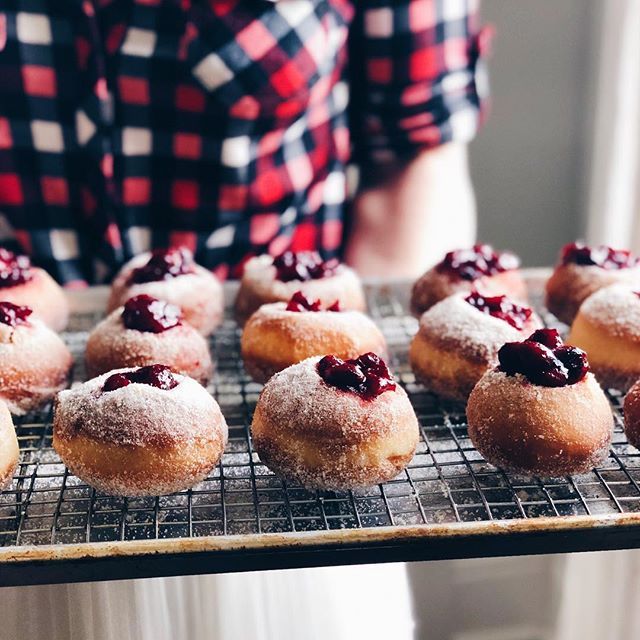 Instagram monitors this activity, and if you exceed the limits they set – they will temporarily block you – sometimes for an hour or 24 hours and in some extreme cases for a week.
Given the limitations, you should use your reach out strategically and focus on the high potential follower. So how do you find them?
Here are four tips for sourcing your target audience:
i. Explore Your Competitors Followers
Start by going to competitor Instagram pages and view who's following them. Given your focus on food bloggers, I'd recommend filtering the followers by keywords like food, eat, or blog.
ii. Explore relevant hashtag posts
As an alternative to reviewing your competitor's traffic, you can look at relevant hashtag pages for users posting content tagged to those pages. You will also want to look out for food bloggers and not just personal pages.
iii. Suggested follower section of your favorite followers profile
Lastly, have a look at your most engaged follower's profile and use the suggested account dropdown.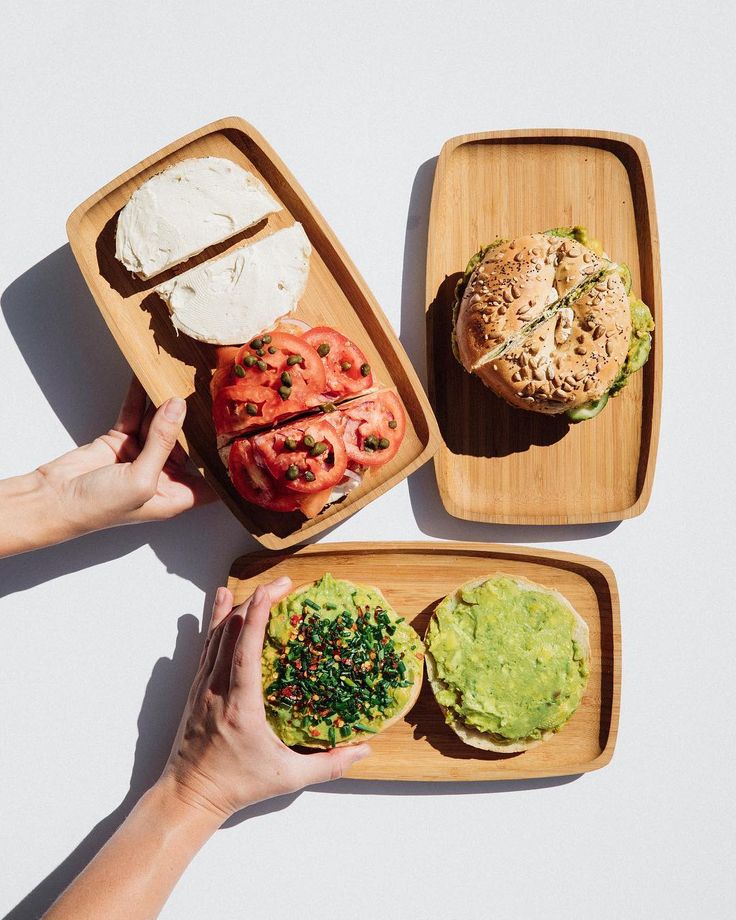 It will recommend other similar followers like the person. As a result, you'll want to make sure that this audience fits your target. ​
IMPORTANT: Before you begin following others​
Tips for Follow for Follow
​You'll want to follow active food bloggers with a similar amount of follower's as you or less. Also, look to see if they recently posted content to make sure the accounts are active.
If they pass those tests, then you'll want to give them a follow and be sure to like at least 5-7 of their posts. Consequently, it is a way to signal to the user that you are a useful connection and help grow their post likes. It usually leads to a follow back.
Be sure to keep track of your follows. You'll want to monitor who's followed you back and who hasn't. You can do this using an excel spreadsheet. There are also apps out there that can help to identify users that have not followed.
C. Other Tactics beyond follow for follow
i.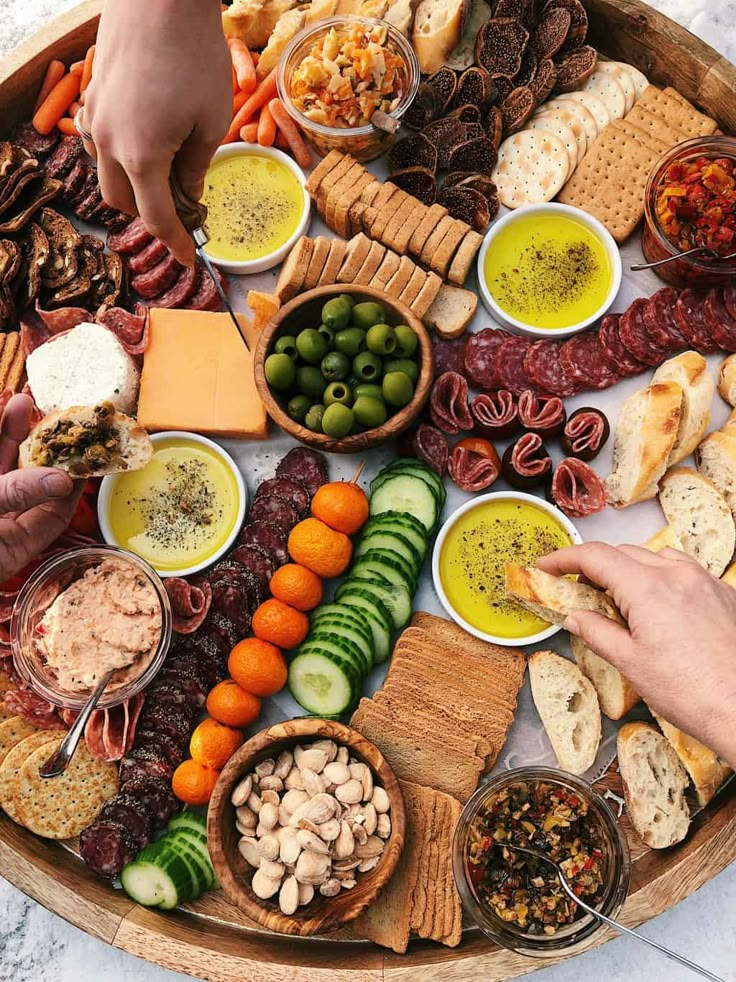 DM to collaborate
Look for food bloggers who express interest in their bio to collaborate, or one that is cross-promoting others' content, they may be a great person to direct message. You can help each other to cross-share content and to support each other's growth.
When seeking out these collaborations – best to look for foodies with similar followers – it's unlikely you'll get another foodie with a lot more followers interested in cross promoting.
ii. Tag other content curators with your content
Another great way to gain followers is to have content curators share your content. For example, with Cravve, we are a content curator, we share our communities' food content when they tag us at #cravveapp. There are other curators like us who do similar cross-sharing. ​
2. Building your Instagram food community from other social or online platforms​
While using Instagram is likely the best source of traffic and growing your Instagram following for most people.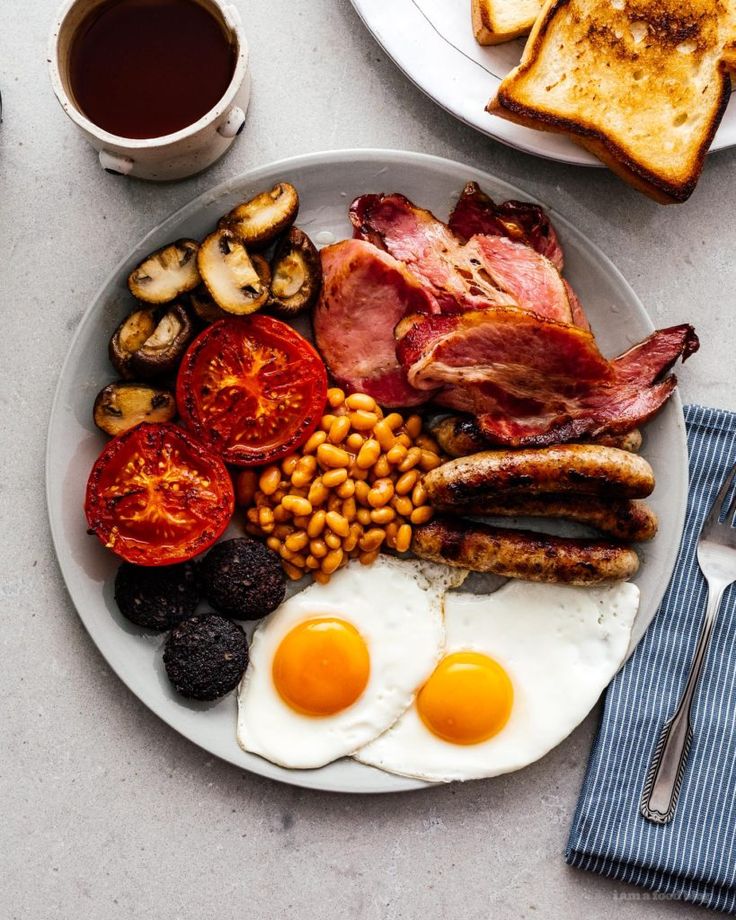 Other social media pages can be valuable. Here are a few ways you can leverage other social media to grow your food blog.
A. Promote your food blog on your personal social media bio's
Do you already have a following on Facebook, Instagram, or TikTok?
Why not promote your food blog there? It's free and if you're proud of your food blog – let it shine bright. It can be as simple as featuring the page on your bio or cross-sharing content. It can be a great way to raise awareness with people that are likely to engage, and it's easy.
B. Join or create a foodie group on Facebook​
Another great way to grow your foodie blog outside of Instagram is Facebook Groups. There are a lot of different foodie groups to join.
For example, with Cravve, we have a Facebook group that helps us with feedback on our app. It is also a great place to connect with other foodies.
If you have the time, creating your own Facebook food blog group can be a way to create more collaborations with other food bloggers and give a reason to reach out to similar foodies and start a conversation.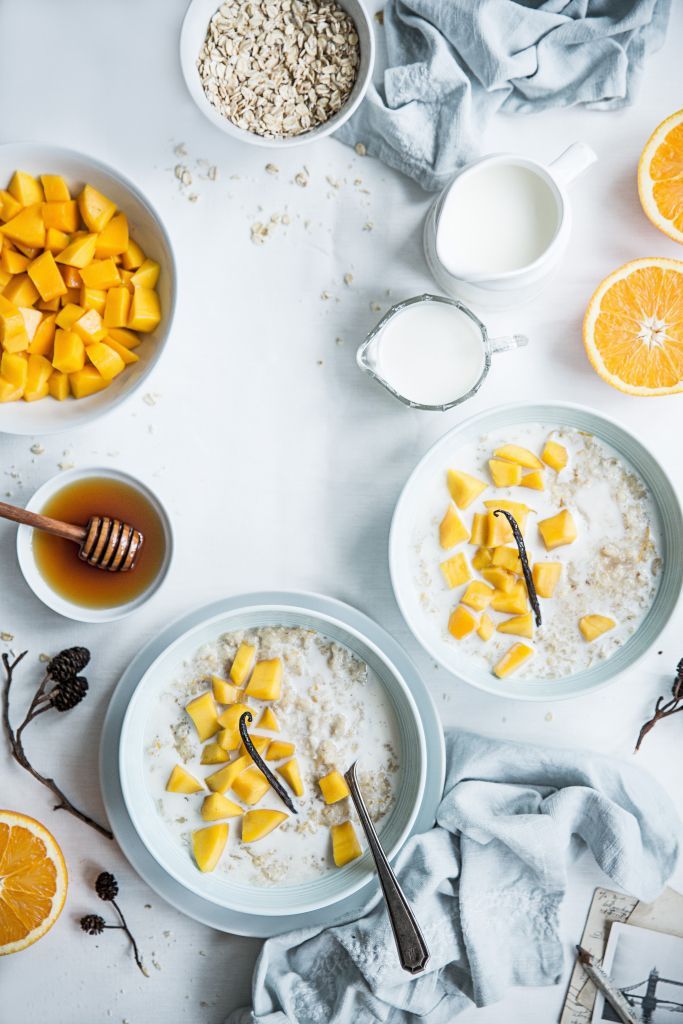 C. Create other food blog accounts and cross-promote content
Another great option to grow your food community is creating a second food blog account. It is another place where you can test and learn but also reinforce your main food blog page.
This multiple Instagram page strategy is useful if you have different types of content or locations you may want
You'll want to be careful with how much you use and engage with this account as Instagram will monitor both and block your activity on the main account for misusing the second account. ​
D. Join the Cravve App foodie community
We created Cravve to help foodies build a local food community and to support their food blogs.​
We've got a particular passion for Instagram food bloggers and have a collaboration with Instagram where you can transfer individual posts or your entire food blog to Cravve.
Also, with Cravve you can feature your Instagram page right on your profile.
So other foodies can easily find and explore your content.
With over 10K members, we're already helping foodies build their community. Give it a try and see how it can help you grow your following.
3. Paid advertising to build your Instagram Food community ​​
Last but not least, paid advertising on Instagram or Facebook. Many new food bloggers have limited budgets and avoid this option in favor of free community-building options.
For those that have a budget, paid ads can be a way to grow an engaged following and have your content reach a lot of foodies in a short amount of time.
With our food app business, it's been a way to reach our target audience for the app efficiently while also steadily growing our following.
To start, you'll need to first sign up for Facebook Business Manager and follow the steps to creating an account. Note, you may need a page for your foodie account if you haven't.
Once you've set up your account, here are the steps to creating an ad.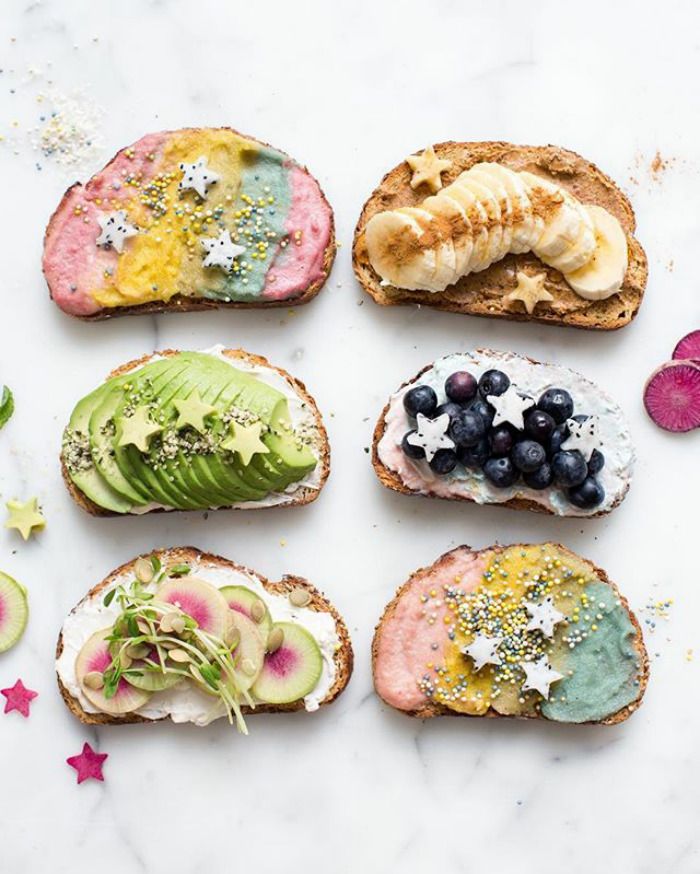 It only takes a few minutes to set up a campaign, and you can use the content you've already created for your post.
Step 1: Select the type of ad campaign​
For Cravve, we set up app install campaigns, but you can set up traffic campaigns if you're planning to get more traffic to your Instagram profile page. You'll also want to turn the campaign budget optimization on and start with a daily budget of $20-$40. ​
Step 2: Create an Ad Set​  ​
We set up a campaign name, selected a manual campaign for details, and then turned the campaign budget optimization on using the lowest cost bid strategy with a daily budget of $40.
​Step 3: Create an Instagram Look a Like Audience​
To do this, you'll need to select the option to create a new custom audience. Next, you can choose to use your Instagram account for the audience. Then choose an audience that looks like those engaged with your Instagram page in the last 120 days. Once you've completed the selections, you can then create your audience.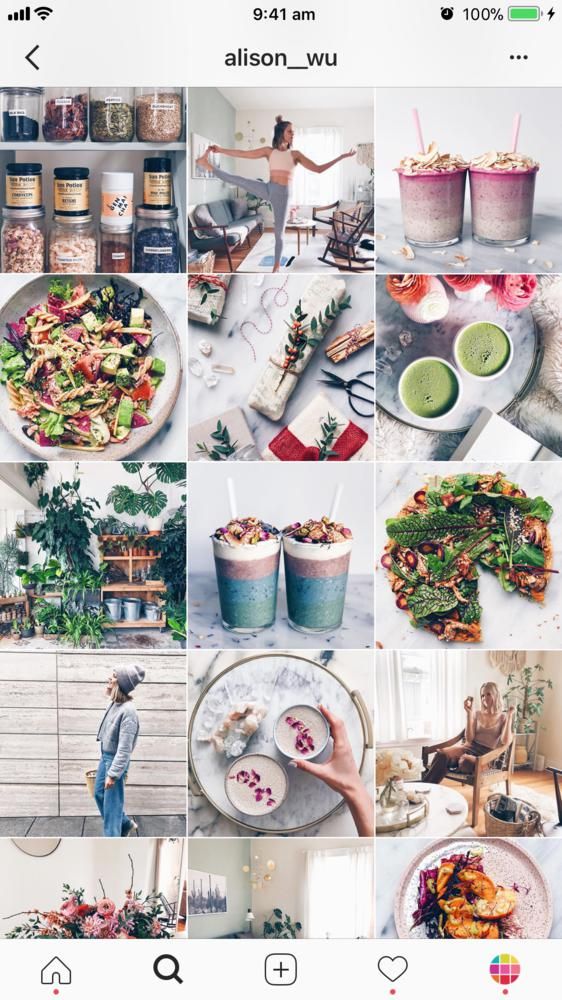 You'll also want to select the option to reach your audience beyond your look alike. See screenshots.​

Step 4: Create your food blog ad​
When creating your ad, you'll want it to be linked to your Instagram account and add the media or select a post from your Instagram page to promote.
In this example, we created a custom image to demonstrate the features of the Cravve app. We also added the primary text "What do you Cravve?" to elevate the focus on the food content and then added the headline "NEW foodie app. FREE to download and use." to drive action.
Once you're happy with it, you can then publish your ad. It will then go through the review process and once your approved watch the ads reach members.
Step 5: Track the ads performance and impact on your following
We spent thousands of dollars testing ads and hours optimizing the creatives to get to this point. Below are some of the ads we tested and the ones that performed best.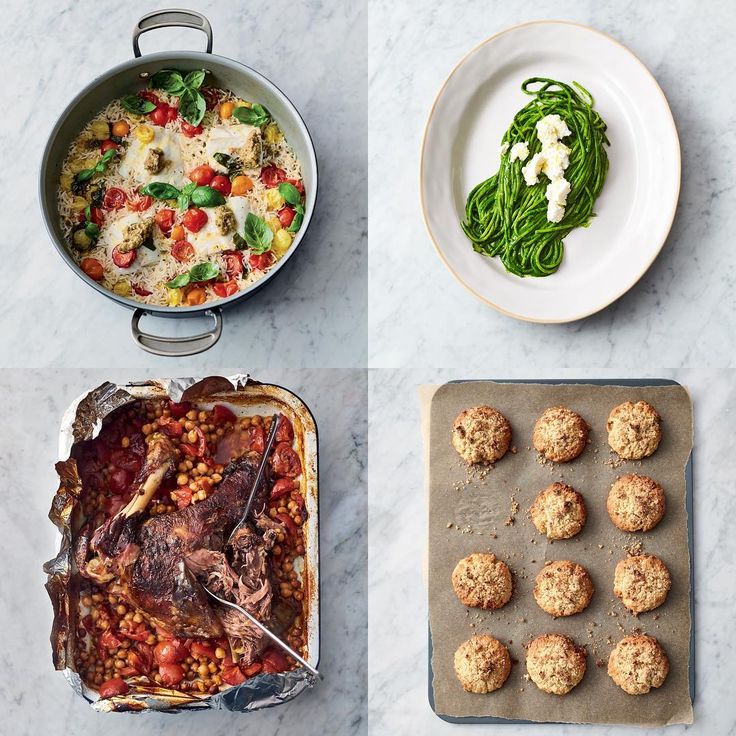 We hope the example helps you leapfrog the mistakes and deliver ads that help you grow your following!
Like this:
Like Loading...
How to Start a Food Instagram - 12 Tips to Become an Instagram Food Influencer
Want to know how to start a food Instagram account? We'll cover everything you need to know in this complete guide.
If you've been thinking about starting a food Instagram account, there are a lot of factors that can contribute to your success. 
Let's just get something out of the way first – this is an incredibly competitive niche. There are thousands of food accounts on Instagram, so you need to make sure you take the right steps to set yours up properly.
The good news is that this is also a very popular niche with plenty of potential to attract loads of followers.
In this guide, we'll show you step-by-step how to start a food Instagram account. Follow these strategies, and you'll be on the best path to attracting millions of followers and building a successful food brand.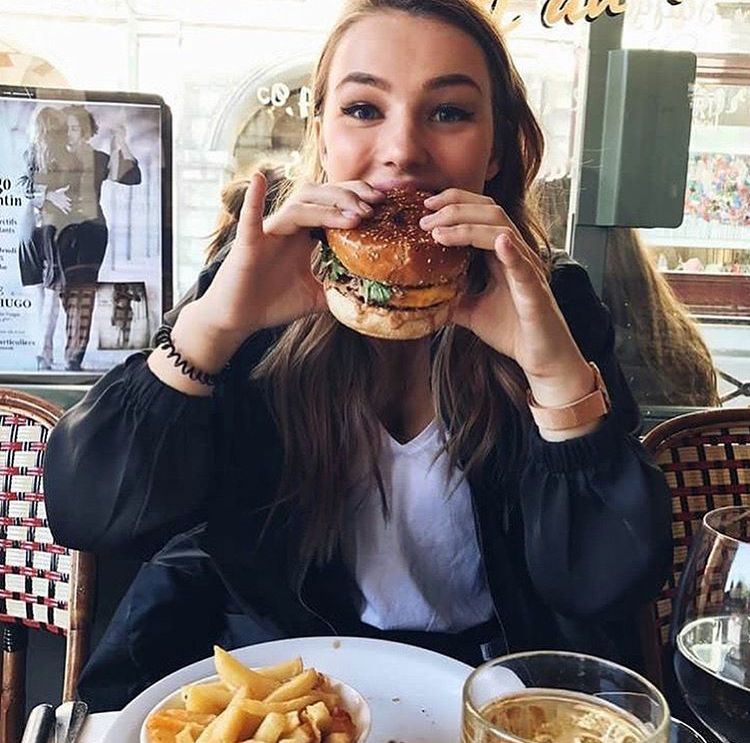 ---
1. What Are Your Instagram Goals and Objectives?
Before you start creating content, you'll need to decide what you want to accomplish with your Instagram account. What's your long-term goal?
This should go beyond gaining a lot of followers. Rather, determine the kind of impact or incentives you want to achieve. 
Setting clear goals at the start of your Instagram food journey is important because this will keep you on the right track. If you're planning on making money from Instagram, then you'll need to make sure your account is on the right track.
Here are some goals you should consider for your food Instagram account:
Mission or purpose: Sharing your food journey to inspire and help others could be your main goal. Maybe you want to promote healthy eating, a special type of diet, or want to teach people to cook better with less effort? Whatever the case, think about how you're going to inspire your followers. Having a clear mission in place will help you to gain a loyal audience and create more meaningful content.

Think about brands: One of the most popular ways to earn money from a food blog on Instagram is to work with brands. This involves creating sponsored posts (more on this later). From the beginning, think about what types of brands you aspire to work with and set your Instagram account up in a way that attracts the right audience for this. 

Attract clients: Your food Instagram account can also be used to attract new clients. Maybe you sell cooking classes, food photography courses, or do catering. If this is a goal for you, then think about how you can build your Instagram account around your potential client base from the beginning.

Ecommerce: Your Instagram food blog is also a great place to sell products to your audience. If you want to do this, think about how you'll integrate this into your content strategy and goals from the start.
Once you've got your goals in place, every step that follows can be made in line with these goals. 
Choosing your name, planning your content, setting up your account, and measuring analytics should all be done with your goals in mind.  
---
2. Set Up Your Instagram Account
Once your goals are in place, it's time to set up your Instagram account. This is the fun part. 
Here are a couple of steps to take.
Decide On Your Niche
In case you haven't already, you'll need to decide on your specific niche. 
"Food blog" might be your main niche, but try to be as specific as possible. There are many different types of food accounts you could start. For example, your account could be focused on:
Healthy eating
Plant-based food
Barbeque and beer
Family recipes
Outdoor cooking
Baking and desserts
Japanese food
Eating out
Cocktails
And plenty more!
Each of these niches will have its own different audiences, and being specific will help you to tap into them.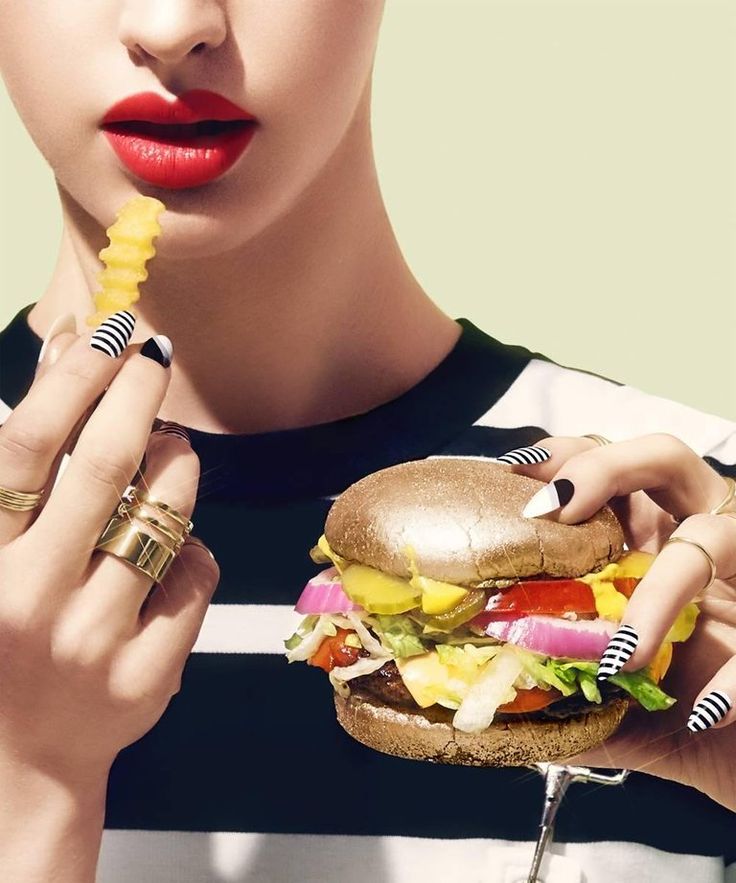 Also, get a basic idea of how your content is going to look. Will there be a human behind your food account, or will it just be photos of food in unknown locations? Will you be sharing recipes or will you be sharing your lifestyle as a foodie?
The more specific you are with your niche, the easier it will be to create content, gain followers and work with brands.
Decide On Your Name
Next, it's time to choose your food blog name.
A good food blog name should be simple and descriptive. People should know exactly what your food blog is about by hearing your name. For this reason, using descriptive words like "baking", "nourish", or "eat" in your name is a good idea. 
It's also a good idea to use small words in your name. For example, "Healthy Eater" becomes "The Healthy Eater". This will make a big difference. If your goal is to become a food influencer, you could also just use your own name or a variation of it like "Tom's Food Adventures".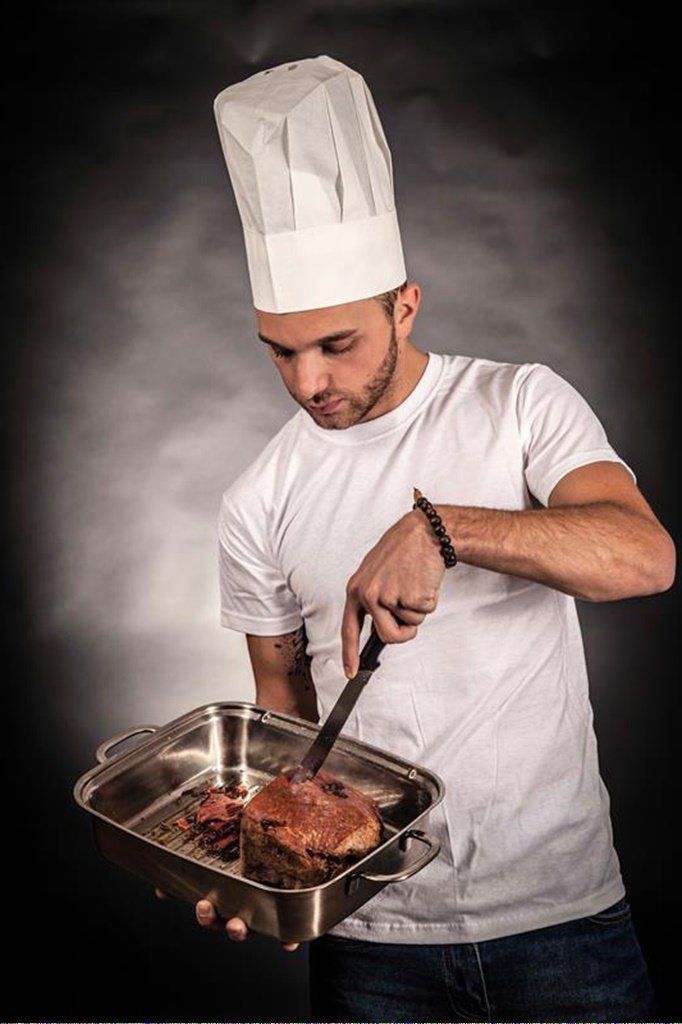 Your name is important, but don't worry about this too much. The type of content you post later is more important than your name, and this is what your audience will associate with your name. 
Pro Tip: If you're planning on starting a food blog or YouTube channel as well, then reserve all of these names and make sure they're consistent across each platform.
Set Up a Business or Creator Account
Brands and businesses shouldn't be using personal accounts. If you're setting up an Instagram food blog, consider it a business and use the right account. This is important because it will allow you to access Instagram Insights to learn more about your followers and engagement.
This is incredibly important for being able to look back at your account goals and monitor your account's success.
You can follow this guide on how to create a business account for Instagram.
3 Things Every Instagram Business Account Should Have
It doesn't matter what type of food content you're going to post, you've got to get the basics down first.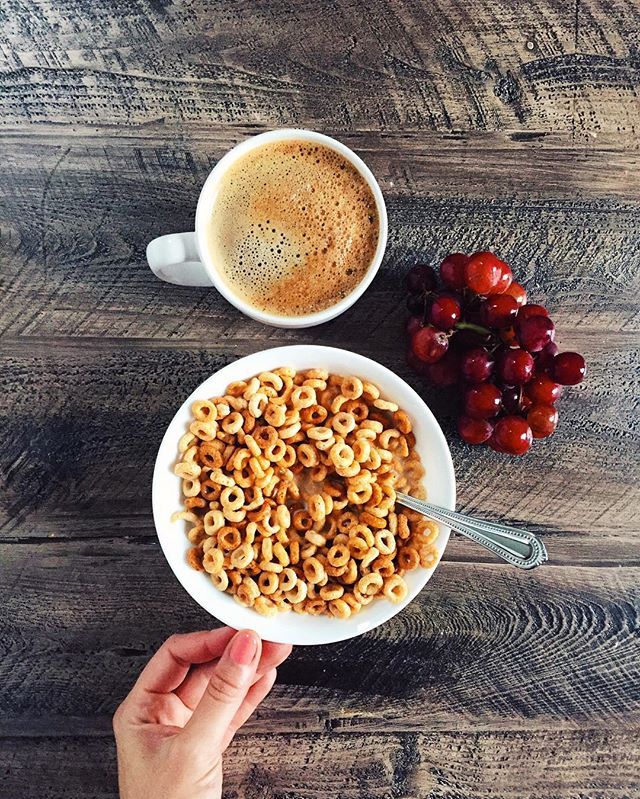 These are the three essential things to include when you start a food account:
Profile picture: Use a professional logo or headshot for your profile. The ideal Instagram profile picture size is 180 x 180 pixels. But Instagram profile photos must be at least a minimum size of 110 x 110 pixels. Try to avoid making your photo look too filtered.

Bio: Your Instagram bio is like a mini trailer, showing people who you are and what kind of content they can expect from you. Choose your words wisely. For tips on how to create the perfect Instagram bio, check out 10 Tips to Create the Perfect Instagram Bio to Attract a Bigger Audience.

Link: If you have a website or food blog, let your followers know by adding it to your profile. If you don't, you can share blog content, ebooks, or YouTube videos.
---
3. Define Your Ideal Followers and Join Your Food Niche
Think about the type of person you want following you.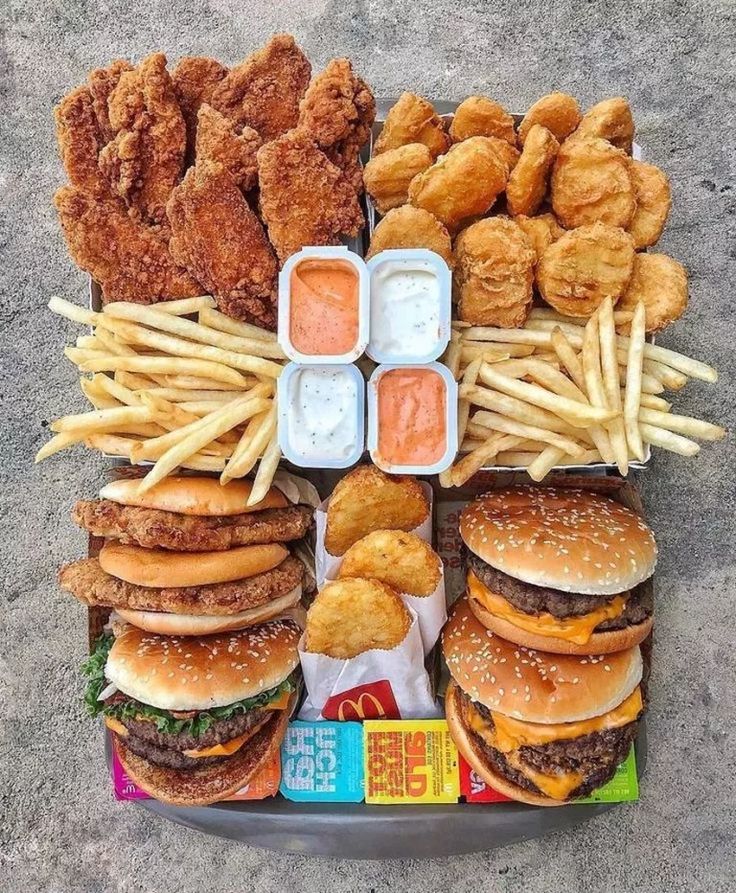 That's who you will be creating content for on a daily basis.
Defining your ideal follower is also known as creating a buyer persona. Not to get too technical, but when you know exactly who you want to attract to your Instagram page, you'll be able to create more specific content that they'll be sure to love.
Look into your competitors in your niche and see what their audience looks like. Try to create a list of your audience's interests, and make sure you're always able to create content that they want to see. 
Once you've chosen your niche and you understand your audience, then try to only post this type of content.
Follow Other Instagram Food Accounts in Your Niche
Instagram is a social platform. You're not just there to post content. Instead, use your Instagram account to follow other food bloggers in your niche. 
This will help you connect with prominent food bloggers, get inspired by their content, and stay on top of industry trends. Most importantly, it will make you part of a community.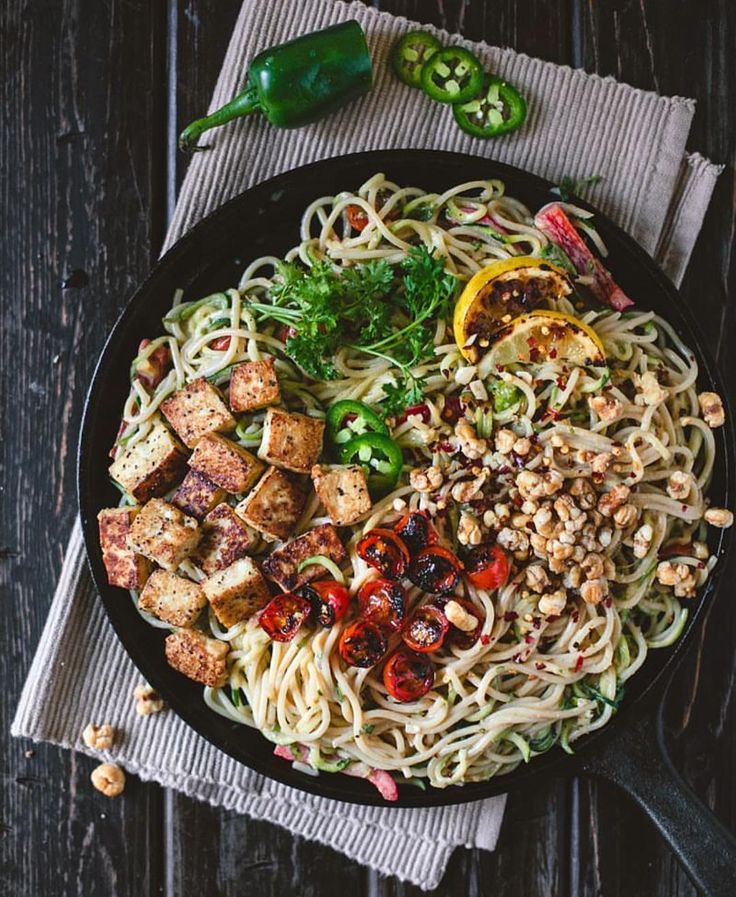 This is what your Instagram audience wants to see.
When you decide on your niche, join it and become an active member within it. Engage with other food bloggers' content, discover new ideas for food photos, and embrace the "social" side of this social media platform.
---
4. Post High-Quality Food Images and Videos
Your Instagram food blog account is all set up, so now it's time to start posting. 
When you do this, make sure you post the highest-quality food photos that you can. This is the bread and butter (excuse the pun) of your Instagram food blog, so you can't afford to produce food content that isn't up to standard.
Instagram is a visual platform, and high-quality images are everything. There is a lot of competition out there, so you need to get your food snaps looking amazing if they're going to attract followers.
This can be tricky when you first create your food account because food photography is a whole new kind of art in its own.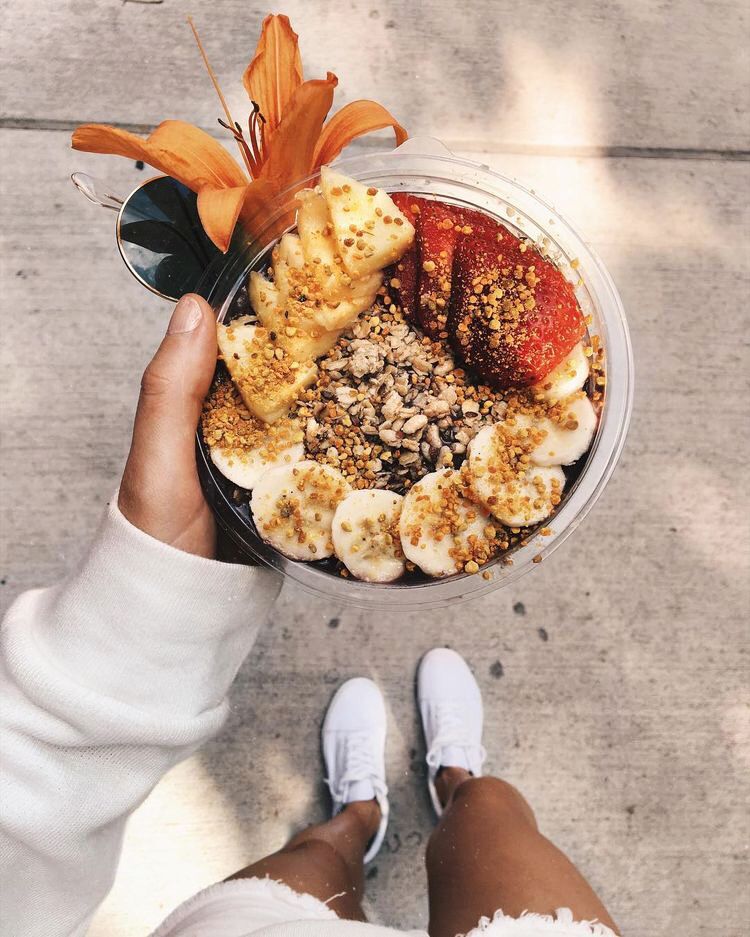 The best approach is to practice your food photography skills every time you eat something. If possible, try to build up a bank of content before you start your account. This will let you post more strategically.
Here are a few tips to help you take amazing Instagram food photos:
Shoot in natural light: The best light for food photography is soft, natural light. Avoid harsh lighting. If you don't have professional lights, you can dampen regular lights with a white sheet. 

Use a proper camera: If you're serious about food photography, consider investing in a high-quality camera. A quality DSLR will make a huge difference to your photos. Of course, phone cameras today are very impressive, so you can always use them. However, if you want to take your food blog to the next level, and it's within your budget, a professional camera will make a big difference. 

Know your angles: Play around with different angles and understand what kind of an impact each one makes. Aerial food shots are always classic and work well on Instagram. 

Learn to edit: Touching up your photos afterward can really make them stand out. Editing is also important for maintaining a consistent Instagram aesthetic. Adobe Lightroom is a good editing option.

Invest in equipment: If you're serious about food photography and take lots of photos in your kitchen, then you might want to invest in some proper photography equipment. Professional lights, a quality tripod, and props can make a huge difference.

Understand Food Styling
When you start a food Instagram account, you've got to think about how you're going to style each shot. Here are a couple of pointers for great food styling:
Use textured backgrounds: Place your dishes on different textured surfaces, like marble slate or wooden boards. You could even get printed photography boards to give you different textures.

Tell a story: Don't just photograph food, but think about how someone would eat it. Include a fork sticking into your bowl of spaghetti, a hand drizzling syrup over a stack of pancakes, or a few crumbs sprinkled around a slice of cake. If there's lemon in your sauce, you could include a bowl of lemons in the background of your image. Great food photography looks natural and entices the viewer.

Think about depth and scale: Objects like human hands, cutlery, or a glass of wine add depth and scale to your images.

Use the light you have: Studio lighting is great, but food photography often comes out best in completely natural light. Experiment with different areas to shoot and find ones with the right light.

Choose natural angles: Try to shoot with realistic angles. Think about the view someone would have if they're actually eating the cake or drinking the coffee. There's no need to get too creative. 
Top Tip: If you're creating a food blogger//influencer account, then include your face in photos. This could help you get 38% more likes.
---
5. Start Posting 
Now you're all set up, so it's time to get posting. This is the exciting part you've been waiting for. When you post your content, here are a few best practices to consider.
Focus on the Caption
Your caption engages your audience, and it can help you to crack the Instagram algorithm. 
Focus on writing engaging captions. As time passes, you will soon see what types of captions your audience responds best to. 
Here's a helpful guide on writing Instagram captions. 
Top Tip: Using emojis in your captions is always a good idea.
Use the Right Food Hashtags
Hashtags are one of the best ways to get your content more exposure and more reach. Luckily, there are many seriously popular food hashtags out there.
Each time you post, make sure that you use hashtags. It can make a massive difference to your organic reach.
Some of the most popular food hashtags include:
#food
#foodPorn
#yummy
#delicious
#dinner
#breakfast
#yum
#foodphotography
#foodie
#foodstagram
#foodblogger
#instafood
#foodlover
#instafood
#instayum
Tag People
Tagging a popular food influencer in your post can help it to get seen by them and their followers. When relevant, think about tagging your friends or other influencers in your posts. Just make sure it's not spammy.
Add Your Location
Adding your location to your post can help you get more visibility. This is especially important for local marketing. If your food blog is also about traveling or visiting different restaurants and locations, then this is important. 
---
6.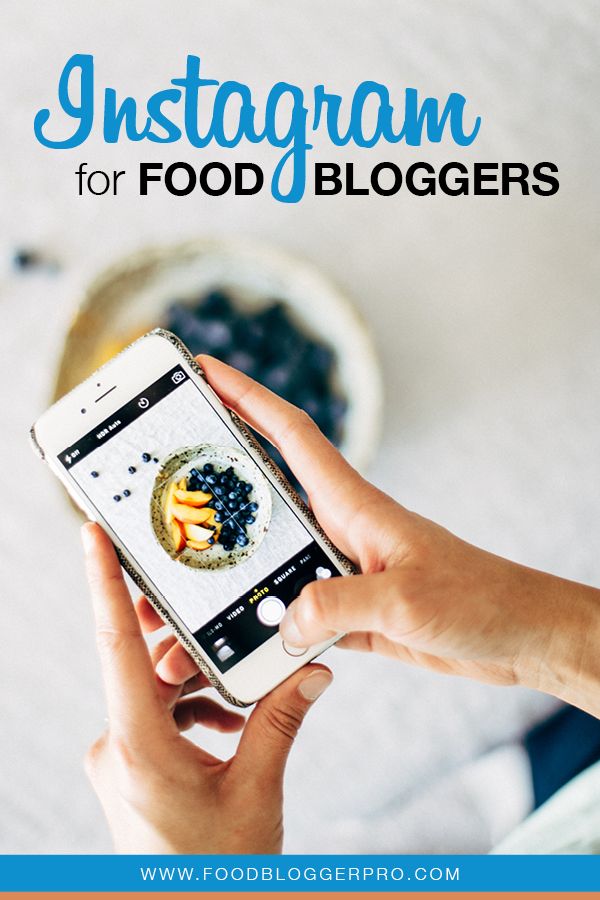 Post Plenty of Reels
Instagram Reels are one of the most important features on the social media platform. Right now, short-form video content is dominating social media. It's one of the hottest trends in marketing and online content, and it doesn't seem to be slowing down any time soon.
And when it comes to creating a food Instagram account, reels are awesome ways to show off your content. Why are reels so important to focus on?
They're a great way to hack the Instagram algorithm. They can help you achieve more organic reach and get your content going viral.
Reels are fun and high engaging
Video is a perfect way to really show off your food content – especially recipes
Reels allow you to show off more of your personality. They're great for behind the scenes content
So don't be afraid of video. Embrace video and experiment with Reels. This seems to be the direction that social media is taking. If you get good at creating Reels, you'll soon reach a much larger audience.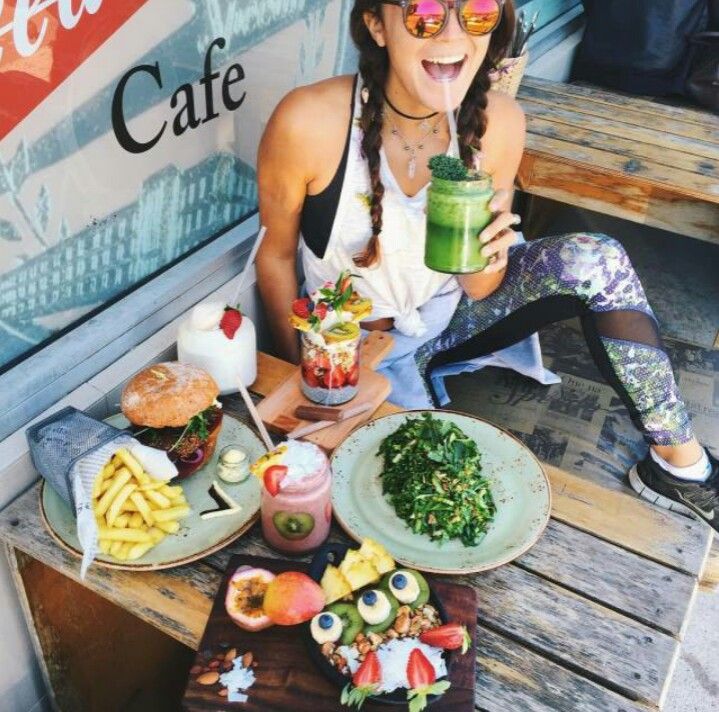 Here are some top tips to help you create amazing Reels:
Use trending music in your Reels
Follow other popular content creators to stay oin top of trends. If you post trending types of Reels, you'll have a much better chance of going viral. Always try to hop onto trends as quickly as possible
Posting 30- 60 second reels is optimal
For food accounts, you can post quick and easy recipe reels. You can always use this to link to a full video recipe on YouTube or a full recipe on your food blog
Get creative and have fun. Reels don't need to be high-production videos. They should be fun and show off your real character
If you're looking for new Instagram Reels ideas, then check out this helpful guide.
View this post on Instagram

A post shared by Teresa Ulyate (@cupcakesandcouscous)
---
7.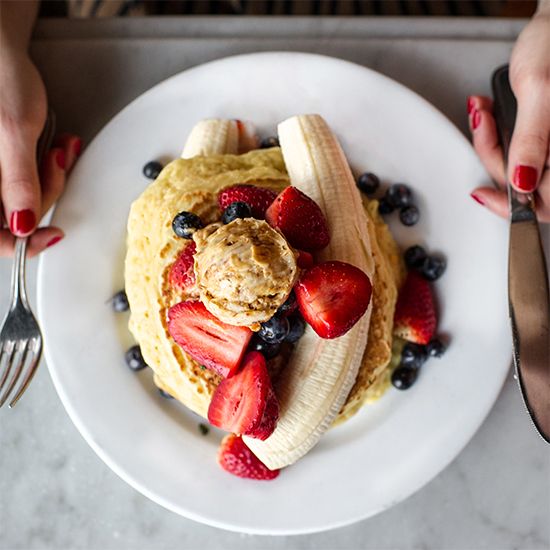 Commit to a Regular Publishing Schedule
Another important way to beat the Instagram algorithm and attract a more engaged audience is to post on a regular basis. 
This could be once a day, once every second day, once a week, etc. What's important is that you post often and that you keep your posting consistent. Also, ensure you post content when your audience is most active and online. You can discover this in your Instagram Insights tab.
The best way to post consistently is to plan your content in advance using a social media scheduling tool. This way, your content can be automatically posted at the right time.
Between your scheduled content, you should also post plenty of Instagram Stories. 
You can post these every day as often as you want. There's really no limit to how many Stories you can post. This is an excellent way to stay engaged with your followers and reveal more behind your brand.
---
8. Make Money From Your Food Instagram Account
Now that you've started a beautiful Instagram food account, it's time to turn it into a business.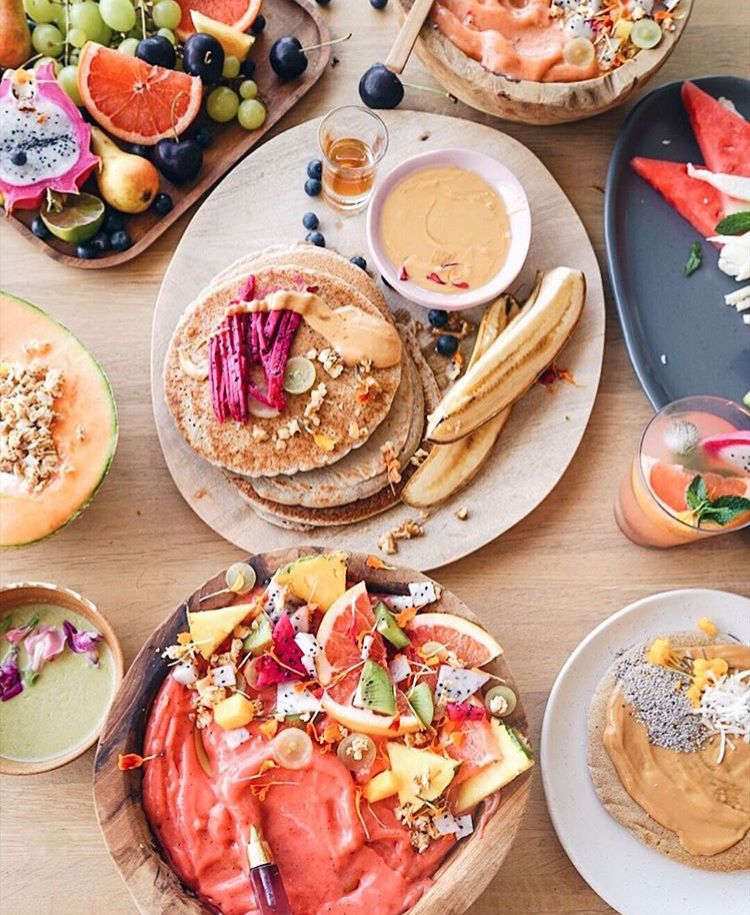 There are many ways that you can make money on Instagram. This could be a passive side-hustle, or it could be a full-time business. Whatever the case, it's always a good idea to know how you can monetize your Instagram food blog.
The more followers you gain, the more money you can make. Understanding your different income opportunities from the start is best. This way, you can build up your Instagram food content, especially for this purpose. \
Here is a quick breakdown of 5 different strategies you can use to make money from your Instagram food blog.
1. Instagram Shopping
You can use Instagram's shopping feature to sell products directly through Instagram. You might not have products to sell, but if you gain a large following, this could be a good option to consider. 
You could sell anything that relates to your food count. This could be cooking utensils, your cookbook, homeware, photography props, or anything else.
Instagram shopping has many different features, like shoppable posts, shoppable stories, live shopping, and shoppable ads.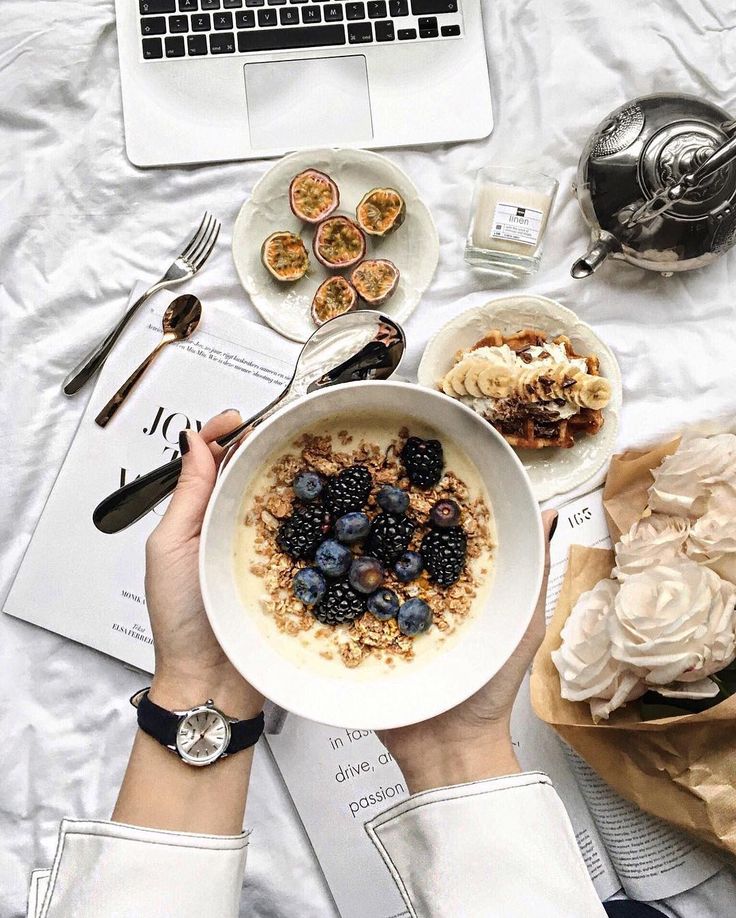 This all gives you loads of social commerce opportunities. 
Image: Instagram
2. Monetize Your Content
Just like YouTube, Instagrammers can monetize their content. This includes earning from video ads and using live badges during live streams. You could also make use of third-party membership sites, like Patreon, to gather support for your Instagram content.
3. Affiliate Marketing
Joining affiliate programs that your audience will be interested in is a great way to make money through your food account. You can promote affiliate products in your posts, such as the mixer you used, and earn a commission each time someone purchases that product through your link.
4. Paid Influencer Promotions
This is the most popular way to make money on Instagram. You can use your popularity to work with brands and promote their products through paid posts. This will involve reaching out to suitable brands and coming up with an agreement with them.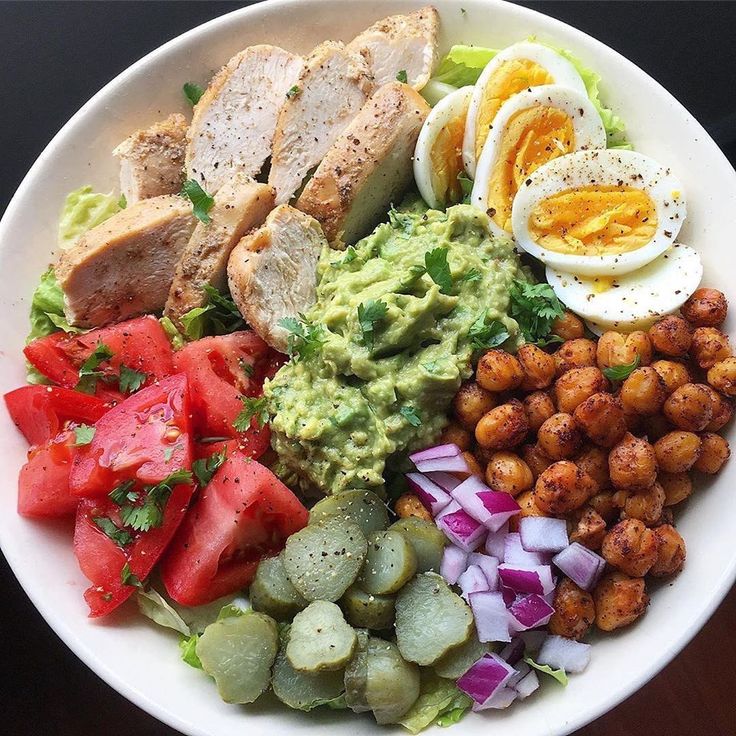 To do this, you will need to have a strong understanding of who your audience consists of and what their interests are. The more defined your niche is, the easier it will be to find brands to collaborate with. 
5. Sell Digital Products
You can also leverage your popularity and sell non-physical products. This could include things like cooking classes, a food photography course, a digital recipe book, or even your original presets. 
Understand your audience, know what interests them, and see if you can create a product around their needs. This is a relatively easy way to make money from your audience without having to hold any stock.
*For a complete overview of how to make money Instagram, including a list of 10 money-making strategies, follow this guide. *
---
9. Go Live On Instagram
Going live is a great way to make your account stand out. All of your followers will be notified as soon as you go live, which will help to gather a lot of interest in what you're doing.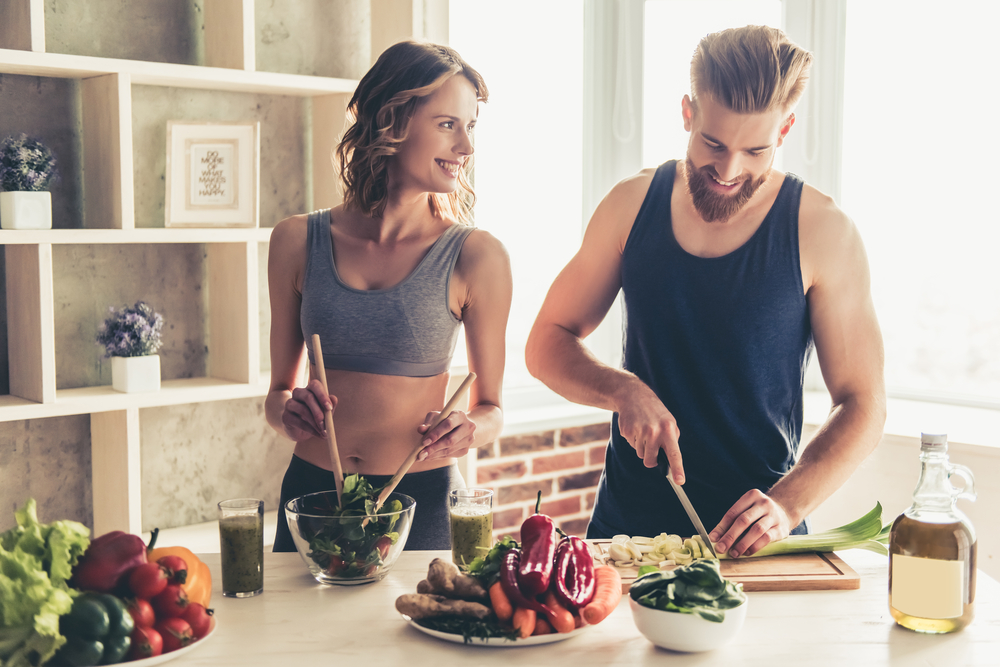 You could do regular live cookalong videos, live food tastings and reviews, or just do live vlogs. 
This is a fun and effective way to get more engagement and more interest in your food account.
---
10. Network With Other Food Influencers
Reaching out to food influencers in your niche and collaborating on content is a great idea. This will help you tap into the influencer's audience and raise your popularity. This should be a win-win situation where you both benefit from the extra exposure. 
You can collaborate through:
A giveaway
Behind the scenes photos or videos
Fun recipe collabs
Product collaborations (like a collaborative digital recipe book)
Make sure that the person you collaborate with has a large following or creates amazing content. You also need to choose someone who will attract the same audience as you. Your aim is to tap into each other's audiences to attract new followers.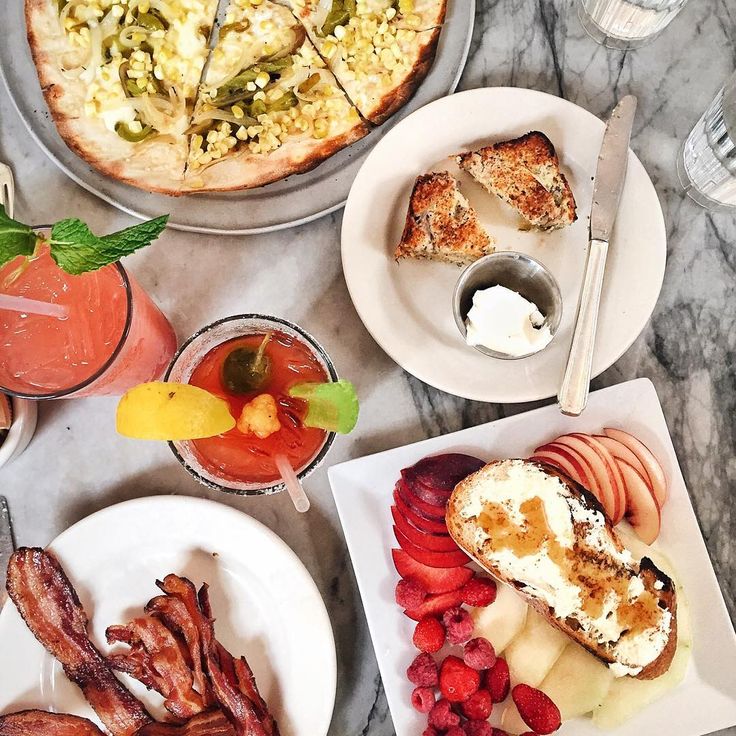 If your niches are too different, their audience won't be interested in you.
Make a list of influencers and reach out to a few of them. You can never have too many collaborations. 
Top Tip: You don't have to collaborate with food influencers. Think about influencers in other niches that your audience would be interested in, and try to collaborate. For example, if you have a healthy eating account, you could collaborate with a yoga influencer who has an audience with similar interests.
---
11. Host a Contest or Giveaway
Hosting an Instagram giveaway is a quick way to grow your Instagram followers and brand awareness. 
Anyone can host a giveaway, no matter how many followers you have. And as soon as you find a giveaway that works for you, you can repeat this process to continue growing your followers and increasing your engagement.
Here are four things you need to host a successful Instagram giveaway:
Choose a prize that fits your niche. The prize you choose should be something your followers are interested in winning. For example, if you're a barbeque foodie, then you could give away a new barbeque set.
Have a start and end date for your giveaway. This gives you time to monitor or promote your giveaway and lets your contestants know how much time they have to enter.
Follow Instagram Giveaway Rules when you're hosting your giveaway. This protects you from any legal complications down the road.
Write clear guidelines on how to enter. You want to make sure your instructions are fool proof to help increase your giveaway entries.
Need some inspiration for your Instagram Contest. Here are 10 Amazing Instagram Contest Examples.
---
12. Share Your Story
A great way to create a deeper connection with your audience is to share your personal story. 
Tell your followers about why you started your food account, what inspires you, and what your food goals are.
Having a post dedicated to your personal story gives your account more meaning, and it will help to build more loyalty and more of a connection with your followers. 
---
Follow the Best Instagram Food Bloggers
An important part of running a food Instagram account is connecting with the right people. Whether you want to engage with them on a collaboration or simply follow them for inspiration, here are 10 of the best food Instagram accounts to follow.
1. Minimalist Baker
For simple recipes that require 10 ingredients or less.
View this post on Instagram

A post shared by MINIMALIST BAKER (@minimalistbaker)
2. Georgina Hayden
For Greek Cypriot food, wholesome family cooking inspiration, and travel insights.
View this post on Instagram

A post shared by Georgina Hayden (@georgiepuddingnpie)
3. Hetty Lui McKinnon
For plenty of delicious dinner inspiration – mostly Asian-inspired foods.
View this post on Instagram

A post shared by Hetty Lui McKinnon ?? (@hettymckinnon)
4. Ashley Alexander
A popular personal food blog full of simple, wholesome recipes.
View this post on Instagram

A post shared by Ashley Alexander | Recipes (@gatherandfeast)
5.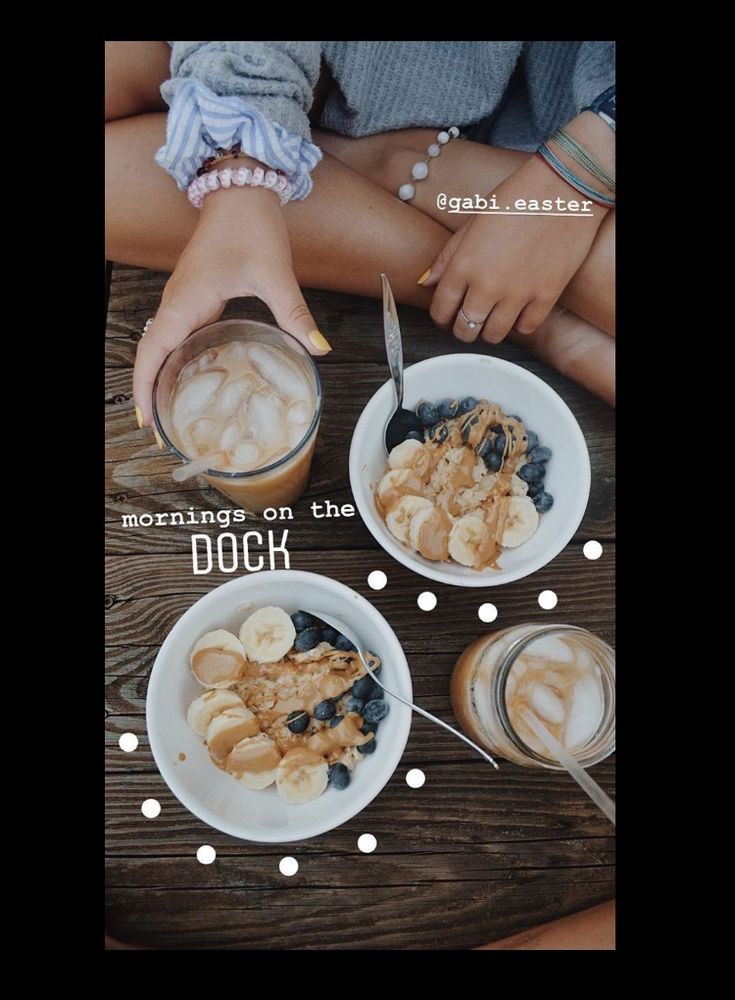 Sarah Brunella
A Swiss food blogger and Instagram food influencer showcasing all kinds of delectable treats.
View this post on Instagram

A post shared by Sarah Brunella ?? (@sarah_fel)
6. Dorie Greenspan
A cookbook author and master baker.
View this post on Instagram

A post shared by Dorie Greenspan (@doriegreenspan)
7. Yolanda Gampp
A cake artist releasing weekly cake videos and posting plenty of baking inspiration.
View this post on Instagram

A post shared by Yolanda Gampp | Cake Artist (@yolanda_gampp)
8.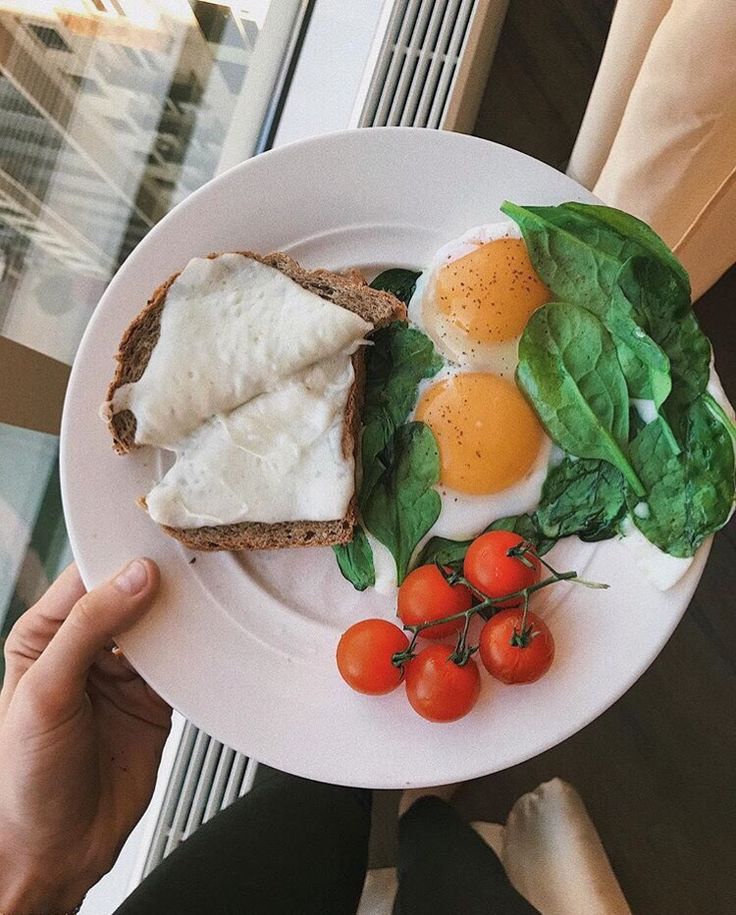 Deliciously Ella
One of Instagram's most popular plant-based food influencers.
View this post on Instagram

A post shared by Deliciously Ella (@deliciouslyella)
9. Half Baked Harvest
Simply put, this is an account dedicated to good, honest food.
View this post on Instagram

A post shared by Tieghan Gerard (@halfbakedharvest)
10. Fit Men Cook
An Instagram influencer focused on healthy eating and fitness.
View this post on Instagram

A post shared by Kevin Curry (@fitmencook)
---
Conclusion
Starting an Instagram food blog is a brilliant way to showcase your passion and tap into one of the platform's most engaged niches.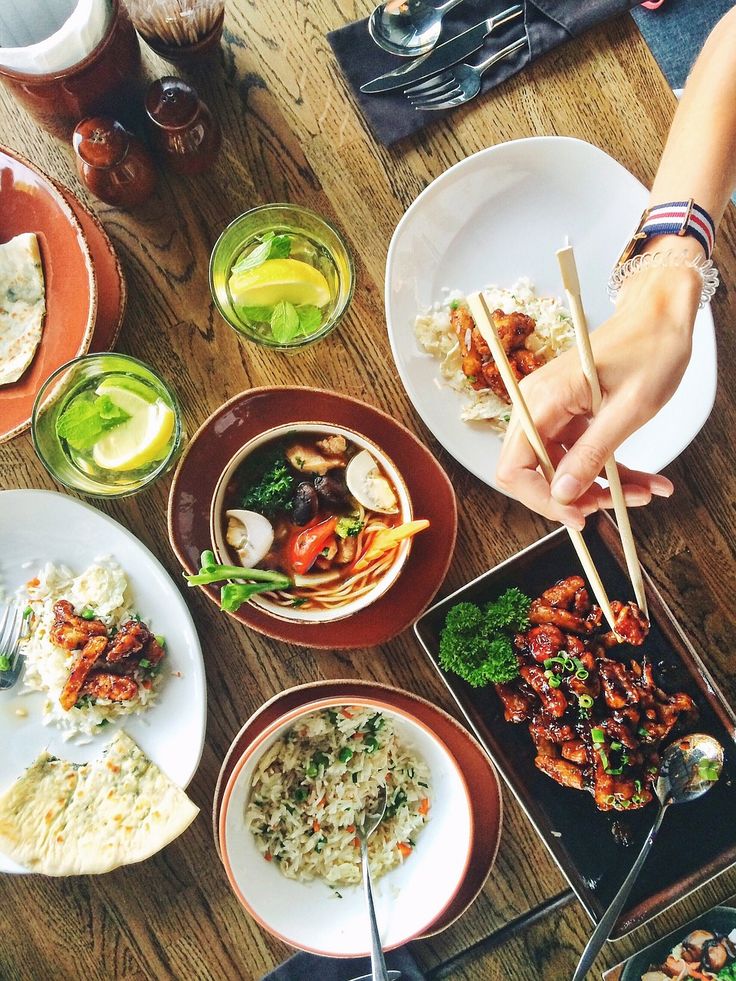 Before you just post random photos and Stories, make sure you understand your foodie brand and develop a clear strategy to help you succeed.
Follow the tips we've outlined above, and you'll be able to create great content, produce an irresistible Instagram feed, and build a strong audience. Being a food blogger is an awesome way to build a brand online, and Instagram is possibly the best platform to do this.
How to Start a Bomb Fitness Instagram Account (With Examples)
How the Instagram Algorithm Works in 2022 (+ 10 Algorithm Hacks)
33 Instagram Stories Hacks You Wish You Knew Sooner (2022)
How to Double Your Sales With Social Commerce
15 Instagram Hacks and Features You Didn't Know Existed
How to Make Money on Instagram
How to Make Money On YouTube: Every Strategy You Can Use to Cash In
tom
How to Start a Food Blog in 2021 (From Scratch): A Free Guide to Starting a Food Blog Today
Want to learn how to start a food blog but don't know how.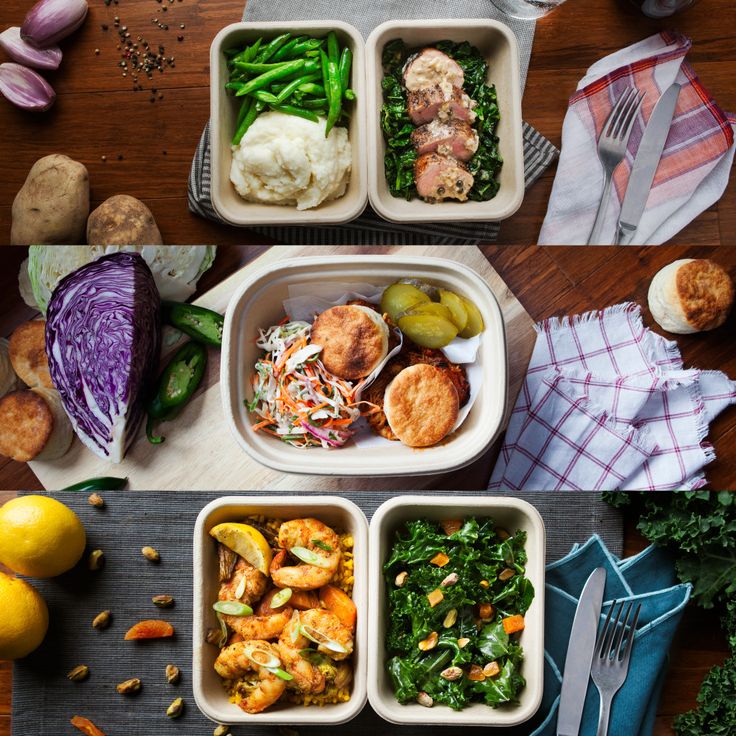 Then don't be afraid, in the right place. This free guide will show you how to start a food blog and start a food blogging career in no time.
Starting a food blog is a fun, rewarding experience if you're willing to put in the time, effort, and learning how to start a food blog (the smart way) and set yourself up to the max. Growth potential.
Starting a food blog to position yourself as an expert and thought leader in a niche - the new site will open the door to unexpected appetizing moves such as:

Book Deals
TV appearances (local channel - not bad either)
Cooking product lines
Advertising
And get it even if you want to become a hobby blogger.
You don't need any coding or technical skills or a big financial investment to start a food blog.
So, ready to learn how to start a food blog that actually makes money - the guide is ready.

This guide to creating a food and food blog will walk you through eight steps to starting a food blog, backed up by information about food bloggers who have succeeded.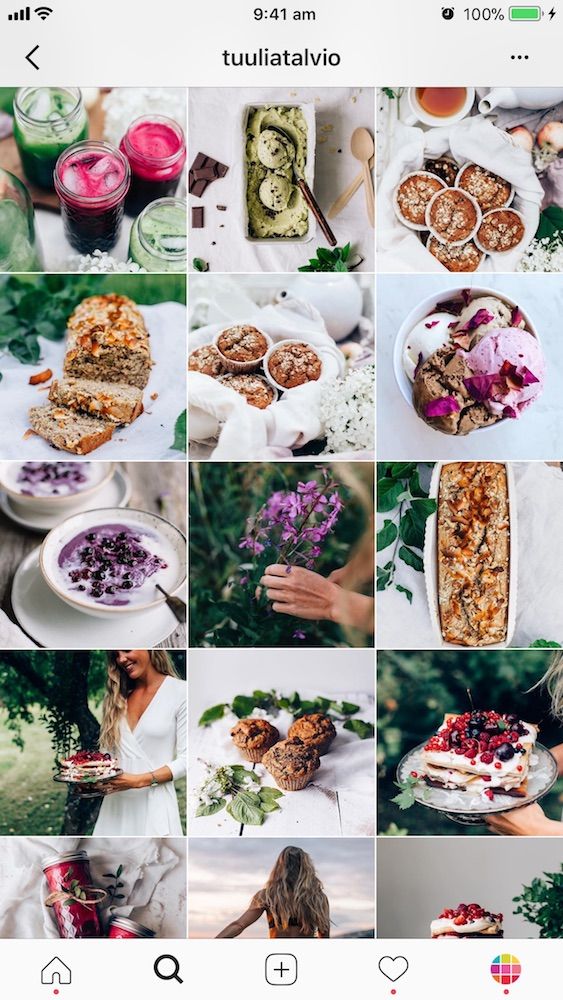 COST OF A BLOG: HOW MUCH IT COSTS TO BLOG IN 2021!
We discuss the cost of a BLOG, at different levels, and look at available programs, tools, and the cost of using each of them.
Now let's dive into the ultimate guide on how to start a food blog.
1. Choose a culinary blog niche
Food and culinary blogging is a vast thematic area, if you leave a generalized topic and talk about what the soul desires.
You may already know what aspect you want to focus on in a food and cooking blog, but it's important to start by sharpening the angle and idea.
When you start a food blog, you get a niche.
Niche = cooking and cooking. Narrowing down and simplifying is not a problem:

Identify and understand target readers (i.e., who will love the blog content more)
Make the food blog stand out from others (e. g. how a personal resource is unique in the industry)
Develop and monetize a food blog (how I will make money on a blog as a food blogger)
Let's look at the blog niches you can choose from in the food industry
howl of the blogging industry:
A recipe blog - dedicated to reviving old family recipes.
Diet Food Blog - Dedicated to a healthy, vegan or gluten-free diet
Food blog - specializing in Indian dishes, Japanese dishes, African dishes or other products of own cultural origin
Cooking site - focused on cooking techniques such as baking, grilling, marinades...
Food Photography Blog dedicated to capturing images at restaurants, receptions and dinners
Pick a niche that matches your passions, interests, experiences, and personality when you start a food blog.
The problem new food bloggers have is copying successful blogs in every niche.
The key to success is UNIQUENESS.
A zest that makes YOUR blog stand out in a stream of projects of the same type.
It's not easy to stand out, but if you manage to find your own style and presentation of the material, you will find such a profit that you can hardly imagine it now.
Someone talks about quick cooking
Someone about economical
Part of the loop in photograph
Only pastries according to old recipes
Food without a drop of fat
The famous blog Smitten Kitchen is famous not for recipes (the recipes are the same as everyone else), but for telling how to cook in a small kitchen.
"Fearless Cooking from a Tiny New York Kitchen" is the slogan for a food blog.
And here is their kitchen:
The kitchen in Khrushchev looks like a hall in the Metropol, against this background.
UNIQUENESS is the key to success.
2.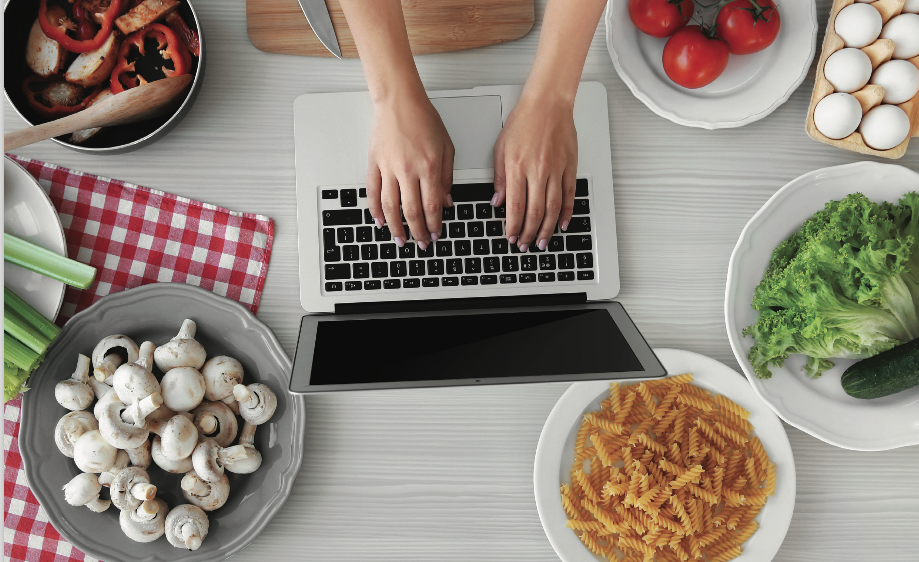 Choose a catchy title for your food blog.
Choosing the right blog name will quickly grab attention and highlight your target readers.
The right name for a food blog tells you what the content is, the position in the industry, who the recipes are for.
Clever and funny name of Gaby Dalkin's cooking blog - What's Gaby Cooking
Food Blog Name - Blog URL, will be the web address of the blog.
This is what people would type into a web browser's address bar to go to a food blog or search on search engines like Google.
Looks like this (and you want it to end with .com):

it is important to buy a domain name (you can choose a domain registrar and see prices) if you want to start a business project or make money on a culinary blog and get branding. Free blogging platforms are limited when it comes to the design, functionality, and monetization of a food blog.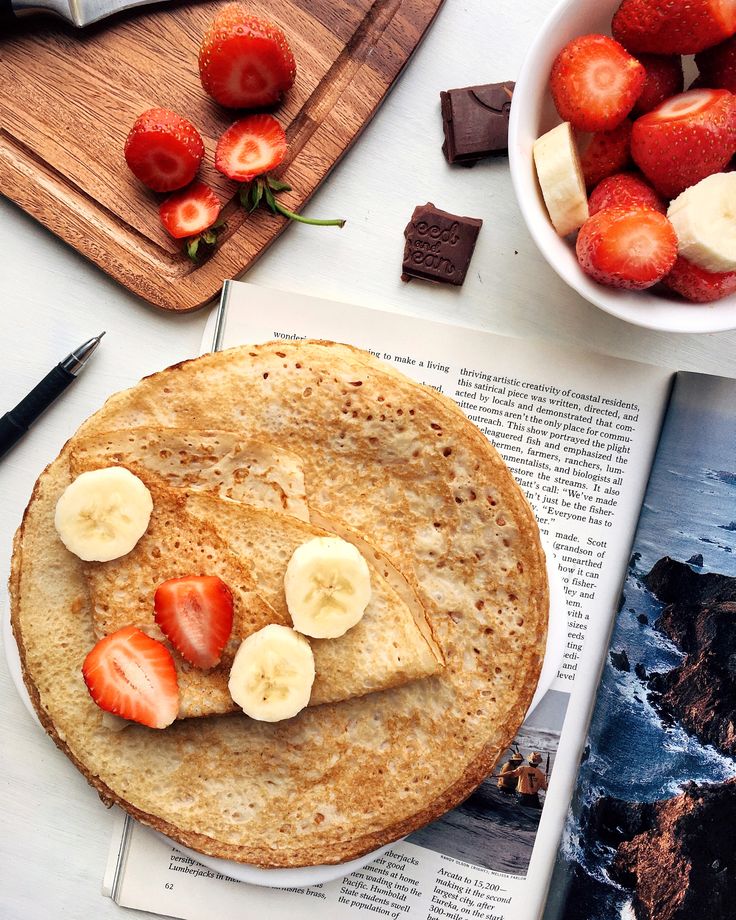 Let's choose a name (and domain name) for the food blog. Tips to help you choose a catchy name for your food blog:
Look carefully at the blog niche, whether it comes to mind, smart or cunning
Consider what will capture the attention of the target audience
Check out other food blog names for inspiration
Use a useful niche keyword (to clearly state the location)
Focus on brevity and easy to remember, pronounce and spell
Use domain name generators (there are 30 of them in the article at the link!) if you get stuck
Use your own or a combination of names
Try beautiful foreign words
Not sure what to name a food blog, read this article on how to choose a name for a blog and get creative.
3. Web hosting for culinary blog
The platform is hosted on the web by a web hosting company before you take the next steps.
In this step, we will also decide on the blogging platform that you will use to start your food blog.
Also with web hosting, to host a culinary blog on the Internet.
WordPress is a publishing platform that is two decades old.
95% of food bloggers use WordPress. Recommended web host:
Go to Bluehost.com
✓Free domain name with any
plan ✓Hosting plans start at $2.95/mo.
✓Simple Domain Manager
✓ Free SSL Certificate
Get Your Free Domain
No. 1. Choose a hosting plan for your food blog.
Enter your hosting plan or plan.
Choice Plus is a balanced, reliable example.
Delivered with Domain Privacy - protecting personal information (passport details and email addresses) from being published online, like the owner of a new food blog. With this plan, Bluehost will protect your information.
The plan selection will look like this.
Press the green "Select" button on the selection plan:

No. 2. Choose a domain name for your food blog
Next, choose the domain name you use for your food blog.
Enter the domain name you want to register (for example, eatsbyryan.com).
If the selected food blog domain name is not available, try another option. Or set the option to choose later after the rest of the blog details are outlined.
After you save (or choose later), you will proceed to the last step - creating an account.

Number 3. Create a Bluehost account.
Start by filling out an account such as name, email and address until you complete the form on this page:
Choose the right hosting package.
This is where you select your plan based on the price you want to pay and how much in advance you pay for today's hosting.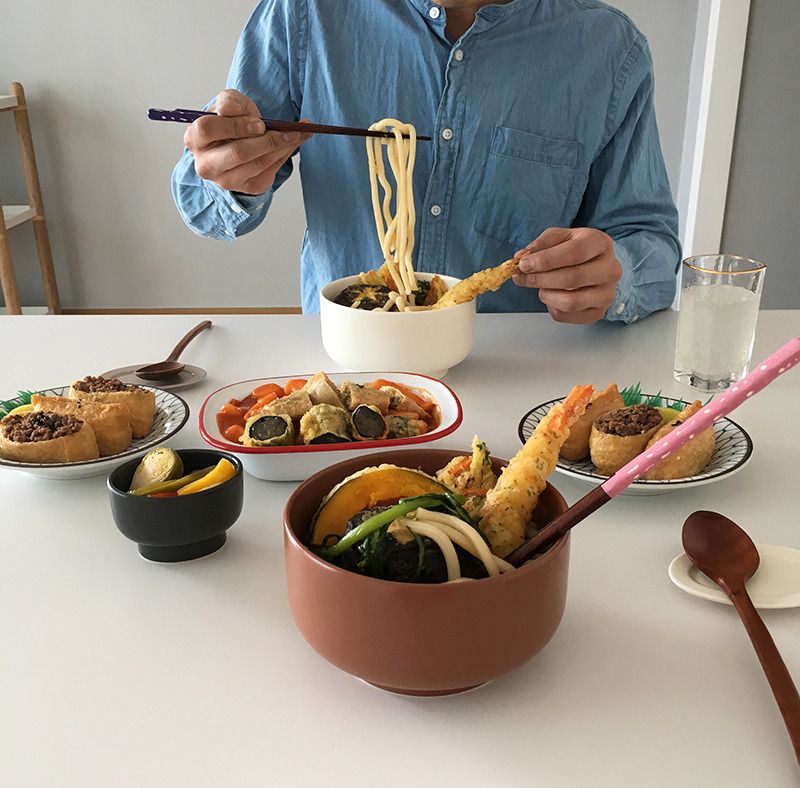 Bluehost only offers annual payment options.
Do not offer a monthly payment plan (because most hosting companies that offer monthly payments charge more).
Whichever plan you choose, the price is right for your online food blog.

No. 4. Which plan is better
I recommend choosing "Prime 36 Month Price" if you want to fix the lowest possible price for hosting. Hosting at the lowest prices (domain privacy) for the next 3 years.
It is advantageous to use a long-term plan for which the budget is calculated and allows.
The amount you see, pay today. Remember that you won't have to pay again for 1, 2, 3 or 5 years depending on the chosen package.
Plus, a 30-day money-back guarantee in case things don't go as planned with the food blog.
Enter billing information.

Now enter your billing information, check the box confirming your acceptance of the Bluehost Terms of Service, "Submit".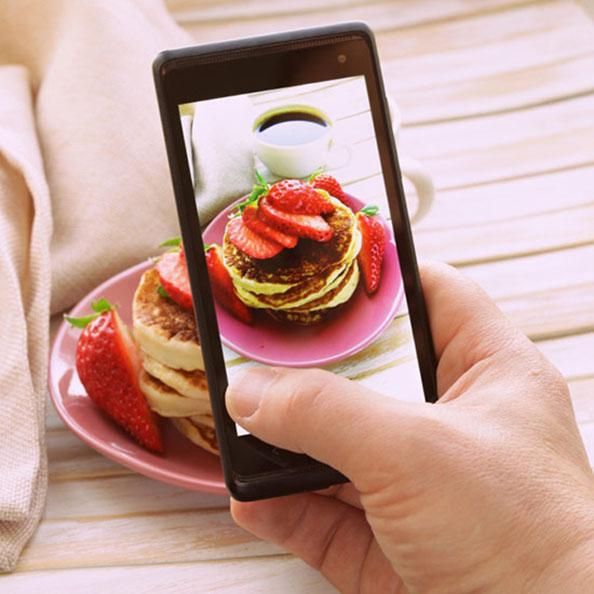 Party time!
Successfully completed the first step in the quest how to start a food blog and not do something stupid.
When the initial registration process is complete, go through the next step of the complete setup of the food blog.

4. Create a food blog with free tools and templates.
At this point, the WordPress blog is already installed and hosted on Bluehost.
This is a clean slate to bring beauty! We are going to do it using free tools and templates.
To be successful when starting a food blog, a food blog not only needs to look attractive, it also provides readers with a fantastic user experience.
This is why proper food blog design is so important.
Visit the Minimalist Baker website for an example of a fantastic food blog layout:

This is an individual design that was developed by web designer John Schultz.
It's not for everyone yet.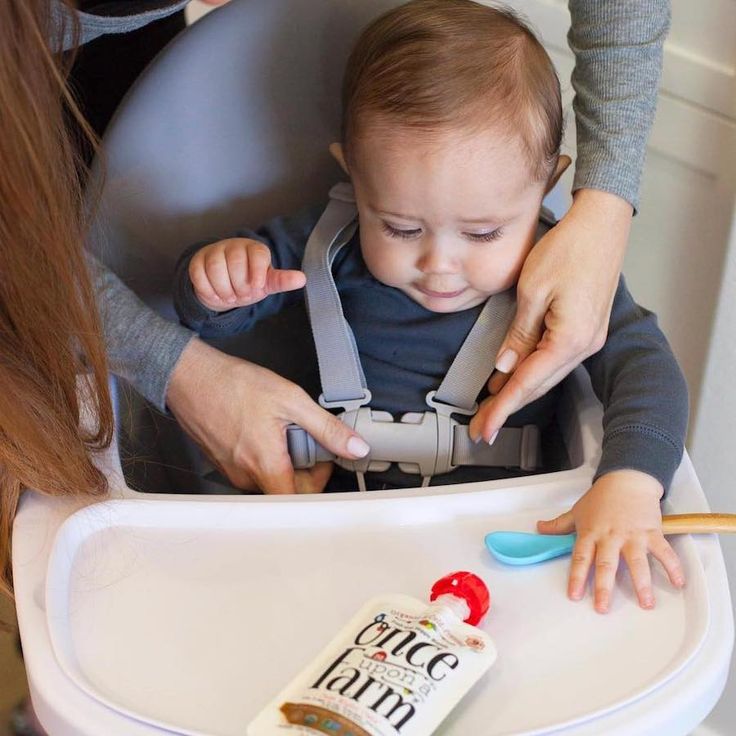 The good news is that you can start a food blog and get results even with free WordPress tools and themes.
Going to go through several categories of free resources that are used to create a food blog
Content Management System (CMS)
WordPress Themes
Plugins for WordPress
Let's get to know each one.
No. 1. Content Management System (CMS)
First, you need a content management system, also known as a blogging platform, to be able to write blog posts, share photos, and publish recipes or reviews on a food blog.
Followed the guide - chose WordPress as the CMS.
WordPress is a popular CMS for the ninth year in a row and holds 50-60% of the global CMS market.
WordPress is a fast growing CMS with 500+ new blogs launched daily.
WordPress:

Search Engine Friendly (Blog SEO)
easy to use
Allows you to strategically organize content
Easy to add videos and images
Provides control over blog design aspects
This is also free to use (excluding web hosting fees).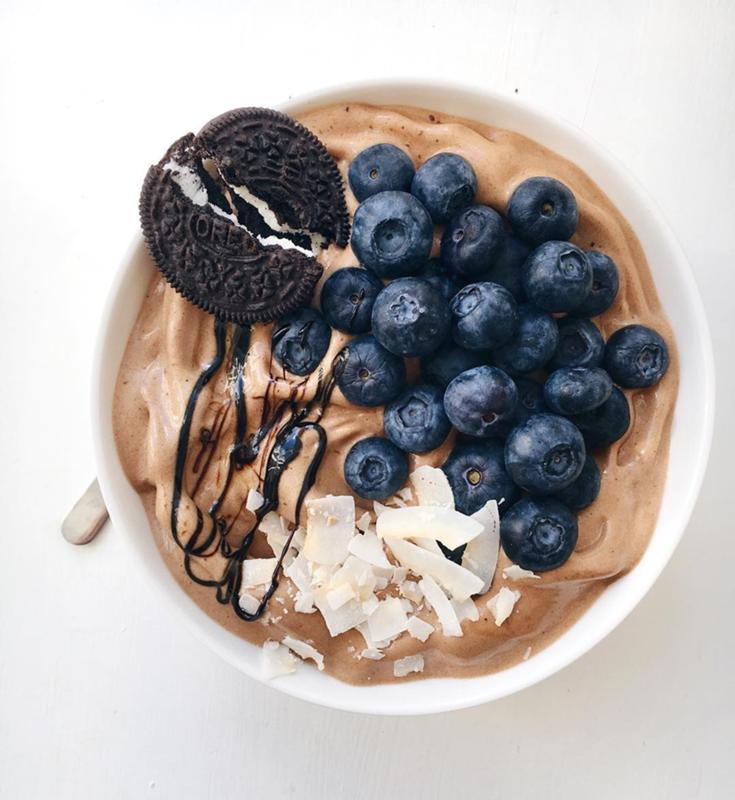 Easily add additional features to your blog, such as:
Forums
Online store
Reader Premium Zone
Plug-ins
Let's talk about topics.
No. 2. Food Blog WordPress Themes.
The WordPress theme will become the behind-the-scenes gray cardinal of a food blog run by:
Visual layout
Appearance
Content organization
Choosing the right WordPress theme that gives you the options you need is a strategic decision.
Customize and improve the look and feel of WordPress as your CMS.
Choose a free WordPress theme to get started.
It is important to understand that most free options are a marketing trap. A free theme is the same paid theme, only with cropped features.
For example "Elara" is a free food blog theme.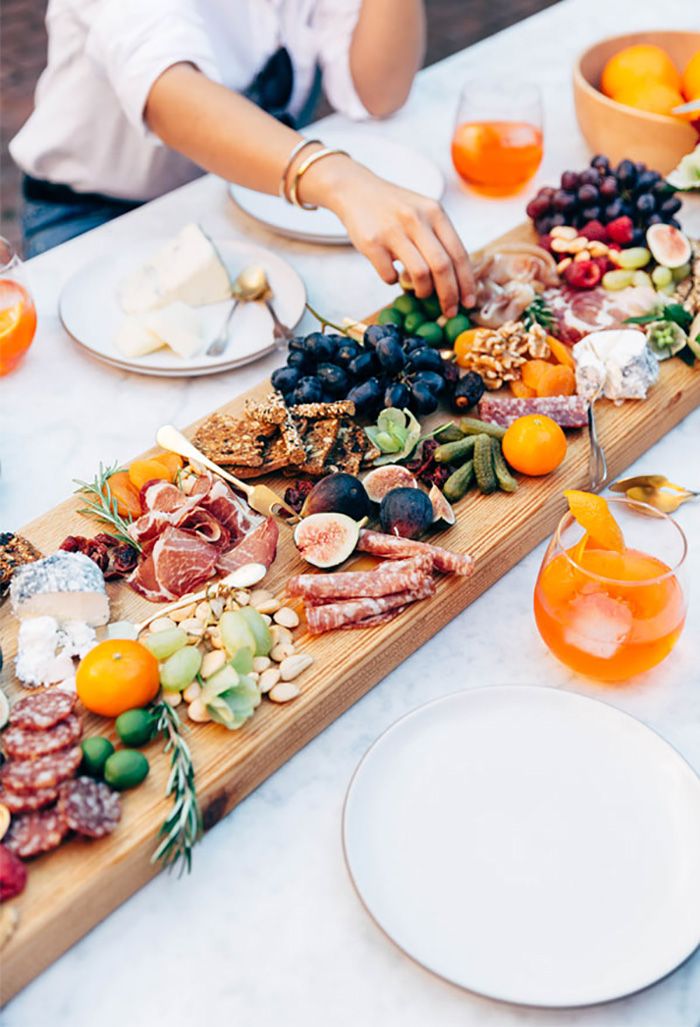 But upgrading to the normal version costs $35:

At first, there are enough functions, but you have to pay to remove the block.
We are tirelessly making sure that, in the future, as soon as there are readers in the blog, we will get a premium theme with additional features.
Get started with a food blog using as many free tools as possible.
A free WordPress theme and page builder to use when you're just starting out:
Elementor Page Builder (Free) + Hello WordPress Theme (Free)

EPB combined with the free Hello theme is a win-win combination for aspiring food bloggers.
Collaborate and create a customizable food blog - no coding knowledge required.
Also, Hello Theme is a fast WordPress theme. The site will load at lightning speed for readers.
At the heart of this WordPress theme is a visual page builder with drag-and-drop visual page builder that will help you easily create a website and design it according to your needs.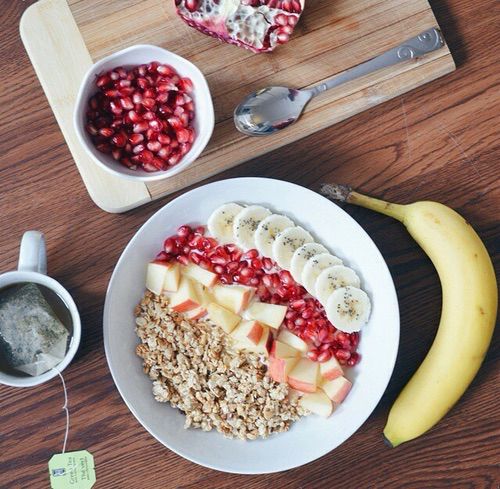 Supplied with:

Page Template Set
Assortment of design elements and widgets
Things that will enable blogging features.
Such as:
Email capturing
Click buttons
Video embedding
Embedding scrollable Google Maps
Adding forms
Build a functional food blog on your own, and our extensive library of tutorial articles and videos will help you get there.
Here's a sneak peek of what Elementor looks like behind the scenes:

If you want to create a relatively simple food blog design (suitable if you're just starting a blog), then Elementor's 100% free version will help.
When you're ready to upgrade to Elementor Pro[as I wrote above, the marketing trap.] or evaluate other theme options, discover a whole new world of blogging.
This is what it looks like:

Get your free Hello Theme and page builder here.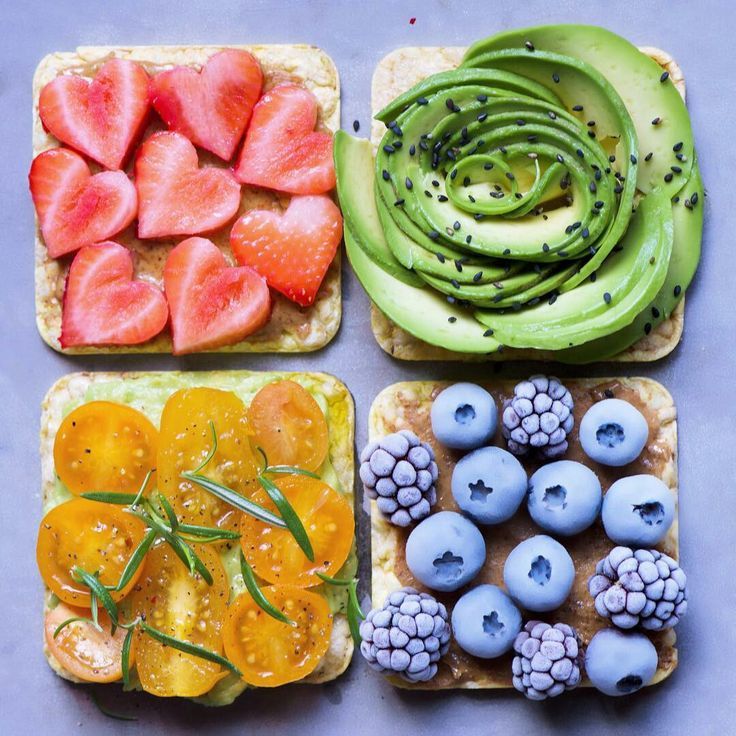 When you're ready to move on to a solid theme, Kati from cookieandkate.com recommends using popular (paid) WordPress themes for food blogging:
Foodie Pro Theme $129.95
Brunch Pro Theme $129.95
Remember, to choose the right food blog WordPress theme, it is important to know the following:
Use a theme with a clean and clear design so that visitors can easily interact with content and navigate your food blog smoothly.
Choose a theme that will make your site mobile friendly. Be it a laptop, desktop computer, tablet or mobile phone. It should be a "RESPONSIVE TOPIC" and nothing else
Make sure the theme works with browsers and is optimized for SEO.
Make sure your theme supports popular plugins your blog needs.
Look for reviews and ratings to check the theme's track record.
Let's take a look at the must-have WordPress plugins you want to install to add some extra functionality to your food blog.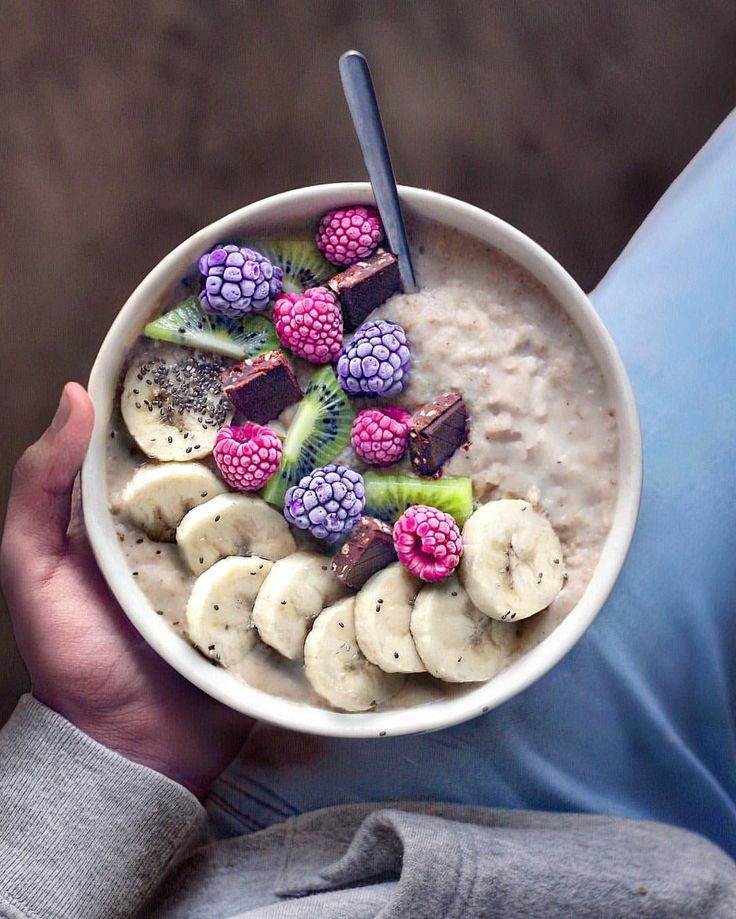 Number 3. WordPress plugins for food bloggers.
Since you're using WordPress as your CMS, enhance your food blog functionality with a range of free and premium plugins.
Simply put, a plug-in is a program that is added to a food blog to improve performance and get new features without writing code.
A range of free and paid blog plugins are available on the market. Plugins that you install in the culinary blog:
Yoast SEO - Optimize food blog pages and articles to rank higher in Google results.
WPForms - create forms (for email registration, contacts)
MonsterInsights - Google Analytics to collect information about readers coming to the blog
Perfmatters - cooking blog speed up and code optimization
Jetpack - Regular backup of culinary blog
Akismet - Filters out spam comments without requiring a captcha. Nobody likes captchas.
Tasty Recipes - format recipes for search engine optimization (SEO), add star ratings, create printable recipes. This plugin will help recipe photos appear in search results. This is a paid plugin, but the functionality is worth the cost.
Yoast SEO is the king of blog plugins. While there are no analogues.
5. Create the main page of the culinary blog.
When visitors come, the question arises about the culinary blog:
How does this culinary blog differ from similar projects in the sea of ​​the Internet.
Based on the site layout, quickly form an opinion about the person (or people) behind the food blog and whether the content would be appropriate for them.
Take Lily's page from the food blog Clean Food, Dirty City as an example.
In order to answer readers' questions in advance, it is important to create blog information pages:
home page
About site
Contact page
We continue the path.
No. 1. Food blog home page
This will be the first page that visitors will find after they enter the blog name in Google, Yandex, Yahoo, or find it in a post they wrote for another product blogger.
The main page has a detailed overview of the food blog sections.
Take, for example, the front page layout of the popular food blog Pinch of Yum :

Food blog homepage elements include:
A clear title that communicates what the food blog has to offer.
A subtitle that gives a brief description of the food blog idea.
Calls to action that direct visitors to food blog areas (wherever you want) or invite you to sign up for an email newsletter.
Pictures that grab attention and introduce visual style.
Links to featured content to keep visitors longer on the site.
Following.
No.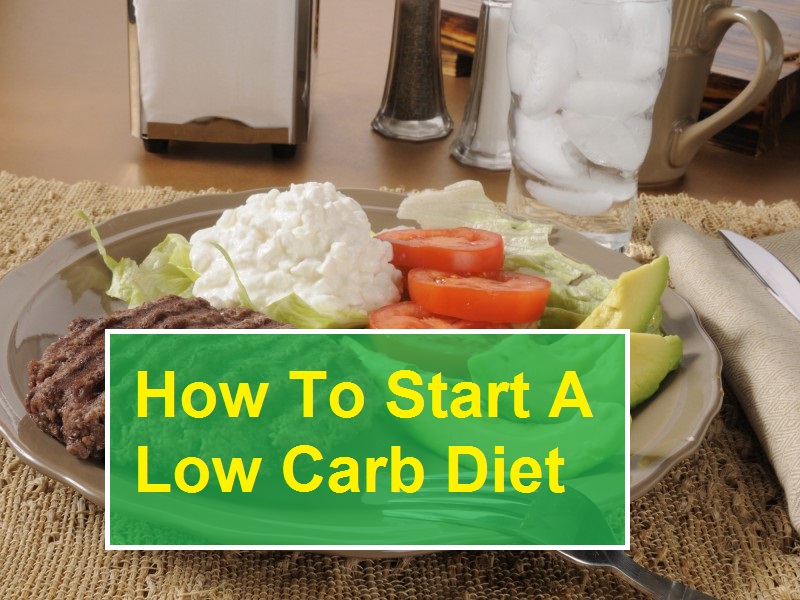 2. The About Me page of the food blog
The About Me page of the food blog not only introduces the author, but also answers questions:
Why the reader should follow your food blog
What problems can you solve for readers of the culinary blog
How your blog will help
users
Take, for example, Beth's page on the popular food blog Budget Bytes:
Go
Ignore the stupidity of the translation. The main meaning. At the beginning, Beth talks about herself:
Then, Beth tells her Cinderella story from the blogosphere:
I started Budget Bytes in 2009, the moment I felt I was losing the battle with adulthood. I recently graduated from college, my student loans went to pay off debts, but I worked in a low-paying job and could barely make ends meet. I had already cut all discretionary spending from my budget, so the only place I could cut was food. Frustrated and not wanting to eat ramen noodles every day, I started...
Sad. But Cinderella turned into a princess:
Budget Bytes has been going strong for almost a decade and has never stopped growing! Since I started blogging, I've gone back to college for my second degree, published a cookbook, developed the Budget Bytes mobile app, and expanded the Budget Bytes website and team. I never imagined that life could be so amazing. Every day I am overwhelmed with gratitude for the opportunity to use my creativity in a way that will positively impact the lives of others. I am the luckiest woman in the world.
I specifically brought this story to increase the motivation to start a food blog or any other. All niche blogs lend themselves to monetization. You need to invest work and desire.
There are thousands of such stories. But, don't be fooled. Stories of the opposite type - no one tells.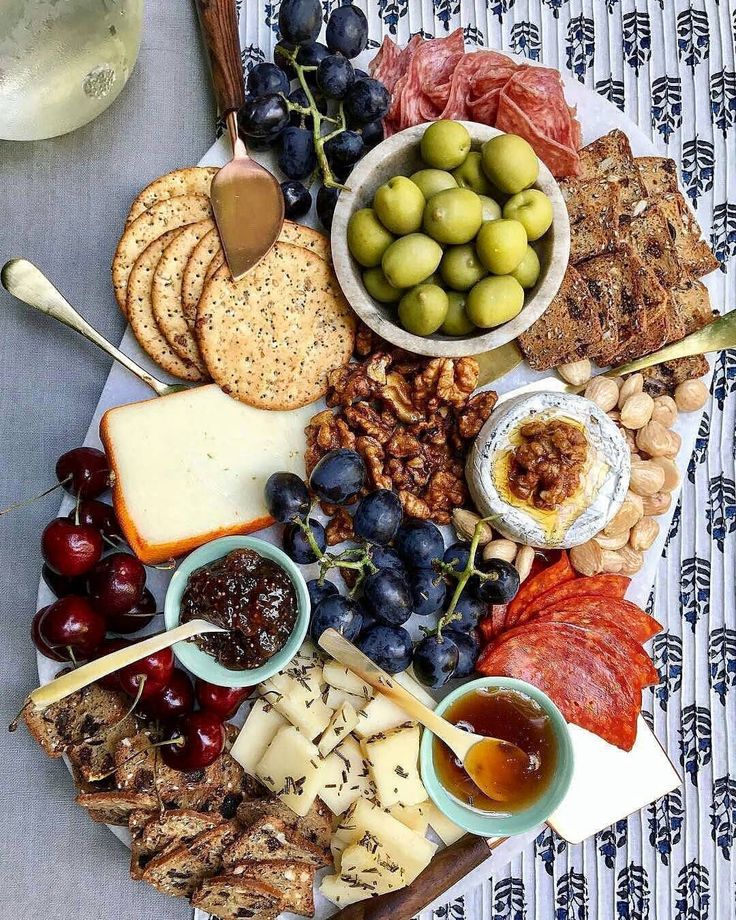 But there are millions of them. You may be wondering why so many bloggers fail. Link article.
Beth ends with social proof release:

Media mentions
Awards
Publications
Books
Participation in TV shows
The classic scheme: "Introduce yourself - tell a story - sell yourself."
On the "About Me" page of the food blog, don't forget:

State your name clearly and include a photo to establish a strong bond with
readers
Add details and certifications[if any], diplomas, certificates, testimonials, etc. that you need to increase your credibility as a food blogger
Write in a conversational style so that people take on the personality and feel like you're talking to them, not working out a duty.
Make the description informative and attractive. You can stop at one "About me" page, or you can go further.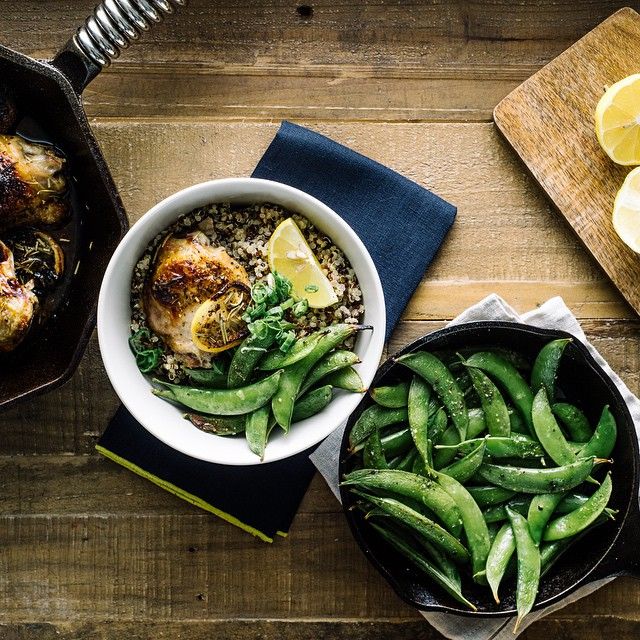 Beth has four service pages:
About me
About the blog
FAQ
Contacts
The food blog contact page is another important part of the project. You will earn money and connect with your readers a must. Readers turn into customers.
This page should be easy to find on a food blog and contain information on how to contact the author.
Be it:

Questions from readers
Questions about working together
Offers to sponsor a blog
Guest Post Suggestions
Take an example of Katie's page, from the What Katie Ate blog:
Go to
This page contains two contact forms:
General questions
Cooperation and advertising questions
Contact page may contain elements:
Answers to frequently asked questions from readers (or a link to a page with an explanation and interpretation)
A short form that is easy to understand and complete
Email address to contact
Links to social media accounts (Instagram and Pinterest)
You can combine all four pages into one or use the category division.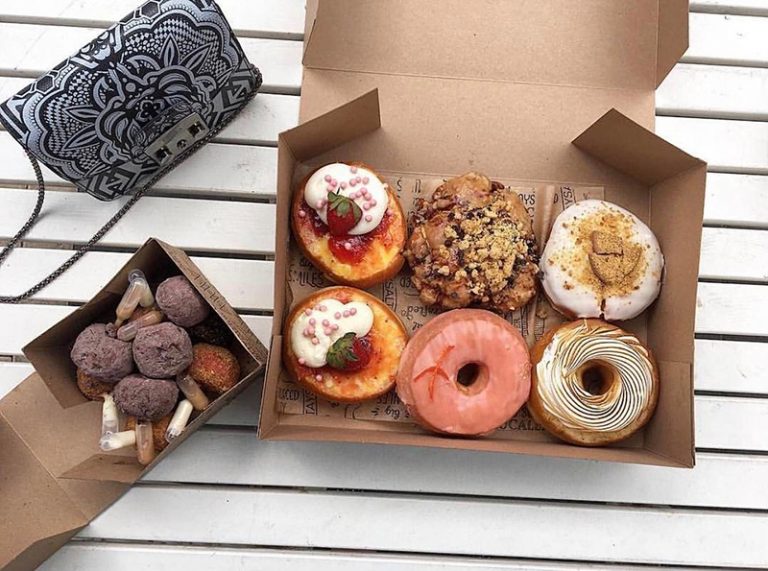 6. Plan your blog content strategy and positioning.
Without a content strategy, it's easy to mix things up and start discussing topics that aren't relevant to your niche or audience - when you start a food blog.
But with a content strategy to help you chart a course and understand what to blog about, you can:

Identify specific ideal readers and reasons for appearing on the food blog (whether they want new recipes or inspiration for decorating a gala dinner)
Focus on a niche and create compelling content that is valuable to readers.
Start building a blog foundation with evergreen articles[It's easy with products]

To create a holistic food blog content strategy, follow these steps:
Think about goals and what you want to achieve
Explore, understand and learn what readers need
Determine where the target audience is on the Internet, on Instagram, Pinterest, Facebook, Odnoklassniki or VKontakte
Use keyword research to come up with food blog content and topic ideas that readers are looking for
Choose the right content format, videos, blog posts, infographics, podcasts - whatever readers want more.
Determine how you will periodically post new content and be realistic and consistent once you start
Create a content calendar so you know in advance what topics you are going to write about.
All publishers maintain an editorial calendar and schedule publications. Maybe they understand what's what?
7. Upload images (Top food blogs - top photos)
The adage "see once..." is true for a food blog because food bloggers are known for high quality (originally filmed - originals, not copies) illustrations.
Check out our selection: Food Photography in 20 Amazing Food Photography Blogs in 2021 - appreciate the quality and magnificence of photos. There are collected the best blogs that are dedicated to product photography and food styling.

Use options to create food blog photos.
No. 1. Own photos (reliable route).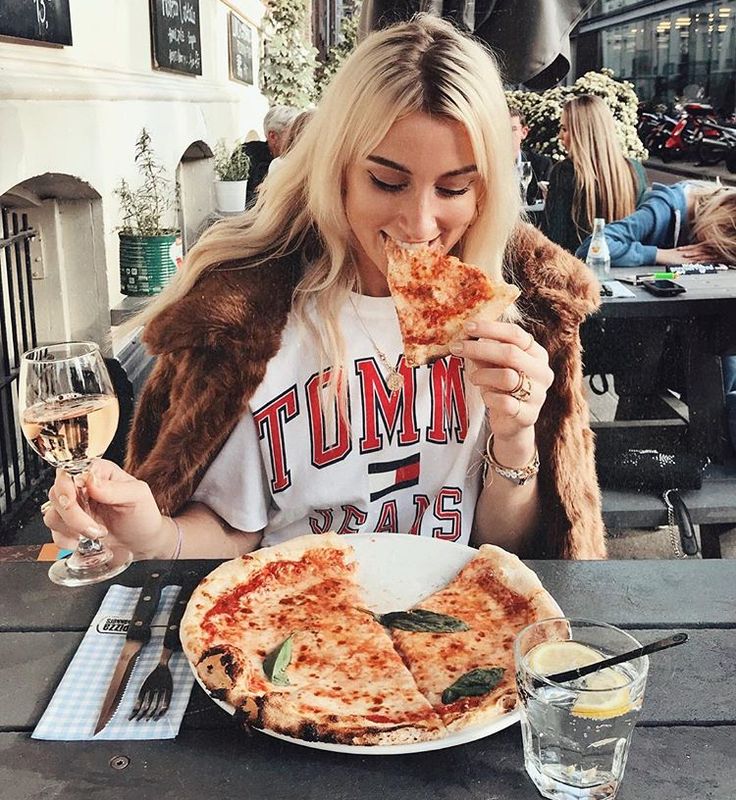 Even if you're not a professional photographer, learn how to take good photos to start a food blog.
What Gaby Cooking's Gaby is the first to admit that photos only improve with practice (and help from other photographers).

Gabi shares easy tips for new bloggers who want to improve their photography skills:
Use natural light to take photos of your food.
Move around to find a place with the best lighting (even if outside the kitchen)
Take pictures at angles (top or side, etc.),
Photography is a skill.
No. 2. Use free photo libraries.
Find photos to use for your food blog if you're not a professional photographer - with free photography sites like:
Unsplash
Foodiesfeed
Pixabay

Pexels.
Once you start driving traffic and engaging with your readers, it's important to move on to posting your own images on a food blog for authenticity purposes.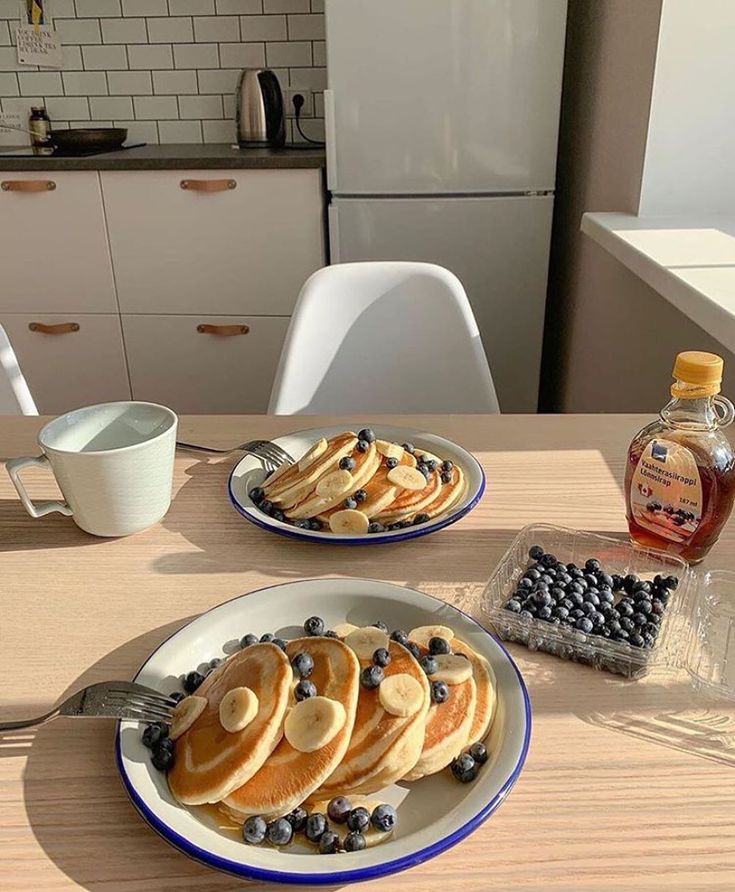 Number 3. Use free photo editing and design tools.
With free editing tools, you can creatively improve the quality of your photos, even if you don't have Photoshop skills.
Venues that fit while learning how to start a food blog.
Visme
PicMonkey
Snappa
Piktochart
Don't forget to mount and edit stock photos to turn them into unique images for your own food blog.
8. Promote a food blog and connect with other bloggers in the niche.
Don't be surprised if visitors don't hit your food blog the day you start posting content.
Let's face it, in addition to posting content regularly, promote your food blog to drive more traffic to your food blog in the long run.
This will not happen overnight, but by focusing on promotion channels, you will immediately make progress.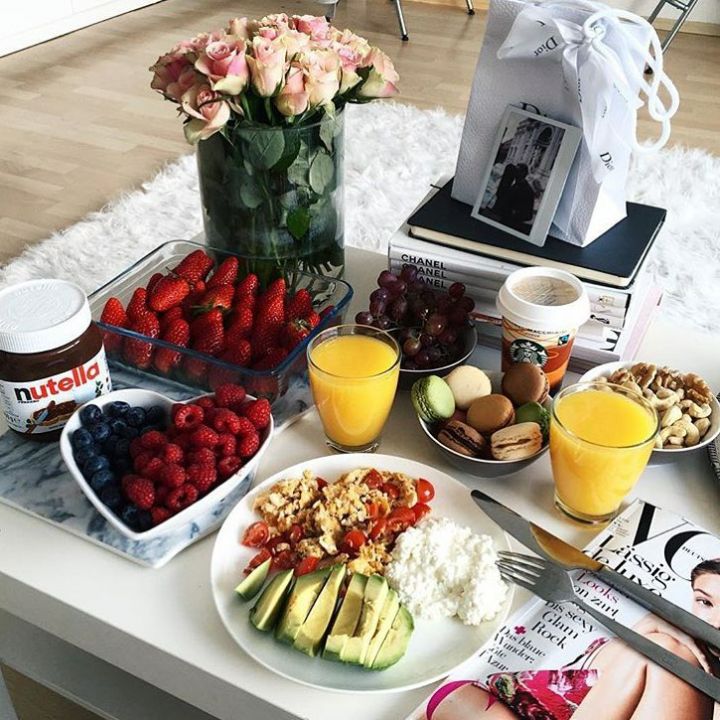 Proven ways to market your food blog and build relationships with other food bloggers.

No. 1. Update email signature (highlight food blog)
In addition to having your contact information, website URL, and social media links in your email signature—go ahead and include links to the latest blog post, email subscription link, or the latest free downloadable book.
Follow Gabi's instructions and focus the call to action in the facsimile letter on what's important:

It's a smart way to promote food blog content every time you send an email - without the extra effort.
Don't forget to include the title of the latest blog post to get more attention and interest.

No. 2. Optimize on-page SEO.
If you want your food blog to rank high in search engine results for keywords in your niche (like "apple pie recipe"), then it's important to get your blog's SEO right.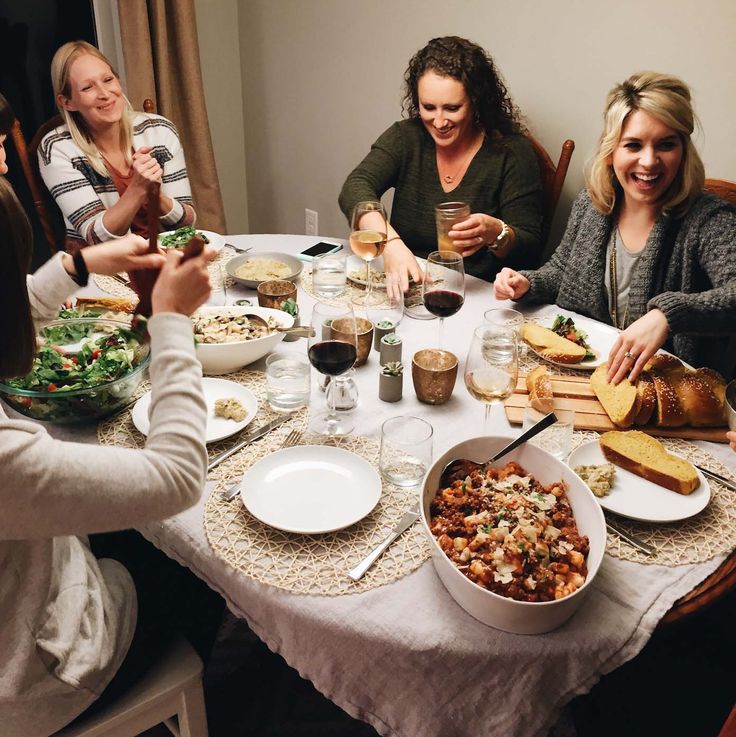 Create SEO Optimized URLs (permalinks)
Start the title of every blog post with keyword
Mention the keyword in the first 100-150 words of content and write the meta description of the page correctly.
Improve your food blog loading speed so that pages load in 2-3 seconds or less
Use a responsive WordPress theme so that pages load correctly on mobile devices.
Create high quality long form content (designed to rank in search (5000 words guys, FIVE THOUSAND WORDS, no characters.)).
Start building an email list.
With a ROI of 3800%, email marketing is an effective way to promote content when starting a food blog.
An email list is a group of people who have given email addresses to receive email updates when you post new recipes, share new guides, and so on.
Create an email list when:
Create an enticing lead magnet (like a free recipe book) as a gift for users who sign up
Provide a subscription form on food blog pages and in each of your blog posts
Choose your email service provider by comparing Convertkit vs AWeber vs Mailchimp to see which is best for your needs.
Write personalized emails to develop strong relationships with
email subscribers
We continue
Number 3. Use social networks (Instagram).
Social media is a powerful means of promoting posts about cooking and recipes.
Instagram to Facebook, Twitter, Pinterest LinkedIn, etc.

Instead of frantically sharing images on every social media platform, identify which platform carries the concentration of your target audience and start with one or two.
Even if the research yields 3+ platforms, start with one or two so you don't get overwhelmed.
Tips from leading food bloggers say it's worth doubling your Instagram and Pinterest ratings. Advice from me personally, open three blogs at once. Main, Instagram and Pinterest.
Quietly starting a blog on Instagram will not take time, but the gain will be tangible. So is Pinterest, but to a lesser extent.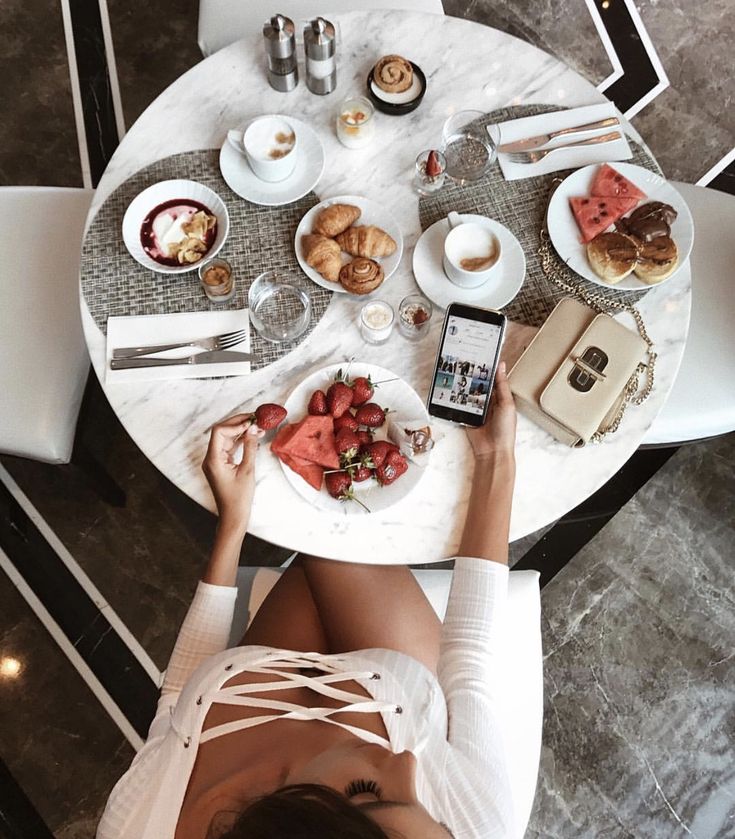 To manage your time and promote content on social media, use tools such as:
Buffer
Hootsuite
Quuu Promote
Don't forget to also include social media sharing buttons on your blog so that readers repost the content.
No. 4. Write guest posts (for traffic and SEO benefits)
A way to promote a food blog when you are just starting out is to write articles on related blogs.
Guest posts are published with an author's biography, which is marked as the author, as well as with a link to their own culinary blog and social media accounts. This gives readers of other food blogs (where the post is posted) a chance to come and follow the content.
Raises awareness of the project, attracts traffic and increases the number of email subscribers.
Don't forget to use the following tips to write the article for the food blog you want to publish on:
Take the time to research a food blog before submitting
Are guest posts accepted
How
messages are formatted
Do styles match
Contact and develop a relationship with a food blogger or editor before submitting
Follow the rules and regulations for guest posting
Put forward an original topic that is of value to readers
Once the article appears on a live food blog, the other person, make an effort to promote on their own social media - thereby helping to spread the word about the food blog and other social channels.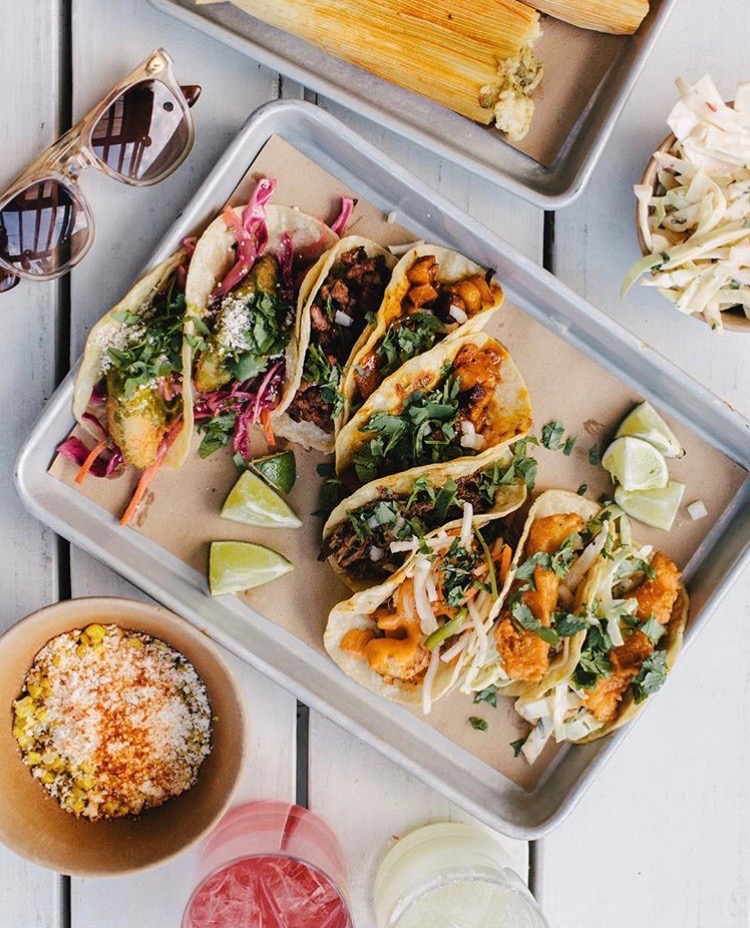 No. 5. Connect with other food bloggers.
Another smart way to promote content and raise awareness for a food blog is to consciously build constructive relationships with other food bloggers.
Lay the foundation for these relationships using the following approaches:

Leave thoughtful comments on
food blogs
Share posts on social networks
Include in your own food blog posts (then email to report)
Submit content sharing suggestions, either in the comments or on Instagram & Pinterest.
Join Free Online Food Blogging Communities like Pinterest Groups, Facebook Groups, VKontakte Groups
Join Paid Membership Programs for Serious Bloggers Like Food Blogger Pro
Final thoughts: How to start a food blog (and succeed).
Viewed the guide on how to start a food blog ... the fun begins.
If you want to start a food blog because you're passionate about cooking or in the food business and want to start a blog to connect with your current customers, there's no reason to wait any longer.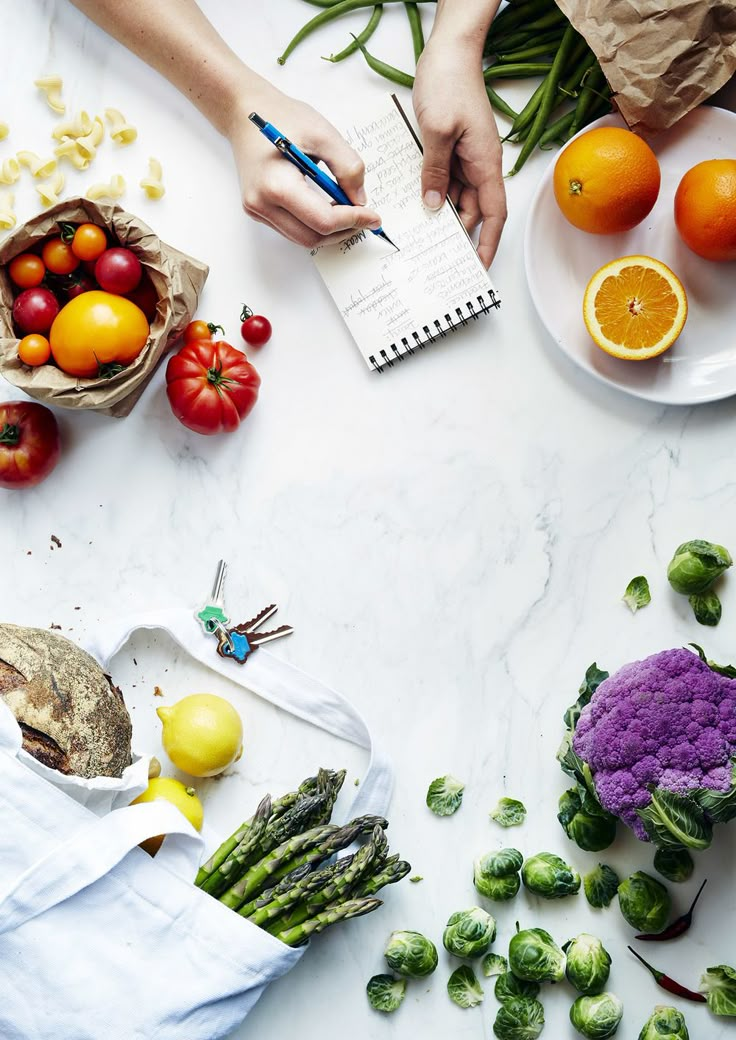 Start a food blog today and with a healthy dose of hard work, creativity and a willingness to experiment, you'll see results quickly.
I honestly promise only one thing - time will not be enough.
9. The best food blogs on the planet, Top 15 to satisfy your hunger.
How did you manage to cook before the advent of the Internet?
They relied on cookbooks, cooking TV shows and knowledge passed down from grandmothers. Of course, the brave will experiment in the kitchen, remembering successes and mercifully forgetting about culinary disasters.
There are many food blogs in 2021 offering mouth-watering recipes, suggestions and vibrant photos, sending people to the kitchen...or the supermarket. Hundreds of food blogs to tempt your taste buds.
Here are 15 of the best food blogs offering a variety of food types.
Lucullus feast in all its glory.

15 Best Food Blogs:
No. 1.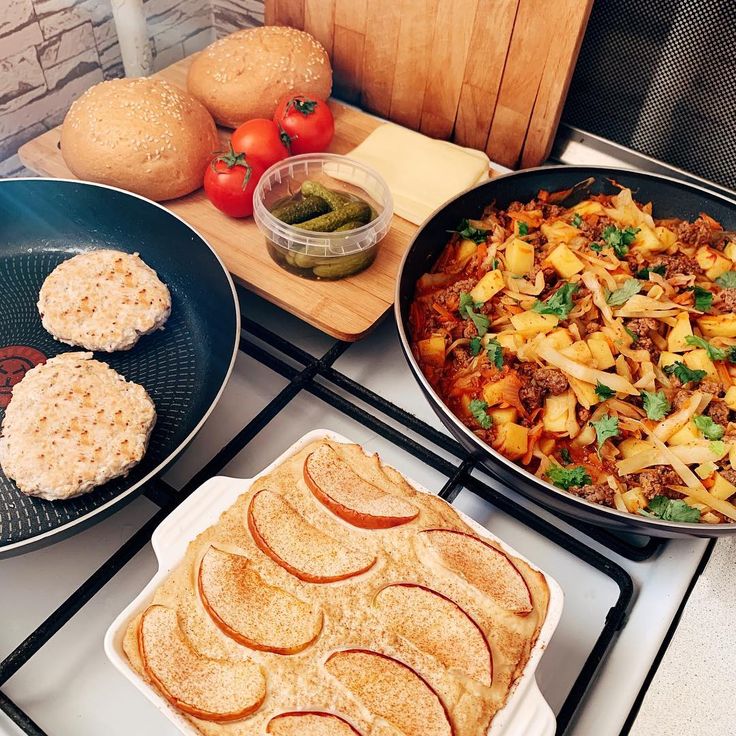 Love and lemons
Website: loveandlemons.com
"Love and Lemons" was created by Jeanine Donofrio and husband Jack Matthews ("#1 Taste Tester"). The name of the blog comes from the fact that Janine loves seasonal dishes, often ending with a squeeze of a lemon.
Most of the recipes on the site are vegetarian.
The blog was founded in 2011 and is recognized by prestigious food magazines such as Food & Wine, Food52, Refinery29, SELF Magazine and Oprah Magazine. In 2014 Saveur Magazine named it "Best Food Blog, Readers' Choice" and won Saveur's Editors' Choice Award in 2016.
If you're looking for a recipe, filter your search by season, holiday, diet, food type, or ingredients. Surprisingly, there are only six recipes where the ingredient is lemon.

No. 2. Cookies and Kate
Website: cookieandkate.com
Cookie and Kate are about a celebration of good food. Kate is Katherine Taylor.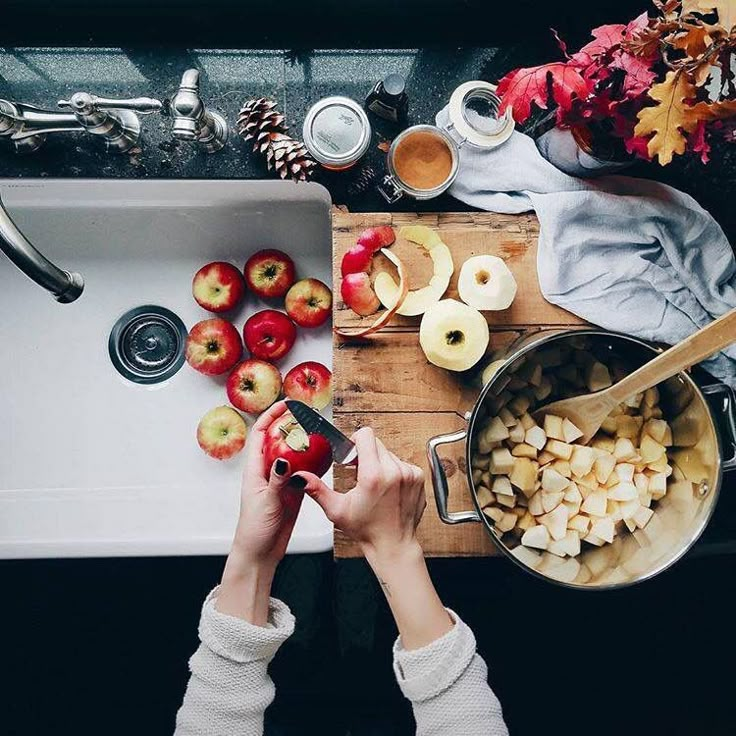 Cookie is a dog that Keith describes as a "mystery mutt", or as a DNA test found, half Schipperke and half Dachshund/Australian Coolie mix.
Keith is a photographer and chef from Oklahoma. Created a blog in 2010 and works on it full time.
Like other popular food blogs featured here, Cookie and Kate offer vegetarian and whole food recipes with healthy, natural ingredients.
The site makes it easy to find recipes. Search recipes by course, cuisine, diet, day of the week, ingredients, or season.

Number 3. Minimalist baker
Website: minimalistbaker.com
Minimalist Baker is a site where the name speaks for itself. Shares plant-based recipes requiring 10 ingredients or less, 1 bowl, 30 minutes or less to prep. Publishes a new recipe every three days, with a mix of savory and sweet dishes.
Dana Schultz is a recipe developer and blogger. He loves experimenting with recipes and taking photos of food.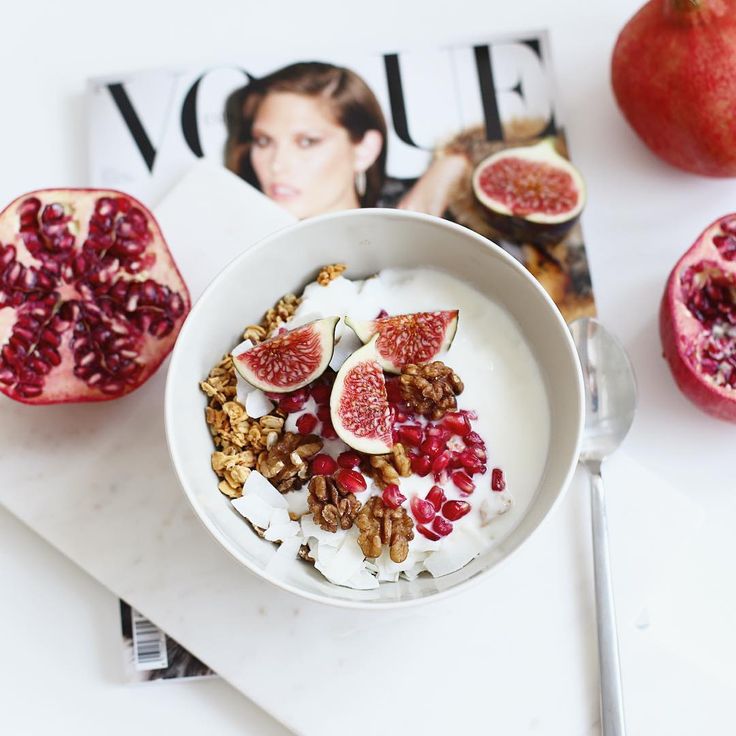 Even expanded to create the basis for creating a Great Food blog.
Despite the use of the word "baker" in the name of the site, covers a range of types of (mainly vegetarian) cooking - sweets, snacks, breakfast, snacks, side dishes and drinks.

No. 4. Kitchen Battle
Website: smittenkitchen.com
Smitten Kitchen displays delicious images of food to be eaten. So it's no surprise that Smitten Kitchen has become a hit with serious food lovers.
Smitten Kitchen describes itself as "fearless cooking from a tiny New York kitchen." Created by Deb Perelman, who is obsessed with the intricacies of food and cooking. As he says on the About page, he likes to be in a state of half sleep and cook what he feels on this day.
Recipes are the heart of this site. Emphasis is placed on enhanced comfort eating. The site also has numerous tutorials on topics such as boiling eggs and making sourdough that is fluffy and won't fall off.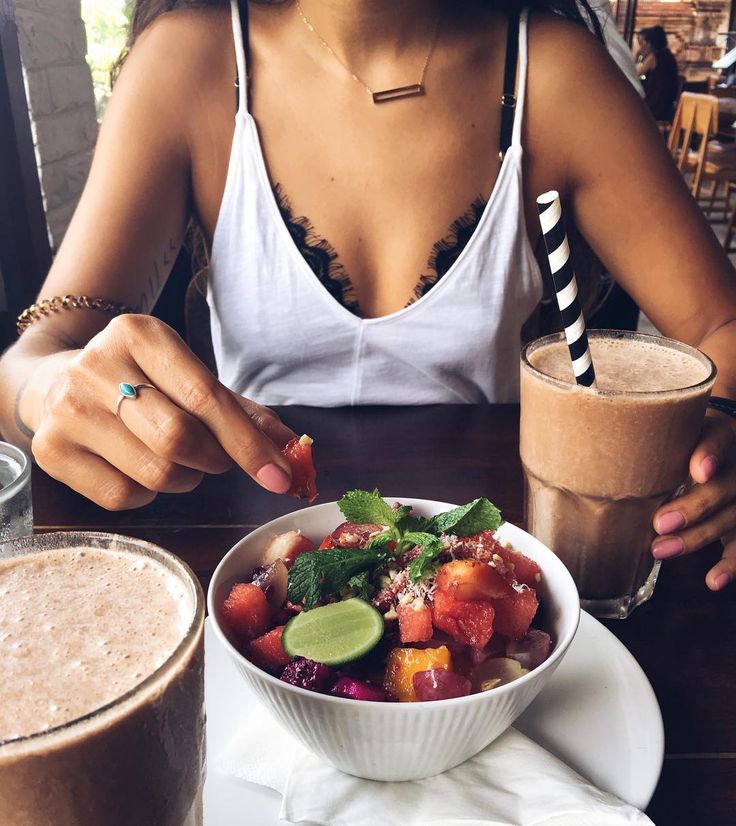 Deb considers it necessary to use only commonly available ingredients.
The Recipes page breaks down the site's recipes by type, with additional subdivisions for fruits, meats, sweets, and vegetables.

No. 5. 101 cookbook
Website: 101cookbooks.com
101 Cookbooks Heidi Swanson aims to expose healthy daily recipes. 2019 features +700 vegetarian, whole food, vegan and instant pot recipes.
Heidi started blogging in 2003 when she looked at her extensive collection of cookbooks and decided it was time to stop collecting and it was feast time. Tired of repeating the same recipes over and over again. Felt it was time to explore the books in the collection.
While Heidi was working on cookbooks, her skills and culinary knowledge improved and she created her own repertoire of successful recipes.
Heidi selects and writes about recipes that cross life, travel and everyday interests. Often it is from a personal culinary collection, but sometimes not.
Recipes are organized by category (eg whole grain, vegan, pasta, chocolate), by ingredients or by season.

No. 6. Budget bytes
Website: budgetbytes.com
Budget Bytes aims to provide recipes designed for smaller budgets. For those who admit that they are not able to use expensive ingredients and prepare dishes that will take hours to prepare. Tries to cater to those with "a taste for Instagram and a budget for bread without butter."
Budget Bytes is the creation of Beth Monsel. Wants to help people shop, cook and eat smart. Provides numerous recipes on the blog, along with cost analysis, cooking times, alternative preparations, and step-by-step photos of each recipe.
Beth has developed six principles to help save food budget and reduce waste:

Plan your meals
Use Ingredients Wisely
Portion control
Don't be afraid of leftovers
Freezer - friend
Shop smart
No.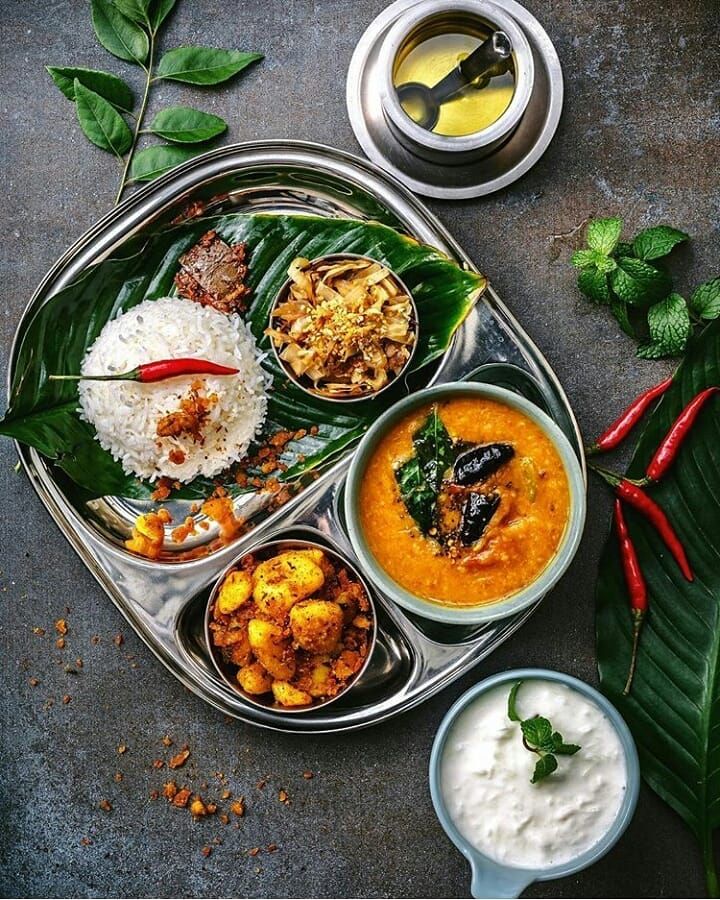 7. Cooking cabinet
Website: closetcooking.com
Closetcooking chronicles Kevin Lynch's efforts to cook and develop recipes in a cupboard-sized kitchen. Kevin discovered that cooking has become a passion and an obsession in an effort to never eat boring food again! Kevin finds it fun to come up with creative ways to serve delicious meals from a small kitchen!
Kevin has developed over 2600 recipes since the website was created. Gives pride of place to the Top Recipes section, where it highlights the 100 most popular recipes.
Some of the latest posts include:

Shawarma Seasoning
Sicilian pizza
Strawberry bar with lemonade
Prosciutto wrapped mozzarella balls
Roasted Balsamic Strawberries with Chicken and Brie
No. 8. Damn tasty
Website: damndelicious.net
Damn Delicious is the online home of Chungah Rhee (and crazy corgi mate Butters).
Although Changa grew up in a traditional Korean family, she is originally from Queens and lives in Los Angeles.
Started sharing her favorite recipes online in 2011 on a Tumblr account that eventually became the Damn Delicious blog. Since then, the site has attracted a team of people working together to create the best recipes.
Includes recipes, step-by-step guides, and videos showing diners how to quickly and easily prepare meals like an everyday chef.

No. 9. Green Kitchen Stories
Website: greenkitchenstories.com
Green Kitchen Stories features healthy vegan recipes by Swedish couple David Frenkiel and Louise Vindal. Louise describes herself as a health-conscious hippie, while David considers himself a vegetarian, food stylist, and
photographer.
David and Louise chose the name for the blog to represent the effort to invent healthy vegetarian recipes using whole and organic foods. They strive to make recipes simple and clean.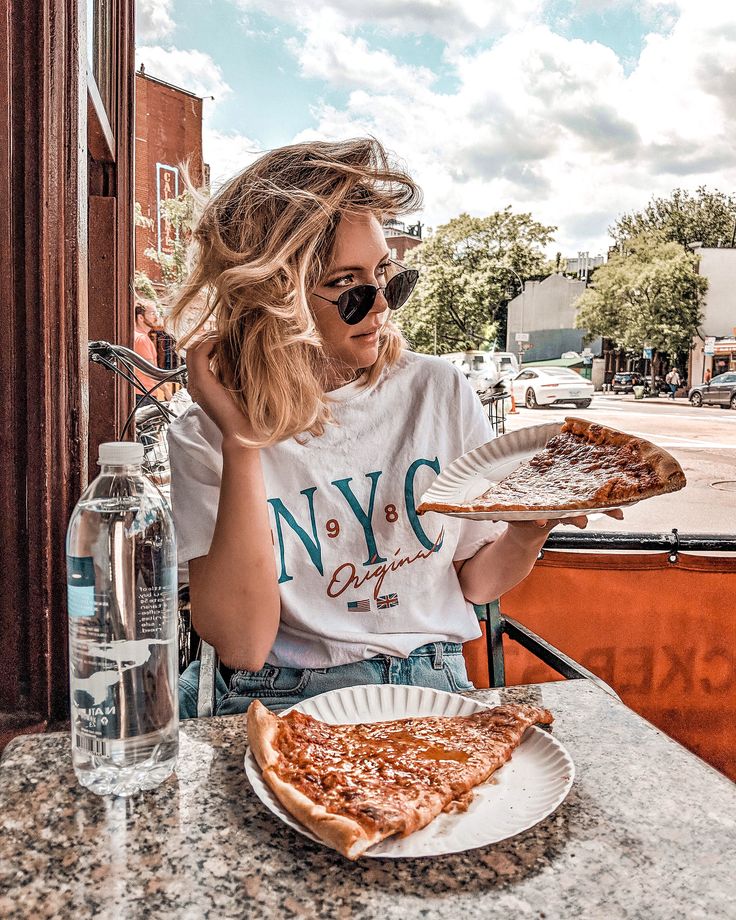 Divide recipes into:

Breakfast and brunch
Main courses
Soups
Salads
Cakes and desserts
Cookies and sweets
Bread
Drinks, juices and cocktails
Side dishes, jams, spreads and snacks
№l0. Eat seriously (Eat seriously)
Website: seriouseats.com
As the name suggests, Serious Eats takes a thoughtful approach to culinary arts. In addition to a set of recipes (divided into chicken, pizza, cocktails, pasta, burgers, sandwiches, desserts and salads), it includes an extensive section on technique. There is a section of the site dedicated to cooking on the grill.
Serious Eats includes an exciting Features section. This includes pages from Know the Ingredients to Food Stories and guides to steak and eggs.
Serious Eats seeks accurate recipes, demonstrates innovative methods and science, and provides innovative food and drink guides.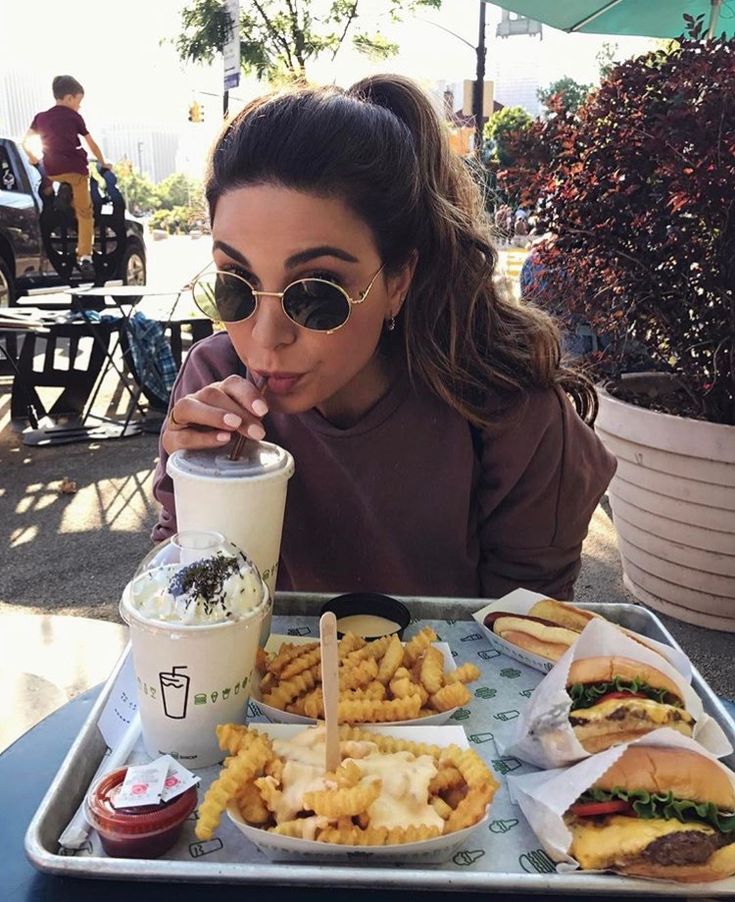 The website describes the "serious" in the title as "impressive, brash, inventive, well-done, or simply delicious." Despite the name, they do not believe that they take themselves too seriously - they just do everything well.
Serious Eats takes pride in not publishing a recipe until they are sure the recipe is better than what you find elsewhere.

No. 11. Sprouted Kitchen
Website: sproutedkitchen.com
Partners Sarah Forte and Hugh Forte are working together to create the Sprouted Kitchen. The site hosts a lot of luxurious food porn (food porn - slang, filming food, cooking process, and, well, eating) photos of Hugh and Sarah's mouth-watering recipes.
A firm believer in seasonal food. "A peach from a farmer's market at the end of August tastes just like a peach should." Committed to making healthy foods suitable for everyday life using whole grains, healthy fats and natural sugar alternatives.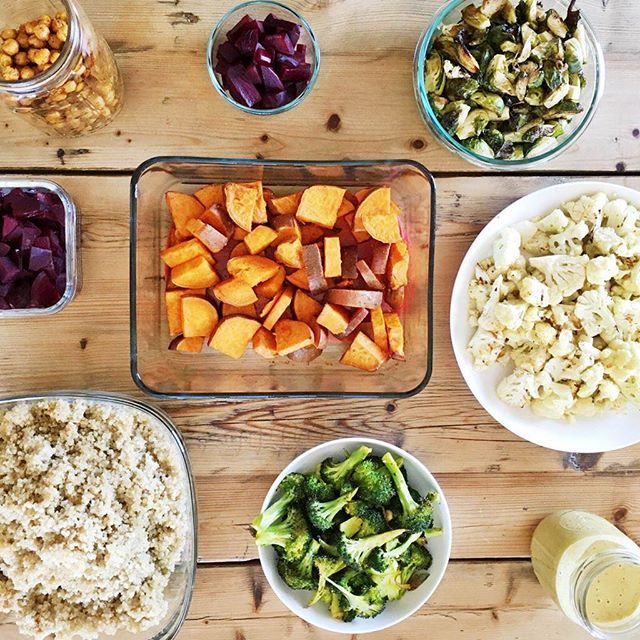 Sprouted Kitchen now offers an extensive collection of recipes across a range of food categories. There is an interesting section dedicated to equipment - both kitchen equipment used for cooking and photographic equipment, which Hugh prefers.

No. 12. Two peas and their pod
twopeasandtheirpod.com
Two Peas & Their Pod is the blog of Maria Lichti and husband Josh. They share a love of cooking, baking, and entertainment. They create simple, fresh and family recipes. The site includes recipes for sweets and pickles (marinades), sparing and healthy recipes, as well as recipes for every meal and occasion.
Two Peas & Their Pod are proud of their Cookie section which includes +200 cookie recipes.
Recipe by category, occasion, season or diet.
A unique corner of the site is sweet pea food. This is the paid section of the site where people get a new meal plan every week. Each meal plan includes six dinner recipes:

a shopping list including the ingredients needed to prepare each recipe
a guide to help prepare meals for the week, a printed cheat sheet listing meals for the week.
plans include breakfast and lunch ideas that use the same seasonal ingredients as lunches.
No. 13. Vegan Richa
Vegan Richa
Richa is a food blogger and recipe developer. She is the owner of VeganRicha.com where you will find many delicious recipes. VeganRicha.com started in 2009. And although Richa is an excellent cook, she used to be a software developer. Her story is tragic at the beginning and happy at the end. The love of cooking grew after a series of health problems. The disease led to brain surgery.
During her downtime, Richa decided to start experimenting with cooking, and that's when she got some serious support on her blog. Rishi's work has been featured on Oprah.com, Huffington Post, Babble, Glamour, VegNews.com, TheKitchn, Rediff.com, Cosmopolitan and BuzzFeed. at
A. Top food bloggers on Instagram: Richa Hingle
Follow
All recipes at www. veganricha.com

📚My cookbooks Vegan Richa's Indian kitchen & Everyday Kitchen. Available in the US and overseas. Recipe links 👇
Subscribers: 329 000
№14. Recipe Girl
Recipe Girl
Lori Lange founded RecipeGirl.com in 2006. Lori worked as a teacher in an elementary school. She develops recipes based on easy nutrition. The recipes are suitable for family meals, but also perfect for receptions and parties. 3000 dishes, collected on Recipegirls.com. Dishes that you can cook. The recipes contain information about calories, ingredients, ratings, and what she likes to call "big beautiful pictures."
Laurie has written for brands such as King's Hawaiian, McCormick, Pepperidge Farm, Kraft, Betty Crocker, Smithfield, Tabasco, old Medal Flour, Nestle, M&M'S, Eggland's Best and Driscolls. If simple and delicious meals are your thing, be sure to visit Recipegirl.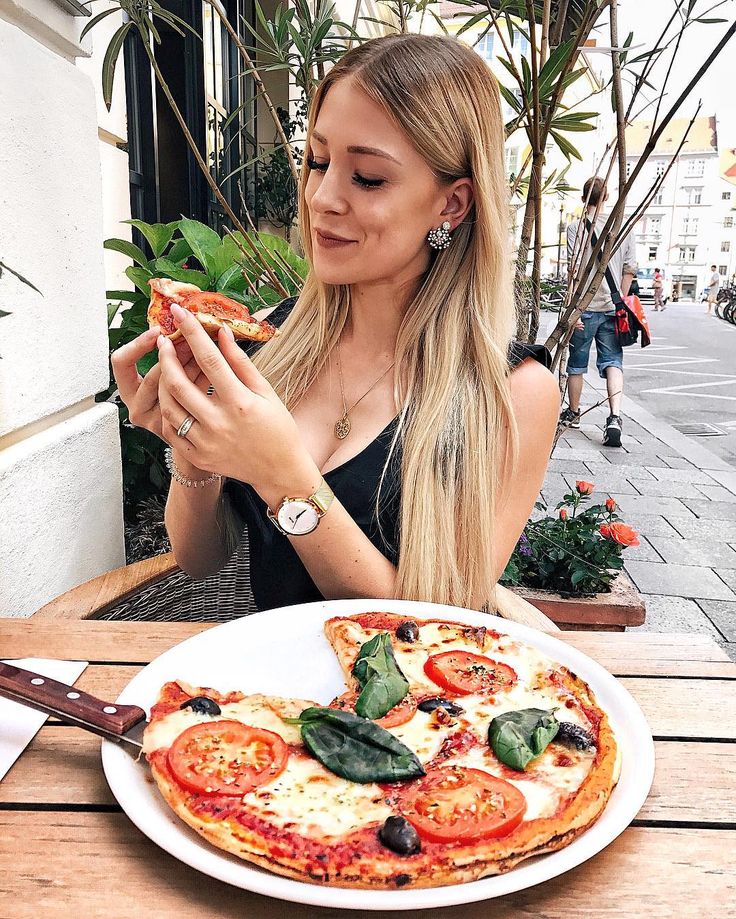 com.
A. Best Instagram food bloggers: Lori Lange
Go
Founder: RecipeGirl.com: Easy, everyday recipes!

Food / Travel / Author
Subscribers: 112 000
№15. Chocolate Covered Katie
Chocolate Covered Katie

Chocolate Covered Katie was launched by Katie Higgins when she was in college. Kathy, namesake of the famous actress. The blog quickly turned into a winning idea. The name alludes to a big chocolate lover who even adds cocoa to soup. You are wrong. Katy offers a wide variety of recipes. Everyone will find something for themselves. Vegans, vegans, and gluten-free people will love it. But there is enough meat here to satisfy your appetite.
Cathy is the author of "Over 80 delicious recipes that are secretly good for you." She and her blog have been covered by major media such as USA Today, Time, CNN, Shape Magazine, The Today Show, The Food Network, Bon Appétit, Cooking Light and People Magazine.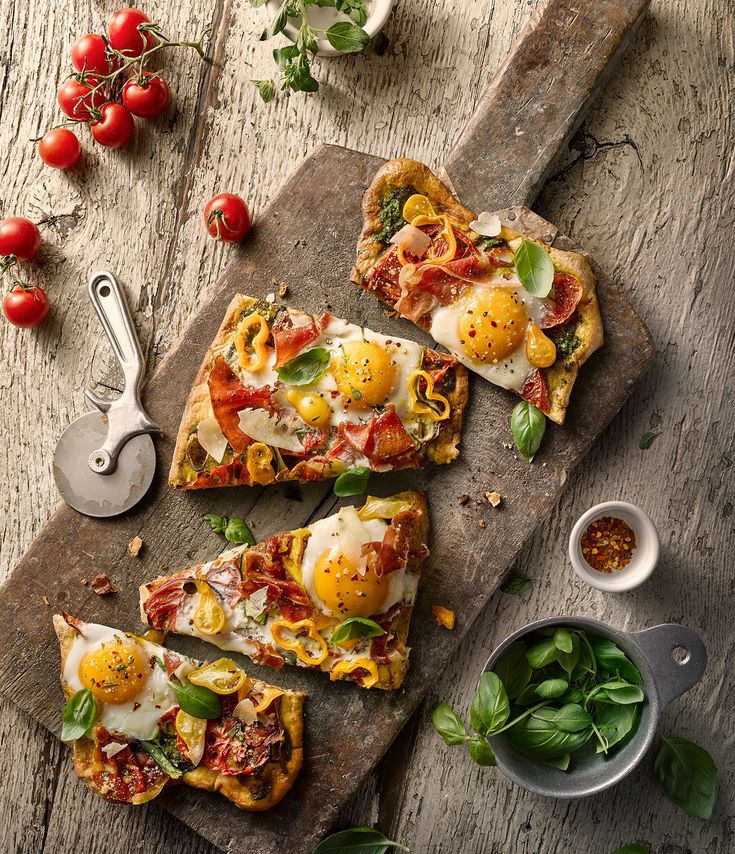 A. Best Instagram Food Bloggers: Cathy Higgins
Go
🍩 Healthy Desserts Blog

❤️ Making Healthy and Vegan Versions of All Your Favorite Foods

🌱 More Vegan Recipes:

0004

chocolatecoveredkatie.com/instagram-recipes
Subscribers: 503 000
Enough for today.
Resume
As a result, I will repeat what I have already written in the course of the text.
You can start a beauty blog or a new mom blog, or, like now, start a food blog and focus on food.
The topic is not important.
Uniqueness decides everything.
Not the uniqueness of what is on the blog (this is also important), but how you will present the material.
The most stupid decision is to copy someone.
This will not succeed.
You will always catch up.
Let them chase you.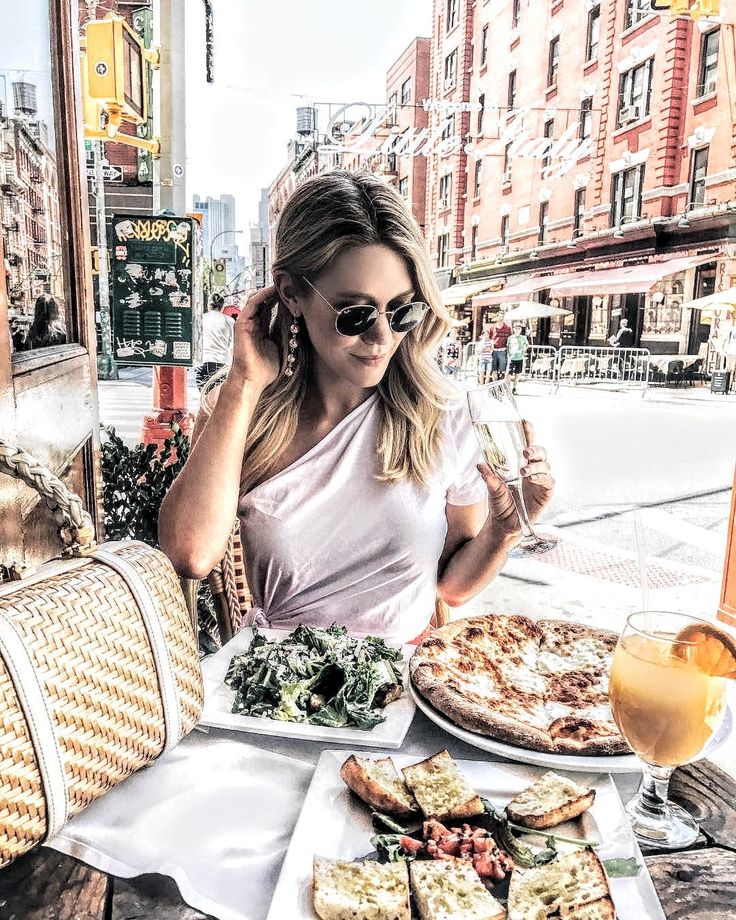 Be yourself and everything will work out.
Mistakes of Beginner Food Bloggers
"Why shouldn't I start my own blog with recipes? Everyone admires my pies so much, my husband and children praise me, and I myself am no worse than these Olivers and Gordons! Zinka, there, she brought a cake to work - fu, what a tasteless one it was, not like mine! Yes, I'll start my own blog, I'll educate… let Zinka burst with envy!" - familiar layout? Well, just a little? Many food blogs start with similar thoughts and ideas. And that's not bad! Housewives with Napoleonic ambitions will conquer the world. I believe in them! But is it right to think that if your cake is tastier than Zinkin's, then you can teach and educate others? What do you really need to win the trust of a wide audience, develop competitiveness and not drown in the general mass of bloggers? Let's think. Photographer skill? Ability to write effectively? Understand your target audience? Understanding marketing and web design? Be open and creative? Giving a lot of your time to blogging and gaining new knowledge and skills? Yes, it's all necessary.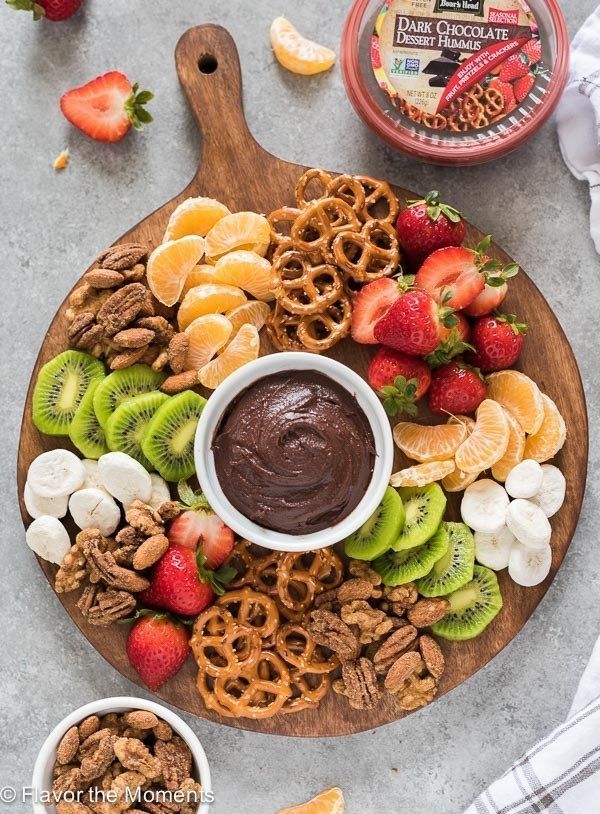 But before throwing yourself into the pool with your head, try to answer the question for yourself - what influences you when you decide to start your blog? What is the purpose? This question must be answered from the very beginning, and with the utmost honesty, otherwise it will be difficult to succeed. If you are motivated by the idea of ​​asserting yourself and proving something to the world about yourself, then most likely you are at a short distance. If you are driven by the idea to bring benefit to people and make this world even a little better - success is already yours! The main thing to keep in mind as you run down the path of success towards a better world is this:
You can eat with your eyes!
"Well, I know that!" - you think. Isn't it on your blog that I saw a strange cake, flooded with the yellow light of an evening lamp? Remember that photographs are the only thing that can tell you most eloquently about you at the initial stage. Go to any food photographers on Instagram.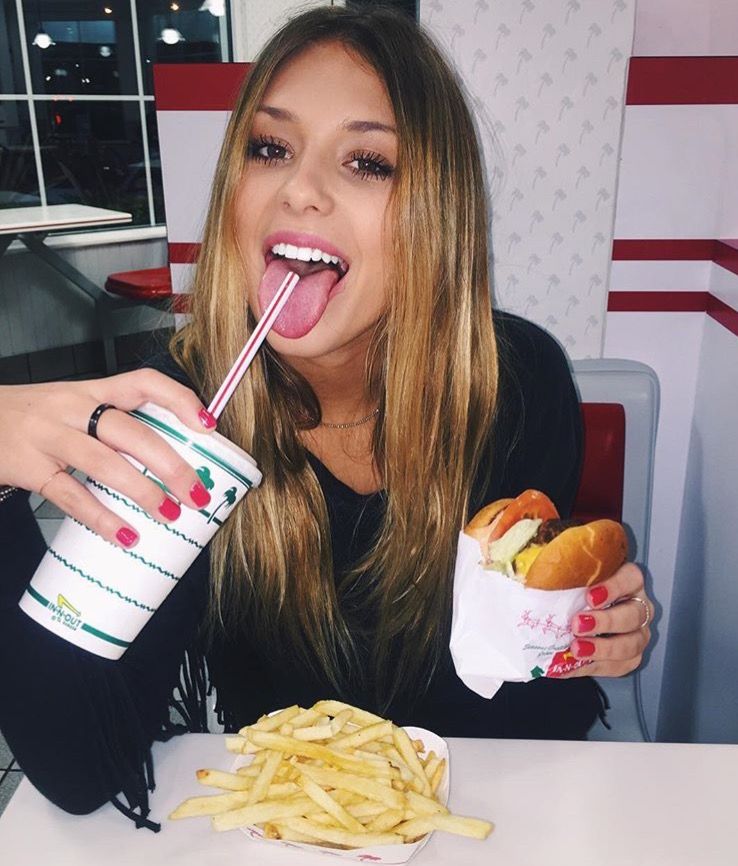 Take a quick look at their accounts. Can you take the same photos? If not, don't rush into content publishing and a global PR campaign just yet. Or answer the question - why should I want to cook a dull chicken, buried alone on a plate and photographed as if on the sly in the dim light of an evening kitchen lamp, if in a minute I can find dozens of beautifully photographed top-model chickens worthy of a magazine cover on the net? You might think that having invested a lot of time and effort into a dish, you should not refuse to publish its photo, even if it does not have a "Wow" effect. But the reader does not care how much time and effort you spent on the recipe, the reader cannot feel the taste and aroma of the dish. He can only see the "tasty" photo. And if you can't offer it, it's better not to offer anything. By the way, I noticed that blogs under photos with lonely chickens always publish expert and practically scientific text from the author of this chicken. Like, I didn't take it with my appearance - I'll take it with my mind.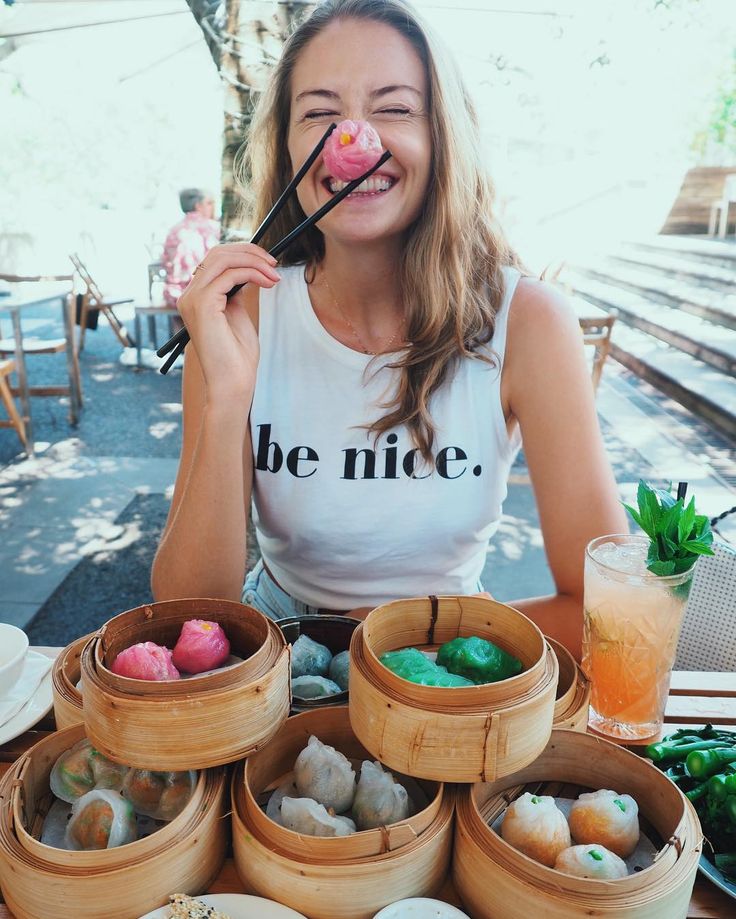 But, it doesn't work. Buy a DSLR and learn how to take pictures.
Remind yourself what you want to say?
So, you have prepared, for example, a fig tart for the first time. It turned out beautifully. You are satisfied with yourself. We photographed it and are ready to tell the world about tart. Suddenly it turns out that you yourself don't know anything about tart with figs. And then you open Wikipedia or other sites and start wagging these unfortunate figs in order to tell at least something about them. You are an expert. We must write that figs contain a lot of useful trace elements and antioxidants, that they are useful for potency, they treat barley on the eye and hemorrhoids, they are completely excreted from the body with urine, and so on and so forth ... funny? And it's practically a quote. Moreover, as if by the way, in between, by chance, the blogger begins to pour out unnecessary and uninteresting information about the wonderful properties of FIG. No need! Better not write anything.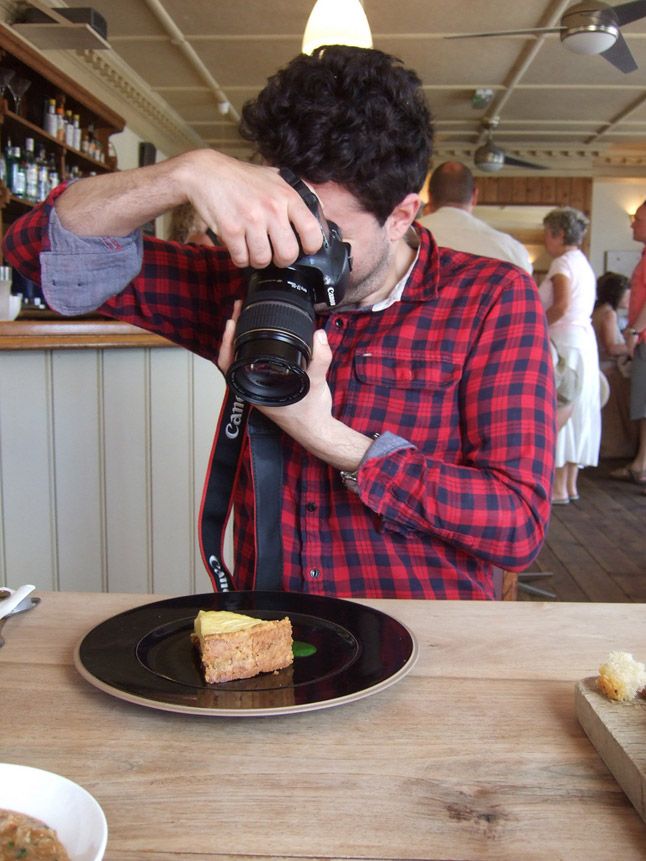 Just post a photo and a recipe. This does not mean that the information on other sites is not worthy of attention. Broadening your horizons and learning more about products is, of course, necessary. But don't try to become an encyclopedia. The desire to cook a fig tart will not visit me if I find out their composition and all the medicinal properties. And if I suffer from ailments, I will go to the doctor, not to the food blog. A blogger should write easily, airily, naturally, and only what he himself felt and learned. And nothing more.
No need to preach the truth
"The avocado should be cut this way, because if you cut it this way, it will crack. And you always need to cut fat from meat, otherwise everything is lost. Fish should always be salted 5 minutes before..." - do not preach about your kitchen habits or misconceptions read somewhere. On the Internet, 70% of information about products, their properties and cooking techniques are myths and legends written by people who are not related to cooking at all, and who do this for the sake of unique texts and increasing the potential of their sites to work with search engines.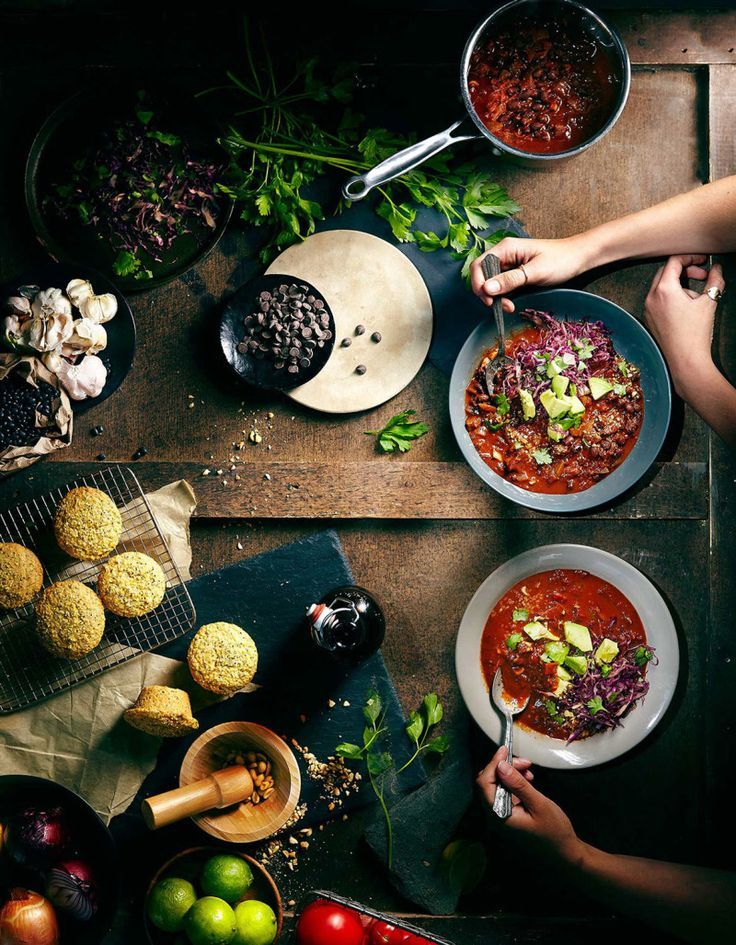 They copy and rewrite each other. And then, the more a person knows, the less he will set limits and preach about rules and laws. This applies to everything, and cooking - especially. If you are talking about a specific recipe, then talk only about it and through the prism of your experience. Just as you should not deny other people's views on cooking methods, you should not impose your own. Even in the professional field, there are not many rules that apply equally in different kitchens. In restaurants, chefs prepare broths, sauces, cut vegetables and marinate meat in different ways.
Avoid clichés and clichés that do not reflect the essence of your message
"This dish is"; "will not leave anyone indifferent"; "and today we will talk about…"; "due to extraordinary properties"; "everyone will like this dish"; "this dish is perfect for"; "this is the best recipe!" - stop! What do you really want to say? First, this dish is not meant to please everyone, and there is no perfect event for it.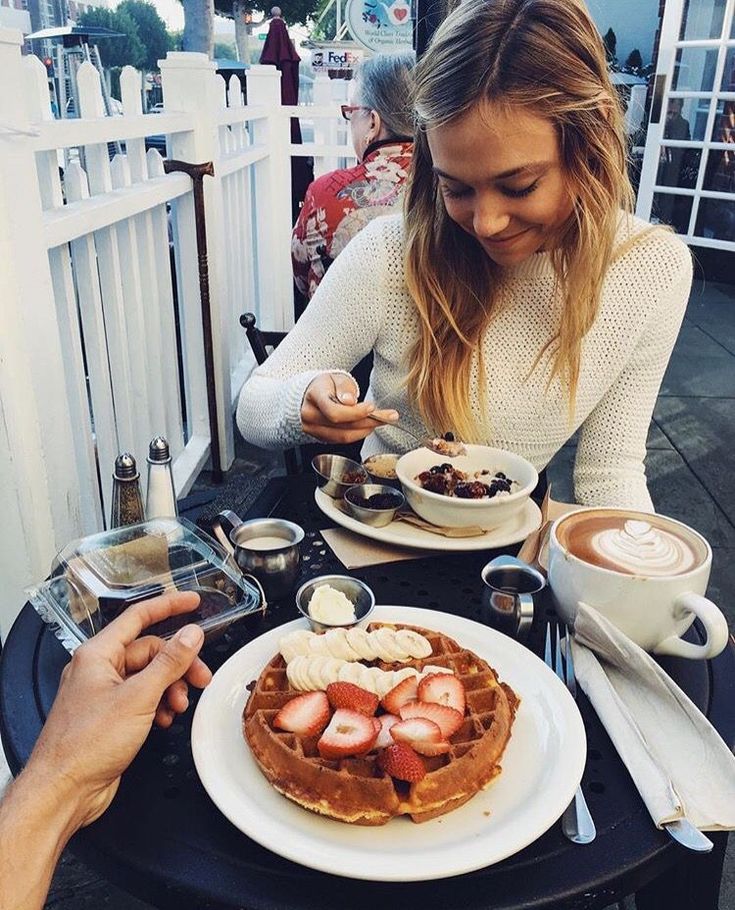 How do you know who it will leave indifferent and who will not? And another question arises, why do you call your recipe the best? Even if you have tried hundreds of other variations of this recipe from other chefs (which is unlikely), then there is no comrade for the taste and color. Often I see the names of dishes, like "Best Roast Beef" or in the blog title: "Best Recipes!" Whether your recipe is the best or not - let everyone decide for themselves. Therefore, I recommend not calling your recipes the best and inimitable, even if you are a Michelin star. This will not add points to you, but rather, on the contrary, you will lose them if suddenly your cake turns out to be not the best in the life of the person who takes your instructions. I often remember the phrase of one of my first leaders - restaurateur Dmitry Braude. I brought him a new magazine with a flashy name, something like "Magazine #1", he looked at it and said: "All projects with names like Best, First, Number1 are doomed to failure.
" He was right, and over the years of work in marketing, I was convinced of this. If you want to name your blog or recipe, or just write about food or travel, avoid high-sounding words and clichés. Better to say less, simpler, but to the point.
Quality work at all stages
Want to show a step-by-step photo-instruction for the recipe? This is good, but you should not treat the photos in the instructions as an insignificant and unworthy process of your work. These photos will be in the layout of the recipe page, and the user will look at them much longer and more often than the main photo. At a minimum, they should be clear, understandable, and identical. If there is an incomprehensible mass at the bottom of the mixer, then you don't need to shove the camera there and photograph the bottom of the toilet bowl. Do not be too lazy to transfer the mass to a suitable dish and photograph it with the right light source so that it becomes understandable and preferably beautiful.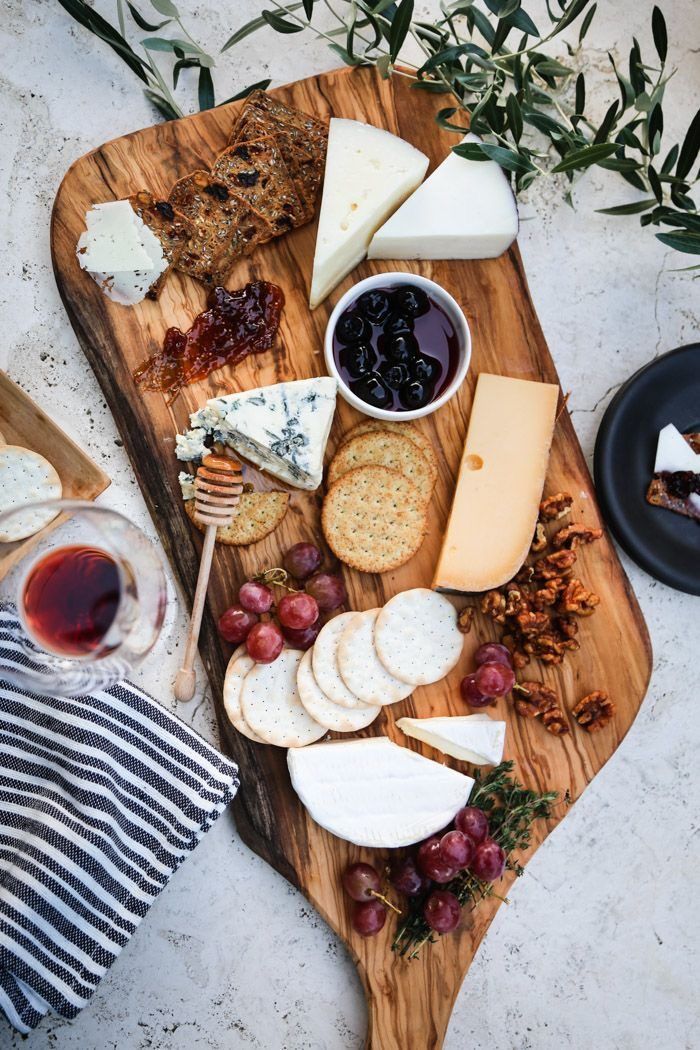 Try to maintain an identical angle and keep the frame clean so that dirty dishes and used napkins do not show off in the background. Your kitchen should be a magical fairy house that you flutter around and do magic. By the way, do not forget that the creation of a photo does not end after you press the camera button. Processing frames in specialized programs is almost always necessary.
Popular photo editing software: Adobe Photoshop, Lightroom, Movavi Photo Editor.
Creativity in food photography
I have come across the opinion that creativity is something unbridled and unpredictable. Just like that, a person was bombarded with ideas, and he "gave birth" to delight, and flew into space, and took everyone with him) Yes, I confirm. It happens. Only if the creative is based on a strategy. Creativity without a strategy is free creativity that has no place in marketing. In the same way, in a professional food photo there should be no wildness, everything should be subject to logic.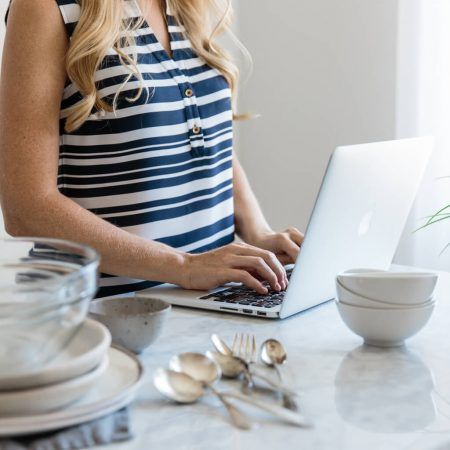 For example, you scatter peppers in the frame, but put the overturned pepper box in one part of the frame, and peppercorns in another part. The pepper and peas are separated by a plate, cutlery and a bunch of other things. The logic of spilled pepper is gone. Let's say you've made pumpkin soup but the frame is boring, then you find the oranges and bring them into the frame. It immediately became more fun, and the oranges are also orange! Ay, how beautiful! But there is no logic. Why are there oranges in the frame if they are not in the recipe? Yes, they are beautiful, but they take away the role of the soup. Use only heroes from the dish in the frame, do not add ingredients that do not exist in the recipe. And how do you like a photograph of boiled potatoes with dill, and lighted candles around. A lot of. They seem to surround this dish. It looks like a ritual of sacrificing potatoes to dark forces. No need. Come to the bright side. Put candles on the dishes that deserve them, with which they will be logical.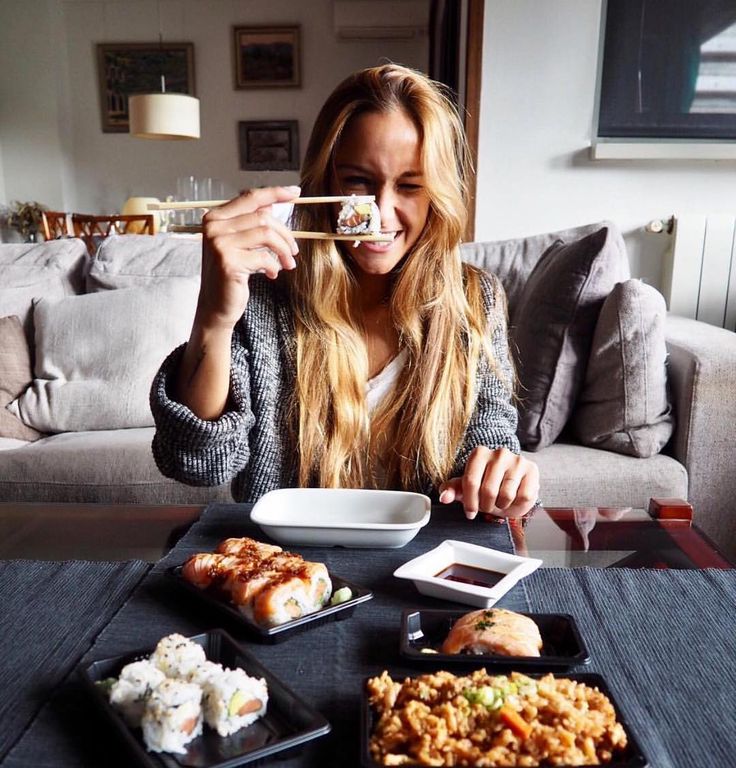 A glass of wine with meat, not naval pasta. A mug of tea with cookies, not salad Olivier. Candle to Christmas holiday dish. Pay attention to the logic in your and other people's shots. Watch. This is a common mistake. What does it come from? From poor preparation. In the store, you need to plan not only a recipe, but also a photo plot. You must prepare the dishes, decorations and ingredients to create a beautiful concept frame. Or use what was found in the free balance, but without losing logical discipline in the frame. If you look at beautiful, catchy food photos, even in which everything is scattered, spilled, scattered or flying in the air, they will definitely contain a logical chain and an idea around which this chain is built.
Have you decided to make a website yourself?
If you are going to use a website builder service, this is not a good idea. The constructor may be suitable for creating a business card site or a gallery. But it is not suitable for creating a quality food space.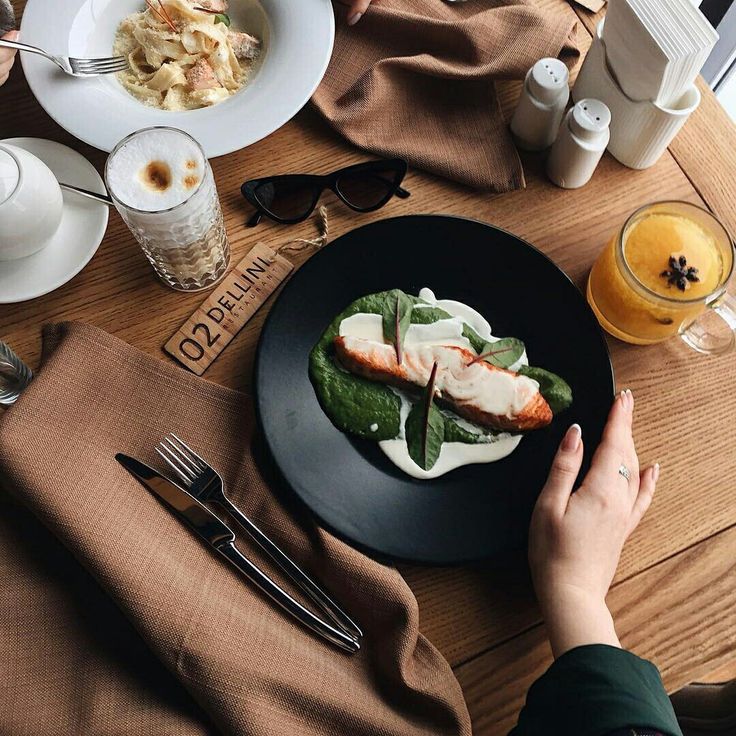 You may not believe me, but over time you will be convinced of this. The first time, perhaps, everything will be beautiful. But at the first desire to hang a banner, make a special project or sell a product, you will find yourself in front of an abyss. And the support service of the service on which you have collected this site will be somewhere on the other side of this abyss. If you decide to independently develop the interface and blog design, then you should understand that design is a marketing tool, and not a bow on shorts. Do not underestimate the influence of stylistic and design decisions on the behavior of website users. When viewing a food blog, endorphins should be produced, and not a feeling of discomfort or irritation. Conclusion - contact the professionals. It is better to do everything with high quality from the very beginning than to lick your wounds later, wasting time and other resources.
You have your own style
Every talented author has his own style – artist, writer, poet, photographer, chef.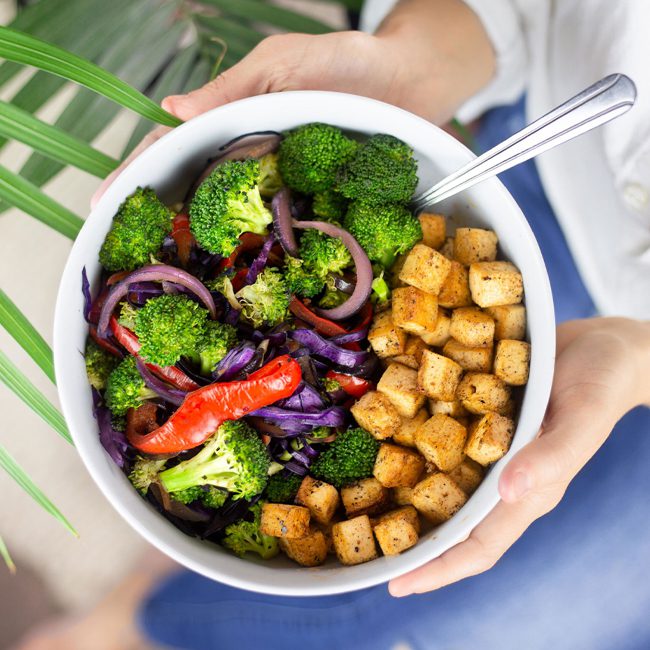 This style can change and transform as it develops, but not having your own handwriting will make it harder to get creative. How to find your own style? In fact, it is already there, you just need to grab onto it and pull it out. If you create something under the influence of the outside world, other people's work, views, teachings and recommendations - this is good, but be sure to leave a window for personal freedom in which there is no "right" and "wrong", "good" and "bad" . It is this window that will turn you into a unique professional. Over time, you will be able to open it so wide that someone else's opinion and someone else's experience will not be able to influence you. Your own food photography style can start small. For example, with the use of identical backgrounds and minimalism in the frame. With the use of certain colors or only one angle (for example, all dishes on top). Or maybe you like pastel colors and retro style? Or real flowers in every photo? Or American Diner style with checkered tablecloths and metal napkin holders? Create dishes and photographs as part of one story, one story.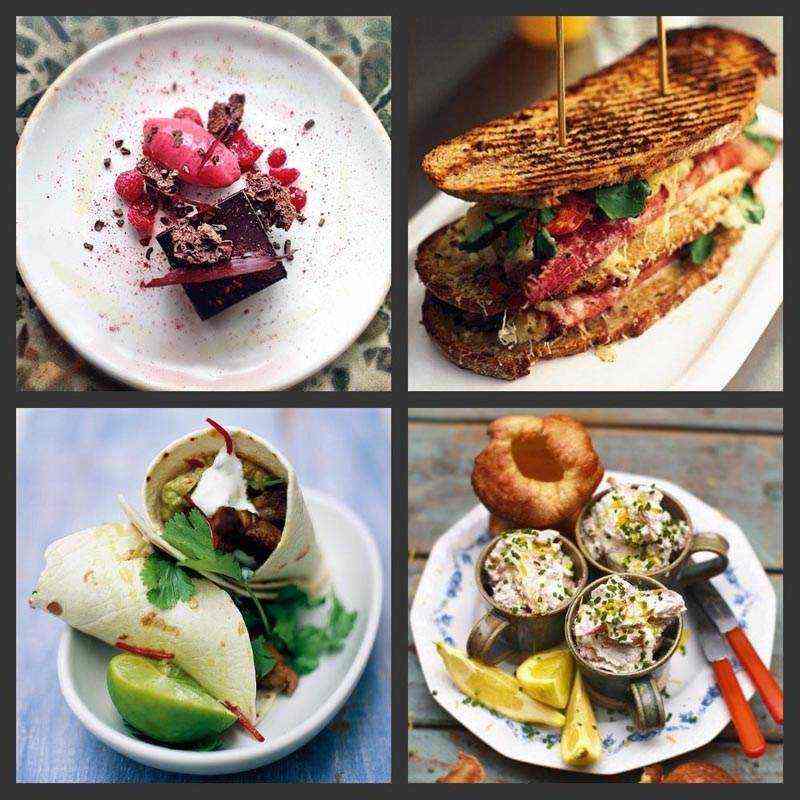 And remember that you yourself are an important part of this story, and your personal qualities, preferences and lifestyle play a key role in determining your own style. On the vastness of Instagram, you can find authors whose personal style captured not only their dishes and the manner of photographing, but also their appearance. One of my favorite chefs is Carolyn Strout. She cooks only pastries and desserts, and nothing else. All her photographs are taken in lilac-lavender tones and each photograph is a masterpiece. Fresh flowers are an indispensable component of almost all of her shots, and Caroline herself appears exclusively in retro style: lavender berets, retro dresses, hair and makeup - her style is incomparable! Can you call it creative? Yes! This is an example of creativity based on strategy. She simply stripped everything down and focused on specific dishes, tones and her own style.
Beautiful vegetarian Carolyn Strout in her unique vintage look. Search Instagram like @frauherzblut
Learn!
You will show your photos and blog to friends and family, and they will admire and praise your talents.