Learn how to use instagram
How to Use Instagram: A Beginner's Guide
Over the past few years, Instagram has seen exponential growth — from one million users at its inception to over one billion in 2022.
If you're interested in getting an Instagram account, or just created one but aren't sure how to use it, you're in luck. Here, we're going to cover all the basics, so you can learn why Instagram is the top social media platform for engagement today.
What is Instagram?
Instagram is a social media platform that emphasizes photo and video sharing via its mobile app. You can take, edit, and publish visual content for both followers and non-followers, as long as your account is public. Users can interact with your content via likes, comments, shares, and saves.
It's hard to remember a time before Instagram. At one time, "Do it for the 'gram" was a common saying, which meant, essentially, "Do something so we can take a picture and post it to Instagram."
Since then, Instagram has placed a larger and heavier emphasis on video.
So you no longer hear the phrase "Do it for the 'gram." I bet, though, that a second version of the phrase will soon follow. (Maybe "Do it for reel?")
If you're not part of the one billion users on Instagram, you might want to reconsider. The app is a great chance to engage with top brands and stay a part of friends' lives. When I want to see how my college friends are doing, I don't check Facebook, I check Instagram. Plus, you can follow your favorite celebrities or political figures to see candid photos of their everyday lives.
Additionally, it's a phenomenal platform for investigating what other brands are doing — for instance, Nike uses the Instagram Stories' feature to promote inspirational athlete stories you won't find anywhere else.
How to Sign Up for Instagram
To sign up for Instagram, all you need to do is download the Instagram app on your phone and click the 'Sign up' button. You can choose to sign up through Facebook or use your email or phone number.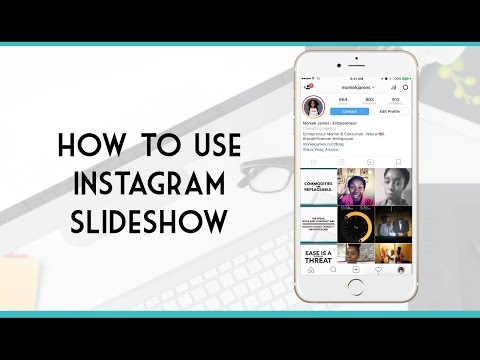 After you choose a username and password, you're ready to build your profile.
If you're ready to sign up for Instagram, follow these steps below:
Go to the Instagram site on your desktop, or download the Instagram app from the App Store (iPhone) or Google Play Store (Android).
If you're on desktop, click "Log in with Facebook", or fill in the form with your mobile number or email, name, username, and password. Then click "Sign up".
On Android, click "Sign Up With Email or Phone Number".
On iPhone, select "Sign Up".
Enter your email address or phone number, then click "Next". Alternatively, you can sign up with your Facebook account.
Once you've filled out your username and password, you will be instructed to fill out your profile info. Then, tap "Done".
If you register with Facebook, you'll need to log into your Facebook account if you're currently logged out.
How Do Instagram Notifications Work?
When your account is created, you'll want to adjust your notifications so you only receive the information you want. For instance, you can choose to receive notifications when you get likes from everyone — but, alternatively, you might decide to only receive notifications when you get a like from someone you follow. Or, you might turn off notifications for likes altogether.
You can adjust notifications to "Off", "From People I Follow", or "From Everyone", for the following categories — Comments, Comment Likes, Likes and Comments on Photos of You, Follower Requests, Accepted Follow Requests, Friends on Instagram, Instagram Direct, Photos of You, Reminders, First Posts and Stories, Product Announcements, View Counts, Support Requests, Live Videos, Mentions in Bio, IGTV Video Updates, and Video Chats.
If you're overwhelmed by that list, I get it — I am, too. If you're unsure what notifications you want to receive, you might start with your notifications on "From Everyone", and if certain notifications begin to annoy you, you can turn them off later.
Free Resource
Instagram for Business Templates & Guide
Fill out this form to access the Instagram for Business Kit.
To customize which notifications you receive, follow these steps:
1. Open up the Instagram app on your phone.
First up, open up the Instagram app on your mobile device. You can also access Instagram on desktop if you prefer. Then, head to your profile by clicking the image of your profile picture on the bottom right.
2. Access "Settings."
After you arrive at your profile, click the hamburger menu on the top right-hand corner.
A popup menu will appear. Tap "Settings."
3. Tap "Notifications."
On the next screen, click "Notifications." 
There, you'll be able to change the notification settings depending on category. These categories include:
Posts, Stories, and Comments
Following and Followers
Direct Messages and Calls
Live and Video
Fundraisers
From Instagram
Email and SMS
Shopping
You also have the ability to pause all notifications by toggling the Pause All option up top.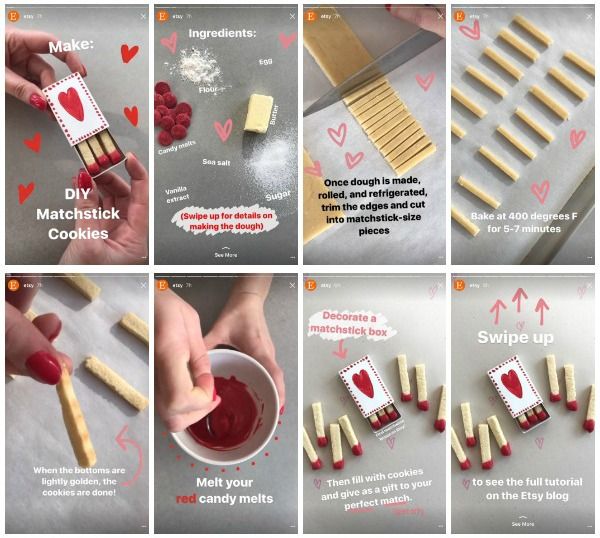 4. Check off the notifications you want to receive.
Access each category individually and choose the notifications you want to receive. Here are the options, for example, for "Posts, Stories, and Comments":
The options will vary depending on category.
And that's it! Next, let's explore how to connect your other social media accounts to your Instagram, so when you post an image to Instagram, you can share it with your other online audiences, as well.
Can you connect to Instagram to other social accounts?
Yes, you can connect Instagram to Twitter, Tumblr, and Facebook, but it's no longer done through Settings, as it used to be.
Now, you do it on a per-post basis.
If you want to share a post to other platforms, you navigate to the actual post you want to cross-publish on Facebook, Tumblr, and Twitter, and then manually share it that way.
Here's how:
1. Open up the Instagram app.
2.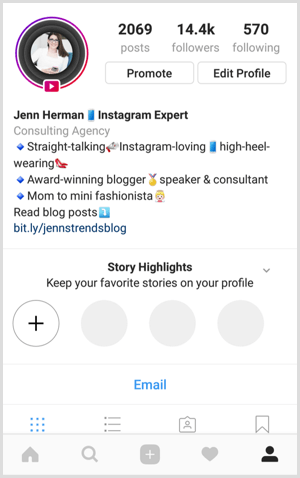 Navigate to your profile.
3. Tap on the post you'd like to cross-post.
4. Click the three dots on the top right-hand corner of the post.
5. On the pop-up menu, click "Share."
Note: Don't click "Share to," which will give you an option to AirDrop or share the post to your contacts.
6. Toggle the accounts you'd like to share the post to. If you're not already signed in, you'll need to do so right within the Instagram app.
Once you've connected your accounts for one post, you can then toggle the sharing options for any new posts without needing to sign in again.
If you connect Instagram to Facebook, you can share your Stories across both accounts. We talk more about how to do that below.
How to Connect Instagram to Facebook
Since Instagram and Facebook are owned by the same company, Meta, you can connect the two accounts for a more seamless experience.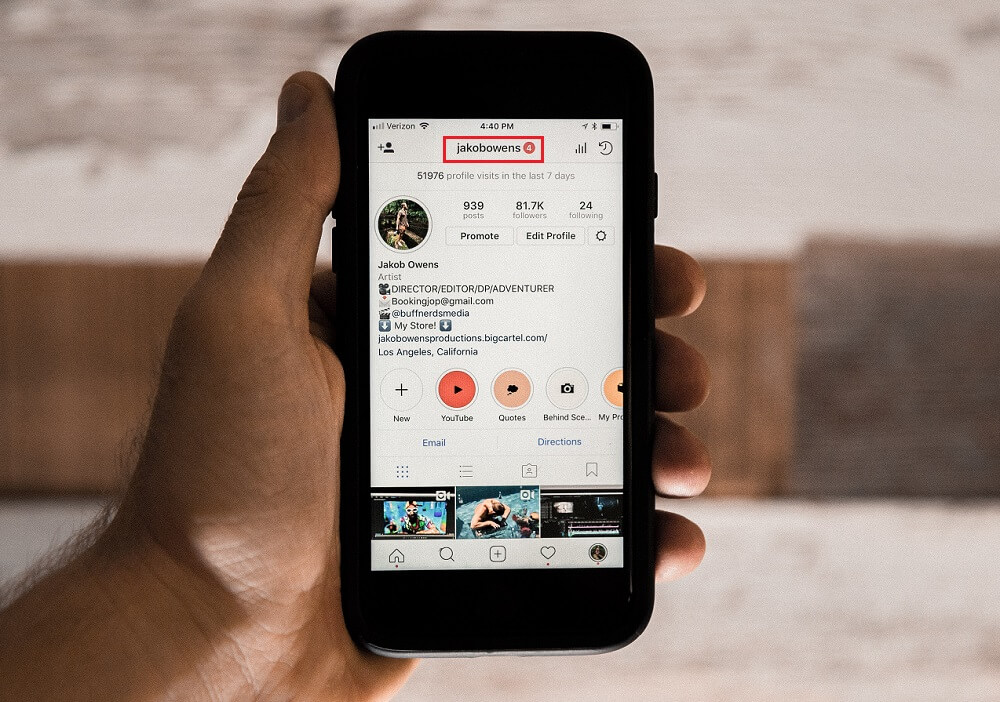 Connecting your Instagram and Facebook accounts allows you to:
Share Stories across both Instagram and Facebook
Login with Facebook into Instagram
Sync your profile name and picture across both profiles
Use Facebook Pay on both platforms
Access your shopping activity on both accounts
If you're a frequent Facebook user, then connecting your account to your new Instagram profile is highly recommended. Here's how:
1. Open up your Instagram app.
2. Click on your profile picture on the bottom right-hand corner.
3. Click the hamburger menu on the top right-hand corner.
4. Tap "Settings."
5. Under the Meta logo, tap "Accounts Center."
6. Tap "Set up Accounts Center."
7. Follow the prompts to log in into Facebook.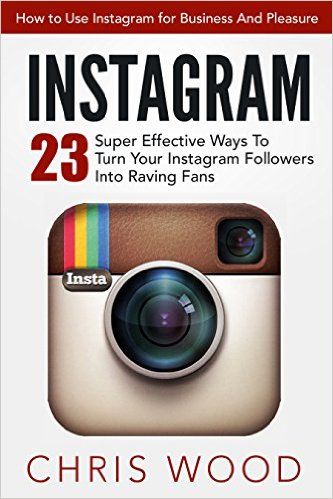 Done! Your two accounts are now connected. Here's how it'll look like once you're finished: 
In the next section, I'll show you when a linked account comes in handy.
Upload, Edit, and Post an Image
Now, for the most important part of Instagram — how to upload and post an image.
Instagram is an entirely visual platform. Unlike Facebook, which relies on both text and pictures, or Twitter, which relies on text alone, Instagram's sole purpose is to enable users to share images or videos with their audience.
On Facebook, you might choose to post 100 photos on an album. On Instagram, you need to be choosier about which photos you post. There are a few reasons for this — first, you don't want to post more than once a day (typically). And you don't want to post too many similar photos.
For instance, it would be odd for you to post fifty photos from the same beach vacation on your Instagram profile. Instead, you might choose five or six, and place them all within the same post.
(These are called carousel posts, and they allow you to share multiple photos in one post only. Carousel posts are awesome for posting similar pictures in one package while keeping your overall profile aesthetic diverse.)
Curious about creating an aesthetic? To learn more about Instagram account themes and get inspiration, take a look at these Instagram themes. Additionally, if you want to embark on a deep-dive, you can take HubSpot's Instagram Marketing Course.
Now that we've covered that, let's explore how to upload, edit, and post an image.
1. Click the "+" icon at the top-right hand corner.
When you tap the "+" icon, you'll be prompted to choose the type of post you want to share. Since we want to publish a post directly on our profile feed, tap "Post."
2. Choose your media file.
Here, you have three options. You can look through your Photos library on your phone, you can take a new picture from right within Instagram, or you can take a new video.
For our purposes, I looked through my Photos library and found a picture of Boston I wanted to use. Then, I clicked "Next" in the top right.
3. Add filters if desired.
There are two categories you can use to edit your image — "Filter" and "Edit". Instagram automatically shows you filters first. You can scroll through the carousel and click any of the filters to apply it to your image.
Additionally, if you want to use a filter but you want to tone it down, double tap the filter and move the cursor to the left to lessen the intensity of the filter.
4. Edit your image if desired.
Next, click "Edit". Here, you can adjust contrast, brightness, structure, warmth, and more. When you're happy with your edited image, or if you don't want to edit it at all, click "Next" in the top right.
5. Write a caption and toggle sharing settings.
Now, you can add a caption, tag people (you can only tag someone if they also have an Instagram account), and add a location.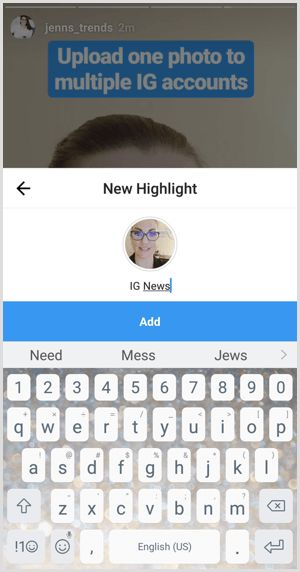 Additionally, click the button beside Facebook or another linked social media account to share your image on that platform, as well. When you're ready to publish, click "Share" in the top right.
If you don't want to use your app to post on Instagram, you can also do so from your computer. Learn how to post to Instagram from a Mac or PC here.
Upload an Image or Video to Your Stories
Instagram Stories is a feature that allows you to post videos or images that disappear after 24-hours. Instagram's Stories feature is similar to Snapchat in terms of content — users often post more casual and candid videos and images, offering glimpses into their every day lives.
For instance, on your normal feed, you might post a heavily-edited picture of yourself and friends at a baseball game. But you might post a more candid video to your Story of the stadium singing "Sweet Caroline".
To learn how to upload an image or video to your Stories, follow these steps:
1.
Tap your profile picture in the upper left-hand corner.
Alternatively, swipe right on your feed or tap the "+" button in the top navigation bar.
2. Capture or add your media.
Once you're within the Stories feature, you can take a picture or video right from within the app. Alternatively, if you have an image saved to your phone that you'd like to use, you can choose it from your media library.
3. Add stickers or filters.
On the left-hand side, you have a few different editing features.
The "Create" button lets you add a location, hashtag, time, date, and other fun images or emojis to your picture.
The "Boomerang" option allows you to create a looping video. And the "Aa" icon is your text button. Once you click "Aa", you have the option to change your font.
If you click the smiley face icon, you'll see the following screen. Simply click on one of the icons to add them to your image. If you don't like it, drag it to the bottom, and a trash can will appear so you can delete it.
For instance, I clicked the smiley face icon to add a poll to my image. You can also swipe to the left or right to add filters to your photo or video.
4. Publish your Story.
Once you're happy with your content, you can either click the white arrow icon in the bottom right, which allows you to share your Story with everyone who follows you, or select "Close Friends" first, so that only your close friends see it.
Then you're done! Your Story is immediately live.
How to Follow on Instagram
It's incredibly easy to find and follow users. Using Instagram's search feature, you can find celebrities, brands, and friends. Additionally, you can search "Tags" or "Places". "Tags" is particularly useful if you know what type of content you want to find, but you're not sure who posts about it.
For instance, you might search "#familyrecipes" under tags — your results will include any images with that hashtag. As you peruse, you might find someone who posts content you really like, and you can choose to follow them so their content appears on your feed.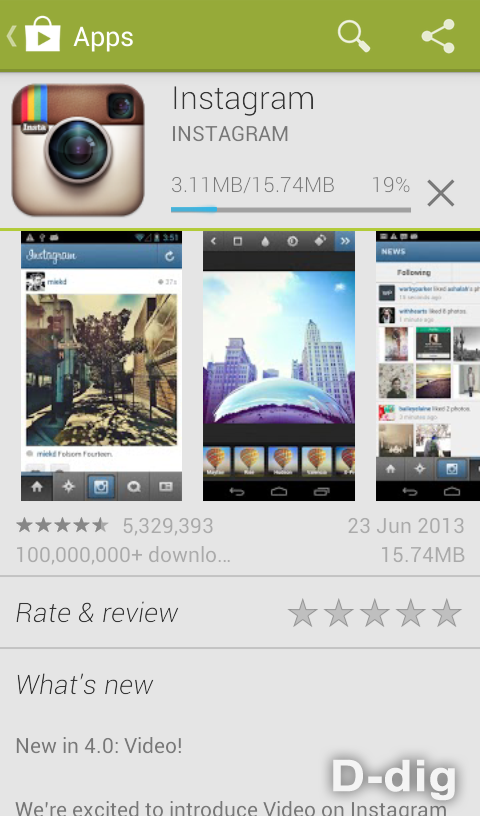 To follow someone, follow these three easy steps.
1. Click on the search icon at the bottom of your screen.
It looks like a magnifying glass and will be right next to the "Home" button.
2. Next, type in a person, topic, or brand.
For this example, I searched "architecture."
Instagram allows you to either search all posts that contain the word "architecture," or "See all results" and see tags and places.
3. Tap the account you're interested in following.
Once you're on someone else's account, you'll see a blue "Follow" button at the top. For public profiles, you can click and immediately begin following that account. However, if the profile is private, you may need to wait for them to accept you first.
And that's it! You're on your way to becoming a pro. To take your account to the next level, plan out your next posts using an array of content ideas and templates.
Using Instagram is Key for Growing Your Personal Brand
If you want to grow both professionally and personally, then using Instagram is more important than ever.

You can start by observing first, then begin posting as you learn your way around the user interface. With over one billion users, Instagram is an extremely worthwhile social media platform to join — and it's only set to keep growing as time goes on.
Editor's note: This post was originally published in November 2018 and has been updated for comprehensiveness.
Originally published Jan 18, 2022 8:00:00 AM, updated October 06 2022
Topics:
Instagram Marketing
Don't forget to share this post!
What Is Instagram and How to Use It: a Beginner's Guide
Instagram is a free social media platform for sharing photos and videos with your followers.
It's become an especially popular way to connect with brands, celebrities, and friends.
Instagram has an array of features, from short-form videos to live streaming and private messaging.
One could argue that Instagram is a social media network like no other. The popular user base platform is built almost entirely around sharing images and videos. This visual twist is why Instagram is the cultural powerhouse it is today — "Instagramming" is officially a verb now.
With over a billion registered accounts, from small businesses to large institutions, news organizations to cultural hubs, celebrities, photographers, musicians, and not to mention the cottage industry of influencers — it's hard to remember a time when Instagram didn't exist.
So, if you've found yourself out of the Instagram loop, then read on. We'll give you a crash course on how the app works, how to get started, and eventually, how to get 'gramming like a pro. 
To help you get started, let's walk through some of the basics: 
How to download Instagram
First things first: You'll need to download Instagram to use the app.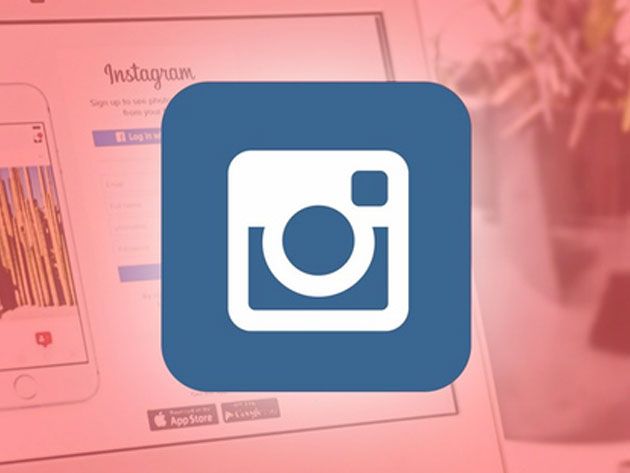 It's available for free on iOS, Android, and Windows devices. While there isn't an app fully optimized for iPads, you can still enjoy the full IG experience on your iPad by changing your App Store settings to find the app.
How to create an Instagram account
Upon opening the app for the first time, you'll be prompted to create a new account, or log in with your Facebook account. 
If you choose to make a new account, the process is straightforward: you'll be asked for your phone number or email address, full name, desired username, and password.
Once you create an account, it's worth noting that you can create — and switch between — multiple Instagram accounts without logging out, a very useful feature if you wish to run separate accounts for personal and professional use.
Even though Instagram is designed primarily for smartphones, the desktop experience — once very limited — has steadily improved over the years. 
Today, you can get on Instagram from your computer and use a web browser to edit your profile, view your feed, like and comment on posts, and send and receive direct messages.
You can even post photos and videos from the desktop app, thanks to a relatively recent update.
Setting up your profile
After you create your Instagram account, you're going to want to set up your profile. Your profile page is a hub for all your photos and videos where you can keep track of who you're following and who's following you. It's also where you can access your settings. 
From your profile page, you can edit your profile, access settings, or scroll down to see your posts. Devon Delfino
Profile pages are often the first thing people visit, so it's best to keep your username, profile picture, and bio up to date.
Your profile picture is the icon that appears with your username all over the platform, while your bio is a space to offer a brief description of yourself or your brand. You can also add a link to your website, if applicable. 
By clicking Edit Profile, you can make changes to your profile page at any time:
How to change your Instagram profile picture
How to change your Instagram bio
How to change your Instagram username
If you're running an Instagram account for your business, you can also add your location.
Customizing notifications
Keeping up with your friends and followers on Instagram means making sure you're getting the right notifications, at the right time. The platform gives you the power to choose what push notifications it sends to your device.
For example, perhaps you want to receive a notification when you get a new follower, or when someone comments on your post.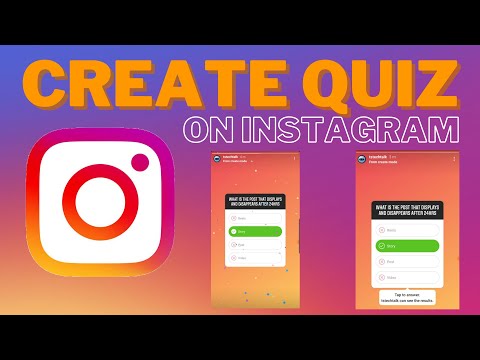 Or maybe you're feeling inundated with pings and you would like to turn your notifications off completely. 
You can adjust your notifications by going into your profile, tapping the three lines in the top-right corner of the screen and selecting the three lines icon in the same location , and then tap Settings followed by Notifications.
You can adjust your notifications from this screen. Devon Delfino
Now that you have the app downloaded, and your profile set up, it's time to start sharing.
How to use Instagram
At its core, Instagram is a social media platform, and a highly visual one at that.
Every time you open the app, you'll be met with a main feed of recent posts from the accounts you follow. 
At the bottom is a menu bar, which is accessible anywhere you are in the app.
Here's what each button does, from left to right:
Home: Your main feed where you can scroll through photos and videos posted by your friends.
Search and explore: The magnifying glass icon takes you to the Explore page, where you can search and browse content from accounts you don't follow but may be interested in.
Reels: This tab includes short videos (up to 90 seconds long) from users you may or may not be following. You can scroll to the next video by swiping your finger from the bottom of the screen to the top.
Shop: Here, you'll find a collection of Instagram posts that includes items you can buy through the app.
Profile: This icon navigates to your profile page that shows your bio and posts.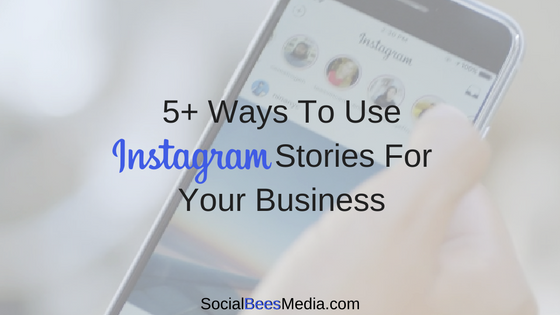 It's also where you can access your settings. 
Use these buttons to navigate between your feed, search and Explore, Reels, Shop, and your profile. Devon Delfino
Like other social media networks, Instagram is what you make it. For most people, checking Instagram is equal parts voyeurism and self-expression. For the entrepreneurial set, like business owners, brands, and influencers, Instagram is an indispensable marketing tool with unmatched reach.
But going back to basics, Instagram works off a simple premise: You follow accounts that interest you. In turn, people follow you. People can "like" and comment on your posts, and you can do the same to their posts.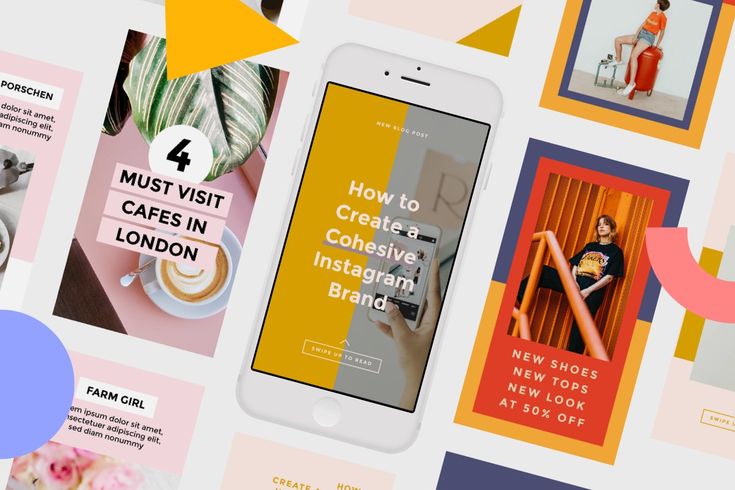 Whether you maintain a low profile or amass a following, how active you are is entirely up to you.
Uploading, editing, and posting photos
To share a photo or video on Instagram, tap the large plus button (located toward the top-right corner of the screen). From there, you can select photos or videos from your phone's camera roll to post. 
Quick tip: Instagram allows you to to select up to 10 photos and videos to post at once — these kinds of posts are called carousels.
For every post, you can choose to apply a filter, which, depending on who you ask, is either essential to the Instagram experience or unnecessary, given that many other photo editing apps come with their own filters. 
Filters make it easy to edit shots with different visual pre-set overlays. For example, some filters, like Mayfair, give everything a pink hue; others, like Willow, turn everything black-and-white.
You can adjust how intense (or not) the filter is as well using a slider when you select the filter and then tap it one more time.
You can select from in-app filters to alter your photos. Devon Delfino
Once your post is to your liking and ready to go, there are a few more options you can do before you hit the share button:
Add a caption: Captions are always a good idea. You can use words, emojis, or hashtags. Just like in comments, you can also mention friends by typing @ in front of their username. Keep in mind you can edit captions at any time — or delete posts. 
Tag people: Instagram allows you to "tag" someone in your photos. When you tag someone, they'll get a notification in their activity feed.
(This is separate from mentioning them in your caption.)
Add location: Location tags lets others know where your photo was taken. Clicking on a location tag brings you to its corresponding location feed, where you can peruse other public posts.
Also post to other social accounts: Instagram also gives you the ability to publish a post to other social accounts at the same time. By linking accounts, you can cross-post to Facebook, Twitter, and Tumblr. 
There are a lot of options in Instagram's posting screen. Devon Delfino
Exploring and finding people to follow
The best way to find people to follow is by tapping the magnifying glass icon at the bottom of the app.
This will open the Explore page, where you'll find a feed of suggested posts based on what Instagram thinks you're interested in.
The Explore page can also be organized by topic — another great way for discovering content. 
You can do this by selecting the suggested topics toward the top of the screen. Additionally, the page is where you can search for users by name, through the search bar at the top of the screen.
You can scroll down for more posts, or use the search function at the top to find specific accounts or posts. Devon Delfino
When it comes to interacting with others, Instagram works less like Facebook and more like Twitter.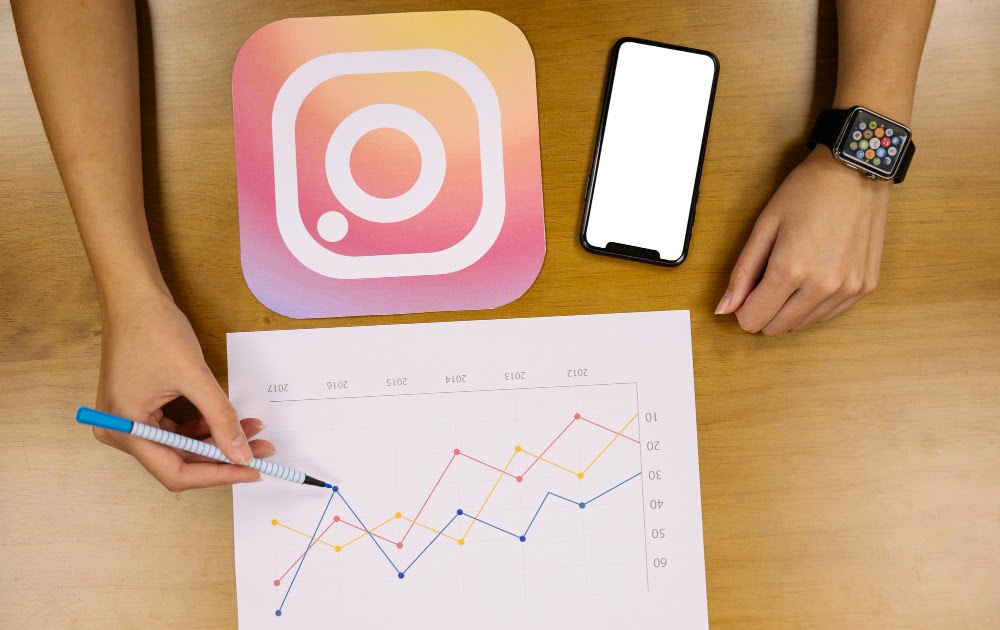 In most cases, you don't have to send a friend request or wait for the other person to accept it.
When you follow other people, Instagram will make sure you see their posts in your feed. For the most part, people can see who you're following and who's following you, at all times.
However, if you have a private account your followers are restricted and unable to view who currently follows you. 
Sending and receiving direct messages
Instagram has a direct messaging system that lets you chat privately with anyone who follows you. 
If you send a message to someone who doesn't follow you, that message will be sorted into its own "message requests" folder. To start the conversation, the person on the receiving end must accept the message.
Direct messages are also available in the app and on the desktop website.
To access your message menu, tap the paper airplane icon in your home feed. From there, you'll be shown all the people you've had conversations with in the past.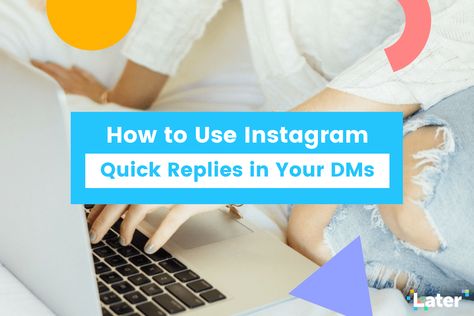 You can also tap the pen and paper icon in the top right-hand corner to start a new conversation, or the camera icon to start a video chat.
Your message history will appear on this screen. Devon Delfino
Once you're in a conversation, you can send all sorts of messages. These include basic text messages, animated GIFs, and more. You can also share Instagram posts. And you can "like" messages, or delete messages if you no longer wish to see them.
The only users that you'll have to ask to follow are those who have made their account private. 
When you tap Follow on a private profile, you'll have to wait for that user to accept you before you can officially follow them and send them a message.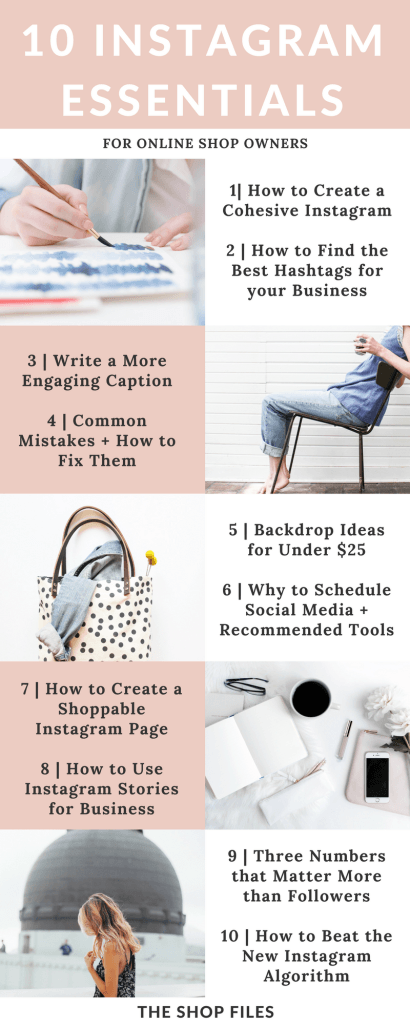 You can also connect your phone contacts to Instagram, which can be another great way to find friends on the app.
Instagram features
As you might expect, Instagram rolls out new features regularly. From new content to an ever-expanding set of creative tools, Instagram offers plenty of opportunities for self-expression and creativity.
Here are the latest and greatest Instagram features worth knowing:
Instagram Stories
Many people use Instagram exclusively for creating and viewing Stories, which are customizable posts that only last 24 hours. These posts, which could be a mix of photos and short-form videos, are presented in a slideshow format and accessible through the top of the home feed. 
And when we say customizable, we mean customizable. Unlike regular posts, which include only simple filters, Stories boast all kinds of creative elements, including:
Animated stickers and cartoons
Polls and quizzes
Dynamic song lyrics
Links to donation funds and charities
There are several ways to add a Story, but the easiest is to tap your profile icon at the top-left hand corner of your home feed.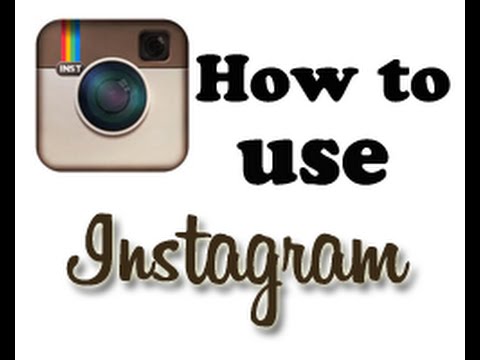 From there, you can either take a photo or video live, or choose one from your phone's gallery. You'll then have the opportunity to draw, add text or any of those other creative elements we mentioned above. 
While Stories are designed to disappear after one day, they're automatically saved to your private Archive (which we'll explain in just a bit) after expiring. You can also publish Stories permanently on your profile for visitors to watch at any time.
Instagram Live
Instagram Live is a feature that lets you livestream, or broadcast live video, from your device to anyone who wants to watch. 
Viewers can send you messages and hearts while you stream, making this a great way to talk to all your followers at once, or broadcast an event.
To go live on Instagram, you'll need to open Instagram and, from your feed, swipe right and select Live from the options at the bottom of the screen. From there you can do things like add a title, select your audience, and schedule the live video, if desired.
You can go live for up to four hours at a time — after that, the livestream will end and you'll need to start again.
While you're streaming, viewer comments are visible by default, but can be disabled with just a few taps. 
Whenever anyone you follow starts starts a livestream, you'll get a notification. If you're following a lot of people, this might mean a constant flood of notifications that you don't need. 
Luckily, turning off Instagram Live notifications only takes a moment.
Reels
Built as a rival to TikTok, Reels is Instagram's dedicated video platform, letting users upload videos up to 90 seconds long in length. Once you record a video, you can edit it and add music, text, and special effects. Other users can like or comment on your Reels videos, so they can be a fun way to attract new followers.
To watch someones else's Reels, you need to tap the icon, located in the center of the bottom menu on the app. (It looks like a mashup of a play button and a clapperboard.
) Here, you can watch videos that others have uploaded, create Reels of your own.
Instagram Shopping
Given Instagram's popularity, it's no surprise that brands are doing everything they can to turn Instagram users into customers. According to Instagram, nearly half of people shop on Instagram weekly.
Instagram tips and tricks
Instagram is simple to use, but can take a while to master. Here are some of our favorite tricks that aren't so obvious to beginners.
Schedule posts in advance
Instagram has become a massive part of nearly every company's online presence, and if there's one thing that social media brand managers love, it's scheduling a post in advance.
Instagram does have a native post scheduler — but that's reserved for those with professional accounts. Still, there are dozens of third-party programs, like Buffer, that can handle the scheduling for you.
Save Instagram videos to your phone
If you've found an amazing video on Instagram that you just need to save, you're in luck — there are several ways to save Instagram videos.
If you're trying to save one of your own videos, it'll just take a few taps to save the video directly to your camera roll. If you're trying to save someone else's video, however, you'll need to record your screen or use a third-party app.
Post different photo formats
When Instagram first launched in 2010, the edits were limited. You could only post square photos — anything else either wasn't allowed, or would be cut off.
Nowadays, the rules are a bit more lax. But if you want to post two common photo types — panorama shots and Live Photos — you may have to make some edits beforehand.
For a panorama photo, you can either zoom out so it fits in a single photo, otherwise you'll need to split up your shots beforehand using a third-party app. If you have an iPhone and want to post your live photos, you'll need to convert them into videos first.
Archive posts instead of deleting them
If you're unsure about deleting your post, Instagram offers an archive feature instead.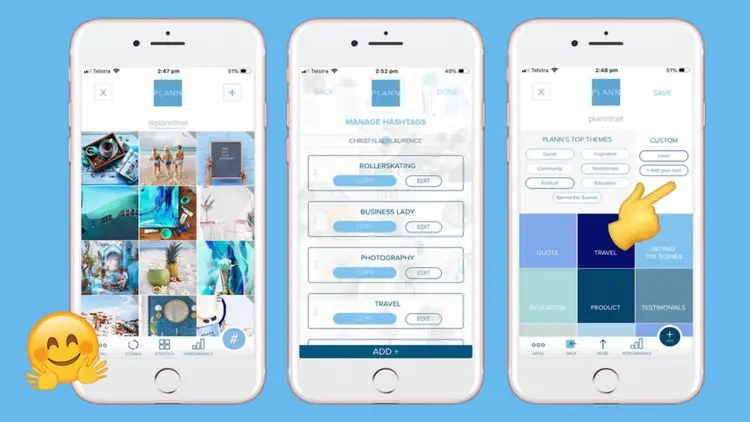 This is great if you only want to hide a post temporarily.
To archive a post, open it, tap the three dots in the top-right, and then select Archive. The post will be hidden immediately. 
Once you've archived a post, you can navigate to your private Archive with just a few taps.
Note: Every Story you post will be saved to your Archive automatically once they expire.
Privacy and security
It's also important to manage your privacy and security settings to your liking. 
Manage who can see your posts
Like Facebook, Instagram allows you control who can see your posts. The easiest way to control your online presence is to set your account as "Private."
When you set your account as Private, the only people who will be able to see your posts and other activity are your followers. And before people can follow you, you'll have to approve them. 
Another way you can do this is by setting up a Close Friends list.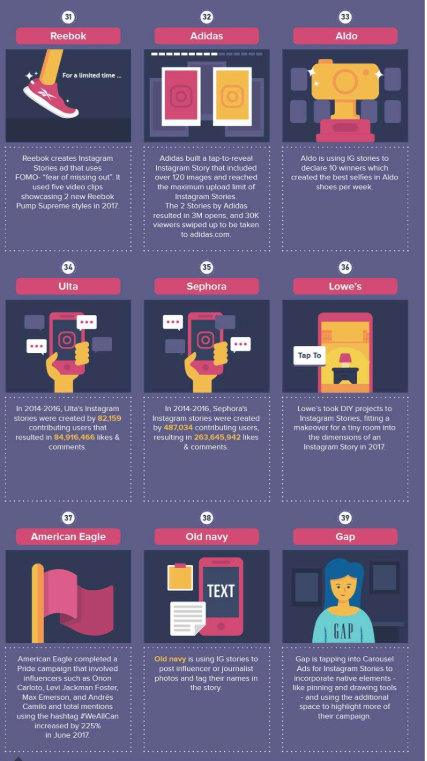 The Close Friends feature allows you to create Instagram Stories that can only be viewed by specific people. If you want to use Stories to send quick updates to your friends, this is the way to go.
Finally, if you run a Business account and you don't want users under a certain age following, you can set an age limit on your account — the minimum age you can set depends on where you live.
Change your personal account information
We've already mentioned that you can change your username whenever you like. But if you're unhappy with how you set up your account, you can edit other pieces of information too.
With just a few taps, you can change the email connected to your account. 
If you want to make sure your account is secure, you can change your Instagram password at any time.
Download and back up your data 
Like most social networks, Instagram has an obscure menu that lets you download every bit of content you've ever posted on the app. This includes your photos, videos, comments, messages, profile information, and more.
The only content you can't download are Stories you've posted and let expire without saving.
To download your Instagram data, head to the Settings menu in your app and then select Your activity followed by Download Data. Once there, fill out the form, and your data will be emailed to you within a few days.
If you don't want to download all your data, you can also simply view it in the app.
Protect yourself and others from harassment
Instagram has a long set of rules to ensure that all users have a safe and fun time in the app. But like all sites, it's not hard to find people who break those rules. Other users can comment on pictures and videos that you post to a public profile - but if you want to post something without leaving it open to comments, you can disable the comments on specific posts.
If you ever find a user harassing you or someone else, you can report them to Instagram. 
There's no guarantee that Instagram will act on the report, but alerting them to it is better than doing nothing.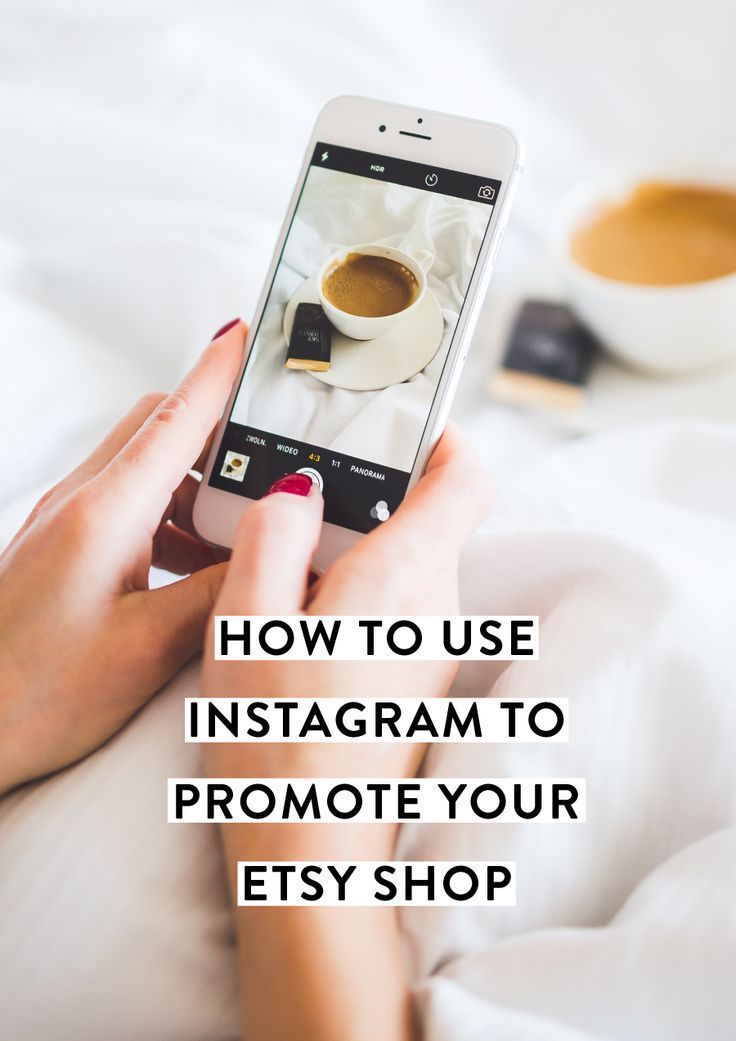 Whether you're an aspiring influencer, photography lover, or an everyday social media user, Instagram is a great place to be. It's easy to get started, so if this guide has piqued your interest, give it a try.
If for whatever reason you later decide it's not for you, you can delete your Instagram account at any time. No commitment needed.
Devon Delfino
Devon Delfino is a Brooklyn-based freelance journalist specializing in personal finance, culture, politics, and identity. Her work has been featured in publications such as The Los Angeles Times, Teen Vogue, Business Insider, and CNBC. Follow her on Twitter at @devondelfino.
Read moreRead less
William Antonelli
Tech Reporter for Insider Reviews
William Antonelli (he/she/they) is a writer, editor, and organizer based in New York City.
As a founding member of the Reference team, he helped grow Tech Reference (now part of Insider Reviews) from humble beginnings into a juggernaut that attracts over 20 million visits a month. Outside of Insider, his writing has appeared in publications like Polygon, The Outline, Kotaku, and more. He's also a go-to source for tech analysis on channels like Newsy, Cheddar, and NewsNation. You can find him on Twitter @DubsRewatcher, or reach him by email at [email protected].
Read moreRead less
How to use Instagram - a complete GUIDE
Hello, friends! I have put together a complete guide on how to use Instagram for you. In it you will find answers to all questions about working with this social network.
Content
Beginner
What is Instagram and why is it needed? We analyzed 7 reasons to create your account.
6 ways to make money on Instagram. Where to start without investing money.
TOP-20 courses on Instagram. The best training programs for promotion, creating interesting content, setting up advertising and earning.
Creating an account and setting up
Everything about creating a personal or business account, setting up and designing a profile.
How to register on Instagram. All methods of registration through the application on the phone and from the computer.
How to draw up a profile correctly and beautifully. Recommendations and instructions for registration.
How to make a beautiful font.
How to come up with a nickname (username). Original ideas and tips for personal and business accounts.
How to change nickname. Detailed instructions for setting up a name from a computer and phone.
How to link Instagram to Facebook. Step-by-step instructions for connecting a business account.
How to use Instagram from a computer. Let's figure out how to install the application for a computer and use all its functions.
How to make a profile private. Hide your page from prying eyes.
How to delete an account permanently or temporarily block it.
How to recover a blocked or deleted account. All possible recovery methods.
You can make a free analysis of subscribers through the InstaHero service. You will find out why coverage is falling, who your audience is and what type of content will go best .
Content
Learning how to properly format posts, make stories and live broadcasts.
How to manage Instagram. We create a beautiful, interesting and popular page, learn how to format publications correctly.
How to edit photos. Photo editing options and application overview.
How to sign a photo to attract the attention of subscribers.
How to edit photos for Instagram.
How to add a seat. We set geolocation in our publications and stories.
How to put #hashtags correctly.
Most popular hashtags. By category in Russian and English.
How to add stories (story) on Instagram.
How to add music to stories.
How to add a link (swipe) to stories. And what to do if this function is not available to you yet.
How to create a poll in history. How to properly set up a survey and collect statistics.
How to delete stories.
How to make a live broadcast.
Stories Highlights. How to make eternal stories and use them to attract subscribers.
IGTV. What is this function and how to use it correctly.
How to close comments. All ways to disable comments under posts.
Autoposting. How to delay posts so that they are published automatically.
Photo and video sizes for Instagram.
Promotion
How to promote Instagram. The best ways to promote and a step-by-step plan for self-promoting your account.
Promotion on Instagram. 8 ways to achieve success.
How to wind up LIVE subscribers. Tips, instructions for effective promotion and TOP-5 services.
How to get likes. Paid and free methods.
What is mass following, mass liking and mass looking. How to use them correctly for promotion and an overview of the TOP-5 services.
How to get your first 1,000 followers on Instagram. All existing free and paid methods.
How to get a tick. What you need to officially confirm your page and who is ticked.
What is reach on Instagram and how can it be increased.
How to view statistics. Analysis of profile statistics using a business account and special services.
How to remove bots and inactive subscribers.
Overview of services for Instagram
There are many services that help you to work with the social network.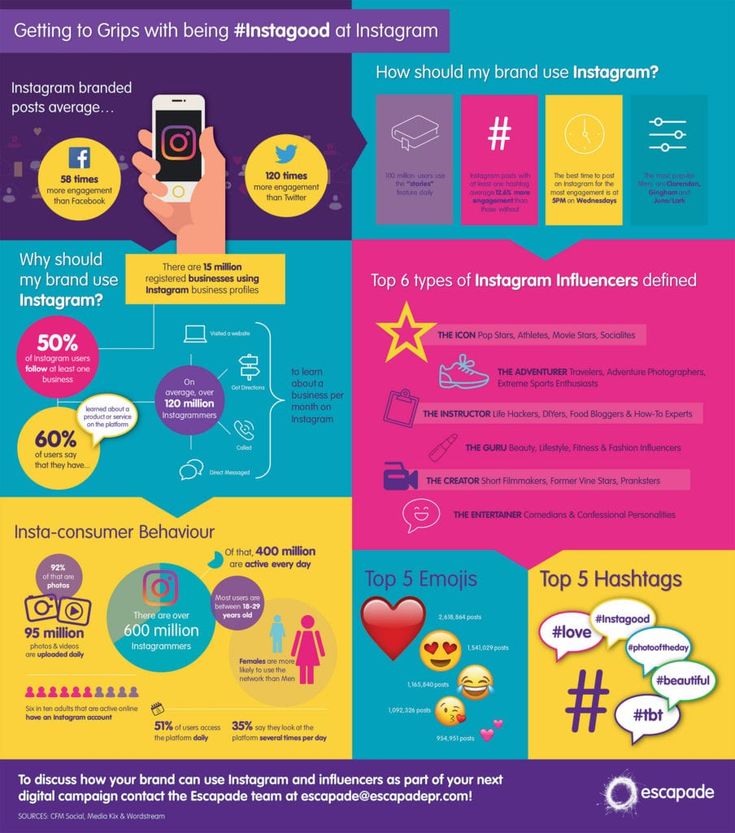 We prepare instructions and reviews on them.
30 best services for work and promotion.
Zengram. An overview of the Instagram promotion service with detailed instructions for setting up and working.
Tooligram. Detailed instructions for setting up a cloud service for promoting on Instagram and user reviews.
Instaplus. The most detailed review of the service + my review.
Pamagram. Reviews and full instructions on how to properly work with the promotion and promotion service on Instagram.
Jetinsta. How to use it and my review of its work.
Advertising
How to set up targeted advertising. Detailed instructions.
7 best Instagram ad exchanges. Overview, rates and conditions for advertisers and bloggers.
Giveaways on Instagram. What is it, how to become a sponsor, properly organize and hold your first Giveaway.
FAQ
Frequently asked questions about Instagram.
How to write to the support service. It's hard to get support, but it's possible.
How to repost on Instagram. All ways from phone and computer. Review of applications for reposts.
How to repost another person's story.
What is direct on Instagram and how to use it.
How to view history anonymously.
How to understand that you have been blocked and blacklisted.
How to unsubscribe a person from yourself.
How to block a user and view blocked ones.
How to view a private profile on Instagram. Let's take a look at all available methods.
How to find out who unsubscribed. Overview of special applications and services.
How to update Instagram. And set up automatic app updates.
How to see your own and others' likes.
How to subscribe to user news on Instagram.
How to find a person on Instagram. A few simple ways to help in the search.
How to download history. We download our own and other people's stories.
How to download video. Ways to download from a computer and phone.
How to save a photo from Instagram. 6 ways to save an image to a computer and phone.
If you have any questions or you didn't find something in the guide, then write about it in the comments, we will definitely prepare a detailed answer.
Subscribe to site news
If you want to be the first to be notified about the release of new articles, cases, reports on investments, earnings, creation of profitable projects on the Internet, then be sure to subscribe to the newsletter and social networks!
How to run Instagram the right way: making your account successful
Instagram has evolved from a social network where people share news and photos of food to a blogging platform.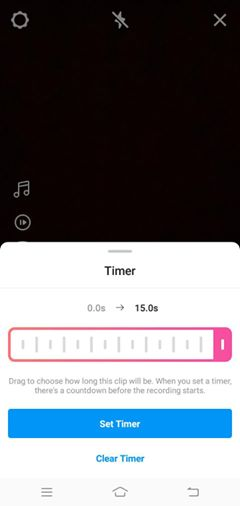 The audience is used to quality content, and the competition is high: you compete with users from all over the world, because photos do not care about language or geographic location, and professional models, photographers, makeup artists and artists also actively use the social network. Of course, many do not know how to manage Instagram so that it develops and generates income.
But everyone has a chance to find their audience. Both schoolgirls from small towns and big brands with interesting content are becoming popular on Instagram. We figure out how to come up with a concept, take photos, write posts and maintain an Instagram account so as not to sink to the bottom of the algorithmic feed, but to find subscribers.
How to Instagram
Instagram is not just your page on a social network. Of course, no one will forbid sharing news with friends, we are talking about blogging on Instagram for a person or business, which will be of interest not only to your loved ones, but also to strangers.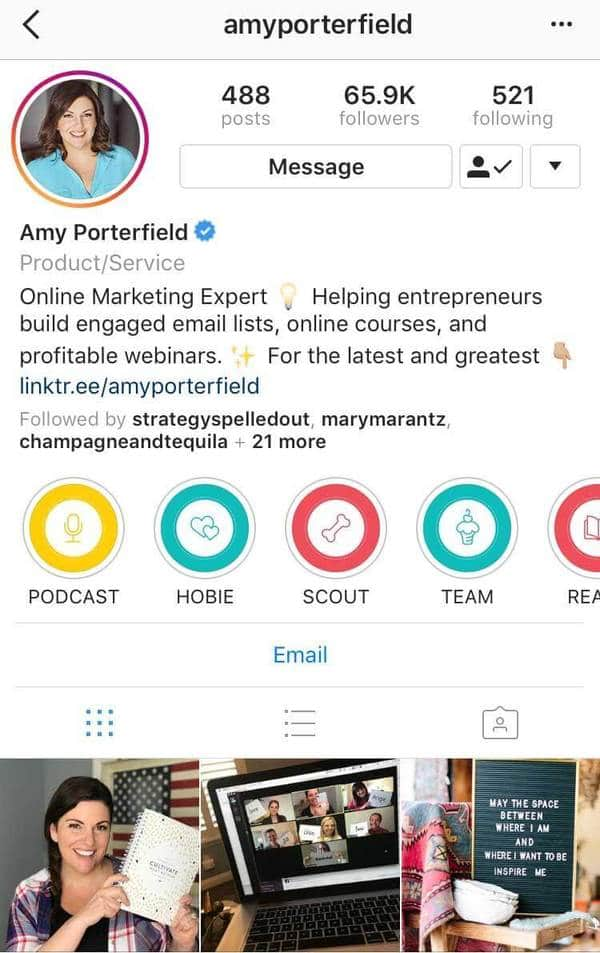 Look at the pages of stars: they rarely combine photos with each other and generally bother with content, but fans are interested in any news from the life of idols. If you do not have a couple of million fans, you will not be forgiven for low-quality and uninteresting photos.
Start with an idea. Even if it's hard to decide, and "taking pictures of everything that surrounds me" seems like the best way out, focus on a specific topic. Culinary blogs, profiles about proper nutrition, about dancing, about clothes, make-up - yes, Instagram already has it all. But you will do it your way. And people don't collect a list of subscriptions based on the principle "I already subscribed to a food blog, so I don't need another one."
Of course, if your idea is interesting and relatively new, it will be easier to move forward. But if you don't find one, don't give up. Maintaining Instagram is constant experimentation and finding a balance in content and interaction with the audience.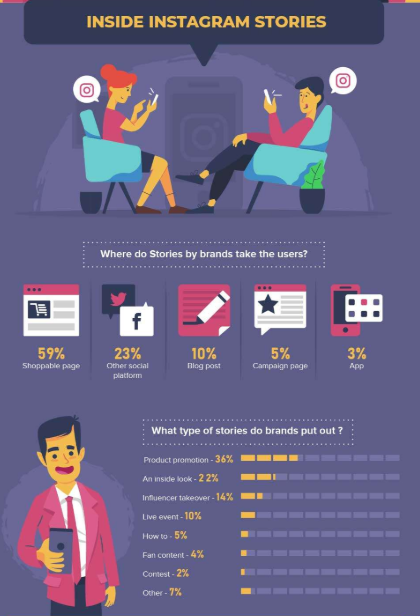 How to be in business? You need a concept too. Remember the character of the brand, decide on the tone of voice. Create value for subscribers: talk about topics related to your product. Consider that SMM from 2010, when beauty salons could post "10 hairstyle ideas" and get thousands of likes, is in the past. People won't subscribe to something they can google. Create authoring content: create a branded character or choose your storytelling style and list of topics you can cover.
Instagram profile design
At first glance, your account should be clear what it is about. Briefly formulate the topic of the blog in the bio and tell us about yourself. Typically, users enter their first name, age, and city.
How to get a business account to start Instagram?
The company account must contain contacts, information about the work of offline points and detailed conditions for ordering or recording. If you are unable to fit all the necessary information in your bio, you can use the multilink service.

Use emoji to highlight different information blocks in your bio. It is not necessary to choose bright and intrusive ones: dots, arrows, squares will look neat, but everyone will visually separate the text (name and topic of the blog) in meaning.
How beautiful it is to have Instagram
There is an unspoken rule: profile photos must match. Open the pages of bloggers again: you will surely notice that the pictures standing next to each other were taken in the same tone or overlapped with each other in vivid detail.
A Facebook study showed that users spend 0.2 seconds per post on the mobile feed. Therefore, your posts should be visually cool and catchy at first sight. Let's figure out how to manage Instagram to be qualitatively different from others.
Photos must be of high quality, interesting and well processed. Instagram has its own trends - just try to bring photos processed in the Retrica app to your audience.
Follow Audience Members to find the visual style for your profile.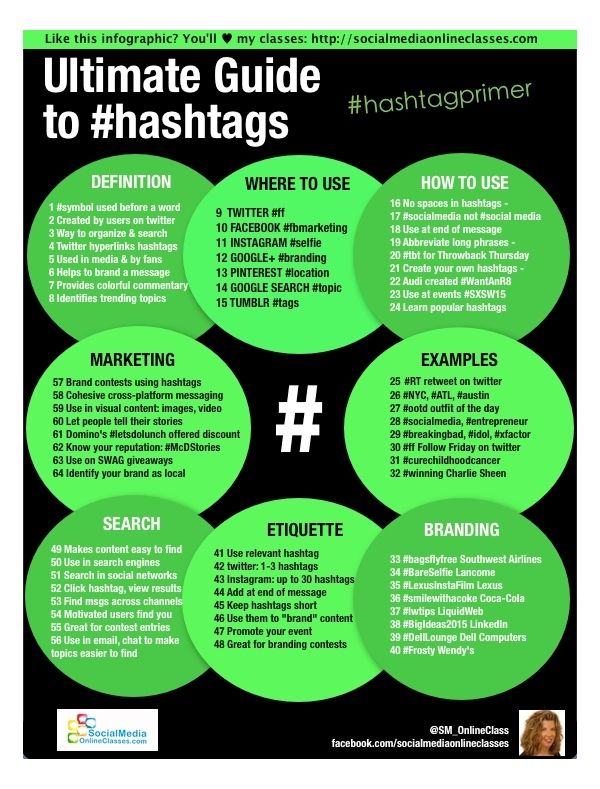 See what content they post, what profiles they follow.
It is not necessary to use professional equipment, but you will definitely have to learn how to photograph and process images. See the photos you like, save them, don't be afraid to repeat, you're unlikely to be seen through, but you'll get your hands on it.
Layouts - a separate big topic. Think this is a joke? Try to create something similar yourself. You will find that you don't have many items that match. And those that exist cannot be organically placed in the frame.
To make high-quality layouts, bloggers buy accessories (candles, sparkles, postcards, fruits, garlands, frames, flowers) and spend a lot of time on them.
How to blog on Instagram
In 2017, a new trend appeared on the social network: users are interested not only in photos, but also in texts. Thematic blogs have appeared that talk about proper nutrition, makeup, motivation, parenting, or just about your life.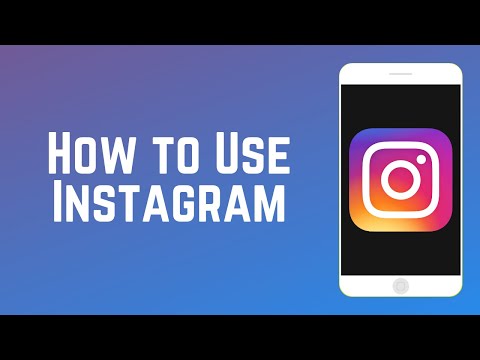 And judging by the number of subscribers on such accounts and interactions under publications, users are ready to consume not only visual content in contact, but also read texts, even long ones.
Therefore, the desire to create and maintain an Instagram blog may be a good idea. But first, how to lead it? As with the concept of an account, a blog also needs one. Define a list of topics you write about, designate them in the profile header.
Follow the pages of users whose content you like. Pay attention to how often they publish posts, at what time they do it. How the audience is asked questions in posts, and what topics the audience is discussing more actively.
Instagram post contains up to 2200 characters. If your text does not fit in this size, move the part to the first comment, this is a common practice among bloggers. The problem will arise if there are too many discussions: then users will have to get to the first comment in the topic for a long time. Therefore, it is better to shorten the texts or split the story into several posts, publishing them under one hashtag.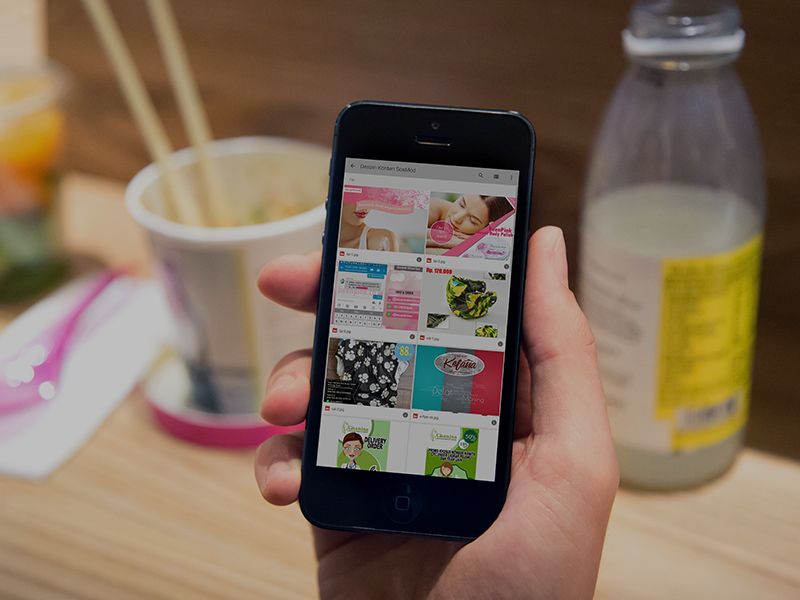 How to broadcast on Instagram
Anyone can broadcast on Instagram. After the end, it will be available, like stories, 24 hours.
To start the broadcast, go to the news feed, click on your profile picture (just like when creating Stories). Select the option "Live" in the horizontal menu below. Now by clicking "Start" you will be able to broadcast live on Instagram.
How to attract an audience to a live broadcast?
Warn your subscribers about the broadcast in advance: make an announcement in a post or story. Pick a time when your audience is online. To do this, analyze the social network account in Popsters. On the chart "Activity / Days of the week" and "Activity / Time of day" you will find the most successful days and times for live broadcasts.
Wait for a larger audience, don't jump straight into the main topic of the broadcast. But at the same time, you can't lose the audience who have already arrived: figure out in advance what will take the waiting time.