How to use two whatsapp in single phone
Dual WhatsApp: How to Use Two WhatsApp Accounts in One Mobile Phone
WhatsApp is one of the most popular instant messaging apps worldwide with over 2 billion monthly active users. The Facebook-owned app comes with a slew of features, some you may not have even heard of. Of course, the app has its limitations. A big one is its inability to support multiple WhatsApp accounts. Officially, you can only run one WhatsApp account per device. 
Some smartphone manufacturers are offering a feature called, "Dual Apps" that allows you to run two versions of an app simultaneously, in this case WhatsApp. In this guide, we will explain to you how to set up a dual WhatsApp account on your dual SIM mobile. 
Also Read: WhatsApp: How to Lock WhatsApp Using Fingerprint and Face ID on Android Mobile and iPhone
Dual WhatsApp: How To Use Two WhatsApp Accounts on One Smartphone
Gone are the days when you required a spare Android phone only for a secondary WhatsApp account. If you own a dual-SIM smartphone from Oppo, Xiaomi, Vivo, Huawei, Samsung, OnePlus, Realme, you can set up a secondary WhatsApp account right on your primary device using the Dual Apps feature.
Also Read: WhatsApp: How to See Deleted Messages on WhatsApp?
Before setting up dual apps, make sure the second SIM is activated and connected to the Internet. 
1. Go to your Android device Settings.
2. Scroll down and tap on Apps.
3. Select Dual Apps and tap on Create.
4. Select WhatsApp from the dual app supported apps. 
5. Toggle Dual Apps and wait for the device to set up a WhatsApp dual app.
6. Go back to the app launcher and open WhatsApp with the dual app icon.
7. Set up WhatsApp using your second number. 
These steps are for a Xiaomi device. The name of the feature and the steps could vary depending on the smartphone manufacturer. In Oppo devices, the feature is called App Clone. Similarly, it's Dual Messenger in Samsung devices;  Twin Apps in Asus devices, App Twin in Honor devices, and App Cloner in Realme devices. If you own a OnePlus device, the option is called Parallel apps under the Utilities Settings.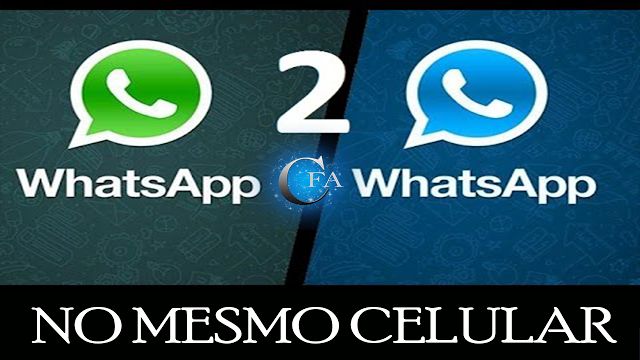 Also Read: How to Set Your Profile Photo on WhatsApp, Hide It from Contacts, and More
So this is how you can clone your WhatsApp and set up two WhatsApp accounts on the same phone. You might want to set up WhatsApp using the same phone number, but the app won't allow it as it's against their policy of one account per number. 
In case you don't have a smartphone that has a Dual Apps feature, you can download apps from the Google Play Store that offers setting up multiple accounts. Parallel Space is quite a popular option with over one hundred million downloads. Other examples are DO Multiple Accounts, Multi Space, etc.
How to Use Dual WhatsApp Account on One Smartphone via WhatsApp for Business Application
If there is no option for using app cloning option on your Android smartphone, you can this method to operate two WhatsApp account on one smartphone. Yes, we are talking about WhatsApp for Business applications. The app is installed separately and can be used with different mobile numbers.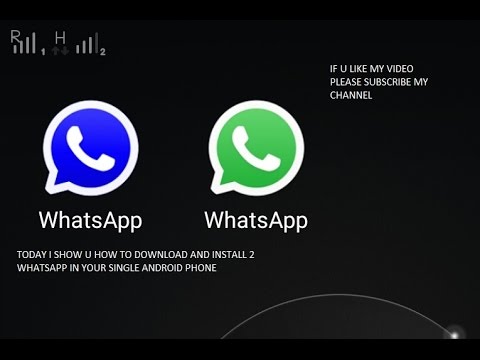 Here's how you can do it:
Download and install WhatsApp for Business application on your Android or iOS device.
Agree to the terms and conditions and register yourself by entering your secondary number.
Create your business profile by adding a name, business category, and choosing a profile picture.
Click on Explore button and go to Business profile. From there, you can enter your business information like your business address, description, hours, and more.
Frequently Asked Questions (FAQs)
Is it safe to use dual WhatsApp on one phone?
Yes, you can safely use two WhatsApp accounts on your smartphone. This is primarily because smartphones come with dual-SIM connectivity. So, you can use features to set up to WhatsApp account for two different SIM cards.
Thanks for reading till the end of this article. For more such informative and exclusive tech content, like our Facebook page
Dual WhatsApp: How to Use Two Accounts on One Android Phone
WhatsApp can be used with two different accounts on the same phone.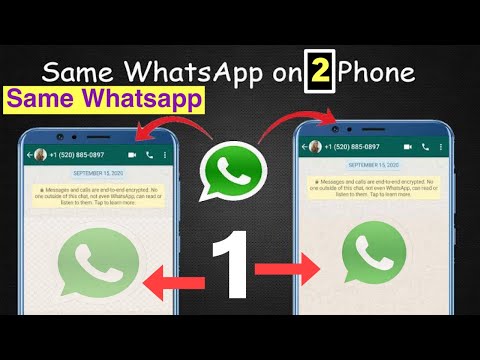 The instant messaging app is among the most popular apps in the world. It allows you to message or call another WhatsApp user no matter where they are in the world, as long as they have an internet connection. The Facebook-owned app is free to download for Android and Apple users and can be used on mobile phones or desktops. However, there are some limitations to the app, such as only WhatsApp account can be used per phone number. However, most manufacturers allow users to set two versions of the same app on their Android smartphones,
Manufacturers including Xiaomi, Samsung, Vivo, Oppo, Huawei, Honor, OnePlus, and Realme allow its users to set up dual apps or parallel apps or twin apps. They use different terminologies for what is essentially a feature that allows users to have two separate versions of the same app, thus allowing for two different apps. Read on to find out how you can enable this feature on different phones.
Xiaomi phone users running MIUI can head to Settings > Apps > Dual apps.
Samsung phone users can head to Settings > Advance features > Dual Messenger. Vivo users can go to Settings > Apps and notifications > App Clone. Oppo phone users can tap on Settings > App Cloner. Huawei and Honor phone users can go to Settings > Apps > App twin. OnePlus lets its users clone apps by heading to Settings > Utilities > Parallel Apps. Finally, Realme users can go to Settings > App management > App cloner.
Now, here's how you can use two WhatsApp accounts on one Android smartphone.
How to use dual WhatsApp on one smartphone
To enable a second account on WhatsApp, head to Settings.

Look for Dual apps, App Clone, App twin, or Parallel Apps. The name of the feature would depend on the smartphone you are using.

There should be a toggle against WhatsApp app, turn it on.

Wait for the process to complete and head back to the home screen.

You should see a second WhatsApp icon with some kind of marking on it, identifying it's a second version of the same app.

Open it and you will be greeted with the WhatsApp setup screen.

Tap on Agree and Continue.

On the next screen, enter a different phone number from the one you've already used to set up WhatsApp and tap on Next.

You will then receive an OTP for verification.

After entering the OTP, you will be asked to complete the setup process after which a second WhatsApp account will be set up.
You now have two WhatsApp accounts on the same smartphone.
---
We dive into all things WWDC — iOS 15, iPadOS 15, macOS Monterey, watchOS 8 and more — this week on Orbital, the Gadgets 360 podcast. Orbital is available on Apple Podcasts, Google Podcasts, Spotify, Amazon Music and wherever you get your podcasts.

Affiliate links may be automatically generated - see our ethics statement for details.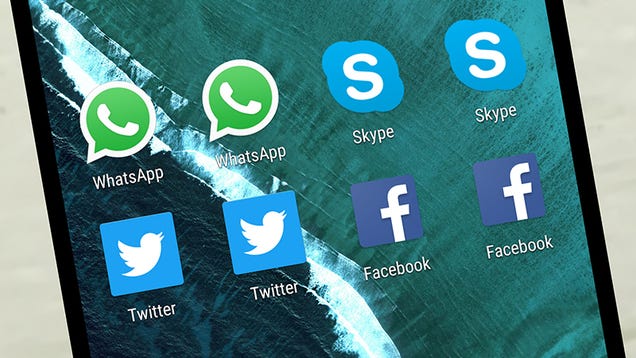 For the latest tech news and reviews, follow Gadgets 360 on Twitter, Facebook, and Google News. For the latest videos on gadgets and tech, subscribe to our YouTube channel.
Further reading: How to, WhatsApp, Dual WhatsApp, Android
Two WhatsApp on one phone - how to install a second WhatsApp?
People who consider chatting in WhatsApp convenient and familiar begin to experience certain difficulties when they want to register two SIM cards in the application at once. Today you will find out if it is possible to use two WhatsApp in one phone and how to do it.
WhatsApp is a popular modern information exchange application. Only among the holders of Android phones, there are about a billion people using it. With it, you can send each other photos and videos, as well as voice messages. At the same time, you pay only for the consumed traffic, and not for each message separately.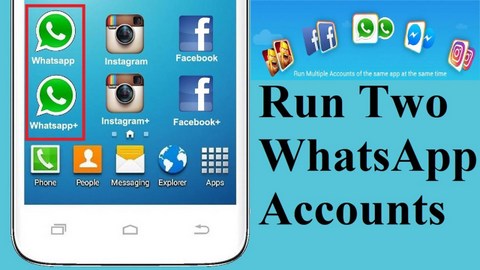 Would you like to send media files? It's not difficult, for example, how to send a video to WhatsApp, you will learn from our other article.
How does WhatsApp work on a dual SIM phone?
On a regular smartphone that supports the use of two SIM cards, only one number can be connected to WhatsApp. Unfortunately, the developers did not include the ability to use 2 WhatsApp accounts in 1 device in the program's functions. Therefore, in the standard version of the application, a person has to choose the number that accounts for the most calls.
But, for most people who use two SIM cards at once, this turns out to be a rather inconvenient option. Therefore, most of them are wondering - how to install two WhatsApp on a phone with two SIM cards?
Can I install two WhatsApp accounts on one phone?
Although this option is not provided in the official version of the messenger, there will always be craftsmen who can get around uncomfortable rules. So, now you will also find out how you can download and install the second watsap on your phone.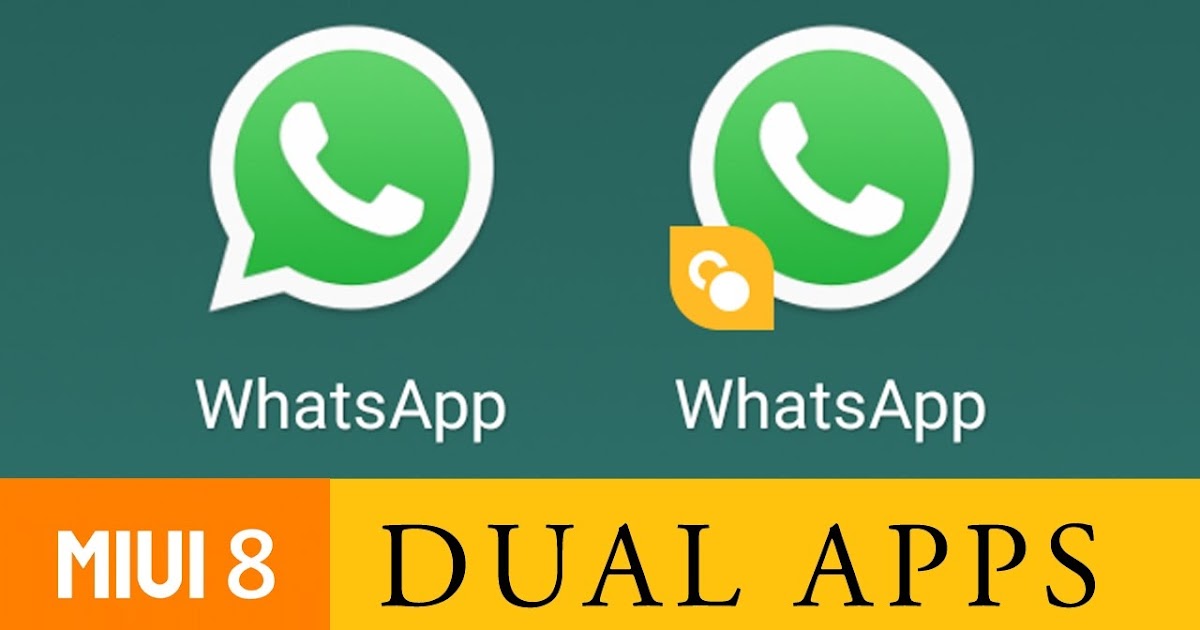 You should be aware that the methods of installing the program differ depending on the operating system of the device. Below are instructions on how to install this application on iPhone and Android.
How to install watsap for windows mobile, you can learn from our other article.
How to install two WhatsApp on one phone if it is Android?
Here we will look at three of the most popular options for using two WhatsApp on one Android phone. Naturally, for this, the first account must already be created on one of the SIM cards.
Option one
This method does not require any special permissions, because an application that will help you duplicate WhatsApp on two SIM cards can be downloaded from the Google Play Market. It's called Parallel Space and it allows you to create a second version of almost any application. It's nice that it's completely free to download.
Download Parallel Space and open it on your device.
Among the programs for creating copies, choose WhatsApp.
After copying is complete, create a new program icon on the main screen using the application prompts.
Enter the created program and register the second number in it in the standard way.
Second option
This and the following options may require permission to install third party applications. You can do it like this:
Go to device settings
Open the line "Security"
In the "Device Management" sub-item, look for "Unknown sources"
Check the box "Allow installation of applications from unknown sources"
Be careful what sites you download apps from. To prevent your phone from being infected with malicious viruses, install an antivirus on your device.
The next option is to install the OGWhatsapp application. It is a little more difficult than the previous one and requires some skill.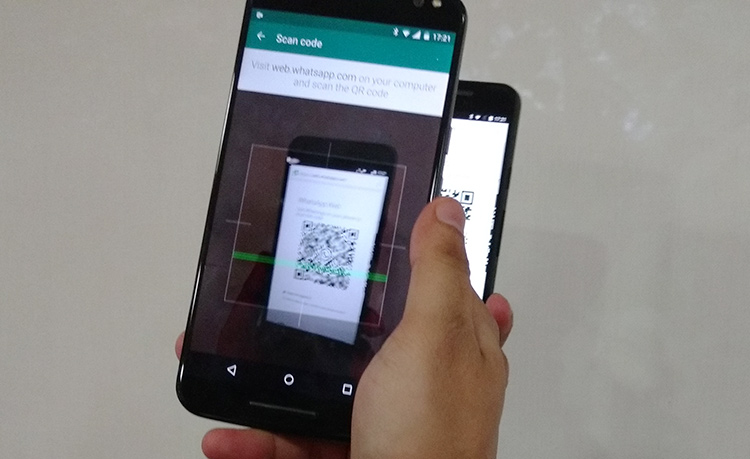 Using search engines (Yandex or Google), you need to find OGWhatsapp and install it on your phone.
In the official WhatsApp, go to "Settings", open "Chat" and make a backup.
In the device's file manager (may also be called "Explorer"), find a folder called WhatsApp and change its name to WhatsAppold.
Through "Settings" enter "Applications", find WhatsApp there and click on "Clear cache". After that, remove this application from the device.
Rename the desired folder again, now from WhatsAppold to OGWhatsApp.
Install OGWhatsApp, register in it the previous number to which the official watsap was installed before.
Download the official version of WhatsApp again from PlayMarket and register the second number in it.
Now you have installed the required program for two SIM cards. You can start using it!
Option three
You can also make two WhatsApp on one Android using the GBWA program.
This method is somewhat simpler than the previous one, but you may also need permission to install third-party applications, see the previous option.
Download GBWA and wait for the program to install.
Enter the number of the second SIM card and follow the prompts of the system.
If at the moment the card you want to put dual WhatsApp on is in another device, then use the voice confirmation function. Touch the virtual "Call" button in the application and a voice call will be made to the device where the desired SIM card is currently located, in which you will be called a special code. Enter it in the required field of the program and the installation will be completed. Don't forget to read how to find whatsapp and download.
It should be borne in mind that when updating the official version of the application, all downloaded programs may cease to function.
How to install two WhatsApp on one iPhone?
As it turned out, downloading and installing two WhatsApp on an iPhone is also quite realistic.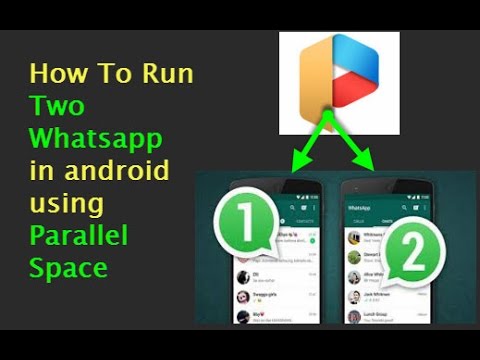 To do this, download the official WhatsApp and link it to one of the numbers, and then follow our instructions.
Many third-party applications that provide this feature are often blocked and let down user data will appear in the public domain. So we will provide the safest way.
Check if you have downloaded the WhatsApp application on your phone;
After that, go to the App Store and download WhatsApp for Business.
Log into your account from another phone number and use it.
So you were able to put WhatsApp on the second number. It remains to click on the icon of a freshly installed application and confirm it in the same way as the first one. If something remains unclear, watch another video:
If you want to know if you can use one WhatsApp on two devices at the same time, then read our other article.
How to use WhatsApp on Android from two numbers at once
Despite the fact that just a few years ago, smartphones with two SIM cards were practically absent on the market, over time they have become the absolute norm.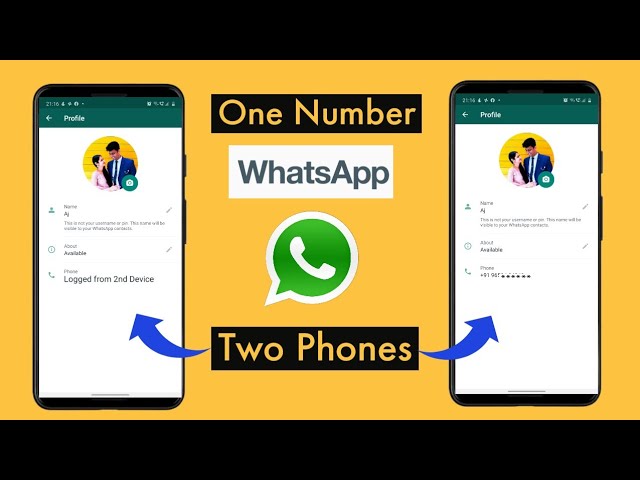 Thanks to the ability to use two numbers, millions of users have been able to separate their private and public lives, using one SIM card for personal issues and another for work. But the life of a modern person is not limited to phone calls. Many communicate exclusively through instant messengers, but at the same time they do not have the opportunity to use two accounts that are independent of each other. We will tell you how to get around this limitation.
Use two SIM cards and only one WhatsApp? Not in order
How to reduce the charge in WhatsApp on Android
First you need to install a second WhatsApp . Somewhere it is quite simple to do this, but somewhere more difficult. Some manufacturers add the ability to duplicate the same applications to the firmware of their smartphones. If my memory serves me, these are Huawei, Honor, Oppo, Vivo, Samsung, OnePlus, Xiaomi and Asus. There may be others, but I don't know anything about them.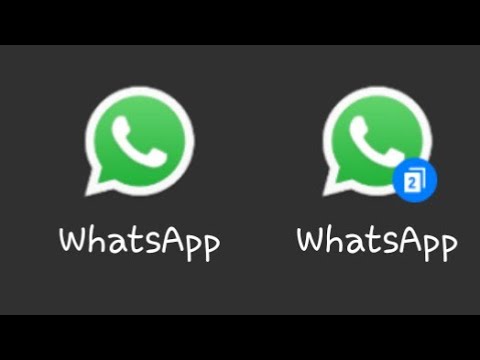 We will analyze cloning using the example of my Honor View 20, which supports this function.
How to clone WhatsApp on Android
Go to "Settings" and open the "Apps" section;
Find the "Clone Application" tab here and run it;
Many smartphones allow you to run WhatsApp twice
In the window that opens, find the WhatsApp application and enable the duplicate function;
After that, a second WhatsApp will appear on the desktop, where you can log in from another number and use it as an alternative.
Huawei introduced a service to install WhatsApp, Instagram and other prohibited applications
However, if your smartphone does not support duplication of applications by default, you can use a third-party utility that serves the same purpose. In fact, there are quite a few programs that create a copy of already installed applications and allow you to run them separately from the main one.
However, I chose DualSpace because of its simplicity and convenience. It is implemented in the format of a folder where you can add clones of all installed applications. That is, in fact, a virtual area is created on the device, from which copies of third-party or standard software are launched.
How to install a second WhatsApp on Android
Download DualSpace from Google Play on your smartphone;
Run it and grant the required privileges;
If your smartphone cannot duplicate applications by default, download the special utility
In the window that opens, click "+" and create a WhatsApp clone;
Launch WhatsApp and log in with a new number.
Subscribe to our channel in Yandex.Zen. There are even more interesting articles and instructions.
DualSpace is free by default, but you can purchase a paid version if you wish. It allows you to create several accounts even within the virtual space in order to be able to quickly switch between them and have access to several application clones, and also removes all ads, which I personally found completely unobtrusive while using DualSpace.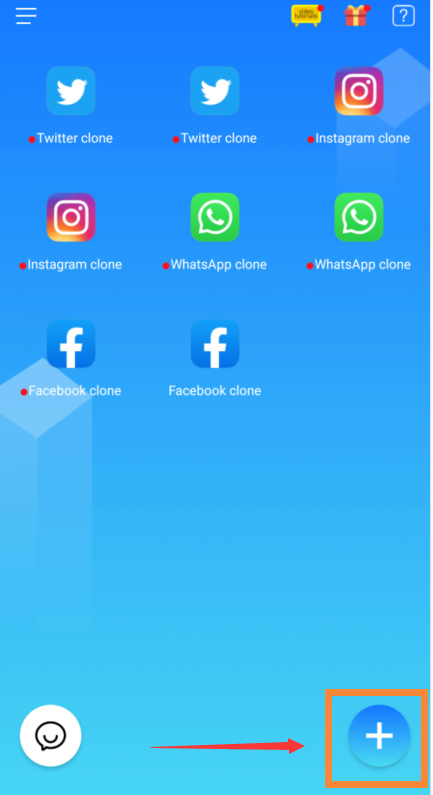 However, if you are not interested in these benefits, I see no reason to pay.
Duplication of applications is a completely banal feature that many have not even heard of
Yes, everything is really very simple. Now, to access WhatsApp clone , you will need to open the DualSpace folder and launch the messenger from there. After you pass authorization in it, you will no longer need to do this again at each start. In this case, notifications will come in the same way, both from the main application and duplicated, appearing in the notification shade. You will only have to behave carefully enough so as not to confuse the addressees and not send the message "by".
Tags

Android beginners
Android operating system
Android apps
The result is better than in Photoshop
The weather is a changeable thing, and an overcast sky can ruin any photo, no matter how beautiful the place was taken.
However, if you are the owner of a Xiaomi smartphone, there is a trick available to you that helps you fix any nondescript picture. And it doesn't matter how cool the camera or the powerful processor the device is equipped with. You can make a beautiful sky in a photo in one click, using only the functionality of the MIUI shell.
Read more
10 Android smartphone problems that are your fault
It is human nature to shift the blame onto others. And this attitude to problems is manifested not only when communicating with other people, but also when interacting with a smartphone. If something does not work on the device, slows down or does not start, the user is likely to blame the gadget manufacturer or application developer and only in the last place will consider himself as the culprit. To prove it, let's take a look at 10 common problems with Android smartphones that you should blame yourself for.
Read more
Confession of a Xiaomi fan: why I love MIUI and won't switch to pure Android either there is a lot of advertising, or in general "I want iOS and that's it.