How to log into telegram without your phone
How to Use Telegram Without Phone Number or SIM
Telegram has grown in popularity due to its unique messaging feature, which allows users to keep their identity anonymous. Also, it is possible to Use Telegram without Phone Number by using different methods as provided below.
Like WhatsApp, Google Voice and other messaging services, Telegram also asks for a phone number when you try to sign up for its services.
While this helps in preventing spammy and fraudulent accounts from being created, it also causes inconvenience to genuine users who may not want to provide their phone number for security reasons.
Also, there are users who may want to use Telegram on a spare Android or iPhone without a SIM Card. Hence, we are providing below various methods to Get Telegram Without Phone Number or SIM Card.
It also worth mentioning that Telegram provides the option to hide your Phone Number and use a User Name, instead of using your Phone Number during Chats.
Method #1: Get Telegram Using TextNow App
The easiest way to Sign up for Telegram Account without using your primary phone number is by using an App called TextNow.
TextNow provides its users with a free US or Canada based phone number, which can be used to verify your Telegram Account.
1. Download TextNow App
TextNow App can be downloaded from Google Play Store on Android Phone and from the App Store on iPhone.
You can also download TextNow App from Windows Store on your PC and from the App Store on your Mac.
2. Setup TextNow App & Note down Number
After downloading TextNow, open the App and follow the onscreen instructions to setup TextNow.
During the Setup process, TextNow will prompt you to select your Free Number. Make sure that you Note down your free TextNow Phone Number, as you will need this to enter into Telegram.
If you forget to write down the Phone Number, open TextNow App on your phone and tap on 3-line icon to see your TextNow Phone Number.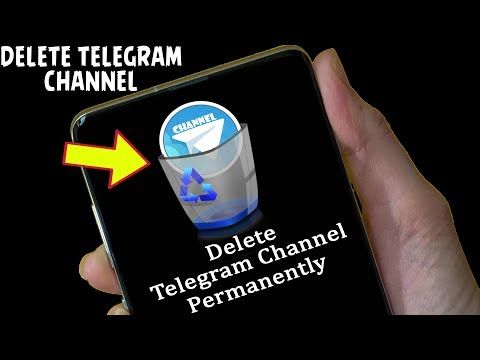 If you are on Windows computer or Mac, open TextNow and navigate to the People tab to see your TextNow Phone Number.
Now that you have a Phone Number, you are ready to verify your TextNow Account using TextNow Phone Number.
3. Download Telegram App
Download Telegram App from Google Play Store on your Android Phone or from the App Store on your iPhone.
Once the App is downloaded, open Telegram app and tap on Start Messaging.
4. Get Telegram Verification code
On the next screen, select the same Country as TextNow Phone Number > Enter your TextNow Phone Number and tap on Next.
Telegram will now send a verification code to your TextNow Phone Number.
5. Verify Telegram Using TextNow Number
Open TextNow App and you should see a verification code from Telegram. If you do not see the Verification code, wait for Telegram to call your TextNow Number.
Once Telegram calls your TextNow Number, open TextNow app and answer the call from Telegram to receive the Verification code.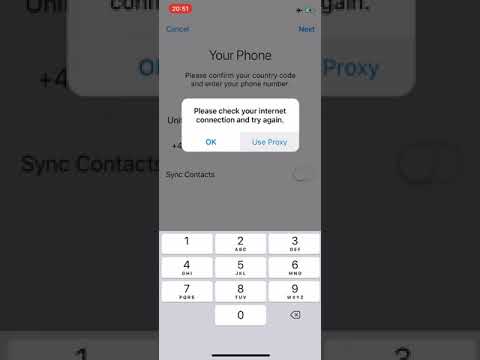 Open Telegram App and enter the Verification code.
6. Finish Telegram Setup
After your number is verified by Telegram, you can finish setting up your Telegram profile by adding your Name and a profile picture.
Method #2: Verify Telegram Using Landline Number
The second method to use Telegram without Mobile Phone Number is by using your Landline Phone Number.
Most users think that you have to provide Telegram with a mobile number, but you can actually use your landline number to verify Telegram.
1. Enter Landline Number into Telegram
Open Telegram app, select your Country, enter your Landline Phone Number and tap on Next to receive a Verification code from Telegram.
2. Wait for Telegram to Call your Landline Number
Since, Landline Numbers cannot receive text messages, you will have to wait for around 2 minutes for Telegram to call your number.
After 2 minutes, Telegram will automatically call your landline number and you will hear an automated voice repeating your verification code.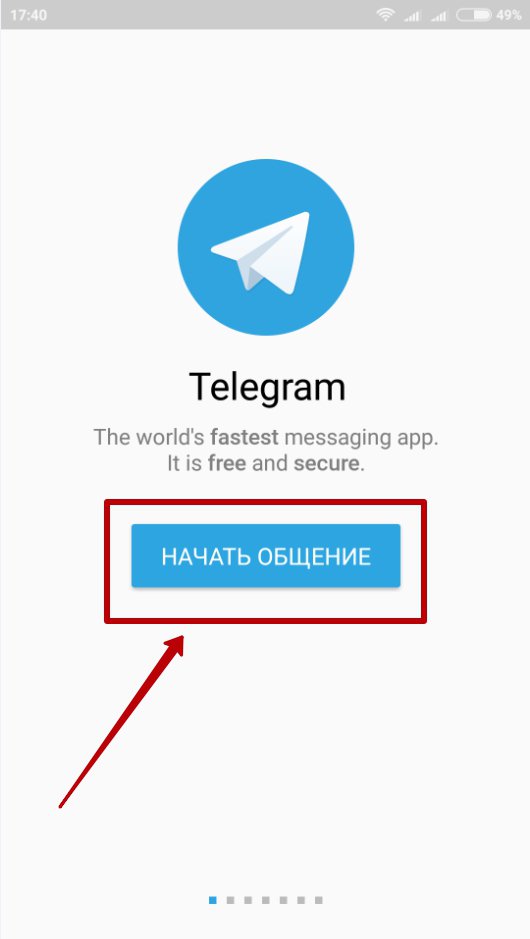 3. Enter Verification Code into Telegram
Enter the verification code from the phone call into Telegram to complete the phone verification process.
After the number has been verified you can enter in your Name and add a Profile picture to complete setting up Telegram.
Other Methods to Verify Telegram Without Phone Number
If the methods above did not work, here are some other ways to Sign up for Telegram account without using your phone number.
Use Google Voice: If you live in USA, you can Sign-up for Google Voice, which provides a free phone number that can be used to verify your Telegram Account.
If you do not live in United States, you can still get a Google Voice Phone Number by using steps as provided in this guide: How to Get a Google Voice Number Outside the US
Use a Friend or Family Member's phone: You can create a Telegram Account by using your Friend or Family Member's Phone Number.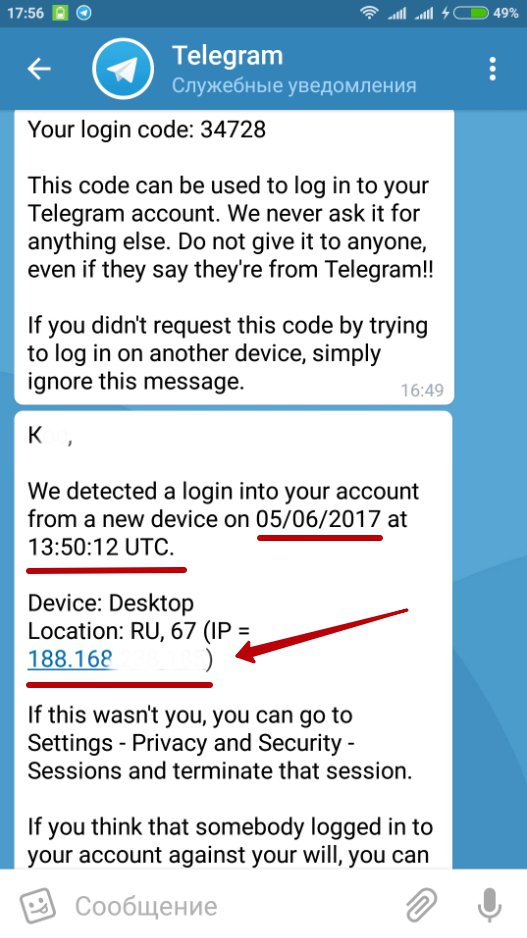 Once the verification process is completed, you can create a username and chat with others using the username, instead of your friend/family member's phone.
Get a Burner SIM: Another option is to get a temporary SIM Card and use the temporary number to verify Telegram.
How to Use WhatsApp Without Phone Number or SIM
How to Use Signal Without Phone Number or SIM
How To Use Telegram Without a Phone Number
While the app is typically known for its privacy features, there is one rather glaring security hole in Telegram — when you register for an account with the service, you have to provide your phone number in order to verify your account. You can't just give it a fake number, either, because you have to receive a message on that number in order to verify your account and start using the service.
It is true that Telegram doesn't use that number for anything after you register, but for privacy-minded users seeking to preserve their anonymity, having to provide a phone number at all is a bad start.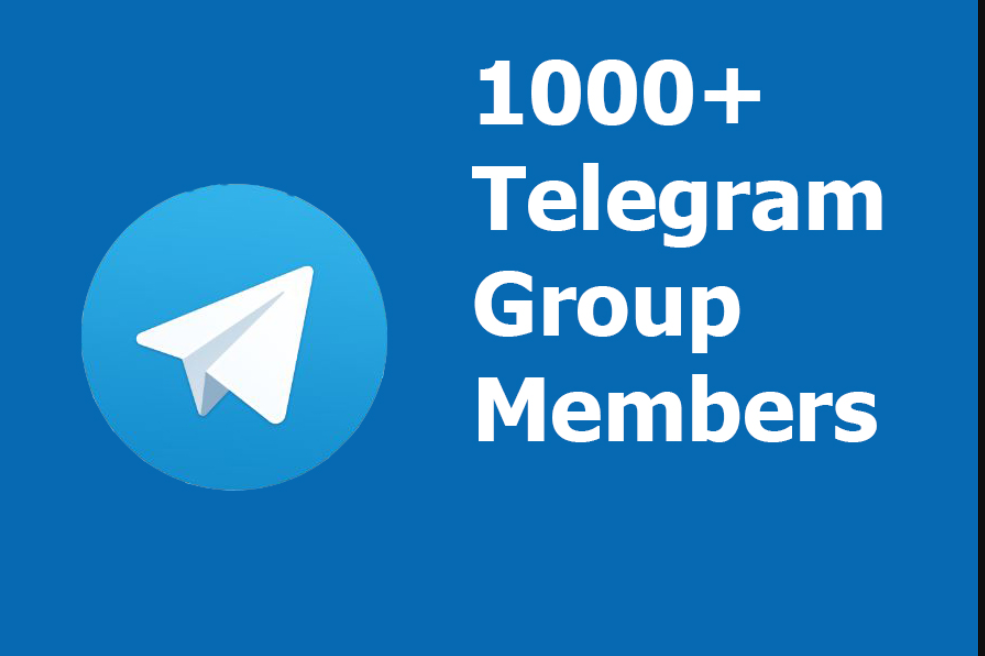 Fortunately, it is simple to bypass this requirement. In this article, we'll walk you through the process of getting a Telegram account without having to give the service your actual phone number.
Can You Use Telegram Without a Phone Number?
Quick Links
Can You Use Telegram Without a Phone Number?

Google Voice
TextNow
Burner
FreePhoneNum.com
Receive SMS

More Privacy Tips

Two-Factor Authentication
Be Sure to Delete Your Account

FAQs
Unfortunately, you cannot make a Telegram account without providing a phone number. This requirement is designed to prevent bots and automated account creation.
After giving the app your phone number, you'll either receive a voice call or an SMS text message with a verification code which you will use to verify your Telegram account.
Once that call or text has been received, however, you do not need further access to the number you provided.
So while you do need a phone number, you don't need your phone number to use Telegram.
Fortunately, there are a lot of ways to get a phone number for a minute or two, or for even longer. Here are several options to get a temporary number, quickly and for free.
Google Voice
Google Voice is a web-based telephone service from Google that provides users with a new phone number that can be used for voice calls and messaging.
The only downside to using a Google Voice number is that it is associated with your Google account. If your main concern is just preventing Telegram from knowing your phone number, then that won't matter, but if you're after ultimate privacy, this may not be the option for you.
Assuming Google Voice works for your security needs, here's how to use Google Voice to get a Telegram account set up.
Go to Google and set up a new account if necessary.

Navigate to Google Voice and register or select a phone number.

Register that number with Telegram and wait for the confirmation code to be delivered.

Retrieve the code from your Google Voice window and type it into Telegram.

Confirm your account and begin using it.
You can create a Google Account without a phone number too. Although the email service asks for it, there are some workarounds and we have the article on how to do that here.
TextNow
TextNow is another messaging service that we like because you can use a temporary email address to sign-up for the service and as long as you continue to use the phone number given to you; you can keep the number and receive authentication codes later on.
Download the app on your smartphone and allow all permissions at first. Sign up for Telegram using the phone number that TextNow provides you. If you don't first receive the code via text, wait for the time to expire and select the option to get the code via a phone call. You'll only have a couple of minutes to get the phone call and it may go to TextNow's voicemail system.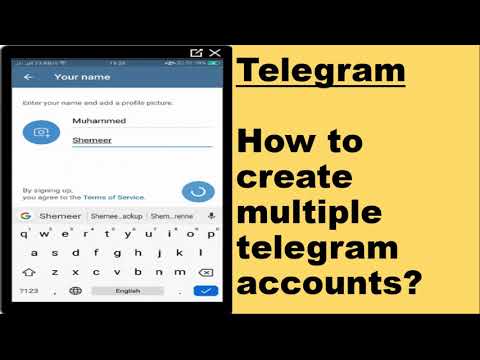 Input the code and move forward with setting up your Telegram account.
Burner
Burner is a very useful call forwarding app. You rent a temporary phone number and give it out to whoever you want. The call is received by the Burner server and forwarded from them to your real number. The caller has no idea of your real number and Burner doesn't share it with anyone.
There are two types of accounts: a short-term burner number ideal for listing items on Craigslist or for verifying Telegram, and a long-term subscription number that you keep for however long you like. The short-term numbers are free, while the long-term numbers have a modest cost. For users who want to make sure their identity isn't tied to their Telegram account, Burner is a great option.
FreePhoneNum.com
FreePhoneNum.com is a completely free platform that offers burner phone numbers. The service offers a very temporary number for verification or any other purpose.
I have used this service to verify membership to a website and it works.
Some of the numbers provided fail but if you persevere and keep trying, one should work.
Receive SMS
Receive SMS is another free service I have used to verify membership without giving out my own number. It can work with Telegram but has the same issue that FreePhoneNum.com has in that not all numbers work all the time.
It may take a little trial and error to find one that works. Then it's just a case of watching incoming messages for the verification code and adding that to your Telegram account on your phone.
More Privacy Tips
The reality is your phone number isn't the only thing that ties you to your Telegram account.
Another potential weakness in your anonymity is the fact that your device's unique MAC address is also stored in at least a couple of places along the network backbone. In theory, a sufficiently motivated government or law enforcement agency will have the resources to defeat your attempt at ultimate anonymity. As it happens, there are programs to change your MAC address, as well as the ever-popular VNC offerings.
Two-Factor Authentication
Lastly, you should be sure to enable two-factor authentication on your Telegram account after creating your account with a burner number.
Without this extra security measure, someone can log into your Telegram account with the spoofed number and access your conversations or even delete your account. Of course, this will mean you'll probably need to keep that number active to sign in to your account.
Be Sure to Delete Your Account
As one of our commenters pointed out, if you use a burner phone number it will eventually get recycled back into the pool of eligible numbers where another person can use it. Assuming they also use Telegram they may gain access to your messages and account long after you've moved on.
If you decide you no longer wish to use that particular Telegram account be sure to delete it completely. That way, the next person who has that number can start their own Telegram account fresh and never have access to yours.
FAQs
Can I use someone else's phone number?
You certainly can. Just be mindful that they may not be able to create a Telegram account and it may be difficult to log in with 2FA turned on.
Can I use a landline phone?
Telegram requires users to verify via text. If you have the phone call verification option this will work, but if not, you need a cell phone.
Can I use Telegram for International calling?
If you are using Telegram to call other people overseas you can use Telegram as an internet program avoiding any international charges from your cell phone carrier. If you're traveling internationally you can use this feature on wifi only to avoid charges. However, if you use mobile data you will be hit with charges so be careful.
How To Find Deleted Friends in the Snapchat App
Read Next 
Login to Telegram without a phone number
Telegram is one of the most secure instant messengers today.
However, despite this, many users absolutely do not want to "shine" on the Internet and are persistently looking for how to register on Telegram without a phone number.
The creators of the popular "communal chat" took care of the maximum safety of information during data transfer, as well as information specified in user profiles, so using Telegram, it is almost impossible to enter an account without a phone number. If earlier it was enough to simply enter a "login-password" pair to enter, now access is opened only after entering a code that comes to a personal phone. It must be entered in a special field and access will be allowed.
Not all users liked this innovation when registering in Telegram, because for knowledgeable people it is much easier to intercept SMS than to hack into a secure account. But you shouldn't get upset. It turns out that registration in Telegram without a phone number is still possible. More precisely, you still have to use the number, only it does not have to be personal.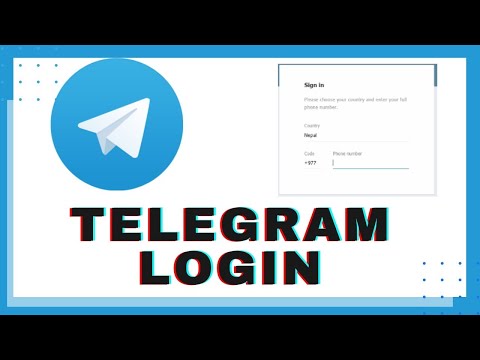 How to register in Telegram without a phone number
There are actually several options, and among those proposed below there are both paid and free ones:
You can register a new account using the phone of a friend who does not use such a messenger. Usually they use the phone of a grandmother or another relative who does not use Telegram simply because of their age. However, this method is not very convenient. If you accidentally log out of your profile and log out, you will have to enter the code from SMS again to re-enter, and the phone you need may not be at hand.
Another way is to buy an additional SIM card and a cheap phone and use them to enter Telegram. The method is working, however, it is associated with additional costs, but there will always be access to the messenger.
You can create a new Telegram profile without a phone using free one-time numbers, which are widely distributed on the Internet. His shortcomings are even greater than in the first case. Since the number is one-time, if you accidentally log out of your account, you will no longer get into it, since there will be nowhere to send SMS with the code.
As you can see, you can get into Telegram without a phone number, but all these methods are associated with certain inconveniences and, in fact, are no good.
How to register in Telegram for sure without using your personal phone
If you want to have permanent access to your Telegram profile, but do not want to "shine" personal contacts, you can use a service such as renting a number. This is a virtual phone number, a service provided by Freezvon, a leading IP telephony provider. You do not need to purchase a new SIM card and a telephone set - a fake number is connected via the Internet and works on the principle of forwarding. Using this number, you can also receive calls from other countries, significantly saving on international calls.
The principle of operation of such a number is simple: the call arrives at the company's server, and then is forwarded to the user to the phone number that he specifies in the settings.
If it is a message with a code, then it can be sent to another mobile phone, URL address or email, and the last two methods are connected free of charge. Such a number cannot be lost along with a broken SIM card or a stolen phone, so access to the Telegram service will not be affected.
👍 / 👎
Then you can support her like in social networks. Have you already subscribed to the news of the site? ;)
Or at least leave a happy comment so we know which topics are most interesting to readers. Besides, it inspires us. Comment form below.
What's wrong with her? You can express your indignation at [email protected] or in the comments. We will try to take into account your wishes in the future in order to improve the quality of the site materials. And now we will carry out educational work with the author.
If you are interested in the news of the IT world as much as we are, subscribe to Telegram channel . There all materials appear as quickly as possible.
Or maybe "Vkontakte" is more convenient?
Author: Mirandoid
Read us where it is convenient for
on this topic was
for those who are valued
AI-TO Shutos bonos. Why didn't you answer the phone? - I messed up again and took the TV with me to work instead. Do you have Samsung? - Yes. - Same stuff.
How to enter telegram without a phone number and without a QR code
Author Alexander Boydakov For reading 6 min Views 95.2k. Published by Updated by
The entry procedure seems quite simple: enter two lines in the required fields, click on the button - and that's it. Even in a telegram translated into Russian, there are many problems with the entrance: it doesn't let you log in, then the phone number is blocked, or the "online" status is not affixed.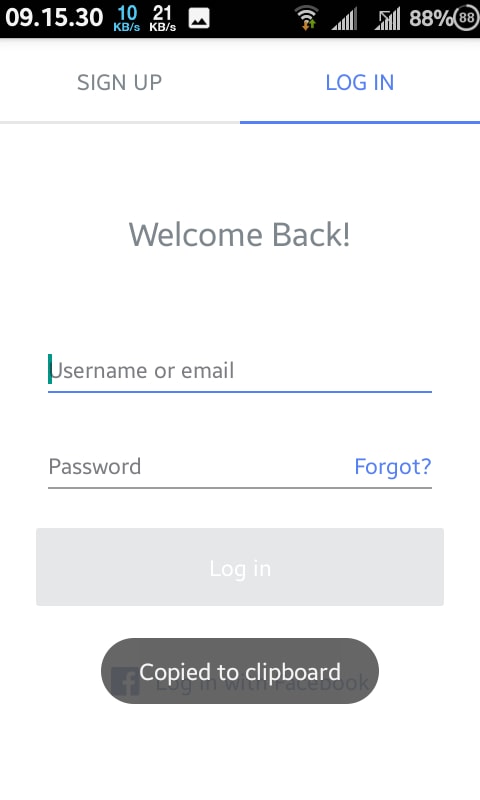 Today's article is designed to solve all your glitches and bugs, and also to answer you: how to enter a telegram without a phone number and without a QR code, entering by phone number, on a PC, phone and everything connected with it - the smallest nuances of such a procedure.
Article outline:
How to make a number to enter the messenger
How to log in without a phone and access code
How to log in on a computer and phone
phone
Is it possible to run 2 telegram accounts
Why sometimes it doesn't work
Conclusions
Pros and cons
Video review
How to make a number to enter messenger
First, let's leave the topic of login aside and talk about what is generally needed in order to log in normally and sit comfortably in the chat. As with all instant messengers, registration is required here, but for this you will not need to go online to third-party or official websites.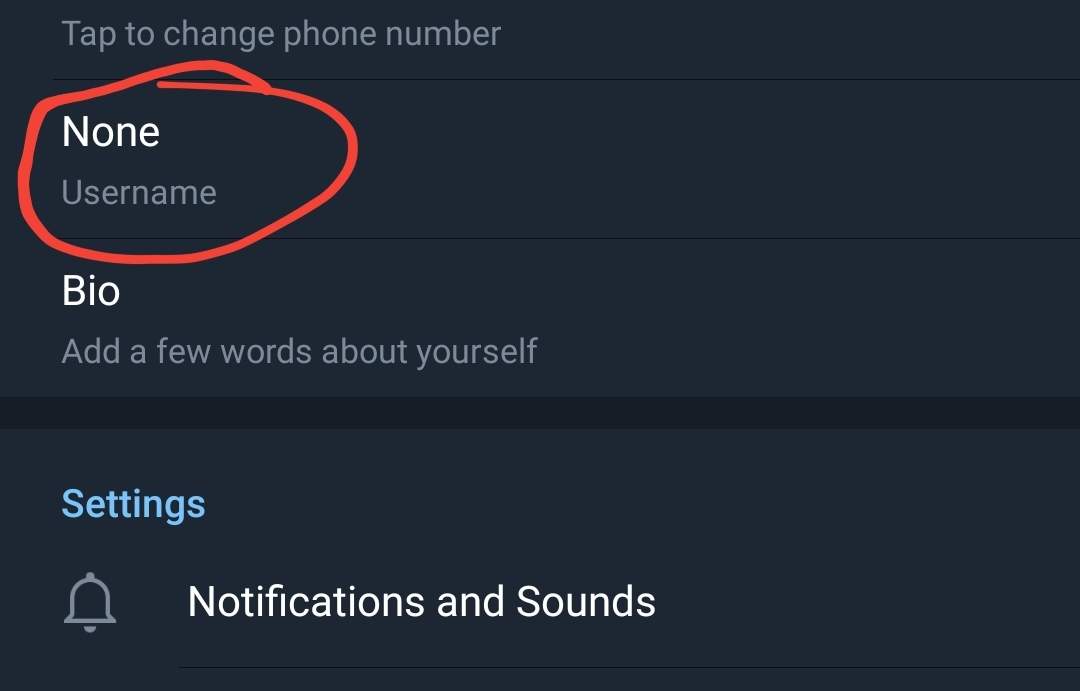 As written in one of the articles on our computer portal, you just need to open the program you just downloaded.
Well, after that, follow this algorithm:
In the field labeled Country, select your country. This is necessary for the correct display of the international code.
In the field below, enter your phone number (possibly virtual, nothing can be done without a phone).
Click Next.
Please wait until the access code arrives.
Enter it in the field below.
Press the same button again.
It is better to register in this way - so you definitely will not get to a fake resource of scammers.
How to log in without a phone and an access code
Well, when the job is done and you have your own page and personal account, it's time to move on to communication. Usually this phase lasts for several years: you happily correspond with friends and are not even aware of the impending disaster.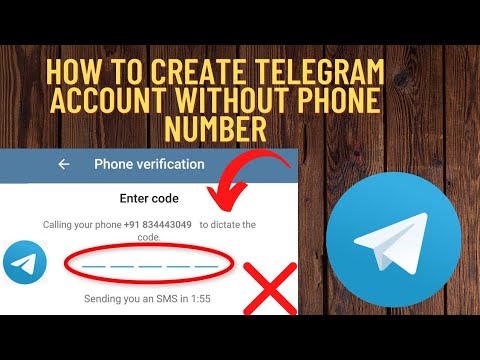 It, as you know, comes unnoticed: the SIM card breaks, leaving you with an actually non-working telegram, whose launch with an access code is now impossible. And, if the card cannot be restored in any way, it is no longer possible to enter. You have only one way out - never log out again. While the phone is logged in, no SMS will be required, because the device has already been included in the list of trustworthy ones and nothing will happen even after a year. When you try to log in from something else, ask the program to send the treasured numbers to the chat on the account, and not to regular messages.
Do not trust programs that promise to emulate a number and give you full access to it. It's just a money scam.
How to log in on a computer and phone
So, for slightly more advanced users, the problem has been sorted out, it's time to move on to complete beginners. Now we are talking a lot about authorization, including on the official telegram website, and many do not even know how to do this at all.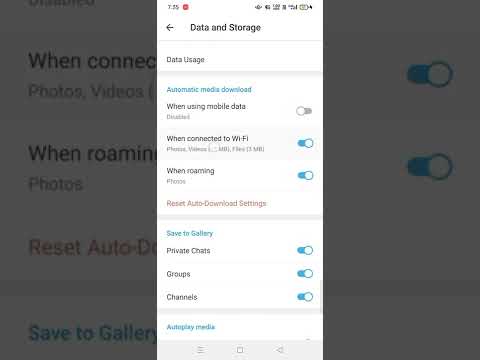 Well, let's correct this oversight and explain for completely inexperienced people how to do something like this. To begin with, let's talk about the phone, and with a personal computer (PC) we'll deal with the next subheading.
Use the following algorithm:
Open the program.
Click on Start Messaging.
Enter your number as you did during registration.
Wait for the SMS to arrive.
Watch how the program itself reads the required numbers.
In the future, you won't have to do anything like that: the telegram will remember the device and will log in on its own.
How to log in online in Russian using phone number
As we promised, now let's talk about the computer. True, not just like that, but in the context of translating telegrams into Russian. Don't worry: for the English interface, the algorithm remains exactly the same.
All buttons and switches will be in their places, just the text will change slightly on them.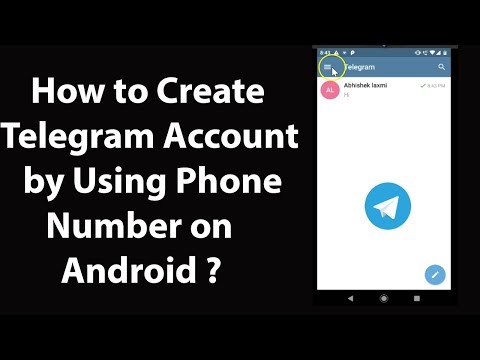 So you can use this instruction even for Latin or Japanese.
Do the following:
Start the messenger.
Click on the big blue button that says "Start Chat".
Enter your mobile and click on "Next".
Log in to the phone version.
Find the received code in the chat with the program.
Enter it in the special field.
The program will immediately authorize you by phone number.
If you did not log in on your mobile, the code, as before, will simply be delivered by SMS.
How to log out on a computer and phone
Finally, let's look at the question of logging out. It's actually quite simple. The difficulty lies only in finding the treasured button, because in this program it is hidden. Do not try to search yourself, use our simple algorithm instead.
On the computer it is:
Click on the three bars in the upper left corner.
Select "Settings".
Scroll to the very end.
Click on "Exit".
On the phone, the same algorithm looks like this:
Click all on the same three bars.
Click on Settings.
Look for three vertical dots in the upper right corner of the screen.
Select Logout from the list.
Please note that you will have to go through the authorization process again.
Is it possible to run 2 telegram accounts
In everyone's favorite skype, which is often compared to a telegram, there is a rather useful feature: login from 2 (two) accounts at once. Something similar is also available on VKontakte, however, only with the use of third-party applications. Is our favorite telegram different?
Unfortunately not. Most third-party programs are not very trustworthy, so we would not recommend trusting them. However, the final decision is yours. If you dare, use various analogues of a program like Challegram.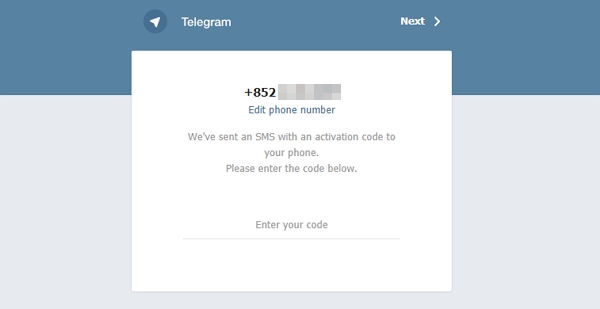 Why sometimes
does not come in. Users face this problem more and more often, which is why the first rumors about the unreliability of telegrams are already spreading. But do not rush to conclusions, it's just that Pavel Durov's invention is gaining popularity too rapidly, so they cannot always cope with the flow of users.
Therefore, the cause of the "does not log in" problem is most often that the servers are temporarily disabled or overloaded. This can be both scheduled maintenance and unscheduled breakdowns. Just wait a bit and try again (logout can also be temporarily problematic).
Conclusions
If you understand this process well, you can even automate it - it is so simple and linear. However, for this you will need the skills of a programmer.
Pros and cons
Pros of entering the messenger:
You can chat.
You can play with bots.
Disadvantages of entering the messenger:
You may find yourself inundated with spam.