How to become an instagram model and make money
How Do Instagram Models Make Money and How Much Do They Get
As television is losing its grip of the audiences, social networks get increasingly more influential. In the world where social media accounts get all the attention, companies have drastically changed their marketing strategies. It's online influencers with large followings they prefer to deal with now. That's how we all got introduced to the whole Instagram model phenomenon.
Well, you are in luck, because that's exactly what I'm going to research here. So join me for this ride. Hopefully, this will help you decide if Instagram modeling is really what you want to do.
Who Is An Instagram Model?

If you are unfamiliar with the Instagram modeling scene, the "Instagram model" term might seem weird or even ridiculous to you. Trust me, it's anything but. Kylie Jenner with her 155 million followers earns over a million us dollars per post. Ariana Grande (nearly 170 mln followers) isn't far behind with almost a million dollars per post.
Cristiano Ronaldo with his massive following of 195 mln earns around a million dollars every time he posts too. Does it still look funny to you?
But these people are celebrities in their own right. They didn't become famous thanks to Instagram. The beauty of Instagram is that it gives you an opportunity to go from zero to hero if you have what it takes.
Basically, an Instagram model is a woman or a man using Instagram as a modeling scene. This way of modeling offers a great deal of freedom. You don't have to search for modeling agencies or use any kind of intermediaries. You are self-employed and if you work hard enough on building a decent following, brands notice you and want to work with you.
Today brands are in constant search of fresh faces and vivid personalities. And more often than not, they look for these faces online.
The social influence Instagram models wield is extremely attractive to companies and brands. The reason is simple: this social influence can be easily converted into credibility, customer inflow, and, subsequently, increased profit.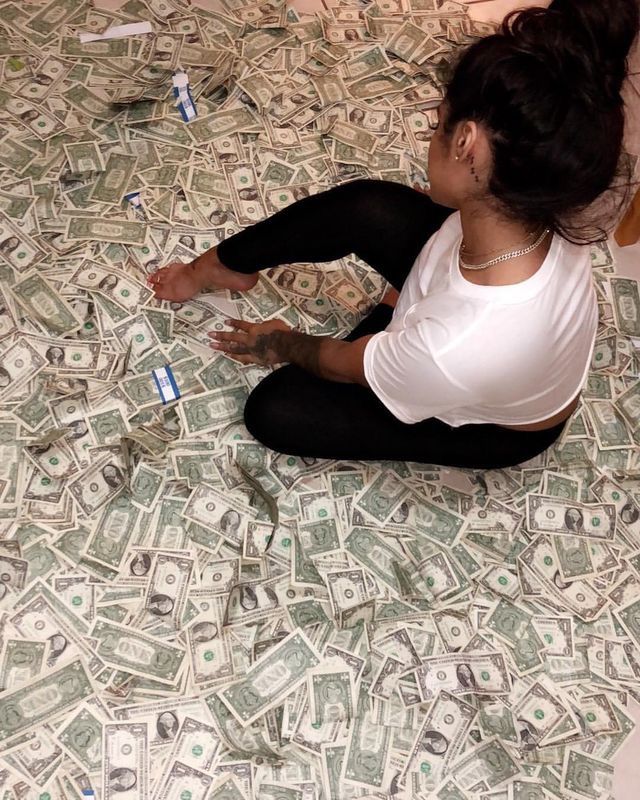 And successful models, in their turn, can count on big-name contracts and a hefty paycheck. A win-win all around.
Check 1 influencer for FREE
The Difference Between Instagram Models and Regular Models
They say that Instagram has transformed the whole view on modeling. And that's completely true. The old-fashioned model scouting is all but fading into obscurity. Instagram models don't need to pound the pavement looking for a modeling agency to represent them. Most often than not, they need no agents at all: brand representatives contact them directly. There is no need to scour the streets of big cities and small towns in search of talent. It can be easily found online.
Instagram account is an ultimate digitalized model's portfolio. It's not only the photos and the person in them that matters. It's the following and the extent of its involvement manifesting in the number of views and likes, comments and shares. More importantly, it's the window to the model's everyday life, their lifestyle, their personality.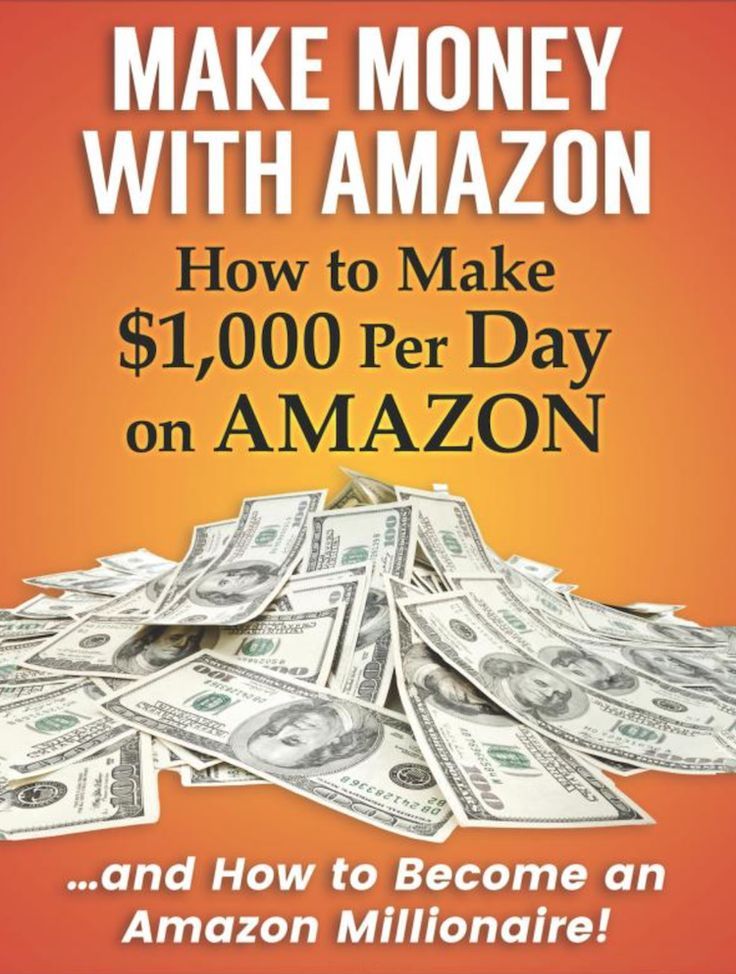 It offers a great deal more than any lookbook would.
Instagram models are seen as more authentic, natural. While traditional modeling industry often promotes unrealistically glamorous standards, Instagram modeling offers an image of a more down-to-earth, "next-door" person. This image understandably seems more appealing to modern audiences and, as a result, is more financially attractive to brands.
To summarize, here's what generally differs Instagram models from traditional models:
Traditional modeling places strict restrictions on looks, weight and body type. Instagram models are known for pushing the envelope as much as possible.
Oldschool modeling is all about the fashion industry and beauty products. Instagram models can advertise a wide range of products, from makeup to indoor trainers to teeth whiteners.
Instagram models monetize their online presence by gaining a large following and getting direct contracts from brands. Regular models take part in castings and send their portfolios to scouts and modeling agencies in the hope of getting hired.
Do Instagram Models Get Paid?
Yes, they very much do. However, don't expect that you will monetize your IG account as soon as you pop up on the scene. That takes some time and effort. But most importantly, don't try IG modeling if earning money is your only goal. If you make monetization your topmost priority, you will most likely not succeed. Do it only if you have something to say and something to show. If you are capable of thinking out of the box, showcasing every side of your life and not only high-end glamour shots, then go for it.
No brand will be interested in your account if all it has is a million standard selfies. Don't be afraid to be versatile, to open up a door into your life, and show what you are like in various situations. Sometimes it's the ability to go beyond normal that works.
How do Instagram Models Make Money
One word: sponsorships. Sponsorship can be done in a few different ways but it all comes down to this: companies and brands pay you for advertising their products.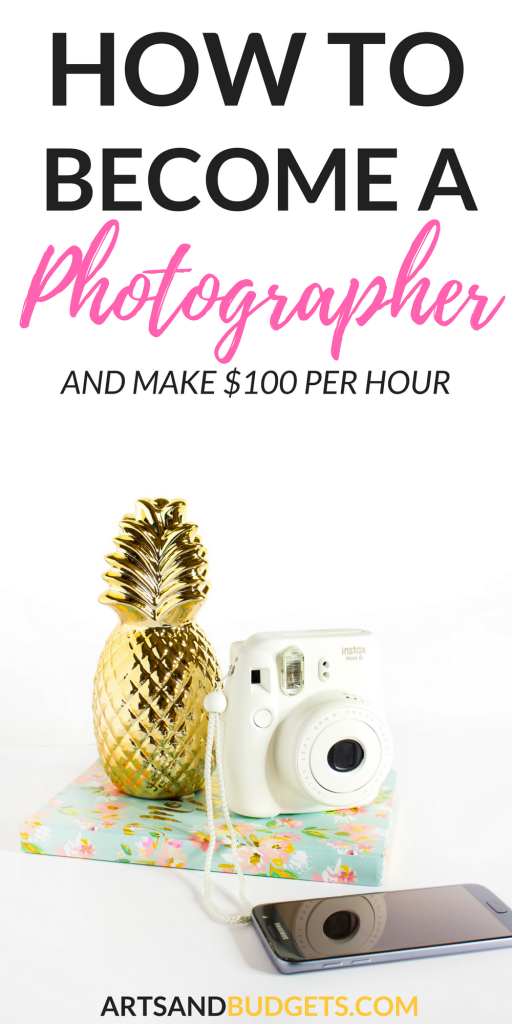 It can be a one-time partnership or continuous collaboration. But the basics are the same: a brand gets interested in your niche audience, they offer you a deal, they pay for your sponsored posts.
Here are several ways to make this work:
partnership with brands that might be interested in your niche following. For example, if your account is all about fitness and a healthy lifestyle, a company might hire you to advertise their health products.
affiliation marketing. You promote a product and get an affiliate commission from product sales.
creating your own brand and selling your own products and/or services
selling licensing to your media content
It's worth mentioning that if all you intend to do is post selfies and patiently wait for brands to notice you without taking any action, you might never get that sponsorship. Start acting. There are numerous IG accounts that belong to brands seeking new faces. Sometimes they launch campaigns and contests to choose a person who would represent them.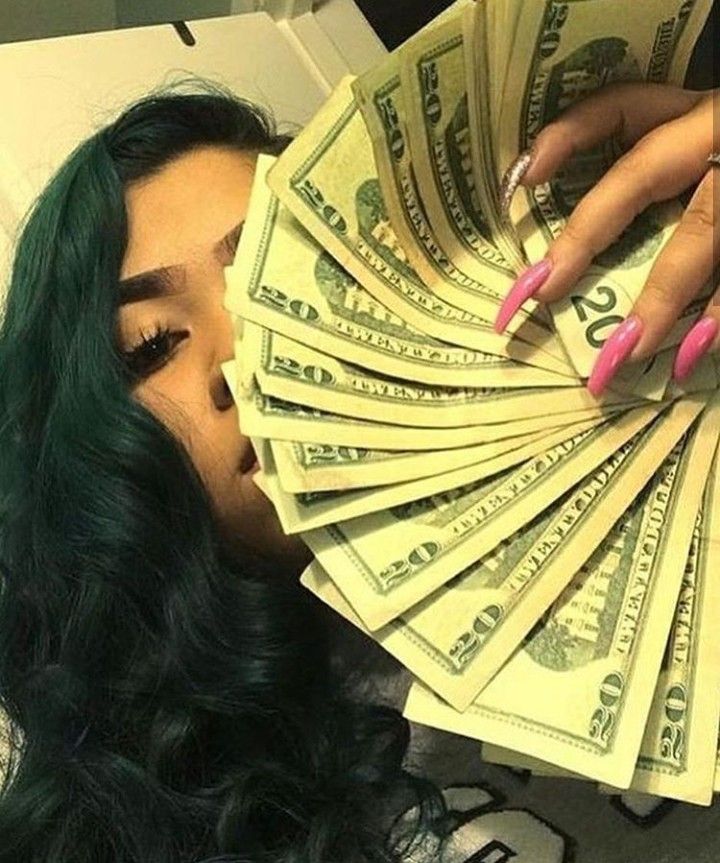 Follow these accounts, comment on their posts, take part in their contests. Chances are they'll notice you and want to work with you.
How Much do Instagram Models Make?
As I said earlier, top-tier celebs can earn ridiculous amounts of money for each sponsored post they make. People like Kendall Jenner or Gigi Hadid earn hundreds of thousands of dollars per sponsored post. Some models of a lower-tier can count on a $50, 000 paycheck.
But what if you are not a celebrity and don't have an established brand of your own? Well, it largely depends on the number of your followers and your niche. Most likely, you won't get contracts from the biggest world's brands if you don't have at least a hundred thousand followers. This is no reason to throw in the towel, though. You can still earn hundreds to thousands of dollars for advertising some local brand or product.
Once again, remember: starting an IG model career with nothing but great earnings in mind is not a good way to go.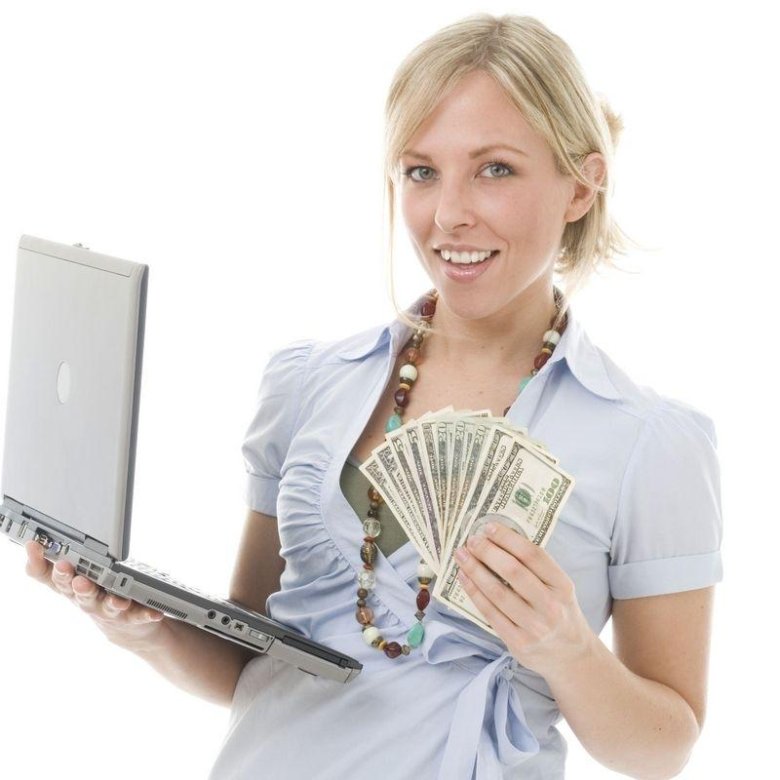 Start small, develop your brand, make them notice you. With some effort and dedication, you might one day become one of those top-tier queens.
How Much Should You Charge As An Instagram Model?
I get it, you want simple and understandable numbers that will tell you everything you need to know. However, this question doesn't have a single definitive answer. Each influencer, each aspiring Instagram model must do his or her own research.
The problem is when you are only beginning to interact with sponsors, you don't know how much to charge for your sponsored content. If you ask too much, you can scare a potential sponsor away and lose your chance to earn. If you try to be modest and ask too little, you might miss an opportunity to earn more and to grow.
There are lots of factors that affect an IG model's rates. Some of them are as follows:
number of followers
niche content and demand for it
level of audience engagement (likes and comments)
influencer's location
content quality.
If you do your own research, you might hear that sponsors usually pay around $1000 USD for each 100, 000 of your followers. But while this might be true in some cases, it's not a rule set in stone. Big-time influencers earn much more per their 100, 000 followers, some smaller ones earn a lot less.
There are lots of smaller brands interested in IG models with smaller followings. Why? Because as a rule, an audience of 20, 000 followers has a much higher level of engagement than an audience of a few million people. This means that a product will be noticed by more potential customers.
The trick is not to aim at top-tier brands right from the start. Smaller companies might not offer fantastic amounts for your sponsored posts but they can be a great stepping stone in your career.
In case you want to calculate your rates as an IG model, you can use one of many IG influencer earnings calculators online. They can be a great tool for building a monetizing strategy.
Examples of Successful Models
But what are all the words without living examples? There are many successful IG models to look at for inspiration and guidance. I've made a list of just a few of them, but obviously, you can find more.
1. Kendall Jenner

Kendall Jenner, Kim Kardashian's younger sister is one of the most successful models as of today. She's got it all: a multimillion army of fans and six-figure contracts. Her IG photos and videos show Kendall love her life to the fullest in the most beautiful world's locations.
At the moment she has a huge following of 120 million. According to various sources, she charges from $400, 000 to $600, 000 per sponsored post.
2. Gigi Hadid

Gigi Hadid followed the steps of her older sister, Bella, and made herself a name in the modeling world. The American supermodel, Victoria's Secret Angel, and TV personality appeared on many magazines' front pages, took part in countless advertising campaigns and became the face of Tom Ford brand.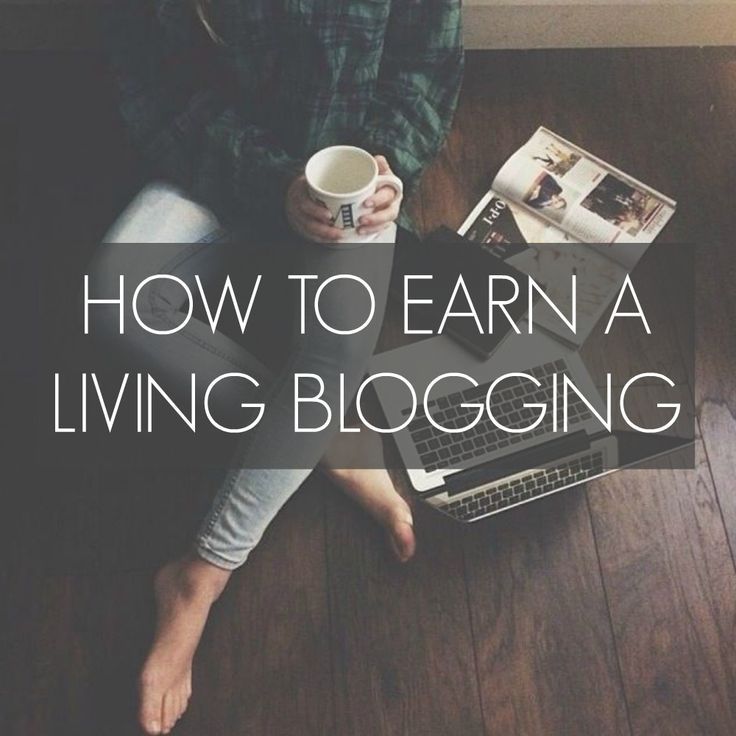 Her Instagram account is full of vibrant high-fashion scene pictures and sentimental family photos.
Gigi has a little over 51 million followers. Her sponsored posts cost from $300, 000 to $400, 000.
3. Sommer Ray

Sommer Ray is a true IG model. Unlike the models listed above who didn't become famous thanks to Instagram, Sommer wasn't widely known before the start of her Instagram career.
Coming from a family of bodybuilders, Sommer made her IG account all about fitness. She charges around $30, 000 per sponsored post.
4. Alexis Ren

Alexis Ren started her modeling career at the young age of 13, but true fame came as she blew up on Instagram, big time. Her Instagram account is a collection of fashion photoshoots and everyday life photos, filled with energy and creativity.
Alexis has 13, 6 million followers. Surprisingly, she chooses not to post sponsored content on her Instagram account.
5. Jen Selter

Jen Selter is another sports & fitness enthusiast and model who made herself famous on Instagram.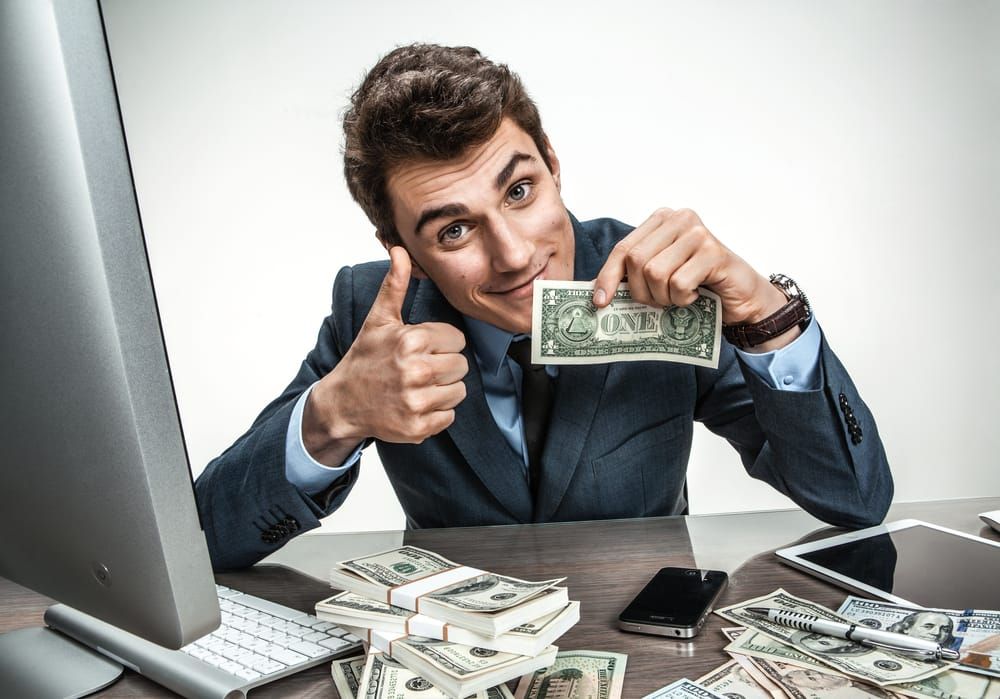 Fitness, health, and beauty are her main IG themes. She has 12, 8 million followers and charges $15, 000 per sponsored post.
Conclusion
Who can become an IG model? Literally anyone. However, everyone who dreams of building a career on Instagram must be prepared for some hard work. Thousands of followers don't pop out of thin air. They come for quality content and stay for a vivid, charming personality.
Even if you don't have a large following right now, don't give up. Go on and do what you enjoy doing. Thigs can change very quickly!
Try our free tool
3 Simple Steps to Turn a Hobby into – PodSquad
What is an instagram model?
Stepping forward into the world of Instagram modeling means taking a step back to understand the current state of the game. Let's be brutally honest: There have never been more Instagram models. And while the platform has grown to a massive global scale covering over a billion users, there are more opportunities than ever for those in the know.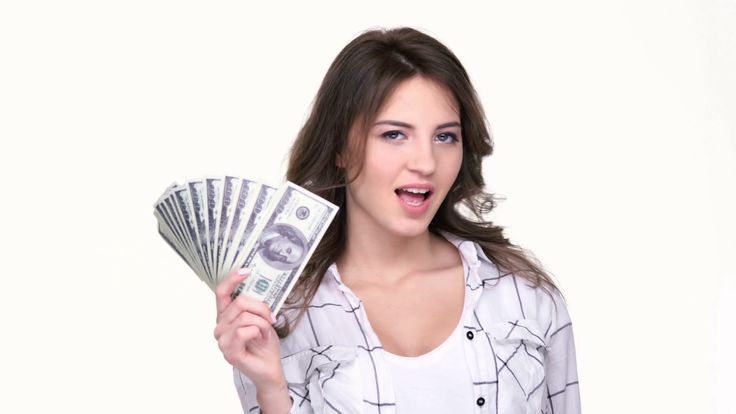 The definition of an Instagram model is pretty simple. If brands pay you to showcase their goods, you're officially a model. As we like to say at PodSquad, it's just a hobby until you're getting paid.
So how exactly do you do that? Standing out to brands isn't an easy task, and it certainly won't happen overnight. But if you are dedicated and willing to invest some spare time and resources into Instagram, you stand a good chance at turning a hobby into a paid gig, and a paid gig into a career.
Next, we'll break down the way we have seen the most successful Instagram models get their start.
How to be an instagram model in 3 simple steps
Nothing is that easy, right? Even though the road is long, there are a few simple guiding principles that will get you to the finish line. With 6-12 months of dedication and a smart plan from the start, you could become an Instagram model and get paid...
How to look like an instagram model: Respect the optics
This is the realest advice you will ever get about becoming an Instagram model.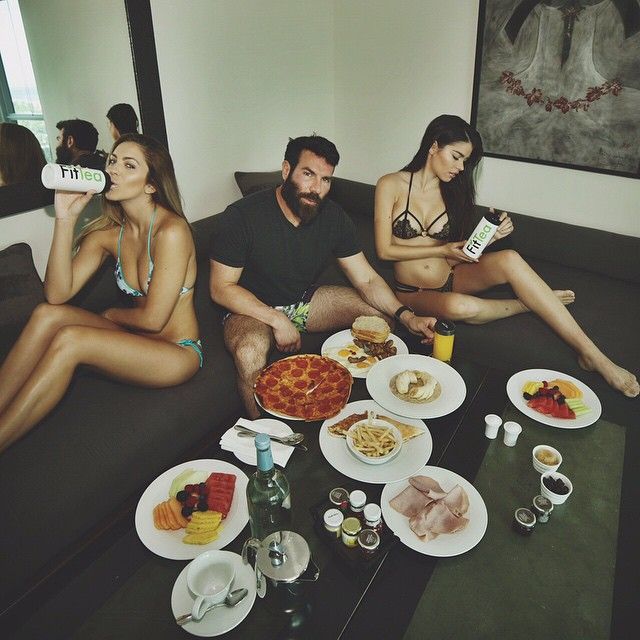 Optics are the single most important thing brands look for. Instagram is a visual platform. People go there to look at pictures and videos of their friends, and discover new products and experiences.
That means if you want to attract brands to your profile, you have to speak their language through images. The good news? A picture is worth 1,000 words. Part of the process of creating content is finding your passions and merging them with brands that make sense.
If you enjoy travel, target travel fashion and accessories. Love going to the latest restaurants in your city? Show beautifully staged images of food and beverage. You can't discount the importance of showing top quality content on your feed. You may even consider partnering with a photographer to make sure the  stars align in your favor.
Next is one of the harsher realities of Instagram, and it's one that won't be going anywhere any time soon. Yep, I'm talking about follower count.
You have to have followers to work with brands.
There's a general rule of thumb we use at PodSquad. Nobody gets paid until they have at least 20,000 followers. Since this is an article covering becoming an Instagram model, I'm strictly speaking about cash payments. Getting small, free goods in exchange for posts happens way before then, but rarely results in long term success. We recently conducted a survey to see how many followers on average it takes to get a paid gig in various niches.
Usually brands that want to exchange merch for posts are looking for quick hits of publicity, or want to test different marketing tactics with no real plan to invest in them down the road.
Research helps too. You will be at an immediate disadvantage when a brand reaches out, and that can really suck. You won't know what to say or do, or how much to ask for. We've got some resources to help in our confessions series of blog posts. You can read raw posts from brand managers and how they are working with influencers today, or read about the struggles of going from zero to Insta-celeb from an influencer's perspective.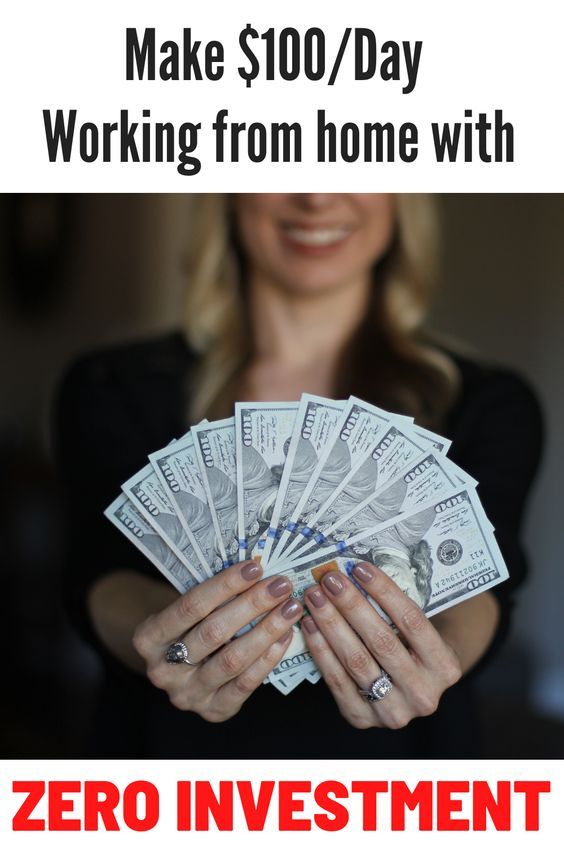 How to become a model on instagram: Get those followers!
But not just any followers either. You need engaged followers that like, comment, view videos, and  generally interact with you on a daily basis. To get them to interact with you, you'll have to start the conversation. Make sure you answer posts, ask questions, and generally move quickly to engage anybody that is already interested in your content. That may seem obvious, but far too many people ignore the simple steps they can take to grow a following each day.
Successful Instagram models use a number of techniques to achieve more engagement and generate momentum. We know quite a bit about private pods (it is what we do after all) and know all too well the importance of joining one as quickly as possible. Private pods will not only help you learn and grow from other Instagram models, but they will boost your following and engagement, something you just can't get any other way.
Think of private pods as Instagram networking clubs where people with similar interests congregate to find each other, see new posts, and share in the work of growth.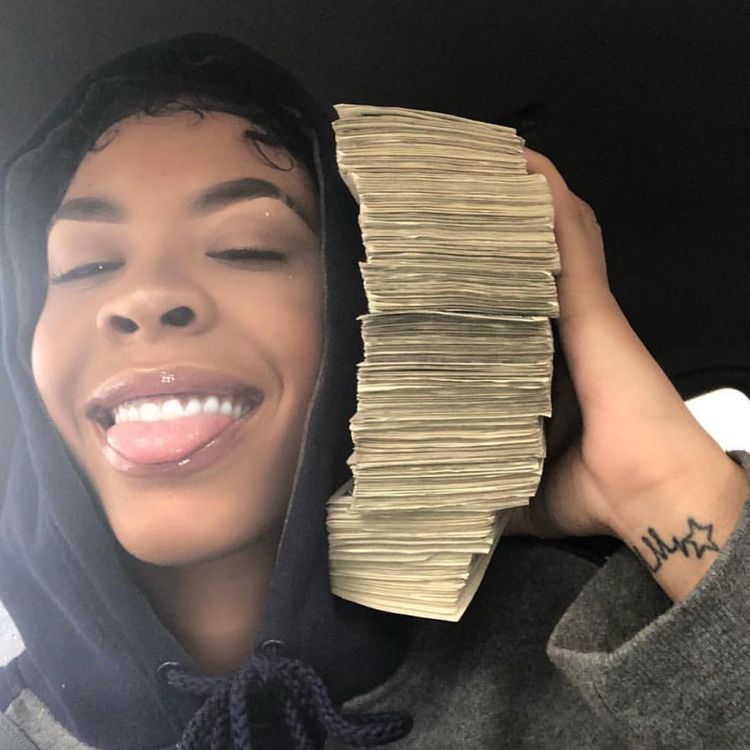 That's the kind of data Instagram's all powerful algorithm looks for and rewards. It's also the way 99.9% of Instagram influencers with big sponsorship deals got to a place where those opportunities found them.
How to become an instagram model and get paid: Negotiate, negotiate, negotiate
When a brand first reaches out to you with a paid opportunity, your first instinct will be to jump at the chance. Fashion brands in particular know that Instagram modeling is ultra-competitive, and they'll use every ounce of leverage they can get. You have to push back on that pressure, and fight your own desire to work with a brand for the first time.
Because today is an environment where brands like Fashion Nova and Zara are popping up to disrupt older, more traditional fashion houses, there are always new brands around the corner. If you play your cards right, you will have plenty of opportunties to work with brands. Even if your dream brand slides into your DMs looking for a small opportunity, you can weigh it against holding out for a bigger deal.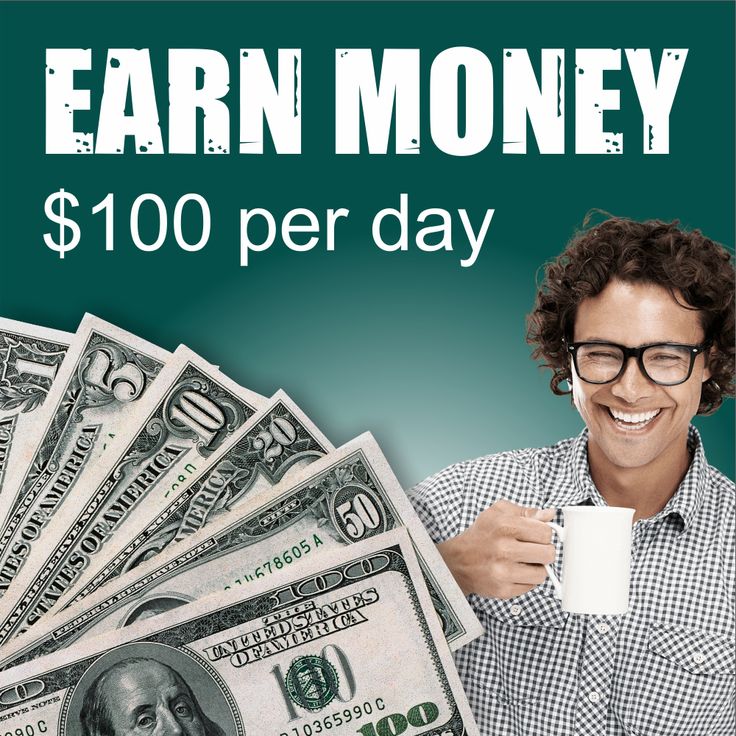 Many Instagram models say no more than they say yes, and that has the effect of making their brand a lot more valuable in the eyes of companies looking to sell product.
It's pretty logical if you think about it. If Chanel is partnering with influencers, they won't want to see their competitors and a cadre of low cost brands on their new Instagram models' feeds. In this case, the ones that held out the longest may enjoy the sweetest offers.
Negotiating can also mean the specifics of the amount being offered. It's important to get as detailed as possible, including what is and is not included, and what will be paid for out of your own pocket. A lot of Instagram models get excited about an opportunity only to find the costs of making good on that opp are more than they are getting paid to begin with! Do the math and figure out what car rides, equipment, and set materials will cost before you start throwing out numbers.
Conclusion: Being an Instagram model means following some simple rules
There's a lot of reason to believe in yourself even when there are so many people trying to become Instagram models every day.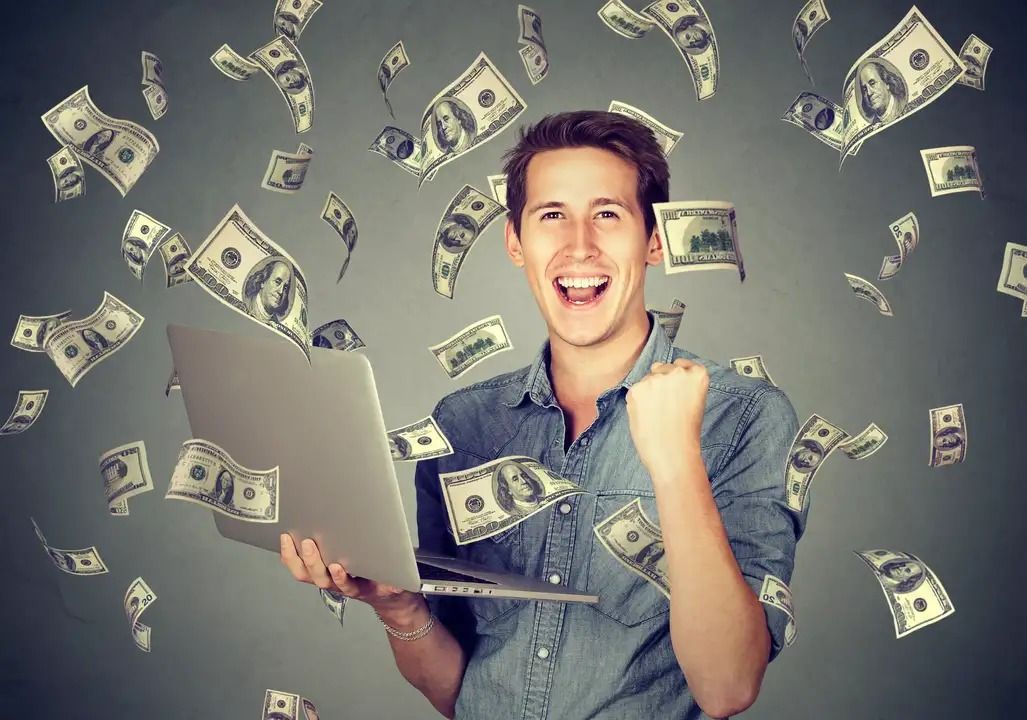 The key ingredients are consistency, determination, and a willingness to turn a hobby into something more. Keep moving forward and focus on growing the metrics that matter to brands. You'll have offers on the table in no time flat!
Top 10 Highest Earning Instagram Models
While the vast majority of people view work as an inevitable and annoying distraction from their upcoming, sweet, worries-free death, there are others who have managed to make earning fun and... easy. While we are digging somewhere, waddle dancing to someone's tune, listening to old farts, somewhere there are real geniuses.
They can get fabulous money just because they have a sense of style and an account in Instagram . The most successful models of Instagram receive thousands of dollars in brand advertising, while followers look at them with either admiration or envy. Here we look at the 10 most successful representatives of such a career.
It is worth noting the business idea of ​​the models mentioned here, and how they used social media fame and get good money from the representatives of emerging brands, showing not only smartness, but also style and appearance.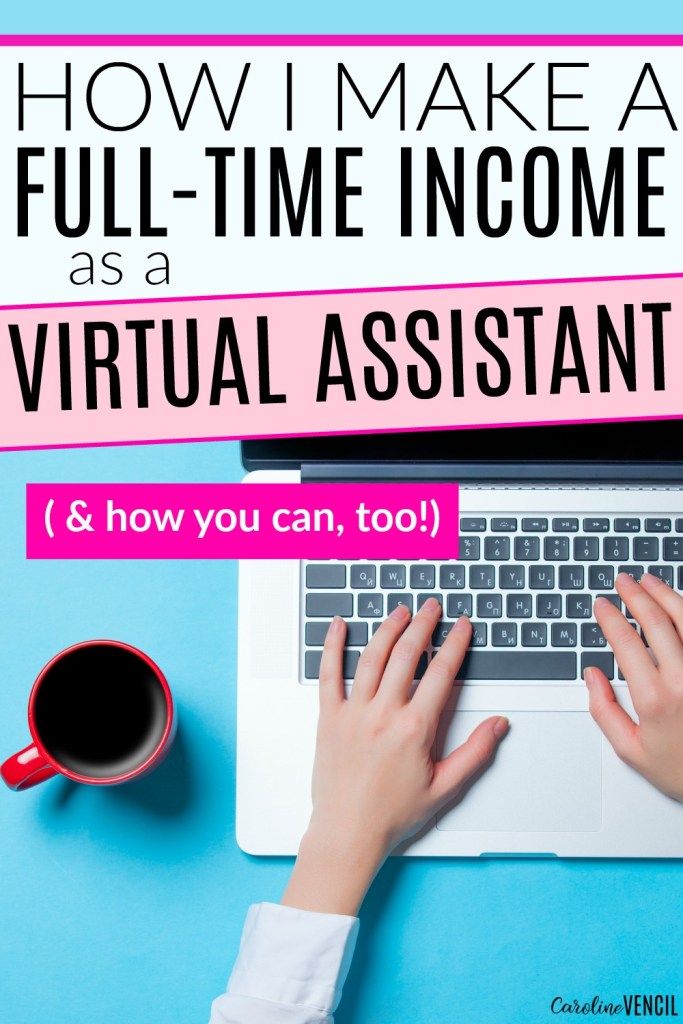 You might be interested in the article Top 10 Highest Paid Photo Models of 2015.
10. Aimee Song

Owner of the fashion and interior design blog " Song of style ", Aimee Song once said she regretted publishing designer items for free when she had so much money to invest in the business. Amy has now corrected the mistake. Her blog has 72,000 readers and Instagram has 950,000 followers, which means that when she shoots in certain clothes, she sells out in one day.
Such popularity in social networks allows you to receive about $ 50,000 for cooperation with the largest brands, so we will put it in the top lines of earning people Instagram . Check out 6 benefits of blogging.
9. Danielle Bernstein

Danielle Bernstein, 22, runs the hugely popular fashion blog " We Wore What ", with just over 1 million followers on Instagram . Her popularity on social media has made her one of the most recognizable and successful models in the fashion industry, she has collaborated with well-known brands such as Virgin Hotels and Lancome and was once paid for permission New Yorker publish brand ads on the account.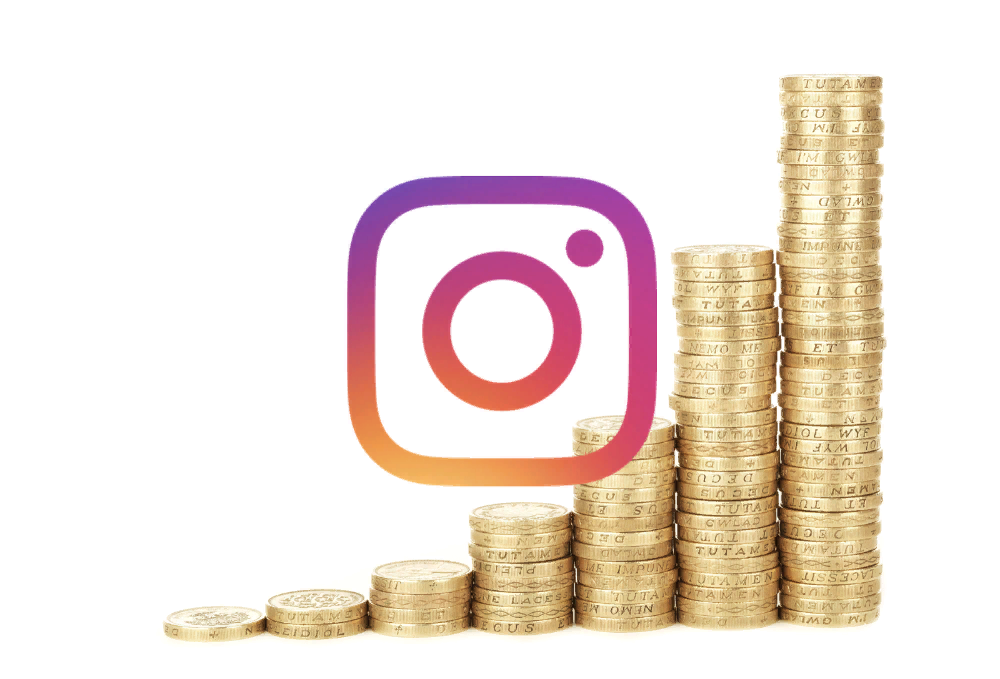 It has been estimated that Danielle receives $5,000-15,000 per post from brand representatives, but this figure can rise depending on the number of items of clothing, and she offers deals to the brand herself. Bernstein can rake in a huge annual salary with these deals - " I hate talking about money, but I'll be honest, it's more than I could ever imagine at 22. I'm fully self-sufficient, which is about five zeros ," she stated. , Sarinana runs her own incredibly popular blog " Sincerely Jules ", which is read by thousands of users every day. a hefty fee; by modest credit calculations, she is a blogger with a net fee of $150,000, but keep in mind that bloggers and instagrammers with the same attractiveness as Sarinan can easily earn $70,000-100,000 per year only with documents, so this figure can be a root higher.0003
7. Andreas Wijk

22-year-old Swedish model and singer Andreas Wijk is instantly recognizable by many Instagrammers. Unlike many of the other models mentioned in the article, Wake does not run a fashion blog, instead he has focused on a thriving music career.
However, his Instagram currently has nearly 150,000 followers, which not only makes him an important figure in the modeling world, but also dramatically increases his earning potential.
Users of Instagram with more than 100.000 followers and therefore a popular photo stream can find themselves in the same field. According to Brian DiFeo, these users typically make $5,000-10,000 a month through support and sponsorship alone.
6. Wendy Nguyen

UC Berkeley psychology graduate Wendy Nguyen is considered a social media phenomenon. Along with Facebook accounts and Twitter with a huge following, she is also famous on YouTube because of the video titled " 25 Ways to Wear a Scarf in 4.5 Minutes " viewed 25 million times.
Nguyen's " Wendy's Lookbook " blog and Instagram accounts are also insanely popular, which is what Wendy needs to be not only one of the original, but also the most powerful fashion blogger.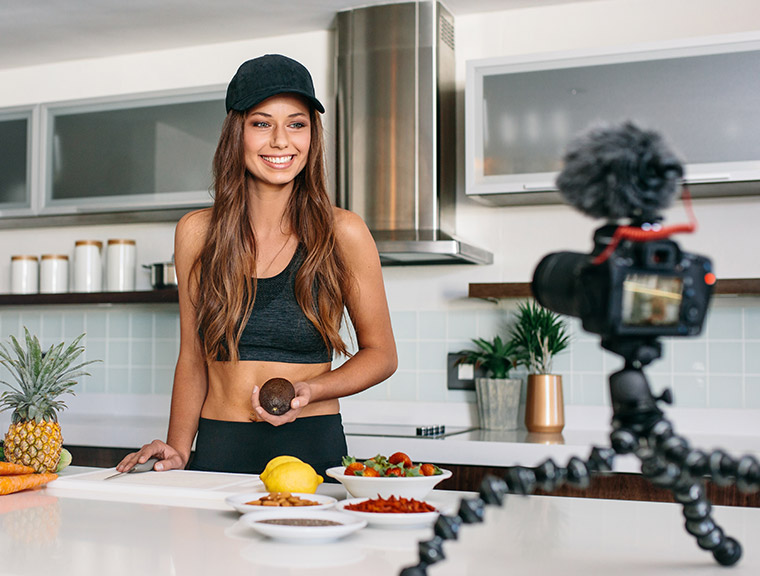 The popularity of 's Instagram account has led to speculation that Nguyen, who has never reported earnings, is likely to be among the blogging elite, one of those who make over $1,000,000 a year.
5. Jane Aldridge

16-year-old Jane Aldridge was introduced to the world's attention by none other than Kanye West in 2009. Her blog " Sea of ​​Shoes " was featured in the pages of teen magazine Vogue and Kanye, enchanted, tweeted a link to her page to increase her readership to 400,000 today.
The petite red-haired girl is considered one of the top five fashion bloggers with 164,000 followers in Instagram , this number continues to increase. Jane's lawyer noticed that she charges $20,000 for an in-person event and an average of $5,000 for a promotional post on Instagram .
4. Julia Engel

665.000 followers on Instagram, the blog " Gal Meets Glam " is the merit of Julia Engel - one of the most recognizable models in the article.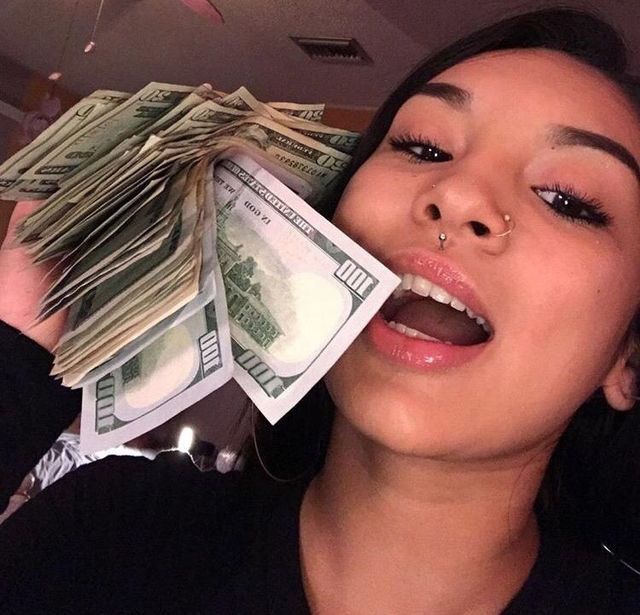 The San Francisco resident was one of the first fashion bloggers to use a shopping assistant site developed in the city of Dallas by Internet hard workers RewardStyle , which is called " LIKEtoKNOW.it .
When readers of Engel's " " page likes a clothing-focused photo, the site sends an email to the user with the details of her image and a link to retail sites. Engel is paid a commission from all By adding sponsorship to her and paying to support her media accounts and blogspace , Engel, with a seven-figure income, quietly enters the club of fashion Instagrammers.
3. Liz Eswain0013

Along with the stark Instagram models, Liz Eswain is arguably the most successful and influential Instagram user who lives on the " other " side of the camera lens. Eswain, who only took up photography four years ago, now earns up to $15,000 for a single photo posted to her account.
She partnered with @newyorkcity and qualified for her early days online.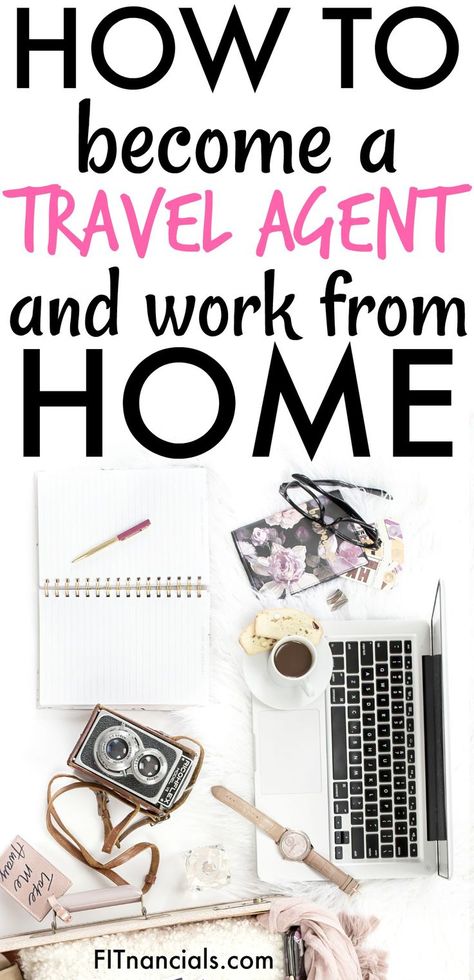 Over 1,200,000 subscribers signed up for it, which allowed Eswain to pick up brands, hoping to earn six-figure sums from the popularity of the tag in 6-12 months of cooperation. By attracting brands such as Puma, Armani and Samsung Eswain made over $1,000,000 in her first 18 months on the site.
2. Cara Delevingne

It's not just fashion bloggers who use 's huge popularity on Instagram to make extra money. Even models and socialites such as Kendall Jenner and Cara Delevingne have taken clothes from branded firms only for photos in Instagram . Kara in particular is incredibly popular on the social network and has over 20,000,000 followers.
According to " Guardian ", models with over 10,000,000 followers can earn $100,000 for a single photo promoting a brand or item of clothing. It is also promised that users with this level of popularity will be charged a set fee for " likes ", meaning that viral posts will become extremely lucrative.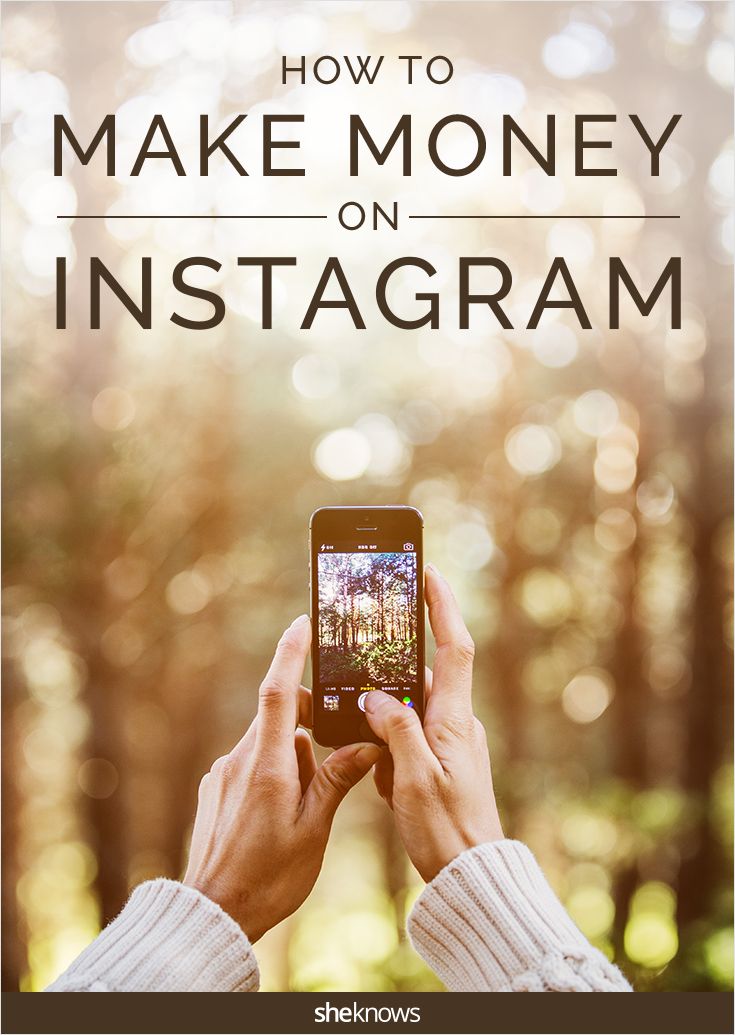 Kara is included in the ranking of the 15 sexiest star sisters.
1. Chiara Ferragni

When she was still a law student in Milan and ran a fashion blog " Blond Salad ", she was already seen as one of the most influential personalities in the international fashion world. The blog has led to a divergence of business interests such as her own shoe lines, Instagram accounts and advertising partnerships, where revenue growth is declining, like many bloggers in the industry
While high-end fashionistas and Instagrammers are earning upwards of $1,000,000 a year, Ferragni's expected earnings in recent years are rumored to be as high as $8,000,000.0005 Instagram boasts 2.800.000 followers and this number is growing almost daily.
We recommend to see:
In the age of high technologies, in addition to idols from glossy magazines, idols of the internet world appeared. There is no need to run to the kiosk for your favorite magazine.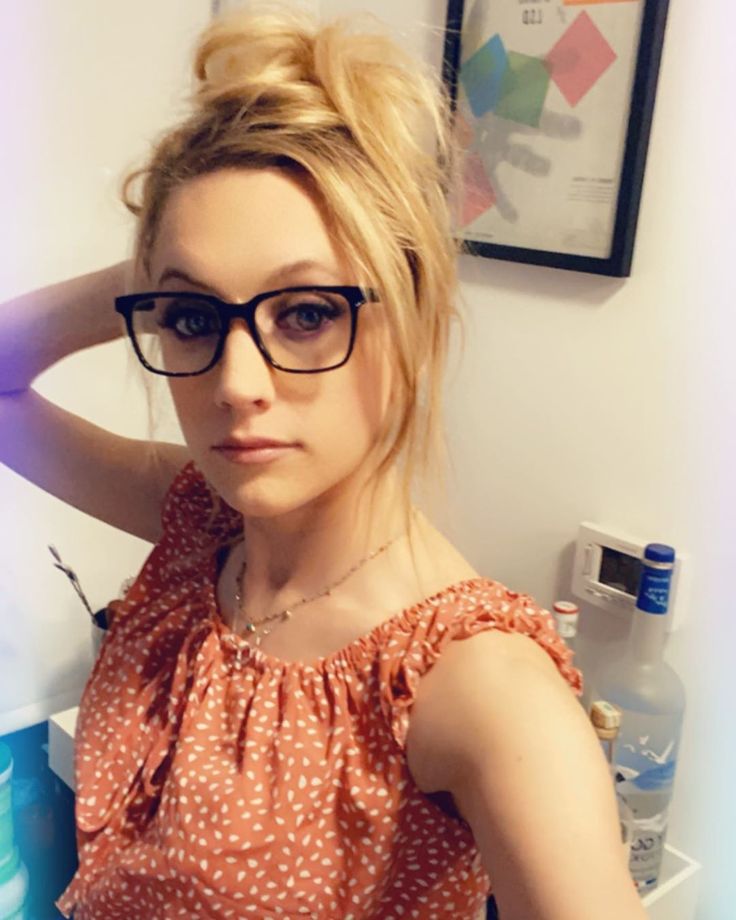 It is enough to go to the social network and get a lot of examples of fashion and style.
Are Instagram Models Paid? – Celebrity.fm
How much does a model make on Instagram? This varies depending on how famous the influencer is and how large the audience of is. Celebrities like Kendall Jenner can earn over $100,000 from a single sponsored post. However, some popular models that are not as famous can earn between $50,000 and $50,000 per post!
Also, can anyone be an Instagram model?
But in 2019, almost anyone can become a model thanks to the popularity of Instagram. If you take the time to learn how to become an Instagram model, you can turn yourself into a model in no time.
Is Instagram modeling a real job then?
Do models get paid on Instagram? Yes, they love it very much. However, don't expect to monetize your IG account as soon as you hit the scene.
So how many followers do you need to be an Instagram model? By becoming famous, you can also learn how to create a better lifestyle on the IG app and you don't have to wait until you have 5,000 followers on Instagram or 1 million and become an Instagram model and getting paid is not difficult.
How to become famous on Instagram? 12 tips to become famous on Instagram
Fill everything.
Post every day.
Include hashtags, emoticons, and a link.
Follow accounts that post related content.
Like and comment on similar content.
Focus.
Ask followers to tag a friend.
Experiment with Instagram videos.
Content
How to start an Instagram model?
How to use Instagram to become a model
Social media is an important tool for building your brand, making connections and finding work.
Start by defining your unique style.
What is your atmosphere like?
Write a biography!
Plan your publication.
Use hashtags.
Manage your online reputation.
Interact with your audience.
How many followers do you need to be an Instagram model?
To work with brands, you must have followers. There is a general rule of thumb in PodSquad. Nobody gets paid until they have at least 20,000 followers. Since this is an article on how to become an Instagram model, I am talking strictly about cash payments.
How do models get paid?
Freelance models negotiate their own payments and contracts, while signed models have their modeling agencies do it for them. Freelance models will take home 100% of their pay, while signed models will receive a portion of their earnings from their agency.
How to increase the number of followers on Instagram?
10 ways to increase your Instagram followers
Optimize your Instagram account.
Maintain a permanent content calendar.
Plan your Instagram posts in advance.
Ask partners and brand advocates to publish your content.
Avoid fake Instagram followers.
Showcase your Instagram everywhere.
Post the content your subscribers want.
Start a conversation.
How can I start modeling?
How to become a model
Decide which model you want to be. There are many types of models, including runway models, print models, plus size models, and hand models.
Start exercising at home.
Build your photography portfolio.
Look for an agent.
Take the appropriate classes.
Look for opportunities to be noticed.
Use social networks.
How many Instagram followers does it take to get a blue tick?
Please note that there is no exact number of subscribers to receive the confirmation badge.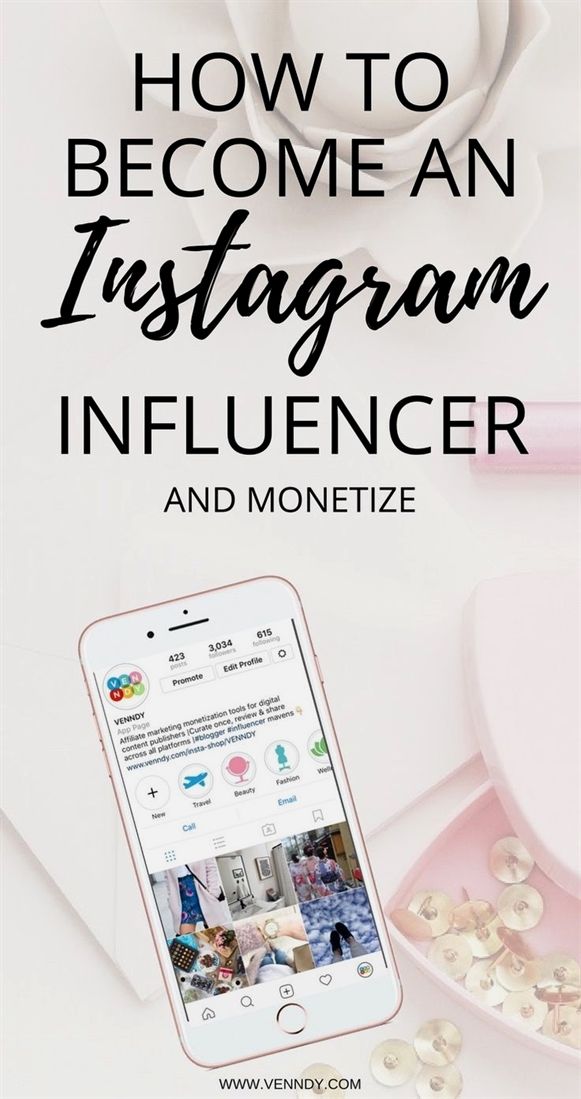 Whether you have over 100,000 subscribers or under 10,000 subscribers, you can still apply if you meet the criteria above.
How can I get 1000 Instagram followers?
How to get your first 1,000 followers on Instagram
Create and optimize your profile.
Designate a content creator.
Follow the best photography and editing practices.
Set a regular posting schedule.
Curate some of your content.
Use a consistent, platform-focused brand voice.
Write engaging, shareable captions.
How do you get paid for Instagram?
You can get money on Instagram in the following ways:
Create promotional posts for brands that want to capture the attention of your audience.
Become an affiliate and earn commissions by selling products from other brands.
Create and sell a physical or digital product or offer a paid service.
Set up an Instagram store.
How much do IG models earn per post?
2) Instagram influencers with less than 10,000 followers can earn an average of $100,000 per post. Those with less than 200.00 followers average $200.00 per post, but these numbers often vary from account to account.
Who is the richest model?
Slavica Ecclestone
Ecclestone has worked with the best designers and models in the world. Today, Ecclestone is the richest model in the world. What's this? As of 2022, Slavika Ecclestone's net worth is estimated at around $1.2 billion.
Who is the number 1 model in the world?
World's Top Model is an international search for the perfect model. The event began in 1993 in Miami organized by the Globana Group. It is now owned and operated by the World Beauty Organization. The current top model of the world in 2020 is Pierinna Patino from Peru, who was crowned on March 6, 2021.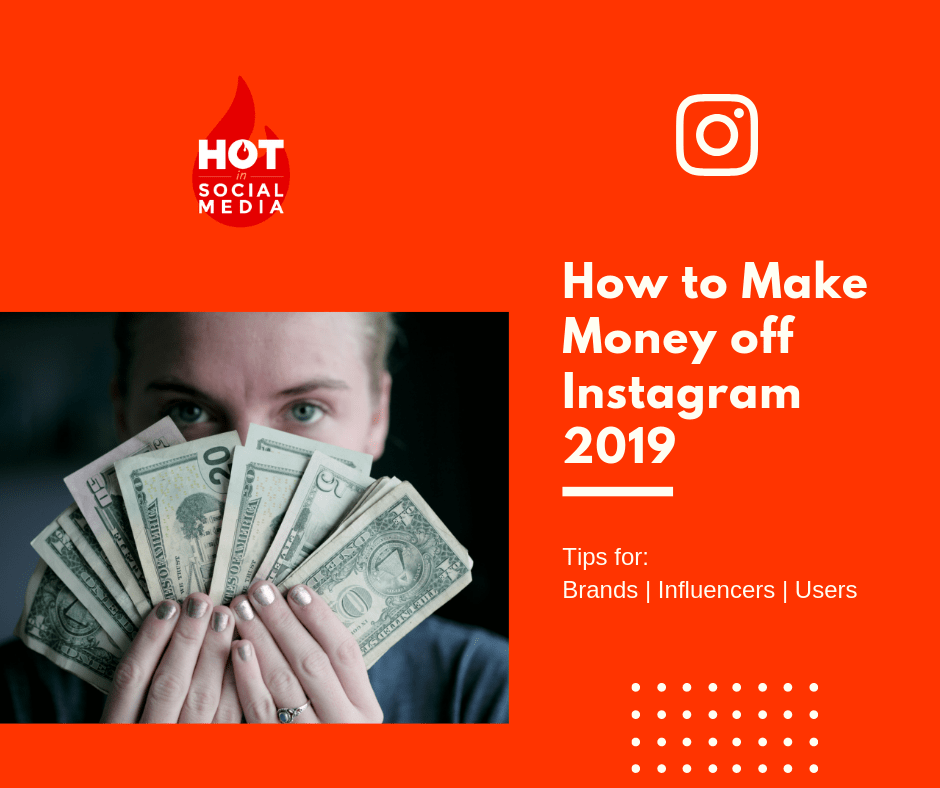 Do models get paid in cash?
A runway model can earn up to $20,000 for a runway show. You will agree that this is serious money, and it is. Even if the model has one show a month, this salary is still much higher than the salary of an engineer or even a doctor. The hourly rate can go up to $ XNUMX, which, on the other hand, is not that impressive.
How to get 1k Instagram followers for free in 5 minutes?
Get 1k followers in 5 minutes with coin apps
Sign up for the service with your IG account; the service is usually free.
Buy coins or follow IG accounts and/or like random posts suggested by a third party app to earn coins.
Spend coins to get followers.
Should I post every day on Instagram?
It's generally recommended to post to your Instagram feed 2-3 times a week, but no more than once a day. Stories can be posted more often.
How are you growing on Instagram in 2021?
What is the best way to develop your Instagram?
Schedule posts to increase your Instagram followers.
Focus on quality, not quantity.
Use stories from Instagram.
Create your own hashtags.
Chat and comment on other accounts.
Give people a reason to follow you. 9019four
Have a unique mesh.
Geotag your photos.
What are the 4 types of models?
Since different models serve different purposes, classification of models can be helpful in selecting the correct type of model for the intended purpose and application.
Formal and informal models.
Physical models vs. abstract models.
Descriptive models.
Analytical models.
Hybrid descriptive and analytical models.
How can I become a Victoria's Secret model?
How to become a Victoria's Secret model in 2022?
Make a photo shoot.
Contact modeling agencies.
Register on model sites.
Get your measurements right.