How many posts can you post on instagram
The Latest Instagram Limits Per Hour & Day (2022)
Alexandra | Dec 18, 2021
Wondering what Instagram Limits are in 2022 for likes, comments, following, hashtags, highlights, and EVERYTHING else?
Per hour and per day?
Let's get straight into it.
Instagram limits for established accounts

Instagram "Likes" limits
Instagram "Comments" limits
Timing limit
Follow limit
Maximum following limit
Unfollowing limit
Combined actions limit
Direct Message limit
Instagram post limit
Tagging people limit
Hashtag limit
Deleting post limits

Instagram limits for new accounts
Instagram Story limits
Instagram Story Highlights limits
Instagram account profile limits
Why does Instagram have those limits?
What happens if you exceed Instagram's daily limits?
How to avoid getting blocked or banned?
Instagram limits for established accounts
Have you had your Instagram account for months or years?
If so, here are restrictions to know:
Instagram "Likes" limits
How many "Likes" can you do?
120 per hour, or 
300-500 per day
Timing limit
Are you liking or commenting on other people's posts too fast?
Wait 20 – 30 seconds between each "like" or "comment".
If you go too fast, Instagram might think you are a bot and block you.
Follow limit
How many accounts can you follow per hour or day?
About 10 follows per hour
100-150 per day
Maximum following limit
You can follow a maximum of 7500 accounts.
Unfollowing limit
Want to unfollow some accounts?
Don't do it all at once.
Unfollow 60 per hour
Unfollow about 150 per day
If you unfollow more than 150 per day, your account could get temporarily banned.
Combined actions limit
"Combined actions" is the combination of likes, comments, follows, unfollows and messages.
Overall, Instagram puts a limit on the total number of actions you can do in one day.
It is around:
Direct Message limit
How often can you message? How many Direct Messages (DMs) can you do?
Here are tips to not get blocked because of DMs:
Don't send the exact same text to multiple people 
Create different text versions of the same message
Send personalized messages
If you receive a lot of DMs, try to reply to them in batches (some in the morning, mid-day and afternoon for example, so you don't get action-blocked)
Instagram post limit
How many posts can you post on Instagram in one day?
Instagram hasn't revealed a limit.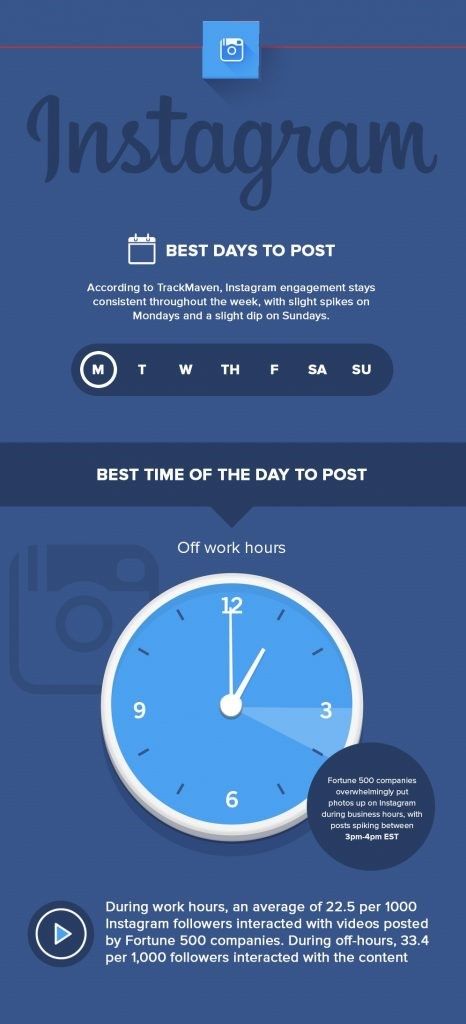 You can post as many times as you want during the day.
However:
We recommend you leave time between each post (a few minutes, or even hours).
If you post too many posts all at once, the Instagram Algorithm might think you're a spam account and could block your account temporarily.
If you choose to auto-post to Instagram, make sure you schedule your posts at least 5 minutes apart.
Here is how I schedule posts with Preview App:
The less you look like a spam account, the better.
Tagging people limit
How many people can you tag on your post?
For a single post: 20 people per post
For a carousel post: 35 people per post
Hashtag limit
How many hashtags can you use on Instagram?
Click here to see the new Instagram hashtag trends.
Deleting post limits
Want to delete posts from your feed?
At the moment there is no limit on how many posts you can delete in one go.

Instagram limits for new accounts
Did you just create a brand new Instagram account?
Instagram wants to make sure new accounts are not spam or bots.
So you will have some limits.
I know it can be annoying. But I'm sure you don't want fake followers or fake accounts liking or commenting on your posts.
So these Rules are important to keep fake accounts away from Instagram.
If you have a new account:
Take it easy.
Timing: Wait 30-50 seconds between any actions.
Timing between posts: To be safe, post no more than 5 times a day.  I recommend waiting 10-15 minutes between each post (or a few hours). If you want to be extra safe, post only once a day.
Combined actions in total: 500 actions a day. This includes the following, likes and unfollows.
Direct Message limits: 20-50 DMs per day.
After 4 weeks, you can go faster and send more DMs.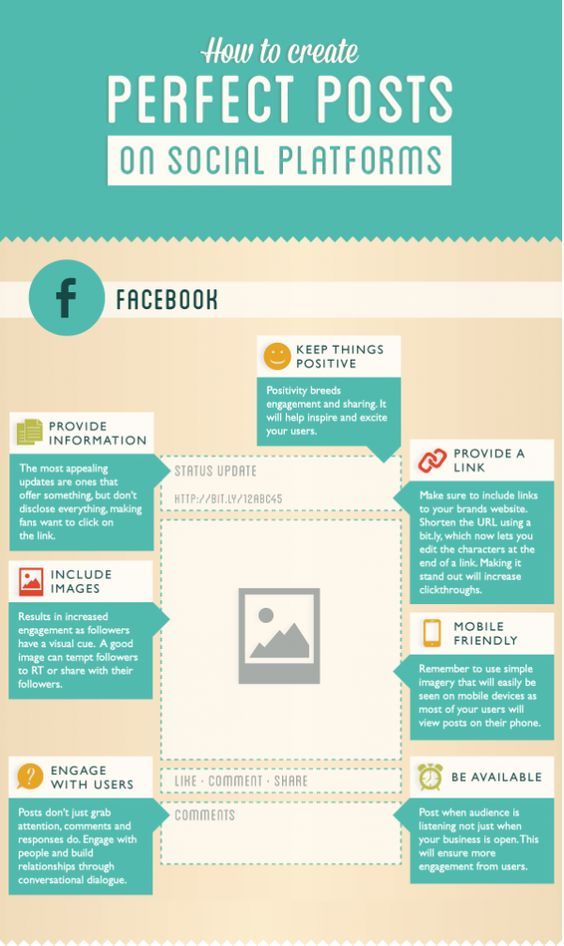 Instagram Story limits
Now let's talk about Instagram Stories.
Number of Instagram Stories: 100 per day
Instagram Story length: 15 seconds per clip (Instagram will automatically split your long video into 15 second-clips)
Instagram Story dimensions: 1080 by 1920px
Instagram Story Highlights limits
Highlights are the circle under your Instagram bio.
Highlight title: 12 characters
How many Highlights you can create: Unlimited
Number of Stories per Highlight: 100
Instagram account profile limits
Here are other useful Instagram limits and rules:
Display name: 30 characters
Instagram bio: 150 characters
Square post dimension: 1080 by 1080px
Portrait post dimension: 1080 by 1350px
Landscape post dimension: 1080 by 608px
Feed video length limit: 1 hour
Reels video length limit: 1 minute
Captions: 2200 characters
Instagram accounts limit: 5 logged in account
Why does Instagram have those limits?
To limit spam and fake accounts.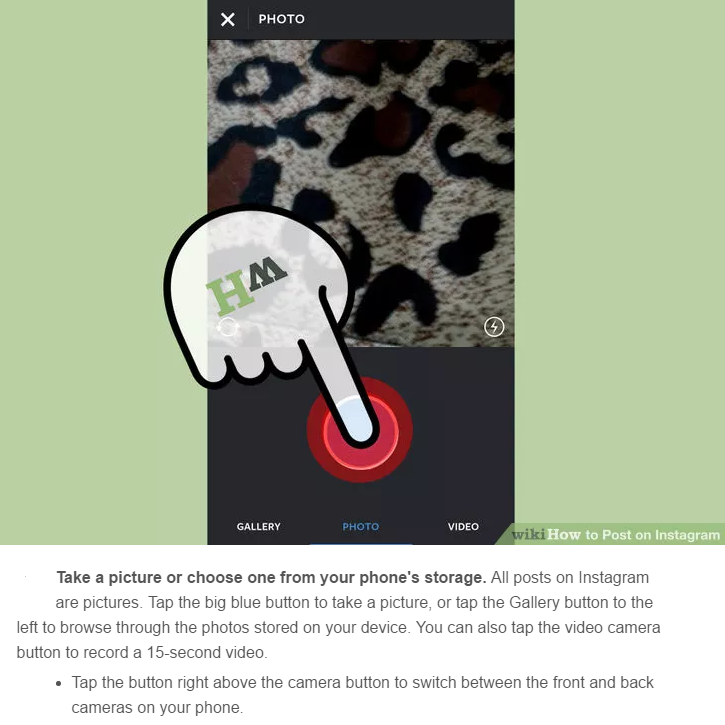 Spam and fake accounts usually like, comment and message a lot, fast.
They act like "bots" (robots).
Instagram wants real people using the app.
What happens if you exceed Instagram's daily limits?
2 things can happen:
Action block: You can see a pop-up message that says "Try again later"
Account deletion: Your account could get deleted / banned temporarily or indefinitely.
How to avoid getting blocked or banned?
Super simple: Don't act like a bot.
Here are 4 things you can do:
1. Go slower
Don't do too many actions too fast.
For example, don't like or comment too fast. Otherwise you will look like a bot.
2. Space out your Instagram tasks
I know a lot of you have your own business and might not want to spend a lot of time on Instagram.
If you can, try to divide your Instagram time into tasks and set your own Instagram limits.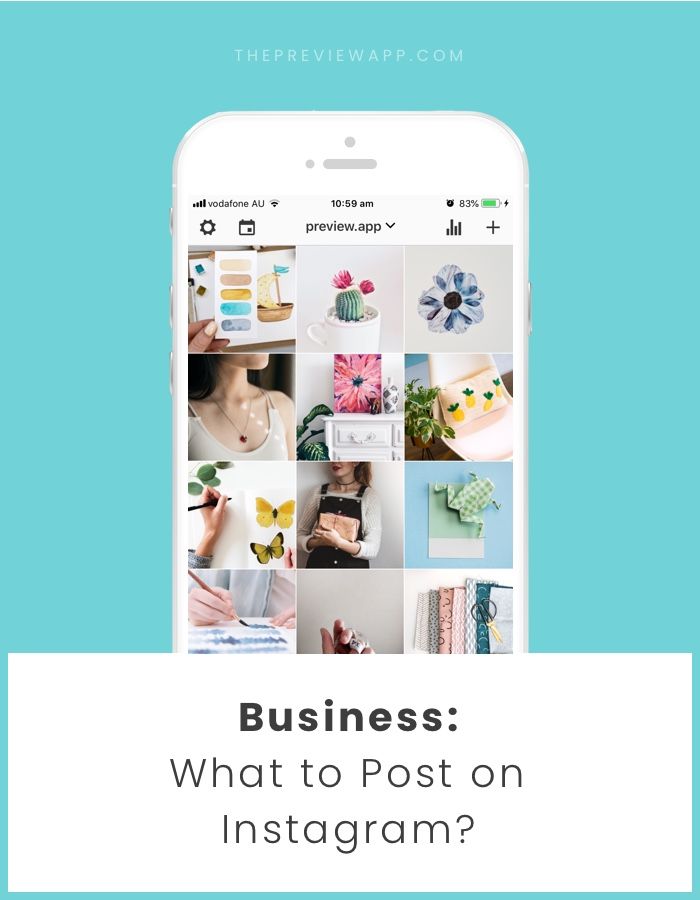 For example:
Morning: Reply to DMs (15 minutes)
Afternoon: Like and comment on other people's accounts (15 minutes)
This will ensure you don't go over the limits.
3. Use your account regularly
If you have a brand new account, try to use your account regularly.
This will show to Instagram that you act like a human, not a bot doing a LOT of actions, all at once.
4. Do not use third party apps or websites that are NOT approved by Instagram
Many apps and websites out there are NOT approved by Instagram, and do NOT follow Instagram's Rules and Policies.
You might have logged into them, which means that they could have access to your Instagram password.
This means they could be liking, commenting, following and unfollowing with your account, without you knowing.
Which puts your account in danger of being blocked.
What to do?
If you suspect you used an unapproved app or website in the past, change your Instagram password right now.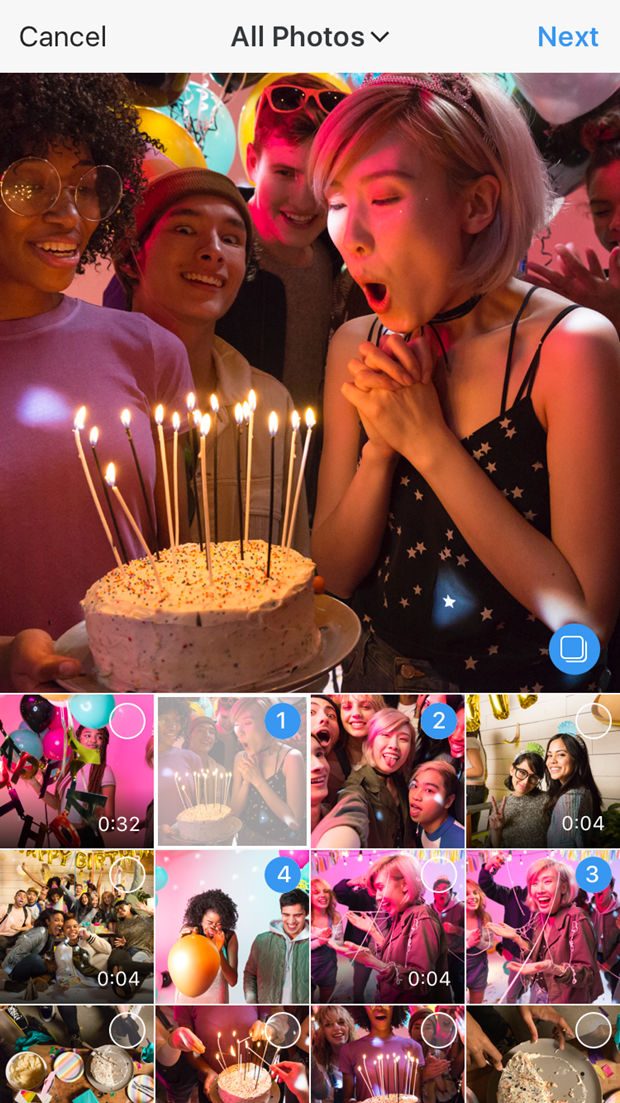 Tip:
Preview App has been officially reviewed and approved by Instagram. Preview follows all Instagram's Rules and Policies to keep your account safe.​
That's it!
To sum it up:
Don't act like a bot.
Act like a human (and go slow).
Use approved third-party apps.
Click here to use it
Know Your Limits on Instagram or Instagram May Limit You!
Contents
When you set up your Instagram account and are ready to fire up, know your limit on Instagram! Otherwise, you may soon be in a sorrowful situation since Instagram does not hesitate to punish you for overhyping! So what are these Instagram limits?
There is a set of rules on Instagram as the social network wants to have a clean and enjoyable environment while keeping any spammers away. After all, who wants to see annoying spammers while you like your friends or pals' image?
It is crucial to know your limits, including likes and followers per day or hashtags per photo.

This post will teach you these limits while you enjoy Instagram in a better and healthier way.
What Are Instagram Limits?
If you just joined the social network, stay on the safe side until you believe that you have become a trusted user. This means 2-3 weeks. Until then, try not to be aggressive in your pursuit to become a shining star on Instagram. Otherwise, Instagram may believe that you are a spammer and block your account forever, so it is important to know your limit on Instagram.
Age Limit
First of all, you must be over the age of 13 to use Instagram. No ifs, no wishes.
Instagram Post Limits
As mentioned above, if you are a new user, share a photo or two per day to gain the trust of Instagram administrators to believe that you're a user just like everyone else.
After 2-3 weeks, you may push up your limits, meaning that you may feel free to post as many images or videos you like.

Still, many social marketing people believe that it is better to share one or two perfect and aesthetics photos to get your fellow Instagrammer's attention. Who wants to see many images from one user per day?
If you insist on sharing many photos per day, Instagram allows you to post five photos per hour on average. If you try to add more, you may get blocked for a few hours. Later, it is highly likely that you may keep posting. Also, some speculate that you can share no more than 100 photos per day.
Multi-Image Limit
The social network allows you to post up to 10 pictures in a single post.
Caption Limits
You have your photo and applied filter and are ready to post it. But, you may want to glamourize your image with interesting words. The number of characters you may use in your post is limited to 2200 characters.
However, the caption is cut off after the first three lines, and you see three dots, hinting that the caption is going on.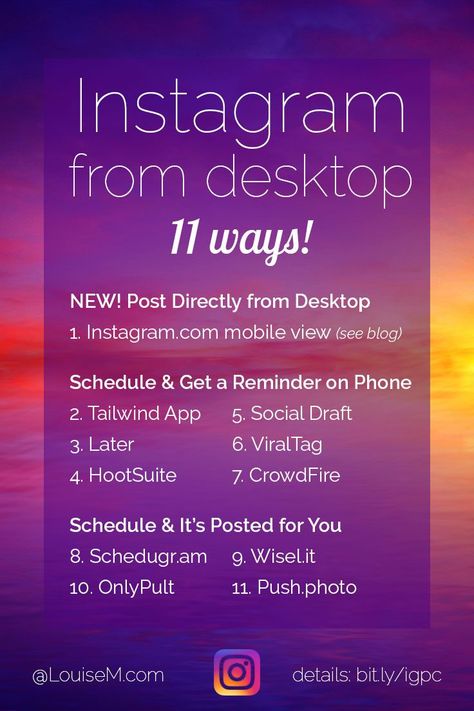 To not see these dots, you may want to limit your text post to 125 characters. Besides, comments get cut after 240 characters. Be creative!
Hashtag Limit
For some time, Instagram lets you use the hashtag (#) so that other people that may not be your followers can see your posts. In that, using hashtags play a critical role. With the right hashtags, you get more likes and followers and get other people or possible advertisers' attention.
Instagram lets you use up to 30 hashtags. Still, it is better to use less but precise hashtags. The ideal is around 9.
Following Limit
Instagram does not allow a user to follow more than 7,500 people a day. If you try to beat that number, you cannot. It does not allow going beyond that number. However, the good news is that the number of people that can follow is unlimited. That means you can have millions of even billion users you follow.
How about you may follow or unfollow per day? If you have a new account, limit your activities to 100 actions, meaning that total actions you follow or unfollow must not go beyond 100 actions.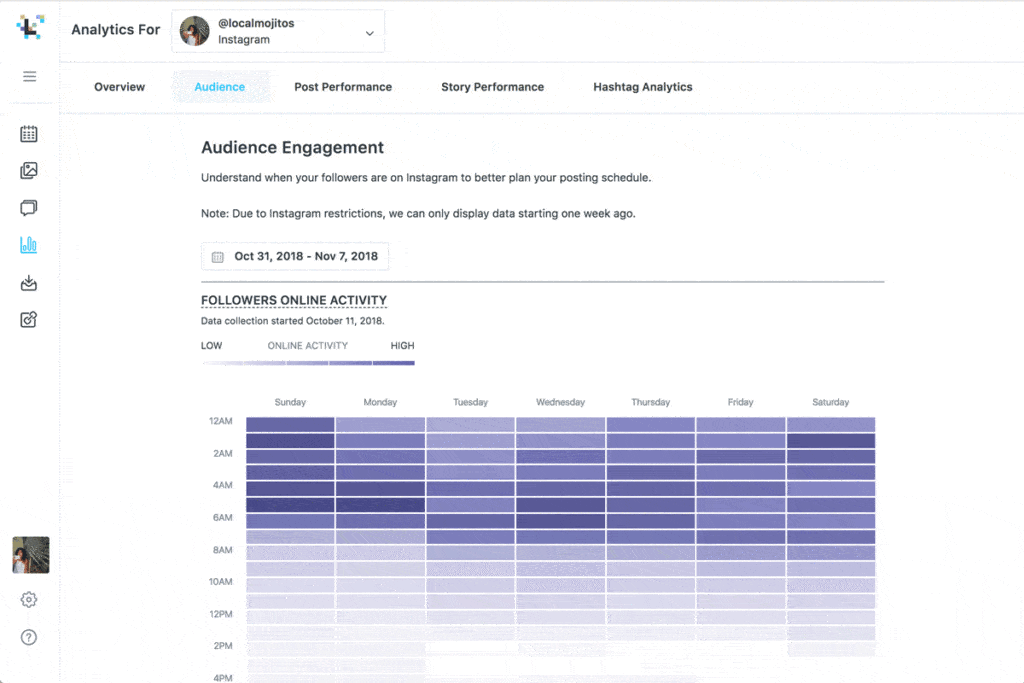 If you are a trusted user, do not try to go beyond 1000 actions.
Like Limit
This limit is approximately 350 likes per hour. However, this can vary from user to user. Therefore, take your chances.
Tag Limit
There is another trick to get those users to draw attention: It mentions them in your post. While you post your photo, if you press long enough on your image, Instagram lets you mention users that you want. The limit is 20 users in your image or video.
Mention Limit
When you post your image or comment on others' images or videos, you can mention up to 10 users per comment.
Instagram Bio Limits
It is up to 150 characters.
If you plan a personal account, be as creative and welcoming as you can be. If you plan a professional account, please consider stating what your offer is.
Also, you can share your website. Instagram allows sharing only one website address.
Live Story Limit
A user can have up to a one-hour live story.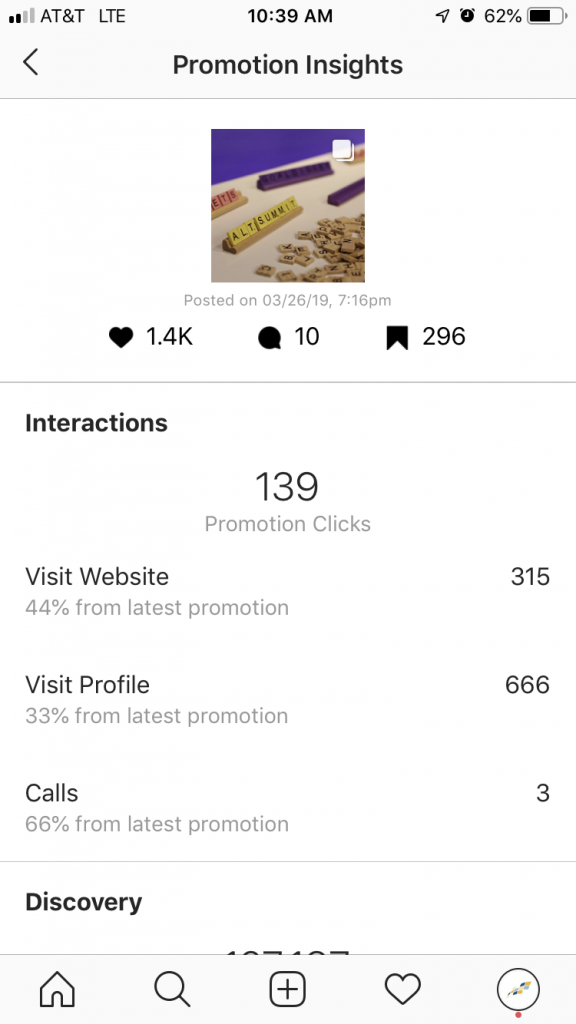 It stays for 24 hours in the story section.
Instagram Stories Limits
RECENT POSTS
Many users ask "why can't I tag someone on Instagram?", and it is a persistent error of the social network, almost as much as not being able to set mu...
Instagram is one of the most significant photo and video sharing social networks. It has been drawing the attention of users around the world since it...
Instagram allows 100 posts in your stories. When you add the 101st story, the oldest image or video will be archived.
Story Highlight Limits
There is no limit to how many story highlight you can create.
Image Limits
There are some rules with which you can share on Instagram.
For example, you are not allowed to post an image that includes nudity.
Also, you cannot praise terrorism, organized crime, or target some groups.
Similarly, you cannot advertise inappropriate services.
You are not allowed to make "credible threats" against others.
For average users, these limitations may not pose threats to their daily activities. However, it is better to know your restrictions on Instagram or Instagram may limit your account that you spent days or weeks to shape.
Limits on Instagram Conclusions
In this article, you have discovered what Instagram limits are. Hope we helped you to better know your Limit on Instagram for certain things. In recent weeks, the social network tends to often block those who overdo it with actions, especially if they are from different IP addresses.
Frequently Asked Questions
How long do Instagram restrictions last?
The temporary ban usually ranges from a couple of hours to 24-48 hours long.
The duration also depends on the type of consistency of the action caused.
Will Instagram ban you for unfollowing?
Following or unfollowing too many people in a too-short time can cause you to get temporarily banned from the action.
Does Instagram limit the number of posts?
Unlike other things, there's the number of posts you can share has no limits.
How many times can you get action blocked on Instagram?
There's no specified number as how many times you can get action blocked, but keep in mind that each time you get temporarily banned from actions, the ban's duration keeps getting longer, and it can reach up to a couple of months.
How many likes on Instagram before you get blocked?
According to the Instagram rules, liking posts more than 350 in an hour can get you action blocked temporarily on Instagram.
What are the limits on Instagram and why stick to them? In this article, we will look at the limits on Instagram, find out what criteria to follow and for what actions an account can be blocked.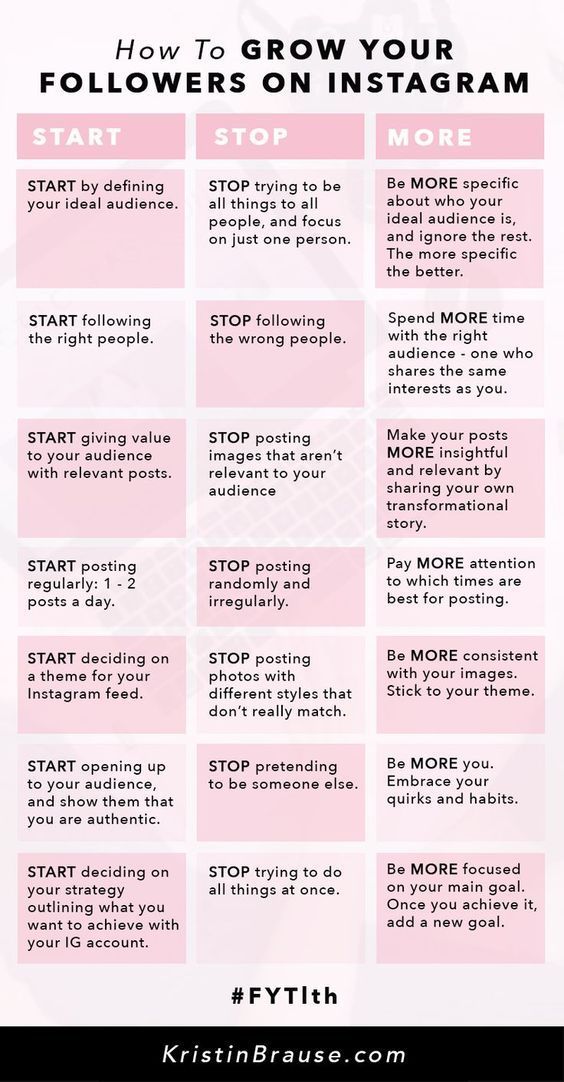 Why stick to limits on Instagram
Violation of what limits leads to blocking
Other limits on Instagram
Conclusion
Why stick to limits on Instagram
Instagram limits apply to any kind of content: the number of likes, comments, subscriptions, messages, and the like. The site algorithm checks the user's actions and blocks suspicious activity in the profile, and also warns against using "gray" promotion methods.
Note . You can read about the Community Guidelines in the Meta Help and the Instagram Guide.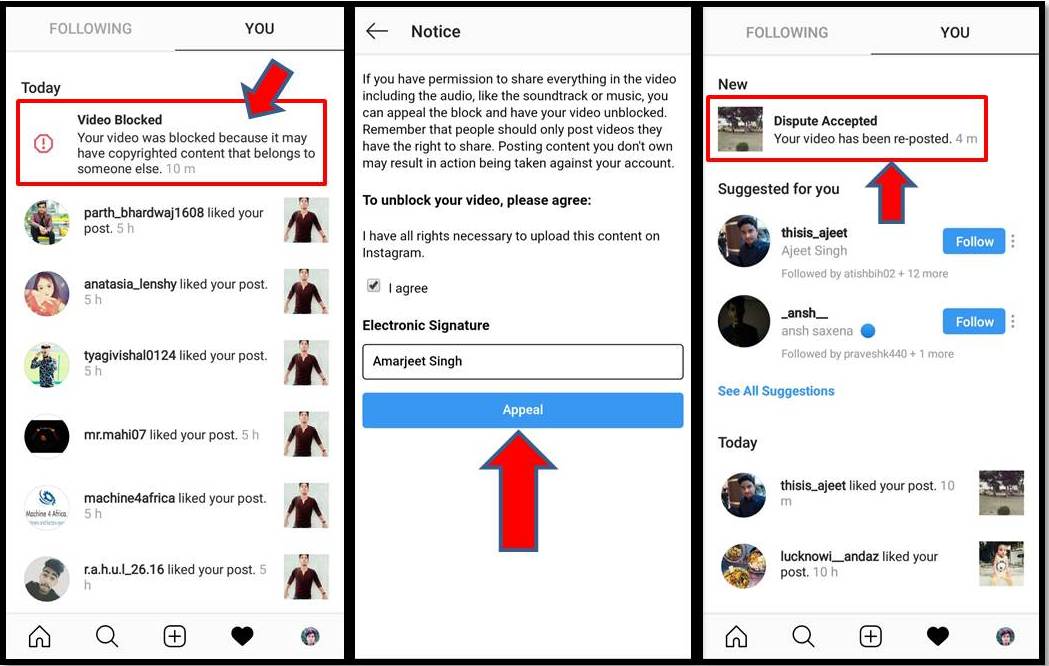 The site has a negative attitude towards:
Cheats and automatic actions.
Attempts to manipulate and bypass algorithms.
Intrusive advertising in private messages and comments.
Spam.
Consequences of violation of limits
For one violation you will receive a warning, which can be viewed in the "Notifications" tab. If the moderators notice a large number of identical actions in the account, you will receive a warning, followed by blocking or deleting the profile. Particularly strict requirements apply to new accounts that have been in existence for less than six months.
Shadowban . The site limits the display of posts, Reels and stories - they do not fall into recommendations and cannot be found by hashtags. If you notice a sharp drop in reach within a few days, this is a sign of a shadowban.
Temporary lock . The algorithm limits your actions and does not allow you to like, subscribe to users or leave comments. This blocking lasts up to three days.
Temporary deletion of account . In this case, you do not lose access to the profile, and when you try to log in, a notification appears that the account has been blocked for violating the rules. Access can be restored, but technical support takes a long time to respond, which means it will take time.
Permanent ban . Instagram will delete the page without the possibility of recovery.
Recommended reading! Learn how to unblock Instagram.
You may also receive a warning for content that does not comply with platform standards. Because of him, account holders fall under the shadowban. To find out the status of your account, go from your profile to the menu and go to the "Settings" section.
Account settings
Then go to the "Account" tab.
"Account" tab
And check "Account Status".
Account Status tab
Here you can check the list of violations, see recommendations and options on how to get deleted posts back.
Check your profile for prohibited content
Convert Instagram followers into regular customers
Create a chatbot, automate communication with customers and improve sales in Instagram Direct.
Violation of what limits leads to blocking
Let's consider violations for which some functions can be limited or even blocked forever.
Limit of likes on Instagram
To increase the reach and attract users' attention to the profile, account holders put likes.
Account age from 3 months
Account age from 6 months
Account is over a year old
Daily
300 likes
500
900
per hour
12 likes
20
50
Minimum break
1-2 minutes
Message limit on Instagram
The site monitors the observance of the personal space of users - mass mailing to strangers who did not consent to correspondence is perceived negatively.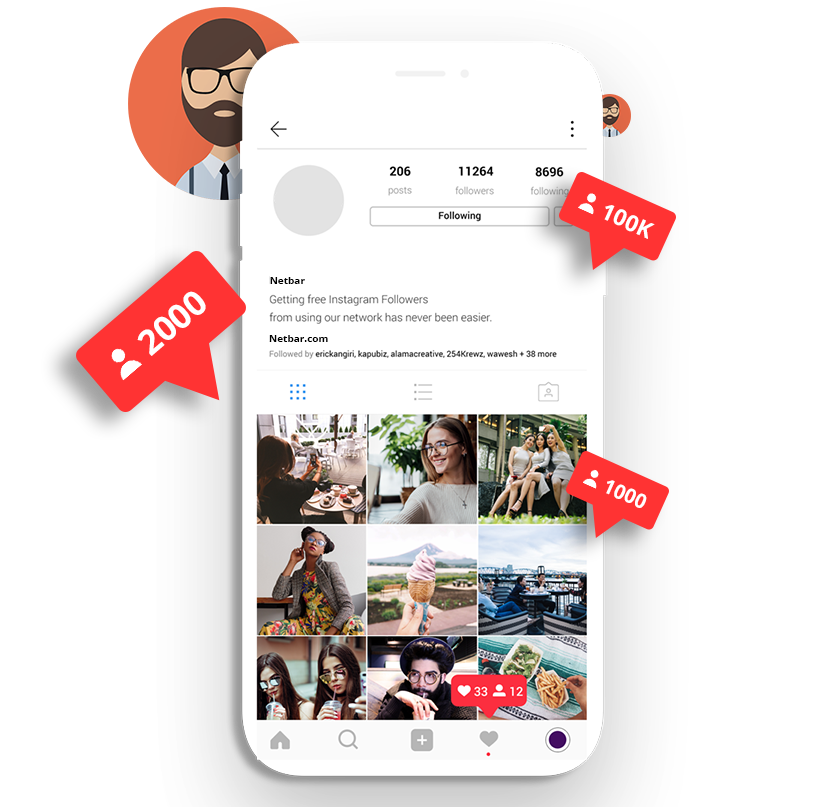 Community members can file a complaint and your account will be blocked. Therefore, keep track of the number of messages sent to Direct.
Account age from 3 months
Account age from 6 months
Account age over a year
Daily
20 messages
35
50
per hour
3-5 messages
10
15
Minimum break
10 minutes
Instagram comment limit
Accounts are often blocked due to comments - make sure that they are different and contain text, not just emoji.
Identical comments are treated as spam. This is followed by a warning, and if the action is repeated, the account is blocked.
Account age from 3 months
Account age from 6 months
Account age over a year
Per day
Not recommended to use in order not to get banned
140 comments
200-250
per hour
Not recommended to use in order not to get banned
7 comments
8
Minimum break
-
4-5 minutes
Instagram follow limit
The algorithm takes into account the total number of followers and unfollows per day. Therefore, if you have subscribed to a large number of users, it is better to postpone the unsubscribe to the next day so as not to get banned.
| | | | |
| --- | --- | --- | --- |
| | Account age from 3 months | Account age from 6 months | Account age over a year |
| Daily | 100 subscriptions | 300 | 500 |
| per hour | 20 subscriptions | 30 | 40 |
| Minimum break | 8 minutes | 5 minutes | 30 seconds to 1 minute |
Limits on unsubscribing
You can start unsubscribing from 300 non-reciprocal and 200 mutual subscriptions per day, gradually increasing this number.
But do not forget about the total amount of subscriptions and unsubscriptions per month - otherwise the account will be blocked.
Account age from 3 months
Account age from 6 months
Account age over a year
Daily
500 unsubscribes
1400
2000
per hour
20 unsubscribes
50
80
Minimum break
2 to 5 minutes
Other limits on Instagram
Let's look at other limits that do not lead to blocking, but limit the number of posts - for example, stories or hashtags.
Stories
Up to 100 stories can be added per day. If you upload another one, the very first story will be automatically deleted and the total number will be one hundred.
Mentions
Up to three users per hour can be mentioned in comments, and up to 20 per day for new accounts.
For profiles that have existed for more than six months, up to 50 users can be mentioned per day.
Number of characters under the post
Up to 2200 characters can be added to the post. If this is not enough for you, you can overlay text on the image and add it to the carousel, as in the screencast below.
Carousel text example
Adding photos and posts
Up to 10 images can be added to a post. Up to 20 publications can be published per day with an interval of 5-10 minutes, but practice shows that it is enough to upload 1-2 posts per day, and send the rest of the content to stories. This way you won't bore your audience.
Hashtags
Up to 30 tags with target and near-target keys can be added to a post. And for Reels, it is recommended to prescribe no more than 5 hashtags. You can also use tags in stories - geolocation, brand or thematic query.
Use spaces or periods in the text to separate tags.
An example of delimiting tags in the text for publication
Account blocking
Brands and bloggers constantly use account blocking: fakes, spam, trolls, competitors, and the like.
At the same time, mass blocking is perceived negatively by the platform - so do not rush to take such measures so as not to receive a warning. It's better to try to calm the person down or pause between blocks so as not to attract undue attention from the moderators.
Recommended reading! Learn more about Instagram:
"How to write a post-acquaintance on Instagram";
"How to make a mask on Instagram";
"How to create, promote and maintain an Instagram store";
"How to create a high-quality visual on Instagram";
"How to sell on Instagram";
"How to use Instagram Guides for organic promotion";
"Earnings on Instagram - TOP-18 ways to get real money";
"How to make stories on Instagram from your phone and computer";
"How to add a photo to Instagram from a computer";
"How to create a content plan for Instagram. Rules, tips, examples";
"Instagram design: how to make your profile attractive to the audience."
Conclusion
In this article, we looked at the new Instagram limits that are updated every year. You can learn about changes only by trial and error - the site does not talk about the operation of the algorithm and how it reacts to mass actions.
If you are banned, follow these precautions:
Do nothing on your account and try checking your profile the next day.
File an appeal with technical support and ask for options to resolve the problem.
After you exit the ban, reduce the number of actions. For some time, moderators will closely monitor the account and can delete it at any time.
Stop using automated services that help you publish content.
You can automate the process of communication with users using the chatbot on Instagram, which will send mailings to those who have agreed to the correspondence.
The SendPulse bot allows you to set up answers to frequently asked questions, create any chains, send data to CRM, place orders and notify customers about delivery.
SendPulse Chat Bot Builder
And also connect our other tools for comprehensive promotion: create multilinks using the landing page builder, send email, Viber, SMS and push notifications, set up chat bots in instant messengers and social networks — Facebook Messenger, WhatsApp and Telegram!
Optimal Instagram Posting Frequency: 20+ Expert Tips
How often do you post on Instagram? Many bloggers, no matter how many followers they have, don't know if they should post new posts once a day, three times a week, or several times a day.
You don't want to bore your audience with too frequent posts, but being forgotten is a so-so prospect.
What to do?
There may not be a universal answer to this question, but in this article you will find advice from 20+ marketers with years of experience in managing Instagram accounts.

You will learn how to develop a strategy that is right for your company and audience.
Article content
How often to post on Instagram: best practices
Posting daily
1. Instagram algorithms will probably reward you
2. Increased visibility
3. You keep the attention and interest of the audience
Posting 3-5 times a week
1. Engagement rate can increase
2. Possibility to improvise
3. You don't have to post irrelevant content
Posting 1-2 times a week
Do I need to make a schedule?
Quality over quantity
What's next?
How often to post on Instagram: best practices
If you've been looking for the secret formula to find the exact answer to this question, we're going to have to disappoint you: best practices vary by industry and company type. Much depends on the preferences of your audience.
Only one thing is universal - you need to study your subscribers and find out how often they want to see you in their feed.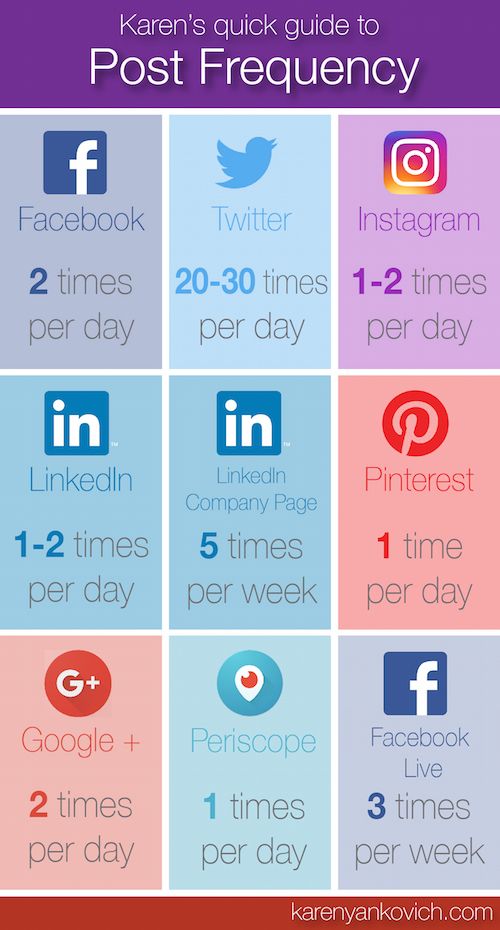 Below you will find recommendations from marketers, most of whom have been blogging on Instagram for more than three years (>40% of respondents), which means they have had enough time to test different strategies and find out which ones work best.
How long has your company had an active Instagram account?
Less than a year
1-3 years
Over 3 years
We don't have an account
Read also: How to grow your business by attracting leads from Instagram?
Daily posts
Some companies benefit from publishing new posts every day. This may depend on your goals, or whether you work in B2B or B2C, or what other channels you use to promote your products or services.
If Instagram is your main social media platform for finding new potential buyers, then according to experts, posting every day can be especially beneficial for your company.
There are three reasons for this:
1. Instagram algorithms might reward you
You may have heard complaints about Instagram's algorithms: if you take a moment to distract yourself, your audience reach shrinks.

While it's not true that all activity on an app is tracked by a single algorithm, frequent and regular posts do get more attention.
John Frigo of Best Price Nutrition says, "Instagram's algorithms, and indeed most social media, reward frequent posts, so it's best to post daily."
2. Increase visibility
Many companies benefit from publishing one post each day. Marketing experts believe that this frequency of posts is optimal: they do not overload the audience and at the same time do not let you be forgotten.
Only 10% of survey participants have an audience between 25,000 and 50,000 subscribers, the majority (more than 30%) have less than 1,000. In order to attract more, increase visibility and expand your reach, it can be beneficial for you to post every day.
How many followers does your Instagram account have?
Less than 1,000
1000 - 3000
5,000 - 10,000
3000 - 5000
25,000 — 50,000
10,000 - 25,000
For Finding Balance's Lily Ugbaia, daily posts are the best fit for her company and audience.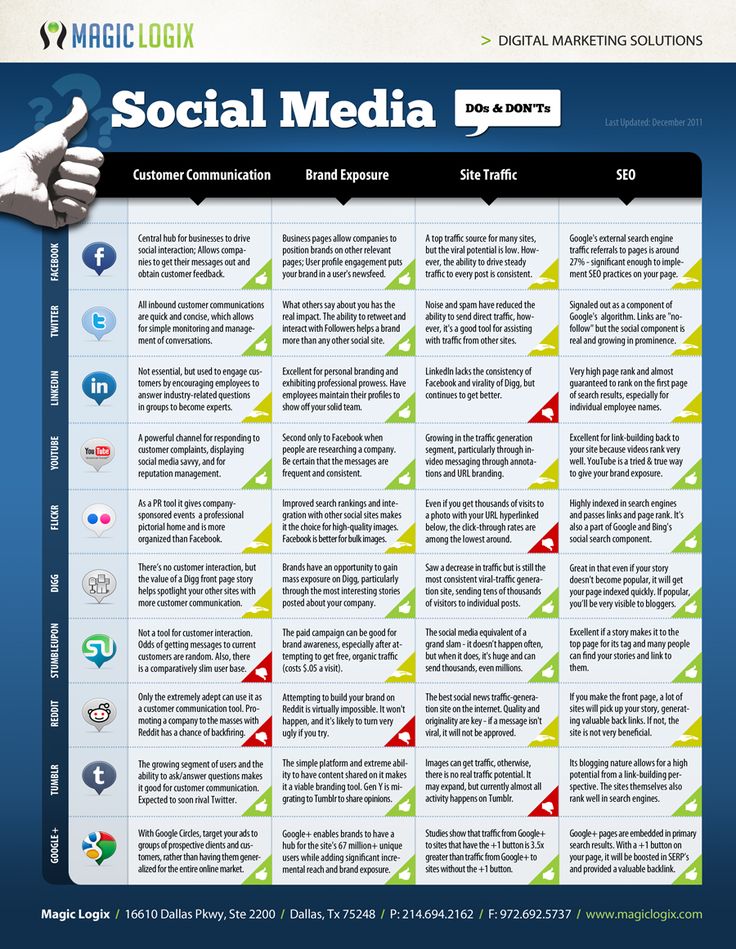 This frequency of posting helps to attract the attention of new followers: "Instagram is a very visual platform. Therefore, to get the most out of it, you need visuals that represent your company so that customers and potential buyers can see you all the time."
Harriet Chen of CocoFinder also believes that daily posts increase visibility on Instagram. It can be useful to post even a few posts a day: "Experts believe that you need to post new posts every day. But for maximum engagement, you need three posts a day. This frequency increases the visibility of your brand and helps boost sales of your products."
3. You keep the attention and interest of the audience
Daily posts give engaged audiences exactly what they want. If your followers enjoy interacting with brands, posting daily will help keep them engaged and allow followers to enjoy new content all the time so they don't lose interest.
"For years, we have been experimenting with post frequency and choosing the best strategies for our business Instagram account," says Jonathan Ofrey of Growth Hackers Agency.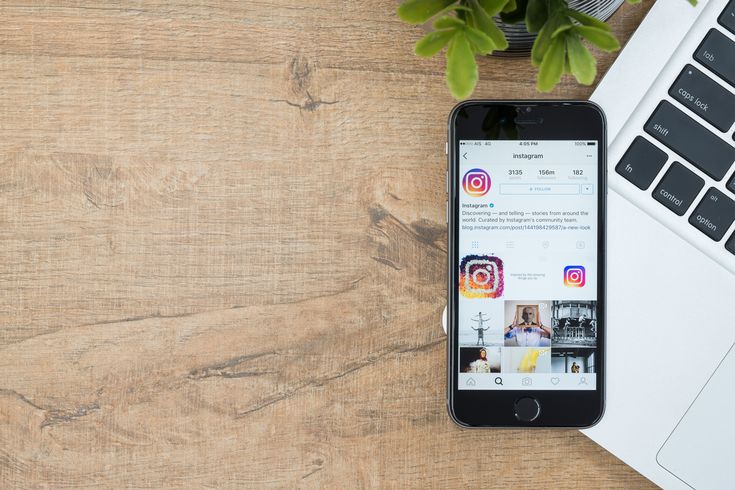 "We've found that daily posts work best because by providing content regularly, we keep engagement without overwhelming our community."
Chloe Sisson of Zen Media agrees that posting more than once a day can overwhelm subscribers unless the posts are related to each other. "If Instagram is your main marketing tool, it is recommended to post once a day. Set a specific time for this so your followers know when to expect your content. We post once a day. We have found that this frequency works best for our audience."
Read also: How to build a large audience on Instagram: 7 recommendations
Posting 3-5 times a week
What if you can't post every day? Or, for example, is your audience dissatisfied with an overabundance of content? Do not worry. Some experts recommend posting once or twice a week, as well as posting on weekdays rather than weekends.
Once again, it all depends on your audience. If your target followers commute during the week and spend the weekend with their family without looking at their phones, you'll schedule your schedule so your best posts don't go unnoticed.

1. Engagement rate may increase
The majority of survey participants (more than 30%) name an engagement rate of 1-3%, and this is good for Instagram. The majority of those surveyed only post a few times a week because such a schedule increases engagement. The audience has more time to explore the content and interact with it.
What is your average Instagram engagement rate?
Less than 0.5%
0.5 - 1%
1 - 3%
Over 3%
Don't know
2. Ability to improvise
Sometimes something unexpected happens that you want to tell subscribers about. If your schedule calls for two or three posts a week, you can always cram in an announcement or post something impulsively without overwhelming your audience.
A strict schedule also robs your profile of authenticity. Authenticity is important because people want to get to know you, feel your energy, and see if you're the right fit for them. People want to talk to people, not robots.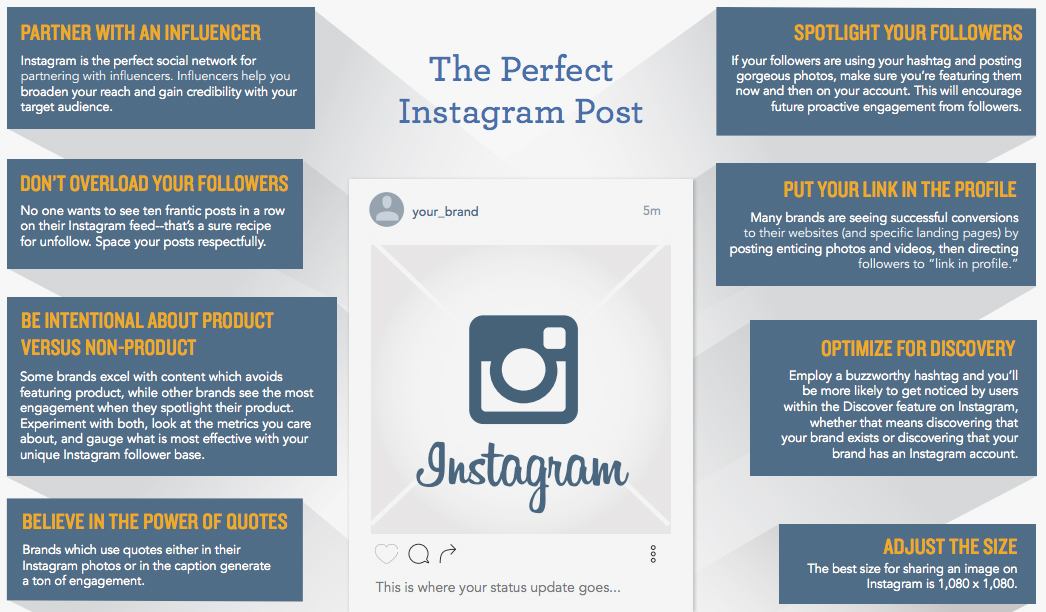 So always leave space for spontaneous posts, as Stephanie Gutierrez of Online Optimism advises. She thinks it's best to post 3-5 times a week if you want to "maintain an active Instagram account that grabs and keeps attention. It's important to leave room in your content plan to accommodate the new material that's coming out this week and stay on schedule."
3. You won't have to post irrelevant content
What if you post a post a day and have nothing prepared for today? Will you post anything just to stay on schedule? Frequency is important, but not enough to post irrelevant content.
Dennis Hancock of Mountain Valley MD thinks you shouldn't post just to tick off a plan. The best practice is to "post often enough for your audience to remember your brand, and if your posts are engaging, Instagram will reward you with a wider audience reach. Posting once a day is good if you share something important. No need to post irrelevant or weak content."
Charlotte Spence of Mattress Nerd says, "Posting 3 times a day is annoying for most users and will quickly lead to unfollowing.

Make a schedule and post anywhere from 5 posts per week to 2 posts per day, but only if you're sharing high quality content. Create your posts ahead of time when you have a good idea, and if you don't have a good post ready, don't post anything. Better to remain silent than to post irrelevant content."
Read also: Lead generation on Instagram: how to create photo captions?
Posting 1-2 times a week
If Instagram is just one of your marketing channels, then you don't need daily posts to maintain your online presence and keep your audience up to date with all the latest news about your brand.
Posting once or twice a week works well if you're consistent. Mitchell Harad of Expert Opportunities says it's important to stick to a schedule, and consistency is "the most valuable quality" for a company looking to win over an audience.
"If you only post once a week, that's fine. Just make it a habit to do it at the same time so your audience will expect it.
The same goes for posting three times a week. This strategy isn't three times better: it's just as valuable if you stick to your schedule. The audience craves consistency, and when the frequency of your posts provides it, that's good."
This is true: people love routine and predictability. If your followers are used to reading your content over their Tuesday morning coffee, don't disappoint them.
"It's important to set up a schedule and stick to it so your community knows what to expect from you," says Jordin Jewell of Simple Machines Marketing. - If you decide to post twice a week, then twice a week share valuable, engaging content that your audience will want to keep and forward to friends. If you can post content like this five times a week, that's great! But it's better to share valuable content 1-3 times a week than to post anything every day for show. "
Read also: Why Your Instagram Posts Don't Engage: The Scientific Reason
Do You Need to Schedule?
Does every company need a schedule for posting content? Scheduling is useful because people will get used to you posting at certain times and will wait for them.

Tarlia Smedley of Pulse Recruitment says consistency is key. "Instead of requiring a fixed number of posts every day or every week, I believe that success on Instagram depends on the quality and consistency of the posts."
"There is no point in posting low quality content, especially if you are not achieving the desired engagement metrics. In that case, I would suggest posting less content overall to focus on the quality of posts with higher engagement rates."
For those who don't know how often to post, Smedley's advice is: "Determine how much content you can create in a week and stick with that amount of posts. You may only post them three times a week, but if you spread them out by day of the week and stick to a schedule, you'll get better results in the long run. Each company is different, so set achievable goals for yourself and post at least once a week and no more than three times a day."
Engagement is important, of course, but sometimes it can be difficult to create engaging content for Instagram, especially if it's not the only platform you use to advertise and find new audiences.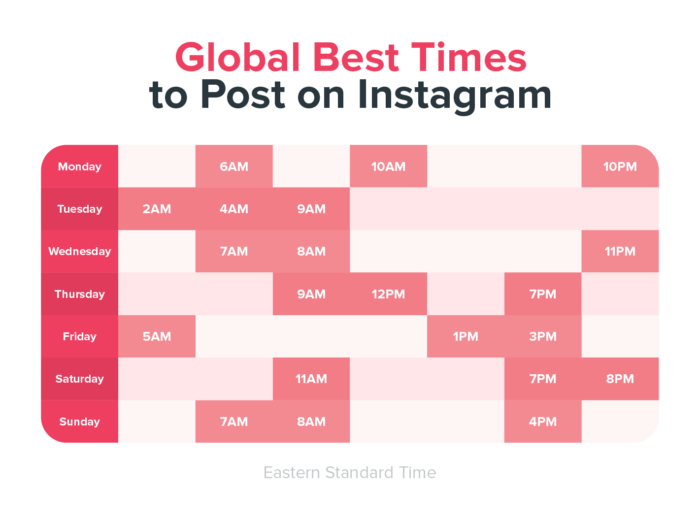 Alex Birket of Conversion.AI thinks the key is to create something of value and attention: "Actually, I think you shouldn't be posting as often as you think. Creating interesting content for Instagram is not easy, especially for companies: you are competing with friends and family of your followers. Your ad may not be the most interesting thing they see in a day."
Most people don't go to Instagram to shop and watch ads, so your job is to create an interesting and engaging story. Birket says: "I think you should post when you have something interesting for your followers. But don't overdo it. Instagram algorithms are such that the more followers interact with your content, the higher you will appear in their feed, and vice versa. Therefore, quality is more important than quantity. Anyway, it's about posts, but you can post more stories."
Also read: Stop organic social media activity to increase profits
Quality over quantity
All experts agree on one thing: quality is always more important than quantity.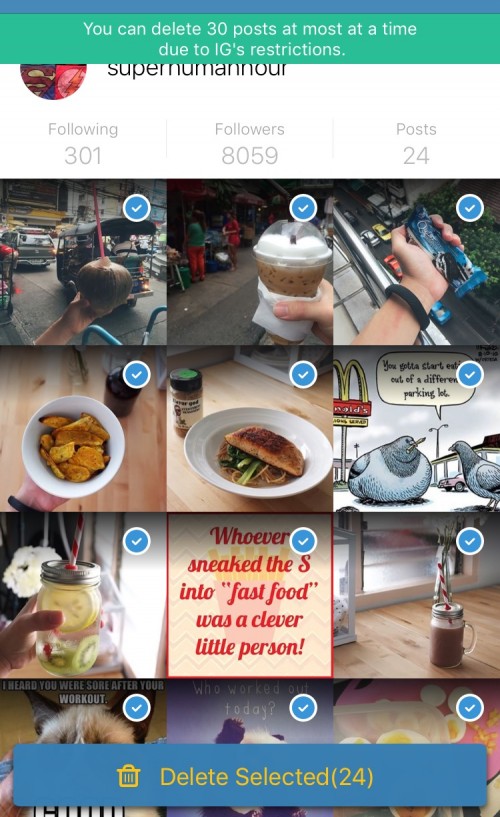 Over time, your audience will get to know you better and understand which of your posts are authentic and which are posted for show. If you don't have the time or material to create a quality post, it's best not to post anything.
It takes a lot of time to experiment and find out what works for your audience. To get started, try the best practices recommended by the experts. This way, you will probably find your ideal posting frequency faster and develop a schedule that works for you and your audience.
The main thing is to listen to what your followers want and monitor their reactions to your posts. Then you will be able to strike a balance, delight and engage your audience, and provide them with high-quality content so that your Instagram community will grow and grow.
What's next?
Suppose you have collected a large number of followers on your Instagram account, how to convert them into buyers? A prominent avatar, a competent offer, a clear call to action in the profile and a link to a mobile landing page are aimed at attracting potential customers from Instagram as much as possible.