How do i make instagram highlight covers
How to Create Beautiful Instagram Highlight Covers (40 Free Icons)
Instagram Highlight covers make a great first impression.
Located right below the bio section of your Instagram profile, they provide a polished look for your Instagram Highlights and draw attention to your best Instagram Story content.
And you don't have to be a hip influencer to use them. Orgs of all stripes from government institutions to Fortune 500 companies use them to great effect.
Covers are an easy win for any brand that banks on aesthetics. (And on Instagram, that's everyone.)
The good news is that even if you don't have access to a graphic design team, they're easy to make.
We'll walk you through all the steps to create your own Instagram highlight covers. As a bonus, we have a free pack of icons to help you get started.
How to create an Instagram highlight
How to create a new Instagram highlight from your profile
How to create your own Instagram Highlight covers
5 tips for using Instagram highlight covers and icons
Download your free pack of 40 customizable Instagram Stories Highlights Icons now.
Optimize your profile and set your brand apart from the competition.
Create highlights to keep your best Story content at the top of your Instagram profile permanently.
1. In your Story, tap Highlight in the bottom right corner.
2. Choose the Highlight you want to add your Story to.
3. Or, tap New to create a new Highlight, and type out a name for it. Then click Add.
And that's it! You just created an Instagram highlight.
Have an idea for a new highlight? Or maybe you want to add a few different Stories at once?
Follow these steps to create a new Highlight from your Instagram profile:
1. Go to your profile and tap the +New button (the big plus sign).
2. Pick the Stories you want to add to your new Highlight. Pro tip: Instagram gives you an archive of your stories going back years. So don't be afraid to do a little digging for those Story gems.
3. Tap Next and name your new Highlight.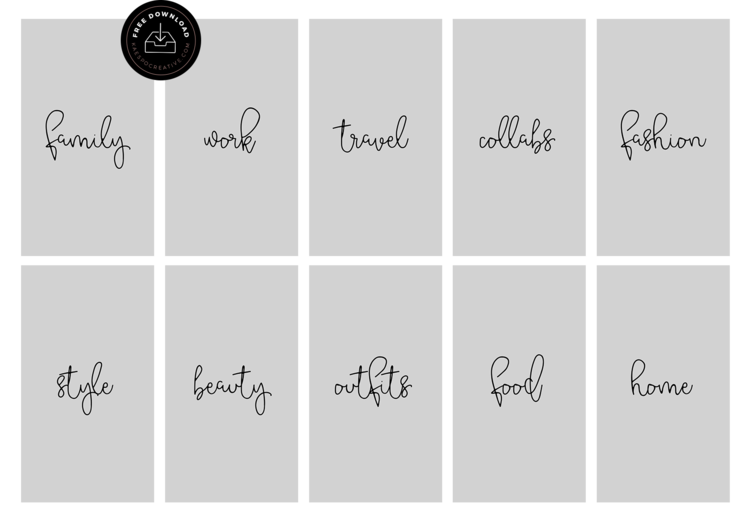 4. Choose your Highlight cover, and tap Done.
Don't have a highlight cover yet? Read on.
Instagram will allow you to use any image you like for your highlight covers.
BUT your brand deserves better than just "any image."
This space is prime real estate for converting lurkers to followers. You want to leave an impression.
If you're crunched for time, Adobe Spark has pre-made covers that you can customize and use.
But if you want more control over your Instagram brand, these steps will show you how to easily build a great Instagram highlight cover from scratch (or almost-scratch).
Step 1: Log in to Visme
Log into your account on Visme or create a free account on visme.co.
Step 2: Create a new image that is sized for Stories.
From the main Visme dashboard, click Custom Size in the top right corner, then type in the Instagram Story image dimensions (1080 x 1920 pixels). Click Create! 
Step 3: Get our free icon set
Download your free pack of 40 customizable Instagram Stories Highlights Icons now.
Optimize your profile and set your brand apart from the competition.
Once you're done downloading, unzip the file and choose your favorites. (You can use them with or without our professionally designed backgrounds.)
Step 4: Upload your icons to Visme
Go to My files in the left-hand menu, click Upload, and select the icons you would like to add.
Once you upload the icon image, click on it. If you can't see your icon on your canvas after you've uploaded it, don't worry. It's most likely because the icon is white lines on a transparent background. We'll fix this in the next step.
Step 5: Create your background
Right-click anywhere on your image and click Background. A quick-access background bad will appear in the top left corner of your workspace. Here, you can select a background color, or add a brand color in the HEX code field.
When you change the background color (to anything other than white, your icon will appear).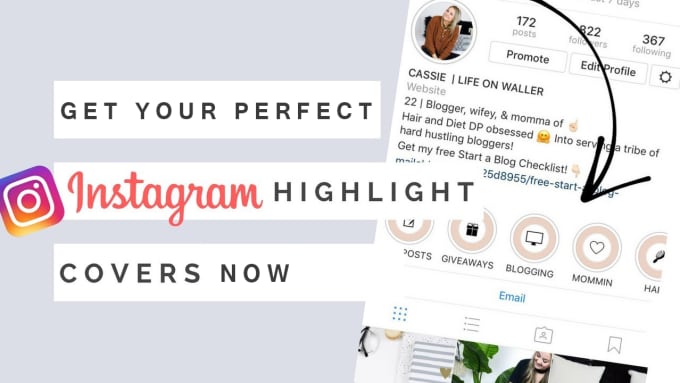 Step 6: Download your highlight covers from Visme
Name your project. Then click Download in the top right corner. Choose your file type (PNG or JPG are both fine). Then click the Download button.
Download your free pack of 40 customizable Instagram Stories Highlights Icons now. Optimize your profile and set your brand apart from the competition.
Get the free icons right now!
Your cover will be downloaded to your hard drive.
Repeat this process with other cover designs.
Pro tip: Now is a great time to make sure your Instagram account has your Story archive enabled. This is important if you want to go back and see your old Stories without downloading them to your phone.
Step 7: Edit your existing highlights to add your new covers
You no longer have to add an image to your Story (where all your followers will have to swipe past it) in order to make it a highlight cover.
Instead, you can just edit the highlight directly:
Go to your Instagram profile.
Tap the highlight whose cover you'd like to change.
Tap More in the bottom right corner.
Tap Edit Highlight.
Tap Edit Cover.
Choose the image icon to access your phone's photo library.
Choose your beautiful cover.
Tap Done (actually, tap it three times.)
Do this for each of the stories you want to add covers to.
Voila! Your on-brand Instagram highlight covers are now gracing your profile and unifying your look. Magnifique.
5 tips for using Instagram highlight covers and icons
Now that you know how easy it is to make your own unique highlight covers, we've got some time-saving tips to make them as effective as possible.
Show off your brand's aesthetic
Your brand has its favourite colours, font, capitalization—and possibly even some favorite emojis. Your highlight covers are definitely the place to show these off.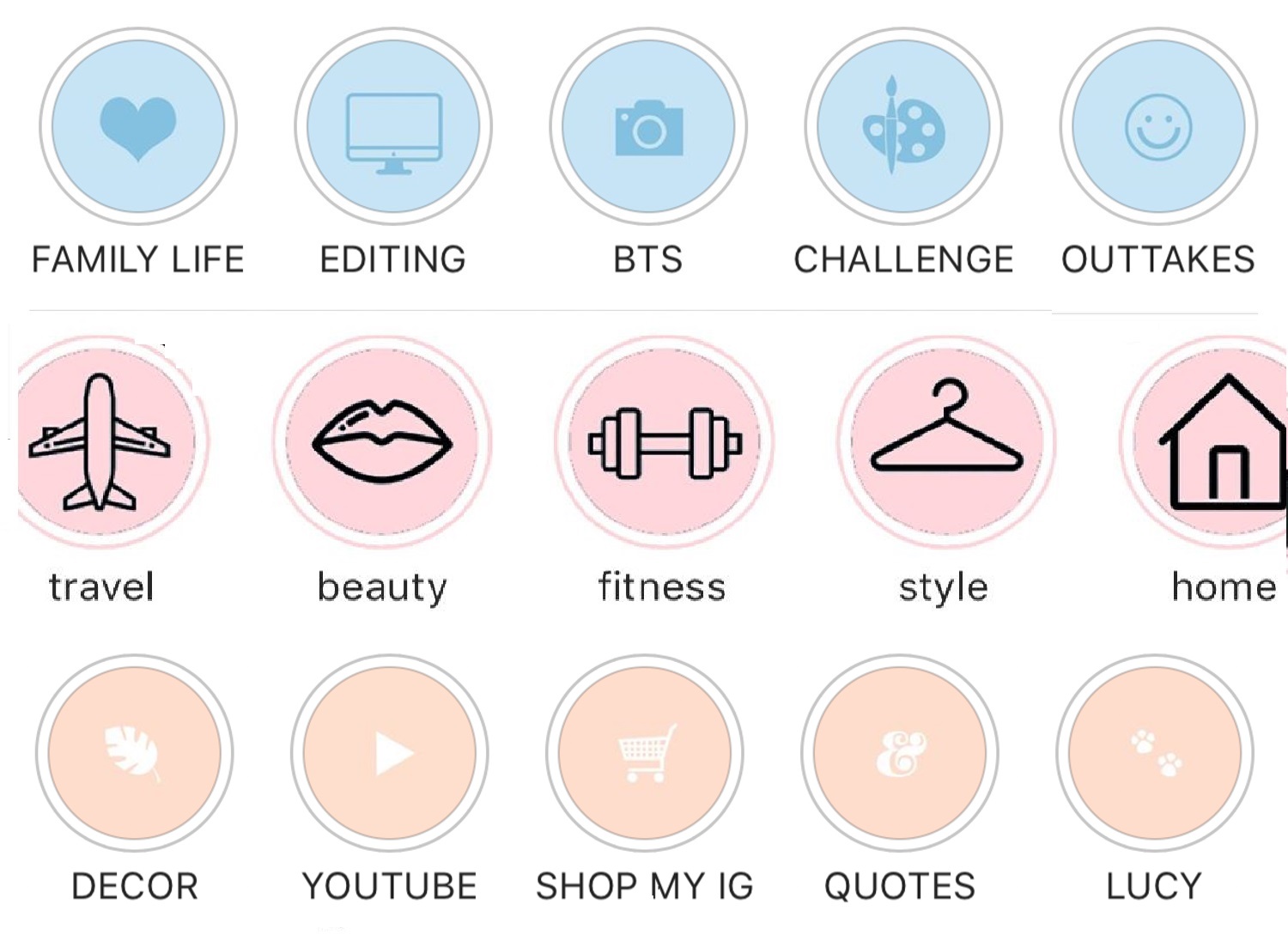 That said, keep in mind that less is more. Those little portholes are pretty small, after all. Clarity is key.
Don't be afraid to experiment
Your Instagram highlights don't have to do it all. They can do one thing very well.
For instance, Red Bull's highlights used to be fairly conventional (e.g., Events, Projects, Video, etc.) But now they give each of their athletes their own highlight. All we get is a face, a name, and an emoji. Intriguing.
Meanwhile, the New York Times takes Stories literally. They populate their highlights with exhaustive yet readable primers on complicated political subjects. They also create fun, snackable Stories about appealing subjects.
Either way, their cover style is perfectly consistent, which helps make the wide reach of their topics more manageable.
Be consistent in your organization
There are absolutely no rules when it comes to organizing your Instagram highlights. (Brb, my inner librarian needs to go rail antacids.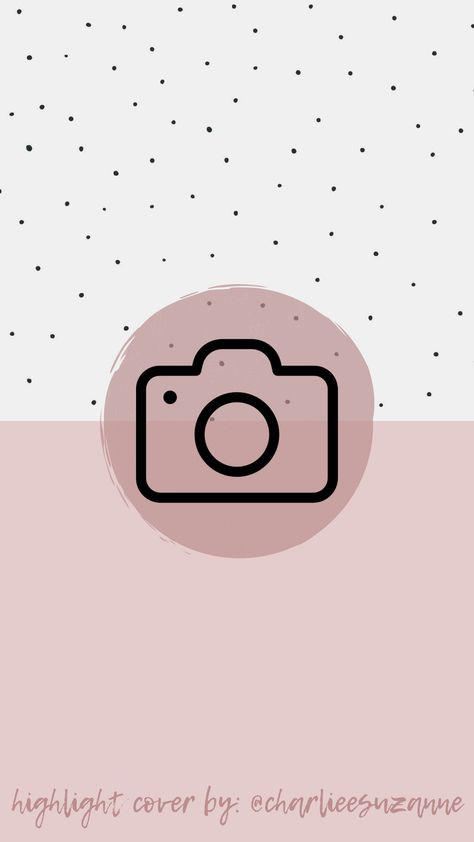 )
But, some brands organize their highlights like they would their website (e.g., About, Team, FAQ). Some brands organize by collection or product (e.g., Winter '20, New Arrivals, Makeup Line).
I'm here to tell you that however you choose to organize, remember to approach it from your audience's perspective.
In other words: if they know what they're going to see, they're more likely to tap.
Highlight the Stories that matters most
Ask yourself what's most important to your audience. What are they here to see? This season's collection? Today's schedule? Or something that is useful for the longer-term, like, for instance, how to pair your flagship earbuds?
The Met, for instance, prioritizes potential visitors. It keeps a helpful guide to this week's exhibitions at the top of its highlight reel.
Convert your audience to customers
With the right covers, you can introduce new eyes to your best shoppable Stories and swipe-up content (if you have an Instagram for business profile with more than 10,000 followers).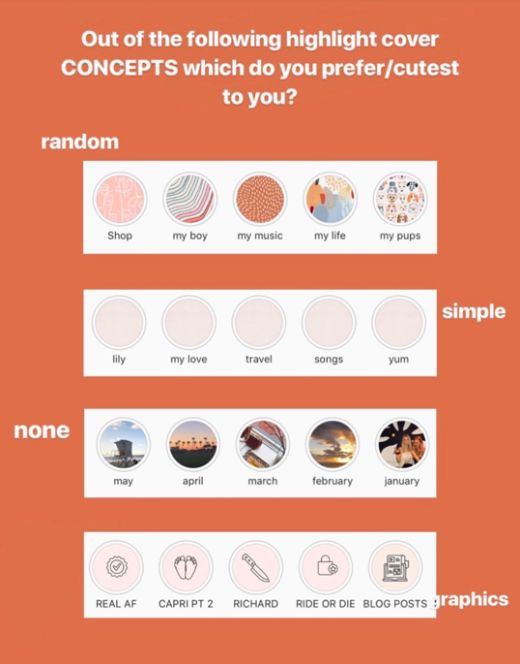 Try using our shopping bag icon, for instance.
For more tips on selling products using your Instagram Stories, check out our complete guide to Instagram shopping.
Save time managing your Instagram presence using Hootsuite. From a single dashboard you can schedule and publish posts directly to Instagram, engage the audience, measure performance, and run all your other social media profiles. Try it free today.
Get Started
Easily create, analyze, and schedule Instagram posts, Stories, and Reels with Hootsuite. Save time and get results.
Free 30-Day Trial
How To Make Custom Instagram Highlights Covers
If you're eager to get going with Instagram Highlights, as well as to start rocking tasteful iconography like this, then good news — we at Plann are here to help!
Who says your Instagram stories can't live on your profile forever? Thanks to Instagram highlights, they can be eternalized on your feed for your audience to enjoy over and over again.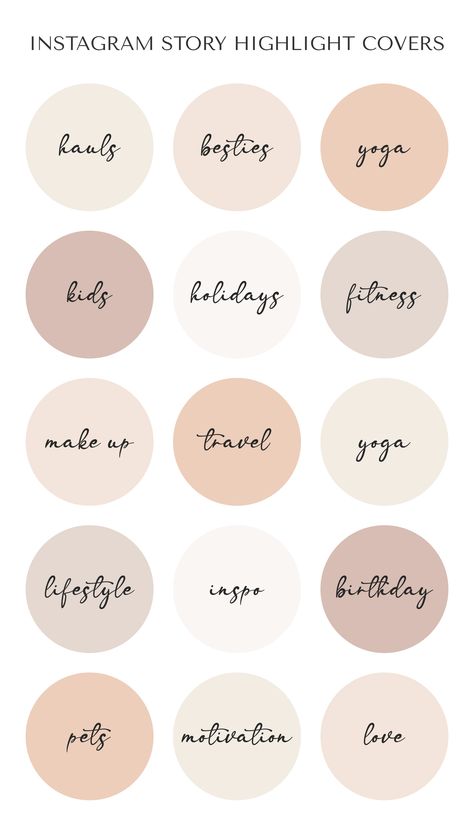 Not only can Instagram highlights extend the 'life' of your stories content and get more eyeballs on your work, but they're also a great way to show what your account is all about. Many brands and influencers used Instagram highlight covers (the graphics that sit along your highlights bar) to showcase the different themes their account covers For example: a mommy blogger might have 'motherhood,' 'home' and 'style' as some of her highlight cover icons,
You can also customize your Instagram highlight covers with colors, patterns and graphic to add to the overall aesthetic of your account. In this article,  we're going to walk you through step by step how to create custom Instagram highlights covers for your feed — plus, some examples of beautiful Instagram highlight covers to inspire your creations.
Your step-by-step guide to creating custom Instagram highlight covers
If you're a visual learner, you can check out the video above! Otherwise, keep reading for our step-by-step guide.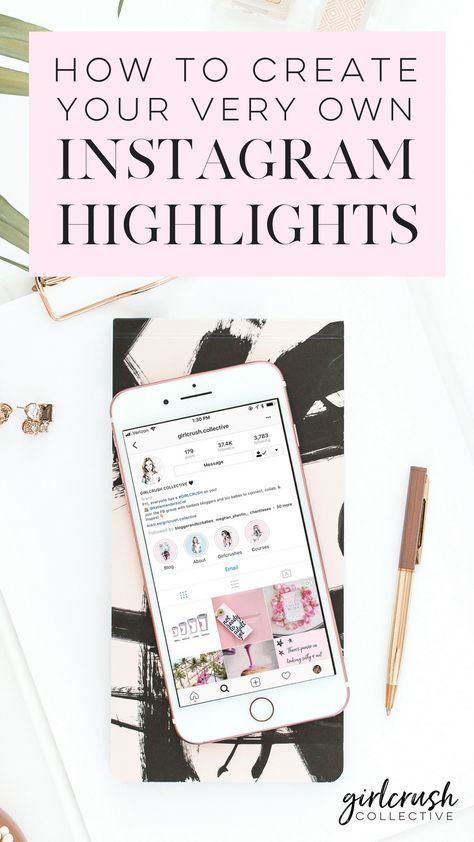 How to Make a New Instagram Highlight
First, let's walk through how you can start to create a new Instagram highlight.
Step 1:
Tap the button in the bottom-right to go to your profile.
Step 2:
Tap the "+" button to make a new Instagram Story Highlight.
You'll be taken to your Instagram Archive, where you can see all of your past stories.
Step 3:
Choose which Stories you want in this Highlight by tapping the circle in the bottom-right corner.
Step 4:
Tap "Next."
Step 5:
Choose a name for your Highlight.
PSST–> WANT TO KNOW THE BEST TIMES TO POST ON INSTAGRAM? WE'VE GOT YOUR BACK
Step 6:
Normally here you would pick out your custom Instagram Highlights cover.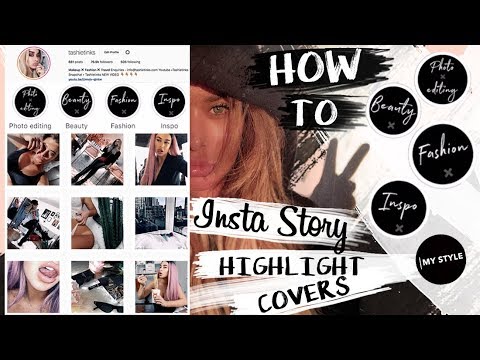 Skip over that for now and just tap "Add."
Congratulations! You've made your first Instagram Highlights.
How to make custom Instagram highlights covers
In order to make custom Instagram Highlights covers, you'll need access to any free graphic design platform. We personally like Canva, which you can actually access from within your Plann account!
Step 1:
Open your Canva account and type "Instagram Story" into the search bar and scroll to the bottom.
Step 2:
Click on the template for "Instagram Story" when it appears. Now you'll have the perfect sizing for your Instagram Story highlight cover.
Step 3:
Choose "ELEMENTS" from the sidebar and then click "GRAPHICS". Now you'll be able to search through different illustrations to choose icons for your Instagram Story highlight covers. There are plenty of options including free icons and paid icons.
Alternatively, you could create text-based highlight covers using Canva's text options.
Step 4:
After you choose the icon you want as your custom Instagram Highlights cover, just choose a background color, and click "Download." Make sure the icon isn't so large that parts of it will be lost during Instagram's circular cropping.
Step 5:
Send it to your phone, go back to Instagram, and post it as a new Story. To do that, just go to your home feed and swipe left. When you've chosen the photo you want to use as your icon, be sure to pinch the screen to zoom out as much as you can. This will ensure that parts of your icon aren't cropped off when you use it as your cover.
Step 6:
You'll need to add this image to the Highlight so it becomes eligible as a custom Highlight cover. To do that, from your profile, just tap and hold on the Highlight you want to customize and choose "Edit.
" You'll land on a screen like this:
You'll see the option to choose which Stories are in or out. If you swipe right, you'll see your Story Archive. Slide over and select your icon if it's not selected already. You'll want your custom Instagram Highlights cover story at the end so people don't miss the actual Highlight.
Step 7:
Swipe back to the "Highlighted" tab. You should see that the Story with your icon is included at the end. Tap "Edit Cover" and choose your icon using the slider on the bottom. You can pinch and drag to zoom and position the icon before you finalize the cover. When you're finished, just tap "Done."
Want a shortcut for creating Instagram highlight covers?
Not keen on creating your own Instagram highlights from scratch? No worries! Canva also has dozens of pre-designed Instagram highlights cover templates, complete with cute graphics and illustrations. Just head to the template library and search 'Instagram highlight cover' to check out what's on offer.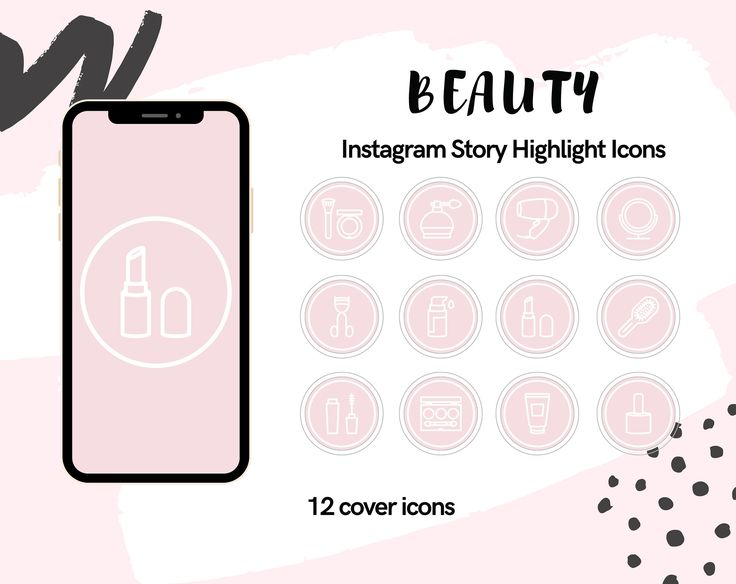 Customize them with your own brand colors and you're good to go!
Out-of-the-box strategies guide
9 growth strategies to skyrocket your Instagram
10 examples of beautiful Instagram highlight covers
Now that you know how to create custom Instagram highlights covers, you can pull on your arty-farty pants. Need some inspiration? Here are some stunning Instagram highlight covers that bring the 'wow' factor.
Instagram highlight cover #1: @amyporterfield
Instagram highlight cover #2: @refinery29
Instagram highlight cover #3: @netflix
Instagram highlight cover #4: @the_indigo_project
Instagram higlight cover #5: @spell
Instagram highlight cover #6: @getoffline.co
Instagram highlight cover #7: @lonelyplanet
Instagram highlight cover #8: @goaldiggerpodcast
Instagram highlight cover #9: @growglow.co
Instagram highlight cover #10: @vitablevitamins
Author: Christy
Christy Laurence is the multi-award-winning Founder of Plann, an app she created after watching hugely talented people around the world give up on making an income from their passion due to lack of marketing help.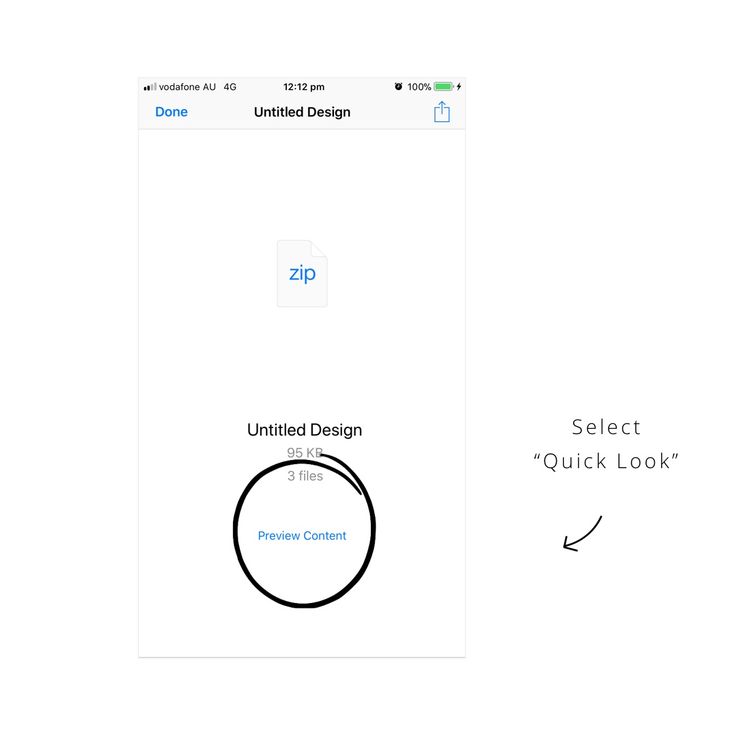 After winning 'Australasian Startup Founder of The Year' for her achievements helping businesses grow using Instagram, she now splits her time between Silicon Valley and Sydney to grow her own software business, and help others grow their businesses too.
She has a strong pun game and loves a good chat, connect with her directly at @christyladylaurence
Share this
Highlights on Instagram - how to make and add a story to Highlights
The Highlights on Instagram feature allows you to save stories in a special archive that will be available only to you, and later create collections from them that are available to everyone. This feature appeared on December 5, 2017, and since then has been actively used by bloggers, companies as part of the Instagram promotion .
What are Instagram Highlights and how does this feature work
Before Highlights, stories on the social network were saved for only 24 hours. The new feature allowed users not only to save stories to revisit later, but also to create compilations of the best moments and share them with friends.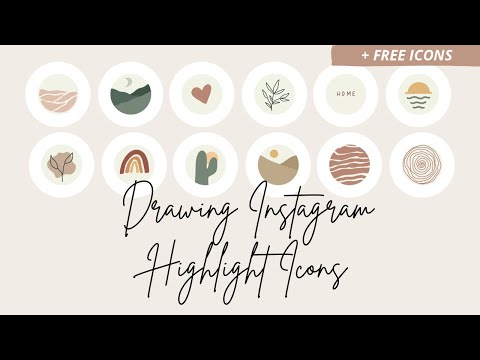 Start placing official ads in Telegram Ads. Get ahead of your competitors!
Register and sell goods or services in Telegram Ads using a ready-made solution from Click.ru .
Budget from 3000 euros is much cheaper than working directly.
For legal entities and individuals - legal entities can receive closing documents, refund VAT. Individuals can run ads without communicating with managers.
3 payment methods - pay for advertising with a card of an individual, from the organization's current account, with electronic money.
Read more>> Advertising
Story Highlights - actual stories - displayed in the description of the user's profile. You can add an unlimited number of stories to each new collection. All of them will be displayed as normal stories, in chronological order.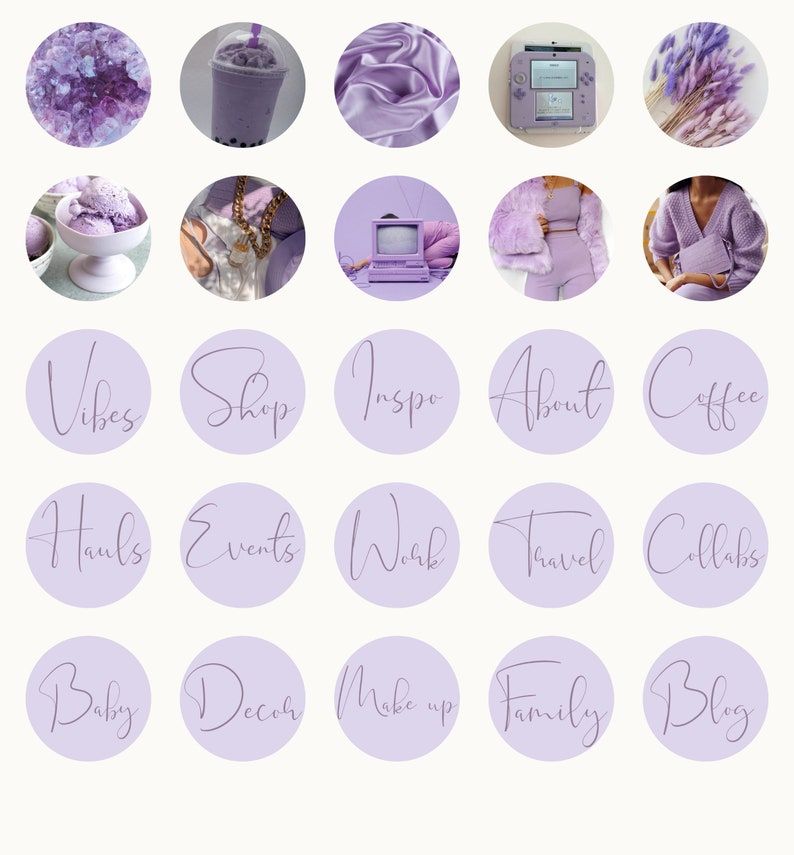 How to make and add Highlights to Instagram
Simultaneously with the Highlights feature, Instagram introduced automatic saving of stories. Now, after 24 hours, they do not disappear, but are moved to the archive - they can be shared, reviewed later, or added to the collection. You can add to collections stories saved in the archive, that is, created after December 5, 2017.
To create a new collection, upload multiple stories, from one to infinity. Read more about using Stories in our article. Once downloaded, go to your profile and click the "new" button in the Highlights section.
You will see a window with all saved stories. Select any of them in the order you would like later when displaying the Highlights compilation. Select the cover of the collection from the thumbnails of the story. Then write the name - it can contain up to 16 characters with spaces.
Important: by default, the cover of the new album is the image of the first story, cropped to the center.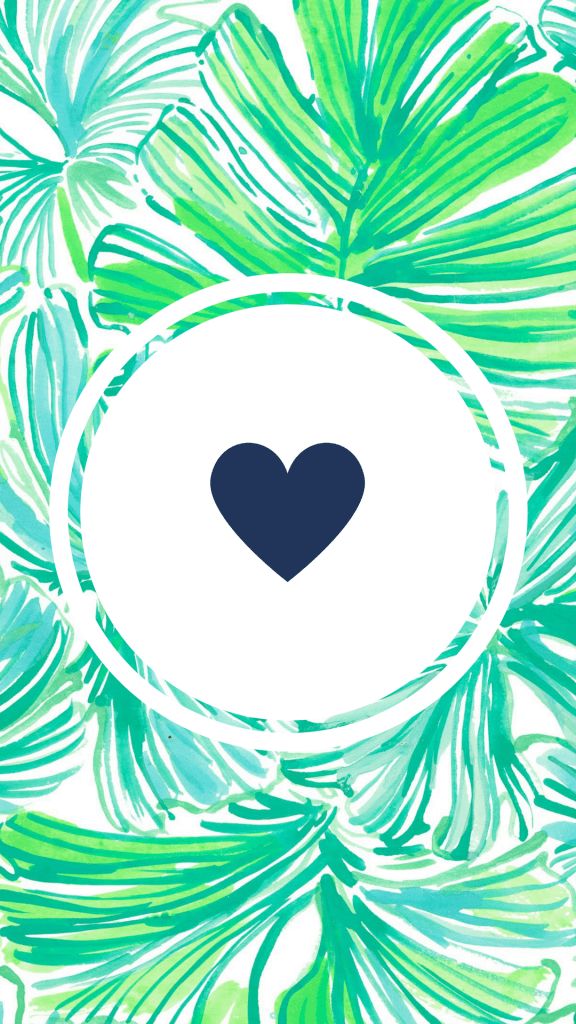 You can change the story that will become the cover and its centering.
After adding the stories, cover and title, save the new highlights . They will appear in your profile description and will be available to all users who visit your page. Collections will appear as normal stories. Their number is not limited - you can add 10, 20 or 100 "best moments", blog categories, product descriptions.
How to design and use beautifully
The Highlights feature can be used for promotion. Browse competitor profiles and use their experience or develop your own original ideas. For example, you can:
Create a collection of for each day if you are a famous blogger or public figure. So the user can easily see what you did yesterday, a week or a month ago.
Represent each individual item in your selection. This is true for shops on Instagram. By adding the description and benefits of each product to a separate collection, you systematize the information and make the search more convenient.
Create a section called "about us" and publish interesting facts about the company, team or workdays in it. This will increase user engagement, which means that in theory it will affect the ranking of your posts in the general feed.
Divide the blog into categories - for example, "About politics", "About stars", "About animals". This is true for bloggers with a variety of topics for releases.
Create a price list - this will make it easier for users to find prices. If you sell several products, you can create one collection. If a lot - several albums categorized.
Sell advertising space. This usage idea is also relevant for users with large followings.
Publish descriptions of promotions and discounts. So they will be in a prominent place, and users will be more active.
Read also: How to change your Instagram information
How to change or delete
Published Highlights can be edited or deleted.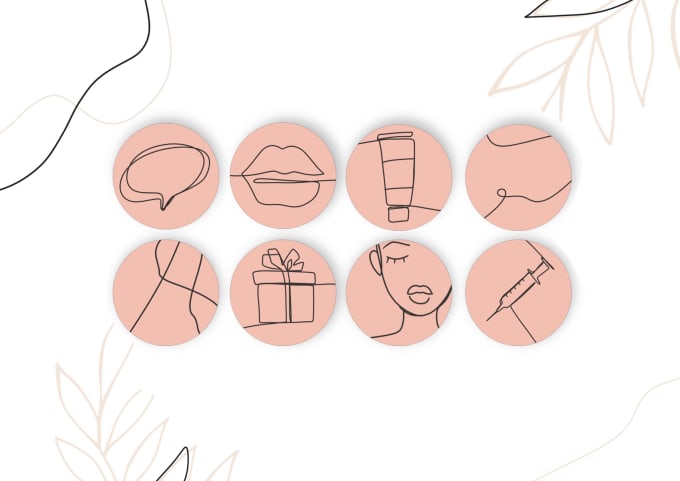 To change or delete them, go to your profile, tap on the desired collection and hold your finger on the screen until a pop-up window appears. Choose the option you need - edit or delete.
In edit mode, you can change the name of the collection, its cover, add another story to the best moments. You can also delete from the "best moments" of history that have lost their relevance.
Article in the topic: How to make covers for current stories on Instagram
In the delete mode, the system will ask you again if you really want to delete the published album. If you confirm the operation, it is permanently deleted. But the stories published in it are saved in the archive - you can create a new collection from them. Also, you can download any Stories from the Highlights section.
Why Highlights doesn't work
Old app
If you haven't updated Instagram in a while, the feature won't work. To be able to use Highlights, please update the app to version 25 or later.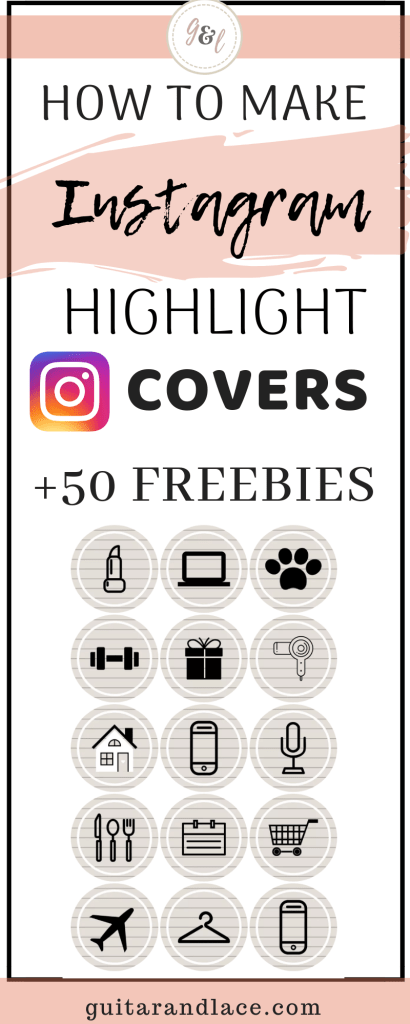 System crash
If you have the latest version of the app and still don't have Highlights, try reinstalling or restarting it.
Important: if neither updating nor reinstalling helped, write to the technical support service of the social network.
Do you use Highlights, and what stories do you upload to collections? Share your experience in the comments - we are very interested.
We also recently wrote about the appearance of gifs on Instagram and subscriptions to the hashtags .
Online course aggregator
Before you buy any course, compare conditions from different schools - tuition fees, format, duration, whether there is an employment program. Comparison of online courses >>
Advertising
More articles on the topic:
We recommend:
Advertising
News
Reviews
Article
Advertising
90,000 relevant tolls: how to add history, to make history. background
Trending Stories on Instagram is a section where you can save your most important stories. They will be available to subscribers all the time until you remove them from your profile. It's like a menu on a website – commercial profiles save information about delivery, prices, F.A.Q. in Highlights, bloggers post thematic collections of stories, experts post instructions, webinar recordings.
We have prepared for you a complete guide on current stories - how to add a story to a section, how to make a cover, how to change it and what to place in highlights.
Start placing official ads in Telegram Ads. Get ahead of your competitors!
Register and sell goods or services in Telegram Ads using a ready-made solution from Click.ru .
Budget from 3000 euros is much cheaper than working directly.
For legal entities and individuals - legal entities can receive closing documents, refund VAT. Individuals can run ads without communicating with managers.
3 payment methods - pay for advertising with a card of an individual, from the organization's current account, with electronic money.
Read more>> Advertising
Read also : The best Instagram promotion courses
What are the advantages of Highlights
Why bother with the actual, do some covers? We explain:
relevant on Instagram does not disappear after 24 hours, like regular stories - they hang in the profile until you delete them yourself;
highlights can be reviewed over and over again;
selections are in a prominent place - between the profile description and the post feed;
Highlights can replace your website;
collections help you avoid the same questions in Yandex.Direct - just post the answers in the current one.
Sections from current stories
What is placed in highlights - collections of photos and videos (for example, stories from holidays, parties, family stories), photos of goods, information for customers (delivery, availability, prices), instructions and life hacks, portfolio , question-answer, excerpts from lectures.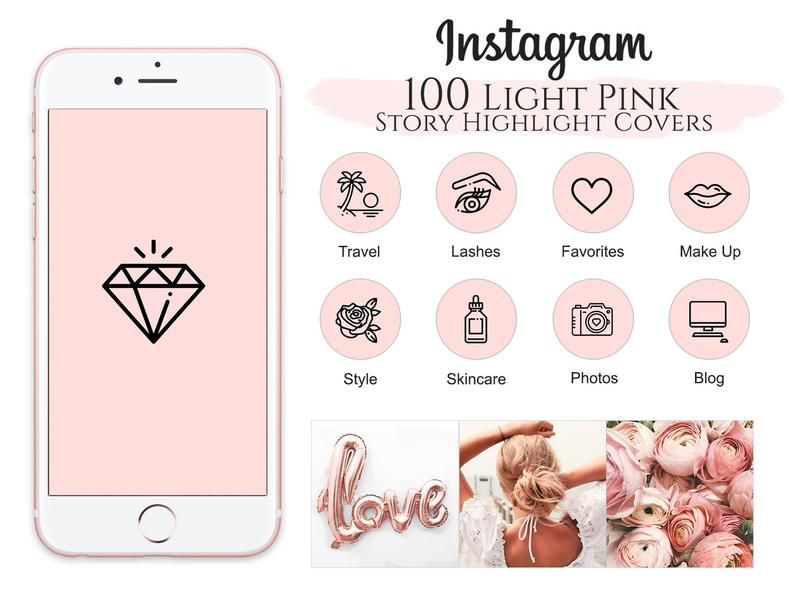 Let's look at the example of specific accounts — what should be the highlights depending on the type of profile (bloggers, experts, company accounts, personal, portfolio).
Important : everything in the profile should be organic and highlights are no exception. Ideally, the icons should be made in the same style and not stand out from the overall picture.
This is interesting : How to make a beautiful story for Instagram
Bloggers
Makeeva Olesya — food blogger . Created unique covers with illustrations of the blogger. Highlights include recipes, meetings with friends, sports stories, trips.
What collections to create for bloggers - collections in the direction of the blogger. (A food blogger can post recipes, a beauty blogger can post collections with cosmetics, a weiner can post themed collections with vines, folders with their interests (sports, hobbies, favorite films), folders with hangouts, travel, meetings with fans.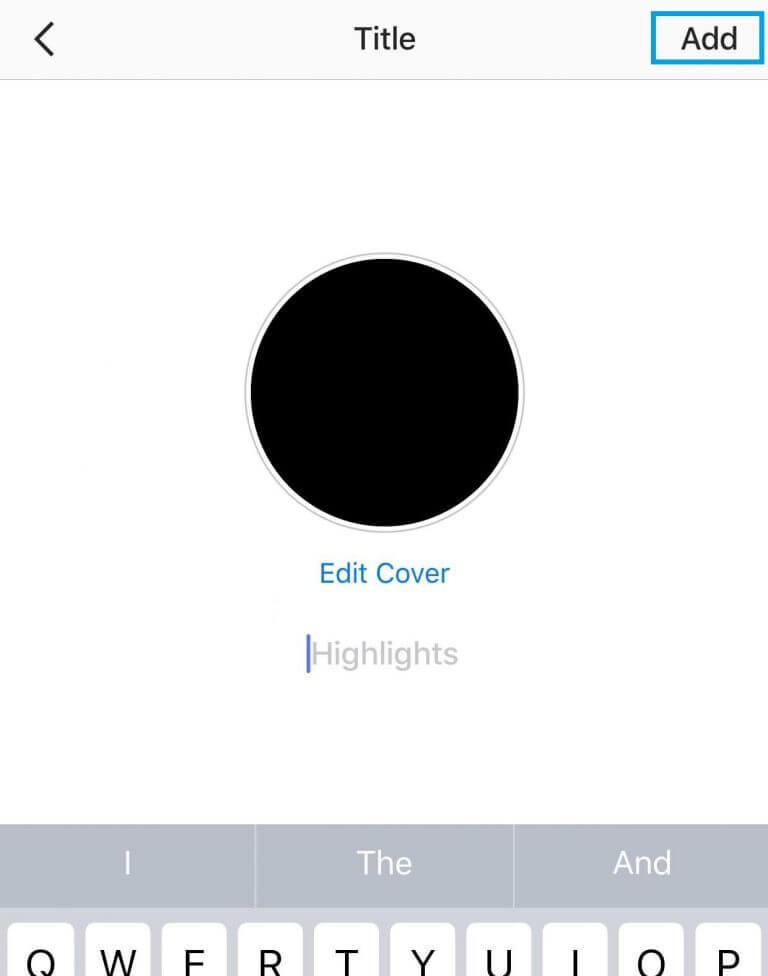 Bloggers can be creative with names, so that you don't immediately understand that in the highlights, for example, the blogger Ksenia has such folders - "Dovecote", "Humor", "Back and forth", "Chat". they can, unless their work is creative related.0005
Experts
Nina Ovchinnikova — business coach . As covers - a photo from stories (that is, the cover does not have to have text or an icon). What collections are posted - trainings, student reviews, personal photos, travel, folders for specific events.
Designer Daria . In the highlights, she has a customer review, a list of services, promotions, progress (story with the work process) and a portfolio.
What collections to create for experts - collections of events, reviews, folders with information on training / books, folders of personal achievements, travel, a selection of your quotes, a folder with information about who you are.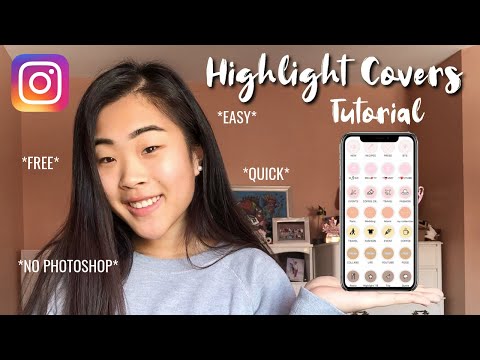 Company accounts
Loft furniture store. Made highlights with categories of goods - kitchen furniture, office furniture, chairs, racks. The first selection is the cost of goods. Covers of different colors, each with an icon that defines the category, for example, on the cover of the "Chairs" category, a chair is drawn.
Paintings on canvas . All covers are black and white. We made a folder with a catalog of paintings, a video review, customer reviews, what they say about the company in the media and a highlight with prices. Lack of shipping information.
Mosvettorg - online flower shop . Highlights include customer reviews, bouquet selections, a folder with promotions, store opening hours, "Mono-bouquets" and "Compositions" folders, a highlight with company events.
What collections to create for company accounts - product catalogs, answers to customer questions (F.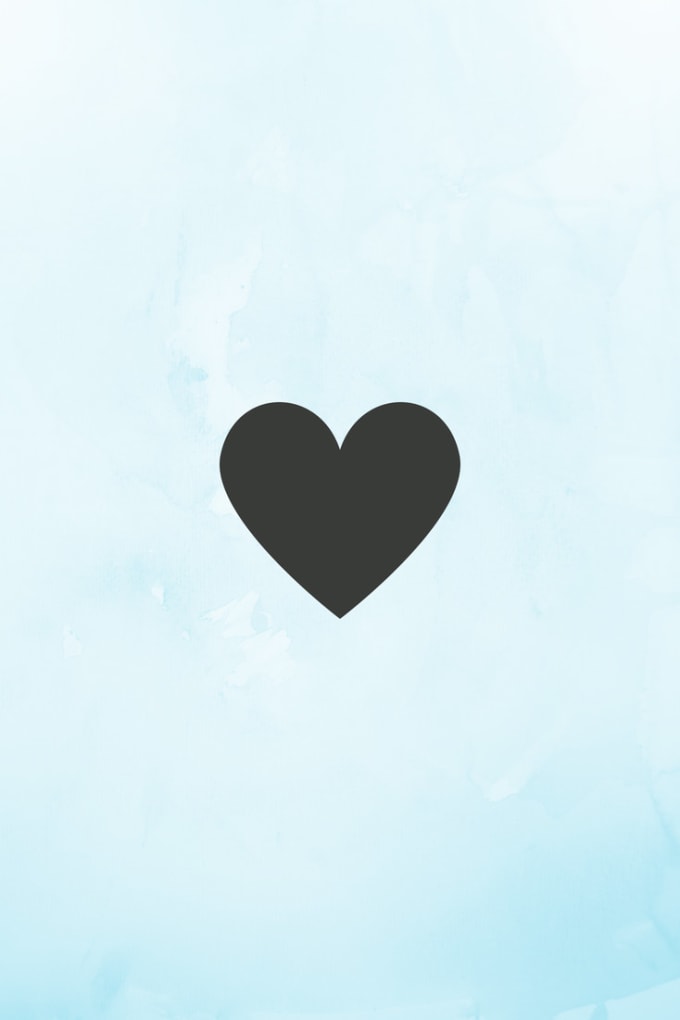 A.Q.), folders with information on prices and delivery, customer reviews, work schedule, events and company news.
Personal profile
There are no special standards for a personal profile, you can peep blogger highlights for inspiration.
What collections to create for personal accounts - thematic collections of photos and videos: stories from travels, meetings, events, clothing images, food preferences, a folder with pets, family stories.
Portfolio account
These are accounts of photographers, designers, artists, illustrators. Here it is logical to create collections of works divided into categories, for example, if you are a photographer, you can make highlights "Wedding photos", "Family photo session", "Master classes". It is also worth posting at least one selection about yourself so that subscribers not only get acquainted with the work, but also get to know you more as a person.
Photographer Natalia Makovoz — in the highlights of the folder on the topic of filming: Prague, wedding, wedding, baptism, there is a folder "About me".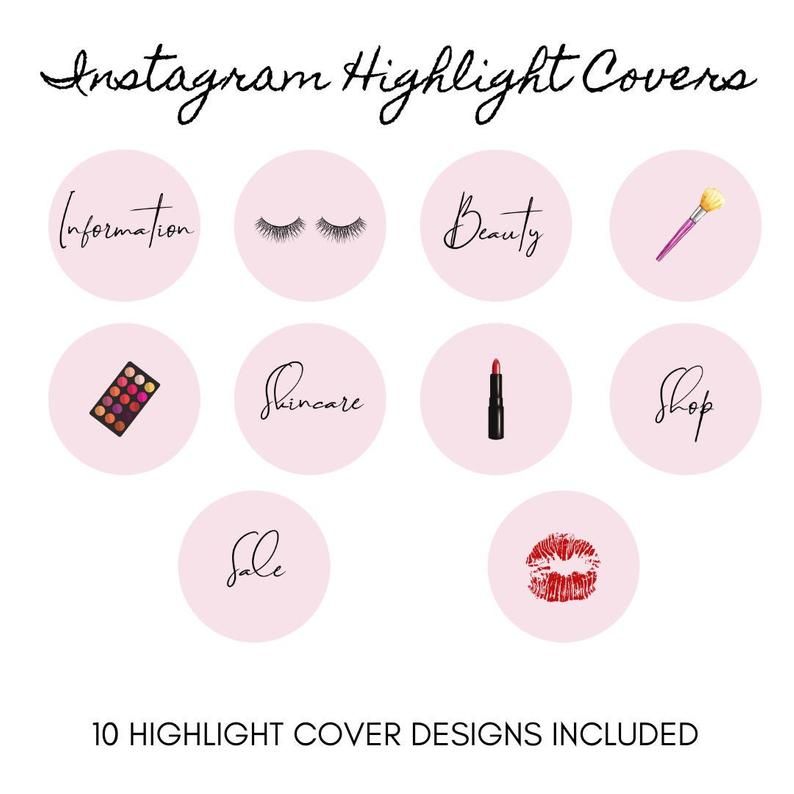 Photographer Inna Gulyaeva — 3 highlights with awards, photography conditions and types of shooting. In this example, the highlights contain only important information for potential clients, and the portfolio itself is a photo feed.
What collections to create for portfolio account - collections of works divided into categories, working conditions, reviews, awards, backstages + collections about you.
How to add a story to the current Instagram
Stories can be placed in the current using the "Add" button, which is located under the profile. But initially this button is not there, so the first time a story is added through the menu in the story itself.
So, first you need to publish a story. Then you need to open the published story and in the lower right corner between the "Share" and "More" buttons, click on "Select". The tooltip "Highlight to keep content in your profile for more than 24 hours" will appear.
We will be asked to add stories to the current one. By default, the icon will be a story fragment, and below it there will be a "Relevant" field, where you need to write your name, for example, "Important", "F.A.Q", "Delivery". When the collection is named, click "Add". You can immediately view it in your profile or just click "Done".
Now we have an Add button. Even if we delete the current one, the button will remain.
This button now allows you to create collections of relevant stories. Click "Add" and select one or more stories from the archive, then click "Next". We will see the already familiar menu where you need to write the name of the collection and add a cover.
P.S. Save stories to the archive automatically, so that later it will be easier to transfer them to the current. The setting is performed 1 time - open any story, click "More - History Settings" and in the "Save" section move the slider to the "On" position opposite the "Save to archive" item.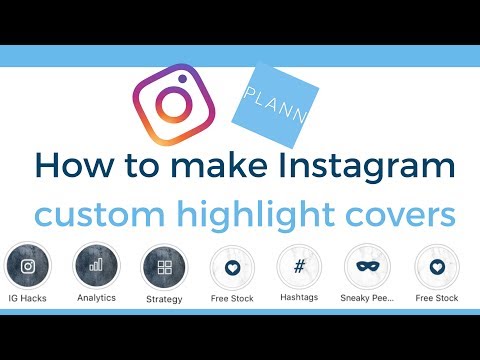 There is also the third easiest way to add a story to the highlights - when the story is ready, click "Recipients", then next to "Your Story" click the blue "Submit" button. The item "Where else to share" - "Add to current" will appear. We select it.
Important to know :
cover size for the current Instagram story: 1080 x 1920 pixels or 1242 x 2208;
title is 16 characters long, but shorter titles are better;
Instagram does not yet have the ability to change the order of current stories.
Read also0007

Introducing 4 ways to create covers of current stories in the same style.
In the standard editor
This is the easiest and fastest way to make a cover — create a static story (select the "Create" section). We make a one-color background of stories. Then go to stickers and click on the "GIF" sticker.

We write the name of the icon, for example, "Shop".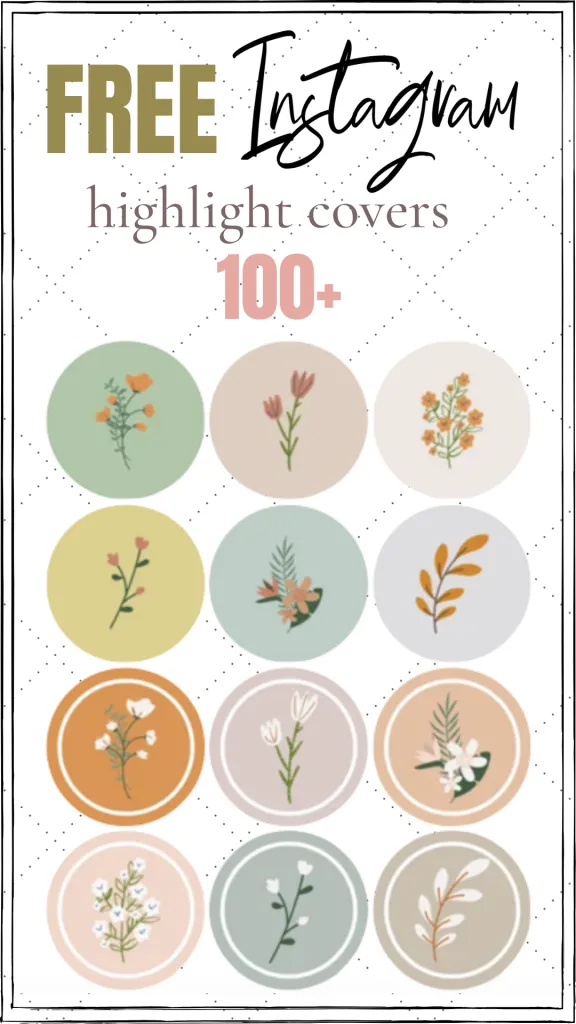 We choose a gif that fits the meaning and put it in the center of the story. It can be enlarged a little.

The content of the cover (name or icon) should be placed in the center of the vertical image so that it eventually fits into the center of the circle. When the picture is completely ready, save the story to the gallery or publish it like a regular Instagram story.

How to put the resulting image in the Highlights cover (2 options) :
If you saved the cover as a picture in the gallery, then add it through editing covers (we will write how below).
If you saved it as a story, then we create a new collection in the current one and add the newly created story from the archive there. The cover will automatically be substituted from the added story.
Creating icons for action stories in Canva
To register for the service, go to the main page of the site: canva and activate the 30-day free trial.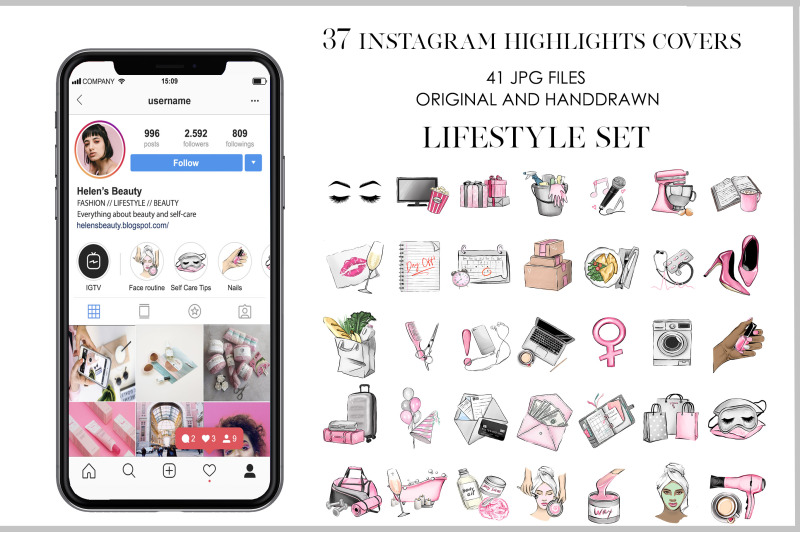 Later, you can refuse it and use the service for free! Here it is much more convenient to create covers. Showing 2 options:

1. From scratch. Create a 1080 x 1920 px blank white canvas. Fill the background with color.

Or select a background image in the "Background" section.

The background is ready, you can add an icon or an inscription. The inscription is added through the "Text" tool.

If you need an icon, then go to "Elements" and write the name of the icon, for example "Delivery".

Add. If necessary, increase and change the color. Save the image in jpg or png format.

Important : choose icons for covers in the same style.

2. From template. Open the "Instagram Story" section.

We find a template with a suitable background, or immediately go to the "Current history cover" subsection - this option is preferable, since all the elements in it are already located correctly, nothing will be cut off and will not go beyond.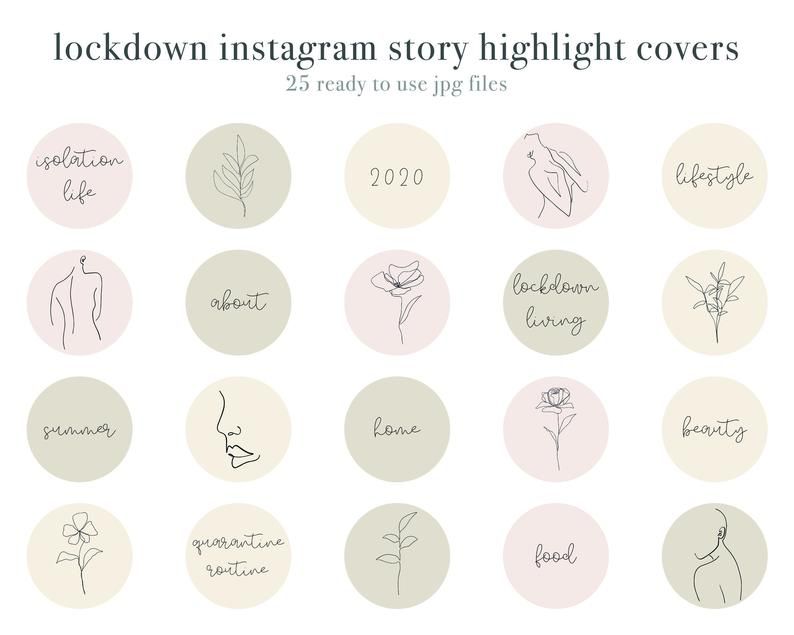 The good thing about this subsection is that there are 5 cover options in the same style in each template - you just have to replace the text and icons. You can take one template from the set or all 5.

We replace the text with our own and save the picture.

If we choose another template (not from the subsection with highlights), then you need to remove all unnecessary elements and replace the text / add an icon.

In general, any convenient editor will do, not just Canva.

This is interesting : How to write an engaging post on Instagram
Make the design of relevant stories in the application
There are special applications for creating covers. We go to the marketplace (App Store or Google Play) and write "Instagram Covers" or "Instagram Highlights". Let's take the StoryLight app as an example.

It has ready-made sets of icons in different styles - neon, minimalistic, boho, chalk on a blackboard.
True, ready-made sets are paid, but in the application you can make covers from scratch. To create a cover, click "Create".

First, set up the background - the "Background" button. You can choose a ready-made color from the proposed ones - the palette is quite wide.

You can also select the shade manually using the sliders or choose a background from ready-made selections with pictures.

When we have decided on the background, we add a frame or shape - the "Frame" button. The step is optional, but it will decorate your cover. Frames in three different styles.

Frame color can be changed by clicking on the music rest icon. The icon can be moved, enlarged / reduced and deleted (cross in the upper left corner). Next, you need to add an icon or text - "Sticker" or "Text". In stickers, ready-made sets of icons, as we have already said, some are paid, but there are many free ones.

When everything is ready, click "Save" and voila - the picture can be sent to Facebook / Whatsapp or immediately thrown into stories, and then used for highlighting.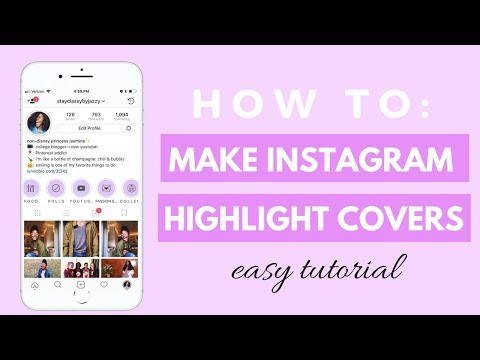 And all the pictures are saved in a special folder created by the application.

Created icons can be found in the "Saved" section.
Download or buy a ready-made picture / template / set with icons for the current
1 option - download . If you don't pretend to be original, and you're not too worried about the uniqueness of the covers, you can simply download ready-made images from the Internet - go to Google Images and write "Highlights Instagram" or "Story Covers" (try different keyword options). We choose the appropriate option and shamelessly download.

You can also search for covers on Pinterest.

Option 2 - download/buy PSD template for Photoshop . You can find it by searching "Instagram Highlight Covers Template PSD".

But mostly they sell sets with icons in jpg format. Icons for every taste and color can be found on the iconfinder website - this is such a "search engine" for icons, there are almost 5 million of them in the library.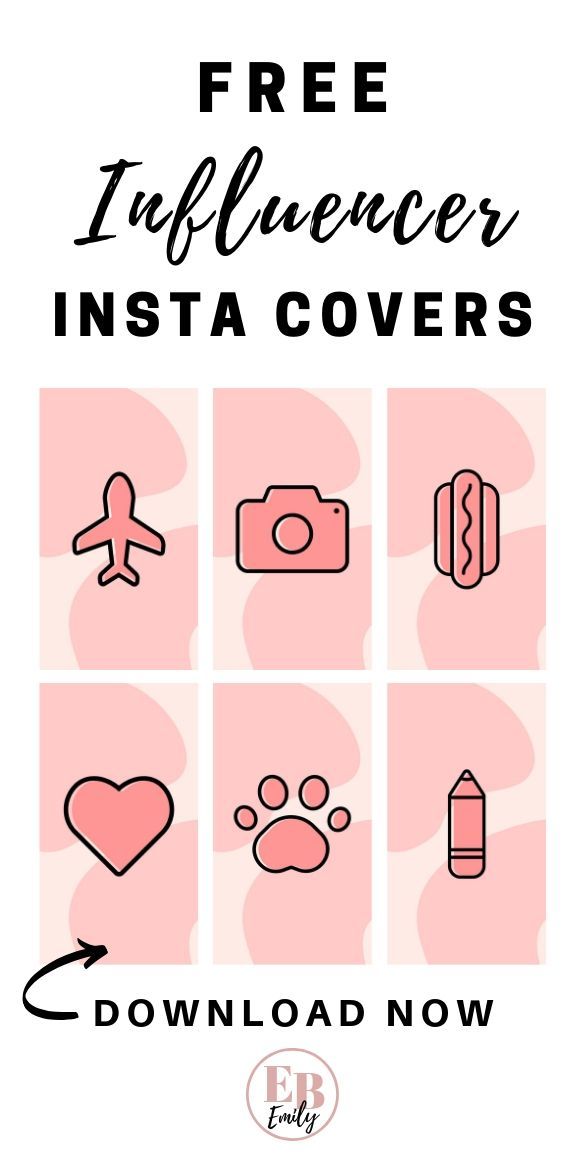 There are many free ones. Icons are divided into categories.
How to add/change the cover of current stories
When we create a collection of current stories for the first time, the cover is set automatically, but then it can be changed. To do this, go to the created folder.

Story opens. Until it closes, click on "More" in the lower right corner. In the pop-up window, click "Edit current".

You can change the folder name and cover art here. Click "Edit Cover".

Click on the gallery icon and select the custom-made cover you want to put.

If we want to remove stories from the current , in the same menu in the pop-up window, click "Remove from current". That is, you can not only delete the entire collection, but also individual stories in it. For example, if you have a folder with products, and one is discontinued, you can remove the story with it from the current one without deleting the entire folder.