How to hack into viber account
[100% Worked!] How to Hack Viber Messages on iPhone and Android Free?
Social messaging apps have taken the digital world by storm. These applications have enabled seamless communication among users, especially the young generation (famously called Gen Z).
Viber is one of these social apps. Different forms of information are shared across Viber from one user to another. People are concerned with whom your kid or spouse constantly talks to on Viber. Amid this constant communication through Viber, someone may want to know how to read Viber messages.
How to hack Viber messages? Let's read on!
Part 1. What is Viber?
Viber is a social app that allows you to send texts, share pictures and videos, and even make free calls to other Viber users. This app is free to download and works on PCs and mobile phones.
Viber had over 236 million monthly users worldwide. It has close similarities to WhatsApp since it also allows group messaging, picture sharing, and video sharing.
It identifies people using their mobile phones.
Viber Features
Part 2. Can Someone Hack My Viber Account?
Yes, hackers can easily hack information from your Viber account following the recent developments in information technology (IT). Attackers would always want to find a way of knowing your account credentials, including username and password, so that they can secretly access your account.
How can Viber be hacked? As an Android or iOS mobile phone user, hackers may use the remote access Trojan (RAT) to access your PC or mobile device remotely.
Someone can also physically access your phone and install a Viber hacker app without your knowledge. They'll then monitor all your Viber account activity.
Part 3. How to Hack Someone's Viber?
To effectively know how to hack Viber account, you'll need third-party software. The software should enable you to access someone's account without being noticed and track any information that you would wish to.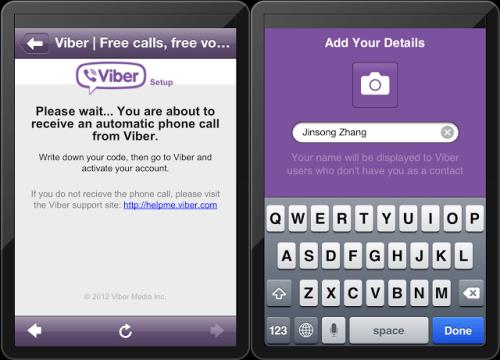 Good third-party software should be easy to install and work reliably. With third-party spy software, you can access every information in a Viber account, including shared photos and images, call logs, text messages, etc. One of the third-party software you can use to hack Viber account is FoneWatcher.
Try It NowView Demo
FoneWatcher Viber Hacker is one of the best third-party applications that you can use to access someone's Viber account. This application works on both Android and iPhone. The app is 100% safe; hence you won't need to root or jailbreak the target device before hacking it.
Can someone have my Viber account hacked with FoneWatcher? Yes, they'll only need to access the target device once to install FoneWatcher. After that, they can monitor every activity on the target device, including social apps like Viber.
FoneWatcher allows you to hack Viber remotely and access every data through its customized web control panel.
Since the app runs in the background, the target user will never notice anything strange.
3 Steps to Hack Viber Messages with FoneWatcher
Step 1. Have an account on FoneWatcher
You'll only need a valid email ID and password to sign up for a FoneWatcher account. Next, you'll have to pick your favorite subscription plan to access the app's premium features.
Sign Up FreeView Demo
Step 2. Download app on target device
Next, navigate to the "My Products" page to view the purchased subscription. Click on "Setup Guide" to read the instructions for downloading FoneWatcher. You can then access the target device to download and install the app. You'll have to do this secretly without the user noticing.
Step 3. Start to hack information of Viber
Use your browser to access the FoneWatcher web dashboard. Navigate to the left of the panel and click on "Social Apps." Tap on "Viber" to access every information on the target Viber account.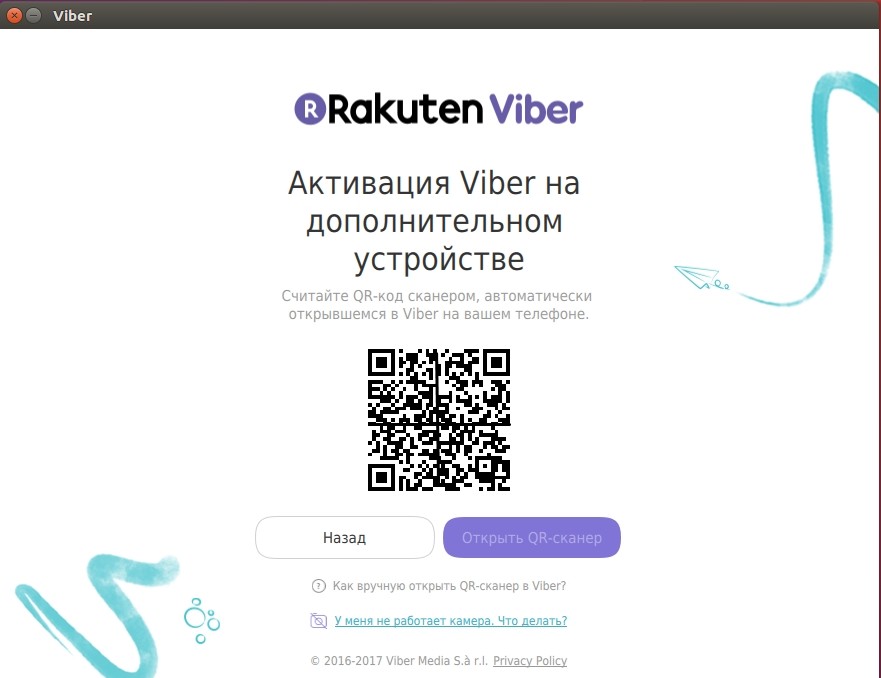 You can view messages exchanged with other users, photos and videos sent, etc.
What Can FoneWatcher Hack on Viber?
FoneWatcher enables you to view the following information on someone's Viber account.
Check group and individual chats even if hidden.

You can access all the messages someone shared with their contacts and also in groups. Even though some users may hide their chats on Viber, FoneWatcher still enables them to view them without providing an access pin.

View communities.

FoneWatcher enables you to view all the communities that the user is part of. You'll also know the community activities that the owner of the Viber account engages in.

Capture screenshots.

Once installed on the target device, FoneWatcher can take screenshots on any iOS or Android device. This happens secretly without the user's knowledge. You'll then receive them on your web dashboard for monitoring and storage.

Video and photo messages.

FoneWatcher also allows you to see the photos and videos of someone that the person exchanges with their contacts through Viber. You can click on the video or photo messages to view them.

Call logs.

Since Viber allows users to make free calls across the platform, FoneWatcher also lets you view all incoming and outgoing Viber calls. You can even track the exact time for the calls and the callers' names.

Contact list.

If you're eager to know someone's Viber contacts, FoneWatcher also lets you view them once you've hacked the target account. You can view the names of individuals saved and their phone numbers. You can also see profile pictures on Viber.
Try It NowView Demo
Part 4. FAQs about Viber
Q1. How can I hack hidden chat on Viber?
You can achieve this using FoneWatcher. Since it's a powerful third-party app, FoneWatcher enables you to access someone's chats, including those hidden.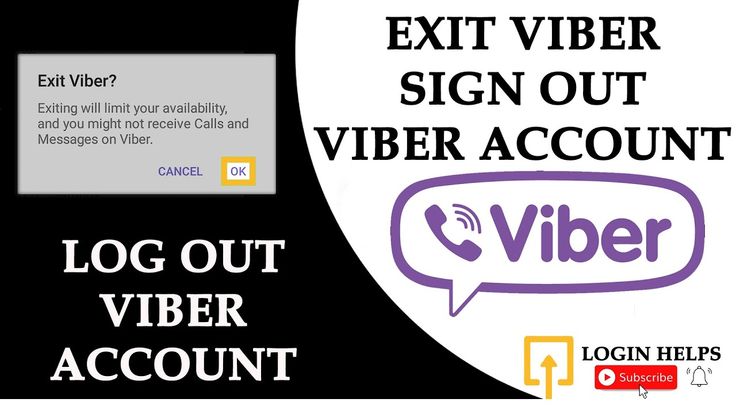 FoneWatcher allows you to monitor all the hidden chats remotely.
Q2. How to know if someone has hidden chat on Viber?
When someone hides a chat on Viber, they'll create a pin for accessing it. Therefore, when you try to open a given chat when on the contact list but it triggers you to input the pin, just know that the user has hidden it.
Q3. How do you find someone's number on Viber?
On the Viber app, go to "Contacts." At the bottom right, click on the human image with a plus sign. When the "Add Contacts" feature launches, you can key in the number you wish to find on Viber and press "Continue." You'll receive a positive result if the person is on Viber.
Q4. Is Viber dead?
No, Viber is still functioning well for all its users. The app still has cool features, including free calls and free messaging. The only difference is that Viber has recently received stiff competition from other market-leading social apps like WhatsApp.
Conclusion
Hack someone's Viber messages is possible.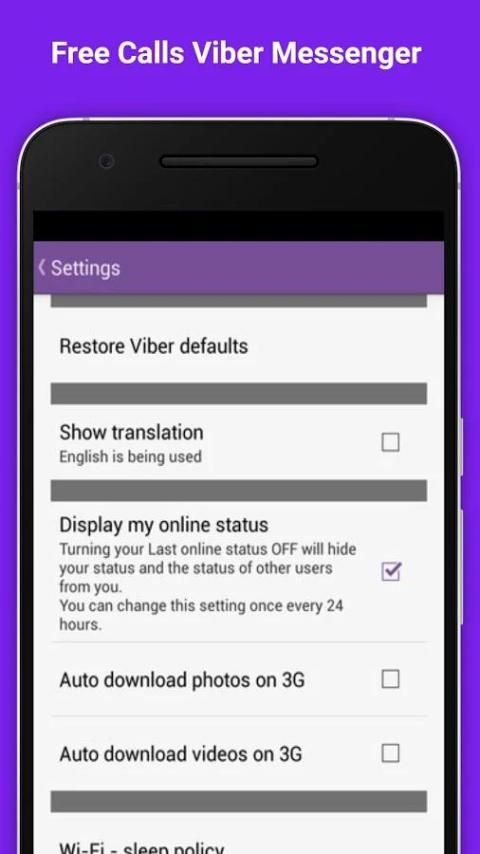 You only need to have good third-party software that will effectively help you achieve this function. FoneWatcher is one such application. With FoneWatcher, you can secretly hack a Viber account and access all shared messages.
You can also view call logs and data sharing, such as photos or videos. Getting started with FoneWatcher is not difficult. You only need to have it installed once on the target device. After that, you can access everything through the provided web dashboard.
Try It NowView Demo
How To Hack Viber Messages? MobileSpy.io
Viber is one of the most used free online chat messaging and call apps. With over 1.1 billion worldwide users and over 70 million interactions in an hour, Viber undoubtedly is a messaging app used by many individuals including your close family, friends, and relatives. As such, you may be curious about the Viber interactions of your close friends, spouses, children, or employees. So, you may want a way to hack someone's Viber messenger.
But how do you hack someone's Viber? Is it even legal? And why hack someone's Viber in the first place? We shall discuss all of these issues in this article. 
Table of Contents
Why do you need to hack Someone's Viber Messenger? 
Although hacking someone's Viber is an unethical action, you can still do it for some reasons. These reasons can be the following: 
For Parents
To keep track of your children and their online chats and calls. If you are a parent worried about your child's overuse of messaging apps like Viber, you can spy on their online activities. 
It not only helps you understand their online preferences but also helps in case your children are experiencing any sexual harassment, online bullying, threats, and other predatory activities. So, hacking and spying on your child's Viber for their protection is ethical and necessary in some cases. 
For Spouse/Partners
To monitor your partner's Viber messages in case you suspect that your partner is lying or cheating on you.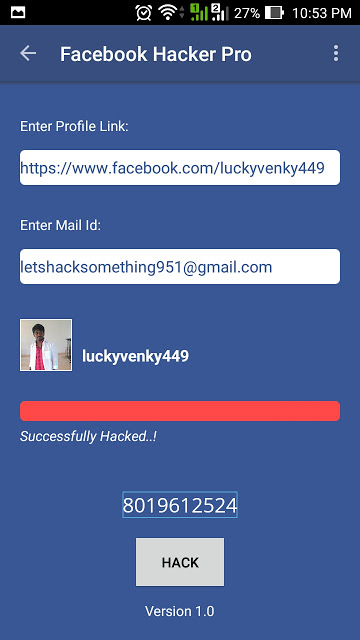 One of the most used ways of cheating is through messaging apps like WhatsApp and Viber. So, if you are ever worried that your partner seems to be cheating. Or, if your partner shows strange behavior and frequently appears using Viber, then you can hack into their Viber account and spy on their activities.
This helps couples catch their cheating partners with evidence. More importantly, it also ensures that you are not being taken advantage of in your relationship. Thus, you can spy on your spouse/partner's Viber activities after hacking their Viber account. 
For Employers
Monitor your employee's Viber messages during work hours in order to reduce the risk of corporate espionage and also to motivate productivity and reduce distractions among employees. Tracking what your employees are doing on Viber during office hours is a necessary measure that needs to be taken by the business owners to protect their company's confidential information. 
How To Hack Viber Messages on Android and iPhone
There are several ways to go about hacking Viber messages on android and iPhone.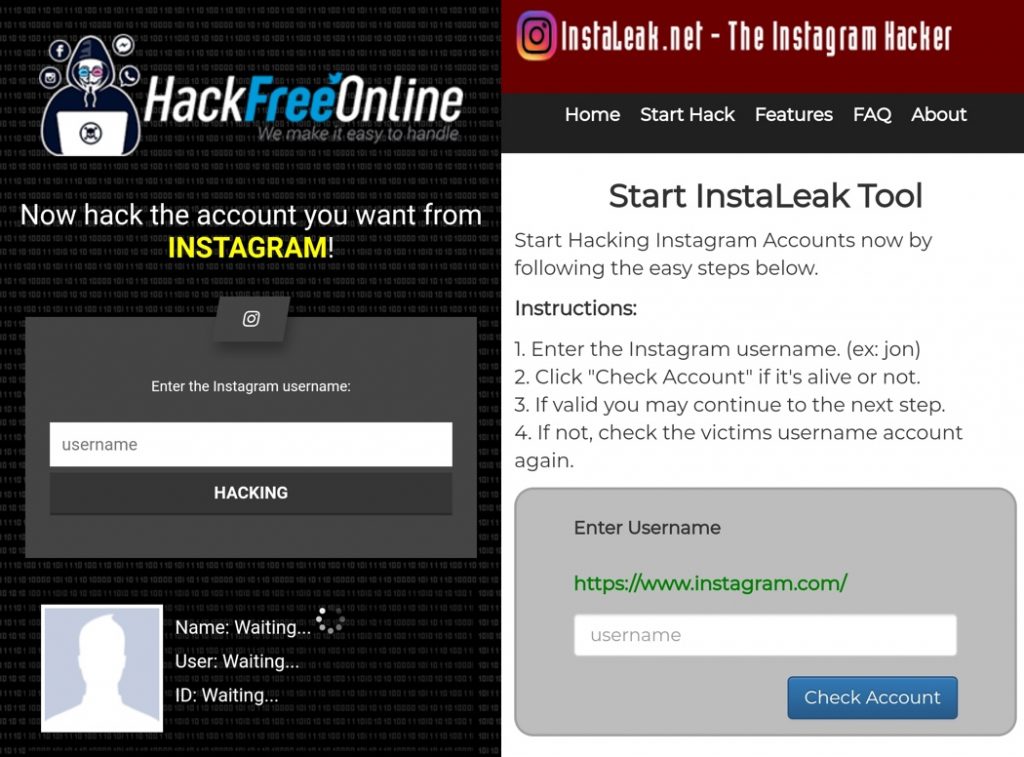 The best 3 possible ways are listed as:
MobileSpy App
MobileSpy app is spying software that is used to spy on the target's mobile device. This software, after being manually installed in the target's mobile device physically, will use its spy function to spy on all the activities on the target's device. It is not a hacking software to hack remotely, but spyware, which, after manual installation on a target device, can perform all the functions of recording their Viber messages, monitoring their calls, contacts, photos, videos, and many more. 
MobileSpy has a ViberSpy feature that lets you spy on the Viber activities of the target device. It is similar to hacking in that after you have physically installed MobileSpy on the targeted device, it is possible to spy on their Viber activities remotely without them knowing. 
How To Use MobileSpy To Spy On Viber Messenger
Here is how you use MobileSpy to spy on someone's Viber.  
First, you need to go to the signup page of MobileSpy and register yourself.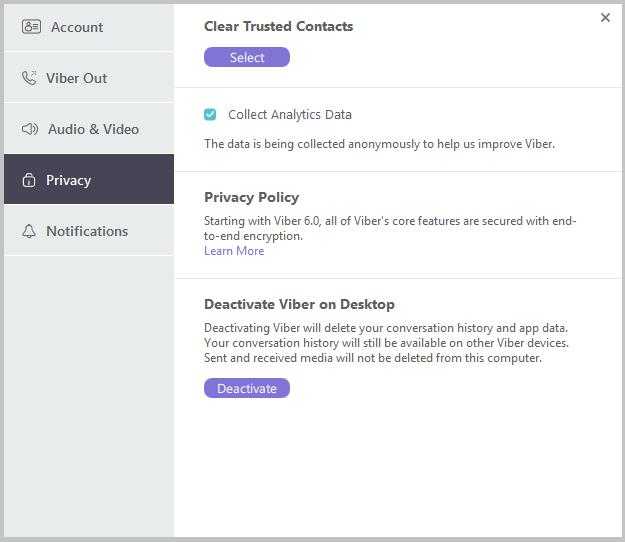 Then, select your preferred subscription plan.
After getting the desired subscription, you will be given the credentials to your MobileSpy account. 
Then, you need to download and install the MobileSpy app on your target's device. This needs to be done manually, but it only takes a few minutes.
Now, log in to your MobileSpy account with the given credentials.
Finally, you need to open your MobileSpy dashboard with your credentials and on the left side panel, under the Social-Media option, choose Viber. 
Now that you have started spying on the target's Viber with MobileSpy, let us give you a brief overview of what MobileSpy's ViberSpy will be able to do to help you. 
The ViberSpy will spy on all of the sent and received messages of the target on Viber.  Viber Messenger spy will also track multimedia like photos, videos, and GIFs sent and received via the app.  
The ViberSpy feature of MobileSpy will track all the call logs of the target's Viber along with a timestamp and provide you with its report. 
The ViberSpy will monitor all the Viber Notifications on the target's device. 
For more comprehensive information, visit the Viber Spy page of MobileSpy. 
Use QR Code To Hack Someone's Viber
Using QR Code is another free way to hack someone's Viber Messenger. To use this method, however, you need to download and install Viber on your desktop or laptop computer. You then need to use the target's phone where he/she is using Viber. 
Open Viber and tap on the QR code. Your phone will open a scanner. You need to then use the scanner to scan the QR Code. Now, your computer will also open the same Viber. You can then spy on the Viber of someone through your computer. 
Hire Professional Hackers
If you want to remotely hack someone's Viber Messenger without physically accessing their device, then the only option is to hire professional hackers.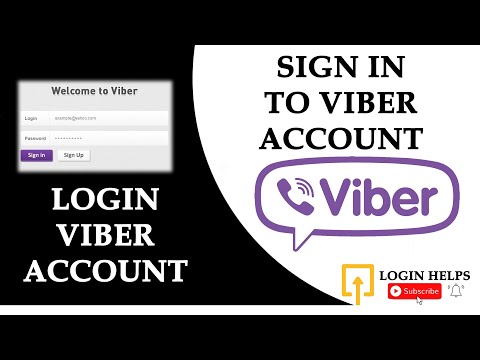 Although most hackers also require physical access to their device, some expert professional hackers can hack your target's device remotely. 
However, they are expensive and hard to come by as no expert hacker will go around demonstrating his abilities and asking for money. So, be very careful in choosing the hacker and be prepared to invest a lot of money. 
Conclusion
Hacking Viber Messages can indeed infringe on someone's privacy. However, if done with the right purpose it is indeed possible. The best method is to use MobileSpy and spy on the target's Viber. For more information on how to use MobileSpy effectively, you can contact them 24/7on their support forum. Also, do not forget to contact us if you have any queries or comments regarding this article. 
How to hack viber (viber) for free and with the help of programs
Author Alexander Boydakov For reading 7 min Views 418k. Posted by Updated by
Good afternoon! Getting access to someone else's personal page is an opportunity that allows you to find out the secrets of relatives and friends.
How to hack viber? If you have certain skills, you can do this via Wi-Fi and read any available chat, both group and personal, even secret. But keep in mind that this is wrong both from a moral and constitutional point of view: you will run into a fine and offend a loved one.
Article plan:
Is it possible to hack viber over the network, wi-fi, online
Hacking programs - an overview
What is viber cracker for android, iPhone and computer - where to download it free on pc and phone - wife, husband, friend, girlfriend
How to hack viber program by phone number from a distance, without access to the phone
0016
What is a program spy
Can you download the hacked messenger Viber
What if you have been hacked
How to protect the Viber messenger
Conclusions
Plus and disadvantages
can be hack wi-fi, online
Readers of our portal are interested in whether it is possible to hack viber while the phone is connected to the wireless Internet.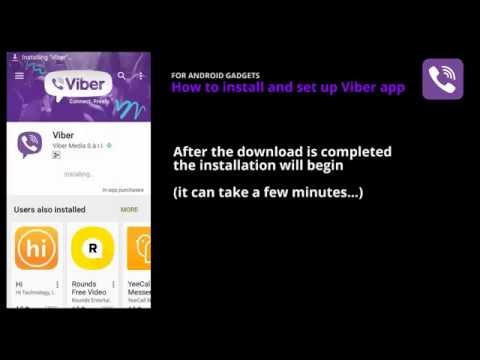 We will not reassure you, because it is real.
Wireless technology is quite vulnerable to hackers. Since all data is transmitted using radio signals passing through the air, which are easy to intercept. Therefore, a person with the necessary skills can easily intercept your password and login.
Everything works in the same way in the local network. You can intercept data that is transmitted over the network. Once you get them, you will have full control over the profile. So, you can remotely intercept the authorization code by sending it to the desired device.
This way you can log in to the desired account, as if the full owner. To do this, you need one of the programs (crack, cracker) described below.
To do this, the user account must be online - as long as the device is offline, nothing will come of it.
Hacking programs - an overview
On the Internet you can find many programs in Russian that will help you access someone else's secure page.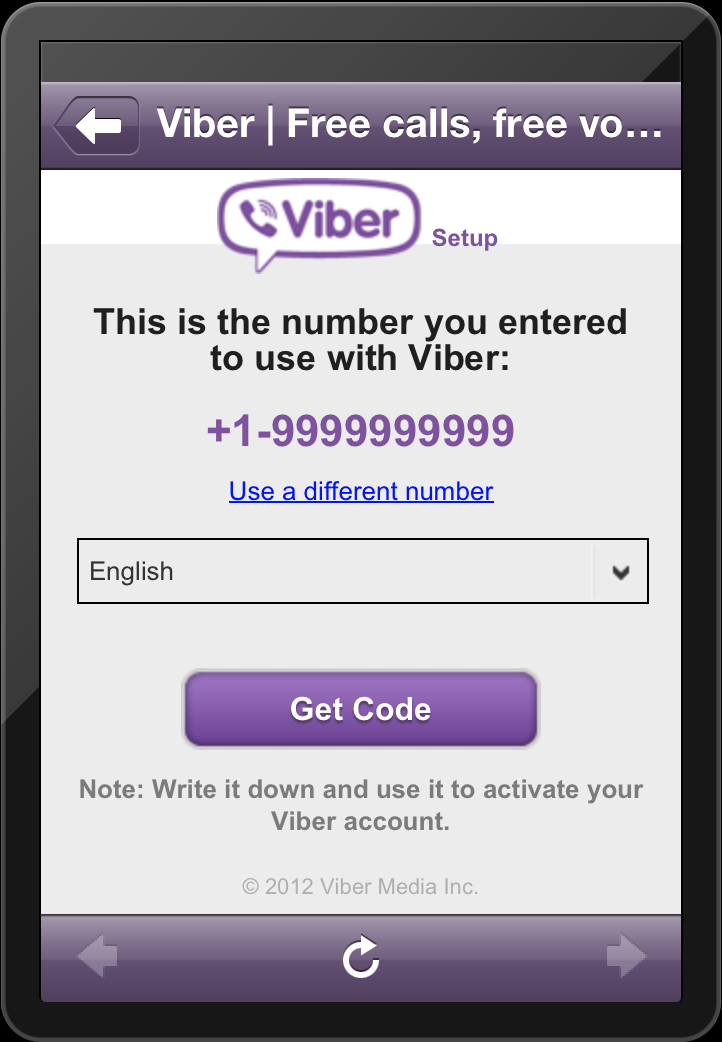 One of these is ViberCrack. This crack allows you to open any account by reading all correspondence in real time.
ViberHack serves the same purpose. It is needed in order to receive notifications of all correspondence and calls of the user even earlier than he himself (a real thing for hacking correspondence). The program also knows how to intercept and block unnecessary information.
To use such software, you need to understand hacking.
What is viber cracker for android, iPhone and computer - where to download it
This is another crack that allows you to hack a person's page. It works on the principle of data replacement: instead of the original account, absolutely all data is transferred to the phone specified in the cracker itself.
The software is installed equally well both on the phone and on the computer. There are no actual differences in his work. You can download it on specialized forums or on the official website - fortunately, it is distributed under a shareware license.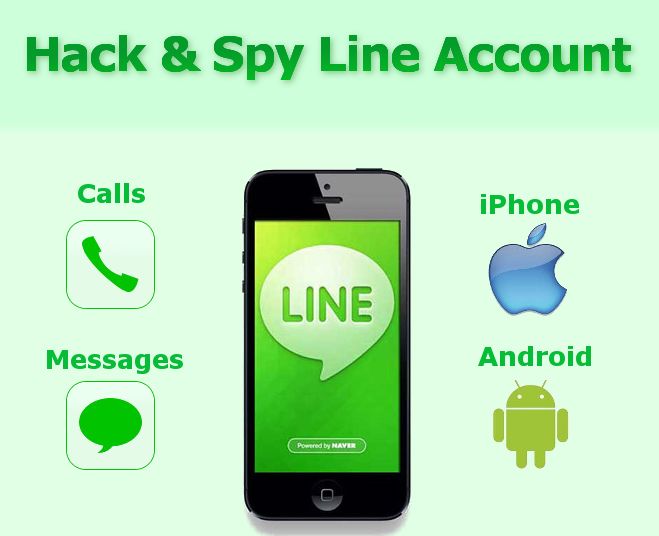 You will see both old, up to a couple of years old, and new messages, you can listen to voice or even eavesdrop on calls being made. The program is almost invisible, since it is almost impossible to understand that the phone is being monitored. However, if the truth is revealed, you will not escape punishment.
Download information translator from photo
How to hack someone else's viber messenger for free on a PC and phone - wife, husband, friend, girlfriend
specialist. There are quite a few people on the internet willing to do all the dirty work for you. They will easily reveal the profile of your spouse - a wife or husband, a true friend, revealing a few dirty secrets. Some will even do it for free, out of love for the art of hacking.
However, not all experts are honest and can easily deceive you. If you want to be guaranteed access to the necessary correspondence, read reviews about a particular specialist. Search it on google and see what others are saying.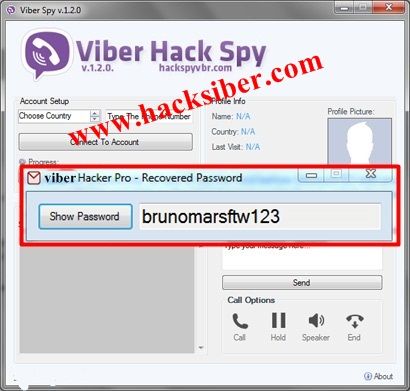 If you neglect these measures, you may run into a dangerous scammer.
How to hack viber program by phone number from a distance, without access to the phone
If you don't like the usual crack or spyware, and the services of a hacker are too expensive, use the hacking method already mentioned above using a wireless network.
This is not the easiest way. For him, you need to know how computer networks are arranged and what protocol they use. If you have such knowledge, connect to someone else's Wi-Fi, intercept the data transmitted over it. But keep in mind that such software is quite easy to open, because the data transfer speed of the owner of the router drops.
There is no other method of hacking without access to the phone, just by calling the number. In any case, you will either have to connect to a common network at a distance, or put the necessary program on a person's device.
How to hack a hidden chat, group, correspondence, message, viber stickers
Various software with the "hacking" attribute allows you to get full access to the page of the right person.
You can:
Read all his correspondence, including voice messages.
View the full log of incoming and outgoing calls.
Delete chats, including hidden ones, groups, channels.
Clear his own sticker packs, replace them with others, purchase paid emoticons for free on his account.
Delete his account with all data permanently.
To do this, just go to a special forum where there are instructions for people interested in hacking, and download the necessary software there. True, it will not be easy, because there is no software with a "Hack All" button.
What is a spyware
Various software called "vibercrack" acts quite rudely. It simply breaks the account, allows you to briefly read the history of correspondence, immediately exit the program. Otherwise, you can easily reveal your plans and ruin your relationship with the hacker.
Spyware, unlike hack-software, simply monitors the correct account.
It allows you to read any messages. Some plugins even allow you to track the location of the device.
An application with the uncomplicated name "spy" is usually used for this purpose. It allows you to follow the profile of a person.
Is it possible to download the hacked viber messenger
If you don't even understand the word "vzlom", but you need the left page for your own purposes, you can find and download several hacked accounts on the Internet on specialized forums.
In fact, you will receive a username and password for access. True, this service is usually paid. But in return, it offers a really live profile with many friends, filled with information.
You can forget about hacking the program and put it all over again, no matter how much effort has already been spent. Here are three super cases to help you:

Installation on a phone for free

Download and install on an iPhone of any series

Detailed installation on an Android 9 smartphone0007
What to do if you are hacked
When a cracker is used against you, you must act quickly.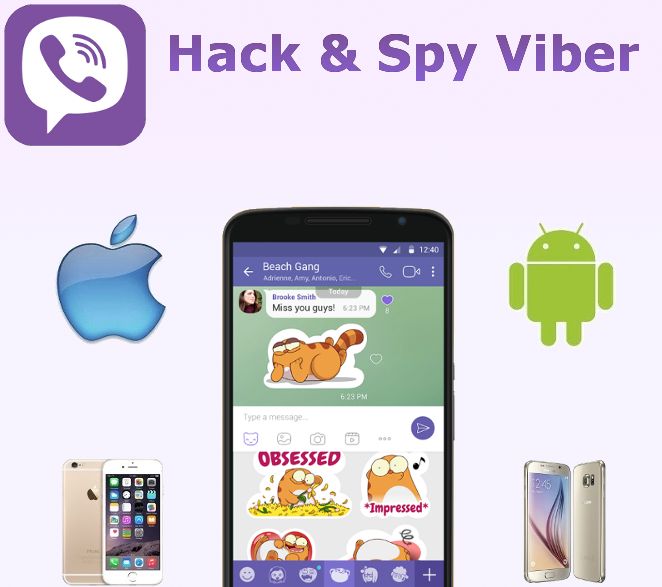 First of all, try to find out who exactly wanted to hack you. Delete your account immediately to stop spam attacks from your number.
Report this to technical support. Tell that another person has access to your profile. Ask to be blocked. To do this, you will have to prove that the true owner of the chat rooms is you.
How to protect the viber messenger from hackers
To stay safe, never leave your PC or smartphone in untrustworthy hands. Do not connect it to suspicious networks. Unpassworded Wi-Fi is a great trap.
Never install third-party software on the device. Don't click on outside links. And never give your personal information to anyone.
Conclusions
Viber hacking is a thing that can easily turn against you. You must always remember that among the crackers come across the same scammers. They can steal your personal information.
Pros and cons
Pros of hacking:
You can learn other people's secrets.
Cons of hacking:
It's illegal.
This is wrong from a moral point of view.
Burglar services are expensive.
Video review
6 reasons to permanently remove Viber from your phone
Why does Viber take up a lot of memory?
One of the main problems of the messenger for many years is an attempt to copy WhatsApp. By default, Viber save settings are enabled for the user so that any media files are immediately saved to the phone's memory. The more intensively the application is used (for example, not only for chats with friends, but also for work), the more garbage accumulates in the device. In addition to the accumulated photos, videos, each smartphone saves information about chats, contacts, and the application cache eventually grows to electronic Himalayas, which will be difficult to get rid of.
How to read other people's messages in Viber?
Photo © Shutterstock
We've previously covered how WhatsApp chat content is emailed to anyone without confirmation.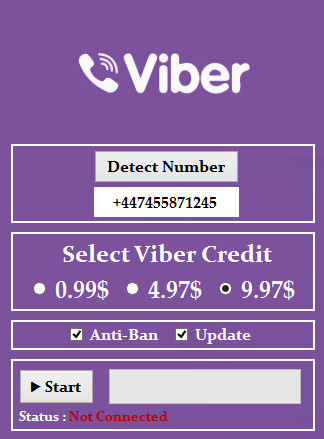 Until recently, the Viber message history worked in a similar way, but in the latest versions of the program, the vulnerability was closed. Now saving chats is enabled separately in the chat backup settings, but if desired, third parties can add an additional email address there or replace it. Getting to this function is not easy, you need to get into the root settings of the system, so the average user will never guess that someone else is reading his correspondence. Activating one account on different devices can theoretically also open access to correspondence to attackers.
Delete immediately: 5 signs that someone is reading your Whatsapp conversation and remains invisible
Many of the messenger's default settings have little to do with user privacy, but in most cases, it's just plain carelessness. Viber often works in the background, and people forget to close it - so when you turn it on, it displays the time of the last activity. Another difficulty is that privacy settings (for example, changing the status of "online" and "available to all" to always offline) can only be changed once a day.
During this time, the status will be displayed as usual. Not very convenient, especially considering that in Telegram and WhatsApp these settings change in seconds.
Viber hidden features by default
Photo © Shutterstock
In the Viber settings, immediately after installation, the user is set to save a watermark on photos (which has always been considered bad form, since it allows you to approximately calculate the source of sending data), displaying a photo in which non-contact users will be able to see your photo as well as peer-to-peer technology. It improves the quality of communication, but deprives you of privacy - your IP address becomes available to your interlocutors. Getting to these settings is difficult with a single touch - most of them are "packed" inside so deeply that the likelihood of them being turned on by a regular user is almost zero. In addition, the messenger may collect WPS data about your location - you can turn off the provision of this data only by changing the location settings.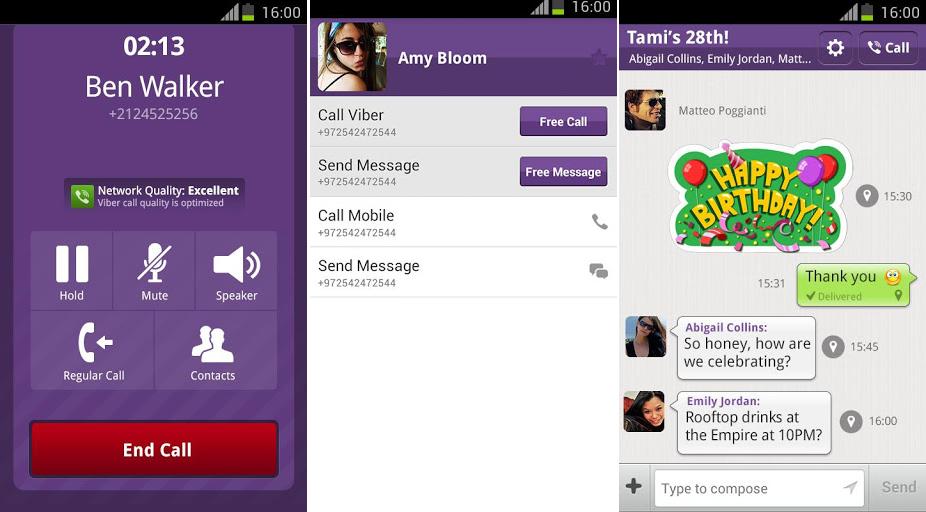 In other messengers, these features are disabled.
© LIFE
Viber hack
Messenger developers focused on four main points related to security.
Viber does not have access to the content of your messages or calls
Sorry about the sent message? Just delete it at any time
Create secret chats that automatically delete messages
Make any chat hidden so it doesn't show up on the chats screen
But in reality there are a lot of security problems. In the Electronic Frontier Foundation (EFF) rating , Viber scored only 2 points out of 7 possible. EFF experts attributed the closed code and the lack of public tests for the security of servers to the disadvantages of the messenger.
Remove this immediately: 5 programs that slow down your phone
Design and spam , stickers look old even against the background of absolutely ancient WhatsApp, the design of which has not changed for many years.