How to add custom locations on instagram
How to make your own (custom) LOCATION TAG on Instagram
In this blog post, we'll teach you how to create your own special, custom location on Instagram. So you can "be" anywhere you say you are.
(Or so you can get people to tag your new restaurant, office, apartment, event — you get the picture whatever!)
But first, I've got a question for you.  What's wrong with the picture below? 
View this post on Instagram

"My mama always told me that miracles happen every day. Some people don't think so, but they do."

A post shared by Danielle Hertel (@danielle.hertel) on
Did you spot it? 
Is it?
a) she's on a green screen.
b) is that mars?
c) The location tag says "The Wisdom of Forrest Gump" – and that's not a real place!!!
The answer is…
(drumroll please)
(suspense building)
(…) (…) (…)
It's "c" – you silly gooses!
But here's a better question…how did she do that?!?!
And that's what this article will teach you. How to create your very own funny, practical, or nonsensical custom location on Instagram. But first, some backstory. (Skip ahead to go right to the step-by-step-instructions).
Let me tell you a story about my life
In the age of social media, our society has a growing curiosity concerning the whereabouts of our friends, our families, even our exes, estranged aunts and childhood bullies…. We wonder what they're doing out there.
What are they up to? Where are they eating? What's that restaurant they posted from while on a date?
Of course, you've seen those you follow on Instagram tag their location, or your friends on Facebook "check-in" to a restaurant, coffee shop or some other attraction.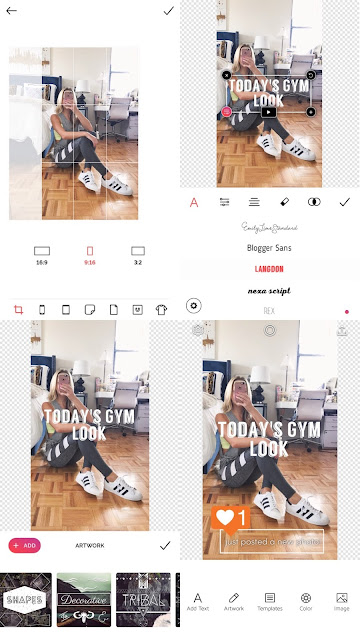 And, if you're anything like me, you've probably clicked on one or two (or 35) of those location tags to check them out, wondering what those paces offer and why they're popular with our friends.
With every location tag we follow to a venue's social media, directory or web page, that business suddenly has our engagement — which is an opportunity for them to gain new customers.
If you're a business owner, this last bit should have gotten your attention, at the very least!
---
To the Instagram Marketer
(A Love Letter)
Click here to see what's inside.
---
Custom Location + Business = Major Key
Did you know you can create your own custom location for your business? And that your location can be tagged, shared and followed by users who are interested in your content?
You don't need to be a business owner to create a custom location.
Locations can be a great way to have fun with your Instagram feed or give your followers some additional insight.
For instance, an Instagram family might want to create a custom location for their house and title it, "The Bungalow." Or a group of friends could create a custom location called, "The Hangout." The opportunities are endless.
However, if you are a business owner, creating a custom location is almost essential in gaining more exposure. Here are the exact instructions for creating your own special location on Instagram:
How to Create a Custom Location Tag on Instagram [Step-by-Step Instructions]
In order to get a custom location on Instagram, you'll need to head over to… Facebook? Yes, you heard correctly. Since Facebook bought out Instagram in 2012 (for $1 Billion), the two social media titans operate on the same system.
This means you often need one to access certain functions on the other. Creating a location is a prime example.
You will be setting it up on Facebook so that you can use your new location on Instagram.
Let's get started!
Step 1: Check-In
On the Facebook homepage, you should see a "Check In" button located underneath the status bar.
Click on this, and you should see a list of popular locations near you. If you are not seeing any locations, make sure to…
Step 2: Enable Location Services
You need to have your location services turned on in order to create a custom location. You can do this by going into your Settings > Privacy > Location Services and allowing your Facebook app to know your location.
(If location tracking isn't something you want, you can turn this off as soon as you're done setting up the custom location.)
Step 3: Name Your Location
Once your GPS permissions are turned on, go ahead and type in the name of your custom location (in most cases you will want this to be the name of your business).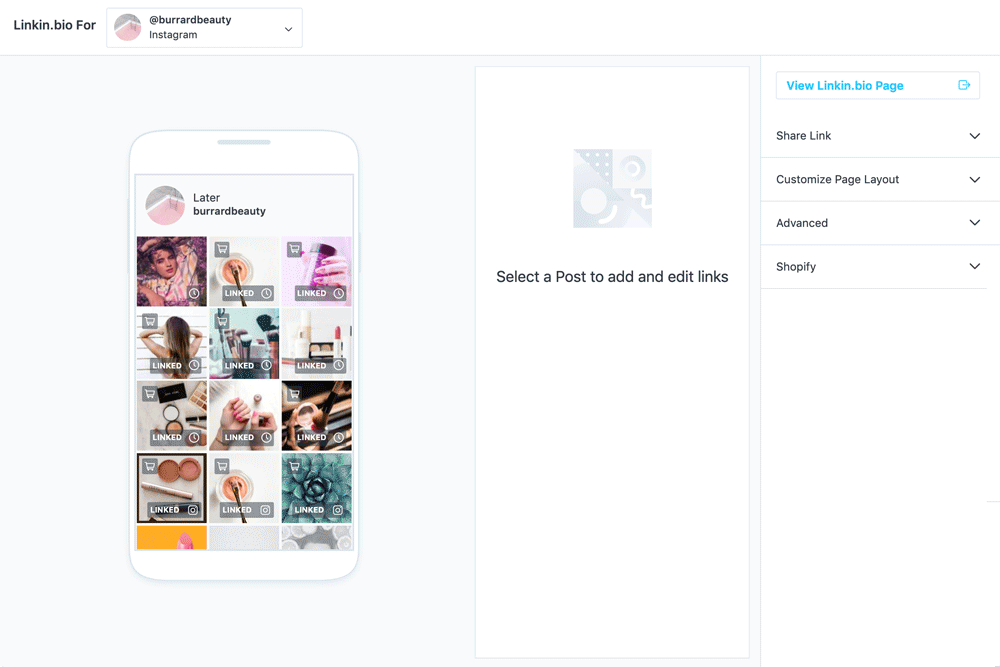 Make sure to use capital letters and proper grammar — this is what people will see when they tag your business!
Step 4: Add Your New Location
Ignore any other locations that auto-populate while you're typing in your custom location. Instead, find the "Add Location" option, located towards the bottom of the Check-In screen.
For the sake of this tutorial, let's say I own a flower shop called Beautiful Blossoming Buds.
As you can see, there are no other businesses or locations with that name.
Note:
If you find your location name
is
taken, get creative with your new name. Use keywords that allow your audience to know what your business entails. The more specific, the better!
---
Need help 
managing your company's Instagram
,
getting
more followers,
creating
awesome social videos, or
optimizing 
Facebook Ads?
You've come to the right place.
Get in touch for a free demo.
---
Step 5: Choose a Category
After clicking on the "Add" button, you'll be taken to a prompt to pick a category for your location.
It's important to choose an accurate category so people can find your business when searching in your niche.
For my example, I chose the Floristry category for my business, Beautiful Blossoming Buds.
Step 6: Pick a Physical Location
After choosing a category, the next step is to determine your exact location. This process works best if you are physically at the location of your business. (I'll go over this in more detail below.)
Step 7: Claim Your Location
After creating your location, find it on Facebook by typing it into the search bar at the top of the Facebook homepage. When you find it, you should be brought to a page where you can click, "claim this location.
"
Do that and you're done! Creating a custom location is a super-simple process with a lot of payoffs.
Now when you want to post a photo on Instagram, your new location should now be available to tag and share.
Troubleshooting
Facebook can be finicky, so if you still can't seem to access your custom location on Instagram, consider the following:
Test Out Another Category: Facebook really wants you to be specific with the category your business falls under. Play around with a few different categories and see if that does the trick.
Be in the Exact Location – or really, really close. Custom locations tend to work better when you're creating one in the exact spot of your business. If entering in an address from elsewhere didn't work, try creating the location while you are physically there.
Benefits of a Location Tag For Your Business
So why should you bother creating a custom location in the first place? Does it really affect your business that much?
The short answer is Yes.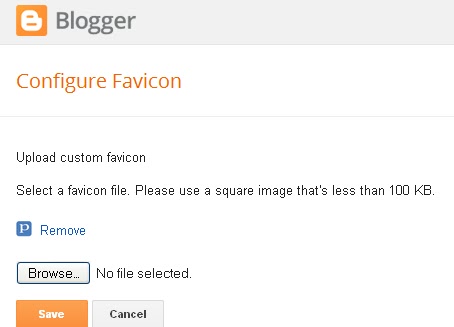 Above all else, a custom location creates exposure for your business, literally putting it on the map for social media users. More exposure means more customers and more customers leads to more profit …that part's kind of a no-brainer.
Source
How a Custom Location Tag Creates Exposure for Your Business
For starters, potential clients and customers will have an easier time stumbling across your business.
Locations work in a similar way to hashtags. When a user searches a particular word or phrase, any hashtags containing that word or phrase populate.
It's the same process with locations.
Let's say I'm sitting in my apartment in Los Angeles, and I want a cup of coffee. Maybe I want to try out a different coffee shop I haven't been to, or I'm new to the area and looking for local businesses. I'm going to use Instagram to find a business that sells coffee.
(In fact, there has been a dramatic increase in the number of people who use Instagram as a means to search for places to eat and drink, using it Iike Yelp!)
As you can see below, a simple search of the keyword automatically generates a list of all locations near me that make and sell coffee.
When you create your custom location, your business will appear in search results and increase the chances that someone might stumble across it and try it out.
Insta Stories
Instagram Stories is another way you can use a custom location to increase your reach.
The Stories feature continues to grow in popularity, and it's easy to see why. Through this platform, users can easily upload photos or boomerangs, tag friends, use hashtags, countdowns and share their location.
Allowing your business to be tagged by you or, more ideally, by your happy customers, is an easy way to spread the word about your products and/or services.
Higher Engagement for your Page?
And if all that exposure wasn't reason enough, what if I told you that posts with a tagged location have higher engagement than those without?
In 2016, Instagram released a statement about their new algorithm, quoting that "the order of photos and videos in your feed will be based on the likelihood you'll be interested in the content.
"
What does this mean?
Well, let's pretend you are in the coffee business, and caffeine-hungry Instagrams users are searching for coffee shops or coffee-related products like we do. The likelihood you will appear in the feed of someone who enjoys coffee increases when you have a custom location turned on.
This is because Instagram can identify your business through your location and category. It can pick up on keywords in your custom location and place your popular content in the feed of applicable users.
What Does This Mean For Your Business?
All this, again, means more exposure for your business without you having to lift a finger (well, after those couple of strenuous finger-lifts involved in that 5-minute Facebook step).
A custom location can be set up in no time, but it will have long-reaching effects on your customers finding you and how, in turn, your business will go forward.
It only takes one location tag to lead to an inquiry, leading to a new customer, who makes a new location tag, and your reach will grow on.
If you're a brand trying to grow your business, and you haven't created a custom location for it yet… what are you waiting for? It's a great way to gain more exposure and spread the word about your products with minimal effort on your part.
How many times have you checked out an interesting new location because you saw it tagged on social media?
How To Create a Location on Instagram
Instagram does not allow users to create custom locations on the app. To add a location to your Instagram posts, you must search through the pre-existing locations available. Luckily, there is a way to create a custom Instagram location – all you need is a Facebook account.
You can use Instagram locations to add context to your posts, to tag your business' location, or even just to add a funny fake location to your post. Whatever your reason may be, follow these simple steps to create a new location on Instagram.
Create a Custom Location on Instagram
These are the basic steps to create a custom location on Instagram.
We'll walk you through the details of each step, but if you want to create a new location to tag on Instagram, follow these instructions:
Log in to Facebook and click "Check In".
Type in your custom location name and click "Add".
Pick a category and physical location for your new location.
Go to Instagram and use your new location.
There can be more steps along the way: you may need to turn on location services to check in on Facebook, and sometimes the location does not appear on Instagram right away. If you've tried this simplified version without success, keep reading for an in-depth breakdown of how to create a custom location on Instagram.
How To Check In On Facebook
Facebook owns Instagram, so to create a new location on Instagram you must go through Facebook. Instagram only recognizes public locations from Facebook, so you can create a location on Facebook that will then appear on Instagram as well.
To create a new location on Facebook, all you have to do is check in to that location.
Turn on Location Services
To check in on Facebook, you have to have your location services turned on first. If you are not sure if your location services are turned on, try checking in – if they are off, Facebook will direct you to Location services in your settings. Follow these steps to turn on location services on Facebook:
On your Facebook mobile app, click the three vertical lines in the bottom right corner.
Scroll down and click "Settings & Privacy" > "Settings".
In the "Settings" menu, scroll down to the "Privacy" heading and click "Location".
Click "Location" and you will be taken to your device settings. Click "Location" here and choose either "Always" or "While Using the App" to give Facebook permission to access your location.
Check In To Custom Location on Facebook
Once your location services are turned on, you can create a custom check in location on Facebook.
Follow these steps to check in on Facebook:
On your homepage, click "Check In" under the status update box. You may have to click the ". . ." on the browser version to see the "Check In" button.
Type in your custom location as you want it to appear on Instagram. The first letter must be capitalized, and the location cannot begin with a symbol or an emoji.
There may be other locations with similar names but in different locations. You can still create a new version for your geographical location, if you wish. Whether the name exists elsewhere or not, click "Add Your Location Name" at the bottom of your screen. 
Choose a category for your location – it can be for your restaurant, your home, or "Just For Fun".
Search for the physical location you want your geolocation attached to. You can search by city and then choose to add more specific details like address and zip code. You can also click "I'm currently here" to simply connect to your current location.
Check in to your new location to confirm its creation.
Add Your Custom Location to Your Instagram Post
Now that you've created your location on Facebook, you can use it on Instagram. To add your location to Instagram, create a post, and under the area where you type in your caption, click "Add Location". Type in your new location, and it should appear. Click your location and then share your post.
What If My Location Does Not Appear in an Instagram Location Search?
Some people have had trouble creating locations that appear on Instagram. They may appear and then disappear or never appear at all, even if you've checked in on Facebook. If you're having trouble getting your custom location to work, try these troubleshooting tips:
Create the location near you. If you made the physical location in a totally different country or area, Facebook and Instagram may not recognize it as valid. Create locations within a few minutes of your actual location for a better chance of it working.
Try checking in again. Sometimes it takes a few check ins, or some time, for Facebook to recognize the location and transfer that information to Instagram.
Choose a real, accurate category. The "Just for fun" option is innocent enough, but often those locations are rejected. Pick a real category for your location if applicable.
Create a Facebook post using your location. Some users have reported that checking in along with a status update of some sort led to their location appearing on Instagram.
Give it time. Sometimes it takes some time for Instagram's locations to update. If an hour passes and you still can't find the location you checked into on Facebook, then try some of these other tips.
Link Your Facebook Business Page Locations to Instagram
If you run a Facebook business page, you can create a location for your business that will also connect to Instagram.
If you have multiple locations, you can add each of those on Facebook, creating multiple options on Instagram as well. The steps for checking in are essentially the same, but you must have access to manage the business page.  
Log into your business' Facebook account, or an account with administrative access to your business page.
Go to "Business Manager".
Click the three vertical lines in the top left corner to access the dropdown menu.
Under the "Assets" tab click "Business Locations".
If you don't have a location already, click "Get Started" and Facebook will walk you through the steps to create your location. This process is very similar to creating a location in general.
When creating multiple business locations, Facebook creates a "main page" that manages all locations and your brand, as well as "child" pages for each location that link from the main page. Check in to these locations to use them on Instagram as well.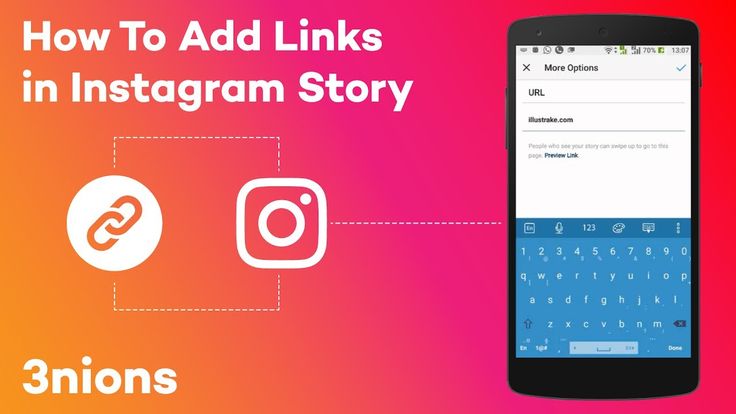 How To Add a Location To Your Instagram Story
To add a location to your Instagram story, the location must exist already. If you want a custom location, go through the process above to check in on Facebook first. Once your location exists on Facebook and Instagram, follow these steps to add it to your Instagram story:
Click the camera icon in the top left corner to create a story.
Take or select a photo.
Click the smiley face sticker button.
Click the Location sticker and search for your location.
Select your location, finish editing your story, and send it.
How to create a geolocation and add a place on Instagram
24571
6 min.
Does geotagging work in 2021 and what is it all about?
Geotag or geotag indicates the location of a specific object on the map. This is an effective marketing tool for business promotion, which is able to increase account traffic and post coverage.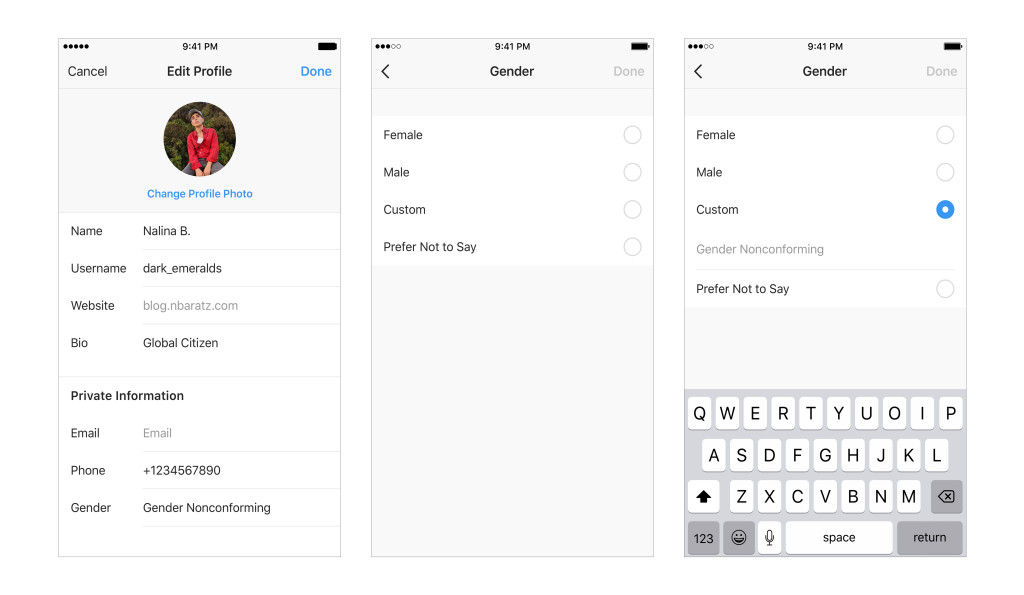 This is not just a dot on the city map, but rather an active link where the user can find your business account, see photos or reviews of other users about your company. And yes, it works in 2021.
Today we will figure out how to add "my place" and create a geolocation on Instagram, as well as consider the reasons and actions if the geotagging does not work.
Go to www.facebook.com/bookmarks/pages.
Select the desired account to which Instagram is linked.
Then you need to click "+ Create a publication ".
Along with this add " Mark visit ".
A search bar appears, in which we enter the "name" of the page. This name will be displayed as a geotag on Instagram and Facebook for your users.
Since " name " is not familiar to Facebook, it needs to be added to the list. After all similar options in the list, there is an option " Add seat ". Select and click.
The next step is to enter our information. We need to specify the label name, address, city. Then " Save user location ".
Important : we recommend working from a PC or laptop, because the list of cities on mobile devices may not be fully disclosed, even if you enter the name suggested by Facebook itself.
More importantly : you need to choose a city from the list provided by Facebook. Just enter the city and drive in information from the list - not comme il faut.
Order is very important. You need to write the names of streets, avenues, alleys, boulevards, squares exactly in the format that is accepted in your country. For example:
st. Plekhanovskaya, 66
Gagarina Ave., 20A
blvd. Yuryeva, 9
This format may also work:
Plekhanovskaya street 66
Gagarina prospekt 20 building A
But it doesn't always work with the second format.
Often the geotag was simply not created. However, the reason is unknown. However, if you try again with the first format (Plekhanovskaya str., 66), the geotag will appear.
Index . You need to take only from Google Maps.
Use extreme caution when geotagging new street addresses or those that have recently been renamed. Facebook will not geotag you if any character or symbol other than the index itself appears in this field. Also, do not forget to check if you removed the space before the index (if you copied it from Google Maps, this may be the case), otherwise there will be no geotagging.
We carefully check the data and click " Publish "
It may also happen that a similar name already exists. In this case, Facebook will offer to replace it and even offer you their own options. Use them or come up with something new - it's up to you.
Important : the " Create " button starts an irreversible process: you will no longer be able to make changes to the created geolocation!
We created and share it on our page. You can make the post public or hide it by selecting the " Only available to me ."
Geotagging time varies. It could be 10 minutes or it could be two weeks. But practice shows: from 20 minutes to several days, so we must be patient and wait.
When geolocation appears, it can be added to new publications or to posts that have been made previously. To do this, we use the editing functions. You can also "add to stories ".
There are situations when the geotag you created does not work. You cannot list it in a post simply because it is not on the suggested list. This indicates that something "went wrong" during setup.
There are several ways to get out of this situation:
It makes sense to wait 20 minutes, because the created marks do not always appear immediately.
Check if the Facebook business page is linked to your Instagram account.
Check phone settings: geolocation must be enabled. When working with geotagging, it's important that Instagram and Facebook track your location. Also check the app permissions.
Try restarting the application. If it doesn't work, try restarting your phone. There may be a bug in the mobile device itself.
You can create a geotag for any city, no matter where you are. However, when creating a post, the app will pull up your current location.
It is better to carry out the process of creating a geotag from a PC or laptop. On mobile devices, you may experience difficulties at some stages.
The tag appears through the creation of a Facebook business page.
Create a business page only from the work profile of an employee or company.
The appearance of the geotag is unpredictable. Sometimes it can take 15 minutes, sometimes it can take a day. In that case, it makes sense to wait until Saturday evening. But if the geotag still doesn't appear on Sunday morning, read the article again and try again.
Check if there is another geotag at your address? In this case, there is a risk that Facebook will remove your version.
You can't rush to work with geotags. You will need all kinds of stress resistance and iron patience. I wish everyone more subscribers and customers who subscribed and completed the target action through correctly working geotags!
July 29, 2021
Daria Shalimova
SMM Specialist
We believe in every project, we bring everything to the ideal
How to create personas and answer the question of what "hurts" your target audience?
How to choose the right presets for a beautiful Instagram feed?
Cases from digital marketing, design, development of online stores, websites and mobile applications
Geolocation on Instagram - how to add, search by geotag + promotion
Contents
How to add a geolocation
– To stories
– To a publication
How to create your own geolocation
An example of promotion through geolocation
FAQ
How to search by geolocation?
– How to get to the top on Instagram by geolocation?
– How to view stories (stories) by geolocation on Instagram?
- What if the location is incorrect?
– What to do if geolocation disappears?
- Is it possible to turn off geolocation on Instagram?
- Is it possible to find out the location of a person through Instagram?
– How can I find out how many people have seen a post by geolocation?
Instagram geolocation is a tag indicating the place where a photo or video from a post was taken.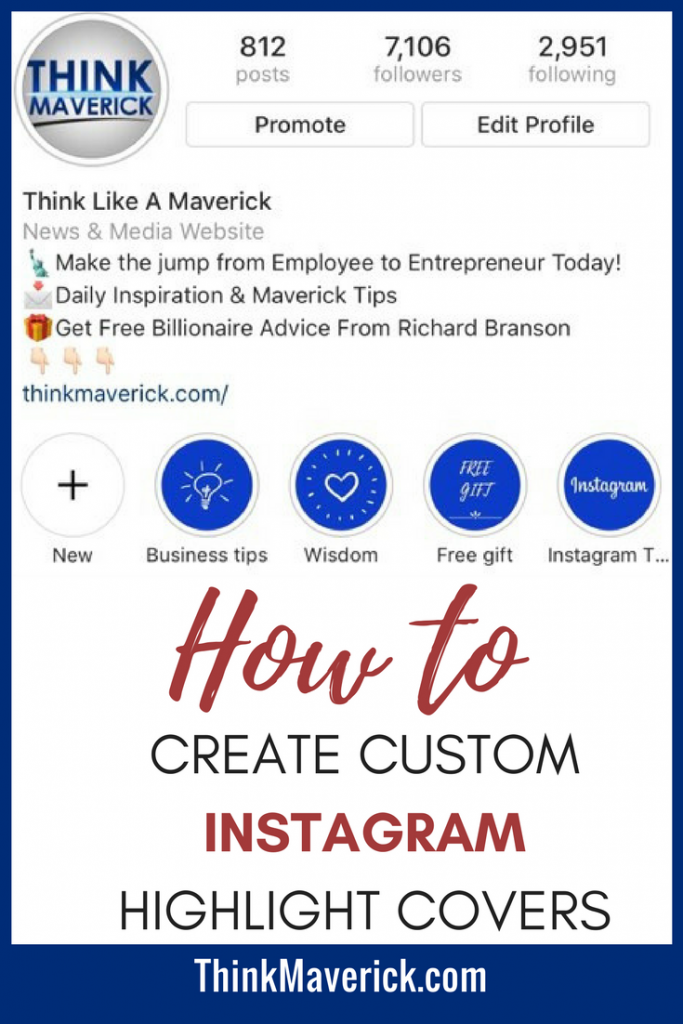 It is placed directly above the post and looks like a line of information.
Geolocation on Instagram is right above the post.
Clicking on this line takes the user to the geotag page. All publications containing this tag are collected here.
The most "Top" posts are displayed first.
This is what the geotag page looks like.
Any post can get to the "top" by geotag. For this, it is not necessary to have a lot of subscribers and a lot of activity. Algorithms individually form a "top" based on interests for each user. Simply put, they show in the "top" what may be of interest to a particular user.
Publications that are not in the top, fall into the "Recent" section.
In the "Recent" section, there are publications with a geotag that did not make it to the TOP.
Here they are displayed depending on the time of publication. Recent posts are at the very top.
Thus, any user can see photos taken in one place by different people through a geotag, as well as see how this place looks at different times of the year, and find out who tagged here.
If desired, at the top of the screen, you can again click on the name of the geotag and see the place on the map in order to understand exactly where it is located.
To see the place on the map, click again on the geotag name.
By clicking on the icon in the upper right corner, you will be able to open a point on the map of your smartphone in order to get a route to it or copy the coordinates.
Through the icon in the upper right corner, you can open a point on the map or copy its coordinates.
How to add geolocation
The geotag is not specified automatically. The user himself adds it to the publication or stories at will.
To stories
1 Select a photo (video) and upload it to the story editor;
2 Click on the sticker icon;
Story Editor → "Stickers"
3 Find the "Location" sticker;
Select the "Location" sticker.
4 In the opened list of places, select the appropriate location;
Select a suitable location from the list.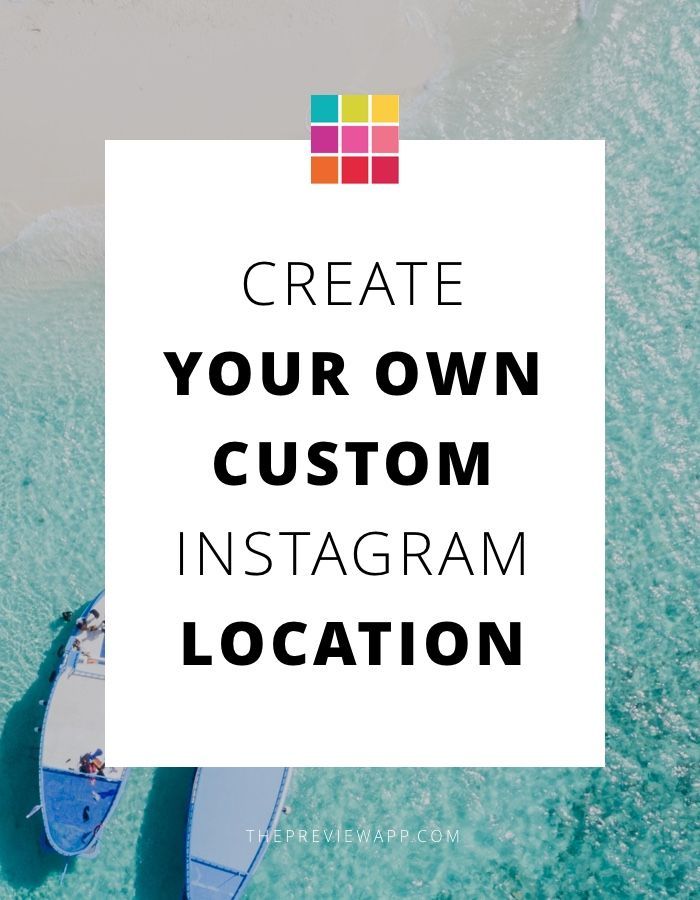 5 If none of the labels match, use the search bar to find the correct location;
You can find the desired location through the search.
6 Position the sticker anywhere on the screen.
Position the sticker anywhere in the story editor.
Done 🎉, you have added geolocation to stories.
Go to publication
1 Select a photo (video) and upload it as a publication;
2 Before publishing a post, click "Add Place";
Click "Add Location" before posting
3 Select a location from the options provided or use the search;
4 After the geotag appears below the photo, publish the post.
💭 You can change the geolocation or delete it at any time. To do this, open the publication, click on the "…" icon in the upper right corner, select "Edit" → "Remove location" or "Change location".
Geolocation can be changed or deleted at any time.
Instagram does not always accurately determine the location. If a photo on a smartphone has a geotag, Instagram considers it and prompts you to mark this particular place.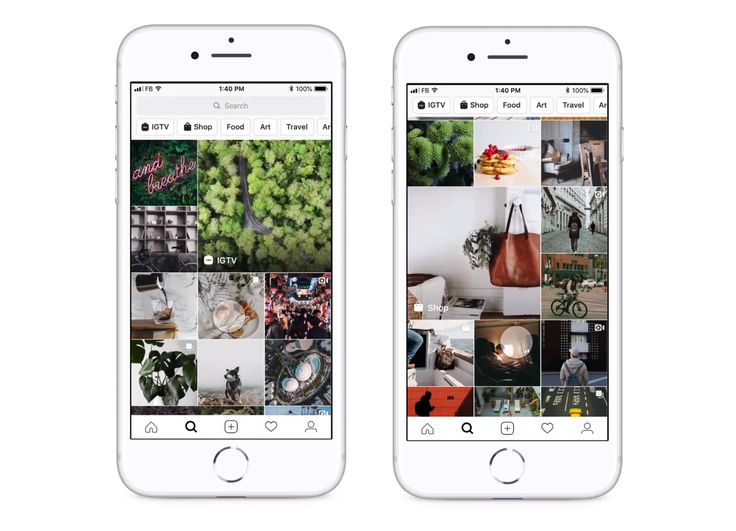 It can also offer tags that are most often put by people who are in the same place as you, and geopoints that you put on past publications.
You can select any location, even if you are not near it, and even if the picture was taken in a completely different location. Just enter the desired place in the search and add to the publication.
How to create your own geolocation
Instagram used to allow you to create custom geotags. Now this cannot be done. All instructions currently posted on the Internet are not relevant for 2021. The option to attach a geotag to a Facebook post does not work either. You can list your unique place on Facebook, but it won't show up on Instagram. This confirms the official response of Instagram.
💡 But still there is one way to add a label, it suits brands and companies. All that is required is to create a brand page on Facebook and indicate on this page the address of the organization in the format "city - postcode - address".
In some cases, this address will be available on Instagram as a geotag in a couple of days.
Today, this is the only way to create your own geolocation. But even this method does not work for all companies.
An example of promotion through geolocation
By geo-tagging posts, you can increase their reach and attract a new audience to your blog. I geotag every post. On average, this brings 300-500 additional views.
For example, this tag brought me 349 additional views. Many went to the account, saved the entry, reposted it.
An example of a geotag that generated 349 additional page views.
Based on geolocation, the post was found by several publics surveying travel destinations and reposted to their stories. This helped reach a new audience and attracted 20 targeted subscribers to the blog in a day.
The publication was posted back in January, but it is still in the "top" and brings likes, comments, saves.
Publication with the geotag "Toksovskie Heights" has been in the TOP for 8 months.
💭 Geotags are perfect for offline business promotion. It doesn't matter if you are promoting a cosmetics store, a cafe or a bar - geotagging your posts will help attract visitors. People often look for interesting places near their location, and find out about them through geotagging searches.
Geotagging is ideal for offline business promotion.
FAQ
When working with geotagging, you can encounter a variety of problems. Below I have collected answers to frequently asked questions on the topic for you.
How to search by geolocation?
If you want to see photos tagged with a specific location, there are two ways to find them:
Open a post with a geotag you are interested in, click on it, and you will see all the photos with the same tag.
Click on the "Magnifier" at the bottom of the screen, then on the "Search" line and on the "Geolocation" icon. Select the option "near the current location" or type in the name of the location.
You can find geolocation through "Search" → "Geolocation".
Then it remains only to click on the desired geotag and you will be taken to the page with the posts to which it was added.
How to get to the top on Instagram by geolocation?
In order for your publication to be seen by as many people as possible, you need to get into the "top" by geolocation. There is a lot of misinformation on the internet about this. For example, many people think that posts that get the maximum likes and comments within an hour after publication get into the "top". It is a myth.
Here's what you need to know about "top":
Each user sees his "top" publications. It is formed by the algorithm individually based on personal interests, content that the user is looking for and likes. Both a post with 1000 likes and a post with 10 likes can get into the "top".
Getting into the "top" is affected by both the relevance of the post to the interests of other users, and the ratio of coverage and engagement. If the algorithm has a choice of which post to display in the "top": the one that was seen by 100 people, of which 50 liked it, or the one that was seen by 1,000 people, of which 100 liked it, it will choose the first post.
The higher the engagement rate, the more chances to get into the TOP
So, in order to get into the "top" by geolocation or tags, your post must match the interests of the user who opened the "top" and have a high engagement rate. Create engaging content, periodically clean your account from bots and users who do not respond to your posts, and you will have every chance to reach the "top".
How to view stories (stories) by geolocation on Instagram?
More recently, not only publications, but also stories were reflected in the "top" by geolocation. Unfortunately, this feature is no longer available. Stories are no longer reflected on the geopoint page.
What if the location is incorrect?
If the location is incorrect, check if Instagram has access to your geolocation.
To do this, go to the settings of your smartphone and find the "Instagram" application there.
In the application settings there will be an icon "Geolocation" (or "Location"), click on it.
For a more accurate location when creating a geotag, go to "Phone settings" → Instagram → "Geolocation".
Advanced settings open. You need to allow the app to access the location. If you see the "Exact location" item, activate the slider opposite it.
Activate the "Precise location" slider.
After that, restart the Instagram application. The problem must be solved. If it doesn't help, restart your phone.
💭 There is another reason why the location on Instagram may not be determined correctly. Some smartphones add geolocation to the picture (video). Instagram reads this geolocation and will offer you to tag it. It turns out a conflict - you are in place N, and the picture was taken in place F, and Instagram cannot decide which of the locations to choose. Solving the problem is simple - think about which place you want to specify and type in its name yourself, and then select the proposed option from the geotags found.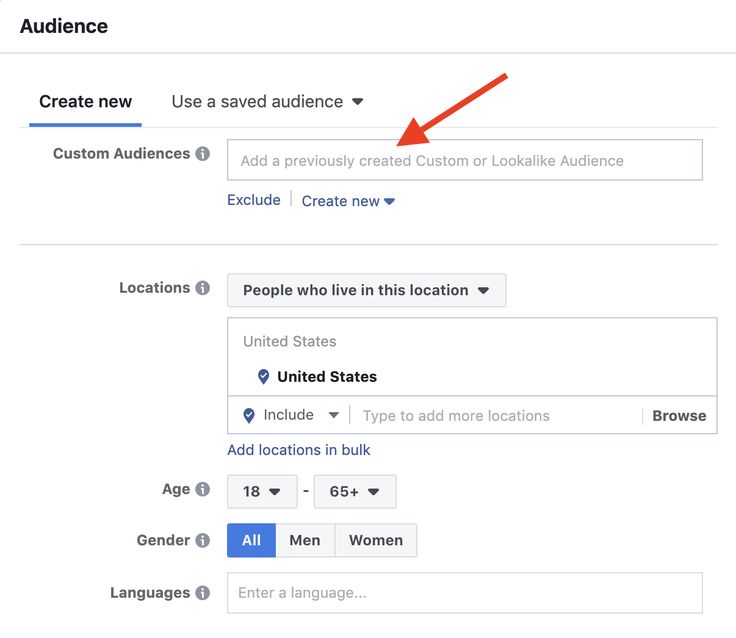 What to do if geolocation disappears?
You can't add custom geolocations to Instagram at the moment. If you once used a tag or even created it, but it disappeared, then Instagram decided to remove it. There is no way to influence it. In the period from 2015 to 2017, many geolocations were created by users. Now Instagram has disabled this feature and started cleaning the tags.
If geolocation suddenly disappears from publications, although the tag itself is not blocked, and you can easily add it again, then there may be two reasons:
Technical failure. You can report the problem on Instagram or just wait for the problem to go away on its own.
Account hacked. If another person logs into the account, he can do anything in it, including deleting correspondence or geolocations. Go to your account settings, select "Security" → "Account logins". So you will see if someone else is sitting in your account from other devices. If you find suspicious activity, change your password and be sure to read the memo on how to protect your Instagram account from being hacked.
Is it possible to disable geolocation on Instagram?
This is not necessary. By default, this feature is already disabled. Geotags are added to publications and stories only at the request of the user. If you don't add the label yourself, it won't show up anywhere.
Is it possible to find out the location of a person through Instagram?
Instagram does not provide the ability to track the location of users. A person can specify any geolocation for their publication. There is no guarantee that he was at all in the place he indicated. Geolocation in stories will also not help to track a person. After all, stories can be posted at any time, and not just in real time.
How can I find out how many people have seen a post by geolocation?
In statistics, geotagged views are shown as "from location" impressions.
This is how the statistics of views by geotags looks like.
---
Geotags on Instagram help to attract new followers to your account, and promotion through location has a number of advantages:
It's absolutely free;
It is possible to attract a local audience in a specific region/city/district;
This is a secure promotion method, you won't get banned for geotagging;
You don't need to have a lot of subscribers to be in the "top" by geotag.